Madrid is a bustling and vibrant city with the heart of a small town. Home to millions of people hailing from all corners of Spain and the world, it offers a cosmopolitan vibe and a strong sense of community all at once.
This exciting blend also makes for an incredible food scene. While there's something to be said for a stroll through the Prado or Retiro, save some room in your schedule for a morning at the market, a long Spanish lunch, a tapas crawl—or all of the above! 
Food Tours & Cooking Classes in Madrid
Private Food Tours in Madrid
Are you a group of more than 12 people traveling to Madrid and interested in a private tour? Check out our private food tours in Madrid.
Sightseeing Tours & Experiences in Madrid
Photos From Our Madrid Tours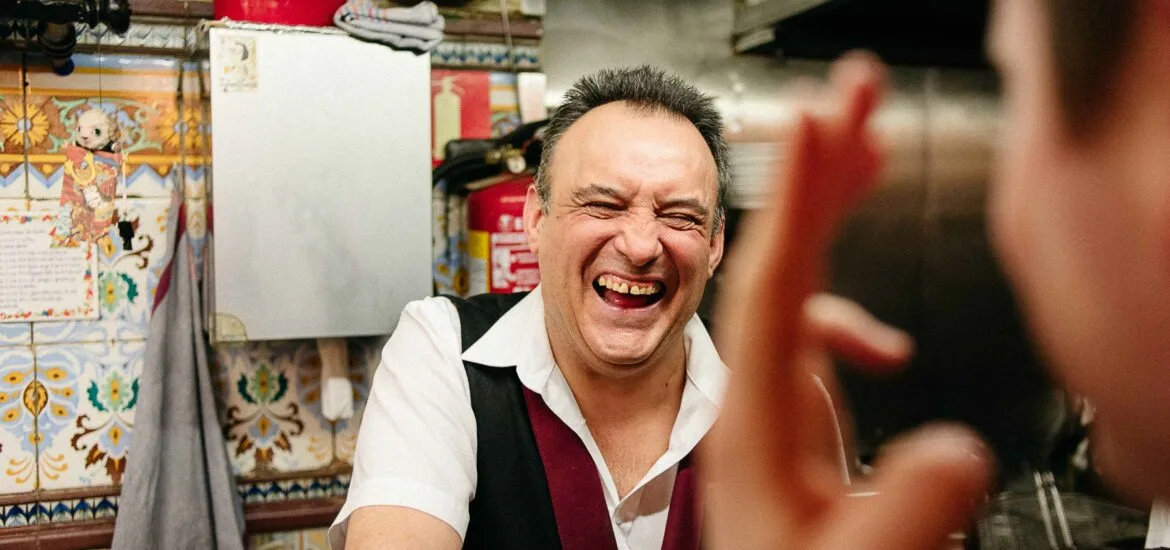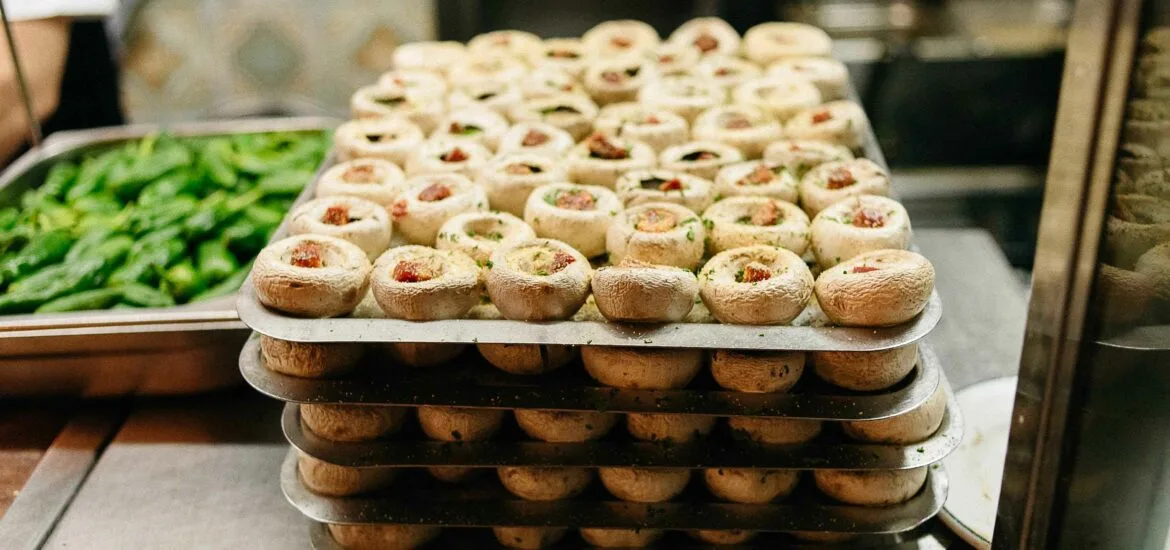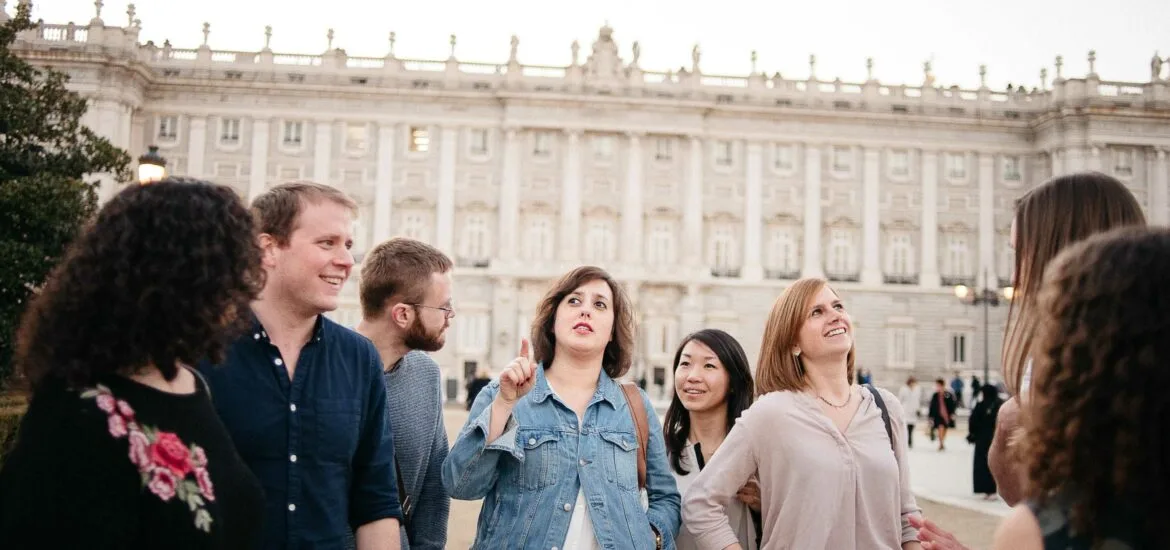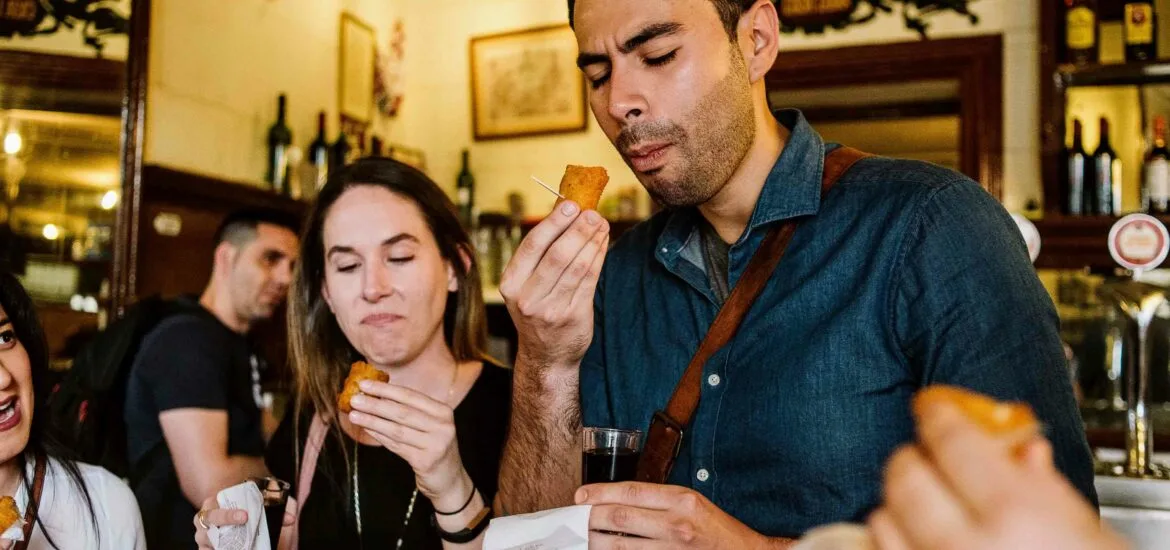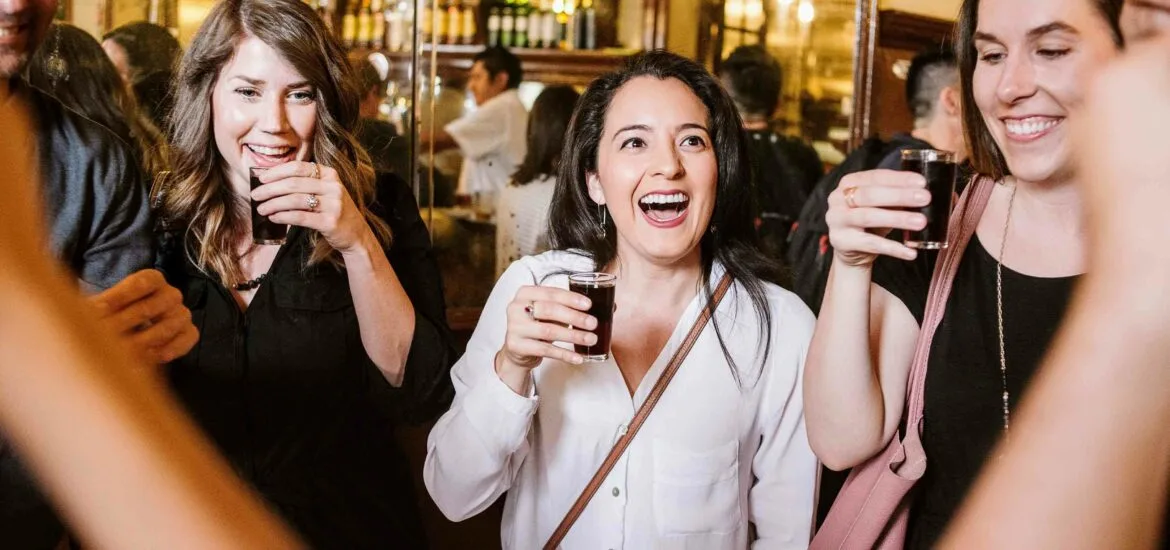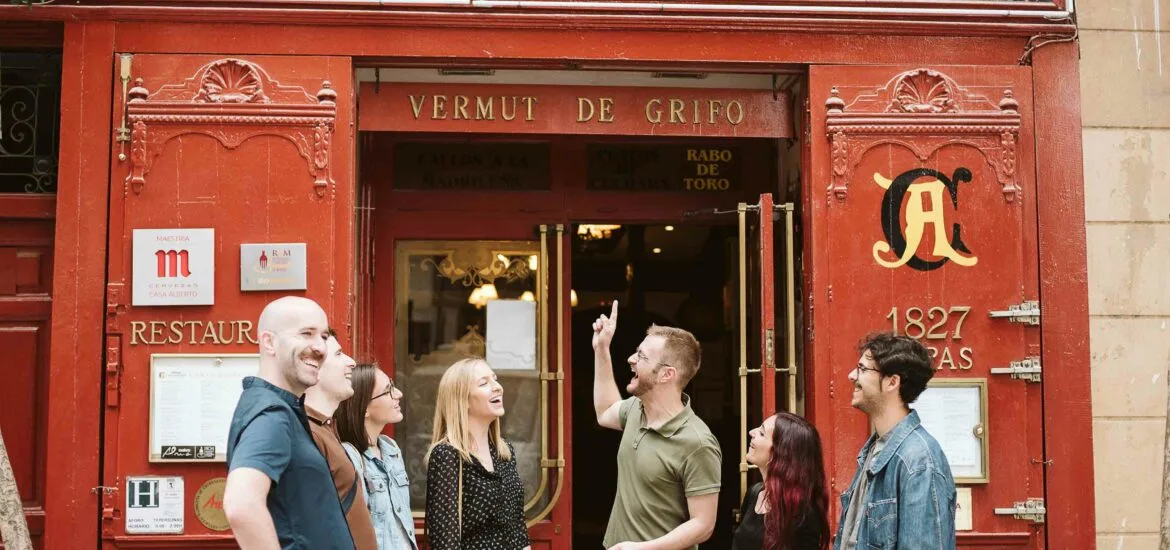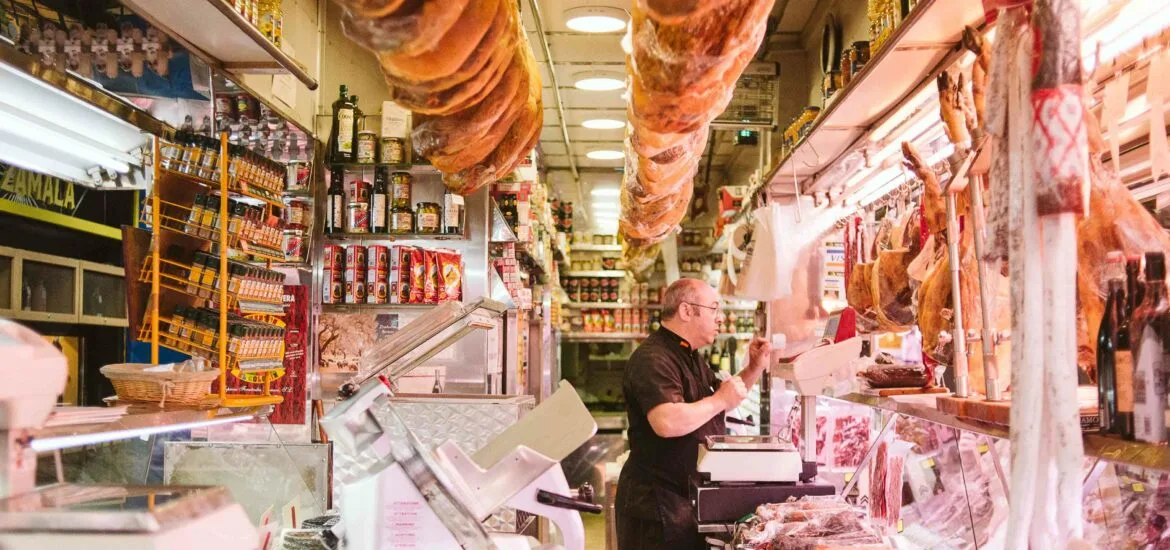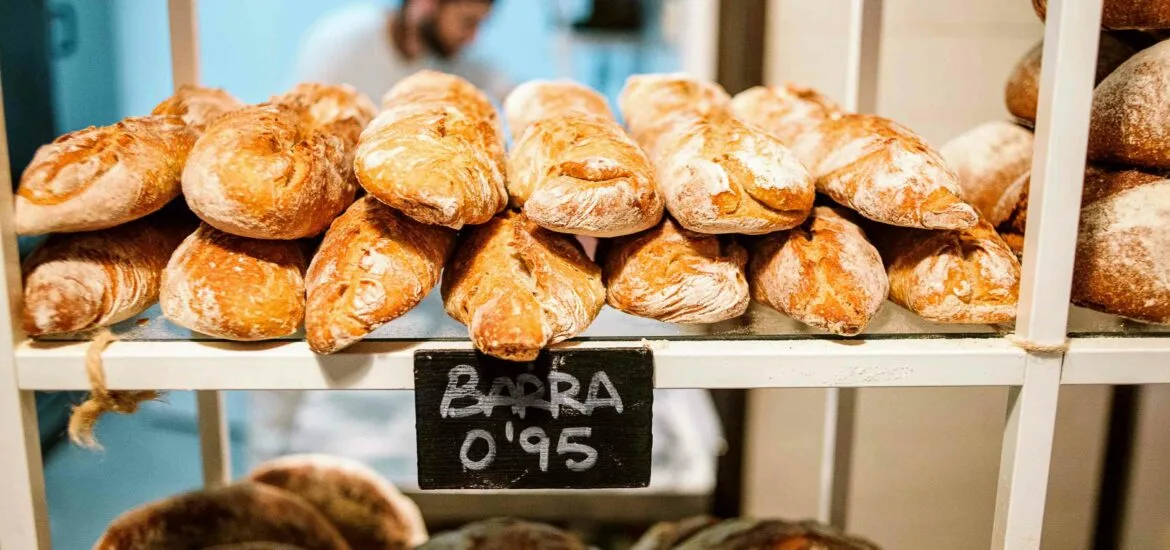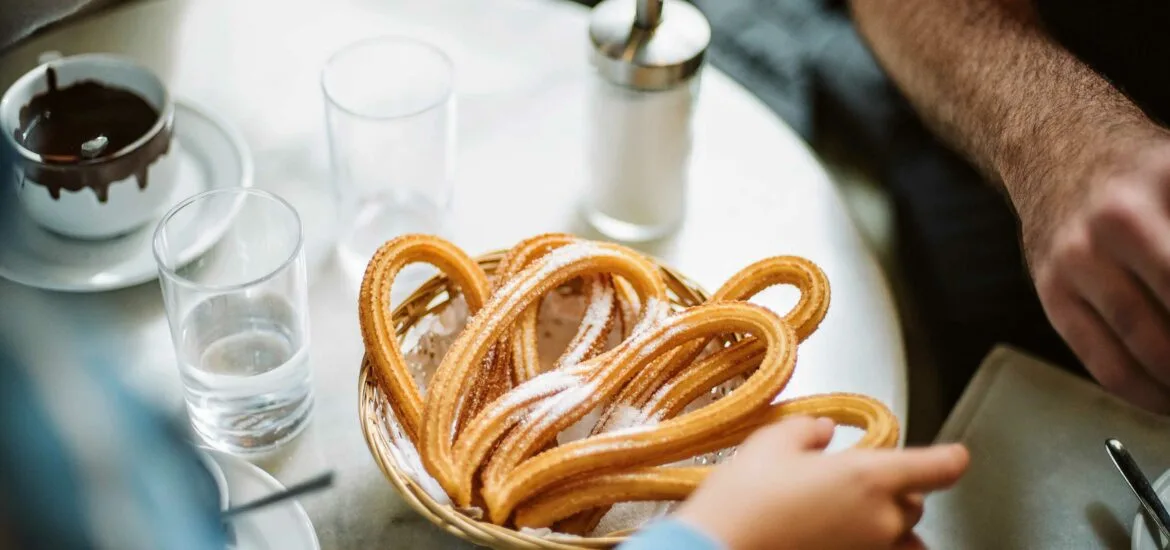 Our pledge to sustainable tourism
We're proud to support small, often family-run businesses on our food tours throughout Europe and North America. By visiting and befriending the owners and staff of local eateries, you'll see a different side to some of the world's most iconic (and delicious!) destinations. And our tour partners are just as eager to share their stories and expertise with curious guests – we can't wait to introduce you to them.
What We Have to Say About Madrid
La Hora del Vermut: All About the Quintessential Madrid Tradition

October 2, 2023

Several small glasses of vermouth lined up atop a bar.

In any of the bustling city streets in Spain you'll find a cherished tradition hidden from most tourists but adored by locals: La Hora del Vermut. This beloved pre-meal ritual, which translates to "the Vermouth hour," is a testament to Spain's rich culinary heritage and its knack for turning simple moments into unforgettable experiences. Spaniards […]

Ins & Outs of Spanish Saffron: All You Need to Know About Azafrán

August 30, 2023

Brightly colored saffron in a wooden spoon

Known as the "red gold" of Spain, azafrán or saffron is one of Spain's most prized ingredients, present in a wide range of dishes and culinary traditions. Today, there are many regions worldwide that produce this luxurious red spice, however, Spanish saffron is considered to be some of the best there is. But what exactly […]

Why Our Madrid Tapas And Wine Tour Is Perfect For Solo Travelers

May 26, 2023

Group of people toasting with red wine at a tapas bar

If you're a solo traveler, you know that exploring a new city can be both exciting and daunting. You want to experience everything the city has to offer, but you also want to make sure you're safe and not getting lost. That's where our Tapas and Wine: Small Group Literary Quarter Tasting Tour comes in […]