Amsterdam is a mecca for vegetarians, vegans, or omnivores looking for delicious plant-based alternatives. Everything from comfort food to fine dining is not only easy to find, but also top quality.
Dutch cuisine may not have always had a reputation for being particularly vegetarian or vegan friendly, but thankfully that's changed in recent years. Today, vegan and vegetarian restaurants in Amsterdam aren't hard to come by—in fact, the city often lands in the top 10 list of European cities that offer this type of cuisine, with scores of restaurants that offer plant-based dishes.
Keep reading to discover our 10 favorite vegan and vegetarian restaurants in Amsterdam for any occasion.
Betty's: A Family-Run Hidden Gem in Amsterdam
Managed by a husband and wife team (she cooks, he serves), Betty's is a lovely hidden gem in the Rivierenbuurt.
Embracing diverse global flavors, the culinary team skillfully crafts dishes without any meat, fish, or eggs, ensuring a delightful dining experience with whatever happens to be available that day.
The food is usually served family-style, with big dishes that are perfect for sharing. From mouthwatering Middle Eastern mezze to spicy Indian dal, comforting Italian salads, and the most indulgent desserts, the diverse culinary offerings, Betty's has us coming back again and again.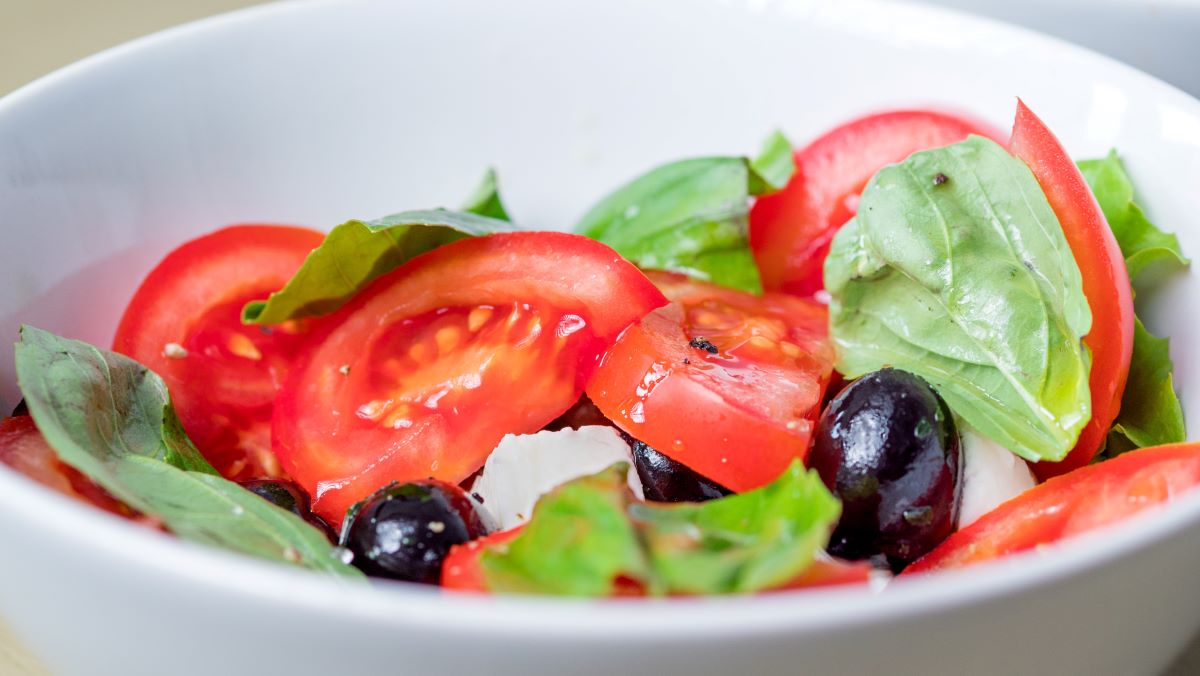 Morris & Bella: The Best Vegetarian Restaurant in Amsterdam for Fine Dining
Located in the up-and-coming Spaarndammerbuurt area, Morris & Bella specializes in "slow fine dining," offering a monthly-changing, seasonal menu made up of local Dutch produce. Fan-favorites include buckwheat with sous vide eggplant, buckwheat miso, charred zucchini, split pea cream, sweet and sour chanterelle, and a grilled pepper sauce.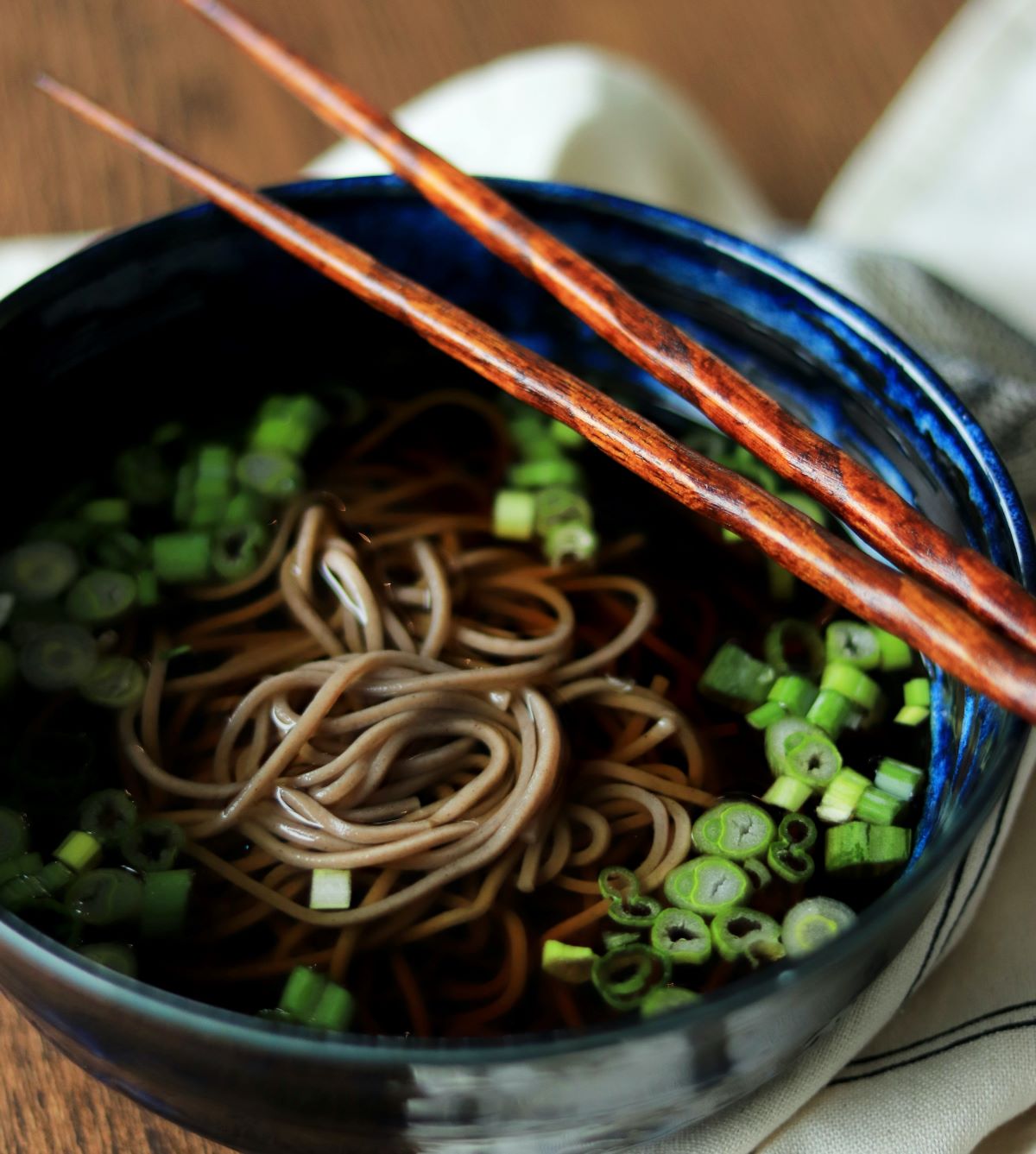 They serve a four-, five-, or six-course menu at a fixed price, and all you have to do is sit back and relax with a glass of one of their fine European wines on offer.
Café de Ceuvel: Café at the Canal 
With a gorgeous canal-side location in Amsterdam Noord, Café de Ceuvel takes sustainability very seriously. To start, the building itself is made from upcycled materials. What's more, the café established a partnership with Stadspas to make it possible to offer discounted food and drinks to individuals in need.
On the menu, you can expect ultra local produce with an international twist, which is another reason why Café de Ceuvel is one of our favorite vegetarian restaurants in Amsterdam. And that's not all: They make their own soda using organic syrups to cut down on packaging waste, and their coffee comes from a Colombian cooperative of women farmers who are paid a fair price.
Insider's tip: Café de Ceuvel also offers a selection of cocktails, and all of their liquors are brewed locally in Holland (minus their rum). When in Amsterdam, don't skip trying their quintessential spirit, Dutch Jenever.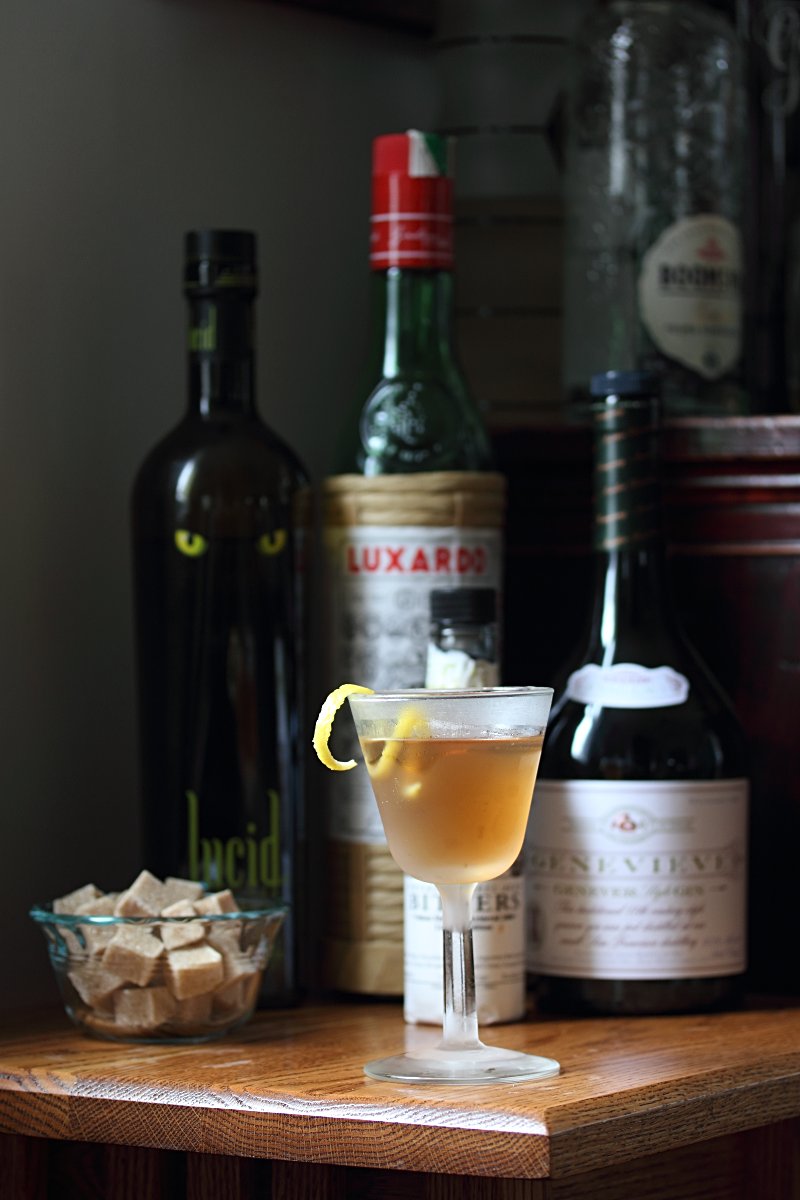 SOIL Vegan Café: Amsterdam's Best Veggie Burger
Some days, you can't beat a burger and one of Amsterdam's best veggie burgers comes from SOIL Vegan Café. The patty is made from chickpeas, peas, and soy protein, but it's indistinguishable from its meaty predecessor. Get yours topped with kimchi and gochumayo (the Kimchi Burger); jackfruit, slaw, and BBQ sauce (the Pulled Pork Burger); vegan cheddar and pickles (the Cheezy Burger); or marinated tempeh (the Reuben).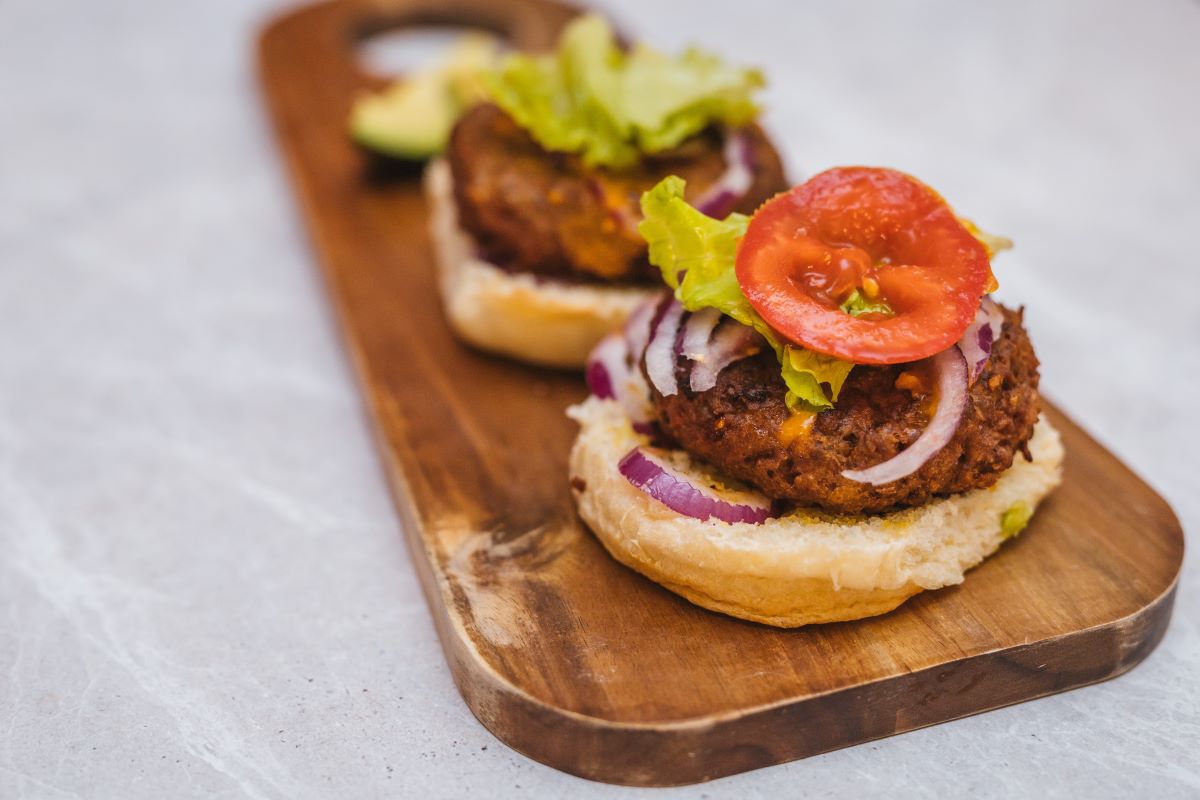 Not in the mood for a burger? Don't worry—there's plenty of other comfort food on SOIL's menu.
Insider's tip: SOIL has two locations, one in West and another in Oost.
Vegan Junk Food Bar: Comfort Food, Veganized
Another popular vegetarian restaurant in Amsterdam for those days when you're craving some comfort food is Vegan Junk Food Bar.
As you might expect from the name, the menu is pure indulgence: loaded fries (including a vegan version of the famous Dutch kapsalon, complete with vegan cheese, shawarma, and chilies), loaded nachos, rings, wings, and towering burgers. Diet food this is not.
Vegan Junk Food Bar has established a dedicated fan base over the years, with four branches in the city and even expanding its reach internationally to Spain.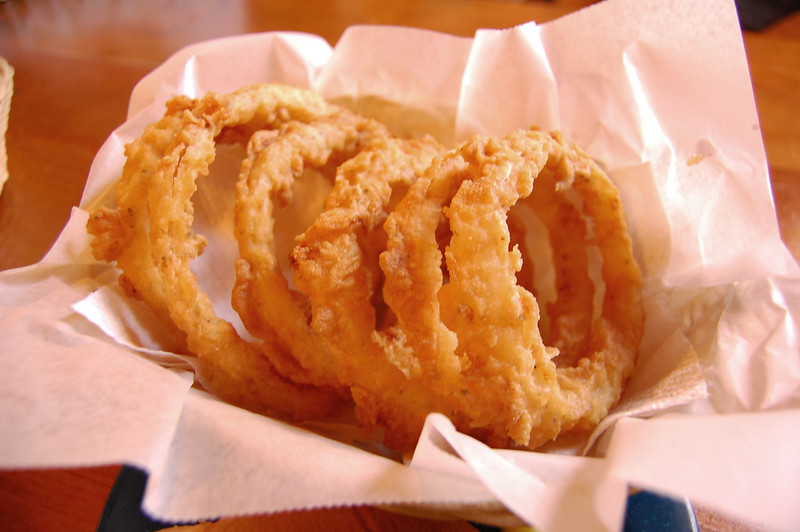 Vegan Sushi Bar: Amsterdam's Best Veggie Sushi
Also living up to its name—and doing it well—is Vegan Sushi Bar. On the menu are 10 meat-less and fish-less signature red rice rolls, plus various other inari, maki, gunkan, and side dishes.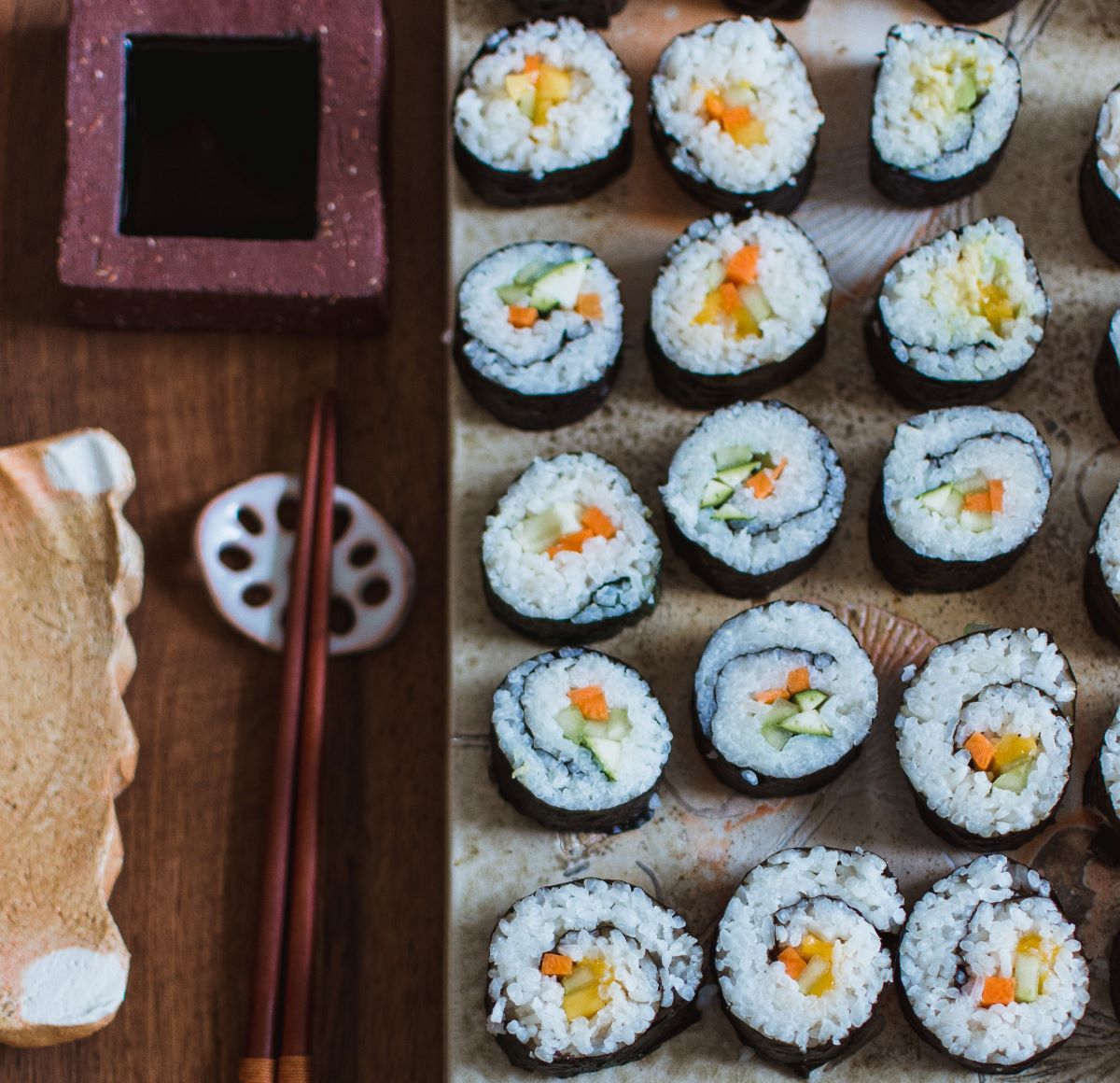 Try the flambé salmon for an extremely convincing vegan replica of sushi's favorite fish, or the shrimp-less tempura for a roll that's more guilty pleasure than vegan virtue. The gyoza are excellent as well.
Men Impossible: Must-Try Ramen in Amsterdam
Vegan ramen? Yes we can! When the ramen trend hit Amsterdam several years ago, Men Impossible was the first to start serving vegan ramen—and quickly became known for the quality of its Japanese food among both vegans and omnivores alike.
You can choose between five varieties of "Sauce Ramen": black garlic, white garlic, hot chili, truffle, or a combination of chili and garlic for dipping your noodles. Men Impossible also offers appetizers like tempura, katsu and sunomono, so you can turn your ramen experience into a full evening's dinner.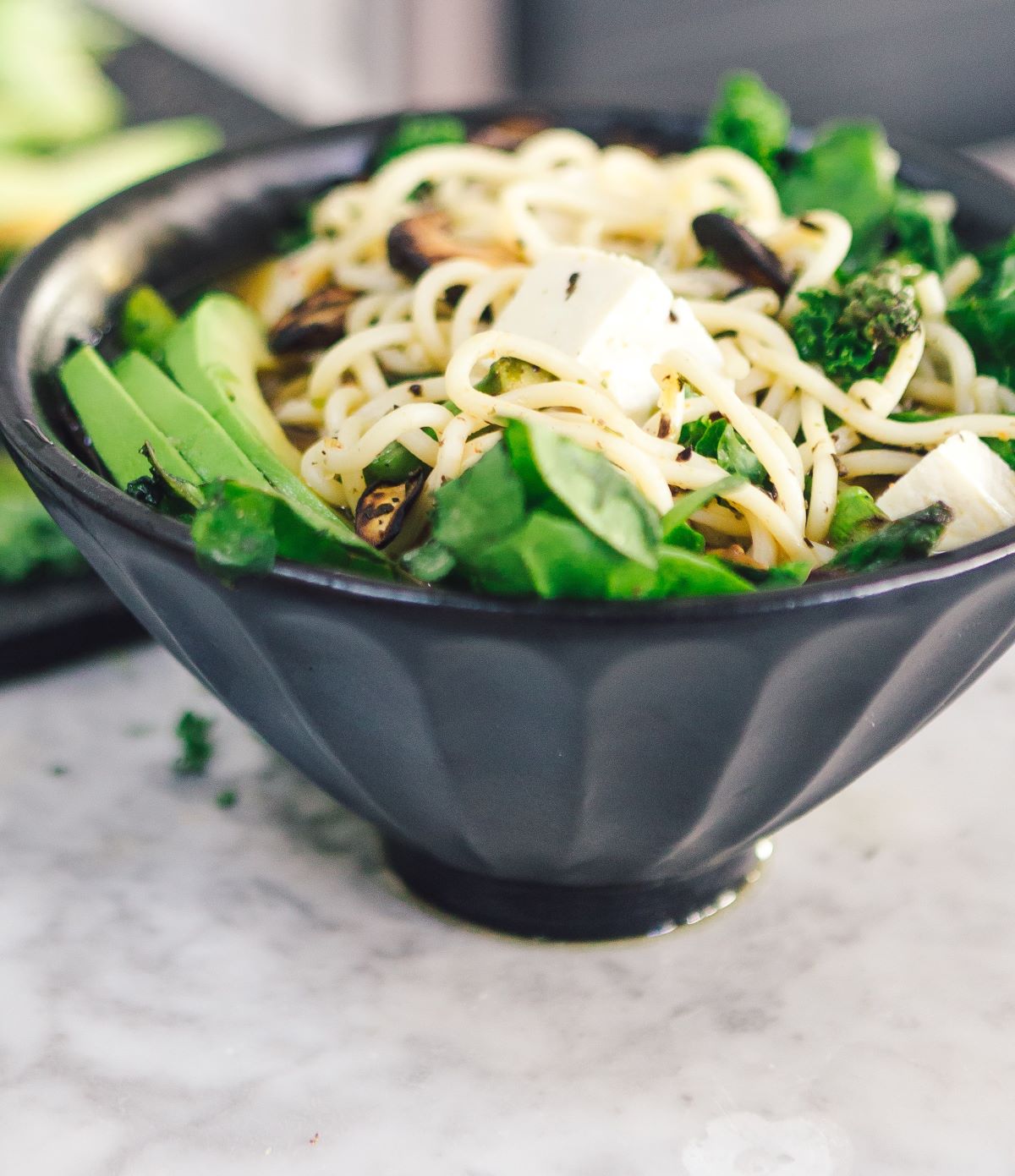 Insider's tip: Even if you visit a "regular" restaurant in Amsterdam, you're generally guaranteed to find plenty of vegetarian and vegan dishes on the menu that are just as tasty and creative as their meat-based counterparts. So even if you don't find yourself at an exclusive vegetarian restaurant in Amsterdam, you'll still be in luck!
Golden Temple: International Vegan and Vegetarian Food
If you can't settle on one specific type of vegetarian cuisine that you're in the mood for, then Golden Temple is the perfect option for you.

This international veggie restaurant has been serving up Indian, Southeast Asian, and Mexican dishes from its colorful venue on the Utrechtsestraat for as long as we can remember. Blue corn tacos stuffed with sweet potatoes and black beans sit alongside tofu tikka masala, fresh spring rolls and coconut curries. Not to mention, the vibe of the interior is another unique element to the space, which is part temple and part yoga retreat.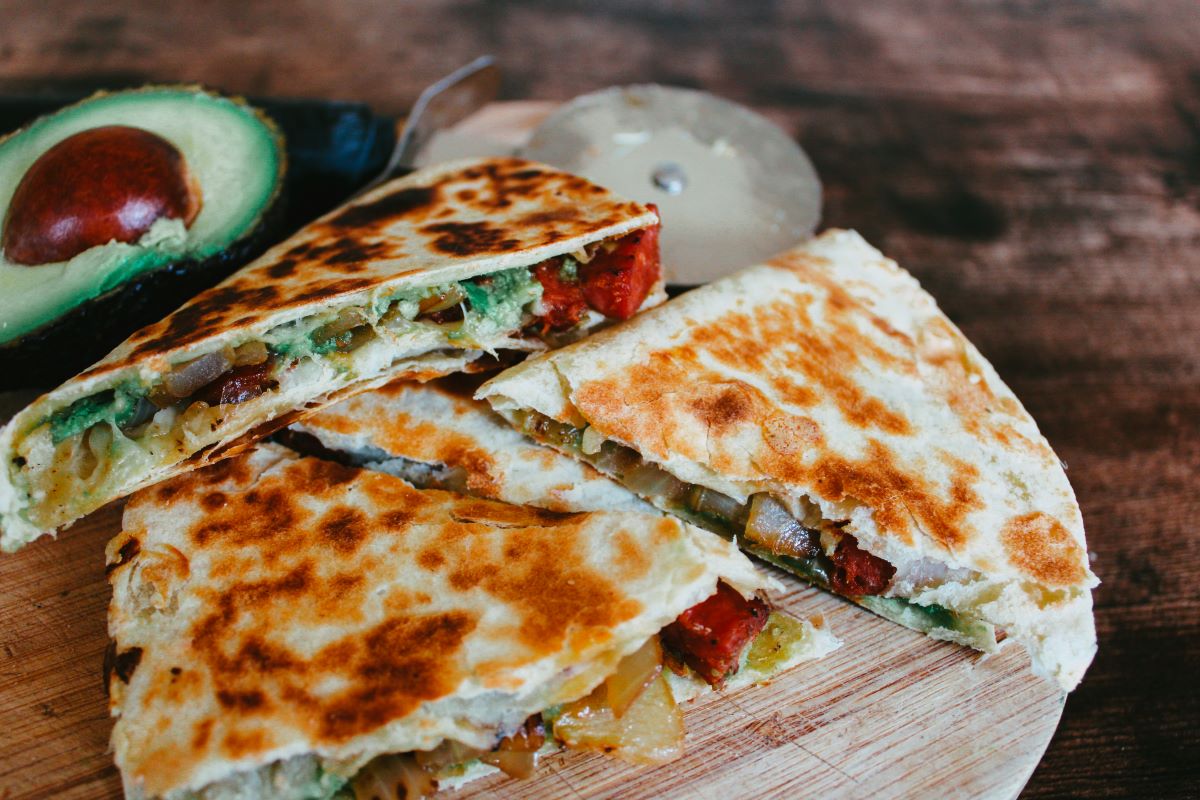 Insider's tip: Golden Temple offers many gluten-free options, too.
SPIRIT: Amsterdam's #1 Vegan Buffet
And if you really can't decide what you feel like eating, how about feasting from a buffet featuring 50 different dishes? At SPIRIT in the Czaar Peterbuurt, everything is 100% organic, seasonal and vegetarian. Plus, it's open for breakfast, lunch, and dinner, with both eat-in and takeaway options.
Pop in for a cheap snack or load up on everything from chickpea soup to cauliflower tempura to chocolate-raspberry tart. SPIRIT really does have something for everyone.
Insider's tip: Another fun foodie adventure is market hopping, exploring different stalls and trying a variety of foods. Check out our list of the best food markets in Amsterdam (with plenty of treats for non-meat eaters).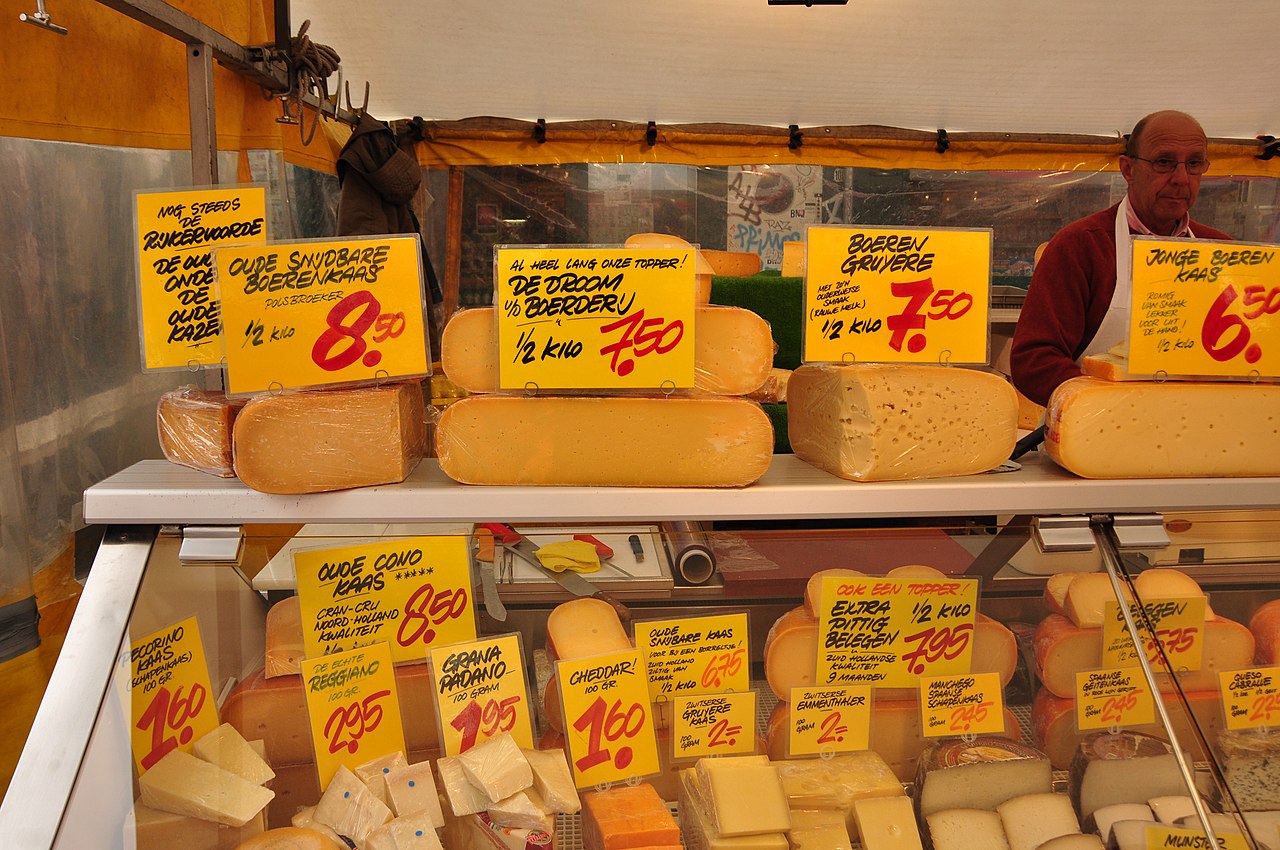 Looking to dive deeper into Amsterdam's culinary scene? Join us on our Ultimate Amsterdam Food & History Tour, where you'll visit beloved family-run eateries and other delectable Dutch food establishments, plus learn plenty about the history of Amsterdam along the way. (Note, this tour is apt for vegetarians, but not vegans.)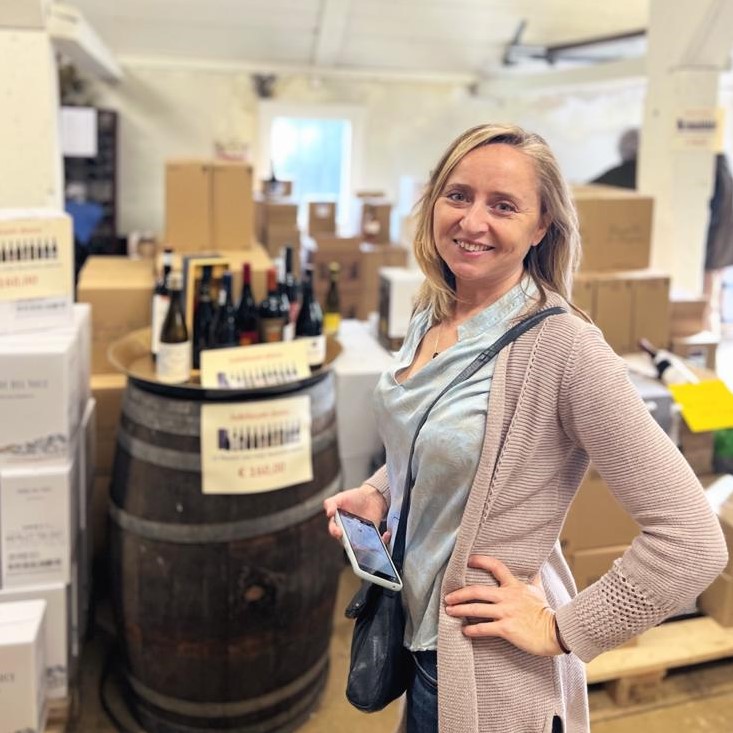 British by birth and Dutch by choice, Vicky Hampton is a food writer who has lived and worked in Amsterdam since 2006. She's written for publications including The Guardian, New York Times and Michelin Guide, plus her own website, amsterdamfoodie.nl. Follow her on Instagram @amsterdamfoodie or @a.foodie.abroad when on her digital nomad travels.