When in Lisbon, do as the locals do and drink ginjinha.
Trying ginjinha in Lisbon is a travel must. Also known as ginja, this is a sweet liqueur made from Morello (sour) cherries soaked in a distilled spirit called aguardente. The mixture is flavored with sugar and spices like cinnamon. It is deceptively sweet, small, and packs a punch.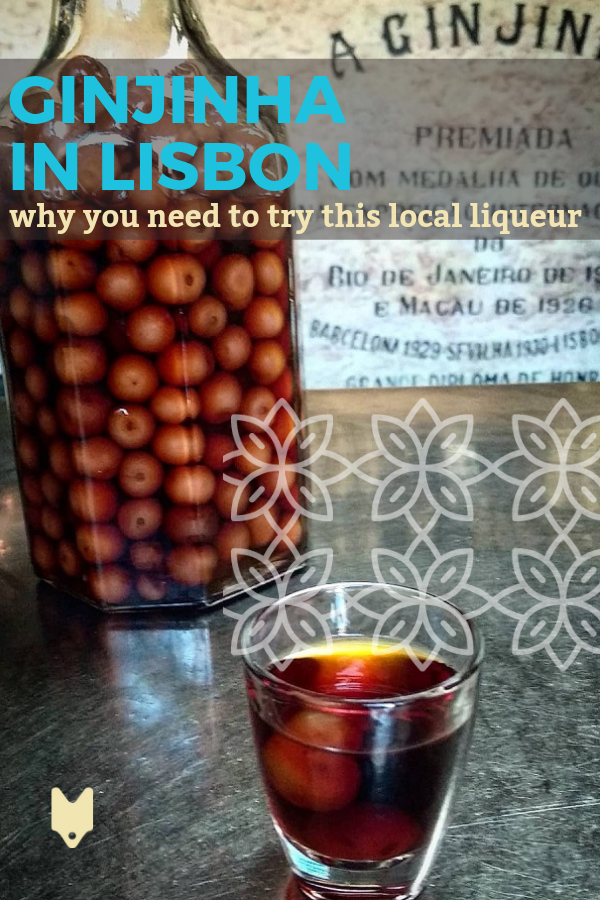 Photo credit: gastrobirro, Text overlay: Devour Lisbon Food Tours
Ginjinha is as iconic in Lisbon as pastéis de nata and as much a cultural fixture as Lisbon's shiny azulejo tiles. Most venues serve it in a small glass, similar to a shot glass. Other bars offer the option of ginja in a chocolate cup. Depending on where you go, a glass of ginjinha in Lisbon can cost €1 or €1.50.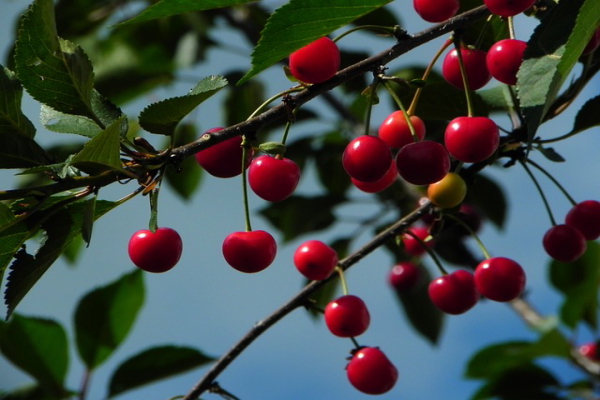 To cherry or not to cherry, that is the question
Lisbon's famous ginja bars are pretty straightforward. A bit on the small side, they have enough space for the bar, the bottles, and a few customers at a time. The biggest decision that customers need to make is whether they want cherries or not. Consider this question carefully because biting into one of these cherries can affect the experience. While Lisbon's locals usually opt for keeping the cherry (telling the bartender "com elas" meaning "with them"), not everyone is fond of the sour flavor.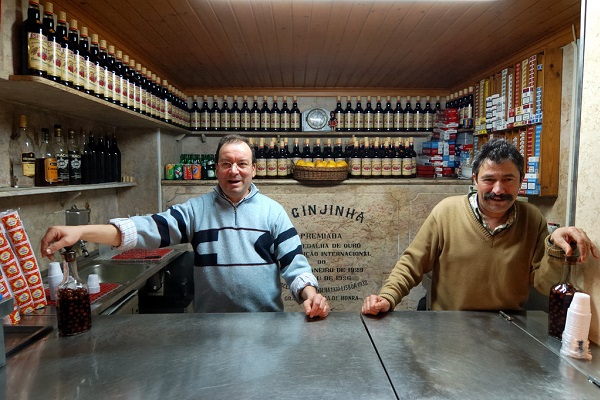 Where to try ginjinha in Lisbon
So where should you go to try ginjinha? The following are our top suggestions.
Local's tip: Carry a pack of hand wipes. This can be a sticky experience.
1. A Ginjinha Espinheira
We suggest visiting A Ginjinha Espinheira first. It is open daily from 9 a.m. to 10 p.m. and easily found in Rossio, in the heart of the city. Convenience, however, isn't the only reason we swear by this cozy bar. A Ginjinha Espinheira is among Lisbon's Lojas Com História (stores with history), first opened in 1840 by a Galician monk. Its claim to fame is as one of the first bars to sell ginjinha in Lisbon. In addition to small glasses of this sweet, fortified drink, you can buy their own ginjinha by the bottle.
2. Ginjinha Sem Rival
Ask a local which ginjinha bar is their favorite. If they don't say A Ginjinha Espinheira, they're likely to swear by Ginjinha Sem Rival. Even though the name suggests that the bar lacks a rival, it's another "loja com história," just around a bend in the road from A Ginjinha Espinheira and, perhaps, just as old. Why not try both and decide which is the better place to try ginjinha in Lisbon? Ginjinha Sem Rival is also a great spot to chat with locals. Buy your ginja inside and head to the street where the socializing takes place.
Address: Rua Portas de Santo Antão 7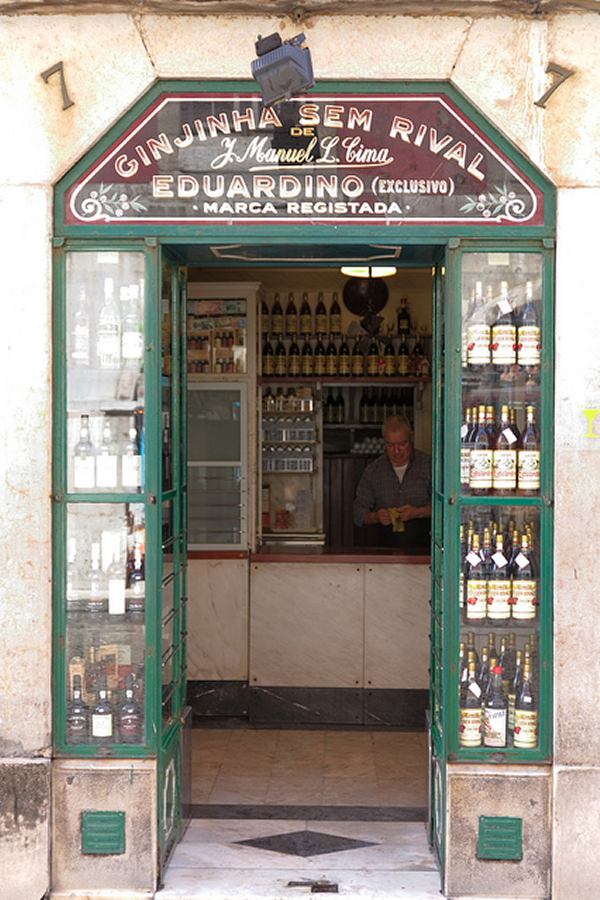 3. Ginja de Alfama
If you want to snack on appetizers while sipping on ginja, make your way to Ginja de Alfama. In addition to the ginja, the pastéis de bacalhau (fried codfish cakes) are a favorite. This family-run tasca is also a top locals' spot for lunch and dinner. Why not visit for dinner, enjoy a glass of ginja with dessert, and make your way to a nearby fado bar for a classic Lisbon night?
Are you coming to Lisbon?
Don't waste a single meal—check out our ultimate foodie guide to
where to eat in Lisbon!
4. Ginja de Óbidos
Ginja de Óbidos is a famous ginja brand made in Óbidos, a medieval fortified town in central Portugal. Fortunately, you can also sample it in Lisbon (although making the trip north is a must if you have the time). Find the Ginja de Óbidos bar outside of the Time Out Market at the historic Mercado da Ribeira. The entrance to the bar faces the main road.
Local tip: This is one of those spots where you can have your chocolate cup and eat it too. If you're going to go that route, be warned that it can be a sticky experience.
Address: Avenida 24 de Julho 50
As we said before, you can't leave Lisbon without trying ginjinha. We've got you covered on our Tastes & Traditions of Lisbon Tour, where one of our favorite ginja bars in the city just happens to be a stop. Try it for yourself and take a side on the all-important debate dividing Lisboetas from all walks of life: com elas ou sem elas?