Known as the "red gold" of Spain, azafrán or saffron is one of Spain's most prized ingredients, present in a wide range of dishes and culinary traditions. Today, there are many regions worldwide that produce this luxurious red spice, however, Spanish saffron is considered to be some of the best there is.
But what exactly makes Spanish saffron so prestigious? Are there particular varieties that are better than others? What dishes include it? Where should visitors buy it?
We're here to answer all your azafrán-related questions. Read on and discover the ins and outs of Spanish saffron.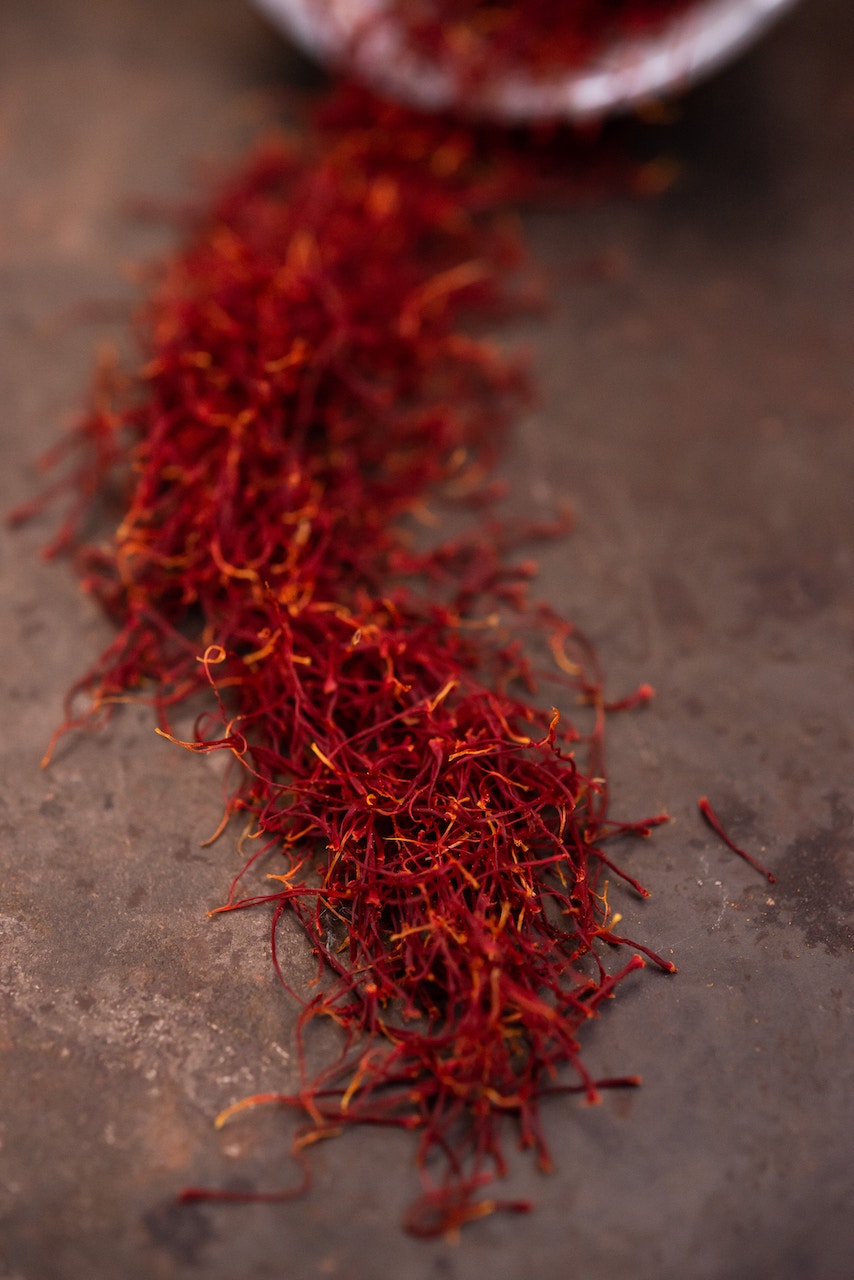 What is saffron?
At the most basic level, saffron is a spice that comes from the dried stigmas of the purple crocus flower (also known as saffron rose). These stringy stigmas are long and red in color, and have a faint floral, sweet note that provides aromatic qualities to various diverse recipes and preparations.
Where does saffron come from?
While the exact birthplace of this fragrant spice is unknown, experts believe that it was first cultivated in Persia and Asia Minor, where it is still heavily used today. It's been cited in everything from Homer's Iliad to Apicius' De Recoquineria, one of the oldest cookbooks in the Western world. But it wasn't until the 10th Century that saffron would make its way over to Spain; like so many other key ingredients in the Spanish culinary repertoire, azafrán was introduced by the Moors.
Za'faran, as known in Arabic, would over time, become a staple throughout the Iberian Peninsula and beyond. It continued to spread throughout other parts of Europe, and today you can also find it as a protagonist in traditional dishes like Provençe's bouillabaisse or risotto milanese from Lombardy.
While saffron's main use is gastronomic, it has also historically been used as a dye, a perfume, and even as medicine! It's purported to help digestion, ease intestinal pain, and even lower cholesterol.
Today, Iran, India, Spain, Afghanistan, and Morocco are the biggest producers of saffron internationally.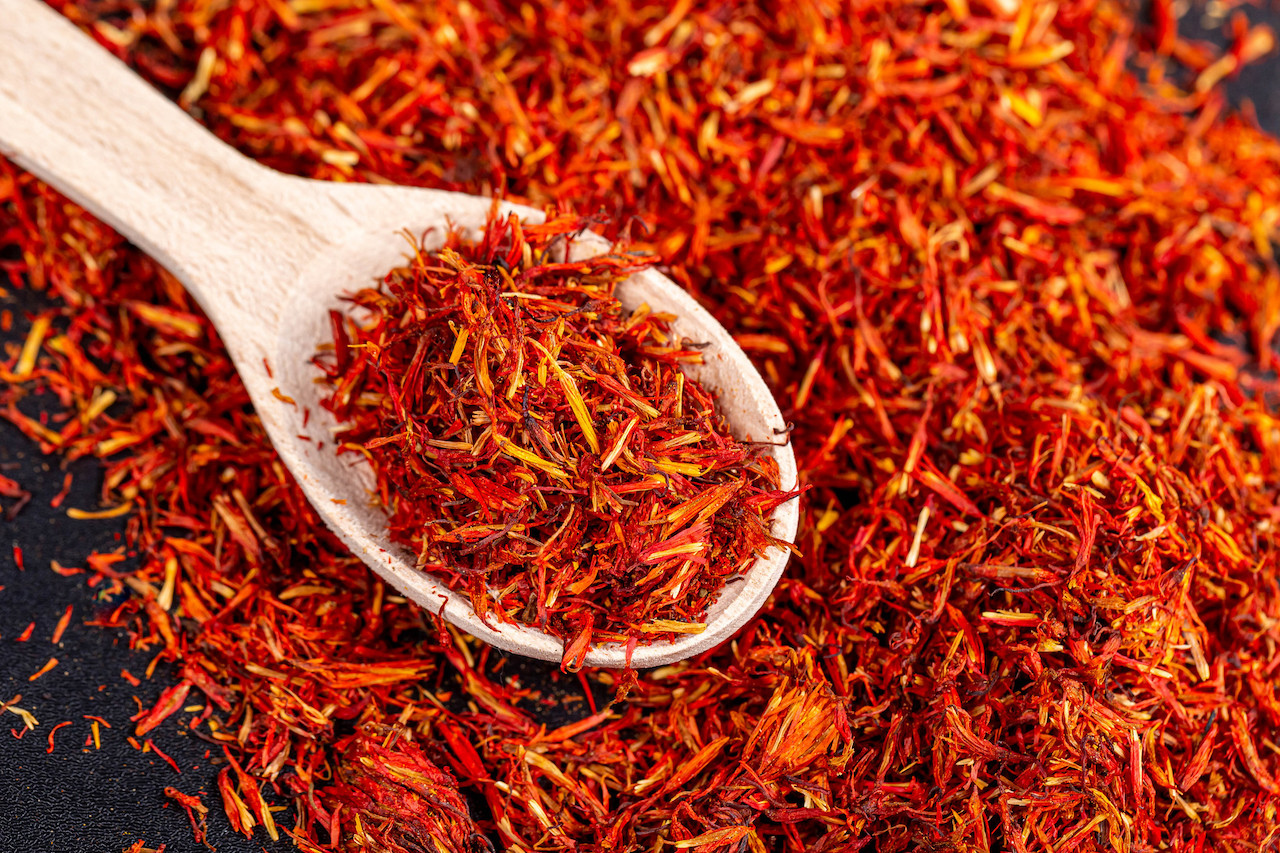 How is saffron used in Spain?
Saffron is present in various regional culinary traditions across Spain in modern day. In Valencia, for example, it's the ingredient that gives paella its characteristic golden, yellow hue and delightful, fragrant scent.
Insider's tip: Check out our Top Picks for Paella in Valencia and avoid the tourist traps.
You can also taste Spanish saffron in the famed fabada asturiana – a hearty Asturian meat and bean stew which is seasoned with smoked paprika, garlic, and saffron. You can also find this special ingredient in patatas a la importancia, a potato fritter dish from Castilla y Léon that's smothered in a tangy, flavorful sauce made from garlic, parsley, and saffron.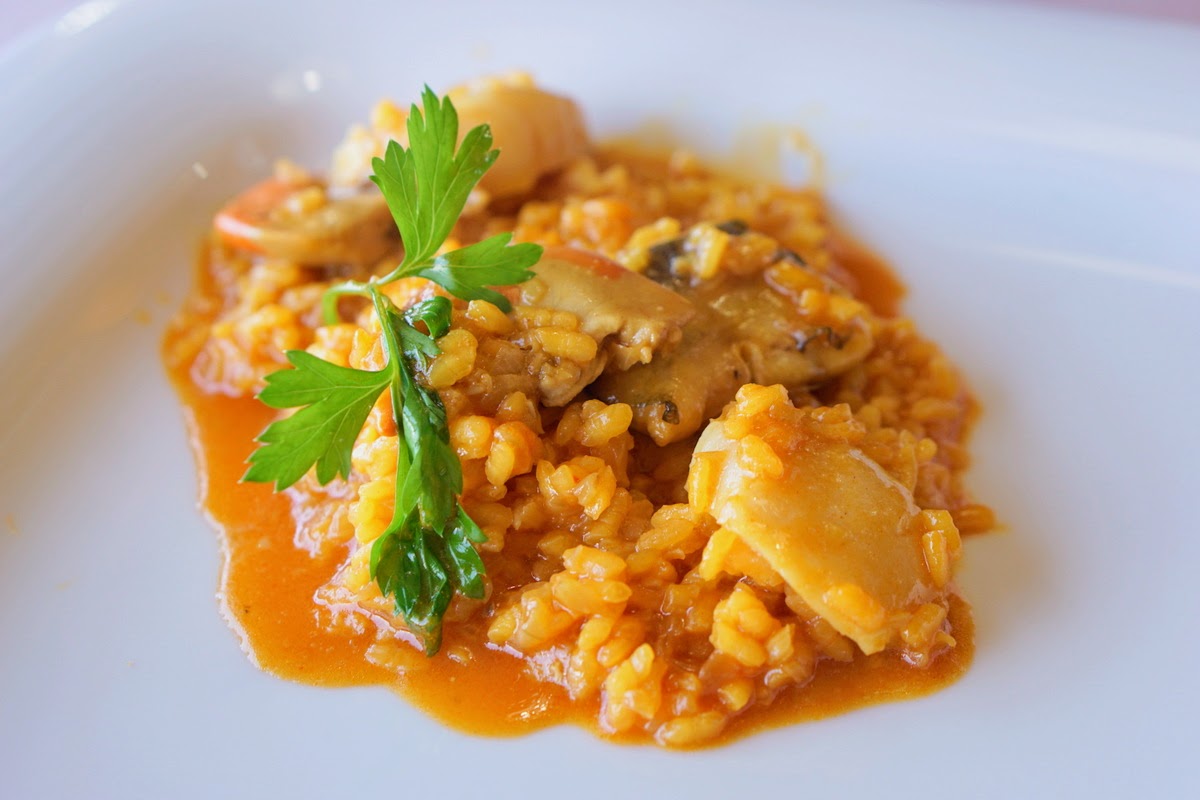 Saffron from Castilla La Mancha
And though you can find the aromatic spice cultivated in a number of Spain's autonomous communities, like Aragon or Cataluña, the highest quality undoubtedly comes from the region of Castilla La Mancha.
Famously known as the land of Don Quixote, Castilla La Mancha is the first saffron-producing region in the world that counts with a Denomination of Origin protection status (since 1998), an indicator which guarantees that Manchegan saffron enjoys a differentiated quality from other variants. This specifically means that in order to be able to be marketed as "Manchegan," this saffron has to have been produced in the regions of Albacete, Toledo, Cuenca, or Ciudad Real under quality controlled conditions.
Today, azafrán is still very much tied to the Manchegan tradition; you'll find it included in tasty regional recipes for favorites like pisto manchego, and some might even opt to include it in desserts like arroz con leche. In various towns, there still remains the custom of gifting newlyweds saffron as a symbol of prosperity. And in the village of Consuegra, around the last Sunday in October, you'll find the Festival de la Rosa del Azafrán – a traditional folkloric festival that offers a range of saffron-centered activities, including a contest to see who can extract the crocus the fastest.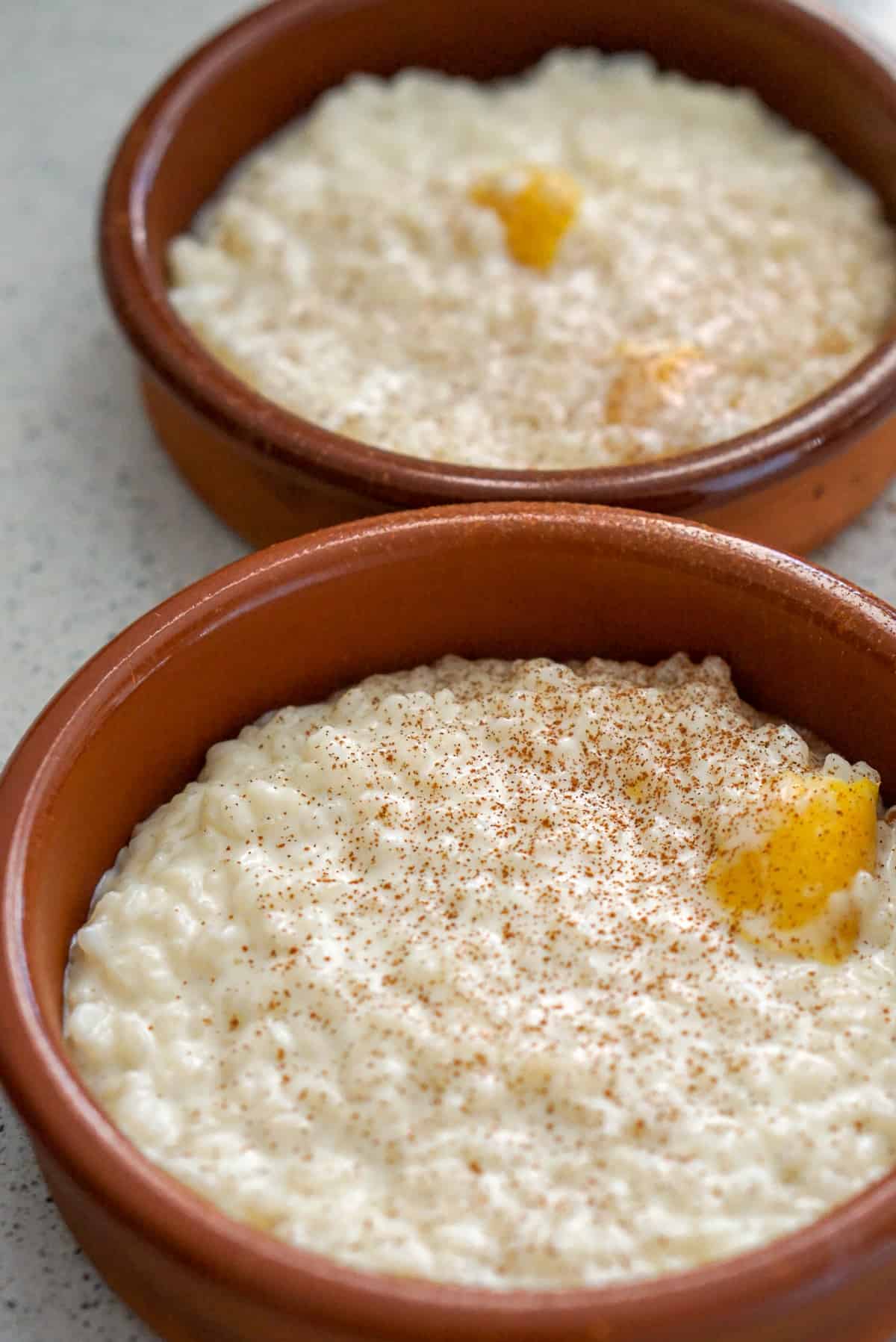 What makes Manchegan saffron the best of the best?
Manchegan saffron is particularly strong and aromatic, meaning that a little goes a long way. And this, in great part, is due to the traditional cultivation process that is still followed in La Mancha, where violet crocus flowers have to be hand-picked one by one on the exact day that they bloom, before sunrise, in esparto grass baskets.
As the crocus flower is closed during the night and opens with the first rays of the sun, the stigma loses its properties with the sun and temperature fluctuations, meaning that it is very important to pick the rose before dawn.
After the flowers are collected, they are brought to las mondadoras, or those –typically older women– who are in charge of separating the crocuses by hand, one by one. Once completed, the red strands are "toasted" in a ciazo, a traditional vessel over a low flame, so the saffron can be conserved. The saffron stigma is never mixed with other parts of the crocus flower, as sometimes occur in other parts of the world, making for a purer, more intense flavor.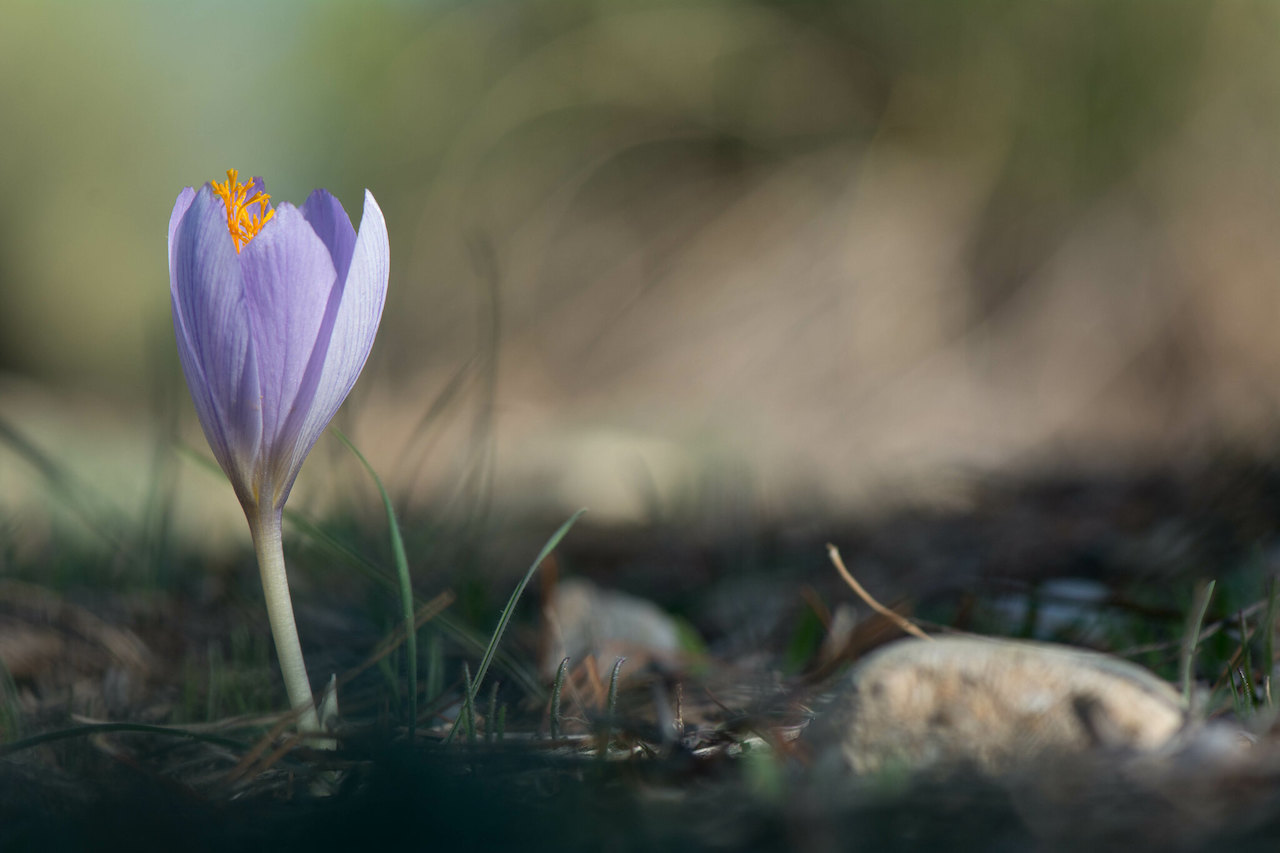 Why is saffron so expensive?
It is because of this laborious, time-intensive process that saffron is sold at a particularly high retail value. Because of its laborious, time consuming process, saffron production in La Mancha has declined in the past few decades; rising temperatures and droughts have also impacted the overall yield.
Nonetheless, the government of Castilla La-Mancha says it is committed to helping growers find solutions to the difficulties they face and wants to incentivize younger generations into the sector and to help farmers modernize their harvests.
Insider Tip: Visit the Saffron Museum in Toledo and learn more about the specific traditional processes in the Manchegan saffron harvest.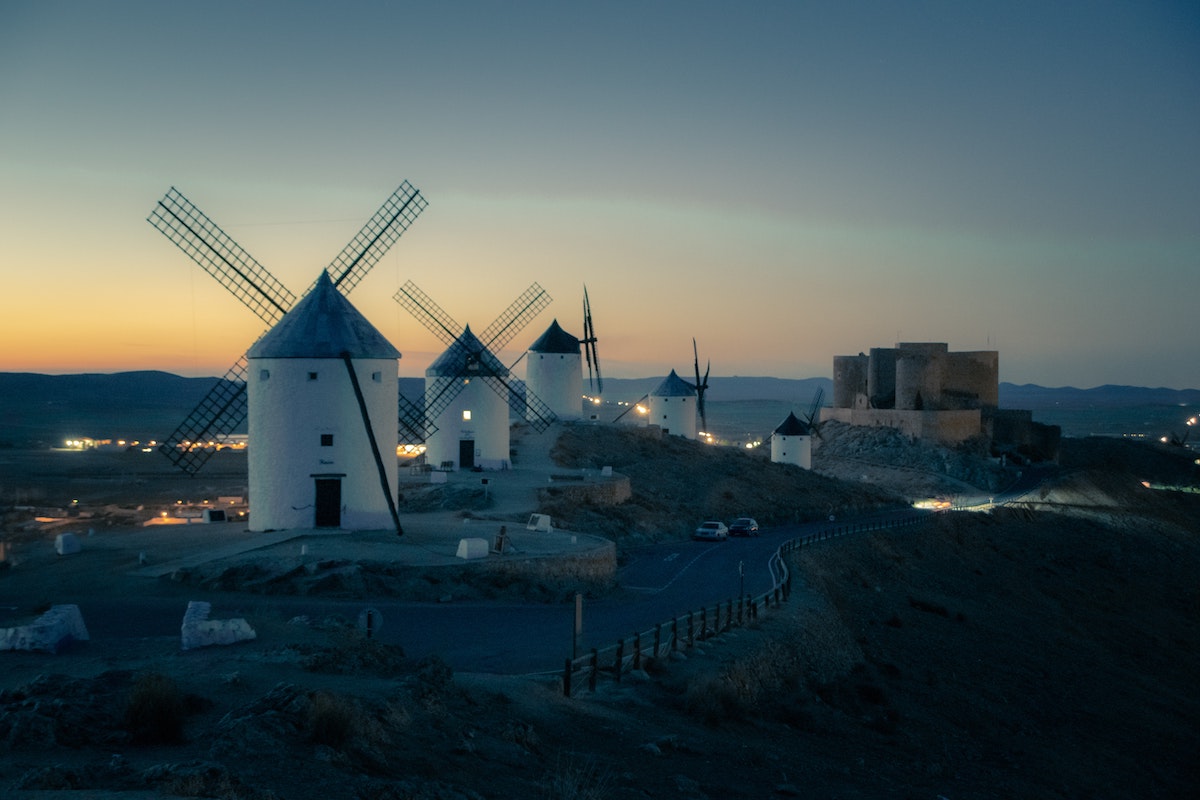 Fake saffron vs. the real deal
Because of its high price tag, the market has, in recent years, faced quite a bit of adulteration. Since real saffron is expensive to produce, be prepared to spend at least 10 Euros per gram (for any variety). If the product cost less than this amount, there's a good chance you're not looking at pure saffron.
Spanish saffron prices
While prices will vary based on yearly harvest levels, Manchegan saffron can be found for roughly 11.40 Euros per gram in 2023.
Madrid-based guide Montse, who is an expert on saffron, advises that you should always check the packaging to make sure that it says "harvested in Spain." This is because other varieties are often imported – and then repackaged as Manchegan or Spanish saffron.
She also suggests checking the quality by looking for short red strands, where the yellow bit of the flower has been chopped off or is "coupé," as it has no culinary value and will add unnecessary weight and moisture to the saffron. She recommends always buying saffron in strands, as you can never really know what is in saffron powder.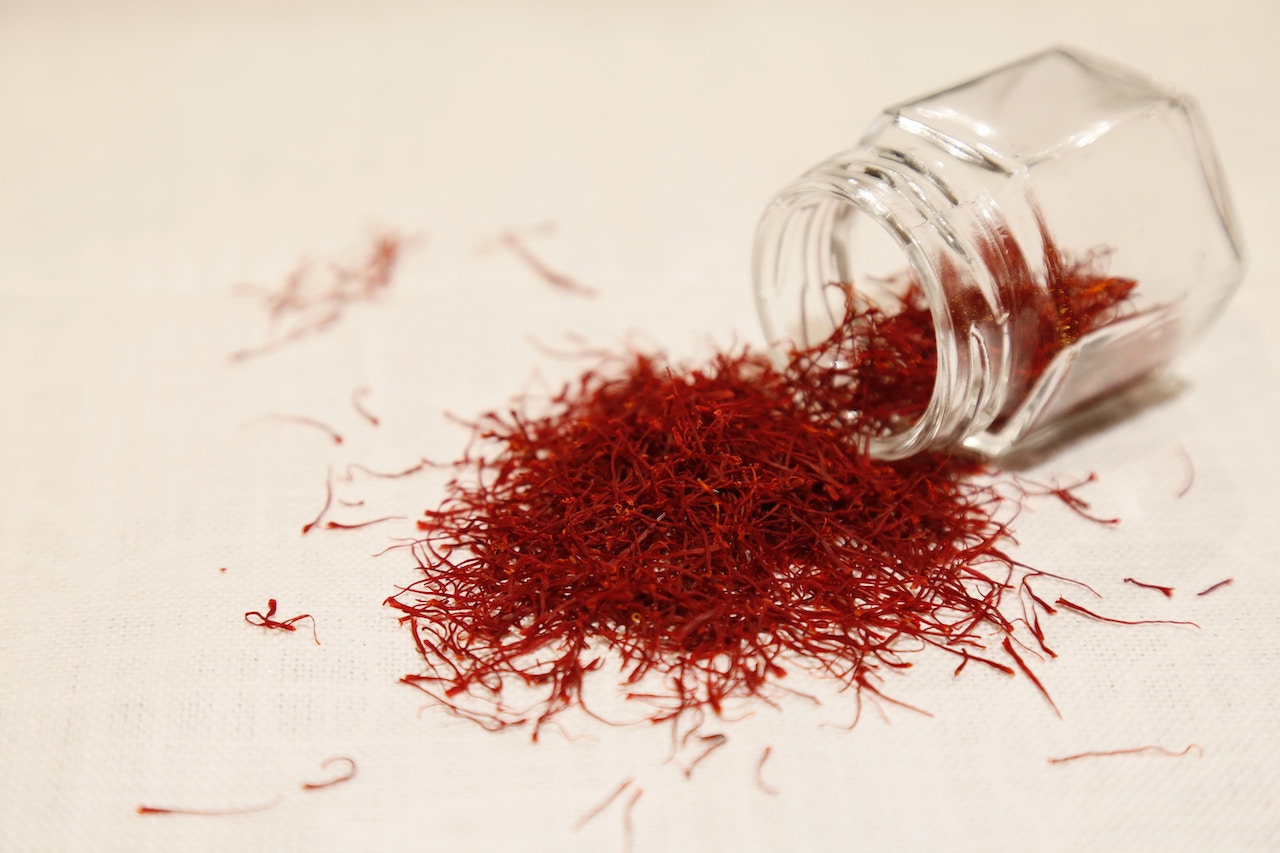 Buying saffron in Spain
Generally speaking, we recommend opting for genuine Manchegan saffron, which will always be protected by a Designation of Origin (Denominación de Origen, or D.O.) seal. Local markets are always a good place to get your spices, but check out the following specialty spots if you're interested in acquiring azáfran when visiting the following destinations.
Where to buy saffron in Barcelona
Casa Gispert
One of the oldest gourmet shops in Barcelona, Casa Gispert has been around since 1851 and specializes in spices, as well as a high quality selection of nuts, dried fruits, olive oils, turrones, and more. It's a great spot to buy saffron if you happen to find yourself in the Born neighborhood. 
Insider tip: Head to the back of the store and take a peek at their evergreen oak wooden oven in the back, which has been around since they opened. And be sure to try their freshly roasted nut products; everything from their almonds, to their hazelnuts, pistachios, or macadamia nuts are to die for.
Mercat de Santa Caterina
Mercat de Santa Caterina offers a couple of outposts where you can buy high quality saffron. Our favorite is Queviures Lamiel, which features D.O.P. certified Manchegan saffron, along with a good selection of ground spices, like Spanish pimentón (paprika).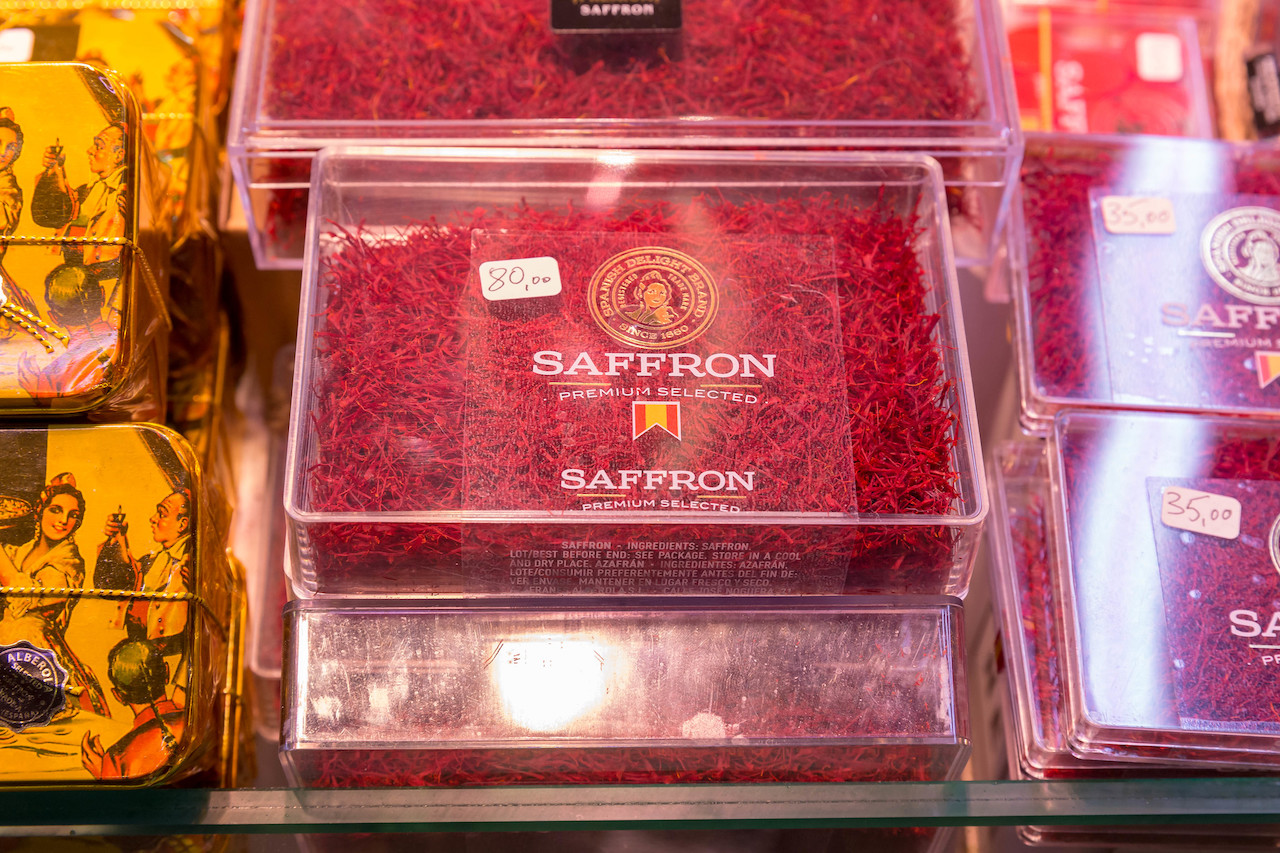 Where to buy saffron in Madrid
La Melguiza
La Melguiza is the store to visit in Madrid if you're looking to purchase saffron and saffron-related products.
Located next to Mercado de San Miguel, La Melguiza acts as a sort of tribute to the saffron flower; the store seeks to promote the consumption of azafrán both in its pure form, as well as through products that also reflect its delicacy, value, and tradition. From oils and honeys to aromatic candles or shampoos, La Melguiza is a must for any azafrán-aficionado.
Mercado de la Cebada
Located in La Latina, Mercado de la Cebada is a food-lover's paradise and is one of Madrid's oldest markets, dating back to 1875. We're big fans of Bejarano Gourmet, which has been in La Cebada for more than 35 years, and offers azafrán in various different sizes.
Where to buy saffron in Seville
Alhacena a Granel
Located a few streets from Sevilla's emblematic Basilica de la Macarena, Alhacena a Granel (Calle Relator, 50) offers everything from legumes to teas and spices a granel –or in bulk. It's a great place to stock up on some saffron while sightseeing.
Mercado de la Feria
Appropriately located on Feria street, Sevilla's Mercado de la Feria offers various stalls where you can get azafrán. Ramirez Romero, which dates back to 1937, and is still family-run, is a sure bet for high quality Manchegan saffron.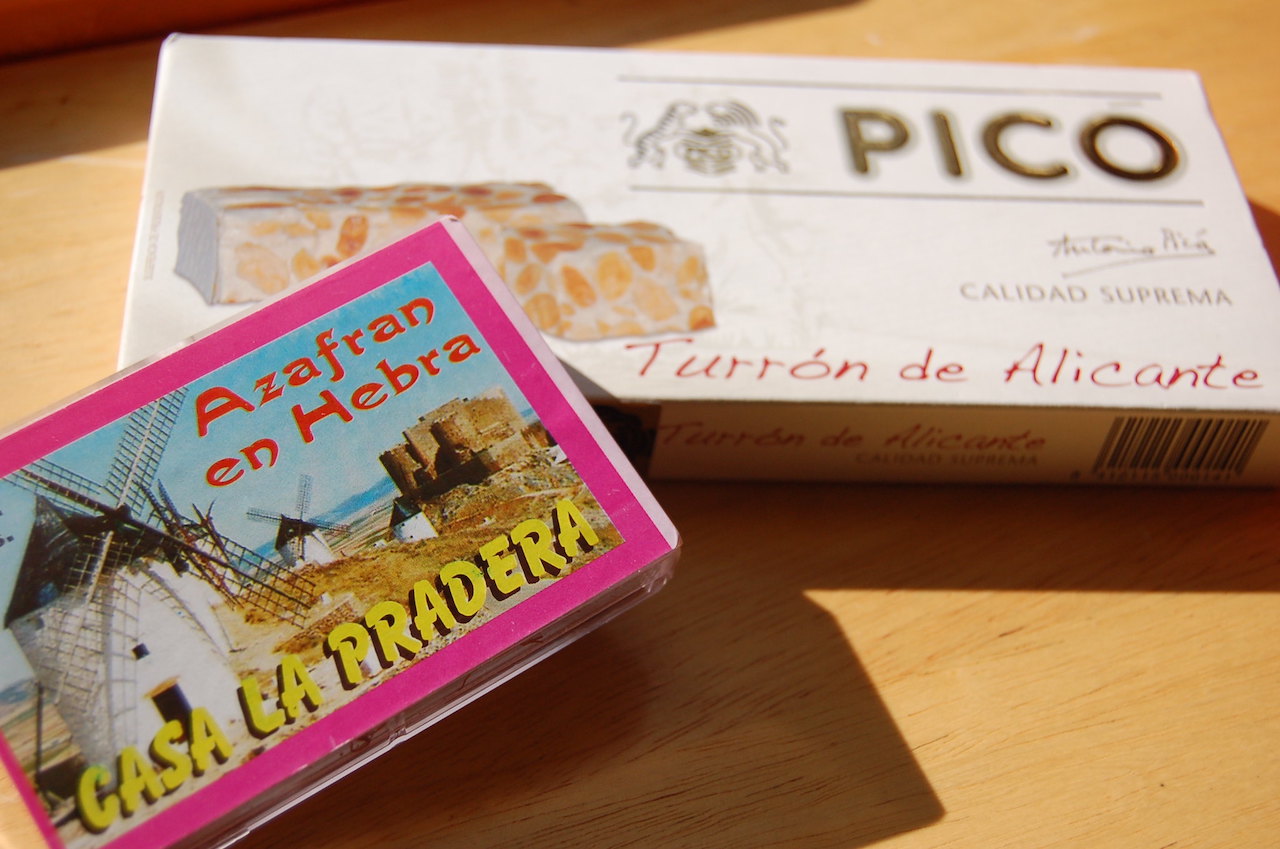 Portable and safe to bring on a plane, saffron is a great gift to bring back home, so you can continue to enjoy Spanish flavors well after your trip. For more ideas, check out our guide to The Best Food Souvenirs in Spain.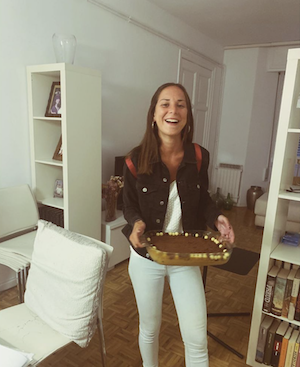 Vera is a freelance writer/guide who is passionate about food history, culture and immigrant-driven cuisine. Her work has appeared in publications such as Gastro Obscura and Eater. As a proud Argentine-NYer living in Barcelona, she holds a deep love for empanadas, 99 cent pizza, and turrón. Check out her portfolio and Instagram.