No trip to Naples is complete without trying Neapolitan pizza. And while we highly suggest devouring as many pies as possible, you should also leave room for another noteworthy item: pasta. Not nearly as famous but not to miss out on here are the best pasta dishes from Naples you have to try to understand why we consider it to be a pasta paradise.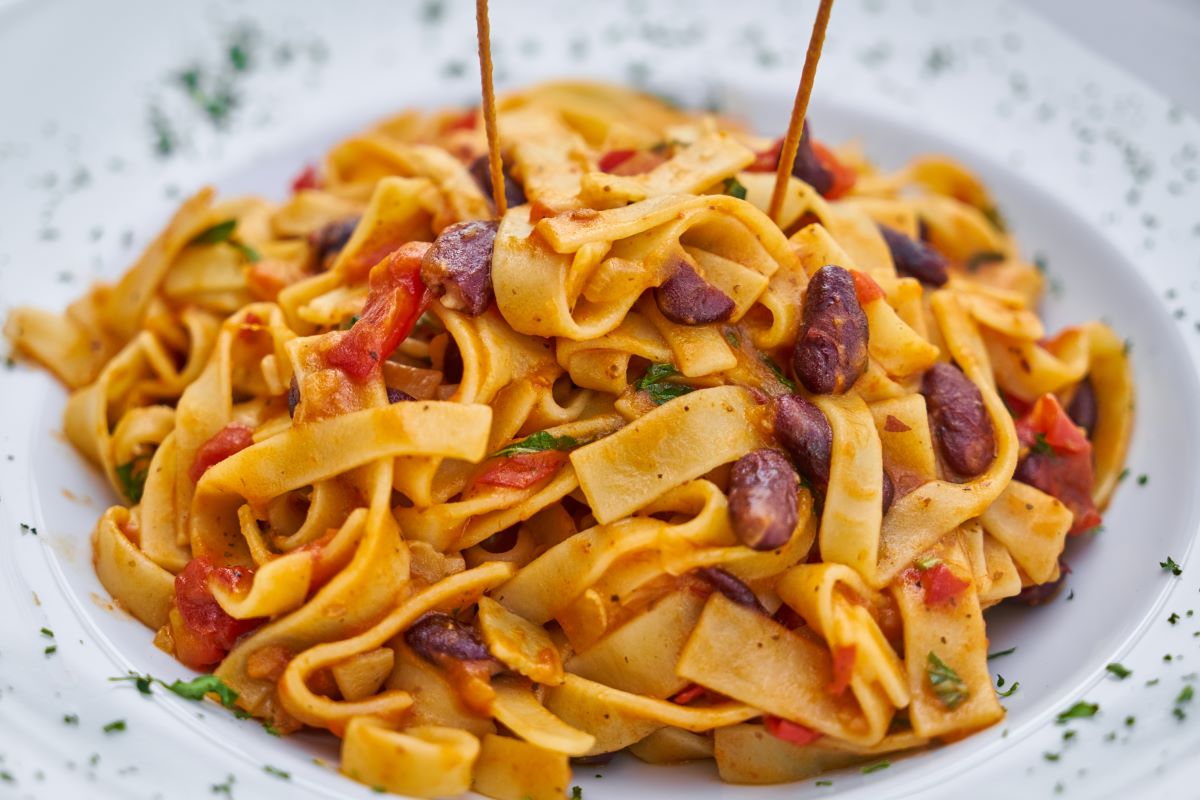 Pasta in Naples is another very serious experience. Located in the lush region of Campania, the Parthenopean city has access to an incredible array of fresh ingredients, making for some particularly delicious local specialties. From classics like the seafood-based spaghetti alla vongole to more seasonal favorites such as lasagne di carnevale, Napoli's pasta repertoire has much to offer. 
Pasta e Fagioli con Cozze
Peasant food is oftentimes the tastiest. Pasta e fagioli, or pasta with beans, is a prime example: It's a dish you'll find across Italy, which historically fed communities across the boot-shaped nation. In Naples however, there's a particularly tasty variant of this bean-based classic: pasta e fagioli con cozze.
In this pasta, mussels (and their natural juices) are added to the mix, making the dish particularly succulent. The most classic preparation features ditalini pasta, white cannellini beans, mussels, and their cooking liquid, garlic, white wine, olive oil, peperoncino, tomatoes, herbs, and seasonings.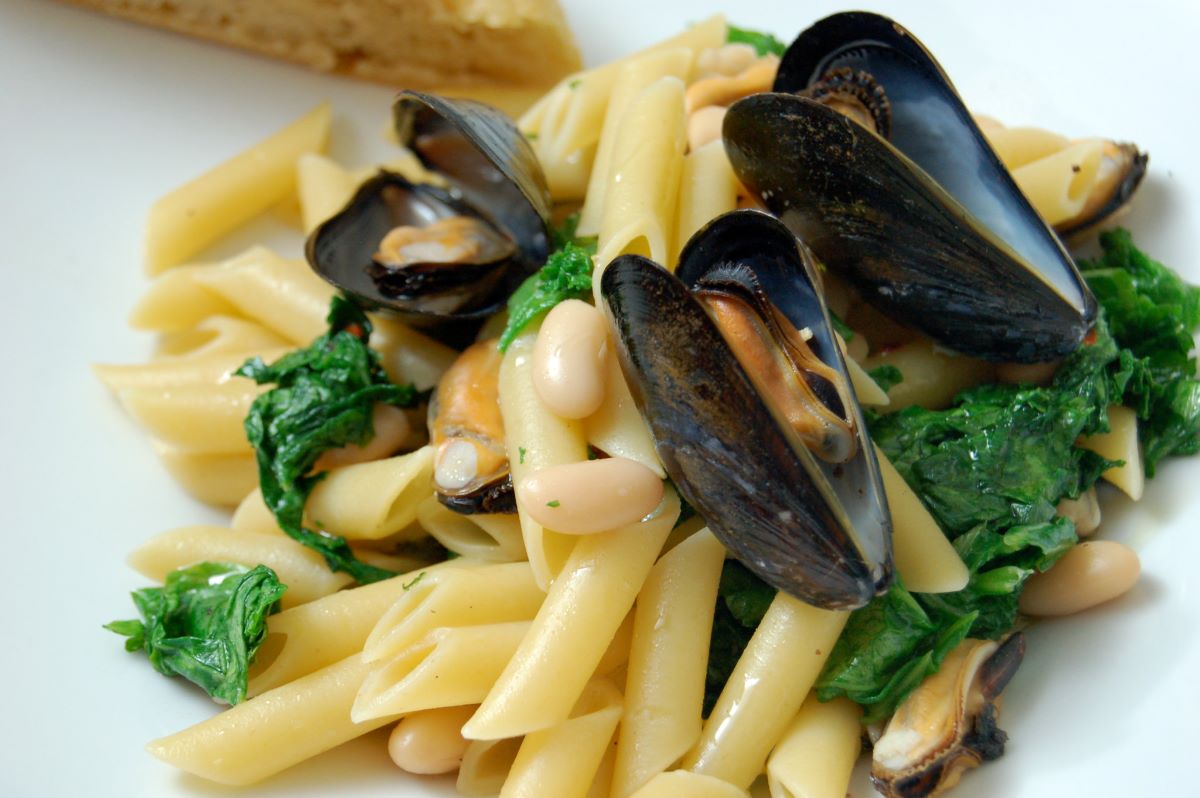 Spaghetti alla Puttanesca
Puttanesca is another Neapolitan classic, which consists of spaghetti paired with a sauce made from tomatoes, olive oil, olives, anchovies, peperoncino, capers, and garlic. While this spicy, savory sugo is bound to surprise your tastebuds with its bold flavors, you may also be surprised by its name, which translates roughly into "spaghetti in the style of the whore."
Like many Italian dishes (most, if we're being honest), the exact origins of puttanesca are uncertain. But there are a couple of theories: 
One popular story states that puttanesca was invented in one of many brothels in the Naples working-class Quartieri Spagnoli. Since it's relatively quick to prepare, it is said that the prostitutes made it for themselves so they could minimize the interruption of their business. 
The other is that one late evening in the 1950s, a group of restaurant-goers in Ischia asked the chef to prepare una puttanata qualsiasi, which translates into "make any sort of garbage," since it was already late and the restaurant had run out of various ingredients. The chef threw together whatever was left, and alas, spaghetti alla puttanesca was born.
While in Naples we recommend trying this iconic pasta dish it at Antica Trattoria da Ettore (Via Gennaro Serra, 39) located around the corner from Piazza del Plebiscito.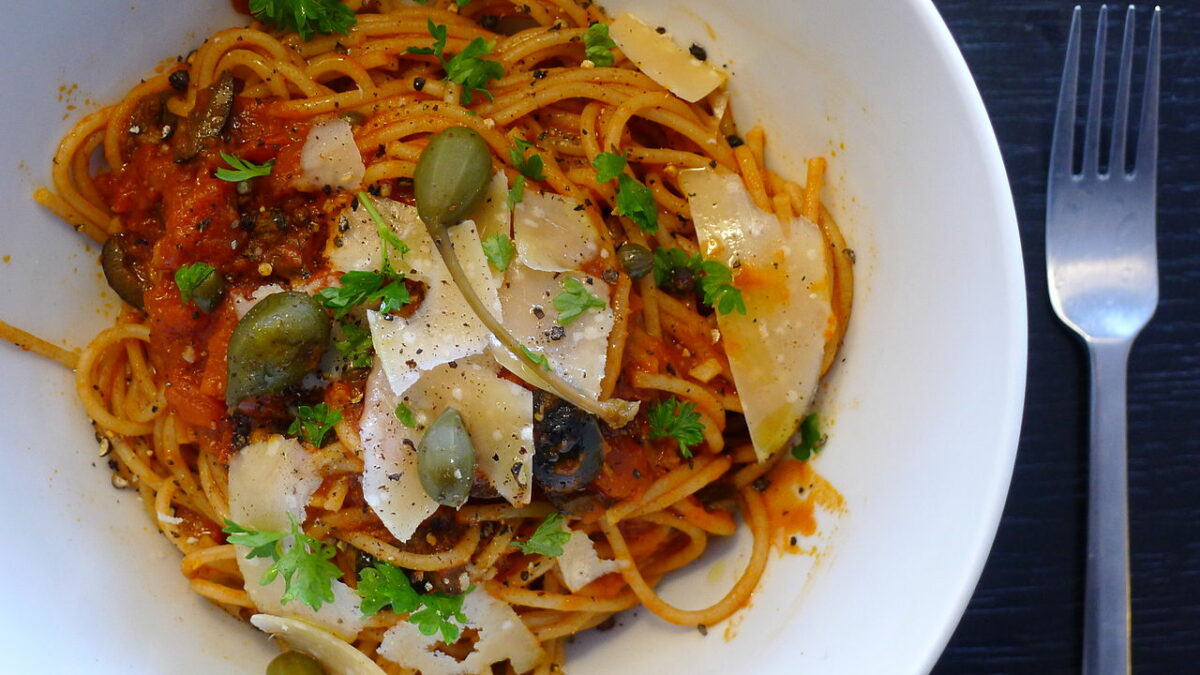 Spaghetti alle Vongole
Today, you can find spaghetti alle vongole all over Italy (and the world). Neapolitans however, will be quick to remind you that this beloved seafood pasta originated in Napoli, where vongole (clams) have been a prized ingredient for many centuries. 
The first noted recipe for spaghetti alle vongole dates back to 1839, and was published by Ippolito Cavalcanti in his cookbook, Cucina Teorico-pratica. This original take called for just five ingredients—pasta, olive oil, garlic, parsley, and fresh clams, which is a formula that to this day, has experienced very few alterations. 
Some spots, however, will also serve spaghetti alle vongole in rosso, which simply includes the addition of tomatoes and fresh basil. 
'O Rraù (or Ragù Napoletano) 
Ragù Napoletano, known as 'o rraù in the local dialect, represents the quintessential Sunday family meal. Not to be confused with ragu alla bolognese, which features ground beef, Neapolitan-style ragù uses a combination of various meat cuts, such as veal shank, Neapolitan chops, pork ribs, fresh sausages, and pork rinds. And in contrast with its Northern counterpart, an abundance of tomatoes is preferred.  
Usually, the ragù-making process starts early in the morning, since it requires hours of cooking in order to acquire its emblematically thick and creamy texture. But it's well worth the trouble– once the pork meat is ready, the sauce is paired with pasta and topped off with Parmigiano and fresh basil to make an irresistibly rich primo. 
But what about the beef? Since it takes longer to cook, it's reserved for the secondo!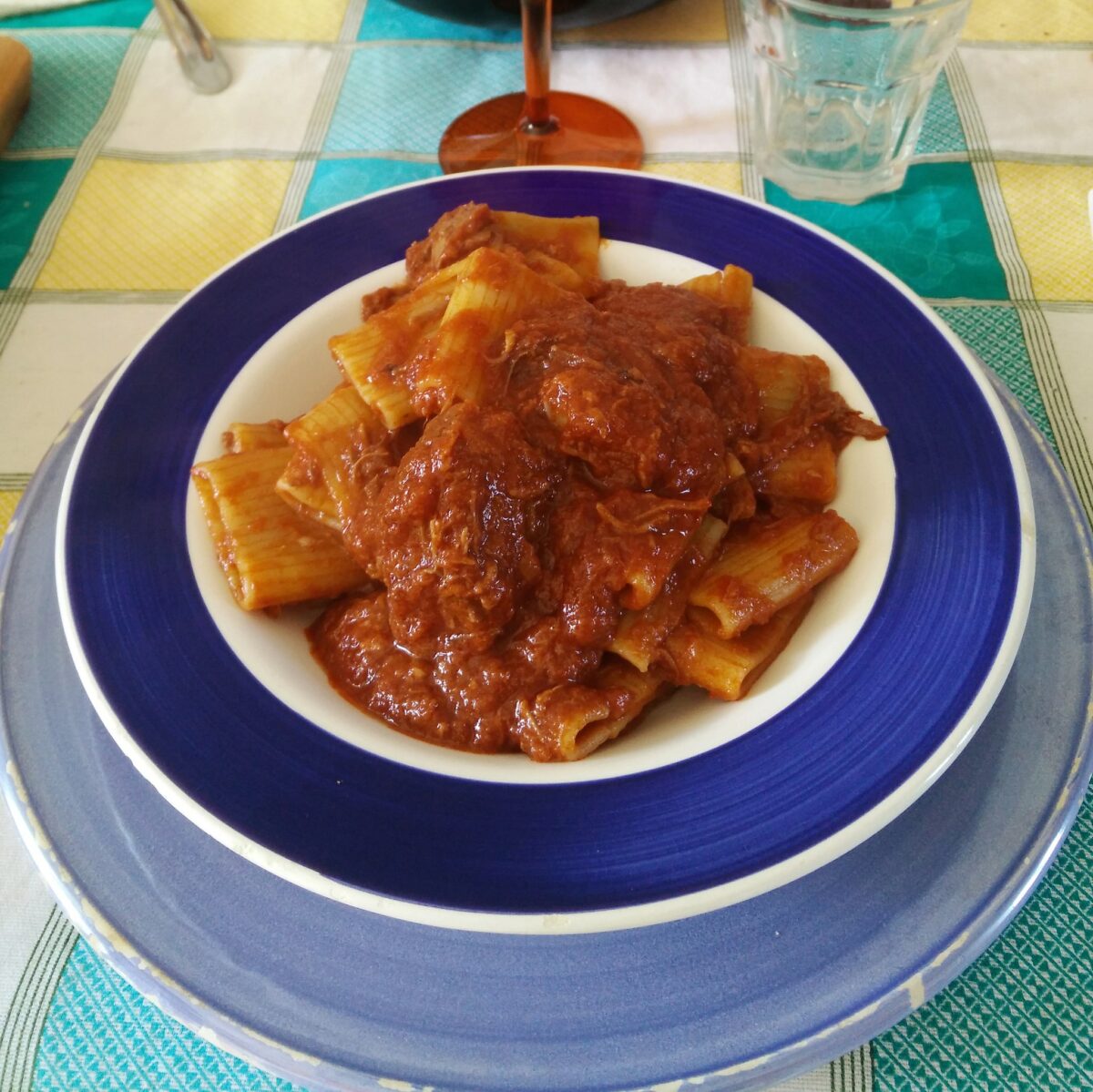 Lasagne di Carnevale
Many cities across Italy tend to favor fried sweets for carnival celebrations. And while Naples is no exception, there's an additional Carnival claim to fame: lasagne.
In mid-February, pasta sheets are filled with a hefty combination of that same ragù napoletano with salsiccia (sausage), salame, meatballs, caciocavallo, and ricotta to make the mouthwatering, delectable dish known as lasagne di carnevale. Every family has its own recipe, but what's certain is that Neapolitan carnival lasagne will never be missing from the martedi grosso table, when gluttony and excess are not just accepted, but actively encouraged. 
If you're lucky to be in Naples around carnevale, head to Januarius (Via Duomo 136/138) and try their lasagne, which is served with a tremendously generous amount of their homemade ragù.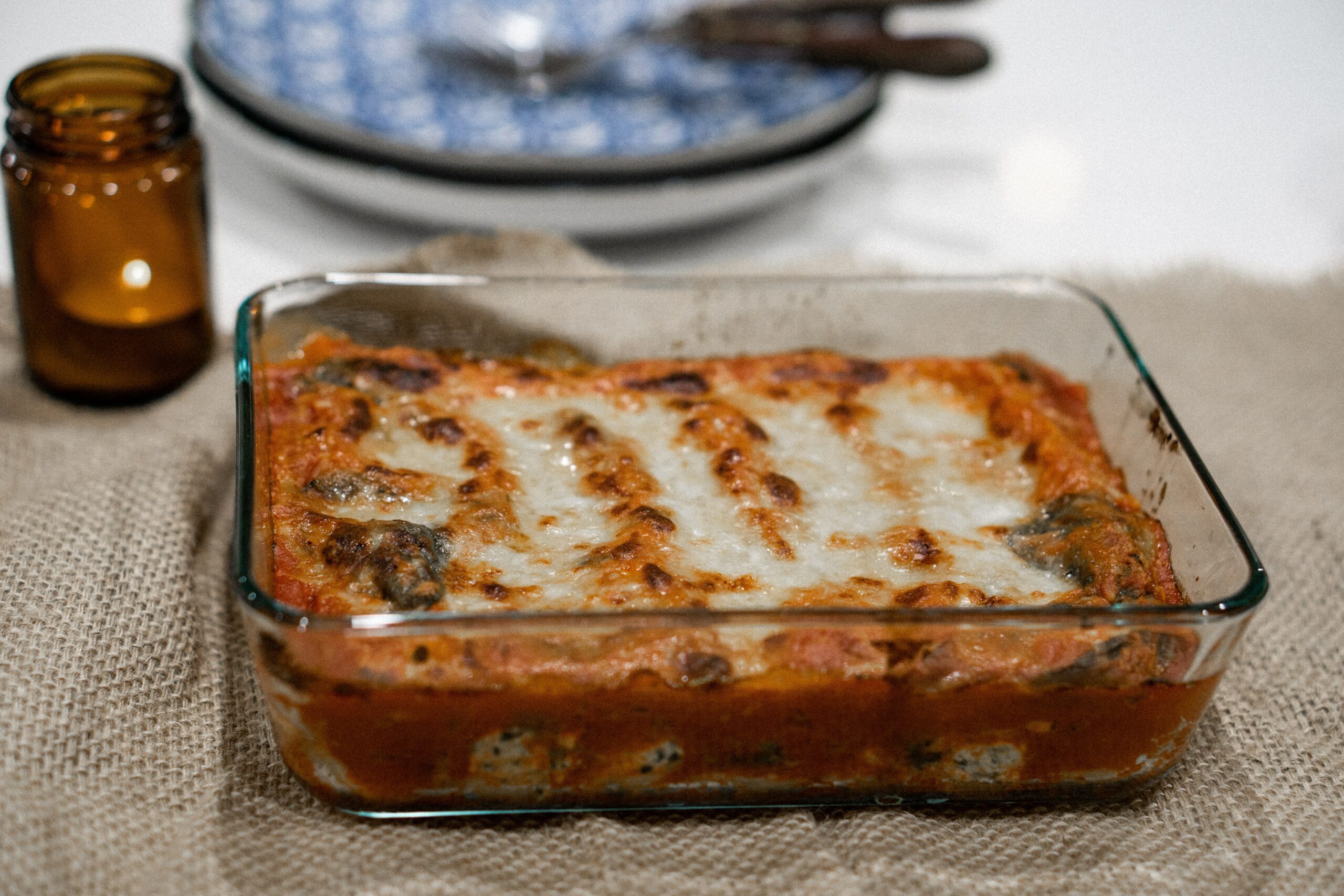 Gnocchi alla Sorrentina
Another beloved Sunday dish from the region of Campania is gnocchi alla sorrentina, which hails from the coastal city of Sorrento, just an hour outside of Naples.
This simple preparation features homemade potato gnocchi doused in a creamy sauce made from tomato, mozzarella, basil, and parmigiano, which is finished off in the oven to give it a golden-brown bake. And while this is the classic version, there are many renditions of gnocchi alla sorrentina. For example, there are those who opt for cherry tomatoes, rather than the classic San Marzano; others prefer fior di latte to mozzarella di buffala when thinking about the mozzarella component; a select few even choose to add eggplant.
No matter which version of gnocchi alla sorrentina you end up trying, your palate is bound to be pleased by those soft potato-based pillows smothered in that tangy, rich sauce.
Looking for more vegetarian options? Check out our guide to dining meat-free in Napoli.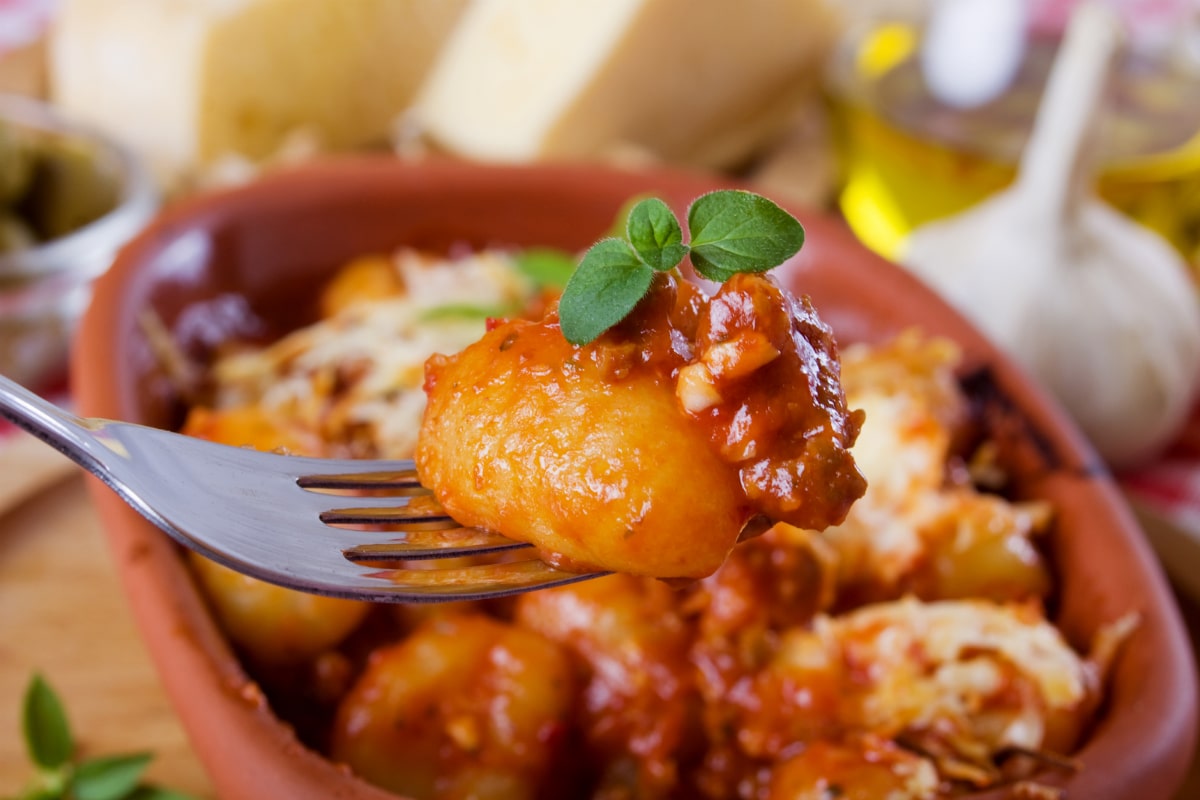 Sugo alla Genovese
The name of sugo alla Genovese can be a little misleading. While you may associate this beefy recipe with the city of Genoa, or at least the region of Liguria, it's distinctly Neapolitan!
While sugo alla Genovese has been a staple in Naples since the 15th Century, some historians think that sauce may have been brought by Genovese immigrants or merchants, at a time when Genoa and Naples were two of Italy's most important ports. Others believe that it could be referring to the inventor's name since Genovese is a widespread last name throughout Campania.
Typically paired with paccheri or ziti, the sugo features cuts of beef, pork, veal, or sausage that are later combined with a slow-cooked onion soffritto that can take up to eight hours to prepare. Once ready, the sugo is topped off with grated parmigiano or pecorino and is ready to be enjoyed. 
The best spot in Naples to try this delicacy is at Locanda del Cerriglio (Via del Cerriglio, 3) where the sugo is always prepared fresh and features irresistibly silky coppery Montoro onions.
Pasta Patate e Provola
Like various other Neapolitan recipes, pasta patate e provola is a dish with humble origins. Historians say it is thought to date back to the 17th century, right after potatoes were brought back from the Americas. And much like other traditional peasant dishes that were invented out of necessity. It relies on just a couple of cheap but filling ingredients –in this case, pasta, potatoes, and cheese. Traditionally, peasants would actually use the rind of the cheese, as it was too precious to throw away
The traditional recipe calls for a Neapolitan pasta variety called mista or munnezzaglia in Neapolitan dialect, which consists of a mix of different shapes of pasta, both long and short. This style of noodles originated from the time that peasants would collect various leftover pasta and repurpose it. 
Today, it's a well-established favorite across Naples. It is usually prepared azzeccata – a style in which the potato-cheese mixture gains an ultra-creamy, melty texture, also thanks to the starch from the pasta water. In Neapolitan dialect, it means "sticky," which makes sense, since it's what binds all of the ingredients together.
Try this decadent classic at Trattoria Da Nennella (Vico Lungo Teatro Nuovo, 103/104/105) in the Quartieri Spagnoli. Even if there's a line (which there will probably be), it's most definitely worth the wait.
Discover Italy's unofficial culinary capital as you taste your way through the pastry shops, wine bars, and pizzerias of Naples on our Ultimate Naples Food Tour! Join us for 10 food tastings, two glasses of wine, a coffee and a limoncello throughout four vibrant neighborhoods in Naples.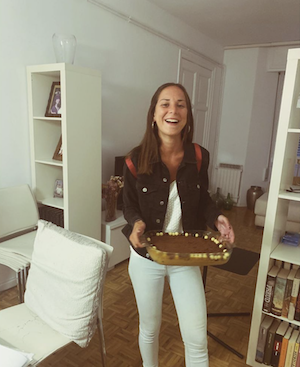 Vera is a freelance writer/guide who is passionate about food history, culture and immigrant-driven cuisine. Her work has appeared in publications such as Gastro Obscura and Eater. As a proud Argentine-NYer living in Barcelona, she holds a deep love for empanadas, 99 cent pizza, and turrón. Check out her portfolio and Instagram.