Naples, while famed internationally for its pizza, also offers an impressive repertoire of distinctly Neapolitan pastries that is not to be overlooked.
From the decadent torta caprese to sticky rum-soaked babà, the Parthenopean city has many options that will satisfy even the pickiest of sweet tooths. And each Neapolitan pastry reveals something about the city's history, culture and identity.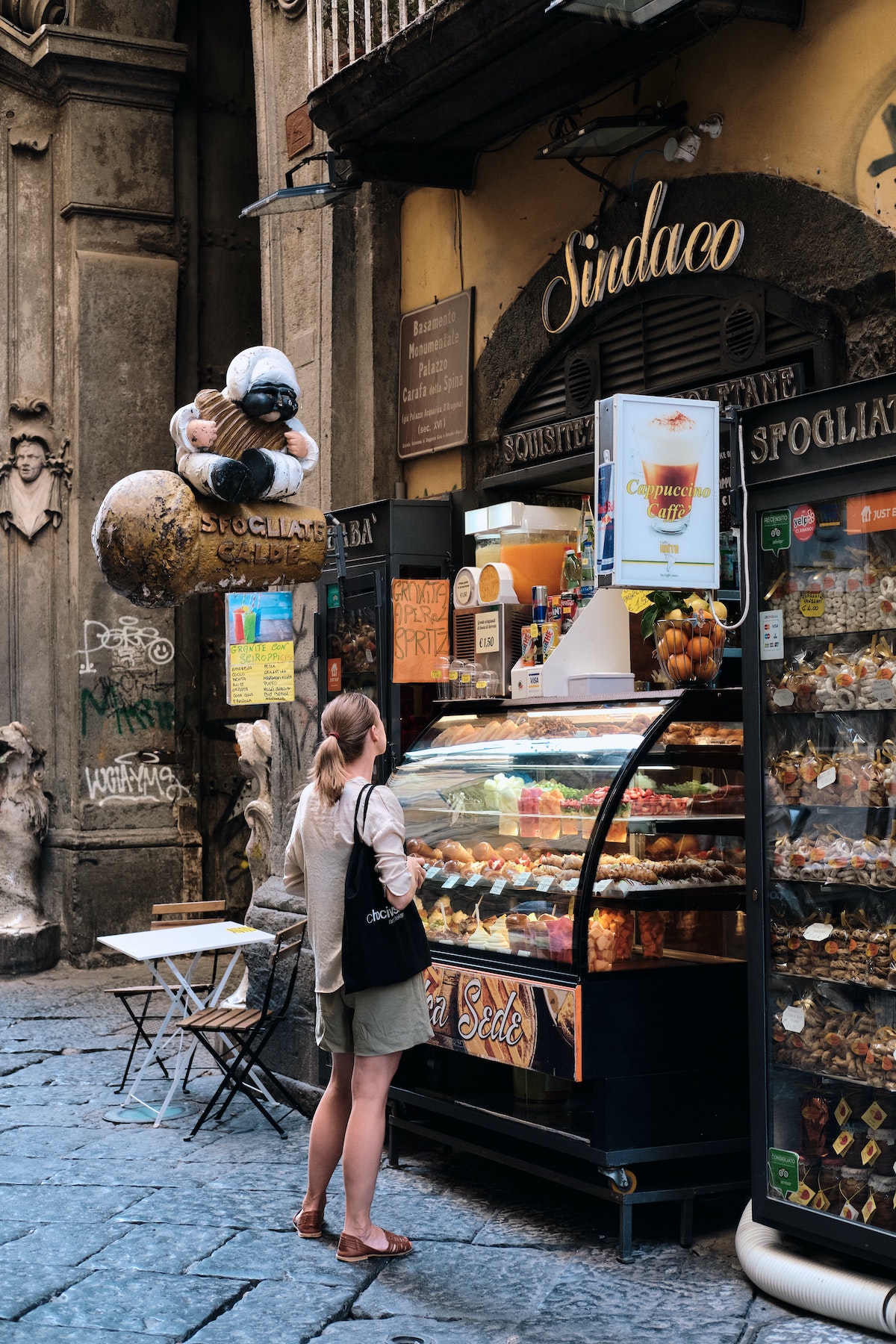 Don't know where to start? We're here to lend a hand! Check out this guide to 10 must-try Neapolitan pastries.
Babà
Along with pizza, babà is one of Naples' most iconic foods. Found across the city's numerous pasticcerie, this sweet mushroom-shaped sponge cake is soaked in a sticky, rum-based syrup. The classic version is typically served plain, but you can also find it stuffed with jams, creams, or even Nutella.
Today, babà napoletano remains one of Naples' culinary staples. But curiously enough, this boozy Neapolitan pastry was first made in France by an exiled Polish king.
Insider's tip: Check out Pasticceria Giovanni Scaturchio in Piazza San Domenico Maggiore. Not only do they serve some of the best babà in the city, but they also offer the innovative Babà-Vesuvio, which takes the shape of the city of Naples.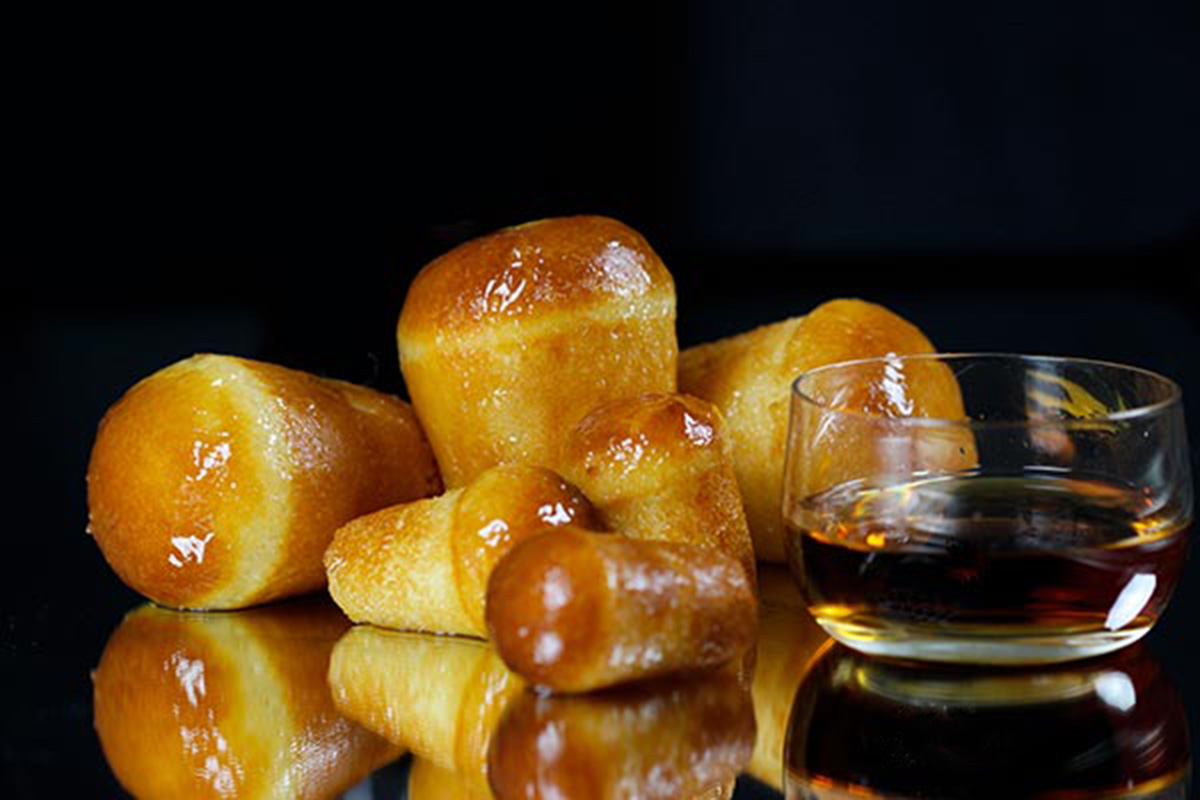 Sfogliatella
You'll find sfogliatella all over Naples, but what many people don't know is that there are actually two different varieties of this sweet staple!
Sfogliatella riccia features a crispy, layered puff pastry that's stuffed with various fillings. The most traditional is a combination of semolina, ricotta, candied fruit, milk, eggs, and sugar. However, today you'll find it prepared with many different creative flavors, like pistachio, Nutella, or even pear and ricotta.
The frolla variety, while harder to find, is equally as tasty. Unlike its curly counterpart, it is round in shape, and its shell is made with sweet shortcrust. It's filled with that same ricotta combination and baked until golden brown.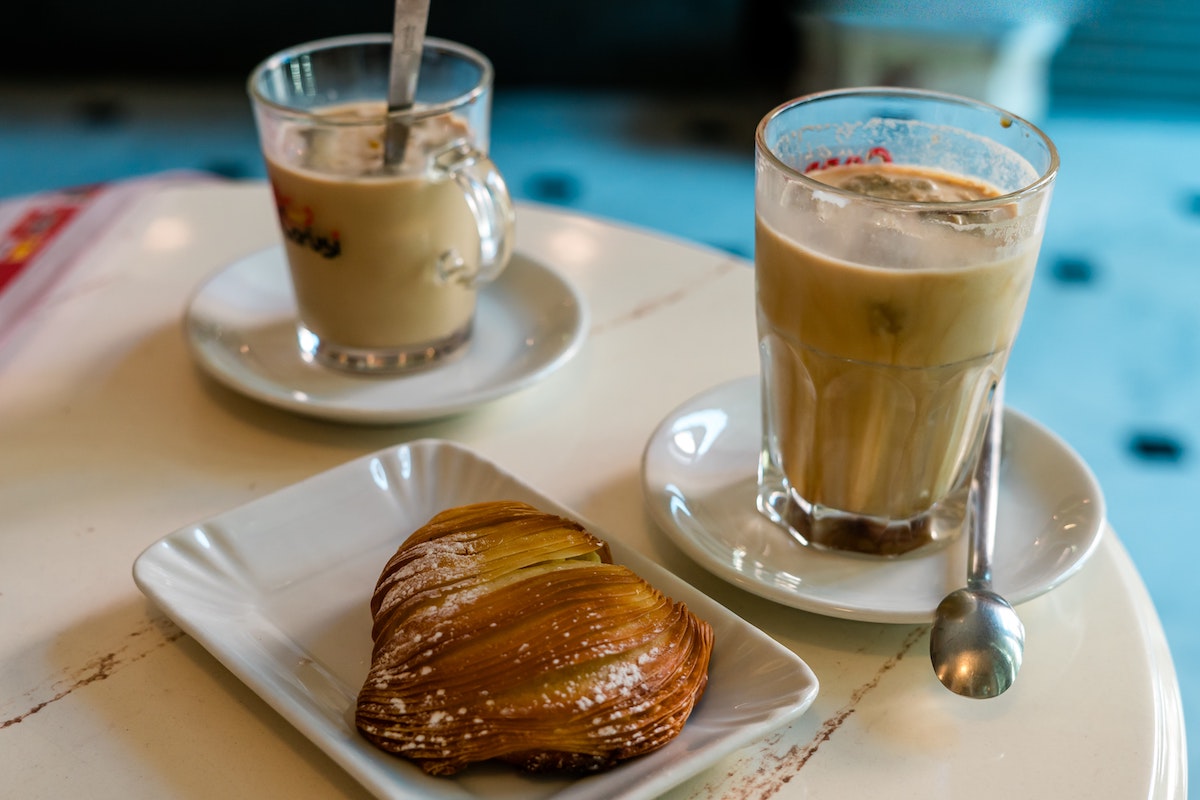 Torta Caprese (Caprese Cake)
You may be familiar with caprese salad, the well-known tomato, basil, and mozzarella mix that hails from the island of Capri. But did you know that the island also has another, cocoa-based claim to fame?
There are various legends associated with this chocolatey tart. Some say that Caprese cake is no more than a local version of the Austrian sachertorte. Others say the origins trace back to 1920, when it's believed that chef Carmine di Fiore was tasked with the job of making a chocolate almond cake for three American gangsters. Apparently, Carmine forgot to include the flour, but luckily, the gangsters loved this flourless creation and thus, the torta caprese was born.
No matter which story you choose to believe, be sure to try this most decadent of Neapolitan pastries. This chocolate delicacy is usually comes served with a scoop of gelato when ordered at a restaurant.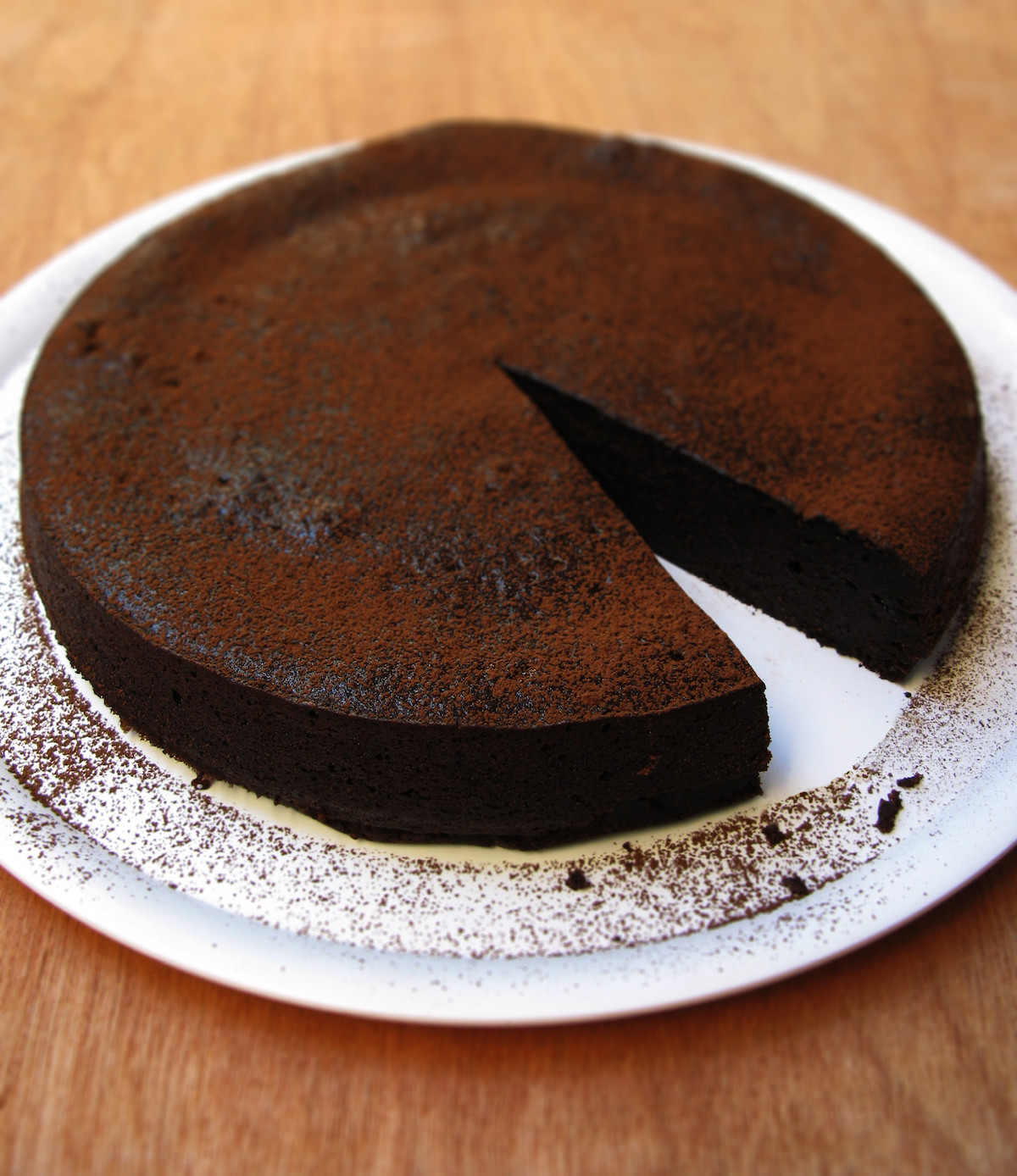 Graffa napoletana
Pretty much every culture has their own spin on donuts, and Neapolitan pastry culture is no exception. The Campanian capital's version is graffa napoletana, a sweet and fluffy fried dough made with flour, eggs, butter, and boiled potatoes.
Like babà, graffa also reflects Naples' multi-cultural history. It is believed that this fluffy fritter originates from the Austrian krapfen, which arrived in Naples around the 18th century, when the city was under Austrian domination.
Today, graffa is distinctly Neapolitan and forms part of the city's rich culinary culture. It's traditionally associated with Carnivale and Father's Day, but you can still find it at bakeries and restaurants all year round. Pair it with a Neapolitan caffé and indulge! 
Torta pera e ricotta
Almost resemblant of an ice cream sandwich, this chilled torta features two ultra-thin hazelnut-based cookies wedged around a thick filling of ricotta and poached pears. It's very typical of the Amalfi Coast and many spots refer to it as Torta Amalfitana.
This creamy dessert capitalizes on two famous ingredients from the region: pera pennata, a sweet dark green pear from the town of Agerola, and nocciola di Giffoni, a highly-esteemed variety of hazelnut grown in a select number of towns across Salerno.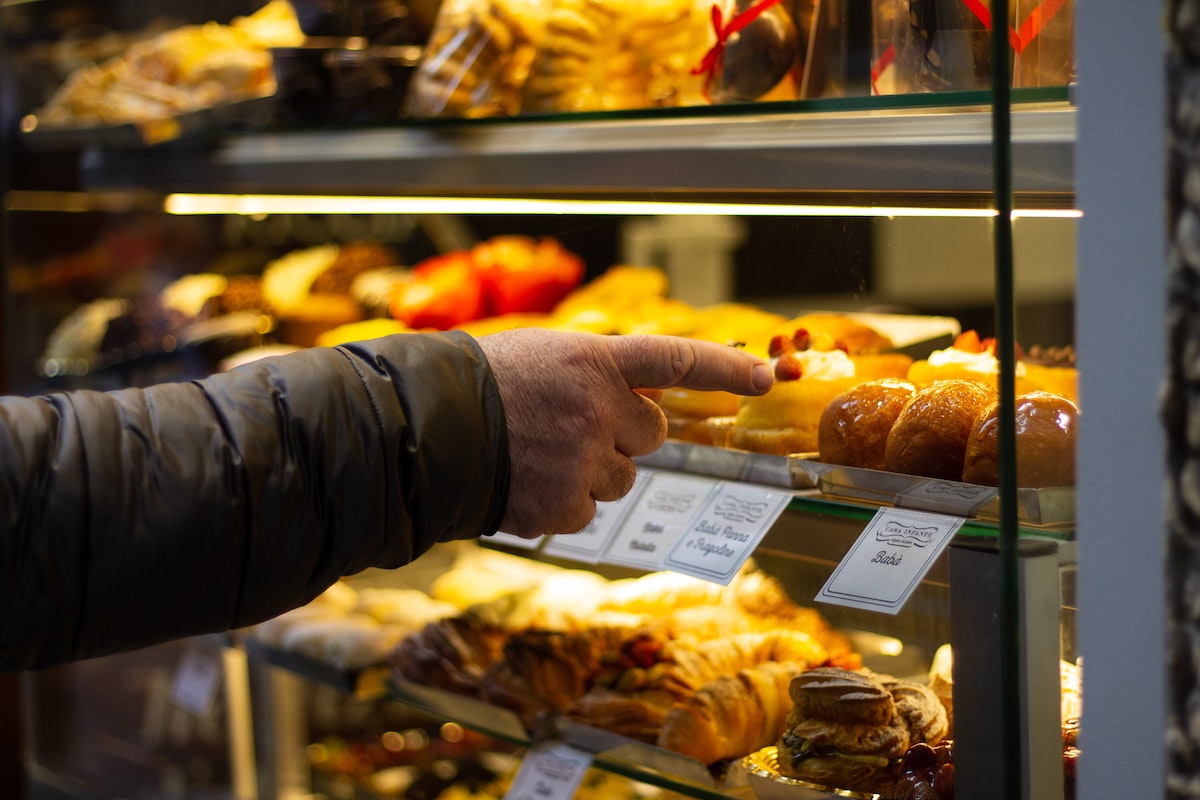 Biscotto all'amarena
If you think biscotto all'amarena looks as though it's been stuffed with a brownie and covered in a shortbread, you're not far off. Known as the ugly duckling of Neapolitan pastries, it was originally a "scrap" cookie, incorporating different parts of leftover dough to make the base denser.
There's nothing ugly about the taste, though. This thick biscuit features a delicious combination of shortcake, chocolate, and amarena (sour cherry) jam or syrup. Today, it's hard to find one amarena that looks or even tastes the same. Each bakery has its own take on this Neapolitan pastry, so you're always in for a tasty surprise.
Zeppola di San Giuseppe
As its name indicates, this indulgent sweet is linked to San Giuseppe, known as St. Joseph, and is famously consumed for his saintly celebration on March 19th. The pastry itself is a fluffy choux dough typically fried in the shape of a ring, which is topped off with a rich, fragrant swirl of cream and macerated amarena cherries. And as is the case for many other Neapolitan pastries, the exact origins of the Zeppola di San Giuseppe are hazy.
The first written recipe dates back to 1837 and was written by the famous Neapolitan gastronome Ippolito Cavalcanti, Duke of Buonvicino. Nonetheless, it is thought that in the 19th century, a Neapolitan baker named Pasquale Pintauro popularized the treat by selling them from a street cart. At that time, most sweets were associated with particular holidays, so Pintauro ingeniously chose to sell them on St. Joseph's Day, since San Giuseppe–the father of Christ–had fed his family with fried pancakes while they escaped to Egypt.
Today, you can also find baked zeppola, however Neapolitans tend to agree that the tastiest ones are always fried.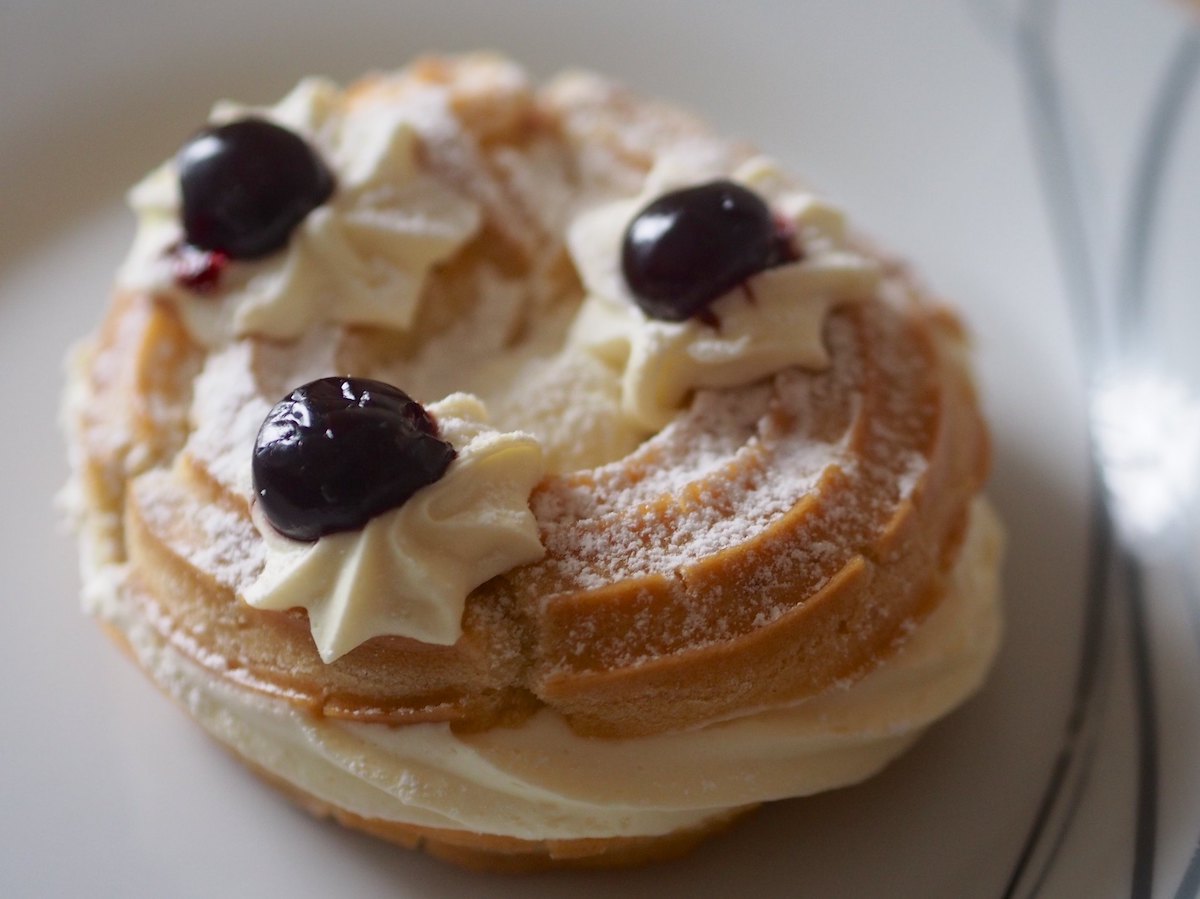 Pastiera
Many traditionally Christian societies celebrate Easter with chocolate eggs. Naples however, is home to another incredibly tasty Easter delicacy: pastiera.
This beloved Easter staple features a shortcrust pastry cake stuffed with a fragrant filling, of baked wheat, ricotta cheese, candied fruit, and orange blossom essence. Many connect pastiera's origins to Parthenope, the Greek siren who lived in the Gulf of Naples. Legend has it that as a way to thank Parthenope for her sweet singing, Neapolitans brought her the gifts of ricotta, flour, eggs, milk, spices, and sugar, which she ended up combining to make pastiera.
Insider's Tip: We recommend tasting this ricotta-based favorite at Leopoldo Infante. Along with full-sized pastiera, they sell pastierine–an individually-portioned version of the cake, which is a good option if you don't want to buy the entire tart. And best of all, you don't have to wait until Easter to try them, since they're available all year long.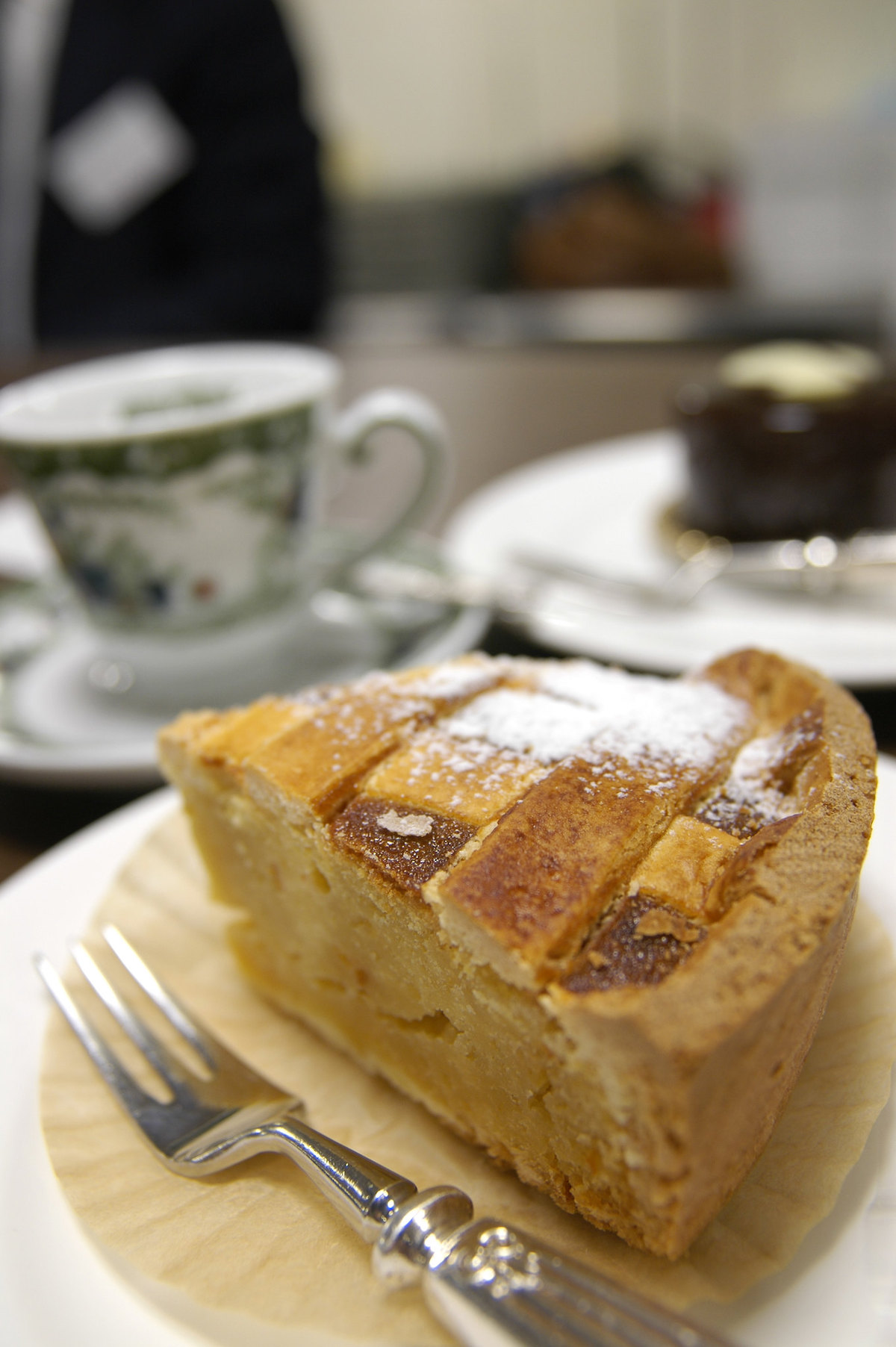 Struffoli
If graffa is for Carnevale, zeppole is for Father's Day, and pastiera is for Easter, then how do Neapolitans celebrate Christmas? With struffoli, of course!
Originally from Greece, these delectable marble-sized morsels of dough are fried in oil and then dipped in honey. To give them a festive look, they're decorated with colorful diavulilli (nonpareil sprinkles) and bits of orange rind, making for a simple but delicious festive sweet.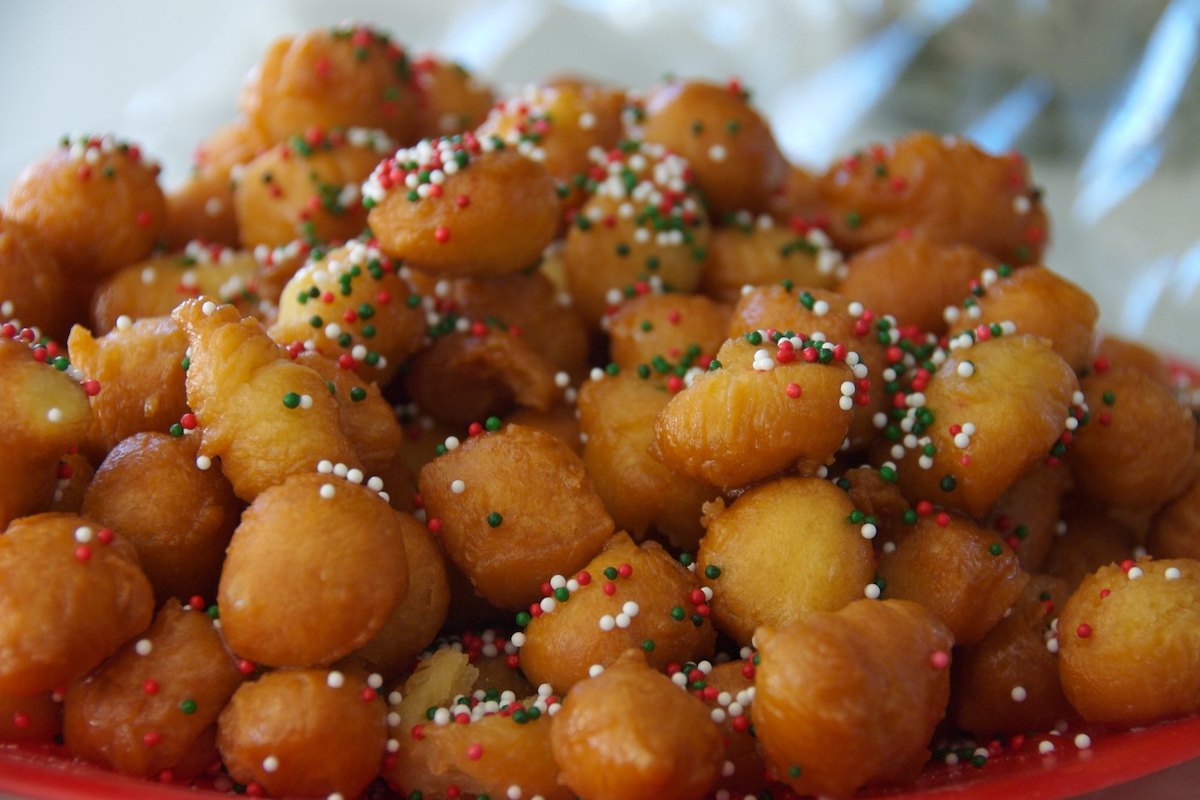 Many other regions of Italy have similar interpretations of struffoli, such as cicerata and cicerchiata. Interestingly enough, struffoli are also served on Easter in many Italian-American homes.
Neapolitans really do have a sweet tooth! Find more tasty treats in our post on the best gelato in Naples!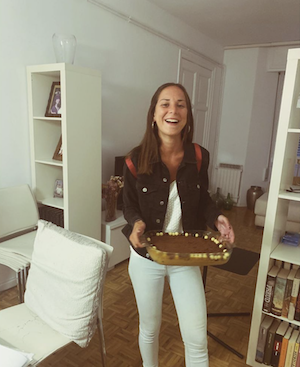 Vera is a freelance writer/guide who is passionate about food history, culture and immigrant-driven cuisine. Her work has appeared in publications such as Gastro Obscura and Eater. As a proud Argentine-NYer living in Barcelona, she holds a deep love for empanadas, 99 cent pizza, and turrón. Check out her portfolio and Instagram.