If the thought of Madrid makes you conjure up images of endless blue skies and perfect sunny days, we have a surprise for you. While the weather here is generally pretty great, it's also known to be quite unpredictable at times.
But don't fret—we have some suggestions on exactly what to pack for Madrid in order to be comfortable (and stylish) while exploring this world-class city.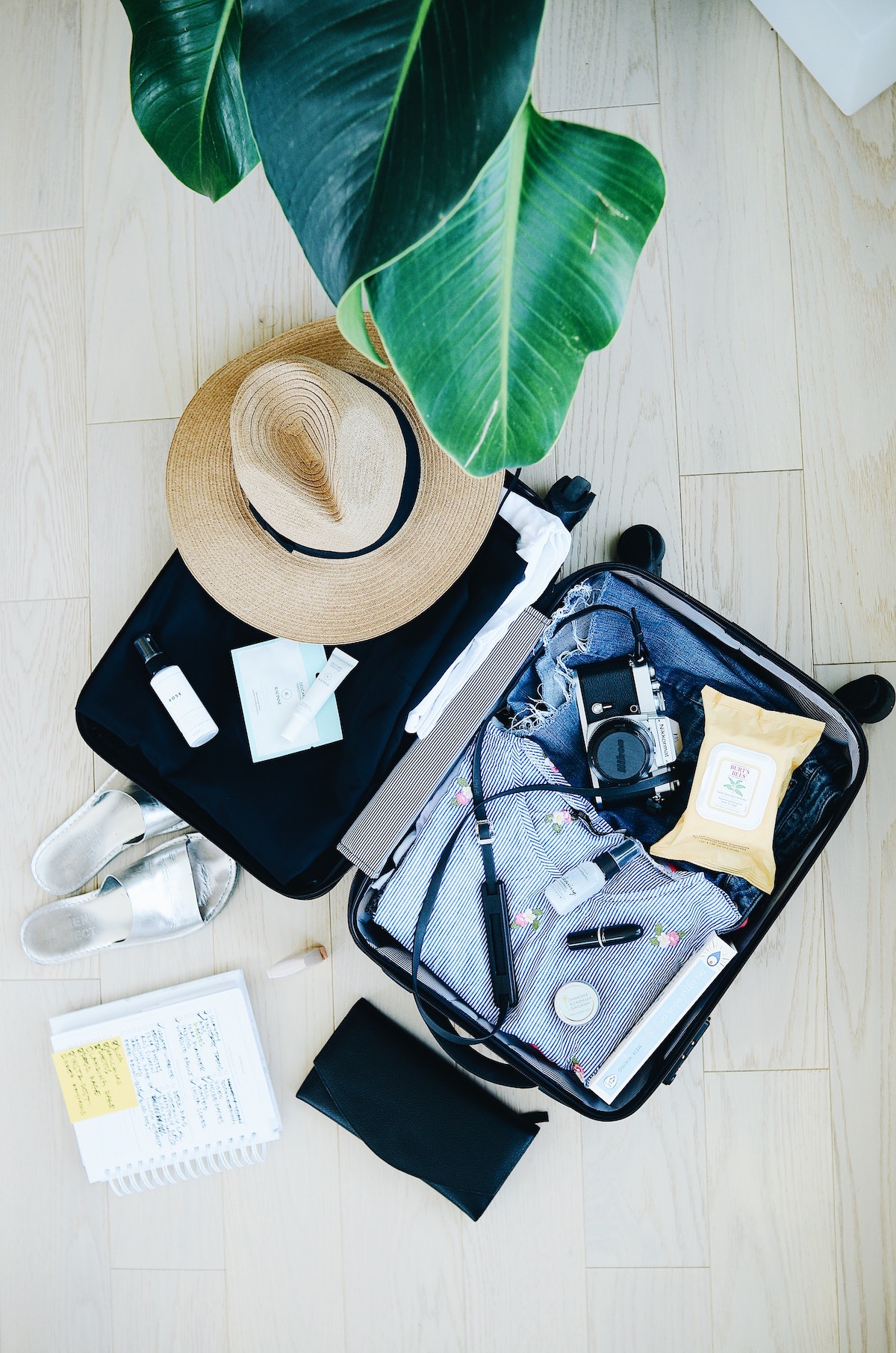 You've booked your ticket, narrowed down where to stay in Madrid and brushed up on your Spanish. Next order of business: packing.
Deciding what to pack for a trip to Madrid can vary quite a bit depending on when you're visiting. In this guide, we'll break down what kinds of outfits to wear in Madrid, what to expect throughout the year, and the essentials to pack for every season.
What to Wear in Madrid
As a big city, you'll see people in Madrid wearing just about everything. But there are a few general rules to keep in mind when planning outfits and packing that ring true no matter when you're visiting.
Spaniards tend to dress based on the season—not based on the weather. So even if an unseasonably warm day rolls around in December, locals will still be bundled up in winter coats and scarves.
Speaking of scarves, it's fairly common to see them year-round here in Spain (though those worn in the warmer months are notably lighter than their wintertime counterparts). They're a great way to add a pop of color to any outfit so be sure to include them on your Madrid packing list.
Skip the workout clothes! Locals almost never wear either of the above out and about, unless they're going to or coming from the gym. (And that's a pretty big "unless"—the vast majority of people will simply change at the gym.)
Similarly, most madrileños wouldn't even dream of wearing sweatpants or pajamas out and about.
No matter how warm the weather is, don't bring flip flops! In Spain, they are only ever worn at the pool and at the beach (which Madrid unfortunately lacks anyway).
Now that you have a general idea of the local dress code, here's what to wear in Madrid for every season!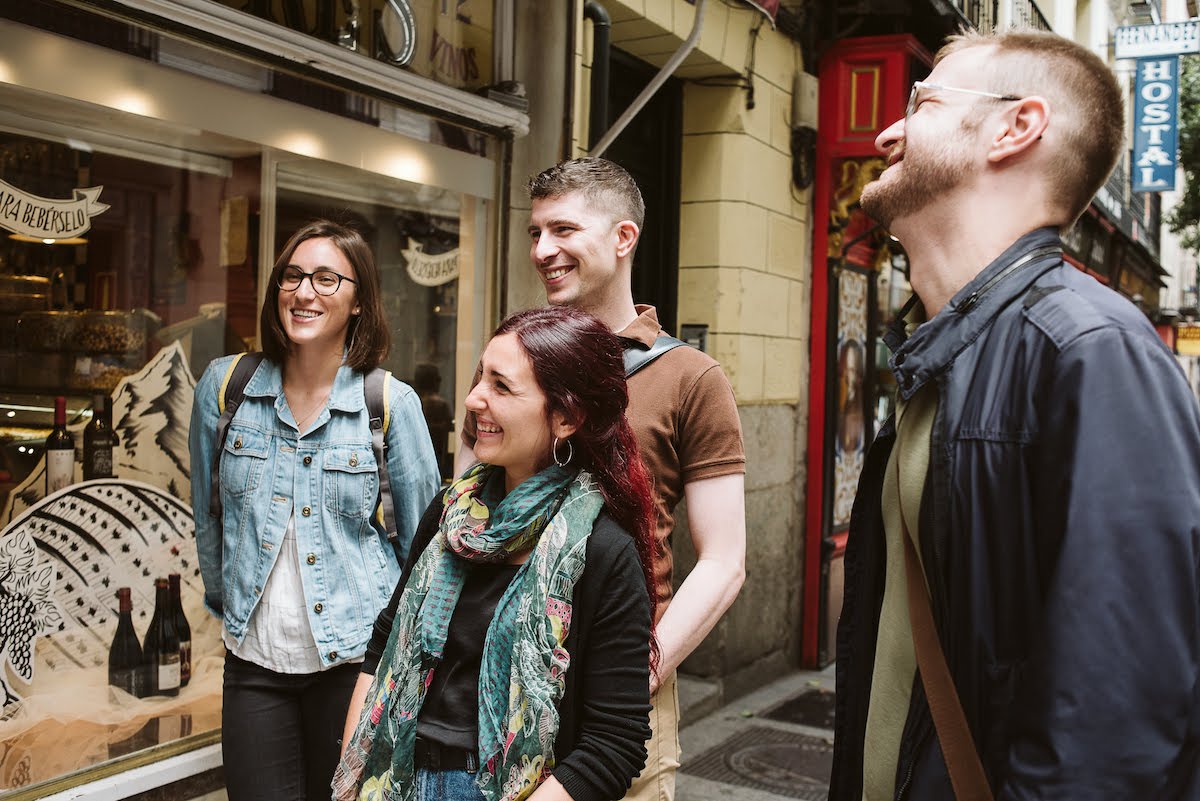 What to Pack for Madrid in Fall
Fall brings some of the year's best weather to Madrid. It's also an ideal time to visit due to the decline in summer tourists. Meandering through city parks and enjoying some of the best seasonal produce are things to look forward to if visiting Madrid in fall.
Sound like your dream trip? Here's a quick rundown of what to pack for Madrid in fall.
Scarf: Fall mornings can be crisp and cool so it's a good idea to bring a scarf with you to adjust to the changing temperatures throughout the day. It's also a simple way to fit in with stylish locals who would never be caught wearing sandals and shorts past August.
Chunky sweater: Packing a thick, cozy sweater will save you from lugging around a heavy coat during your trip as well as free up space in your suitcase for all your delicious souvenirs. You'll also feel comfortable while jaunting around the Spanish capital.
However, a warm coat is a good idea if you're visiting in late fall (November) when temperatures start to drop more noticeably.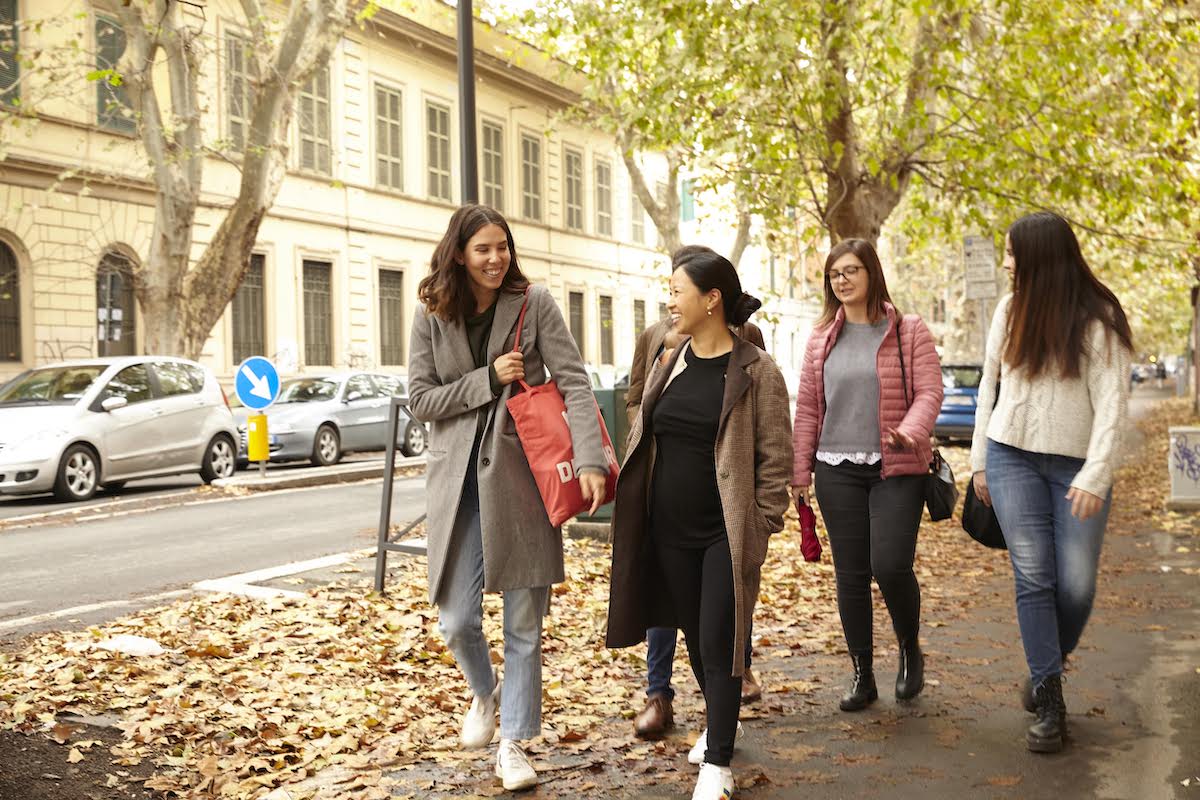 Ankle boots: Fall is one of the rainiest times of year in Madrid. A basic pair of ankle boots in a neutral color will help keep your feet nice and dry while still looking stylish (locals don't really wear rain boots).
Speaking of rain, a small umbrella is also a good idea come fall. Don't let an unexpected rainy day spoil your sightseeing plans!
If you plan on hiking in the gorgeous mountains surrounding Madrid, bring a good pair of boots and other appropriate hiking gear. The landscapes are absolutely stunning in fall!
As far as colors go, neutral and earth tones are your best bet at this time of year.
How to Fit In With Madrid Winter Fashion
Winter temperatures in Madrid average about 6–8 degrees Celsius (43–46 degrees Fahrenheit), so staying warm is essential to enjoying all of your outdoor adventures. From charming holiday markets to enjoying chocolate and churros on a heated terrace, you'll love Madrid in the winter.
Plenty of layers: Not sure what to pack for Madrid in the winter? Start with some layers. Winters in Madrid can be extra chilly due to the city's high altitude, so be sure to bring layers that will keep you cozy and warm while walking through Retiro. Then you can peel some off as you venture into a grand museum like the Prado.
Thermal top: If you get cold easily, this is a great option to have as a bottom layer.
A thick scarf is always a good idea in the winter months. It will keep you both warm and stylish!
Winter coat: Hard as it may be to believe, it does get cold in Spain. Trust us on this one—you'll be glad you brought a comfortable coat!
If you plan on wearing skirts or dresses, a pair of thick tights is a must for keeping your legs warm.
Insulated boots: With all the walking you're going to do, you definitely can't forget a pair of boots that keep your feet warm. Also, packing boots will keep you cozy and comfortable from morning till night.
Hat & gloves: 

Both of these items are an easy way to brighten up your outfit and of course, keep you warm. Madrid can be windy sometimes so it's best to come prepared.

Scarves and layers are always a safe bet in Madrid during the cooler months.
What to Pack for Madrid in Spring
As the winter chill eases up and flowers spring into bloom, Madrid begins to buzz in a new way. Daytime temperatures in the city average out around 15–22 degrees Celsius (60–72 degrees Fahrenheit), and sunshine is abundant. Here's what to pack for springtime in Madrid so you can enjoy the Spanish capital at its brightest and most beautiful.
Umbrella: Sporadic rain showers do pop up from time to time in the spring. It's always a good idea to bring a small umbrella just in case.
Close-toed flats or sneakers are your best bet as far as footwear goes throughout most of the season. Most madrileños won't break out the sandals until well into May.
Similar to other times of year, layers are also a good idea, particularly in early spring when mornings and evenings are cool but afternoons are on the warmer side.
Think in terms of thinner fabrics when packing for Madrid in spring. Light, breathable tops or a flowy maxi dress are both great ideas.
A light jacket: The most challenging time to know how to dress in Madrid, is without a doubt, spring. Some days can be quite cool (especially in March and early April), so play it safe and bring along a light jacket for chilly mornings and evenings.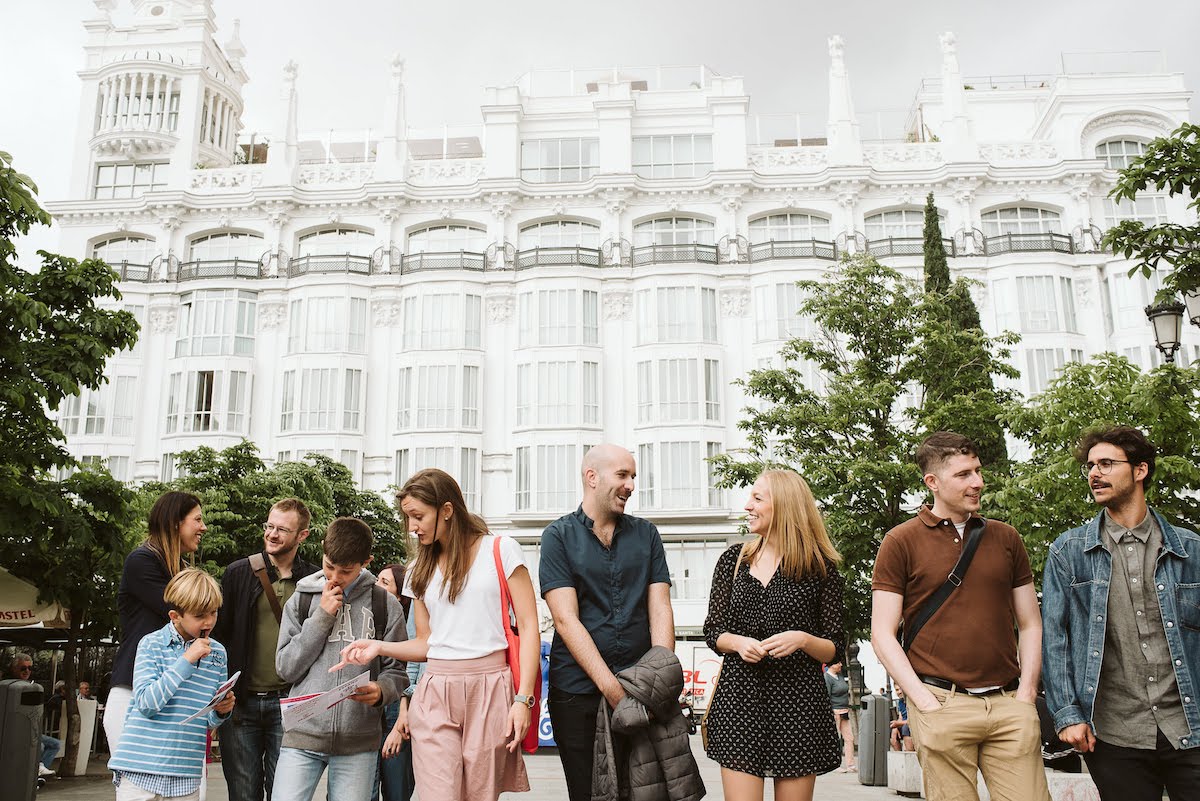 Must Pack Items for Madrid in Summer
Summers are very hot in Madrid, and most locals head to the beach on weekends to escape the heat. But summer is also the time when Madrid's legendary nightlife goes into full swing. Rooftop bars and terraces stay open from dusk till dawn.
Stay cool and chic with these few smart packing essentials.
Sunscreen: Madrid is one of Europe's sunniest cities, so you're sure to catch plenty of rays. This is great news if you love the sun, but it's also terrible for your skin. Sunscreen is a must during the summer and prevents you from getting the dreaded vacation sunburn or worse.
Sunglasses: The sun in Madrid can be intense, so keep a good pair of sunglasses handy to pop on whenever you need.
Fan: Okay, so you might not already have a fan at your disposal—but it's a fun and practical souvenir to buy for yourself while in Spain. Almost everyone has an abanico (handheld fan) handy to keep cool on a sweltering hot day. They can be found throughout the city and will make you feel like a true local.
Sundresses, shorts, and tank tops are the way to go in the summer. Make sure everything is light and thin—this is not the time for thick pieces!
Footwear other than sandals: Now, sandals are a great thing to pack, but not always the most sensible option while walking around the city and getting tapas in crowded bars. Any other pair of closed toe shoes will transition well from day to night and keep your feet from getting stepped on.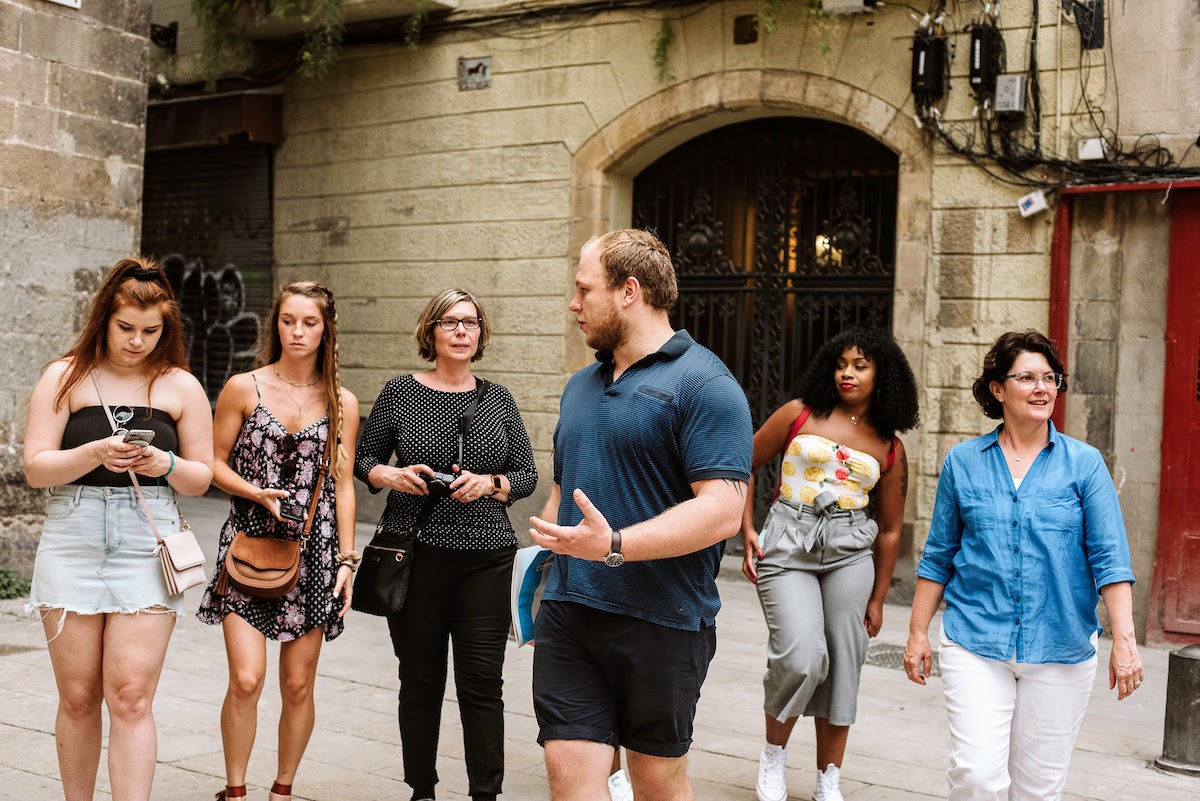 Packing for Madrid FAQs
What do people wear in Madrid in winter?
While Madrid's winter weather is on the mild side compared to many other European destinations, most locals will still dress for the season. That means winter coats, thick scarves, hats and gloves, and warm, comfortable shoes or boots.
Can you wear shorts in Madrid?
Yes, but keep in mind that most locals will only wear them in the summer months. Dressing for the season—rather than the weather—is the way to go in Spain. Even on a warm day in April or October, most madrileños will still opt for long pants.
How do I not look like a tourist in Madrid?
Madrid is a big city, and you'll see people dressed all sorts of ways. However, there are a few no-nos that will immediately make you stick out as a tourist. These include flip flops, socks with sandals, shorts outside of the summer months, baseball caps, and basketball shorts or other workout clothes outside the gym.
Update Notice: This post was updated on February 9, 2023.
No matter what time of year you visit, join our expert guides to see the very best of the city on a guided walking tour of the Royal Palace and the Prado Museum! We'll visit Madrid's most historic neighborhoods and stop for churros and chocolate along the way.