Sunny skies—check. Long, leisurely afternoons—check. Plenty of cultural activities—check.
We might be biased, but Madrid is the place to be in June.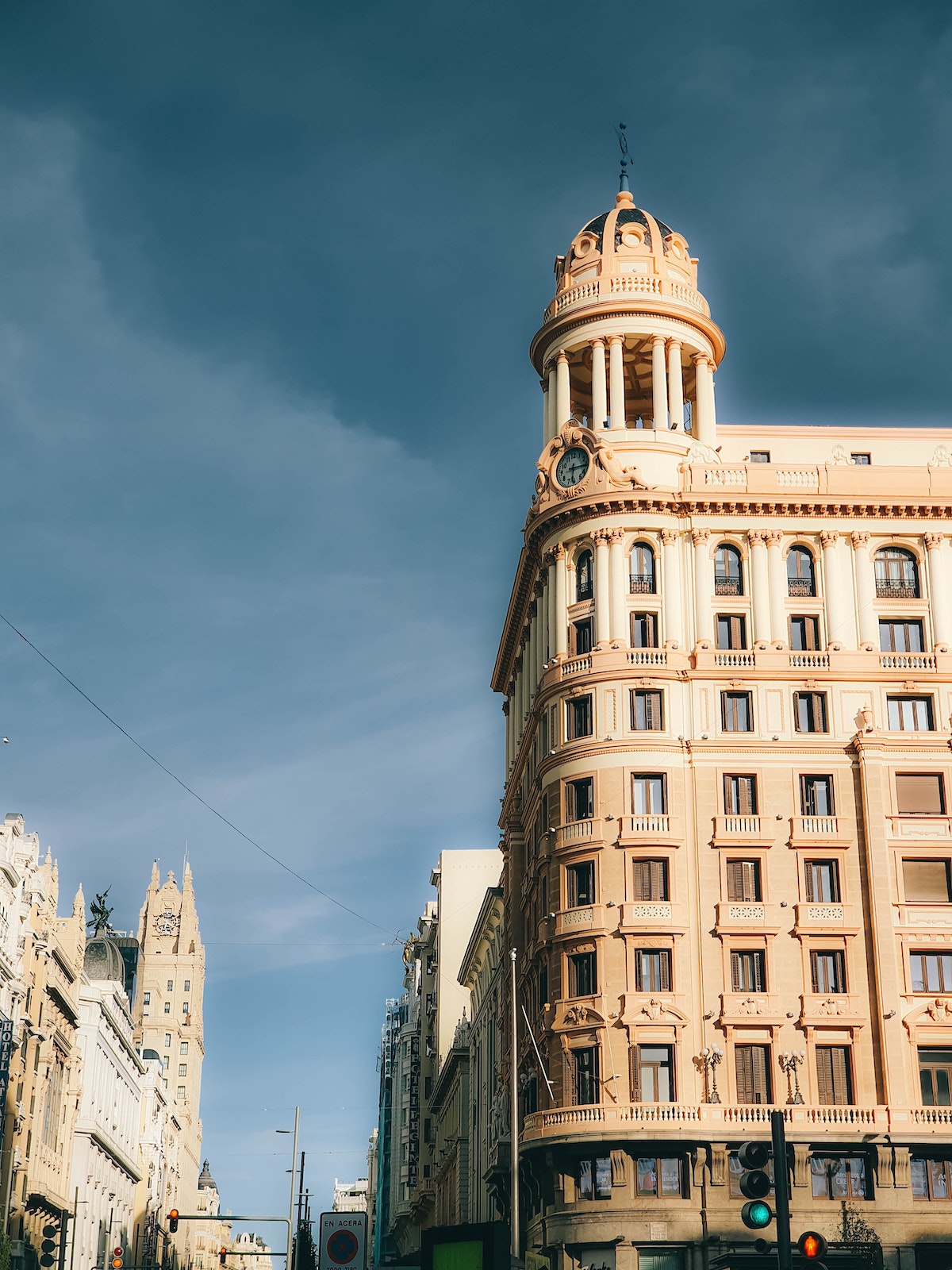 It's that perfect time of year right before spring melts into scorching hot summer, and Madrid is thriving. As Spain's answer to the city that never sleeps (except for when siesta time rolls around), the capital's colorful energy and laid-back vibe make even the most relaxing lazy-day activities seem luxurious and exciting.
Get ready to experience the best of Madrid in June with this itinerary of what to see and do.
Weather in Madrid in June
If a visit to Spain's capital in June is on your horizon, you're in luck. June is one of the best times of year to visit Madrid in every way, including when it comes to the average forecast.
Here's a quick glance at what to expect.
Average highs of 84 degrees Fahrenheit (29 degrees Celsius), and lows of 55 degrees Fahrenheit (13 degrees Celsius).
Plenty of sun (around 12 hours of it per day, to be exact!).
Minimal rainfall—only around 30 mm (about an inch) over the course of the entire month.
And now onto the fun part—the activities and events. Here's what you need to be planning on your trip to Madrid in June.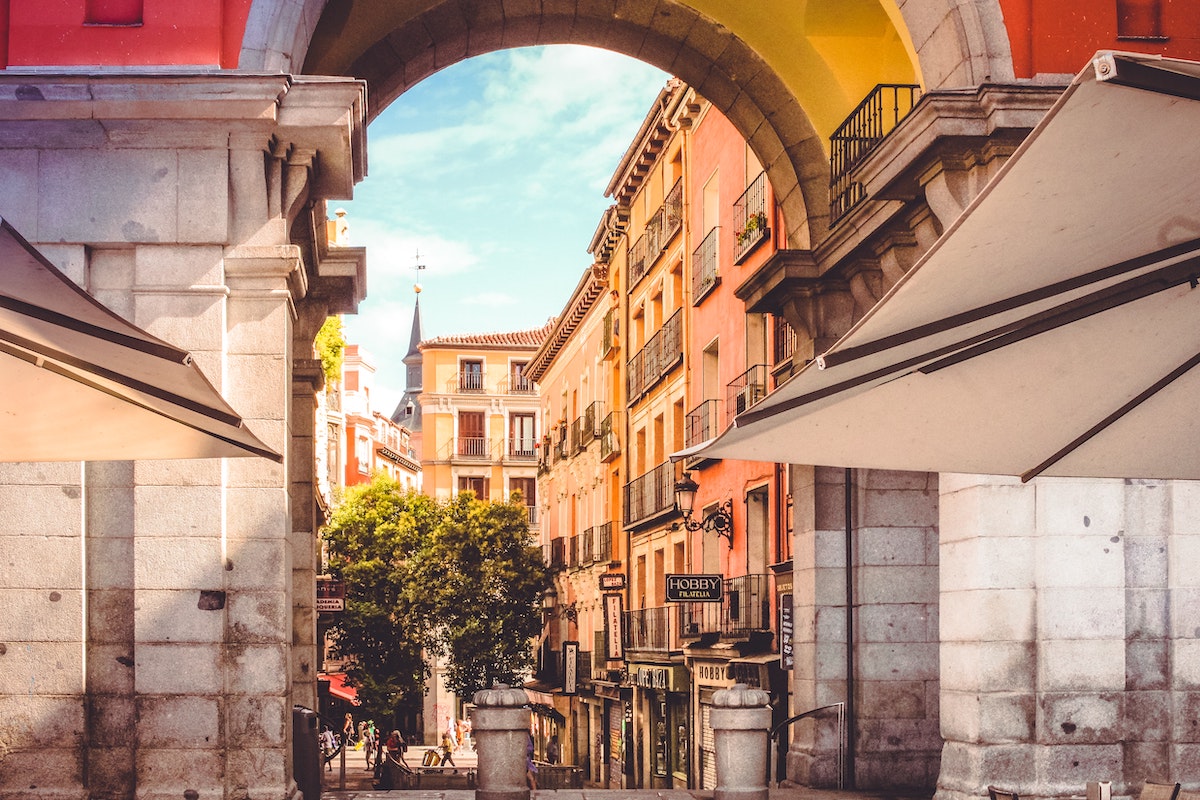 Things to Do in Madrid in June
1. Shop at a farmers' market in Casa de Campo
It's no surprise that we here at Devour Madrid are big fans of Spanish food markets. In fact, we're those people who stop and chat with the vendors at any chance we get. And every month, without fail, you'll find us at the Casa de Campo farmers' market (known as Cámara Agraria), doing just that.
The market takes place on the first non-holiday Saturday of every month and is so much more than just an assortment of fruit and vegetable stalls. There are plenty of those, of course, but you'll also find more goodies than at your average farmers' market. We're talking tasty baked goods, artisanal cheeses, and some of the best craft beers in Madrid.
Make a day of it and take your haul to a shady spot in the park for a post-shopping picnic!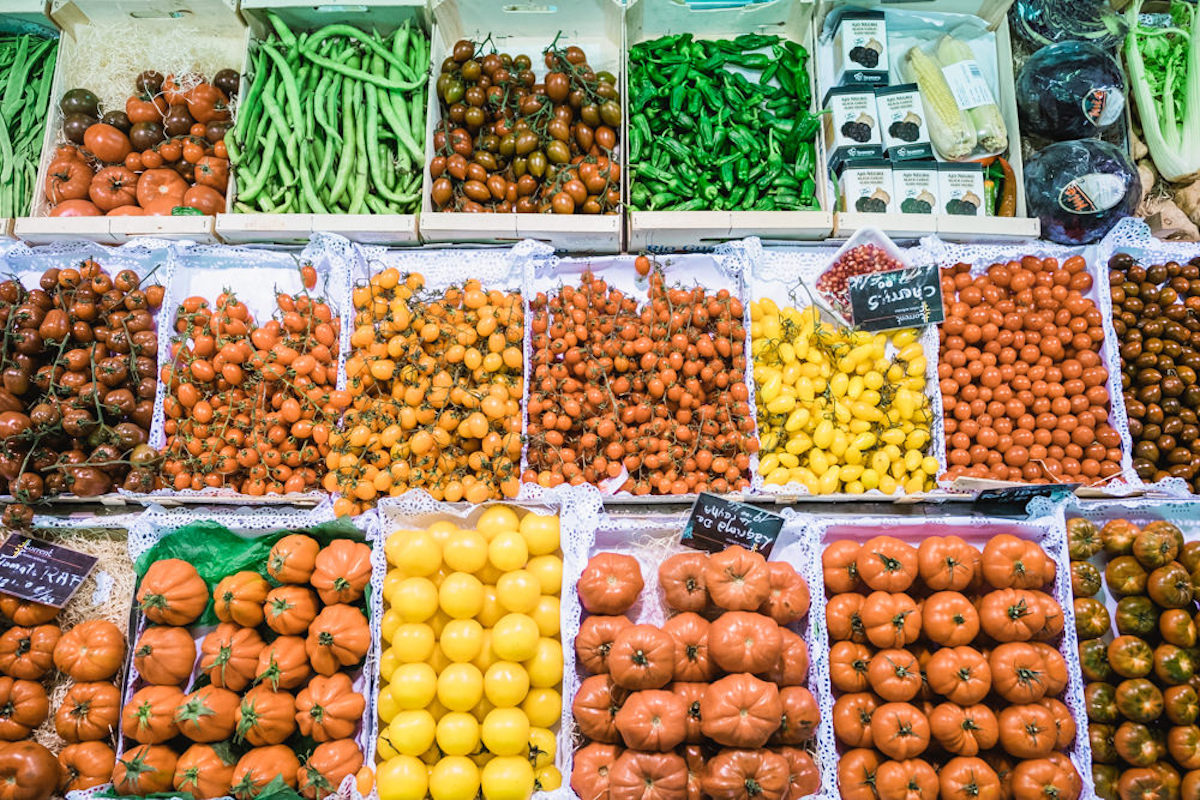 2. Celebrate Noche de San Juan
It seems like there's always a reason to party here in Spain, and the start of summer is no different. St. John's Eve, or la noche de San Juan, follows the summer solstice by a few days and marks one of the biggest celebrations on the calendar in Madrid in June.
Every year, on the night before the feast of St. John, revelers take to the streets of Madrid to celebrate summer with massive parties, bonfires and fireworks. Some of the biggest parties in the city take place in Retiro Park. But no matter where you find yourself that night, you're sure to come across a festive celebration that's sure to last well into the early morning hours.
3. Head to the Beach at Madrid Rio
For decades, aquí no hay playa (there's no beach here) was a common lament among otherwise content madrileños. That all changed in 2011 with the newly minted Madrid Rio park and, along with it, its riverside urban beach.
Located near the Matadero cultural and exhibition center, the "beach" lies along a sunny stretch of the river equipped with sun loungers and fountains. A handful of quaint cafes nearby help give this corner of Madrid a relaxed seaside vibe, despite lying 360 kilometers (225 miles) from the shore.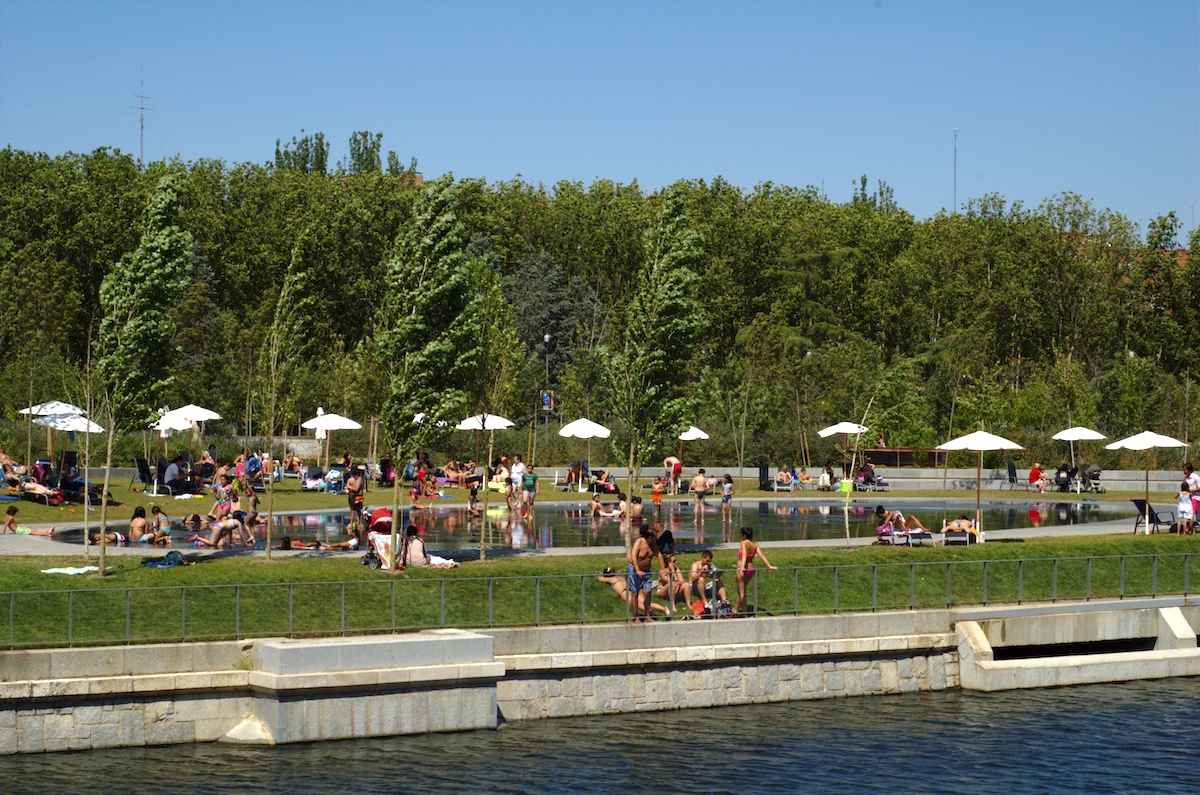 4. Enjoy the Vibes at a Rooftop Pool
Few joys in life can compare to the utter bliss of relaxing poolside while drinking in beautiful views of Madrid (and preferably with an actual drink in hand, too). Luckily, there are plenty of fantastic rooftop pools in Madrid where you can make this sweet summertime fantasy a reality.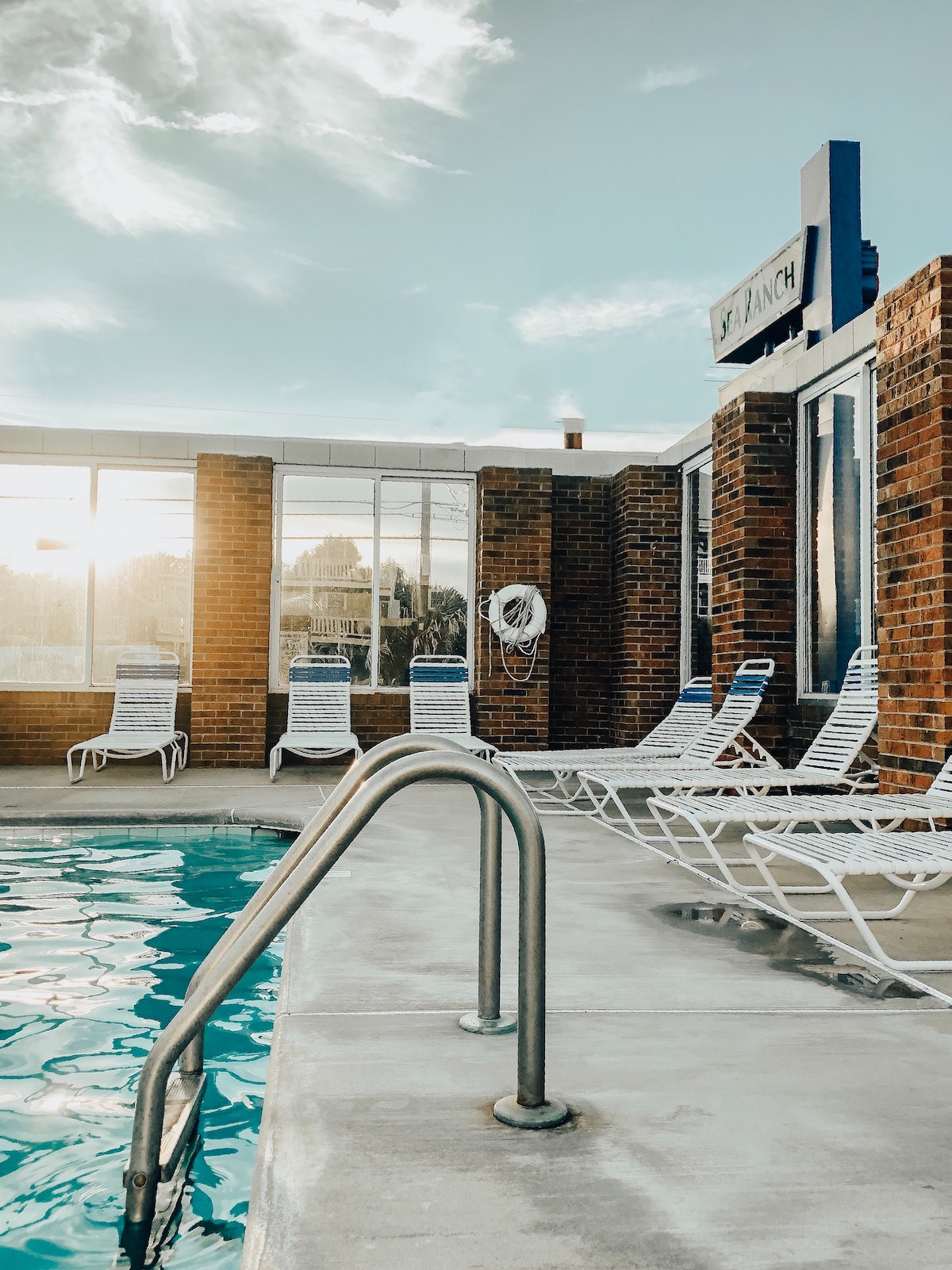 5. Celebrate Pride
Spain's fun-loving, festive, and passionate culture makes it no surprise that Madrid's LGBTQ+ Pride celebration is one of the biggest in Europe. Every year at the end of June, thousands of people gather in Madrid to celebrate love and diversity with concerts, peaceful marches, and a massive parade complete with colorful floats. The festivities often stretch into the first week of July, making it the perfect summer celebration where everyone can feel included.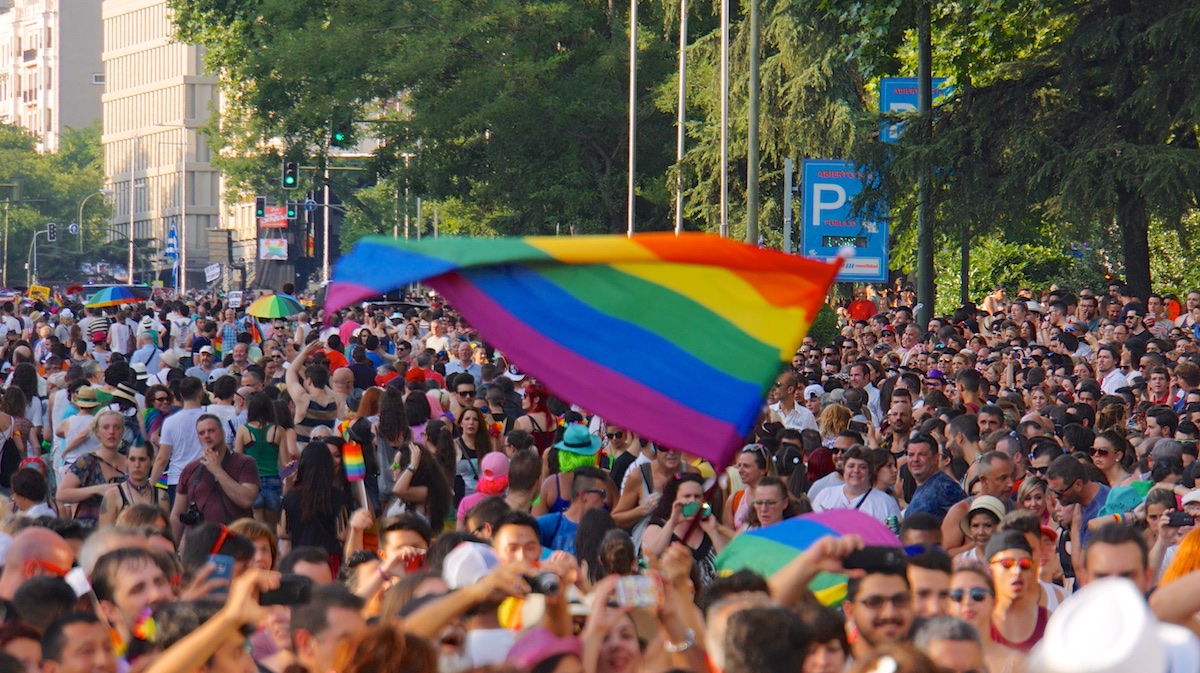 Madrid in June FAQs
What do people wear in Madrid in June?
With the exception of slightly chilly late nights and early mornings in the first week or so of the month, Madrid in June is for the most part warm enough that you won't need a jacket. Wear light, breathable clothes that will keep you comfortable in the summer heat, but avoid flip-flops or beach clothes while walking around the city—save those for the pool or the beach itself!
Is June a good time to go to Spain?
June offers an ideal experience for visitors to Spain. The weather is pleasantly warm, but not as stifling hot as July and August. Keep in mind that this time of year is part of peak season for tourism, so expect some crowds.
Update Notice: This post was originally published on May 26, 2016 and was updated with new text and photos on March 25, 2021.