For a local, it's easy to forget that some of the area's most ubiquitous food items are actually quite special. Some of the foods San Francisco is known for can be traced back to the gold rush era, while others came along sometime after. Immigrant culture influenced some of our best-known dishes, while other food items are gifts from the sea.
For visitors who may be discovering California cuisine for the first time, or are coming back to the table for more, expect to discover unique flavors and fresh ingredients from skilled culinary artisans. Here's our list of the seven must try foods San Francisco is known for.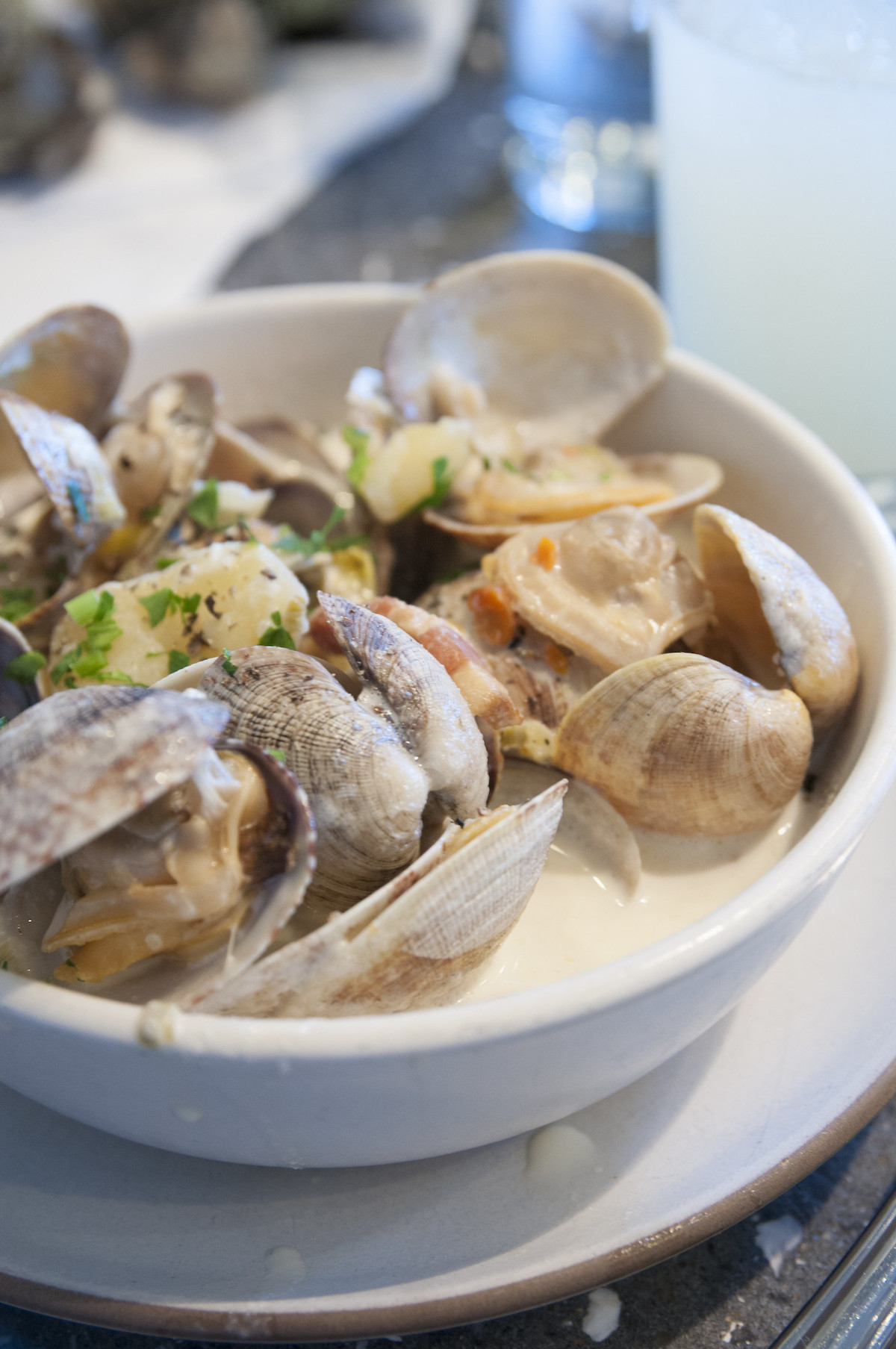 Ghirardelli Chocolate
San Francisco is known for its chocolate, specifically Ghirardelli. In 1893, Domingo Ghirardelli brought his chocolate-making enterprise to the Ghirardelli Square location. Today, the iconic gold-hued "Ghirardelli" sign lights up San Francisco's Fisherman's Wharf waterfront, a beacon for chocolate lovers.
Ghirardelli chocolate is unique due to its intense flavor created by the Broma process discovered by Ghirardelli chocolatiers. On your Ghirardelli visit, see some of the antique chocolate-making equipment used to process the pioneering confections.
Explore The Original Ghirardelli Ice Cream and Chocolate Store and taste all of Ghirardelli's chocolate SQUARES varieties. Bite into the square's chocolate shell and savor a creamy filling like Dark Chocolate and Raspberry, or crunch into solid squares like Peppermint Bark. And don't miss your chance to indulge in an ice cream sundae made with decadent handmade Ghirardelli hot fudge.
San Francisco Sourdough Bread
San Francisco's fog is famous for rolling into the Bay and doing its bit to add a moody atmosphere. But the fog is also responsible for creating the right environment for the unique bacteria Lactobacillus San Francisco to thrive. This magical ingredient in Boudin sourdough is responsible for creating the bread's crunchy golden brown crust and dense spongy, sour insides.
San Francisco is known for Boudin sourdough bread, which has used the same "mother dough" starter born from wild yeast since the gold rush in 1849. Watch bakers behind the scenes working through the different bread-making stages at Boudin's Fisherman's Wharf demonstration and production bakery. Then try some of the best sourdough bread yourself in the form of a clam chowder bread bowl, sandwich, or loaf—it'll be delicious.
Clam Chowder Bread Bowl
Devouring hot clam chowder from inside a round loaf of bread around Fisherman's Wharf and Pier 39 is an authentically San Franciscan way to enjoy a meal. It's what we call, "grabbing a bread bowl." Yes, New England clam chowder is an East Coast thing, but that same chowder ladled inside a hollowed-out sourdough loaf is all San Francisco.
Get your very own soul-warming clam chowder bread bowl at San Francisco waterfront restaurants, or pick one up on the go. Historic Fisherman's Wharf restaurants sell the creamy, chewy clam elixir with dunk-able carved-out bread tops from frenzied sidewalk chowder stands. Now get clamoring to put your bread bowl order in!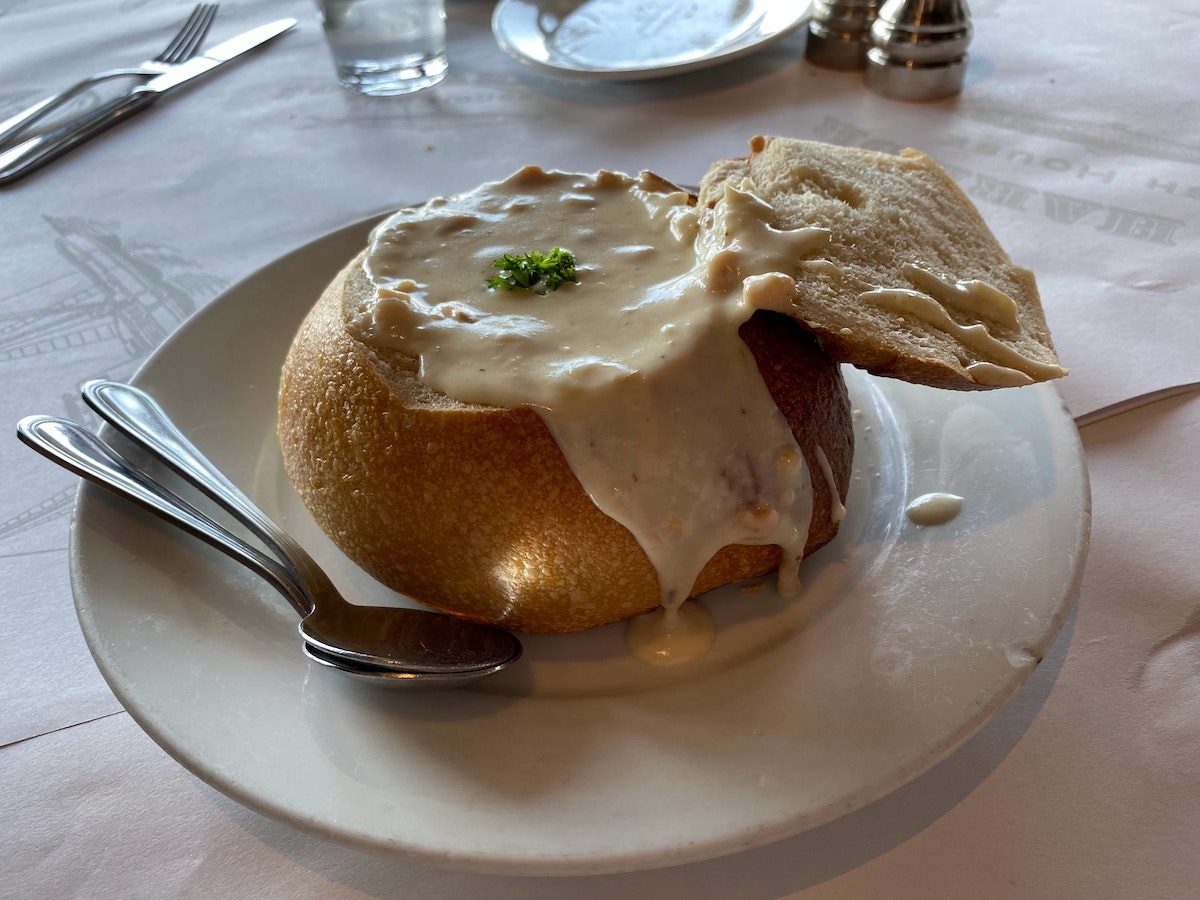 Cioppino
Another fishy food San Francisco is known for is cioppino, a tomato-based seafood stew. Italian immigrant anglers who fished the San Francisco Bay in the mid to late 1800s created the communal stew to use up extra bits of fish and shellfish.
When you order cioppino in San Francisco, primarily available in Fisherman's Wharf and North Beach neighborhoods, you'll find a variety of ingredients in the dish and variations in what's included. Scoma's at Fisherman's Wharf uses Dungeness crab meat, scallops, shrimp, clams, mussels, calamari, and market fish in their cioppino. Here it's served "Lazy Man" style, where all the seafood is shelled for you. But if your order of cioppino comes with shells on, wear the bib your server gives you because it's about to get messy….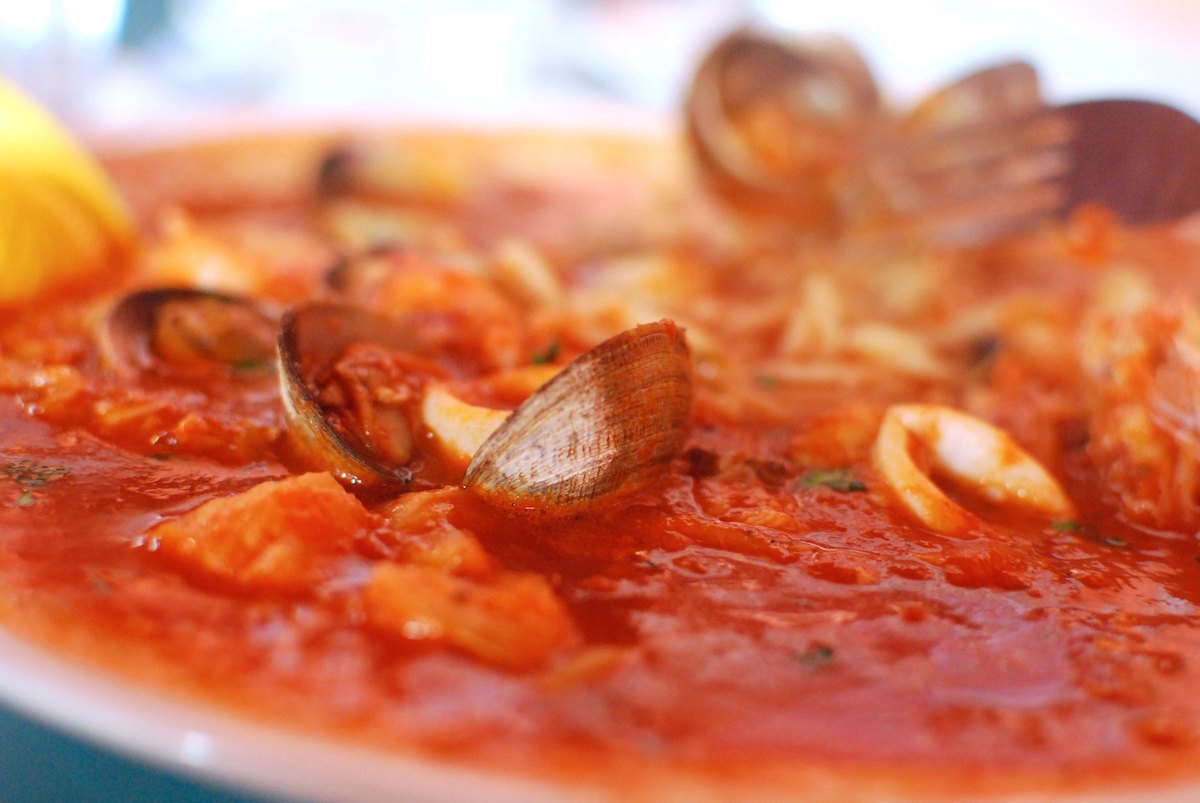 Dungeness Crab
San Francisco's Fisherman's Wharf is known for its delectable Dungeness crab. Local crab boats go out on the Pacific Ocean and haul in just-caught Dungeness crabs during crab season, roughly mid-November through spring. Local restaurants boil the fresh crabs, then sell them whole or break them down to be served as part of a meal.
If you order a full-cooked crab, don't be intimidated by the multi-legged creature staring at you. Restaurant staff can walk you through how to unlock the sweet crab meat inside. First, remove the top crab shell to reveal the "crab body" inside. If there's a yellow substance inside or "crab butter," scoop it out, then break the body in half. Use the slim crab fork to get into the body sections and pull out the meat. Then break each leg and the claws from the body. You'll break the crab at each joint, then crack each section with a crab cracker or a small mallet. Pull out the delicious meat, dunk it in butter, or eat as is.
Pacific Oysters
Soft, slurp-able, and tasty are just a few ways to describe fresh, locally grown Pacific oysters. Tomales Bay, just north of San Francisco where Pacific oysters are harvested year-round, keeps the City's oyster bars stocked with fresh shellfish.
Feed your curiosity and take a seat at the oyster bar. You'll get a communal experience chatting with other guests and learning about different oyster varieties and preparation methods from the seafood experts behind the counter. Whether ordering raw or cooked oysters, you'll get the best oysters available at purveyors like Hog Island Oyster Co. at the Ferry Building or Anchor Oyster Bar (579 Castro Street).
If you're in the mood for a savory, adventurous San Francisco drink sensation, throwback an oyster shooter. It's a cocktail concoction combining a raw oyster with a variety of ingredients, including Bloody Mary Mix, lime juice, hot sauce, horseradish, and a vodka shot.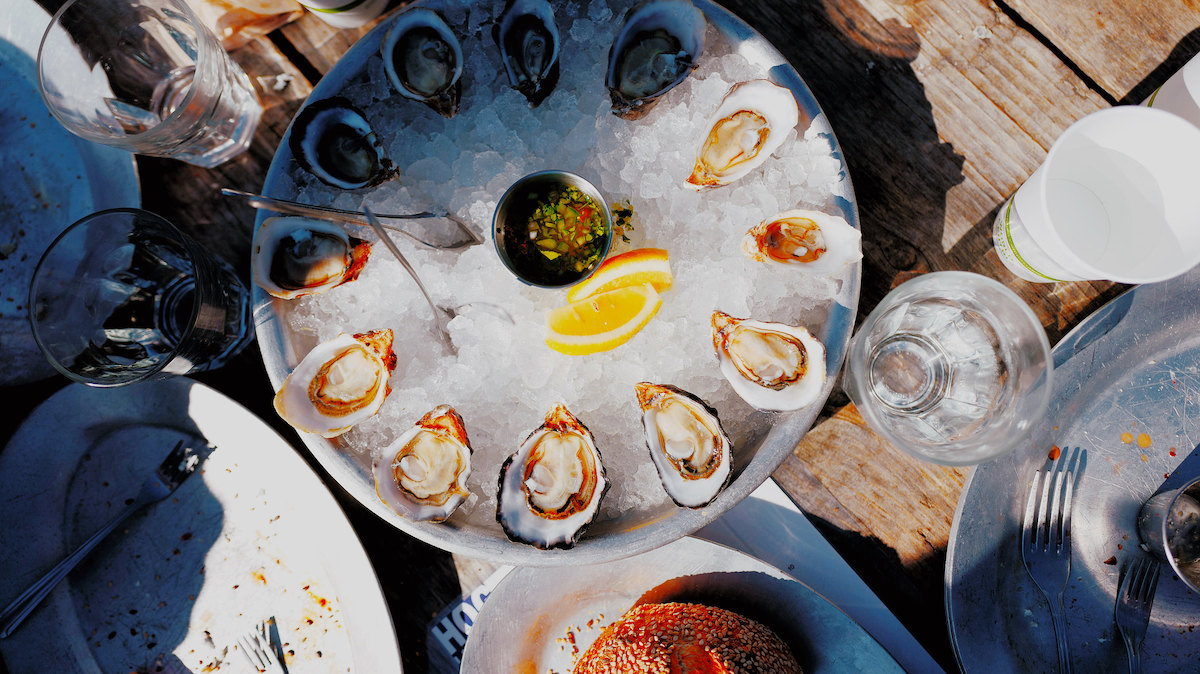 Mission-Style Burrito
Grab a Mission-style burrito for lunch, and you'll probably still be nibbling on it at dinner. The oversized, two-meal burritos are definitely a food San Francisco is known for.
Developed in the Mission District, the Mission-style burrito became popular in the 1970s and still thrives today. Both La Cumbre and El Faro claim they were the first to create the on-the-go dish. Most San Francisco taquerias, small restaurants or food trucks serving authentic Mexican dishes like tacos and enchiladas, wrap these monster burritos.
There are tons of ways to customize the Mission-style burrito to your liking. Have a warm flour tortilla filled with your choice of finely chopped, grilled meat filling like steak, chicken, or shrimp. Then pick pinto or black beans, and salsa's heat intensity from mild to caliente (hot). Top that off with melted cheese, sour cream, and guacamole. The burrito will be sealed by folding, then wrapping it in aluminum foil to keep the contents together—and then you'll have a Mission-style burrito.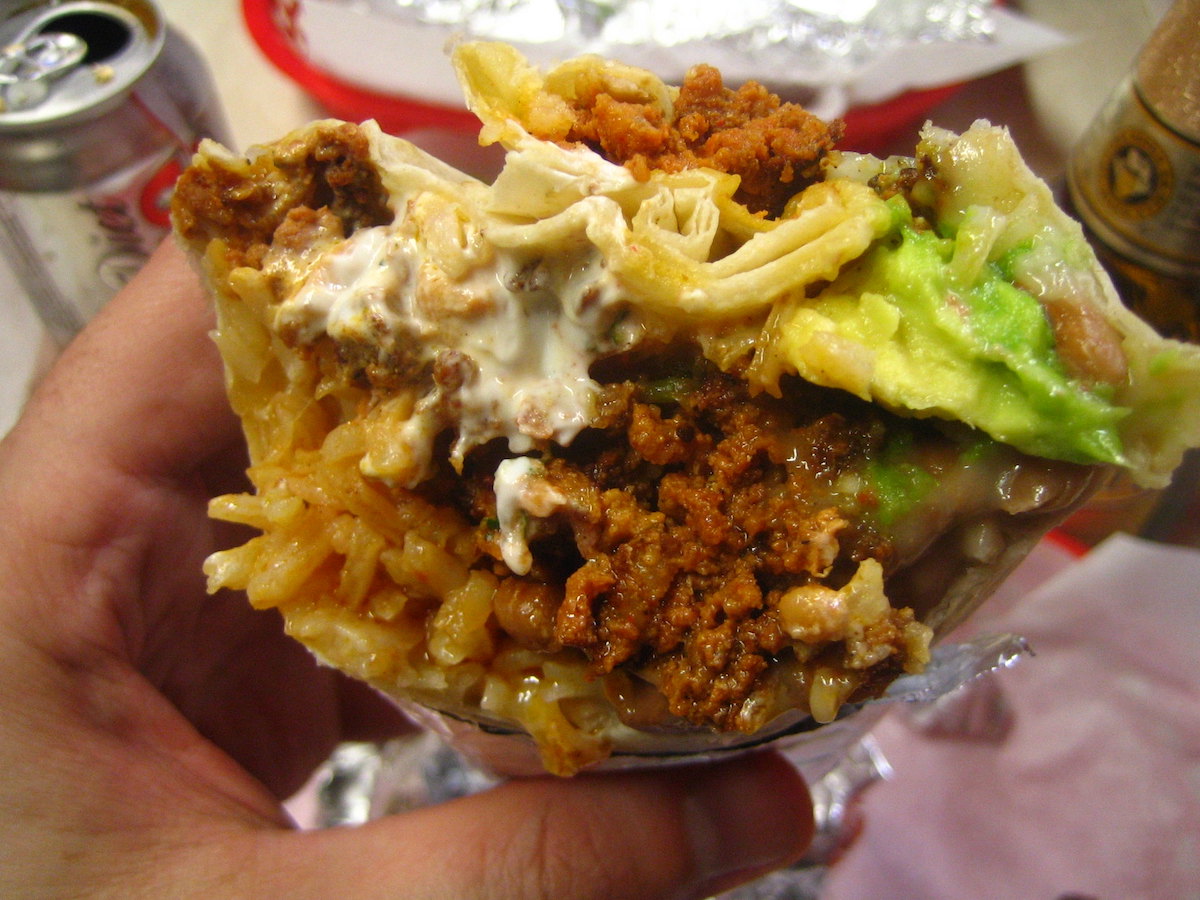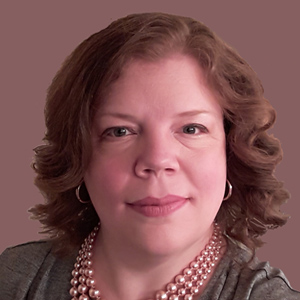 Eva Barrows is a San Francisco Peninsula freelance writer and book editor. She writes for regional magazines PUNCH (The Spirit of the Peninsula) and Edible Silicon Valley and contributes to the Kampgrounds of America (KOA) blog. She visits San Francisco and its restaurants on weekends when she needs an adventure. Read more of her travel and food writing at www.evabarrows.com.