There's no consensus on the origin of the hamburger. Up until recently, it was mostly linked to the cuisine of the United States (though, even that's hard to define). In the last decade and a half, however, the burger has gone international. Now from Saigon to Santiago, Prague to Perth, and Johannesburg to Jerusalem you can bite into a tasty burger. 
But like it or not, veggie burgers have also ascended and are here to stay. Technological advances in food production means that these burgers—whether they mimic the taste of meat or something else—are actually quite great now.
And while vegetarian and vegan burgers by no means fall under the category of traditional foods in London, they're certainly worth trying (just like other international foods in London we love).
Read along for our list of eight of the best vegetarian and vegan burgers in London.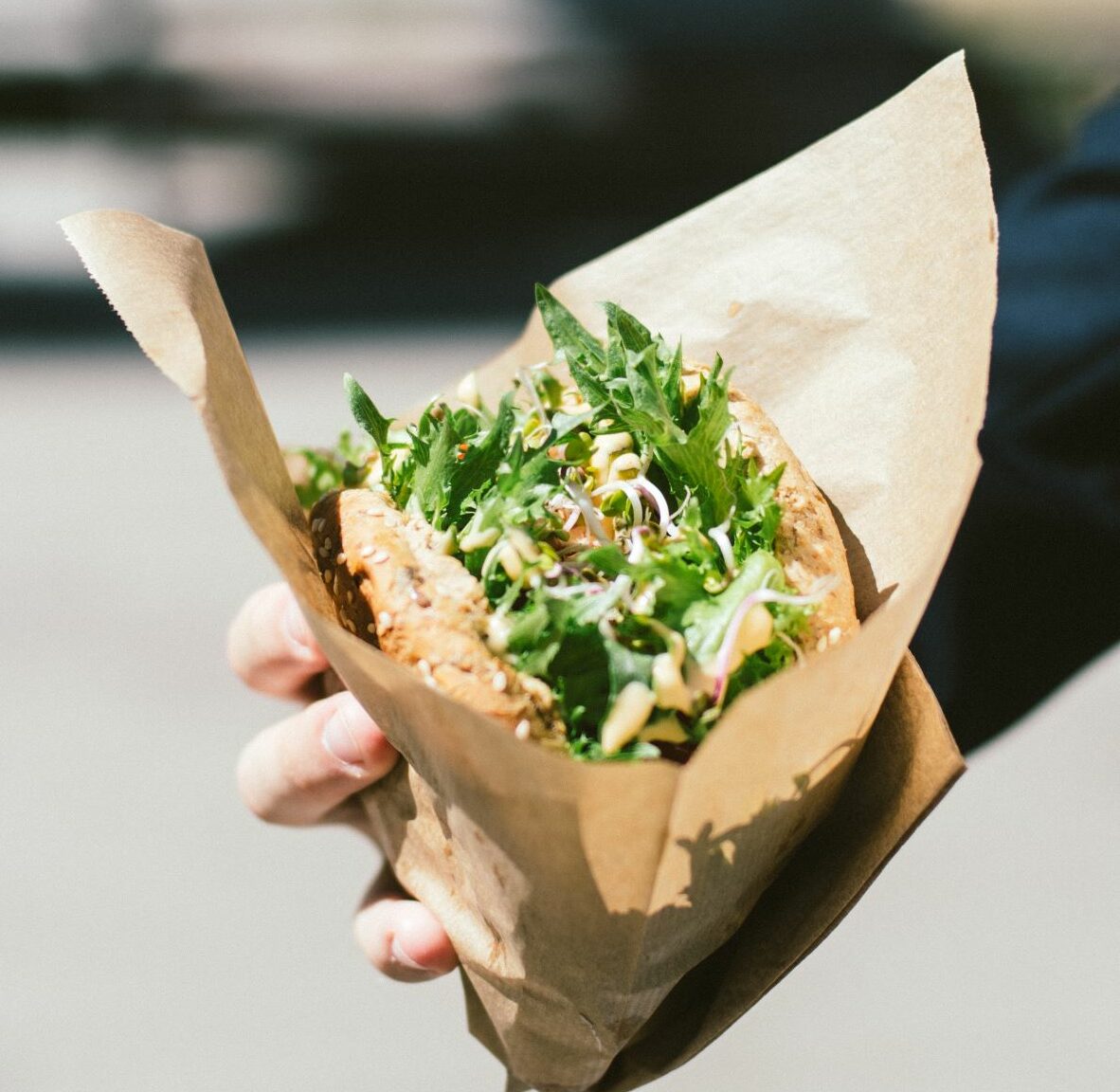 Haché Burger
With a small handful of locations around London, Haché Burger is attempting to add a liberal dose of French culinary flair to their plant-based burgers. It's a guilt-free restaurant that is also a guilty pleasure. The Symple La Fumé burger is a plant-based patty topped with faux cheddar cheese, fake smokey bacon, mustard, and "mayo," and is served under a smoke-filled dome. Rev up your Insta by capturing the La Fumé in all its smoke-filled glory.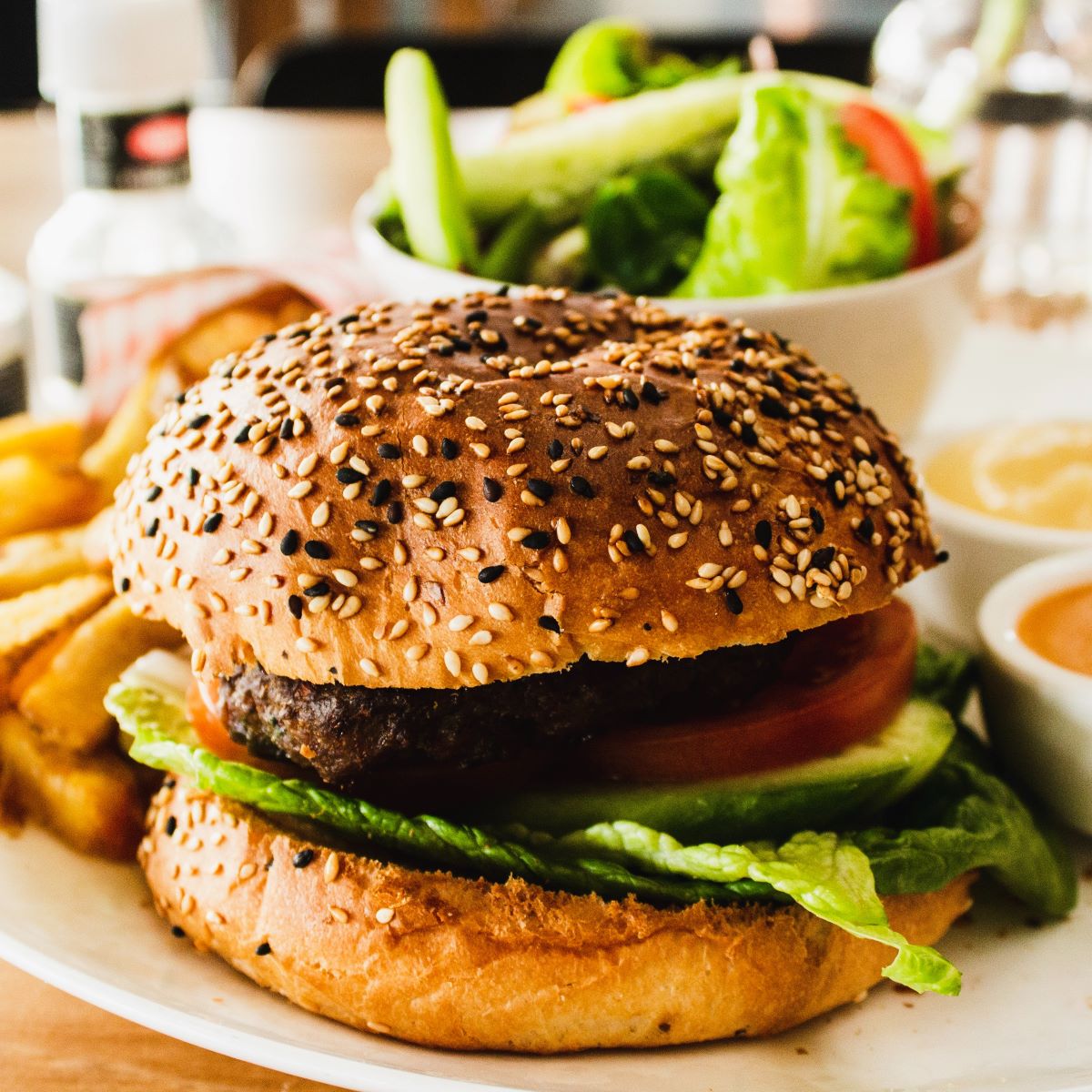 Halo Burger
Using Beyond Meat for their patties, Halo Burger makes some very angelic vegan burgers in London. Break one of the seven deadly sins and go for the gluttonous Triple Halo Burger—that's three Beyond patties stacked high with vegan cheese, tomatoes and pickles. Equally decadent is the smoky Carolina barbecue burger, topped with fake bacon (facon, if you will), vegan smoked gouda-style cheese, crispy onions, and Carolina-style barbecue sauce. Y'all are gonna love it!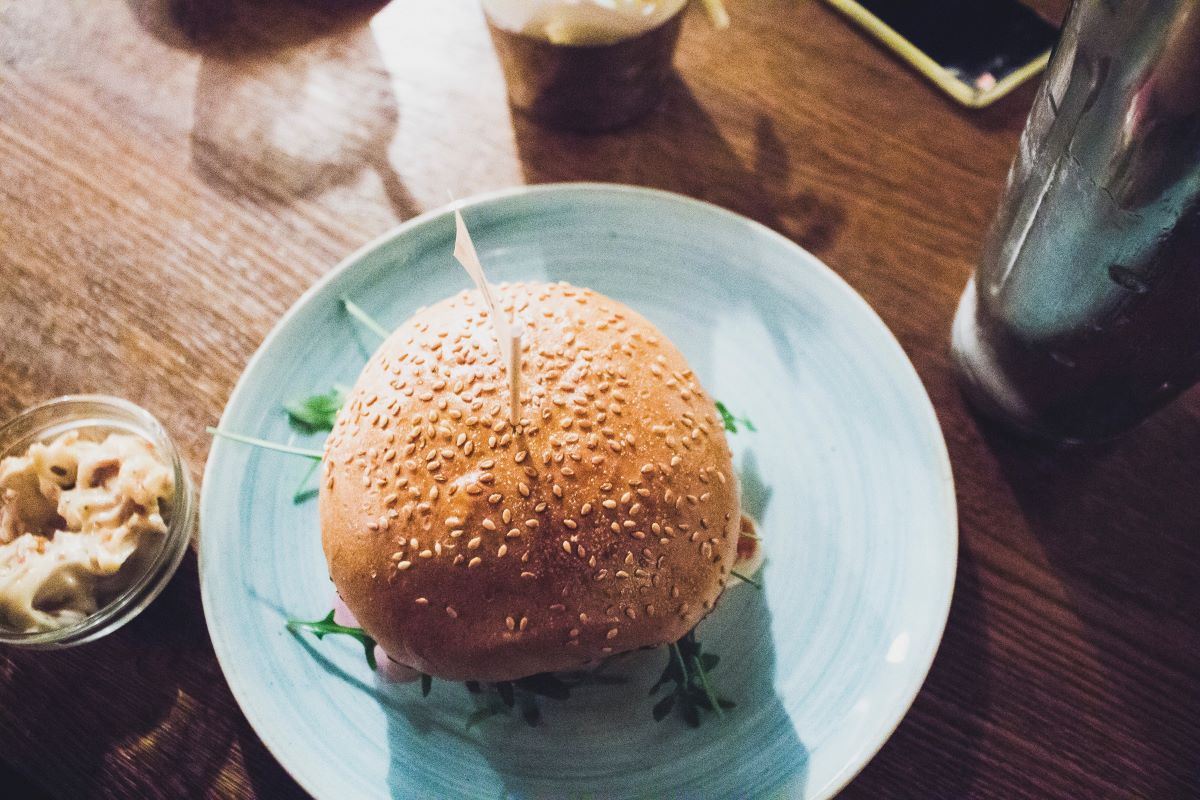 Honest Burger
There are 46 locations of Honest Burger scattered around London, making it a certified chain. Don't let that put you off, though. They have some of the tastiest vegan burgers in London, despite not being a mom and pop shop.
For starters, you can get your veggie burger in the form of a Southern-fried crispy fritter. Or you can get a classic veggie burger: a Beyond meat pattie, topped with Applewood vegan cheese, chipotle-spiked vegan mayo, mustard, pickles, and lettuce. Finally, you can take it all a step further by biting into a vegan teriyaki burger.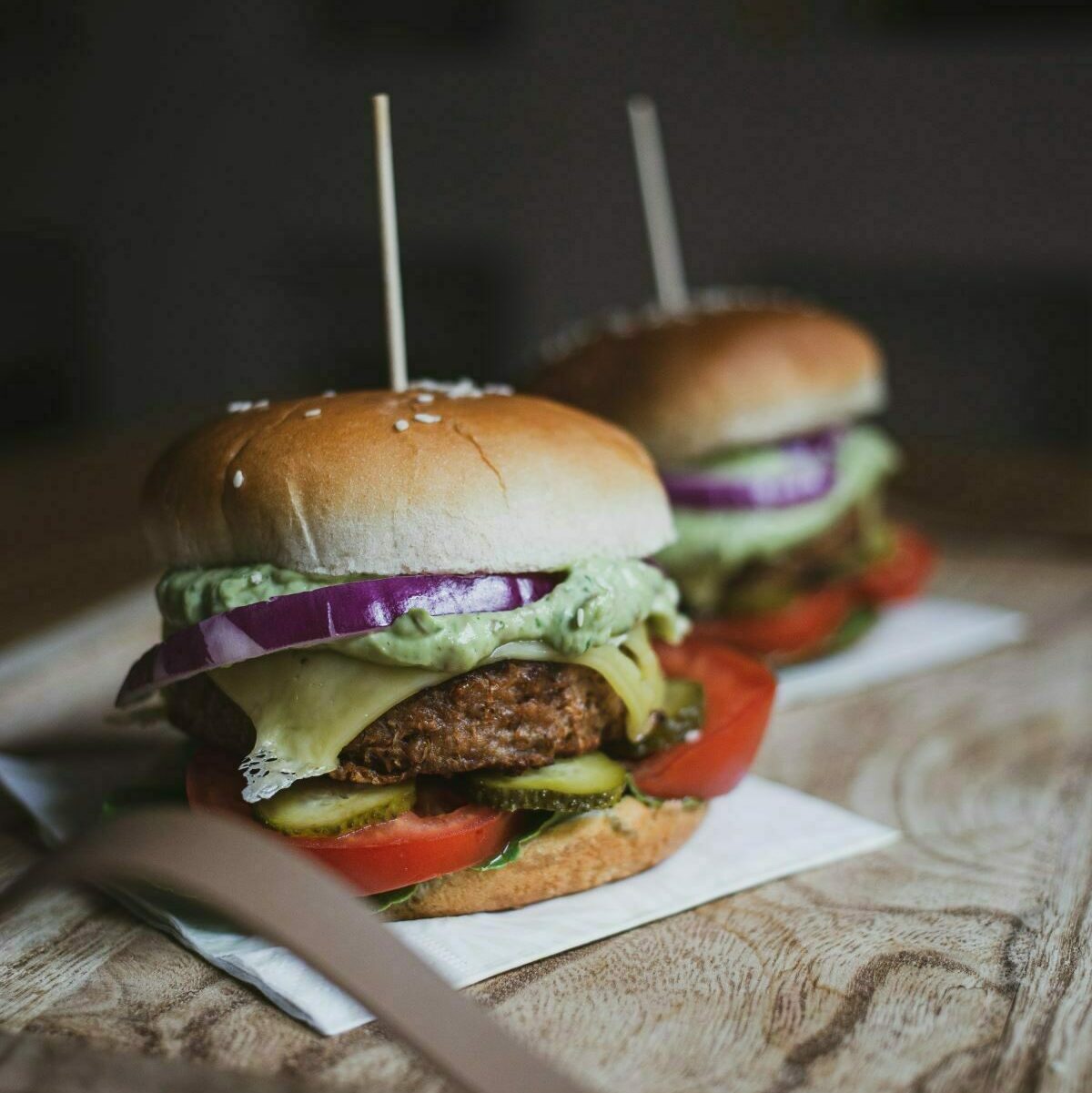 Joe & Co. Burgers
Located in Fulham, Joe & Co. Burgers have been flipping patties since 2017, much to the delight of London's burgerati. Joe offers several types of burgers, including one with Flamin' Hot Cheetos sprinkled on it. But for the non-meat eaters out there, Joe's makes six different varieties of faux-meat burgers. The best is the Beyond Meat burger "Boosted," which is a vegan patty topped with non-meat "bacon" bits and mushrooms between a pretzel bun.
Without a doubt, Joe & Co. Burgers has some of the most creative offerings for vegetarian and vegan burgers in London.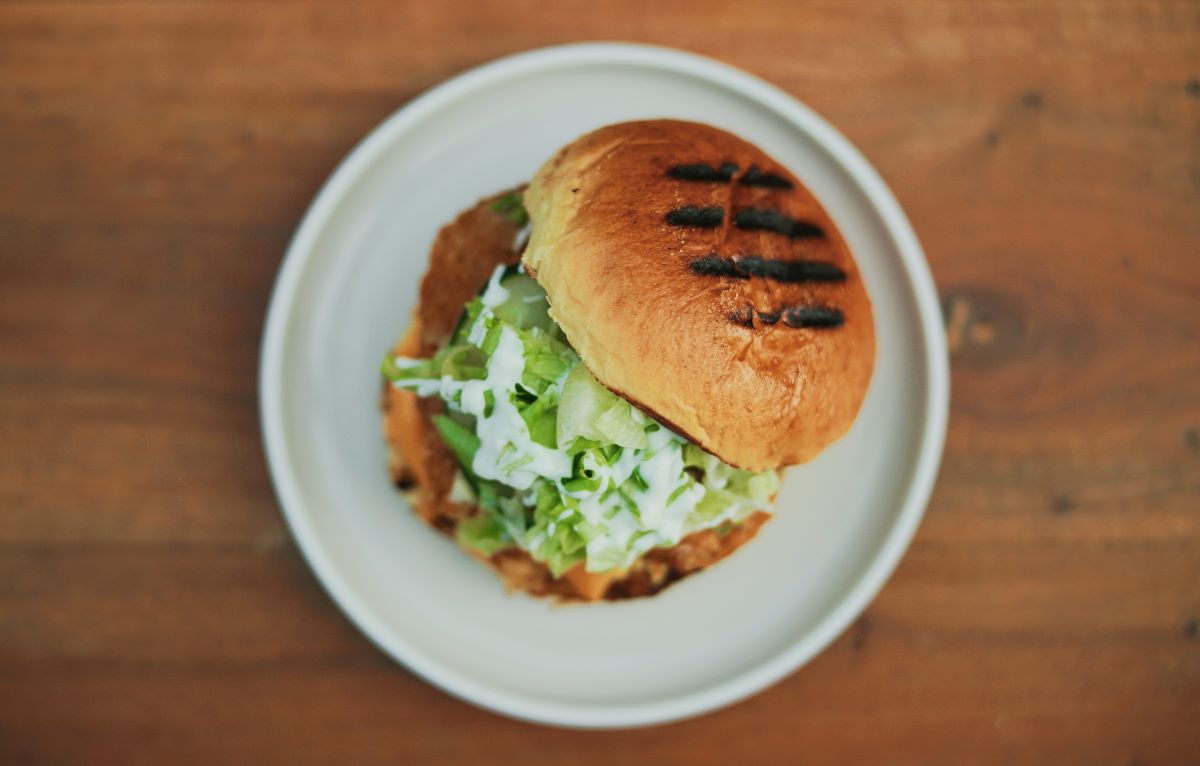 Maxwell's
Since 1972, Maxwell's has been pushing above-average burgers on Londoners in Covent Garden. This American-style diner only has one vegan burger on offer but it's a good one. The thick patty is topped with onions (both caramelized and of the crispy fried variety), a tomato slice, and vegan cheese. So simple, but so good!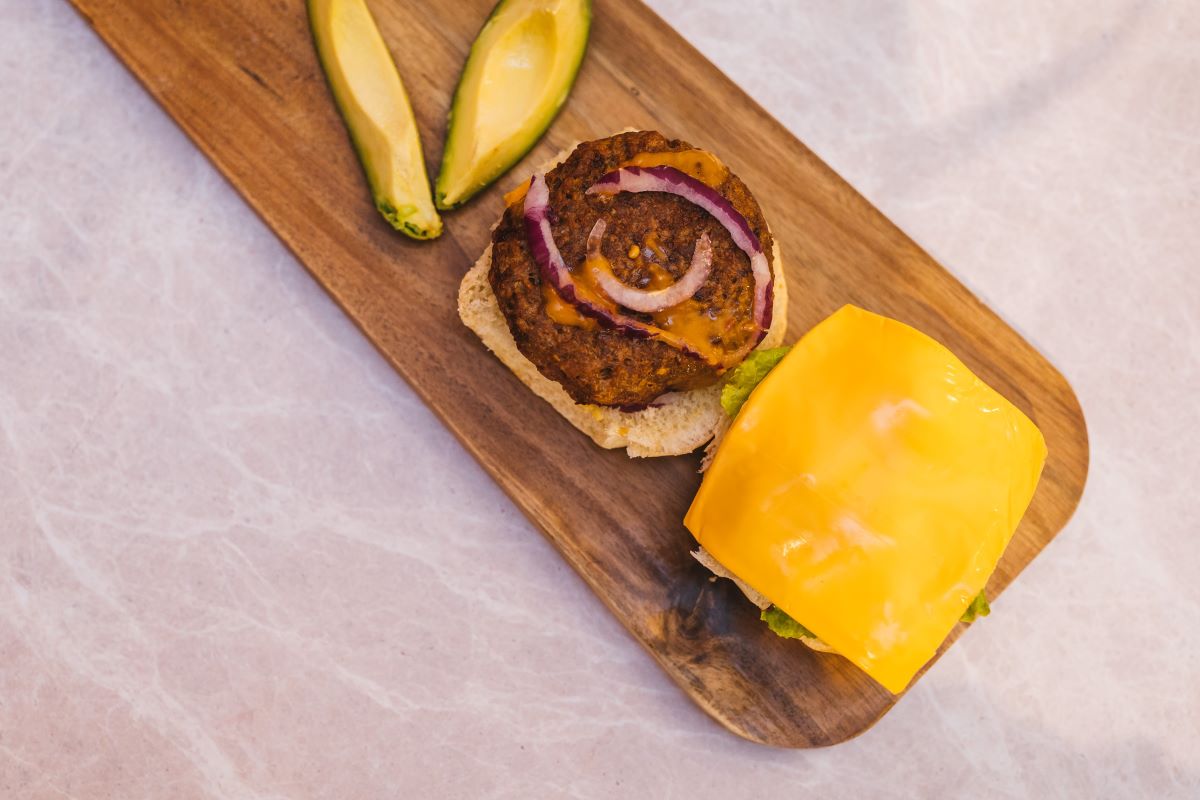 Mercy Burger
Located in Boxpark in Shoreditch, Mercy Burger asks the question, "Why can't a vegan burger be as naughty and flavorful as a regular burger?" And then it answers its own question by serving up some of the best, most flavorful—and yes, naughty—plant-based burgers in London. There are six meat-free, guilt-free burgers to choose from, but our favorite is the Smokey BBQ, two smashed patties topped with smoky barbecue sauce, crispy onions, pickles, and vegan cheese. Have mercy!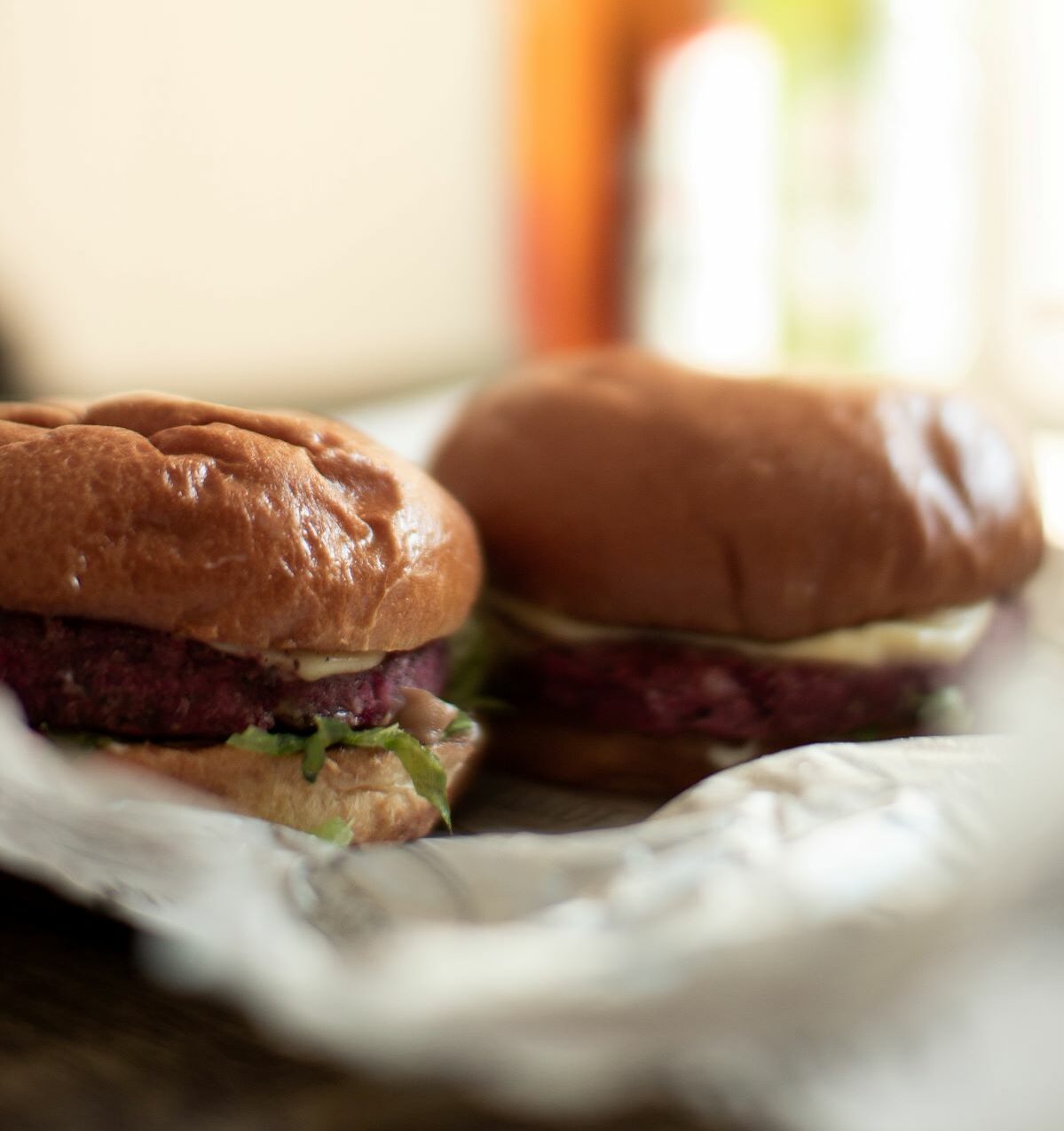 Neat Burger
It's not a meat burger, it's a Neat Burger. With locations sprinkled around the city, you don't have to go far to get your vegetarian or vegan burger fix in London. Neat Burger's signature, eponymous burger is excellent. Between two soft, non-intrusive buns are two patties made with beetroot, carrot, lemon, turmeric, rapeseeds, sunflower seeds, peas, corn, rice, quinoa, chickpeas, and potatoes (yes, a marathon of ingredients). In between those patties are tomato, grilled onion, and lettuce.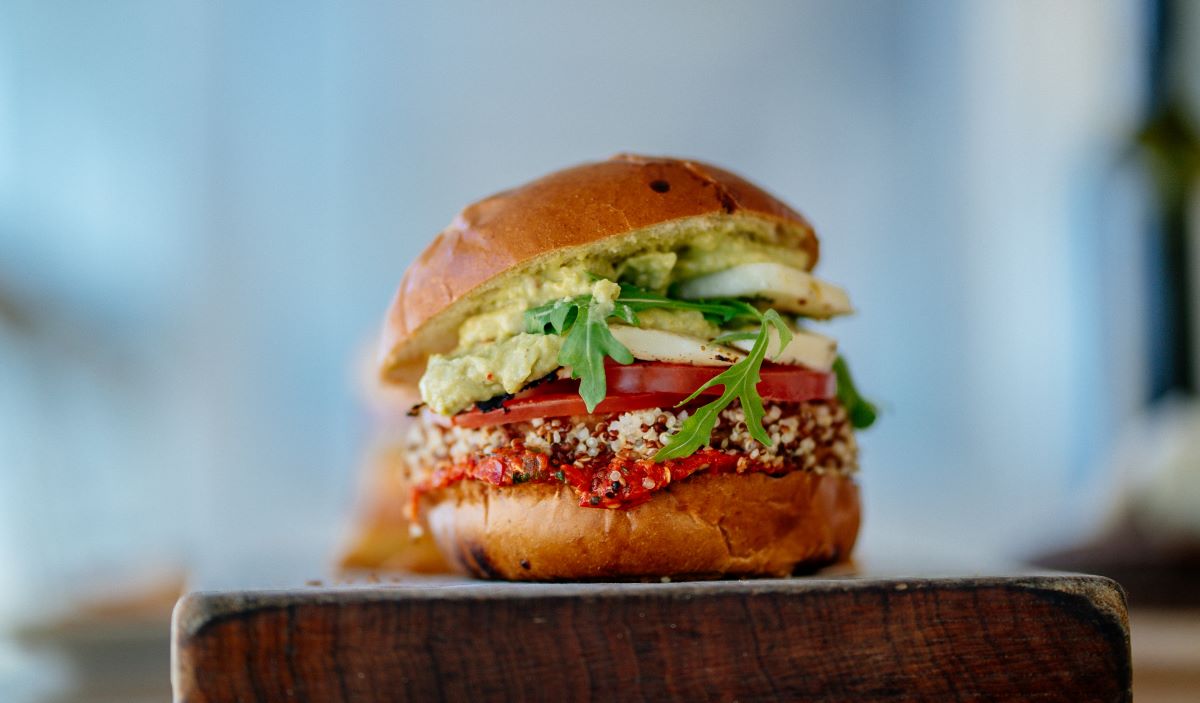 Temple of Seitan
This vegan chicken burger spot wins the award for potentially the best named vegan restaurant on the planet. Temple of Seitan has two locations, one in Hackney and one in Camden. If you have a hankering for a plant-based "chicken" burger, this is the place for you—especially if you need a fix for a Nashville hot chicken burger but aren't planning on buying a round-trip ticket to Tennessee anytime soon. The spicy and crispy faux chicken patty is topped with pickles, fake mayo, and lettuce. As some would say, "Hail seitan!"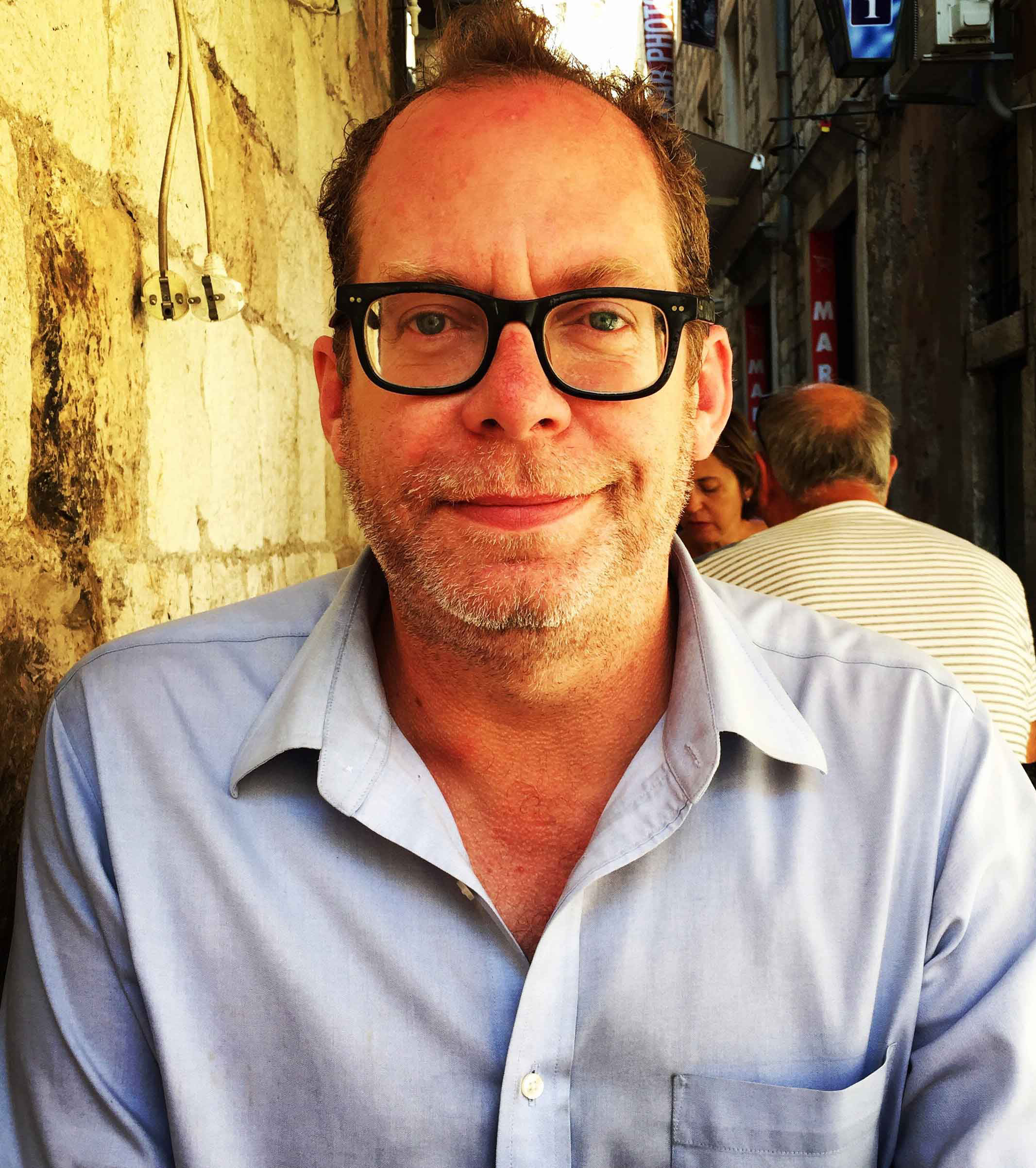 David Farley is a West Village-based food and travel writer whose work appears regularly in the New York Times, National Geographic, BBC, and Food & Wine, among other publications. He's the author of three books, including "An Irreverent Curiosity: In Search of the Church's Strangest Relic in Italy's Oddest Town," which was made into a documentary by the National Geographic Channel. You can find Farley's online homes here and here.