Just north of the city center, Chamberí is a residential refuge and home to some of Madrid's best tapas bars.
When locals want to live in the city, but not "in the city," many choose Chamberí. It's the shortest distance you can travel from the center to get a taste of how locals are living and what they're eating.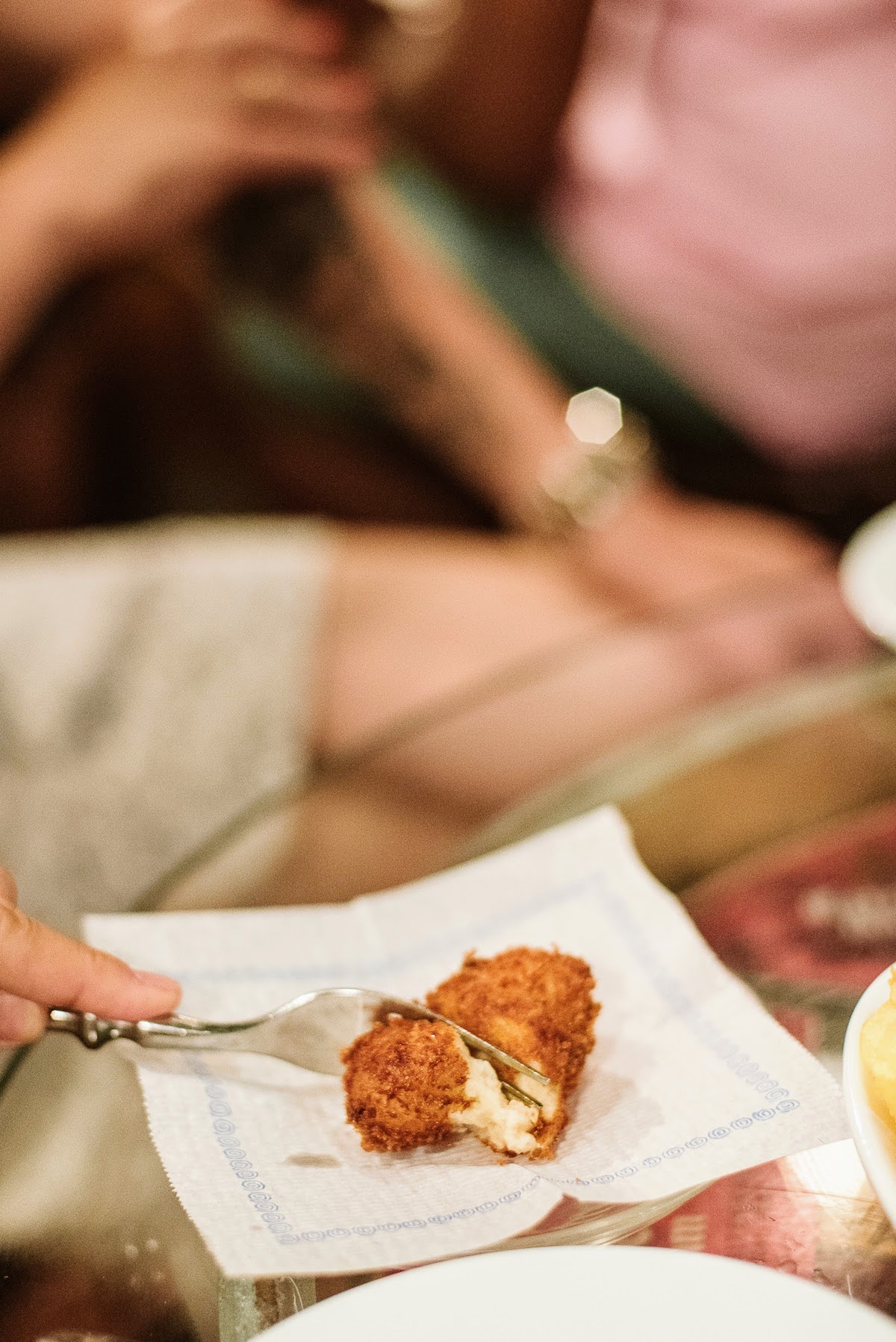 Chamberí incorporates six smaller barrios: Ríos Rosas, Vallehermoso, Trafalgar, Arapiles, Gaztambide, and Almagro. And, while each has its own flair, together they form a district that is highly authentic, architecturally rich and family-friendly.
Lush urban paradises, such as Plaza Olavide, entice locals to enjoy an aperitif after work. Streets like Calle de Ponzano are a culinary yellow brick road (and this one even has its own hashtag: #ponzaning).
Ready to eat? Here's a list of our top picks for restaurants and tapas in Chamberí.
1. Fide
Despite being totally landlocked, Madrid is home to the second-largest seafood market in the world (after Tokyo). And institutions like Fide prove why this city is where you should be eating fish!
Locals regularly flood this tapas bar for its fresh seafood and perfectly-poured cañas (small draft beers). It's a no-frills haven where the freshest anchovies, clams, barnacles, octopus, mussels, crabs and oysters are offered up on humble stainless-steel platters.
We love it here because the food speaks for itself, and the decor hasn't been updated since the 70s. And it seems like the prices haven't either!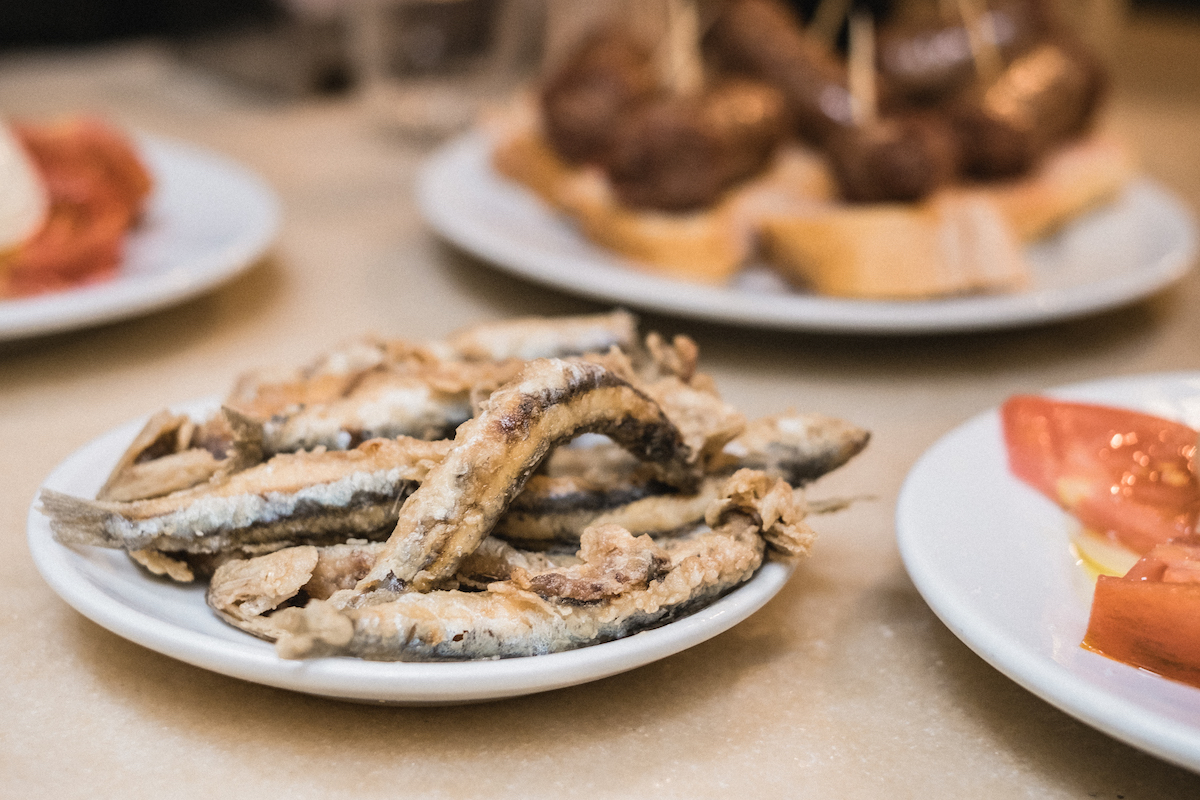 2. Sala de Despiece
Translating to "cutting room," Sala de Despiece is tiny, daring and ultra-modern. It has become nothing short of a phenomenon for tapas in Chamberí, serving gourmet twists on classic Spanish dishes.
This place does modern the right way: Locals get a kick out of dining on high stools, inside what feels like an industrial laboratory. The presentation is innovative and wacky, but ultimately the ingredients are seasonal and the menu reflects Madrid's classic nose-to-tail eating philosophy.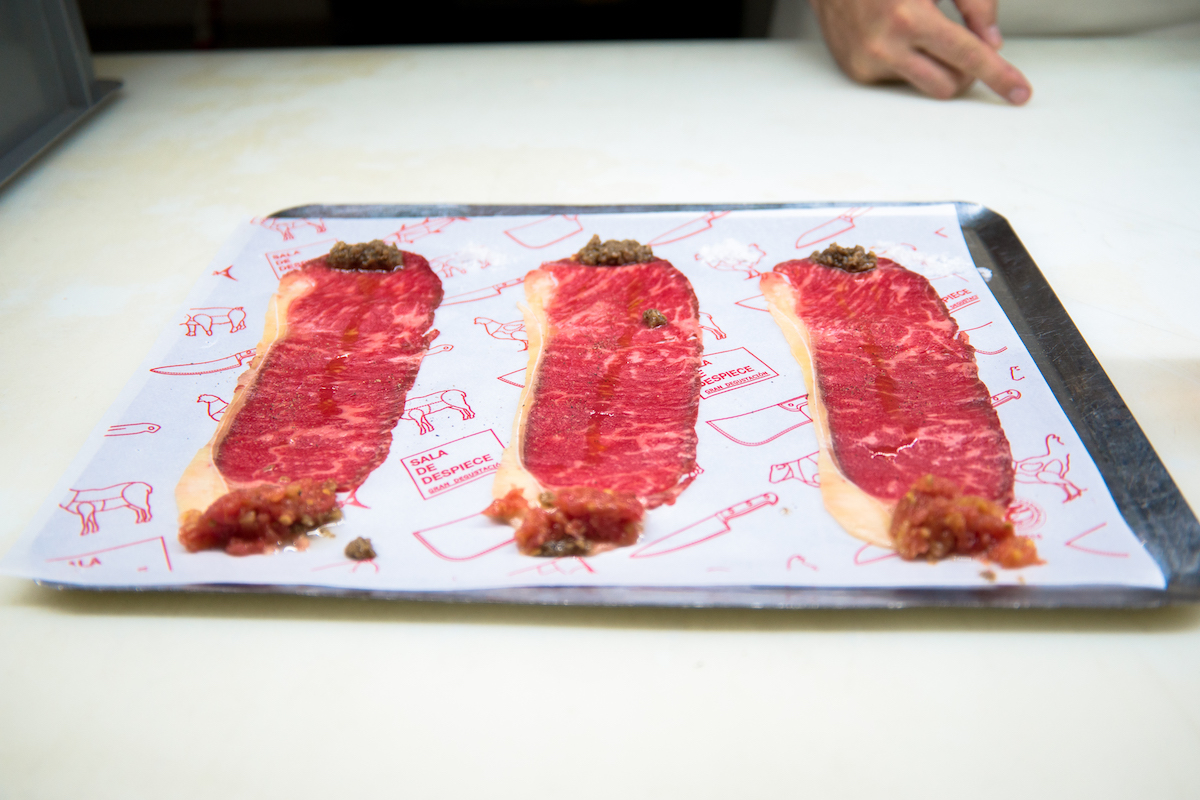 3. Mercado Vallehermoso
While not an individual restaurant per se, grabbing a tapa at Chamberí's municipal markets is one of the best ways to take in the local culture. 
Chamberí residents not only do their grocery shopping at Mercado Vallehermoso, but stop along the way to have a drink, a nibble, and socialize. The incorporation of tapas bars and cafes into these traditional shopping spaces has allowed Madrid's markets to stay relevant in the age of supermarkets and chain grocery stores.
At market cafes, bars, and restaurants, dishes come to life from fresh ingredients collected under the same roof. And for this reason, you'll find locals embracing innovative and international dishes. Food stalls, such as Kitchen 154, cater well to a growing demand for Asian flavors.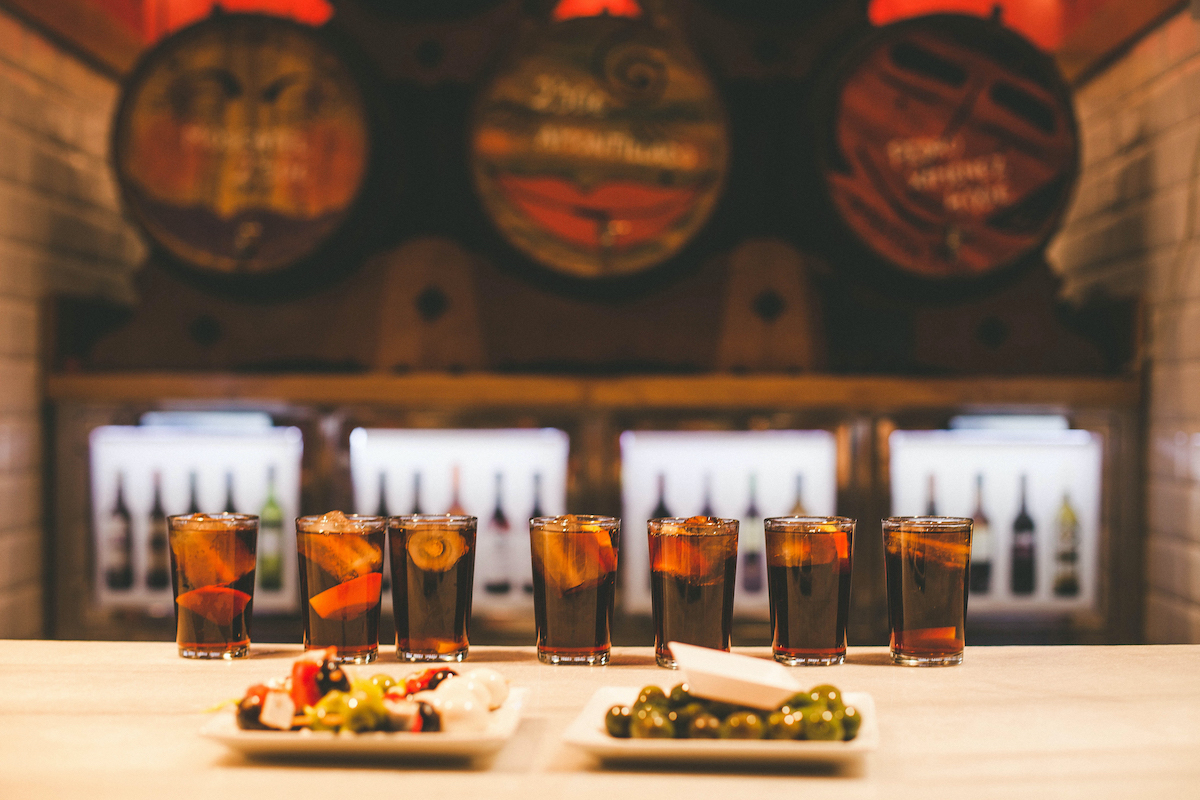 4. El Doble
If you're on the hunt for the quintessential madrileño tapas bar, this one's for you. El Doble has all the classics: boquerones en vinagre (fresh anchovies cured in salt and vinegar) with potato chips and olives, plates of cured meats, grilled prawns, sardines on toast, marinated octopus salad, and much more.
It's always packed here, so you'll have to work hard to claim your real estate at the stainless steel bar top. But embrace the struggle with drink in hand and let it work up your appetite!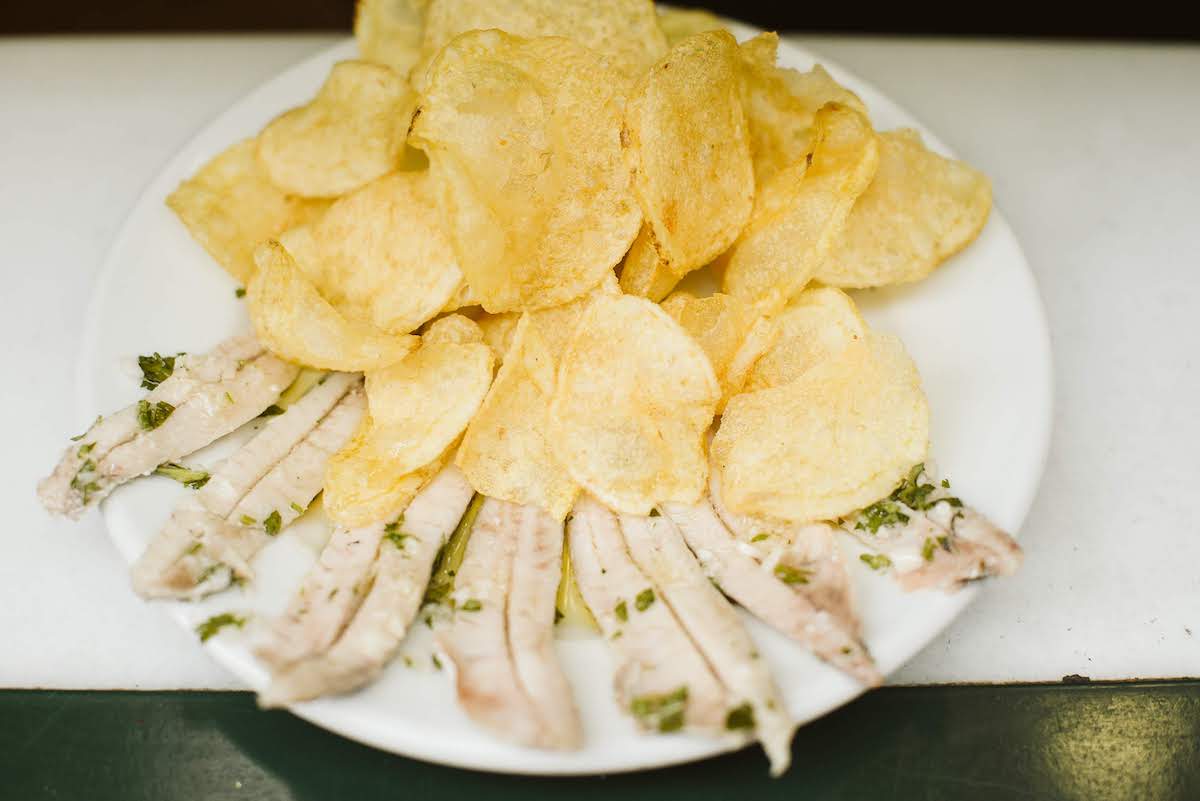 5. Taberna la Mina
Taberna la Mina has undergone a bit of a face lift since opening in 1949, but still serves all the classics.
Icy vermouth on tap pairs perfectly with clams, mussels, artichokes and pinchos morunos (pork skewers marinated in a flavorsome spice blend). Occasionally, they offer up specialty items like fresh barnacles and cecina (salt cured beef) on toast. They also have a lovely terrace outside, where you can enjoy the low-key bustle of Chamberí.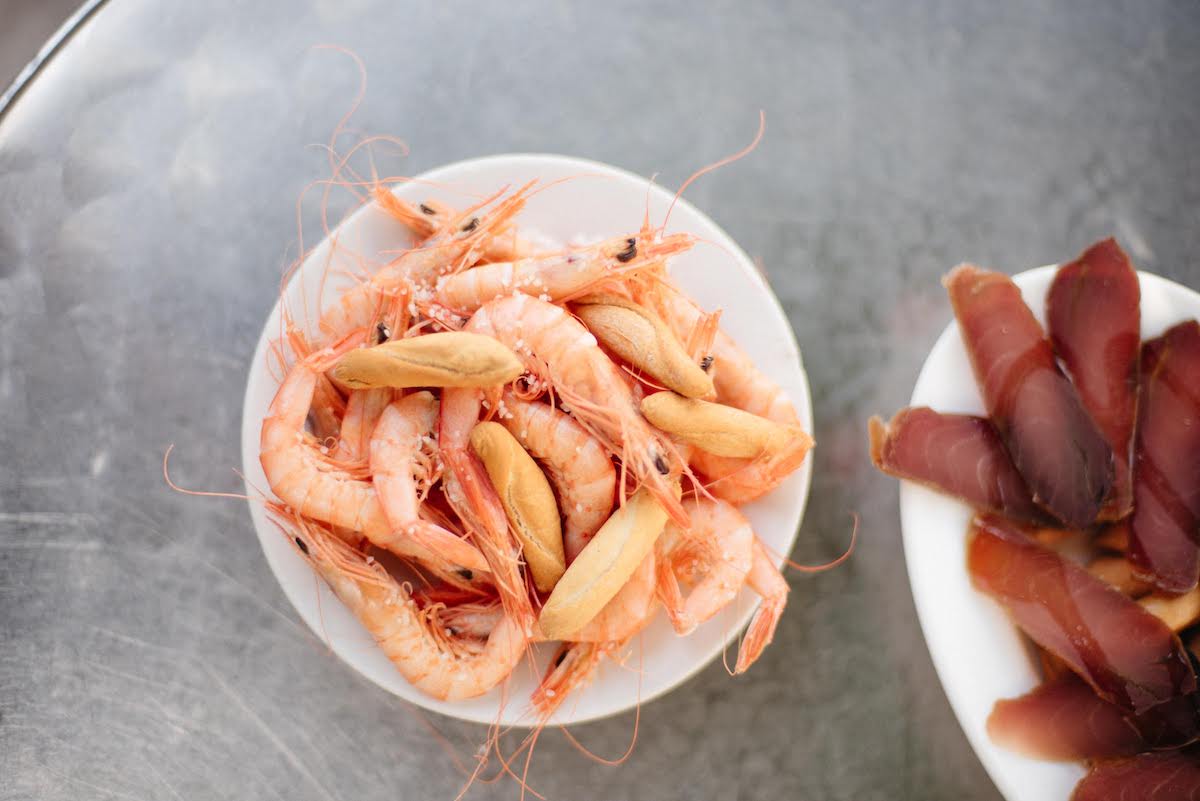 6. Bar Sierra
Loved by students, Bar Sierra offers a heaping plate of bravioli (fried potatoes with both spicy red bravas sauce and garlic aioli) for the price of a beer. How can so much food be served for free? It's a mystery that continues to impress locals.
It's not gourmet, by any means, but the bar is always packed for a reason: they've perfected the art of cheap, greasy, and delicious tapas. Little empanadas, beef sliders, lacón on toast (Galician-style pork shoulder), and croquettes are served abundantly—and all for just pennies.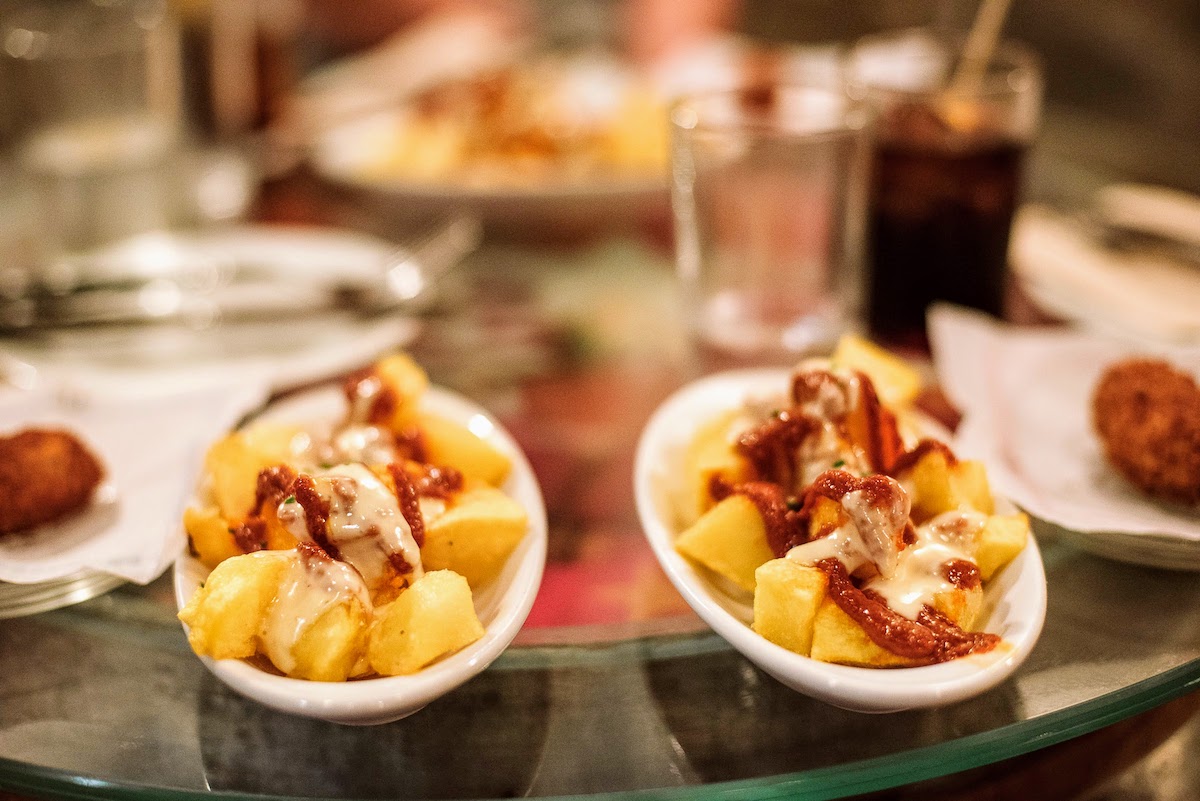 7. Gandarío
Along the same lines as Bar Sierra, Gandarío has the student population hooked—only here, the specialty is a platter of grilled meat on potatoes with various dipping sauces.
It's a fun and interactive tapas experience, where you choose the plate size based on the number of friends in your group (and yes: two people counts as a "group"). Then, you choose the proteins: minced chorizo, steak, pork sirloin or sausage, chicken breast or bacon. Everything is grilled fresh and served abundantly. 
Chamberí FAQs
Is Chamberí, Madrid safe?
Chamberí is a residential area where many local families live, making it incredibly safe. Be just as careful as you would in any other unfamiliar city setting, but for the most part, you have nothing to worry about.
Where is Chamberí?
Chamberí is a district of Madrid located north of the historic center and the popular Malasaña and Chueca neighborhoods. A chiefly residential area, it boasts a clean, easy-to-navigate layout and is further subdivided into six smaller barrios.
Update Notice: This post was originally published on October 21, 2019 and was updated with new text and photos on June 3, 2021.