Spain is one of the world's most passionate and romantic destinations. So if you're thinking of spending Valentine's Day in Madrid, you've made an excellent choice!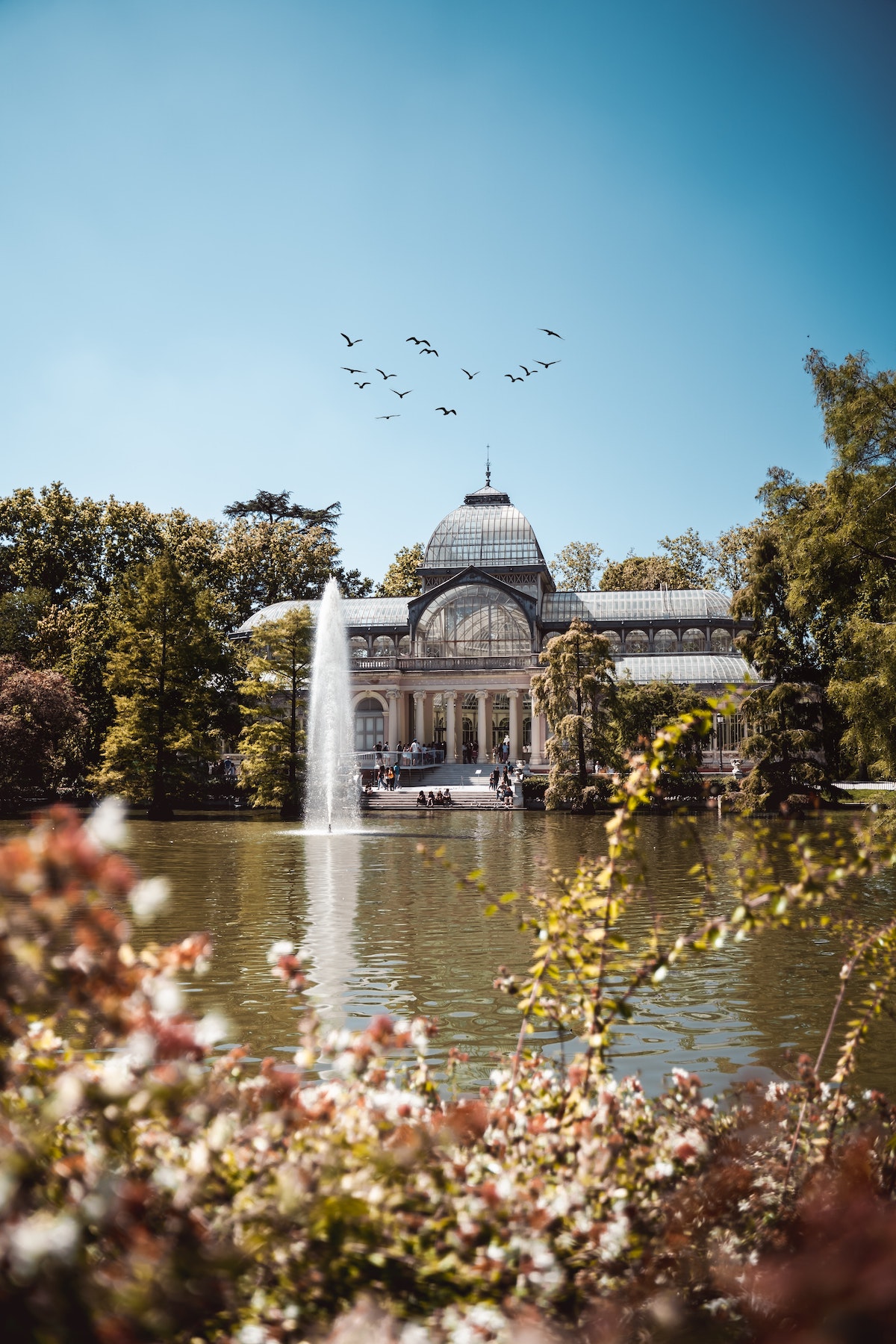 El día de San Valentín may not be the most Spanish of holidays—its roots actually date back to ancient Rome. That said, Madrid is the perfect place to celebrate without all of the modern materialism. The Spanish capital is a city full of romantic adventures waiting to be had. 
Ready to explore with your special someone? Here are some of our picks for how to spend Valentine's Day in Madrid.
What to Do on Valentine's Day in Madrid
Take a romantic stroll
Valentine's Day is the perfect excuse to walk hand in hand with your love through one of the amazing parks in Madrid. After all, taking a leisurely paseo is as Spanish as it gets!
Craving a more urban vibe? A walk down the Paseo de la Castellana starting at Nuevos Ministerios is also a great way to start off a romantic afternoon. Rest assured that there are plenty of cafés along the way if a coffee break is needed.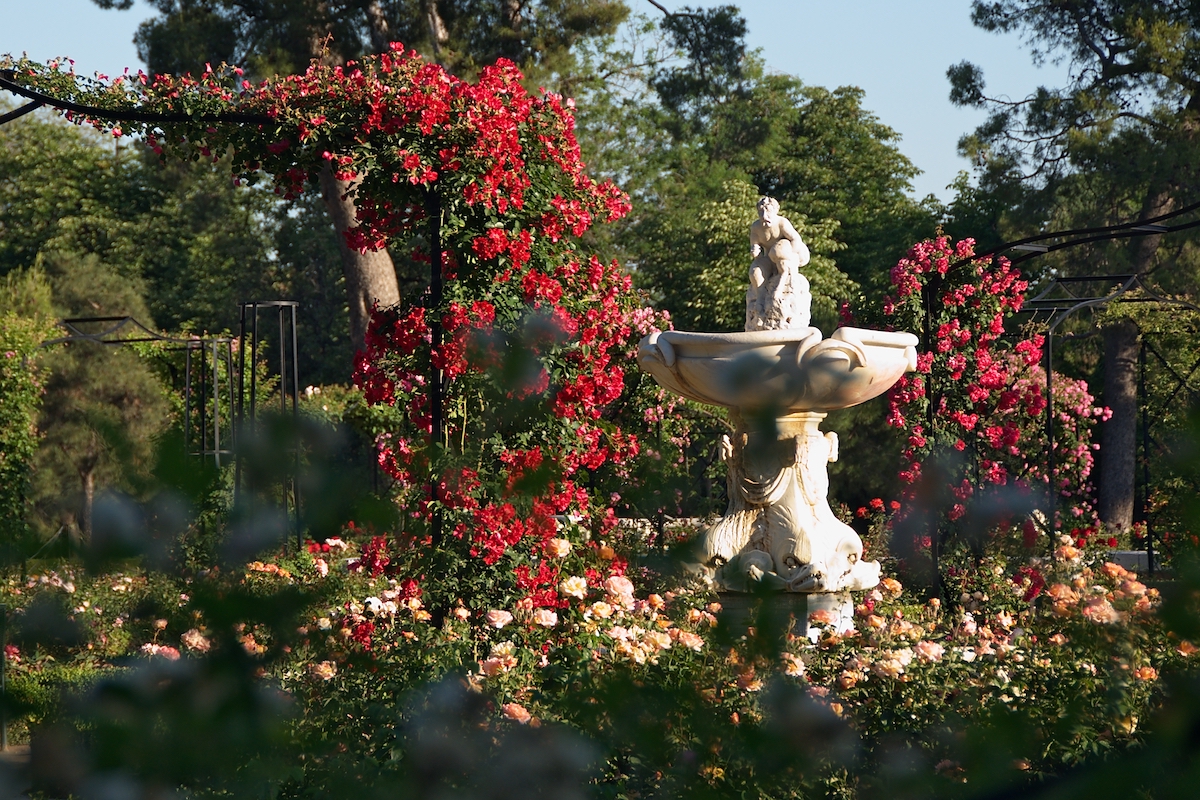 Visit a Romantic Museum
Madrid is home to no shortage of spectacular museums. But rather than fighting the crowds at the Prado or the Reina Sofía, consider heading to a smaller, more intimate museum instead.
Just off of Castellana is the Sorolla Museum, located in the restored home of the 20th-century impressionist painter of the same name. It's home to a large collection of Sorolla's breathtaking Mediterranean-inspired paintings, as well as a quaint and beautifully detailed garden. It's the perfect place to take a break with your loved one while celebrating Valentine's Day in Madrid.
And of course, there's always the aptly named Romanticism Museum! Although in this case said name refers to the Romantic period of Spanish literature in the 19th century, this small and charming museum is still an excellent place to enjoy a quiet moment with a loved one. Don't miss the chance to enjoy coffee and a sweet treat in their idyllic hidden garden café, either.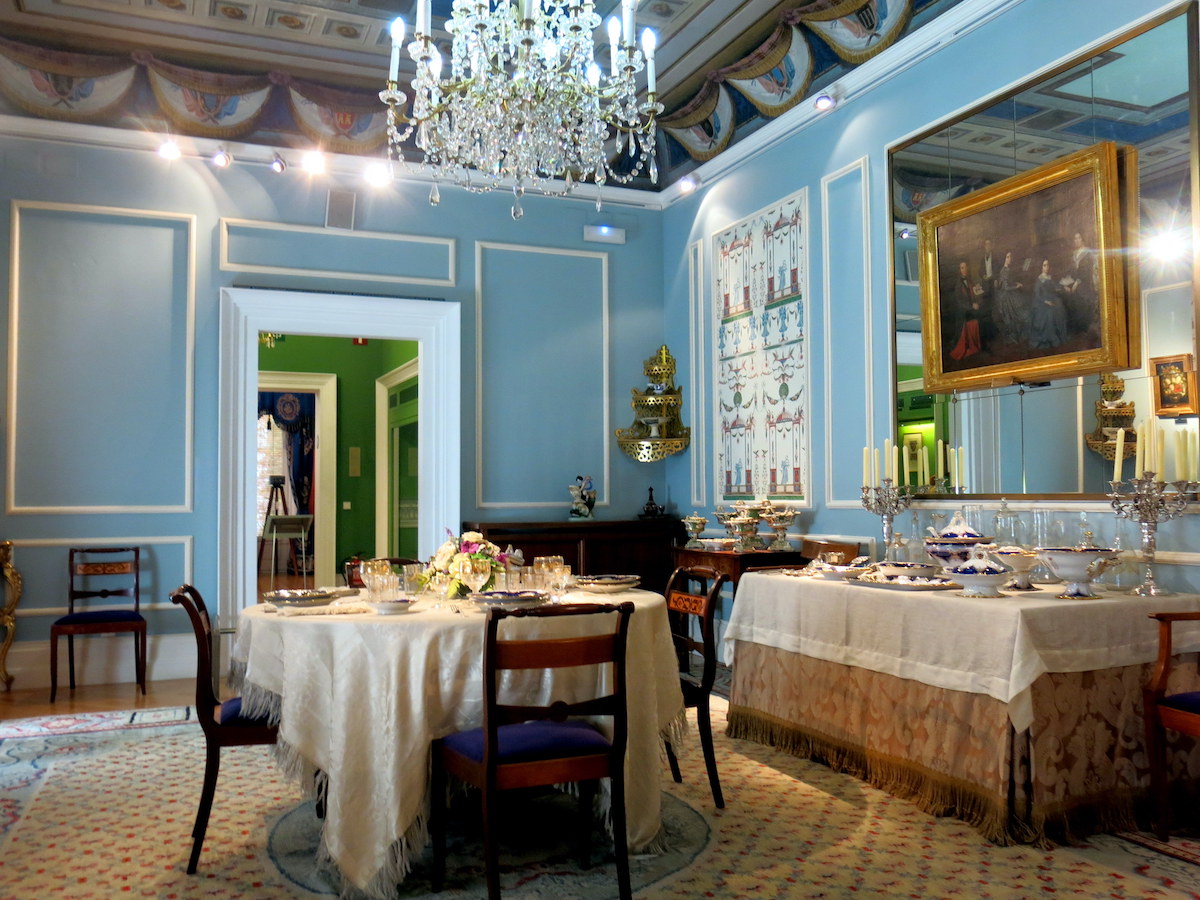 See a flamenco show
Flamenco is a dance of passion, love and strength: an ideal show for a Valentine's night out in Madrid. But not all flamenco shows are created equal. Be sure you go for one that honors the traditional roots of the art form, rather than focusing on pleasing tourists.
Cardamomo is one of the best places to see flamenco in Madrid. Located in Madrid's traditional flamenco neighborhood, some of the top names in the flamenco game perform here regularly.
After the show, extend the evening by checking out the nearby tapas bars or by going for a cocktail. You're all set for the complete romantic evening with your significant other, and the perfect way to spend Valentine's Day in Madrid!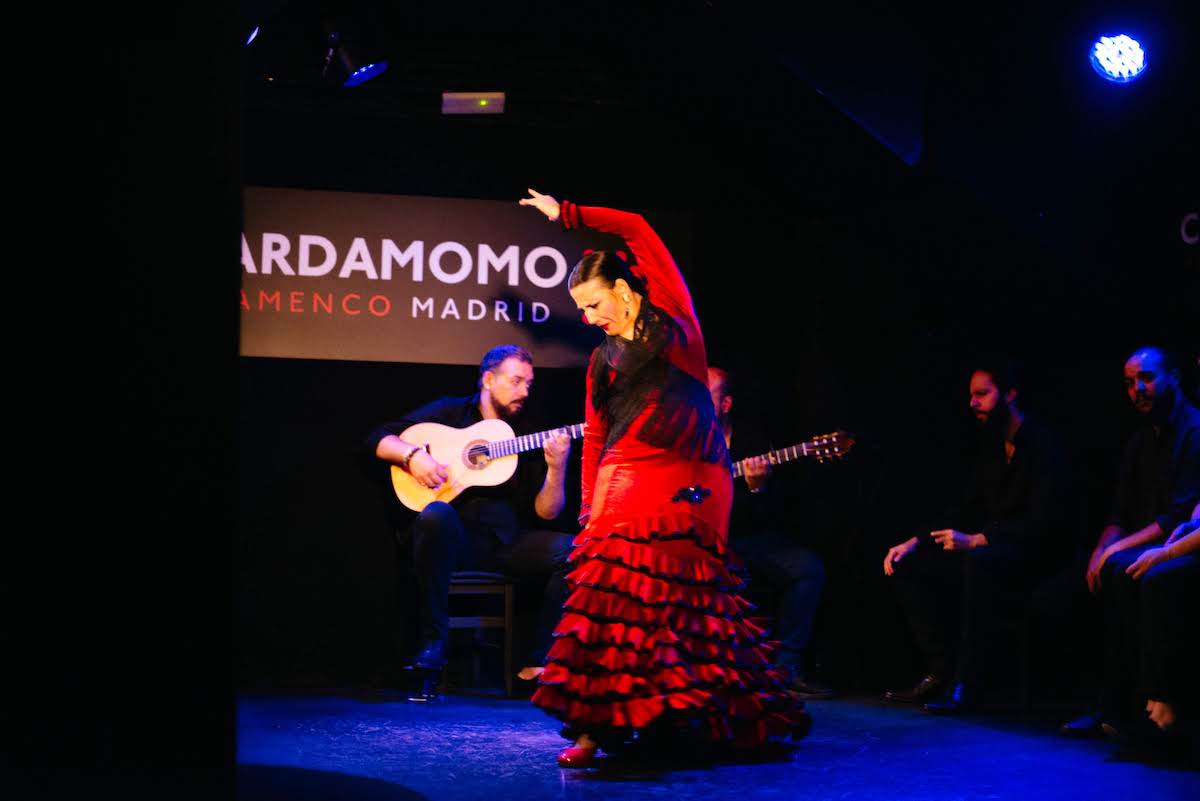 Take a cooking class
What's more romantic than cooking a meal with a loved one and enjoying it with a glass of Spanish wine?
There are numerous cooking classes available all throughout Madrid. This kind of date can be the perfect way to spend quality time with your loved one and enjoy some fantastic food—without the stress of planning an elaborate meal at home.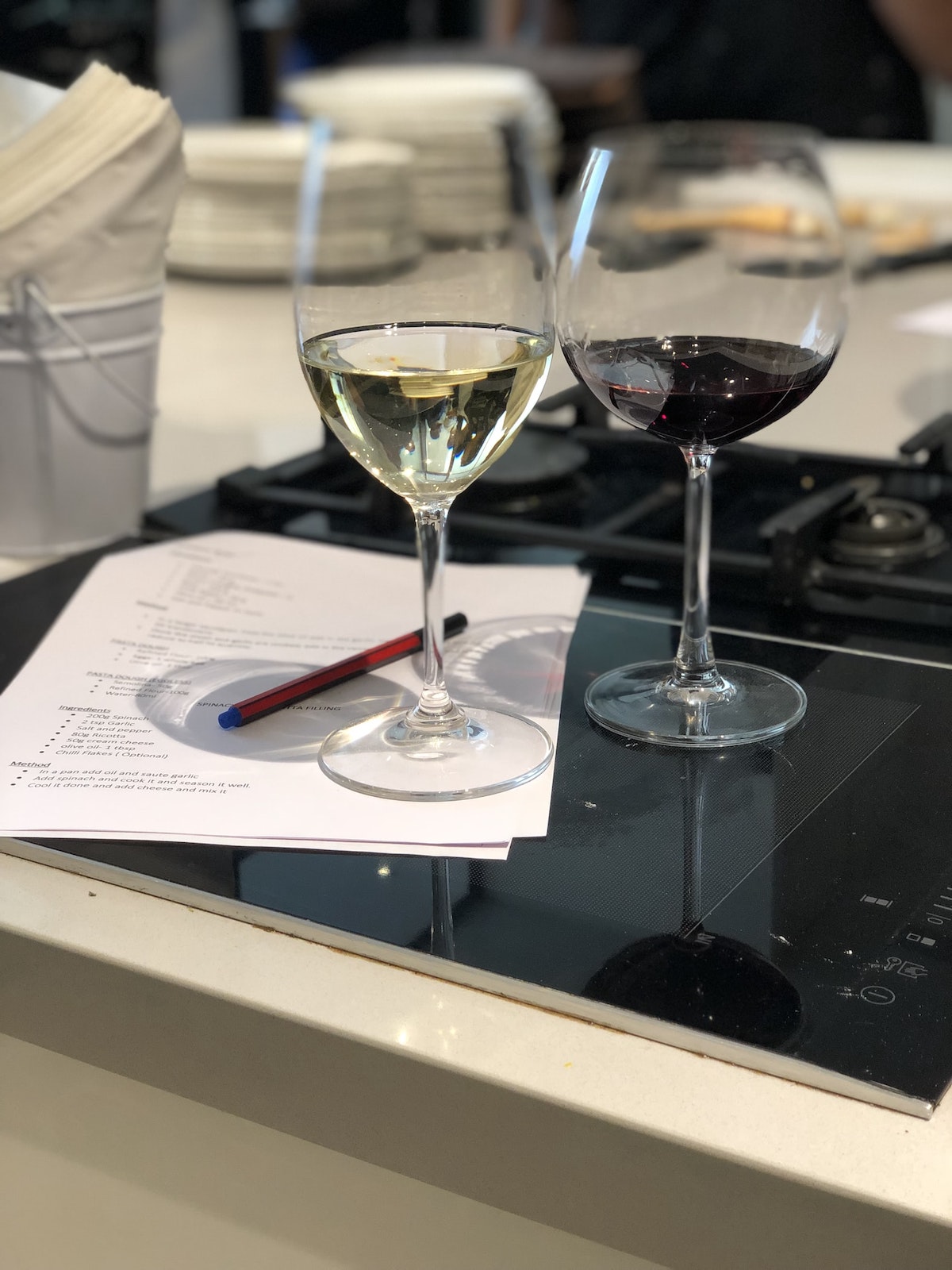 See Madrid from Above
While maybe a little cheesy, the Teleférico cable car in Madrid's Casa de Campo can make for quite the romantic Valentine's Day outing. From up high you can see all of Madrid while enjoying the nature below. The views of the Royal Palace and Debod Temple alone make it a worthwhile endeavour. 
A quick walk from the park is Casa Mingo, a restaurant famous for their house sidra (hard cider) and roasted chicken. With its cozy atmosphere and friendly staff, it's a perfect date night spot for Valentine's Day in Madrid.
Looking for something a bit more upscale? Luckily, Madrid is full of excellent rooftop bars offering great views of the city with a fun, lively atmosphere and delicious drinks.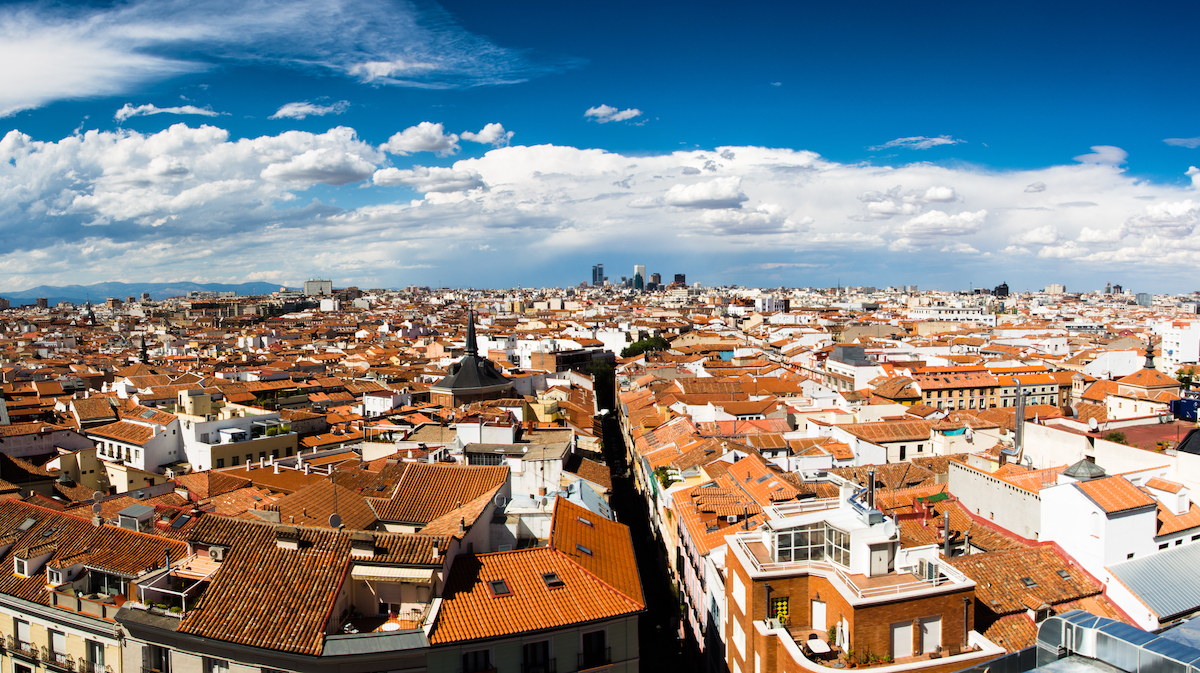 Catch an Old Romantic Movie
A twist on the classic "dinner and a movie" can be another route to take on this romantic holiday.
Cine Doré is a classic theater built in the late 19th century. One of the best English language cinemas in Madrid, here you can cozy up and watch a true classic in English or a selection from the Spanish Film Library.
The theater is located near the Plaza de Santa Ana, so you can finish the night with dessert and drinks at any of the local cafés or bars.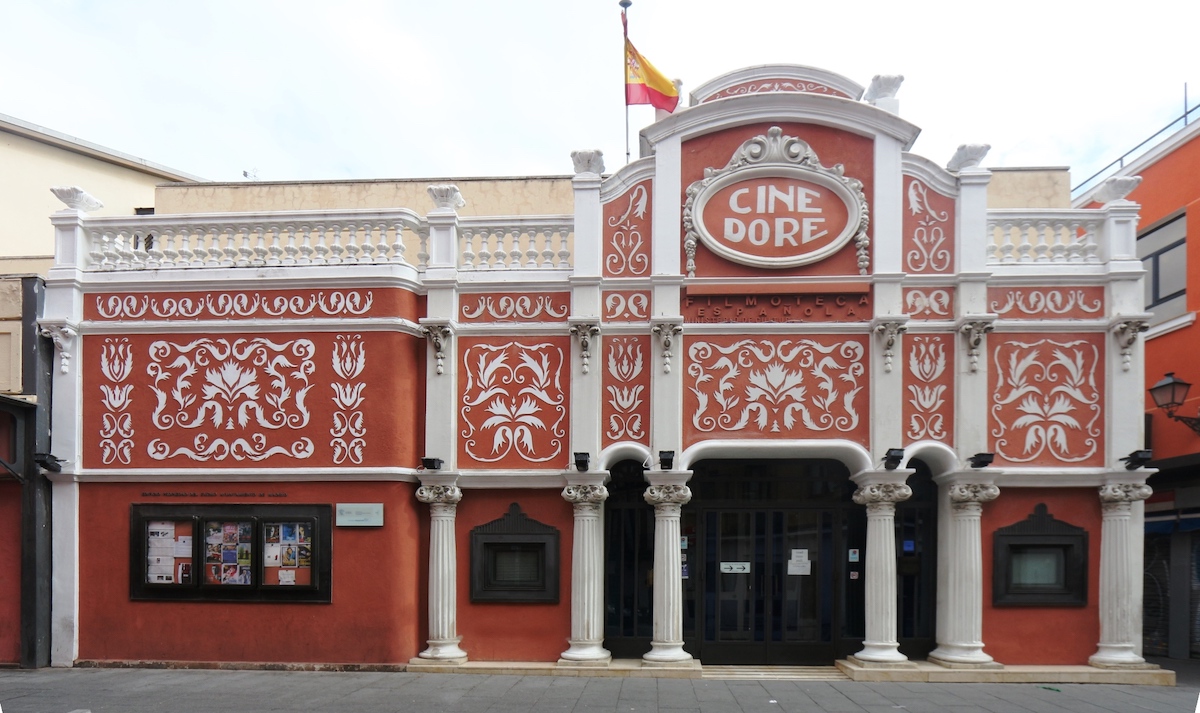 Where to Propose in Madrid
If you want to take your Valentine's Day in Madrid to the next level and are ready to pop the question, good news—you're in the perfect place!
Here are a few of the best proposal spots in Madrid that make for the story of a lifetime.
Retiro Park
When it comes to where to propose in Madrid, Retiro Park is a classic choice. In the middle of the busy, bustling capital of Madrid, this gorgeous park provides the perfect escape from it all. At Retiro you have many options for a rom-com worthy proposal.
Just one of them: Take your future spouse for a romantic boat ride around the lake. Drift along until you find yourselves in front of the monument steps, usually crowded with madrileños and tourists alike, soaking up the sun and listening to the musicians who gather round to play. Pick your moment and when the right song comes along, make your move.
Another picturesque spot in Retiro is the Palacio de Cristal, or the Crystal Palace. This fairy tale palace, surrounded by trees and romantic walking paths, is the perfect place for a picnic.
Pack a basket with your partner's favorite dessert (don't forget the cava!) and enjoy something sweet for two on the banks of the palace's pond. If you're visiting in the spring, follow up the picnic with a stroll around the Retiro's rose garden. With its beautiful rose-covered archways, la Rosaleda (the Rose Garden) is as romantic as it gets and another picture-perfect place to propose in Madrid.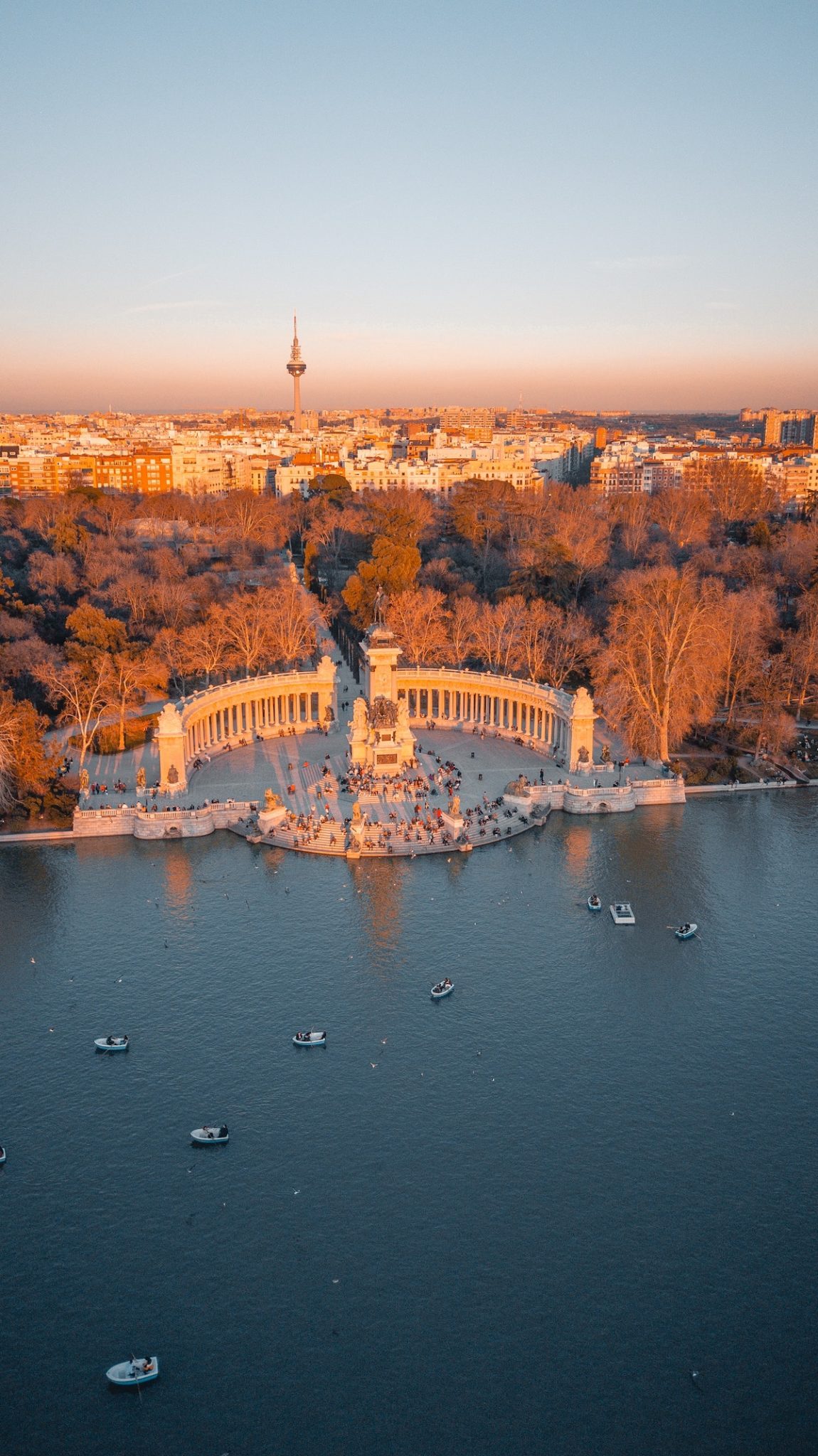 Debod Temple
Near Plaza de España and overlooking Madrid's largest park, Casa del Campo, you'll find the Templo de Debod. This ancient temple, dating back to the 2nd century B.C., was a gift to Spain fro the Egyptian government. The reconstruction of the temple in Madrid kept the building's original orientation, from east to west, making it one of the prettiest places in the city to watch the sun set—and the ideal backdrop for a picture-perfect proposal!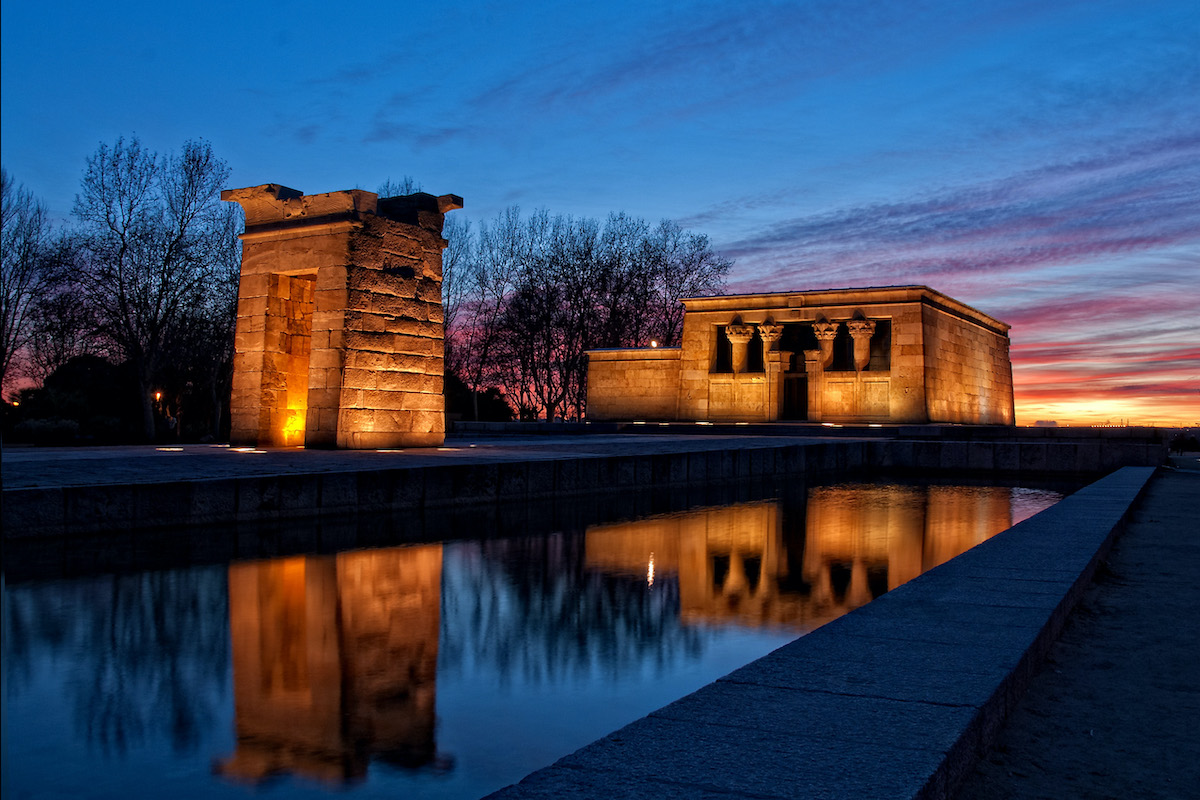 Capricho Park
Just outside of Madrid's city center you'll find El Capricho ("the folly"), yet another gorgeous green space.
Unlike the Retiro, a city park for everyday use, El Capricho is an artistic garden. Designed for the Duke and Duchess of Osuna in 1784, the park was an attempt by the Duchess to create an authentic natural paradise showcasing the skills of the most prestigious artists and gardeners of the time.
El Capricho's lush, overgrown English landscape garden, with its hidden corners, is as idyllic a place to pop the question as it gets. It's a must on any list of where to propose in Madrid!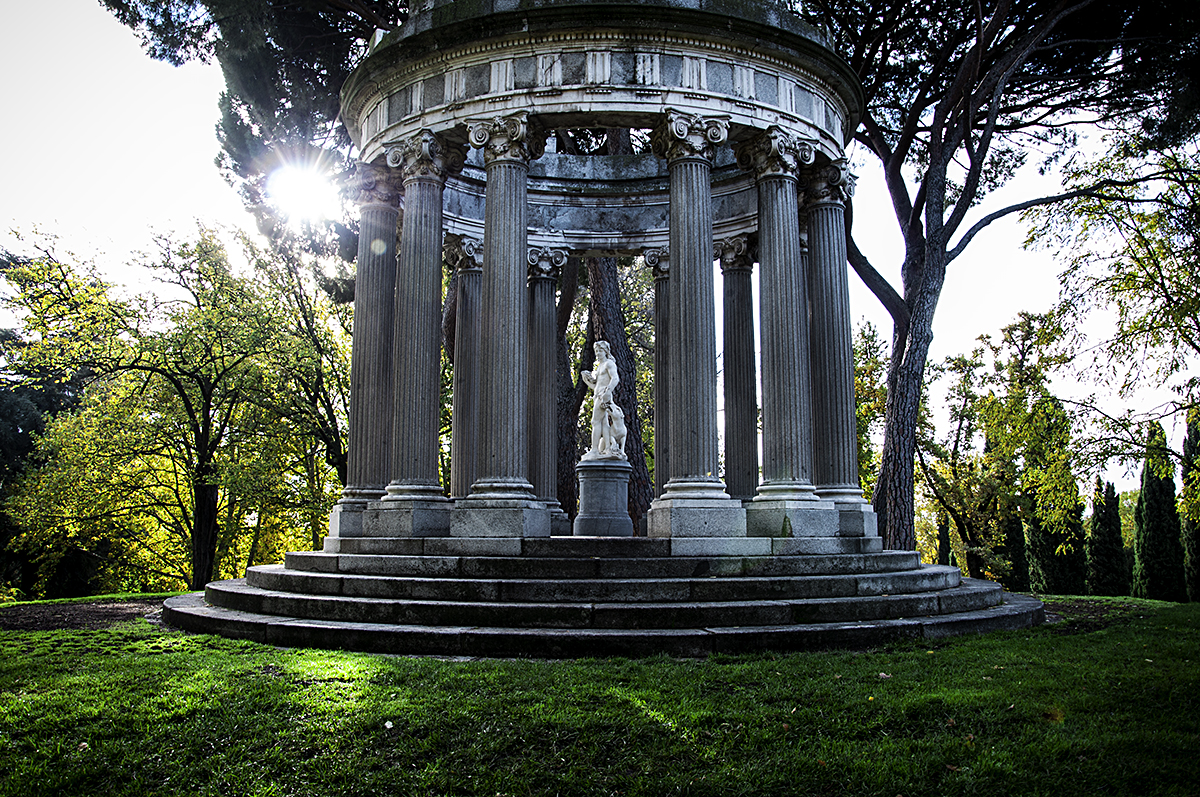 A Romantic Restaurant
For something a bit more intimate, why not head to one of Madrid's most romantic restaurants to pop the question?
Bodega de los Secretos, hidden in Madrid's Literary Quarter, is a 400-year-old labyrinth of galleries, caves and wine nooks—perfect for a candlelit dinner for two. Another excellent option is Caripen Bistro, a late-night dining spot with an air of 1920s Parisian-inspired glamour.
Valentine's Day in Madrid FAQs
Do they celebrate Valentine's Day in Spain?
While not the most traditional of Spanish holidays, many Spaniards do celebrate Valentine's Day with their loved ones. Here, you'll find happy couples celebrating with chocolates, candlelit dinners, and romantic gifts.
How do you say Valentine's Day in Spanish?
The Spanish term for Valentine's Day is el día de San Valentín. To wish your special someone well on February 14, you can say feliz día de San Valentín!
Update Notice: This post was updated on July 15, 2021.
Another romantic idea: take a deep dive into the fascinating world of Spanish wine! Join us for the Tapas and Wine: Small Group Literary Quarter Tasting Tour! Enjoy 8 tapas tastings paired with 5 Spanish wines and vermouths at three bars with your expert guide. You'll gain the knowledge and skills you'll need to order tapas and wines like a pro during the rest of your time in Spain.