Governors Island is the ideal city getaway for a day. Of course, there is also an abundance of food options, where you can taste different cuisines at a sit-down spot or grab a picnic-style meal. Here are our favorite restaurants on Governors Island.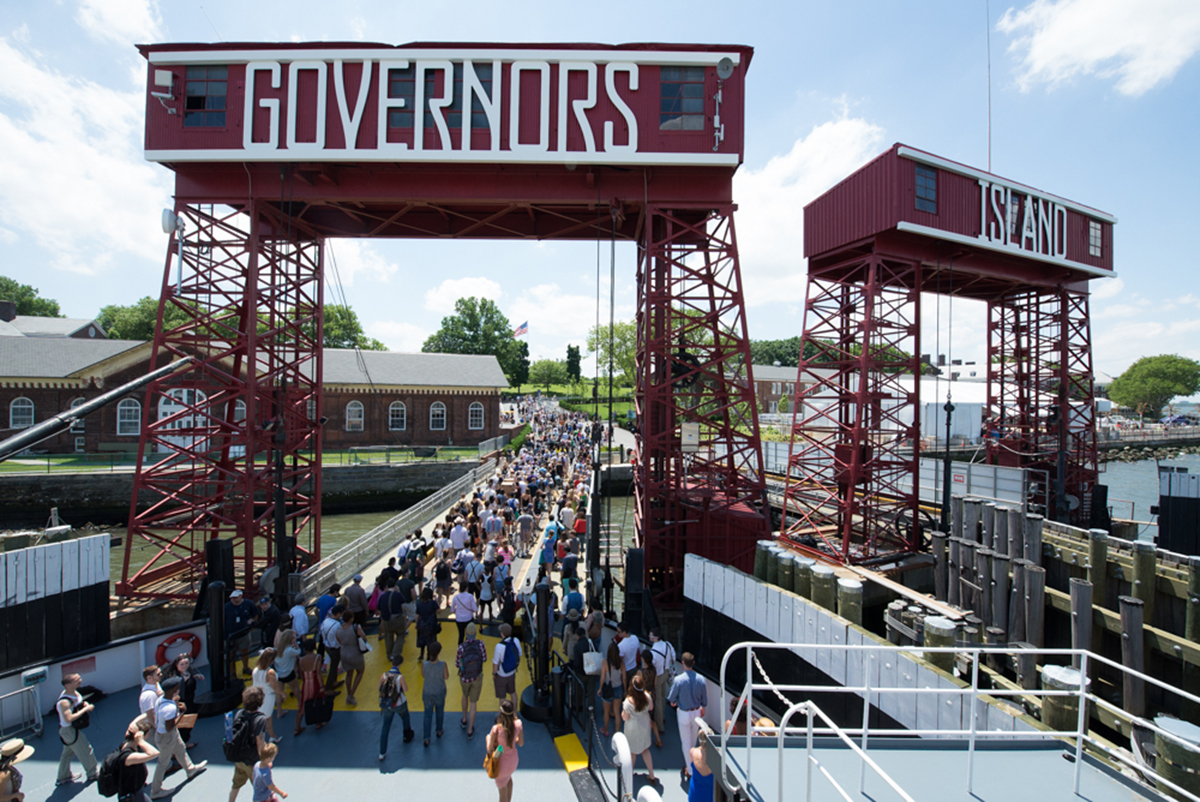 During the summer, catching the ferry and spending the day in the open air sounds like the perfect weekend plan. Governors Island has cultural landmarks and plenty of activities to keep you entertained. And the island's culinary offer is just as good. You can find some sit-down restaurants, but the fun is on the to-go meals you get to eat at Liggett Terrace and other greeny spots around the island. 
A visit to Governors Island on a summer day is only complete with a delicious meal. Thankfully, the island is packed with food options for all types of eaters. Here, you can find many different dishes and cuisines, all with unique views of the Manhattan skyline. Sit down at a restaurant for cocktails and live music or grab something to go for a picnic. Savor a quick snack or a full-on meal, and maybe take a short nap afterward.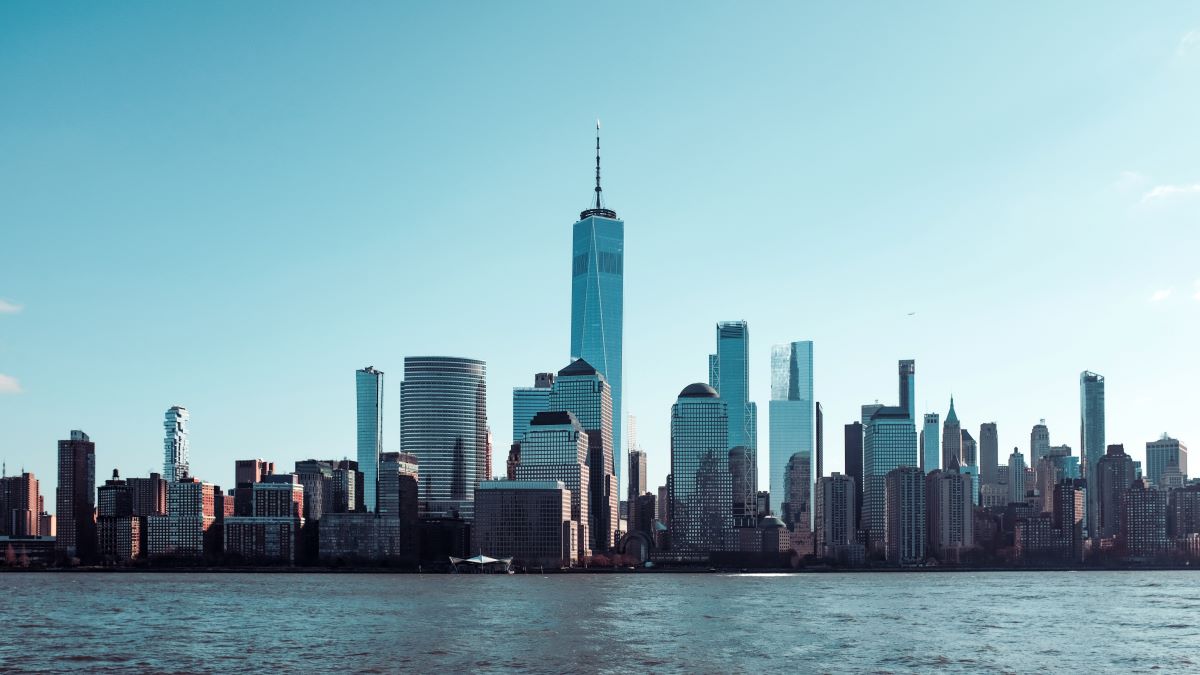 Liggett Terrace Food Court 
Liggett Terrace Food Court is an accumulation of most food options on Governors Island. Here, you can find some fixed venues and seasonal food trucks that bring some of the best foods from New York. Most of the activity happens during the summer, so this is the best time to have a complete gastronomic experience. 
Find the Venezuelan hot dogs topped with garlic sauce and cassava sticks at Perros Y Vainas, some Ethiopian coffee and beef bowls at Makina Café, and gourmet popsicles at People's Pops. Sit at the food court tables or find some shade under a tree for a picnic-style meal. Many food trucks change constantly, so explore and see what's available during your visit.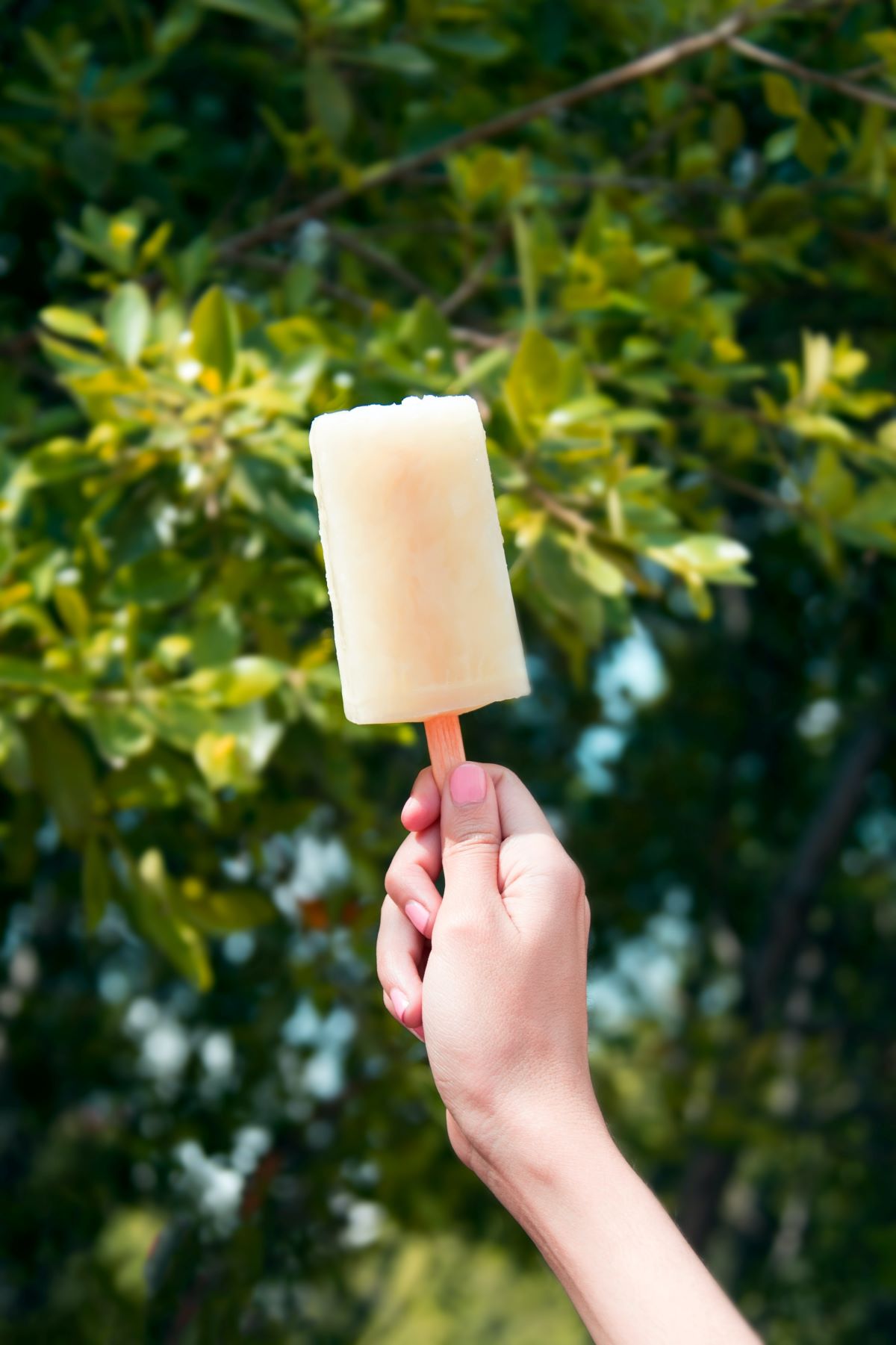 Taco Vista 
Taco Vista is a traditional Mexican taco place offering some of the best views of Manhattan! Here you can find classic taco flavors like carnitas, carne assada, and fresh fish with pickled jalapeño. There are also burritos, burgers, and snacks like chips'n'guac or quesadillas. 
Taco Vista is a small stand with picnic tables surrounding it—it feels like an actual Mexican summer vacation, only a 10-minute boat ride away from New York! If it's hot out, order a beer or a watermelon margarita to complete your experience. After all that, you might want to take a little nap under a tree.
Gitano Island
Gitano is one of Tulum's most famous beach clubs, and now they have a New Yorker version of the fun right at Governors Island. It feels as if you're at the beach, only 10 minutes away from downtown manhattan.
They serve modern Mexican foods and refreshing tequila and mezcal cocktails. Come chill at their glamorous waterfront lounge while you listen to DJs playing house music sets. Eat brunch at noon or come after 4 pm for the sunset cocktail and dinner sessions. Taste Cochinita Pibil, grilled shrimp dishes, and maybe a coconut panna cotta for dessert. Watch the sunset over the water and ride back home with a little buzz from the house cocktails.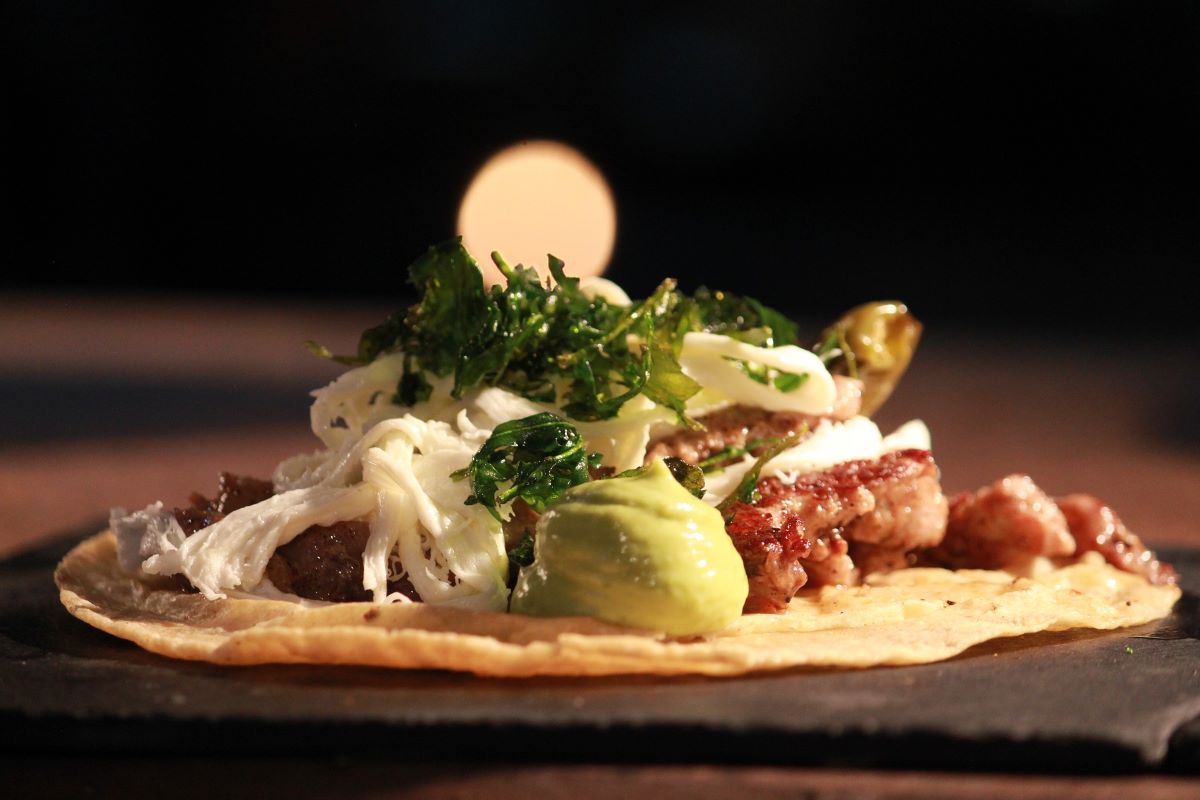 Island Oyster
Island Oyster makes you feel like you're spending the summer in Maine or Massachusetts. The restaurant, founded by two sailor brothers, brings the best of fresh seafood to  Governors Island while giving you a great view of the Manhattan skyline. The place is a long outdoor bar by the water, where you can spend the afternoon drinking refreshing cocktails and tasting oysters, lobster, shrimp, mussels, crab… you name it. 
Fish and Chips make the perfect meal when paired with an ice-cold beer. Try the lobster BLT or the famous Island Burger. Maybe taste some Shark Tacos and see what that's like.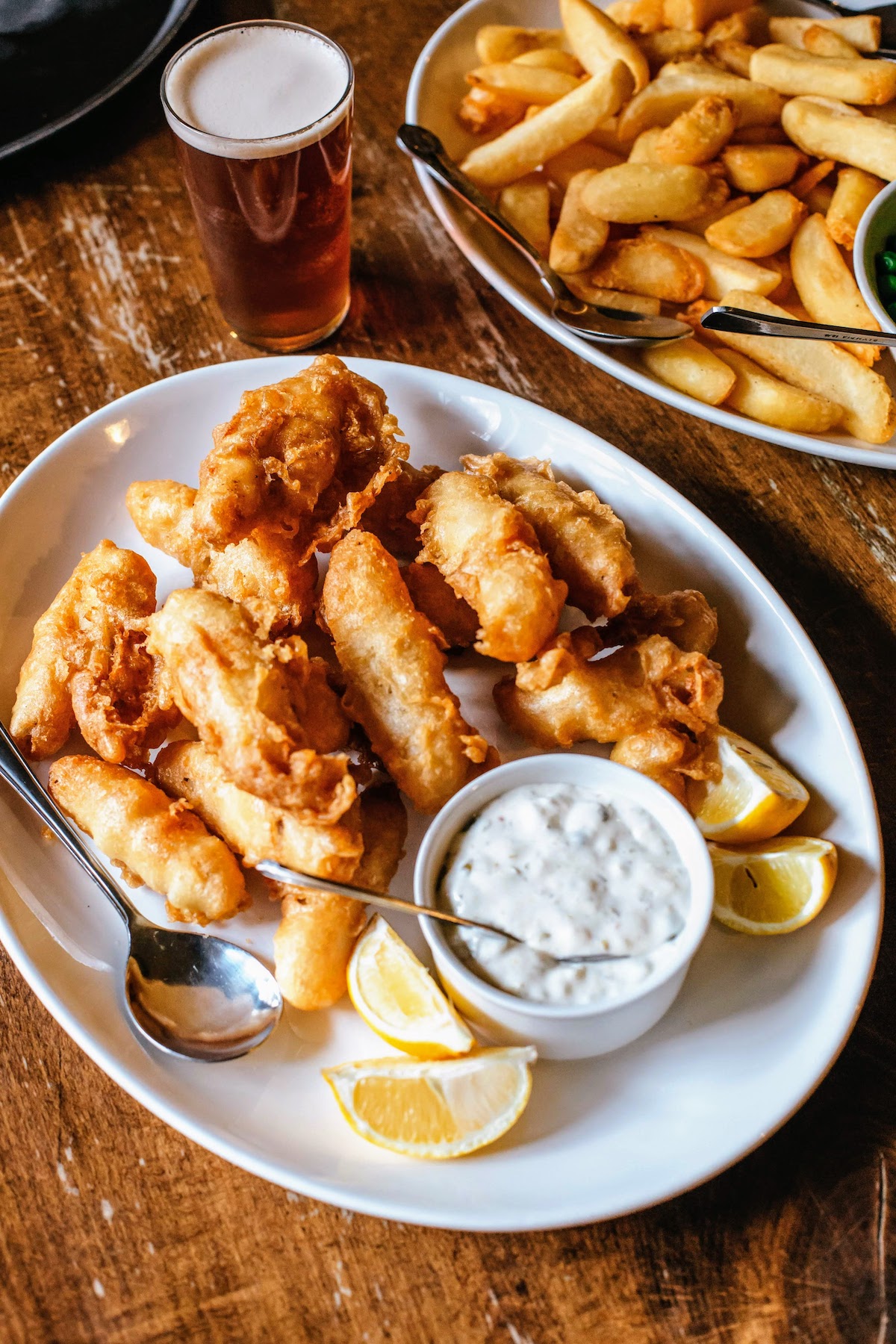 Insider's Tip: Looking for other great outdoor restaurants? Check out these amazing outdoor restaurants in NYC!
Little Evas
Little Evas is the place to go for a fresh meal. Find Caprese, shrimp salads, and even the delicious watermelon, feta, and basil salad. Try their famous Cuban sandwiches (our favorite) or beer-battered codfish tacos for something more substantial. BBQ chicken is also an option for the picnic crowds. 
Little Evas is located on Liggett Terrace, and it is the perfect spot for those who want to grab their food to go. It is a guarantee of excellence, and none of these classic dishes will ever disappoint you. Under the sun, sip on a frozen cocktail. 
Pizza Yard
Pizza Yard serves authentic Neapolitan pizzas right in the heart of Governors Island. The restaurant was created by Italian chef Massimo Nanni, who has perfected his pizza-making skills for over 20 years. Aside from the pizza, you can come in the morning for a genuine Italian breakfast experience, where you can taste coffee, brioche, and croissants. 
Order the thin and charred-crusted pizza pies, and taste the real flavors of Italy. From the traditional Margherita to the Salsiccia e Friarielli (with sausage and broccoli rabe), everyone can find something that attends to their desires.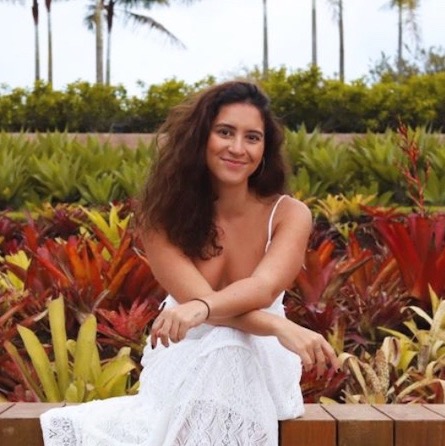 Camila has lived in New York for over six years. Writing about food, drinks, and travel, she has moved around the city gathering tales, flavors, and restaurant recommendations for her fellow explorers. A lover of bars and baos, Camila can introduce you to the most famous and best-kept secrets of New York!