This blog post was originally posted on April 5, 2018 and was updated on September 29, 2020.
More than 200 kilometers of bike paths wind through Barcelona, making it easy and fun to visit by bike.
Public transportation in Barcelona is cheap, easy and efficient. But as a visitor, you probably want to be out and about rather than stuck underground on the metro!
Biking around Barcelona is a great way to experience the city. Not only do you get some exercise and fresh air, but the views of the city whizzing by from your bike are unbeatable.
Ready to bike around the Catalan capital? Here's where you can rent bikes in Barcelona, and what to know before you set out.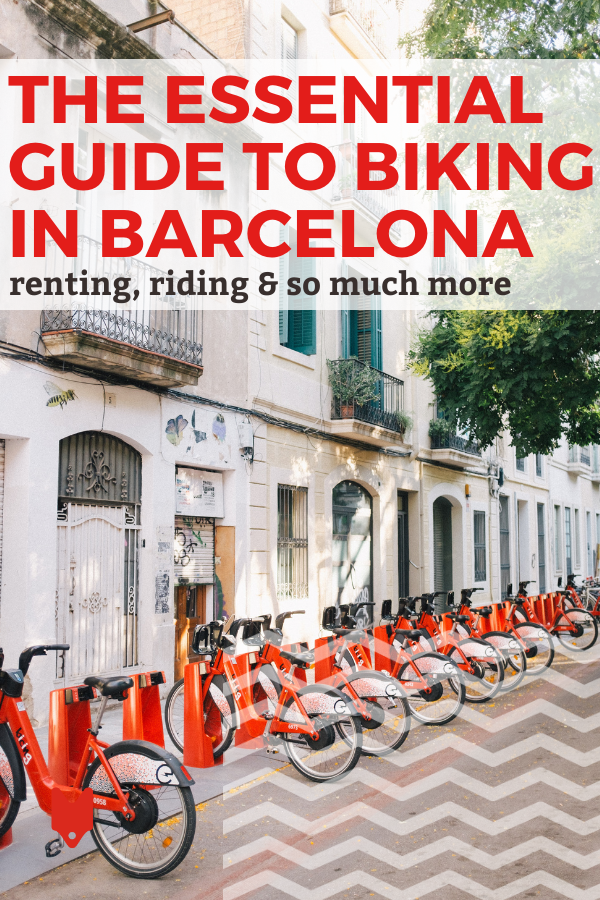 What to know before you rent bikes in Barcelona
Cycling lanes in Barcelona are clearly marked and often found on wide, main roads such as the Diagonal and Avenida Meridiana. More grid-like neighborhoods such as the Eixample are best for biking thanks to their more open layout, while navigating the narrow streets of areas like the Gothic Quarter on two wheels can be cumbersome.
Much of Barcelona proper is quite flat, making it easy for cyclists of all skill levels to explore. But if you're looking for more challenging terrain within city limits, consider biking up Montjuic. The Passeig de les Aigües trail just 20 minutes outside the city is another fantastic option for mountain biking that offers spectacular views.
You might spot stations of bright red rental bicycles throughout the city as part of the Bicing network. However, Bicing is only available to locals, so unless you have proof of residence in Barcelona, you won't be able to use this system.
No worries, though—there are plenty of places where visitors can rent bikes in Barcelona!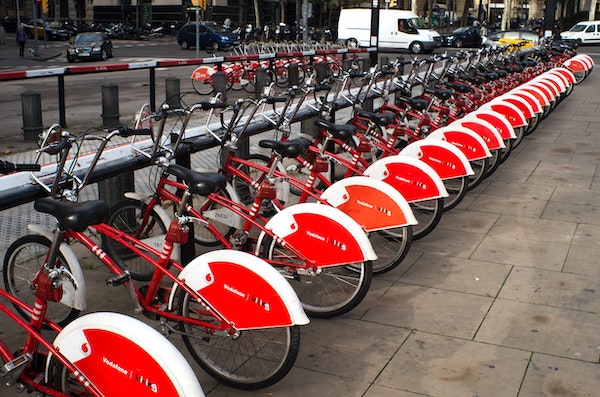 Where to rent bikes in Barcelona
Mattia 46
If you're on a budget, Mattia 46 is one of your best bets to rent bikes in Barcelona. Their extremely affordable rates will set you back just €5 a day! That price includes a bike lock and city map so you can plan your route around town.
You can reserve your bike in advance online and pick it up from their convenient, centrally located shop between the hours of 9:30 and 19:30.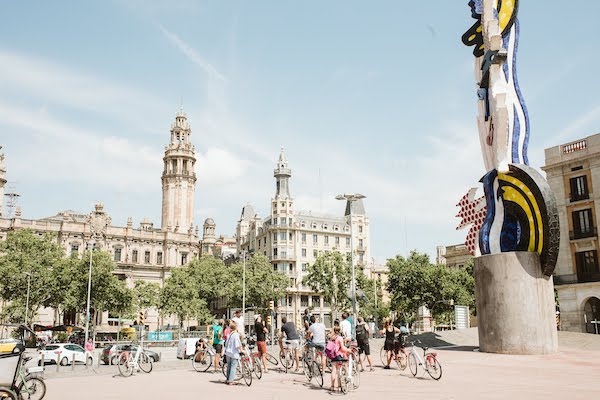 Barcelona Rent a Bike
One of the most flexible services available to rent bikes in Barcelona, Barcelona Rent a Bike features four locations all over the city.
Rentals start at just €6 and the bikes are available in a variety of styles. The company also offers unique bike tours around the city in several languages. It's a fun and relaxed way to enjoy the sights of Barcelona while getting a good workout in!
Bike Tours Barcelona
Operating under the motto "un cotxe menys" ("one less car" in Catalan), Bike Tours Barcelona is dedicated to showing its customers just how fun and sustainable biking can be!
Professional mechanics regularly inspect the rental bikes here to ensure safety and quality. They also offer guided bike tours within Barcelona itself and outside the city as well, such as a fantastic excursion through the vineyards of the Penedès wine region.
Green Bikes
A dedication to top-of-the-line, quality equipment and friendly customer service makes Green Bikes stand out as one of the top places to rent bikes in Barcelona. In addition to great value bike rentals, they also offer fun bike tours and a full-service repair shop should you run into trouble.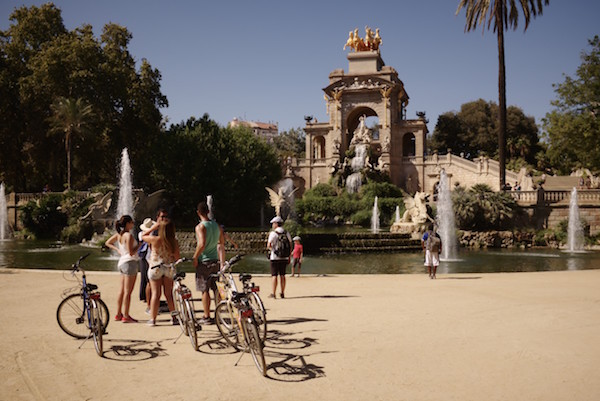 Bike Rental Barcelona
Bike Rental Barcelona is another convenient option to rent bikes in Barcelona. Unlike with most other companies, you don't have to go pick up the bike yourself at their shop (although that is an option). Their bike delivery service will bring your rental to wherever is most convenient for you!
The rental bikes here are among the best in the city, and they also offer good quality secondhand bikes for sale at low prices as well.