The US brewery trend has surged in recent years, and that means big cities like New York have jumped on the beer-making bandwagon, following in smaller towns' footsteps. From Manhattan to Staten Island, craft breweries are scattered all over NYC, not to mention the array of bars tapping locally produced beer.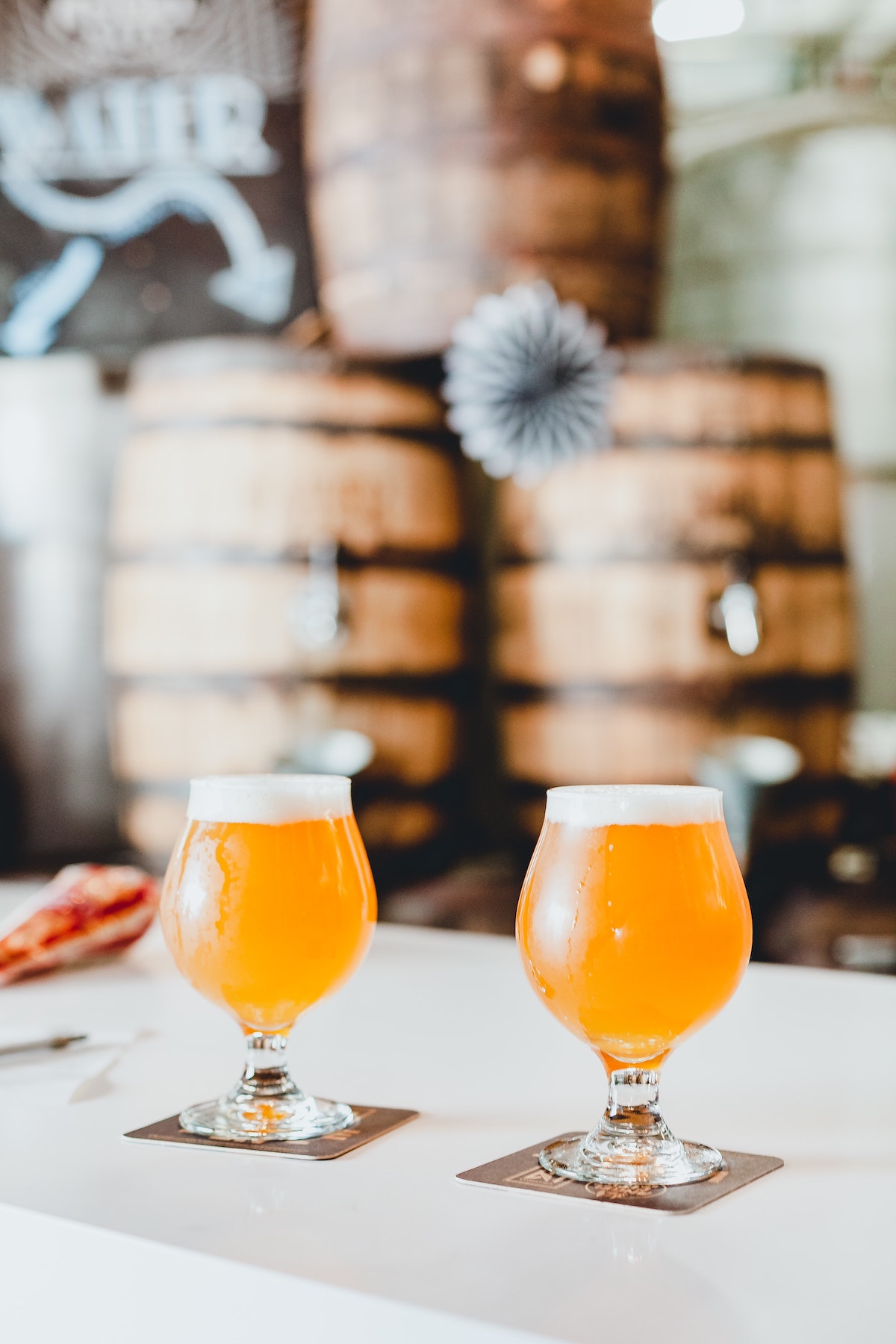 In the mood for a brew? These NYC breweries have you covered. Add these top beer destinations to your list. Just go thirsty! 
Brooklyn Breweries
The Brooklyn Brewery

 
Perhaps one of the most globally recognized New York City breweries, The Brooklyn Brewery has been producing beer since 1988. James Beard Award-winning brewmaster Garrett Oliver helms his team in the Williamsburg facility, the brewery's home since 1996.  
The brand's options range from the flagship Brooklyn Lager and The Stonewall Inn IPA—both available year-round—to the seasonal Brooklyn Oktoberfest, plus several non-alcoholic choices. Besides being a great place to grab a drink, The Brooklyn Brewery also hosts tours.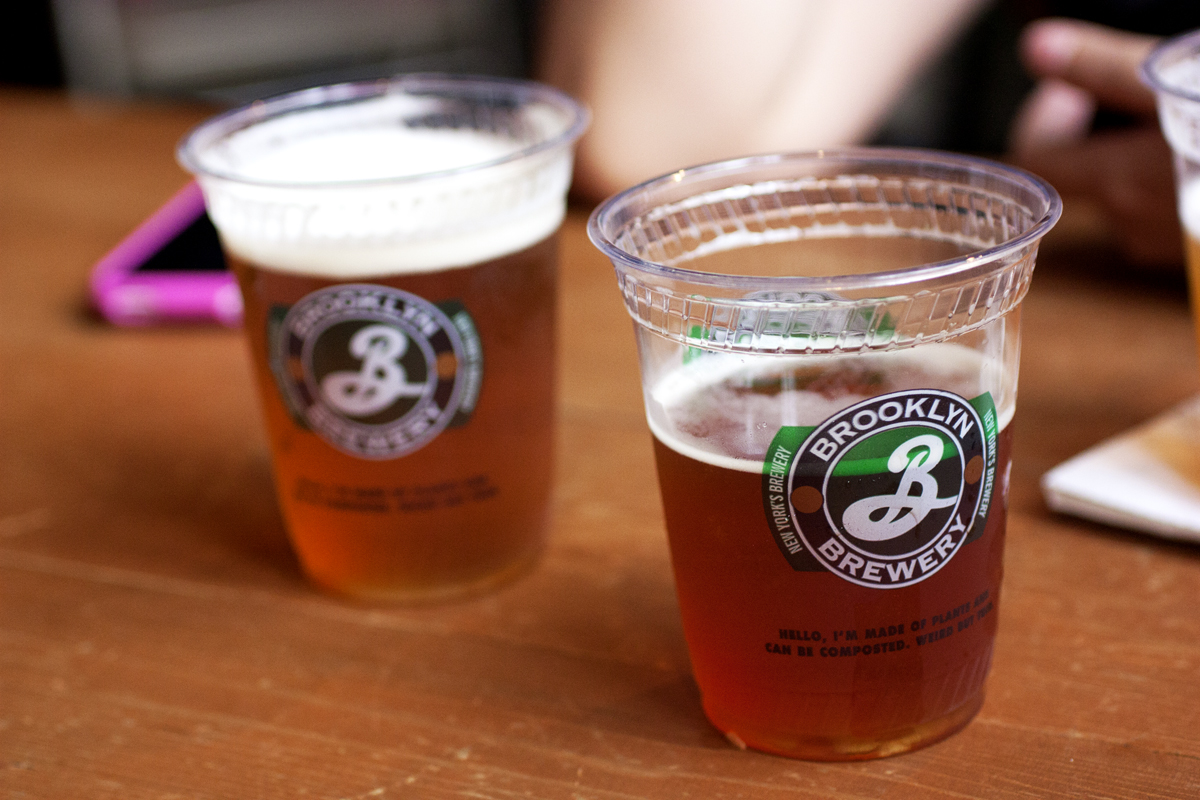 Greenpoint Beer & Ale Co.

 
Tucked off the beaten path but steps from the Pulaski Bridge in Greenpoint, Brooklyn, this German-style brewpub features a cavern-like feel, a wood-burning stove, and a rooftop sporting unspoiled views of Brooklyn. Beers rotate weekly but expect a variety of drafts, cans, and bottles, ranging from the Greenpoint White to Lekker Pilsner and a mix of ales, stouts, and lagers. For food, shareable plates like smoked kielbasa and pierogies reflect the neighborhood's rich Polish heritage. 
Coney Island Brewery

 
Hurricane Sandy destroyed this brewery's original location inside Coney Island's museum called "The Freakatorium," and this new address on Surf Avenue took its place. Now, beer lovers can experience New York City's iconic amusement park and boardwalk and visit Coney Island Brewery on the same trip.  
Work up a thirst by riding the Cyclone and Thunderbolt before quaffing a Mermaid Beer, Beach Beer—a Kölsch-style ale—or a flight of your choice at the indoor-outdoor spot in the heart of Coney Island.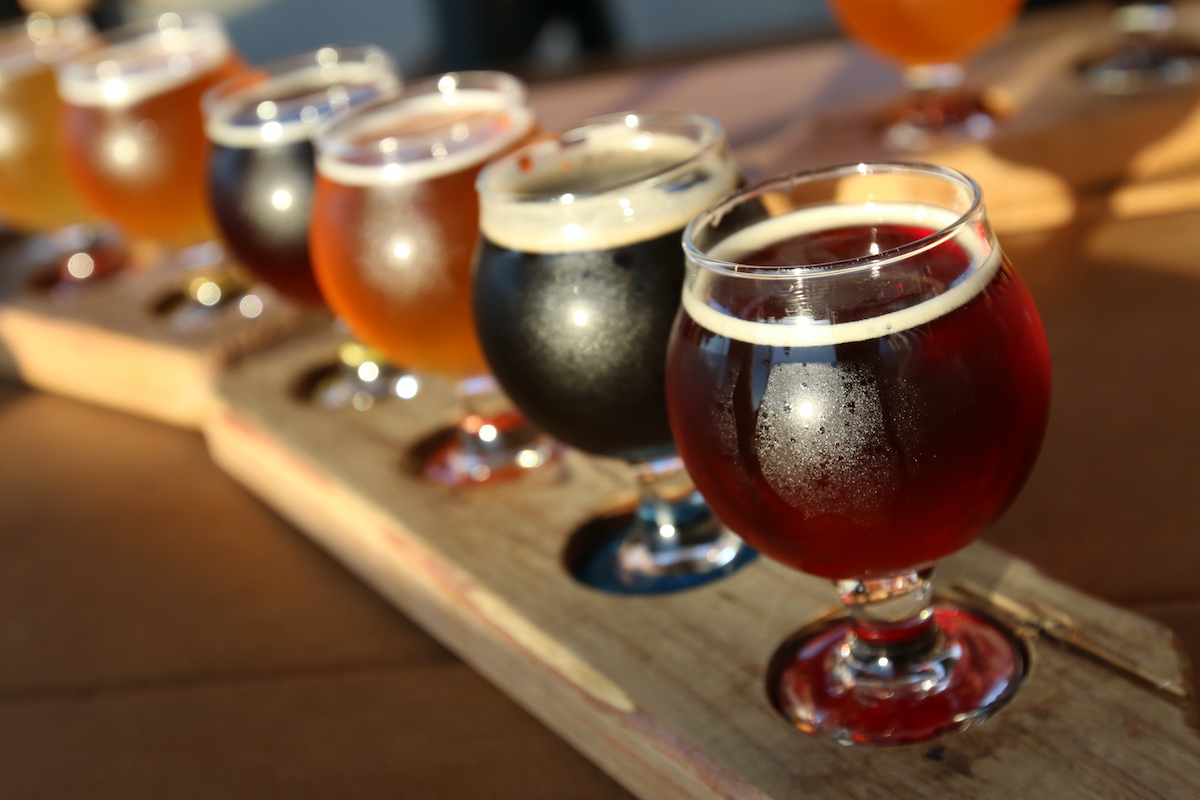 Manhattan Breweries
Torch & Crown Brewing Company

 
This casual SoHo brewery has 300 seats staged in a modern two-level taproom, so there's plenty of space to quaff your microbrew of choice. The rotating and seasonal lineup showcases a strawberry rhubarb sour, chocolate pecan stout, and a healthy selection of IPAs. A full menu consisting of small plates, salads, and large plates rounds out the edible offerings at Torch & Crown. The burger is a must-try! 
That Witch Ales You

 
After brewing beer for himself, Bronxite Paolo Rico Sarthou Tagatac planned this Chinatown nano-brewery—an establishment smaller than a microbrewery—for six years before opening it in 2020. The tiny space features a brewery in the front section, a tasting room in the back, and a covered rear patio.  
At That Witch Ales You, beer choices are few, but what this brewery does, it does well. Sip a Ginger IPA, Coconut Porter, or Red Ale with Lychee alongside popcorn chicken, fried pork dumplings, and fishcake skewers. 
Queens Breweries
Big aLICe Brewing

 
This Long Island City brewery's name comes with a bit of history as it honors one of LIC's towering smokestacks nicknamed "Big Allis," the world's largest in the 1960s that still dominates the skyline today. The establishment is a licensed New York State farm brewery, which means it sources its ingredients at the local level, supporting state hop farmers and maltsters. Big aLICe offers an extensive beer selection available in tasters, 13-ounce pours, and 32-ounce growlers. 
Fifth Hammer Brewing Company

 
A favorite for dog owners due to its pup-friendly policy, this brewery's taproom features cans and beers on draft. Fifth Hammer Brewing Company has you covered whether you like hoppy, fruity, sour, or a perfectly crisp lager. While there's no onsite kitchen, food trucks often park outside and cook up a storm. Customers are also welcome to bring their own snacks or order delivery from a nearby eatery.  
Bridge and Tunnel Brewery

 
This Ridgewood taproom is convenient as it's just a skip from the L train's Halsey stop. Founded by Queens native Rich Castagna, this nano-turned-microbrewery crafts a variety of styles, from IPAs to wheat beers to saisons and sours, with 16 lines always on tap.  
The string-lit, industrial meets arty interior reflects the funkiness of the neighborhood, which sits on the border of Bushwick, Brooklyn. Boasting a super laid-back atmosphere and welcoming both kids and dogs, Bridge and Tunnel Brewery is a fit for the whole family. Outside food is permitted here as well. 
Breweries in The Bronx

 
The Bronx Brewery

 
Beer and building community is what this brewery is all about. Positioned in Port Morris in the South Bronx, the building houses a production facility, taproom, and a huge backyard.  
The Bronx American Pale Ale is the flagship beer, but the brewery features several other brews year-round and seasonal releases. For beer drinkers in need of a nosh, The Bronx Brewery collaborates with Bronx-based Empanology, known for its unique empanadas and other tasty bar bites. If you find yourself in Lower Manhattan, the business recently opened an outpost in the East Village.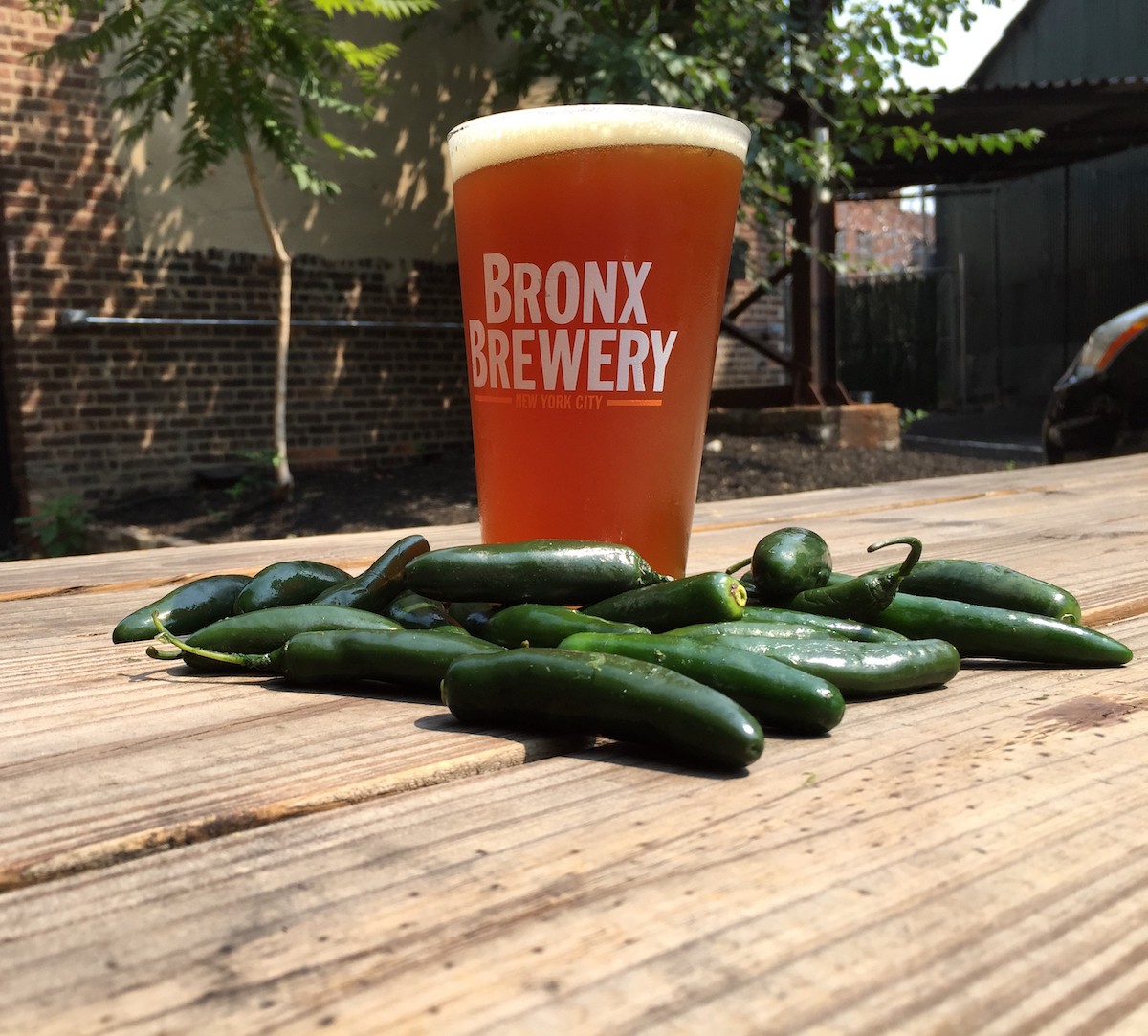 Gun Hill Brewery

 
The Gun Hill IPA was awarded the best American IPA in New York State in 2021, so needless to say, start there when you visit this tasting room housed in an old garage in the East Bronx. Beyond the awarded IPA, Gun Hill Brewery crafts different beer styles, including stouts, lagers, pilsners, and barley wine, truly offering brews for all tastes.  
Since there's no kitchen on site, besides the occasional food truck outside, eat before you arrive. In a hurry? Grab a couple of cans to go. 
Staten Island Breweries
Flagship Brewing Company

 
"Unforgettable beer, brewed in the forgotten borough" is the tagline of this brewery in the Tompkinsville neighborhood. Sadly, that's somewhat true: Staten Island is often treated like the redheaded stepchild. But the borough is indeed part of New York City, and like the other four, there's no shortage of treasures to be found, Flagship Brewing Company included.   
The taproom provides more than a dozen options, and several beers feature pithy New York-centric names such as Metropolitan Lager, Tunnel to Tower Bravest Ale, and Pizza Rat Pilsner.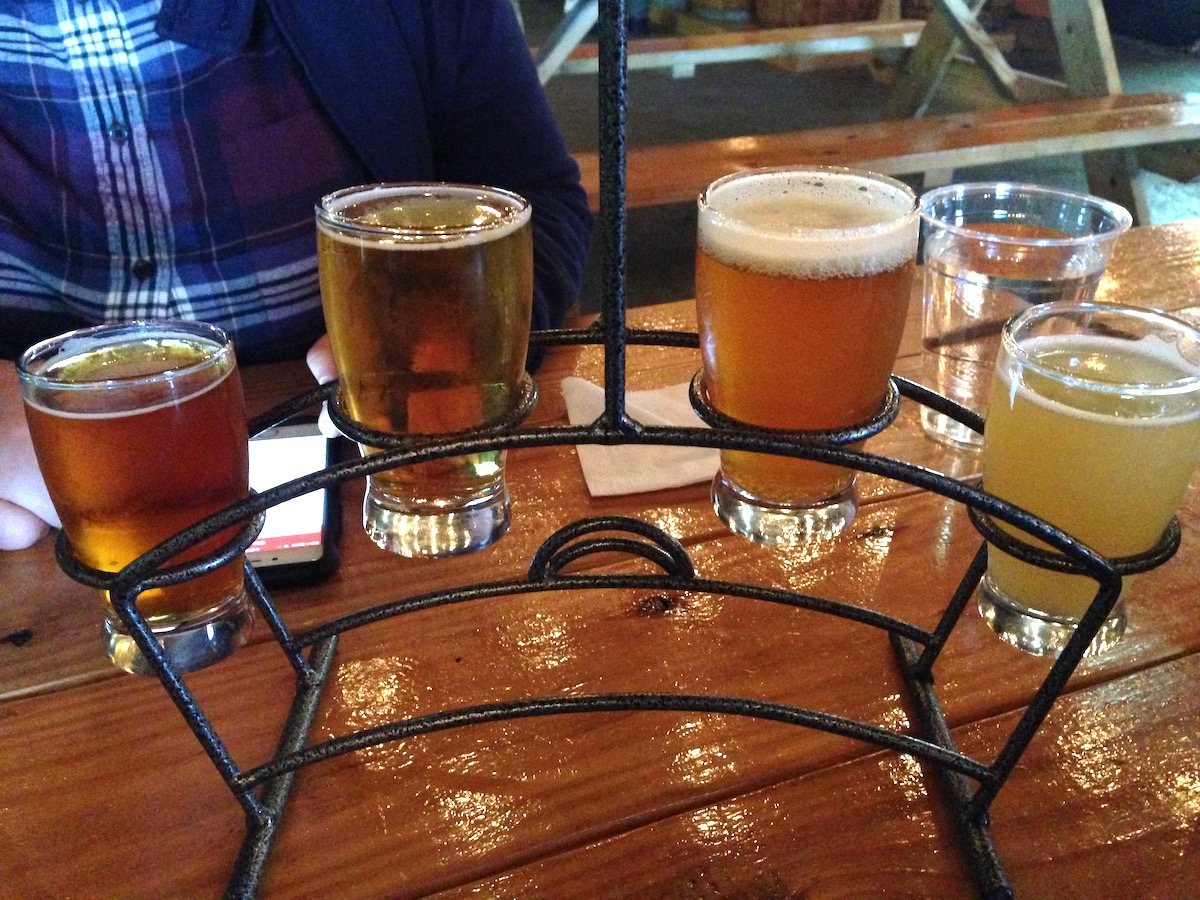 Kills Boro Brewing Company/Crafthouse

 
This NYC brewery and brewpub lie steps from the Staten Island Ferry, so you'll now have another reason (besides the many cultural attractions in the borough) to step off the boat before returning to Manhattan. Order a flight of brews (try the sours for sure) alongside hearty and delicious dishes like fish and chips and smoked pastrami beef brisket. In warm weather, dine and drink in the beer garden, which is also excellent for private parties.   
Beyond NYC breweries, are you looking for a bar pouring a wide selection of craft beer? We recommend Arts & Crafts Beer Parlor, Beer Culture, Proletariat, and Harlem Hops. Enjoy!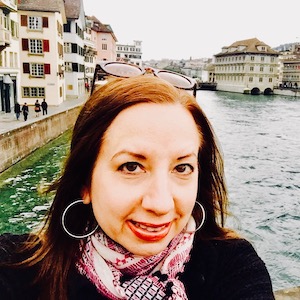 Tracy Kaler is a freelance journalist focused on travel, food, wine, and design. She fell in love with New York as a child and began writing about the city when she moved there in 2007. When Tracy's not glued to her laptop, she's likely planning her next food-filled adventure, uncorking a bottle of red, or wandering the streets of NYC.