There's nothing quite like enjoying an espresso in Italy, but there's something even more special about the small coffee in Napoli. The city has long been known for its excellent caffé. Many still say it is one of the Italian cities with the best coffee, and there are lots of factors that go into that. So let's dive into Naples coffee culture!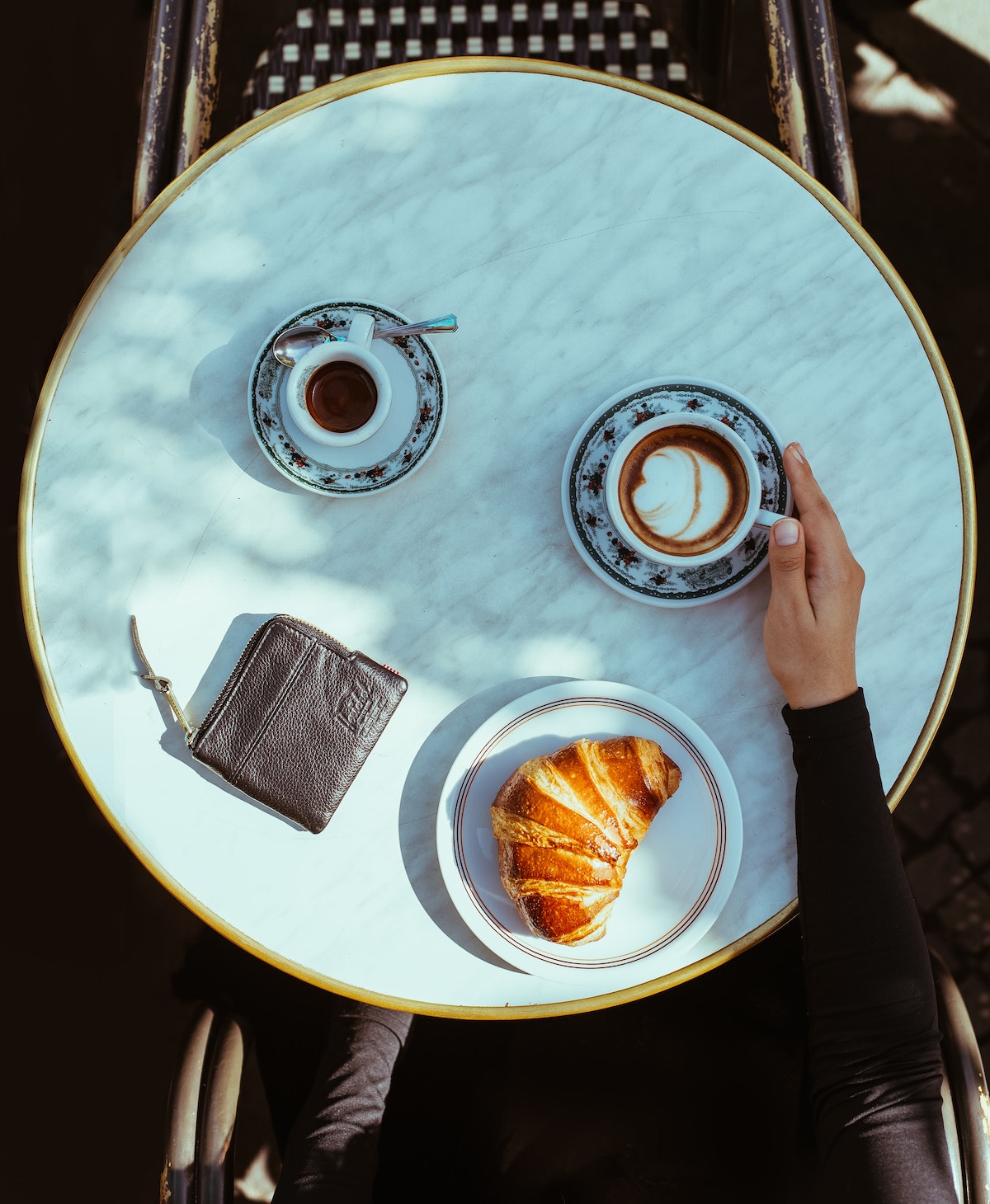 What makes Naples' coffee so good?
The coffee you sip is the result of the barista who made it, the machine which ground it, the roaster who prepared the beans, and the growers or original plant variety. There are many players and many factors that go into making the perfect coffee.
Traditionally, Napoli has been praised for its coffee due to the city's attention to grinding and roasting the beans just right.
When making espresso, coffee beans should be ground into fine particles to increase their surface contact with hot water. This helps bring out the best aromas and characteristics of the coffee. The time it is left in contact with steam defines if your espresso will be too watery or too strong with a burnt taste.
But some experts say the grind all depends on the winds and humidity hitting that day, and in this, it is said, Napoli's baristas are well trained.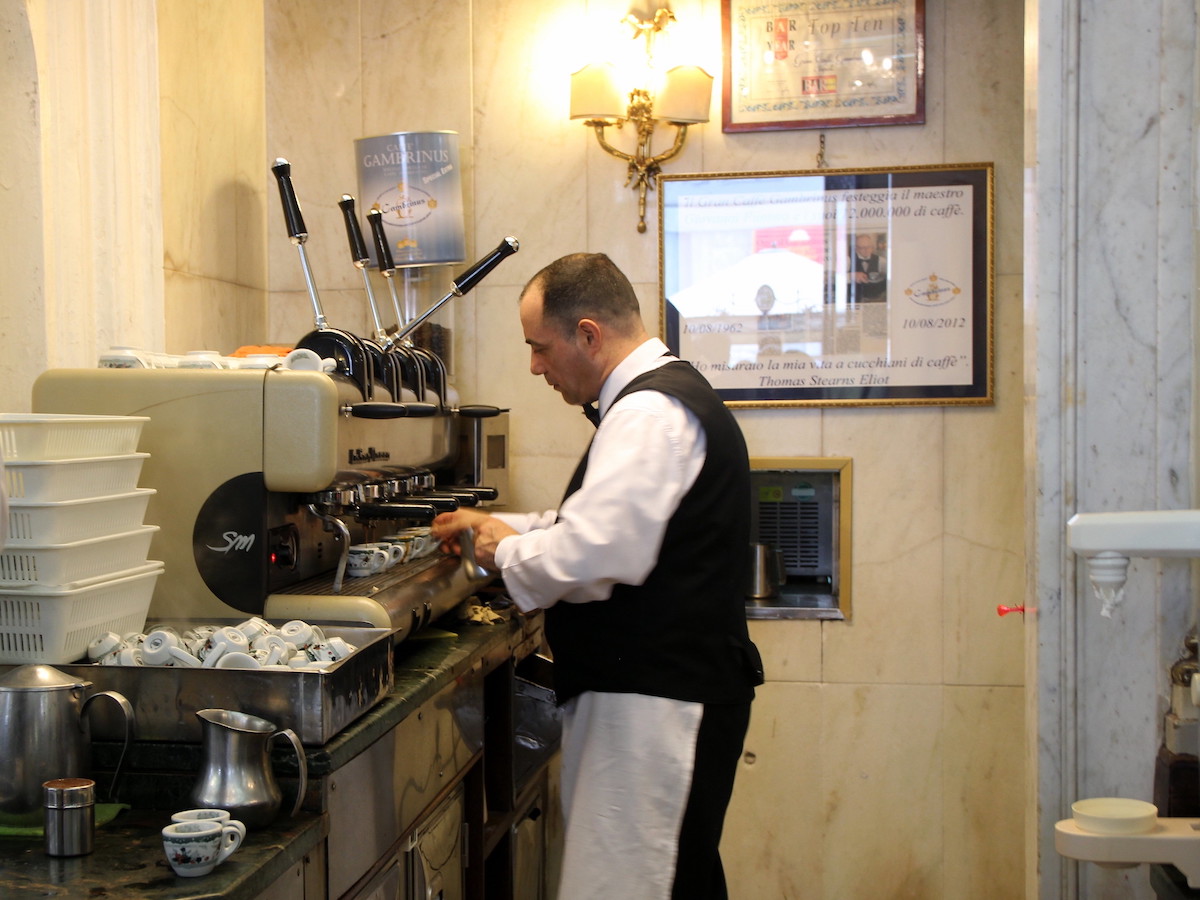 Napoli's coffee history
To be clear, Napoli was not the first European city to realize the excellence of great coffee. It is said it was through Vienna the first coffee made its way to Europe. From there it probably spread to Venice and through northern Italy. Coffee made its way into Naples' daily life around 1768, under Bourbon rule.
Before this, coffee was known in the city, but the Church was a little suspect, so it wasn't drunk very often. The grand parties of the Bourbon rule made coffee a social and elegant custom that was soon made available to many Neapolitans.
Closer to the 1800s, coffee houses began popping up around the city as a meeting place for intellectuals and artists. But another invention led to the diffusion of this daily ritual: The Cuccumella, or Cuccuma. This is what really led to the unique Naples coffee culture.
The cuccuma, a traditional Neapolitan coffee pot
A typical Neapolitan coffee maker comes with many names: the flip coffee pot, the cuccuma, cuccumella, and sometimes even just the caffettiera napoletana. It's quite different from the Moka pot you might be used to seeing in Italy.
The cuccuma is made with two pots, and two handles, that screw into one another, with a filter for the coffee in between. The bottom section is filled with water, then there is a filter. On top of this filter goes the coffee. Then the upside-down pot is attached on top.
Once the water boils, the pot is flipped. This allows the hot water to drip through the coffee until the pot is filled and ready to serve. You might also see the spout covered with a cuppetiello–a small paper cone meant to hold in all the aroma of the coffee for when it is ready to serve.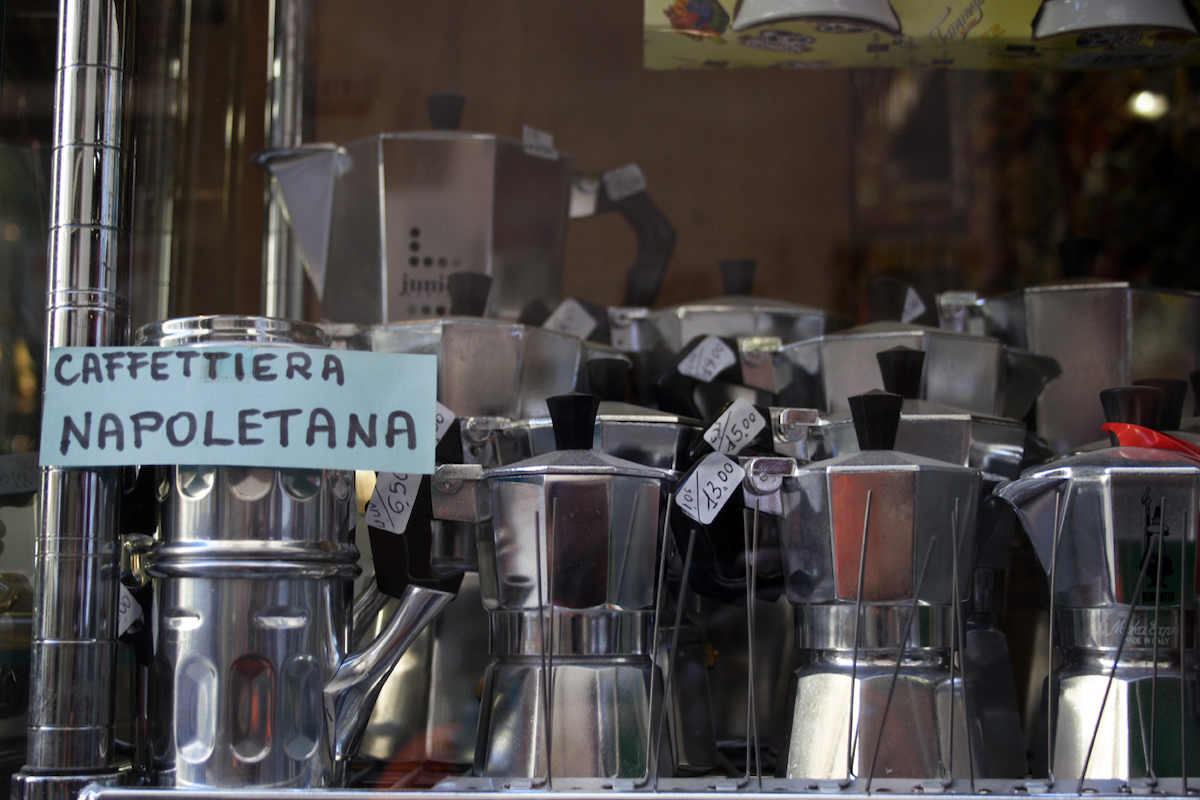 In the end, the coffee is more similar to a drip-style coffee than the steamed or percolated coffee of a Moka. The process is much slower, which in fact is what made it popular for at-home coffee. A ritual prepared for guests while they would chat and catch up, this tradition was the opposite of the quick sip-and-go of a bar espresso.
A little fact that might surprise you: the cuccuma was actually invented by a Frenchman, rather than a local from Napoli! However, it was one of the earliest at-home coffee makers, making it popular throughout Italy, and especially in Napoli. The tradition remained in Napoli longer, even after the invention of the Bialetti Moka, as locals loved the slow ritual of the process.
Today it isn't as widely found, but you can enjoy this style of coffee at a particular bar: Cuccuma Caffè in the heart of historic Napoli. Their goal is to keep this tradition alive and share it with visitors.
Caffé Sospeso
One of Napoli's famous coffee rituals is the caffé sospeso. You'll probably see at most bars a small board with the title caffé sospeso and some tick marks, or you might overhear someone mention they'll leave a caffé sospeso.
But what IS a caffé sospeso?
Caffé sospeso is a strong tradition in Napoli of paying for an extra coffee so that someone in need can have one later.
The idea is that un caffé is so essential to daily life in Napoli, that no one should go without it! This small act of kindness allows everyone to enjoy a hot espresso no matter how down on their luck they may be.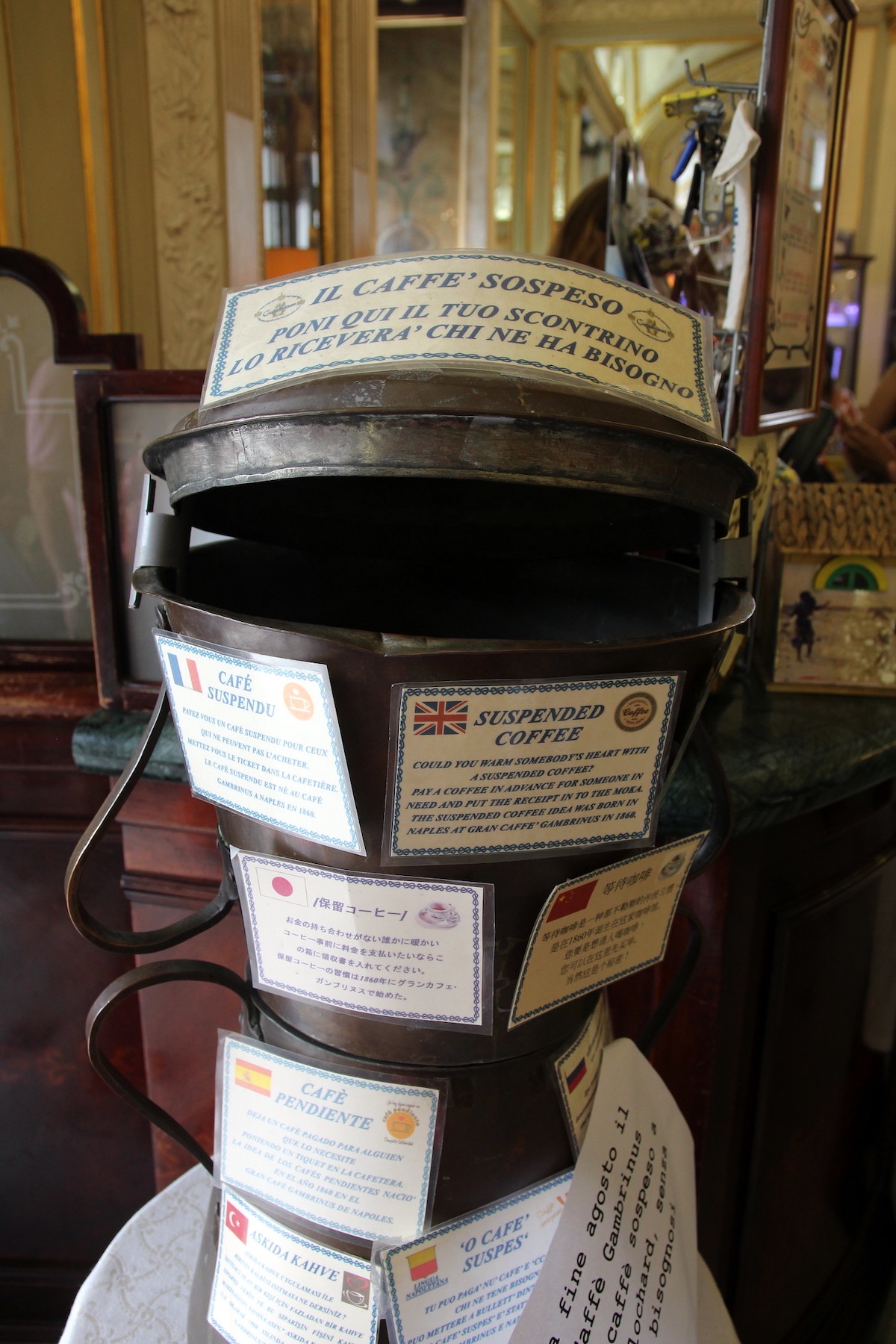 Coffee roasters in Naples
In talking about Naples coffee culture, we have to mention some of the most popular roasters from Napoli, but we also wanted to share some of the specialty coffee roasters nearby.
The most popular roasters you might find in stores are Kimbo, Borbone, and Izzo coffee. These roasters are very popular in Campania. However, if you fall in love with one of them you can often find them in some major supermarkets around Italy!
A bit smaller torrefazione or roastery is Passalacqua, owned and managed by the family since 1948. This is a coffee you can find pretty easily around Naples, but you might have a hard time finding it further away.
Related Reading: Wondering what to pair with your coffee? From sour cherry cookies to fried, cream-filled delights, discover the 10 must-try Neapolitan pastries!
And what about specialty coffee?
Truth is, for being a city that loves its coffee, there is only one primary roaster who has decided to break tradition and explore the world of specialty coffee. Campana Coffee located in nearby Pompeii is a third-generation coffee roaster run by Raffaele and Paola. They roast both single-origin and blends, always of at least 50% Arabica coffee.
You can try a taste of their coffee at their store in Pompeii, at the Ventimetriquadri Caffé in Napoli, or you can even order some online to enjoy at home.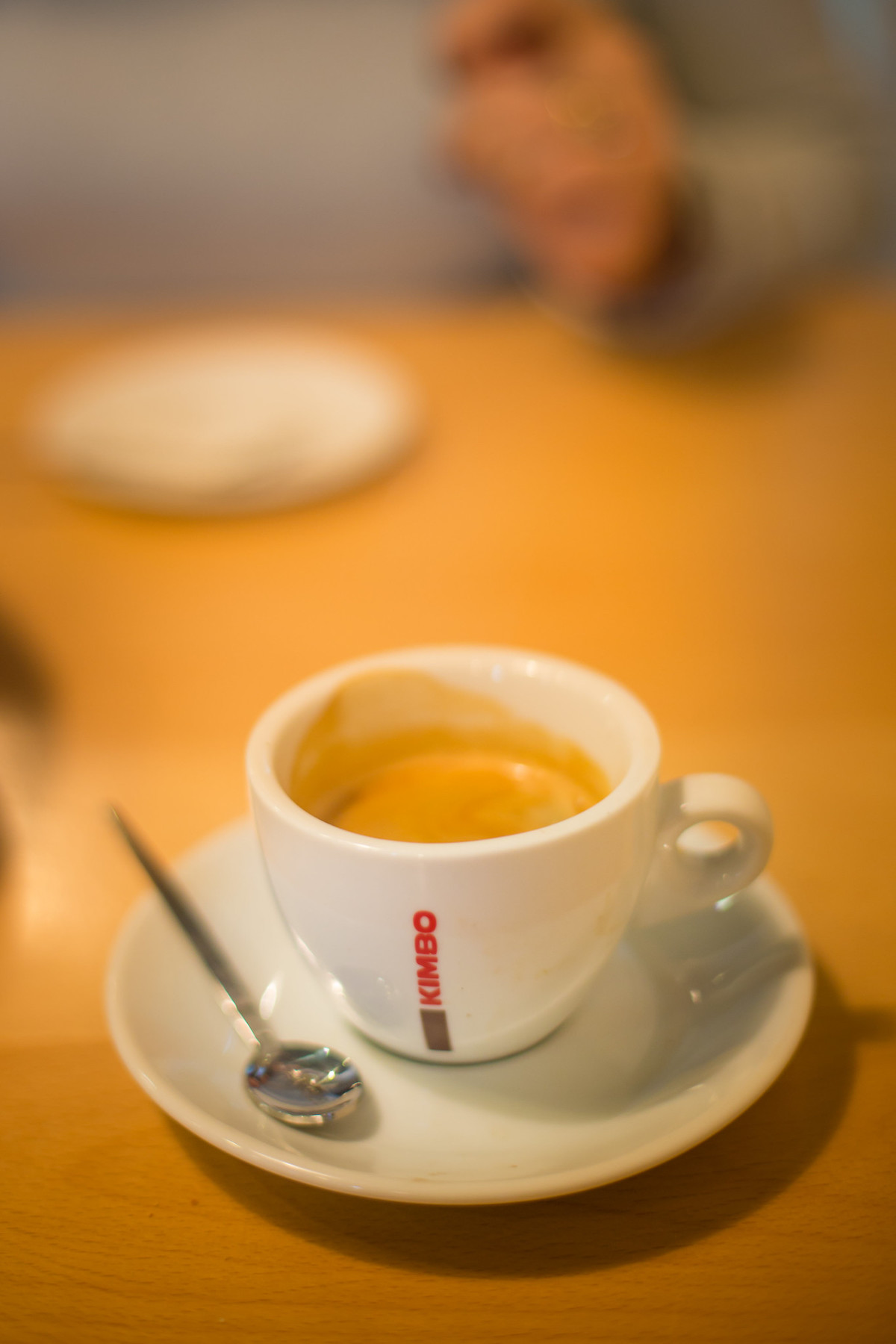 Don't miss these Naples Cafes
If you want to get a peek at the real Naples' coffee culture, here are a few local cafes for you to check out on your next trip.
Classic Coffee House: Gran Caffé Gambrinus
To experience one of the elegant historic coffee houses of Napoli, you'll want to make a stop at Gran Caffé Gambrinus. Enjoy a simple espresso and pastry, or indulge in one of the gourmet coffees inside a beautiful vintage location.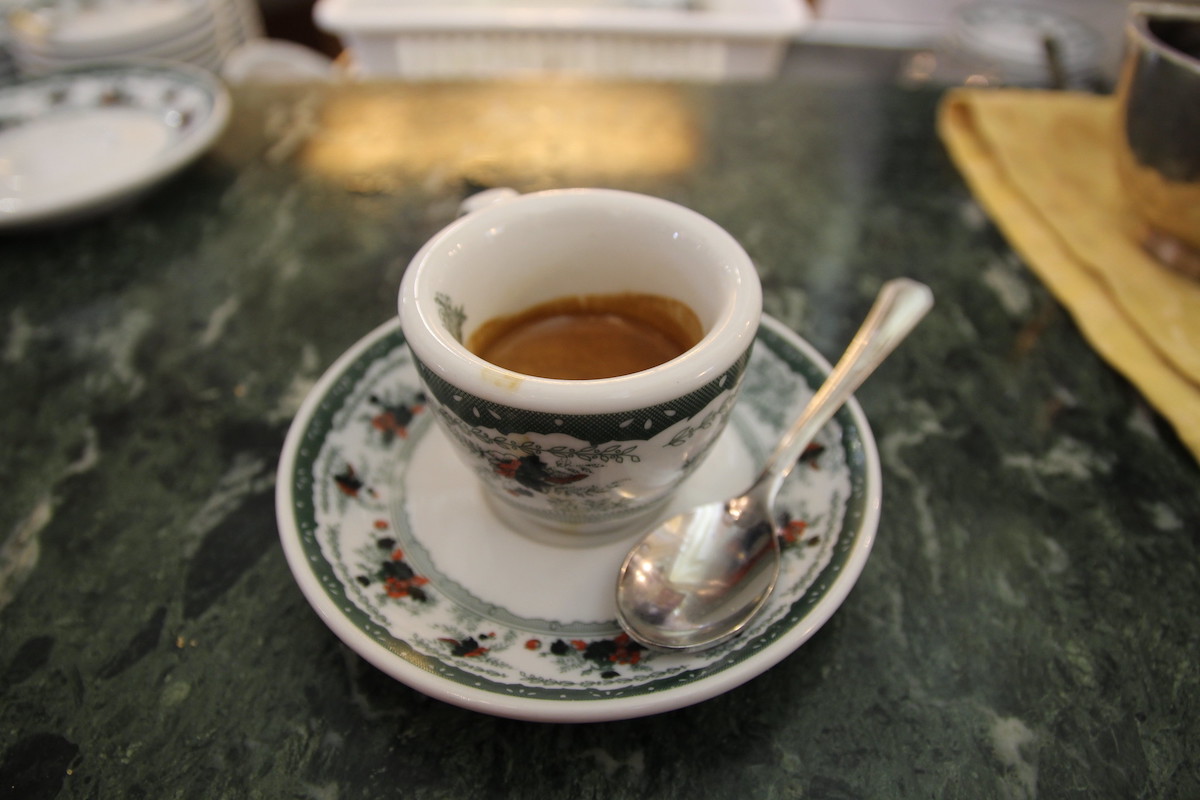 Historic, but easy, caffé al banco: Vero Bar del Professore
If you prefer a simpler experience, the classic Italian caffé al banco, you can still enjoy a step into the history of Naples coffee culture at the Vero Bar del Professore. They have many different blends of coffee to try, as well as some unique gourmet flavored coffees to taste. There is also the option to grab a seat and delight in a warm sfogliatella with your espresso.
Try the cuccuma: Cuccuma Caffè
As mentioned above, Cuccuma Caffè is a unique cafe where you can learn about the coffee tradition of Napoli's flip pot and enjoy a taste. A very small hole-in-the-wall cafe, it's almost as if you are walking into someone's living room. But if this feels a little stuffy, after the demonstration you can take your coffee outside and take in the local street life.
For specialty coffee: Ventimetriquadri
Ventimetriquadri is the first specialty coffee bar in Napoli. They have many different coffees to try in your preferred style. You can enjoy local Campana coffee or other Italian roasters like Ditta Artigianale from Florence.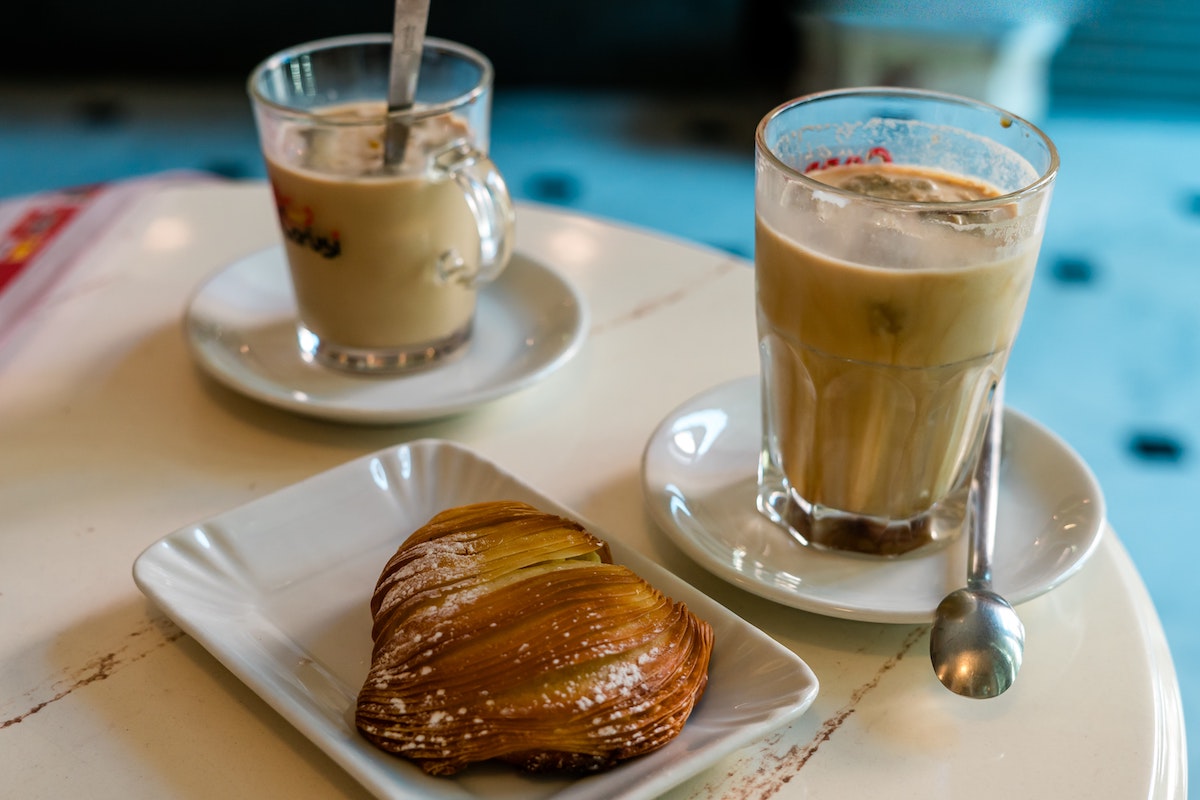 Discover Italy's unofficial culinary capital as you taste your way through the pastry shops, wine bars, and pizzerias of Naples on our Ultimate Naples Food Tour! Join us for 10 food tastings, two glasses of wine, a coffee and a limoncello throughout four vibrant neighborhoods in Naples.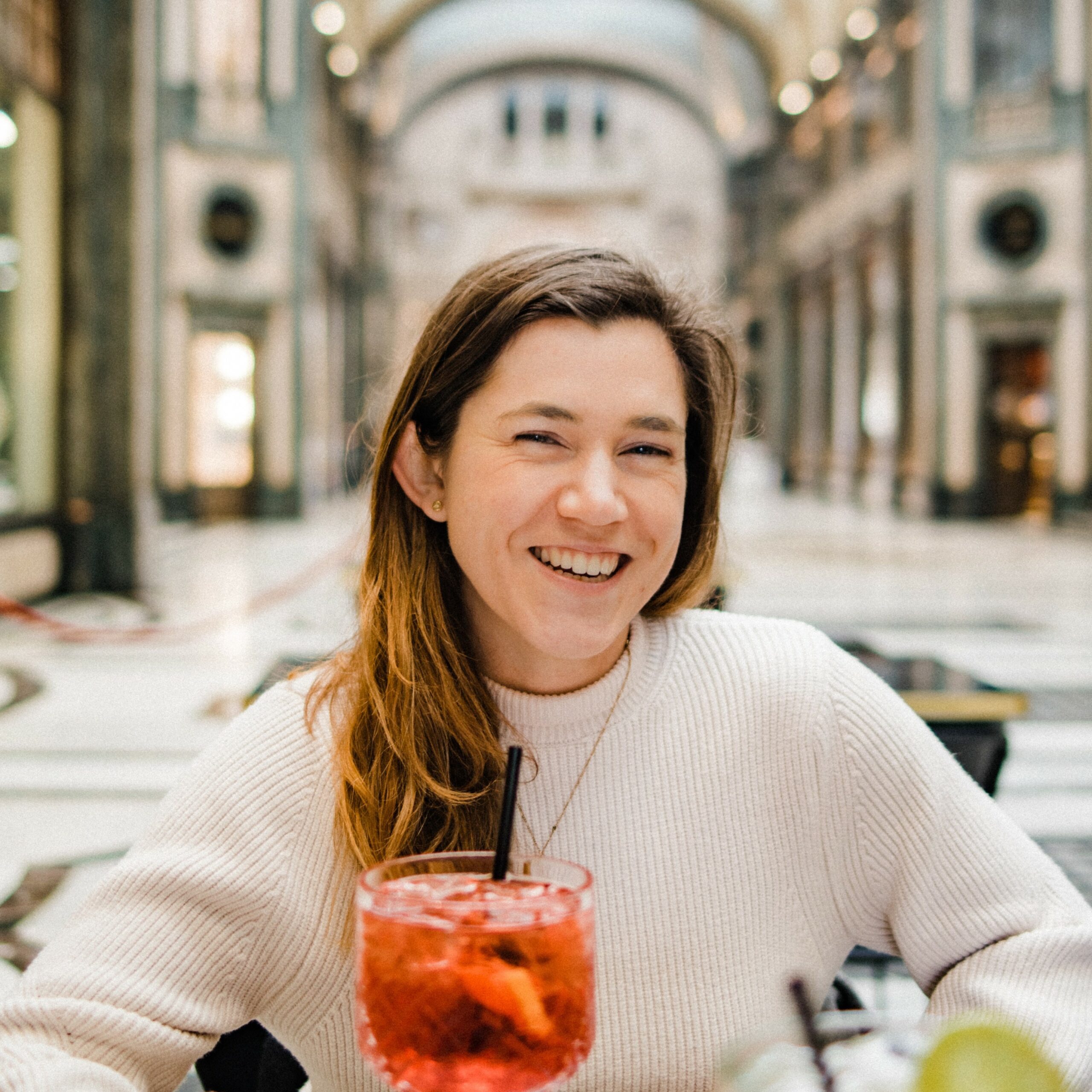 An Italy local for nearly 10 years, Evelyn has traveled to nearly every region getting overly excited about cute doors and nonni cafes. She's an archaeology and art history major who fell in love with Italian wine, getting her Sommelier and Italian Wine Scholar certifications. She's transformed her passion for La Bel Paese into a travel planning and relocation consultancy with Colline Alle Montagne. You'll find her on Instagram @collinemontagne, always sipping a glass of wine and sharing the authentic life in Italy.