After a long morning spent exploring, it's time to head out for lunch in Madrid. Keep reading to discover our favorite local spots—and how to get the best deal!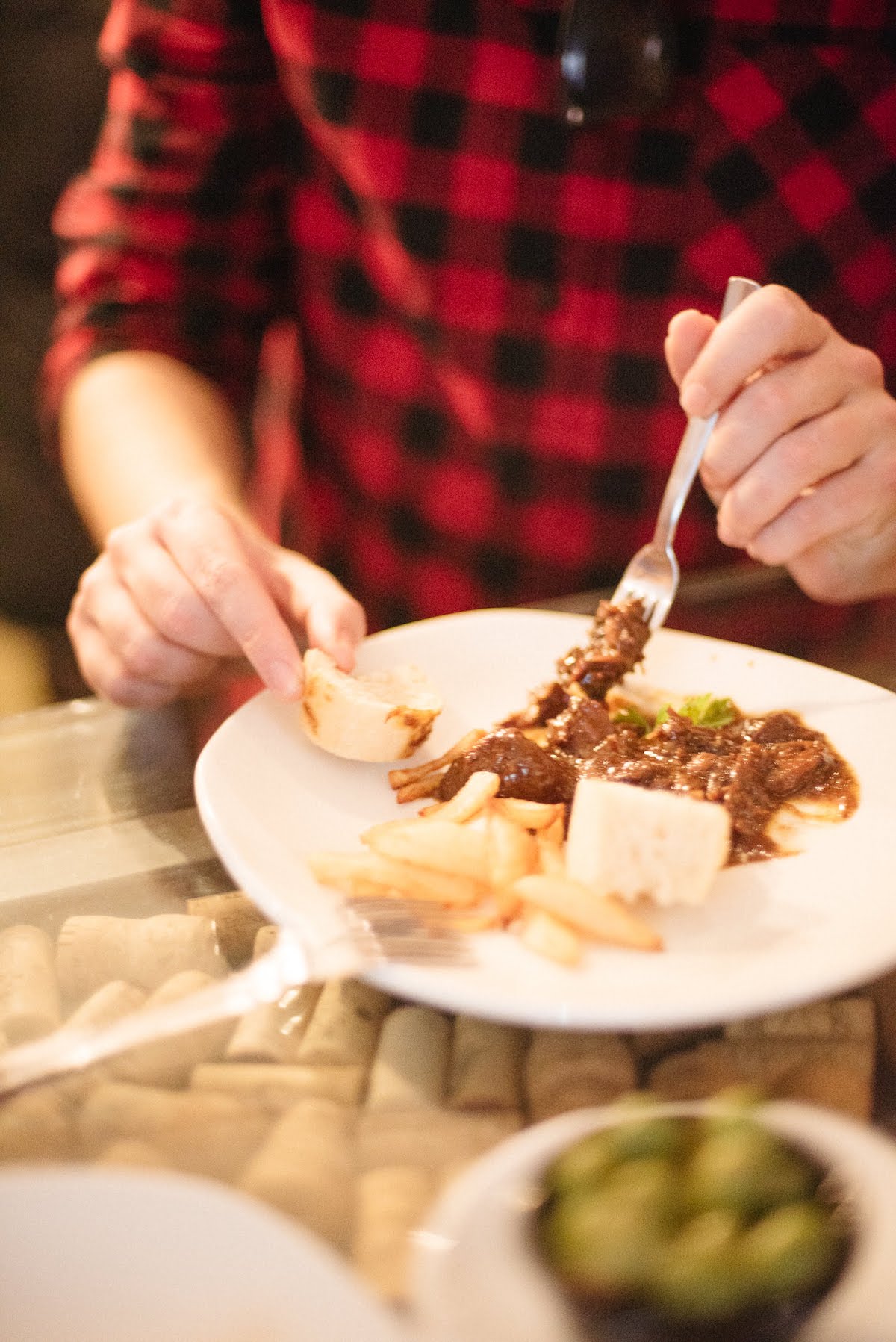 When it comes to lunch in Madrid, the trick is to grab a menú del día. In Spain, lunch is the most important meal of the day, with many restaurants offering this multi-course meal deal.
The menú del día, or menu of the day, is a two- or three-course meal offered at a fixed price. Ranging from €10 to €15 on average, it will normally include an appetizer, a main course, a dessert or post-meal coffee, and of course, a glass of wine.
To help you narrow it down, we've prepared a list of our favorite spots for lunch in Madrid. Some have an old-world charm while others boast a contemporary and stylish European feel. We'll show you the best of both worlds!
Traditional Lunch Restaurants in Madrid
These are old-school taverns. You know, the ones where old men convene with their pals to drink vermouth at the bar. These taverns are known for cooking up the most traditional and classic versions of Spanish food.
Heads up: Don't expect staff at these old-school places to speak much English. (But we promise that the food is worth it!)
1. Taberna de Maceiras
From octopus and squid to clams and cod, Taberna de Maceiras brings Galician spirit and cuisine to Madrid.
The tavern is rustic, the service is brusque yet friendly and the meals are meant to be shared with friends and family—all in true Galician style. The lunch menu is a modest €10 for a mix of seafood and rice dishes.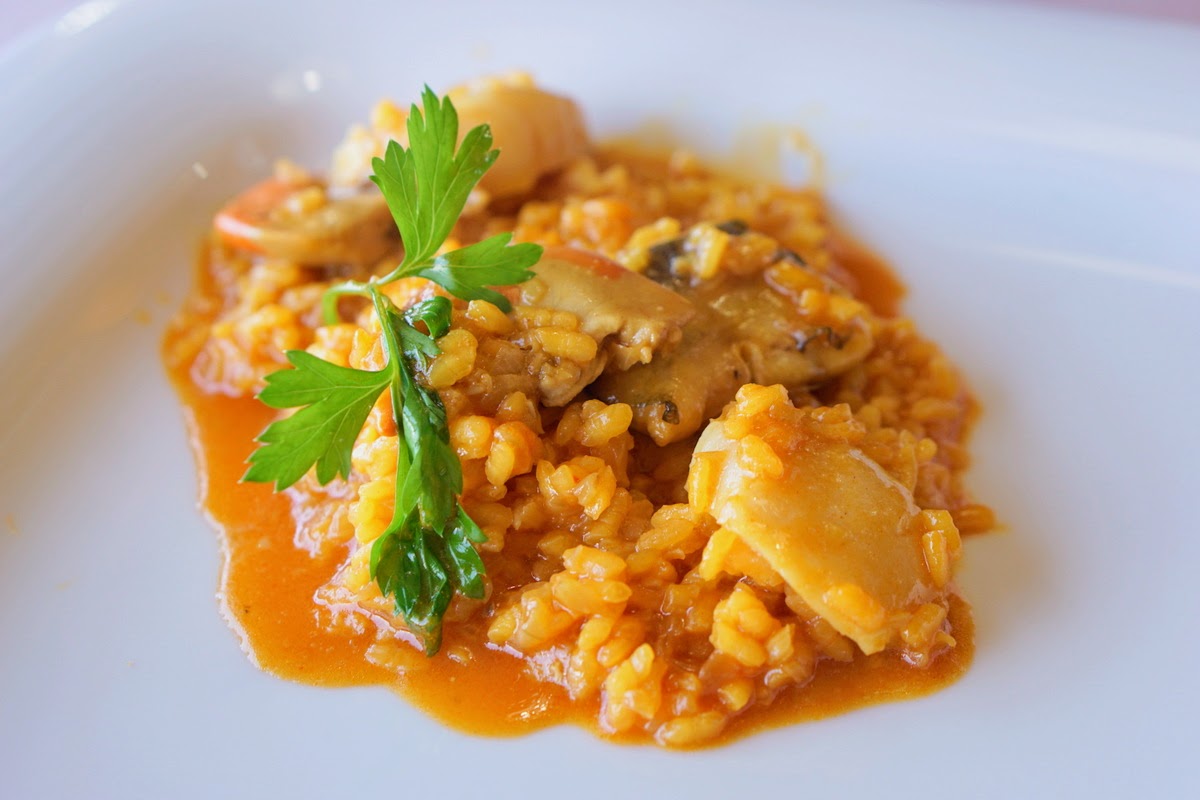 2. La Casa de la Tortilla
They say there are two kinds of people: ones that like their tortilla runny and others that like it well done. No matter where you fall on the tortilla de patatas spectrum, La Casa de la Tortilla will make yours to order however you like it! Head over around 1:30 p.m. and you'll join a crowd of working-class Spaniards for laughs and lunch.
Their fairly priced menú del día is a great choice for a hearty lunch of tapas, a generous portion of tortilla and unlimited beers. If you're looking for something different, their rice dishes are also excellent.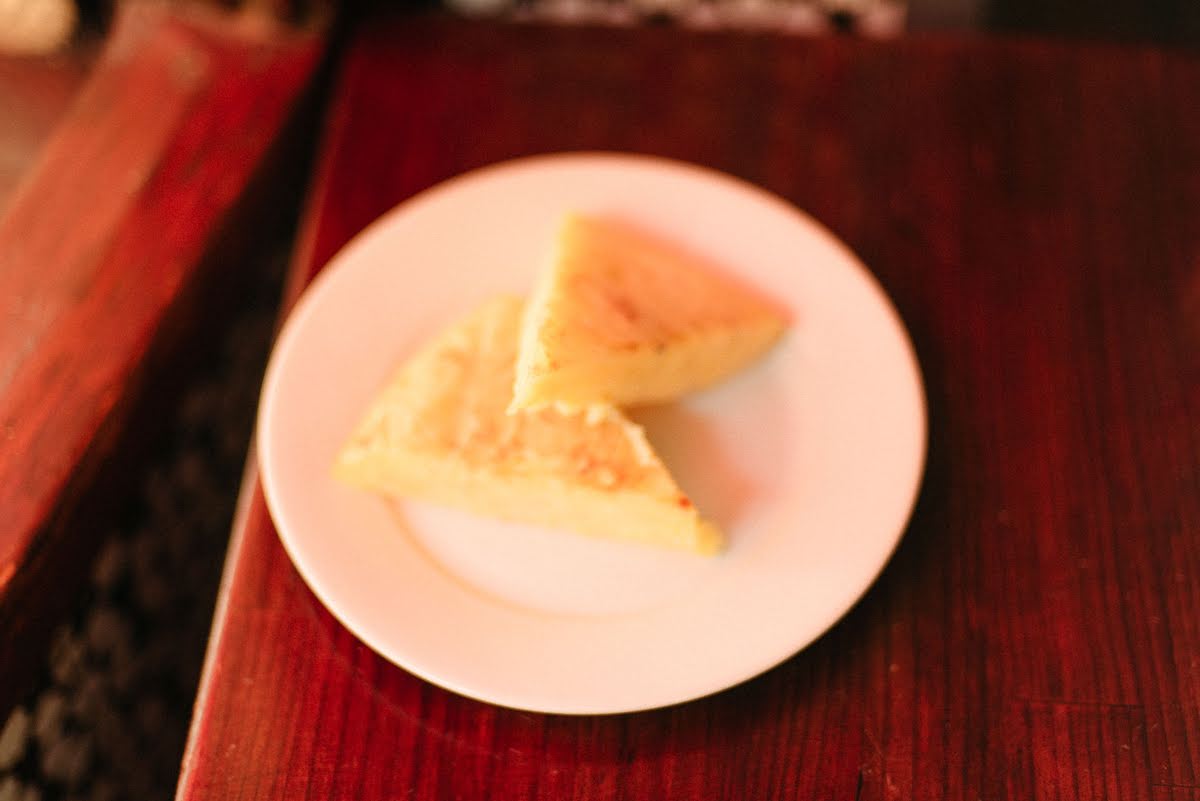 3. La Casa de las Torrijas
There's no better way to get two madrileños into an argument than by asking whose grandmother makes the best torrijas—especially in the aptly named La Casa de las Torrijas.
This charming little spot in Madrid's historic center has been serving torrijas since 1907. Torrijas are often referred to as the Spanish version of French toast, and they're very common around Easter. The good news for torrija lovers is that they're served at La Casa de Las Torrijas year round!
At some point along the way, they added savory dishes to the menu here, too. Today, they offer a daily menú del día, making this place a must for lunch in Madrid! If you're like us and love to end each meal with a special dessert, La Casa de las Torrijas is a must.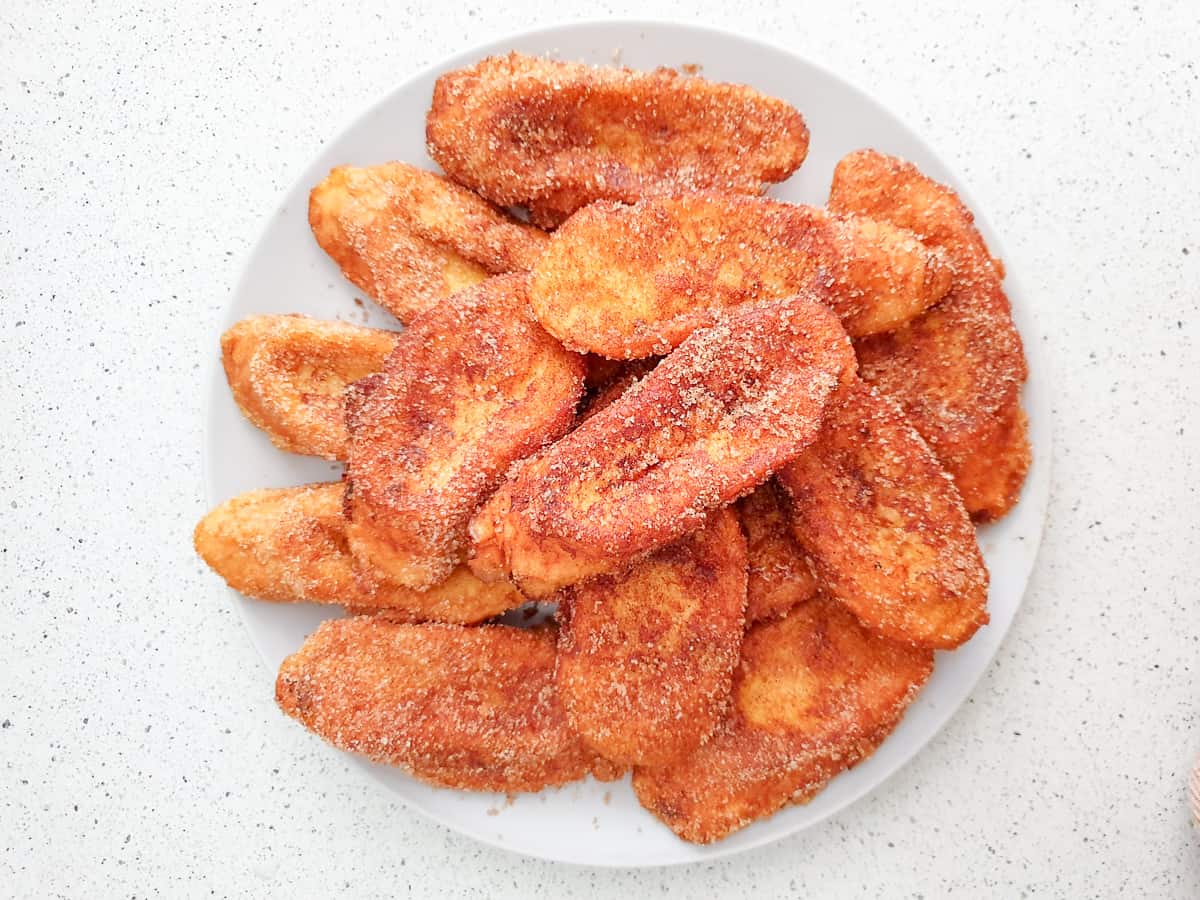 Contemporary Lunch Restaurants in Madrid
The traditional Spanish taverns hold a special charm that can't be dismissed, but let's get real: sometimes not even young Spaniards want to have lunch with their grandparents!
If you're looking to have lunch in Madrid in a place with a more modern feel, these restaurants are a must. They work hard to be contemporary while staying true to the traditional roots of Spanish cuisine.
4. La Colmada
Ever heard of a "neotavern"?
They're a lot like the old-school lunch spots mentioned earlier, but with a face lift. The decor is a little more hip, the walls have a fresh coat of paint and the business cards have logos. Yet the dishes are still the same hand-me-down recipes from a Spanish grandmother.
In Madrid, that's what we call a neotavern and La Colmada is the perfect example of one!
At midday, the kitchen prepares a dish of the day for €5.50, and for another €2.50 you can add a drink and a side of bread to the mix. A lunch this good in Madrid for that price is unheard of!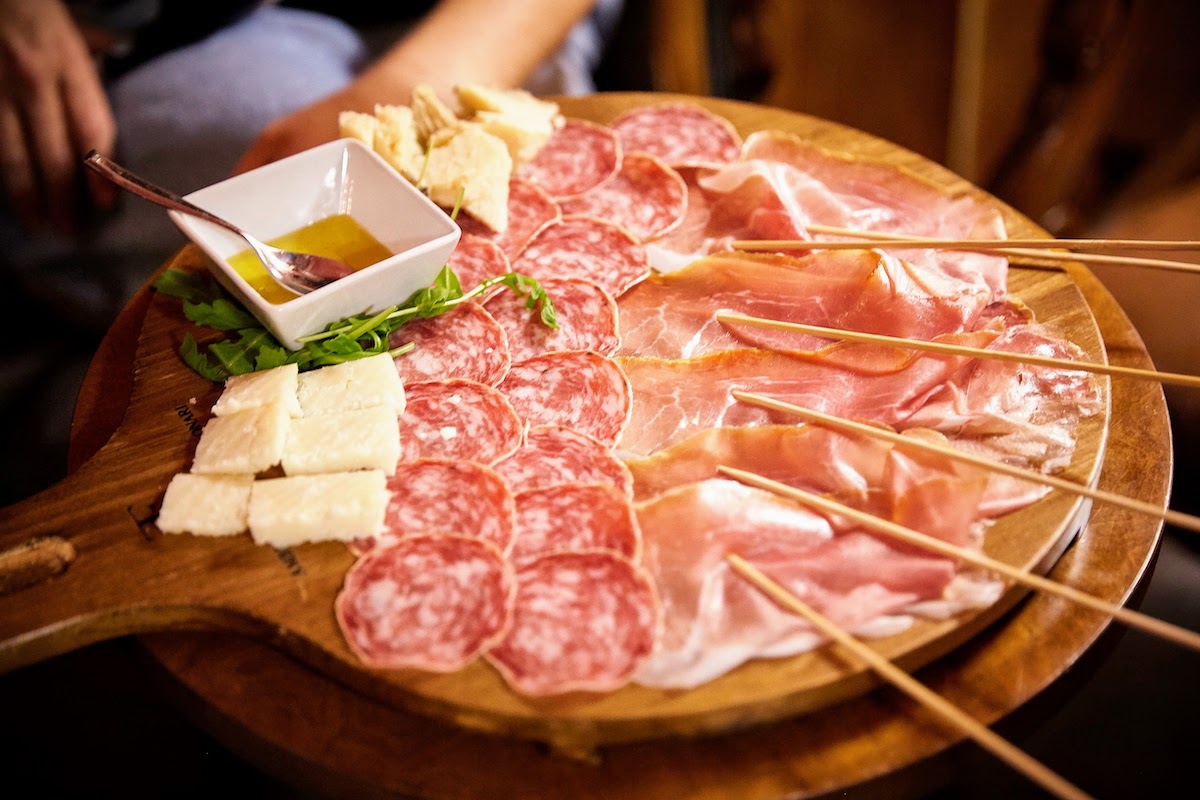 5. Rosi La Loca
Tucked away on the narrow Calle de Cádiz, you'll find Rosi La Loca.
Rosi is a woman with a passion for gastronomy. She has traveled around the world but always returns to Madrid where she now shares her international experiences through her kitchen. In each and every tapa, Rosi adds a touch of the countries she's visited.
This colorful conceptual tapas bar was designed with such extreme detail and care that leaving Madrid without visiting it would be a pity. (Especially when lunch starts at just €15!)
6. Badila
A hidden gem in the Lavapiés neighborhood, Badila serves up traditionally inspired Spanish dishes with a touch of international flair.
With around six or seven options for both first and second courses, you're spoiled for choice at this friendly, contemporary spot. Everything is prepared fresh from ingredients that the owner, Miguel, picks up that same morning at the market.
Just be sure to leave room for dessert—their rich and delicious chocolate cake is the stuff dreams are made of.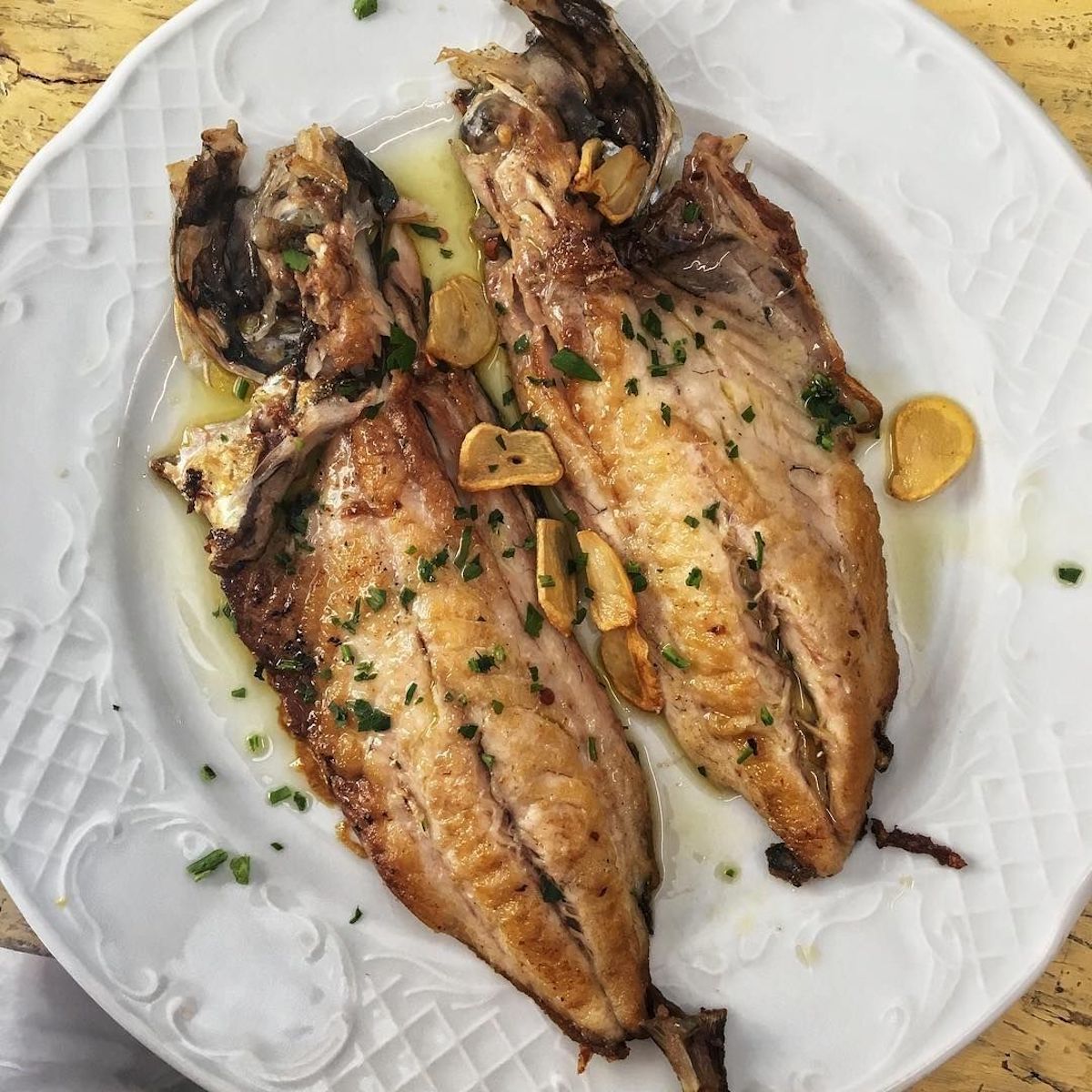 Lunch in Madrid FAQs
What is a typical lunch in Spain?
Lunch in Spain is the main meal of the day, so dishes tend to be heartier and more filling than at dinner. At home, this can mean a hearty stew, a rice dish like paella, or something meat- or seafood-based. When eating out, many restaurants offer a menú del día of a starter, main, bread, dessert or coffee, and a drink, all for one reasonable price.
What time is lunch in Madrid?
Most madrileños eat lunch between 2 and 3:30 p.m. Restaurants tend to open around 1 p.m. at the earliest.
How much does lunch cost in Madrid?
The popular menú del día fixed-price meal, which is available at most Madrid restaurants at lunchtime, costs an average of €10–15.
Update Notice: This post was originally published on May 20, 2019 and was updated with new text and photos on September 29, 2021.
Want to join us for lunch in Madrid? Our Ultimate Spanish Cuisine Tour is calling your name. This daytime experience will give you a crash course in local food and eating habits, so you'll be able to venture into even the most crowded restaurant or tapas bar with no fear.