Venice is one of the most popular tourist destinations in the world and with good reason. But if you want to see more than just the main attractions and explore more of the area, check out this guide to the top islands in Venice. Whether you prefer Burano, Sant' Erasmo, San Michele, or Torcello, we'll cover these and more.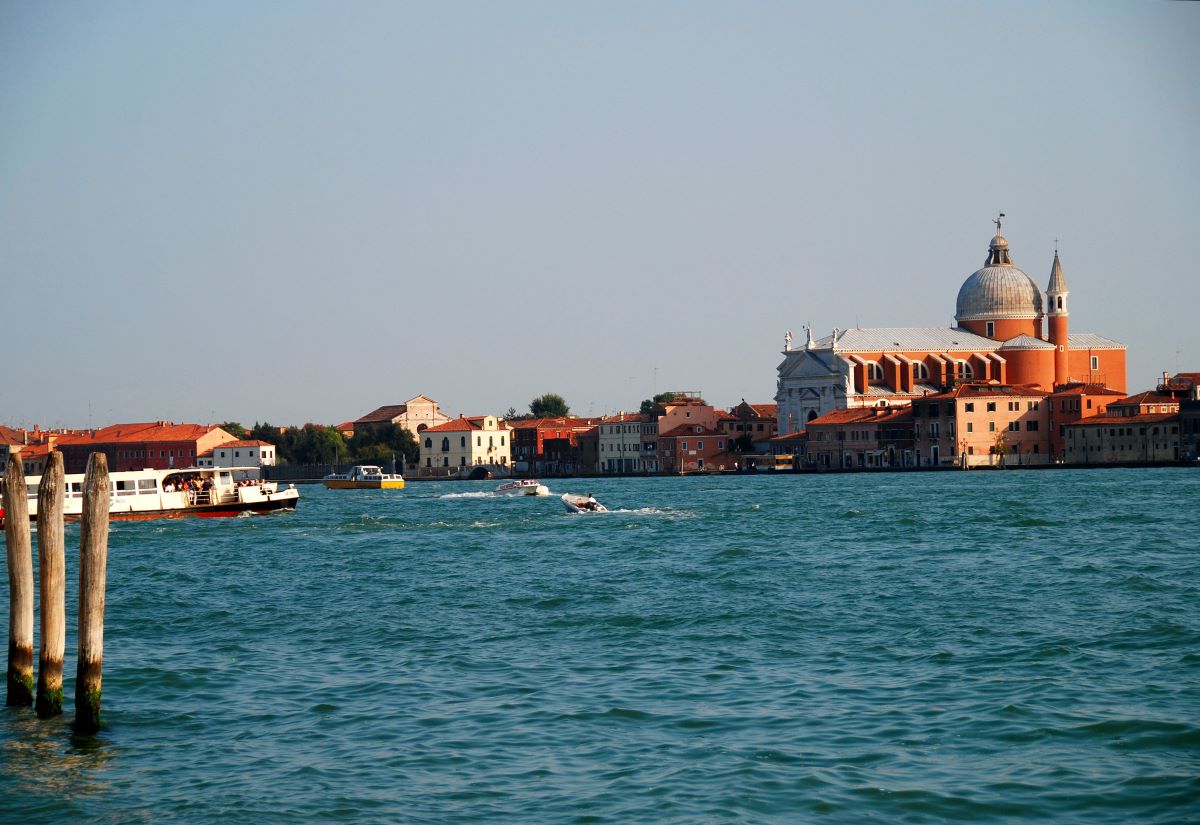 Burano
Burano is one of the most colorful fishing villages in Italy and the world. This island, located just outside of Venice, is known for its brightly colored houses that have been painted in different colors for decades.
In addition to its colorful appearance, Burano has a rich history as an artisan and fishing community. Most visitors come to see Burano for its lace-making tradition.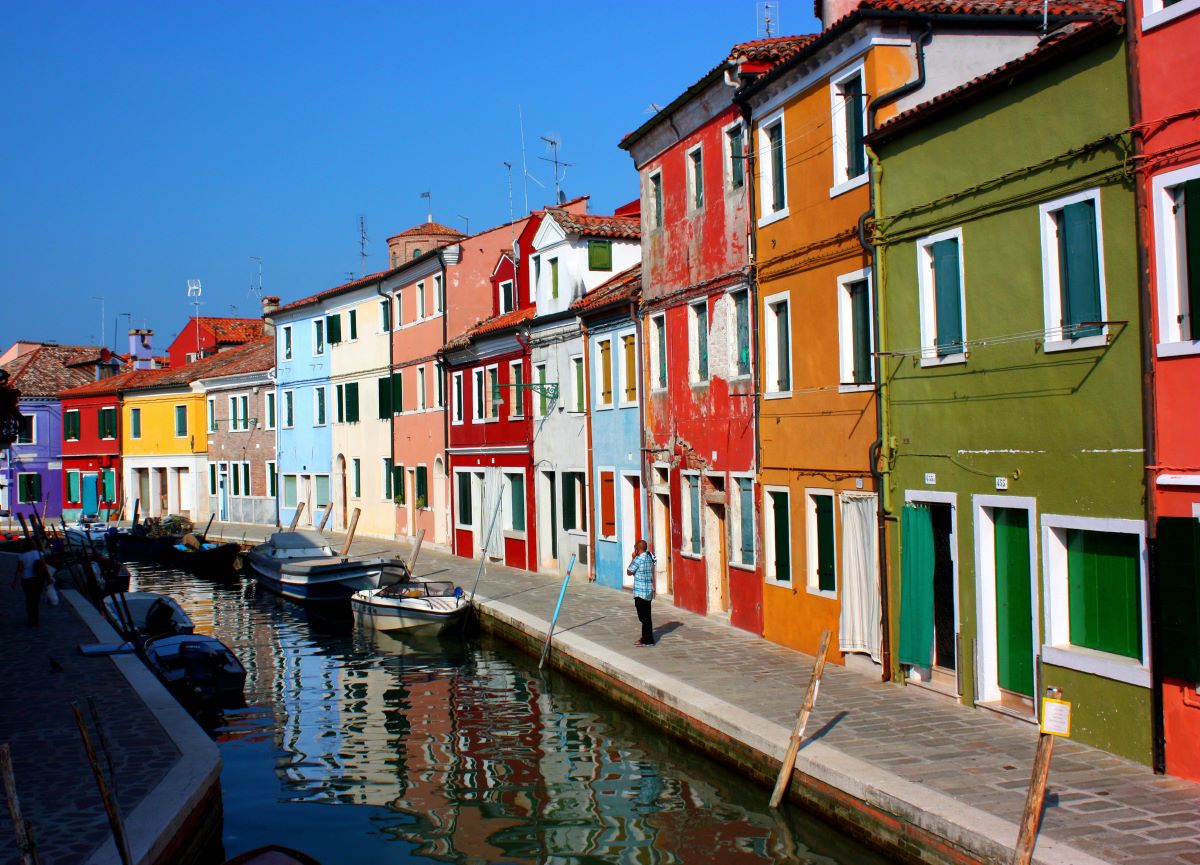 How to Get to Burano
The best way to get to Burano is by Vaporetto (water bus). You have to take line 12 in Venice from Fondamenta Nuove or San Zaccaria. To get in there, it will take about 45 minutes. Tickets cost €7.50 each way.
What to Do on Burano
Burano's main attraction is its colorful houses that are ideal for Instagramming, especially La Casa più Colorata (the most colorful house). 
Among the island's most distinctive things are lace, so if you are interested in learning more about this topic, we recommend you visit the Merletto museum, or visit one of the shops where the women make these beautiful fabrics, and in which you can pick up a souvenir. You can also discover different points such as the church of San Martino, Cappella di Santa Barbara, and Piazza Galuppi. To complete the itinerary, eat risotto di gó, a typical dish of the island, or other fish dishes, in Trattoria da Romano.
Sant' Erasmo
Sant' Erasmo is located in the northern lagoon of Venice, commonly known as the Orto di Venezia (orchard of Venice), due to its rich agriculture, where purple artichokes stand out. The island has long been a favorite spot for Venetians seeking a respite from the city, and today it's also a popular destination for tourists.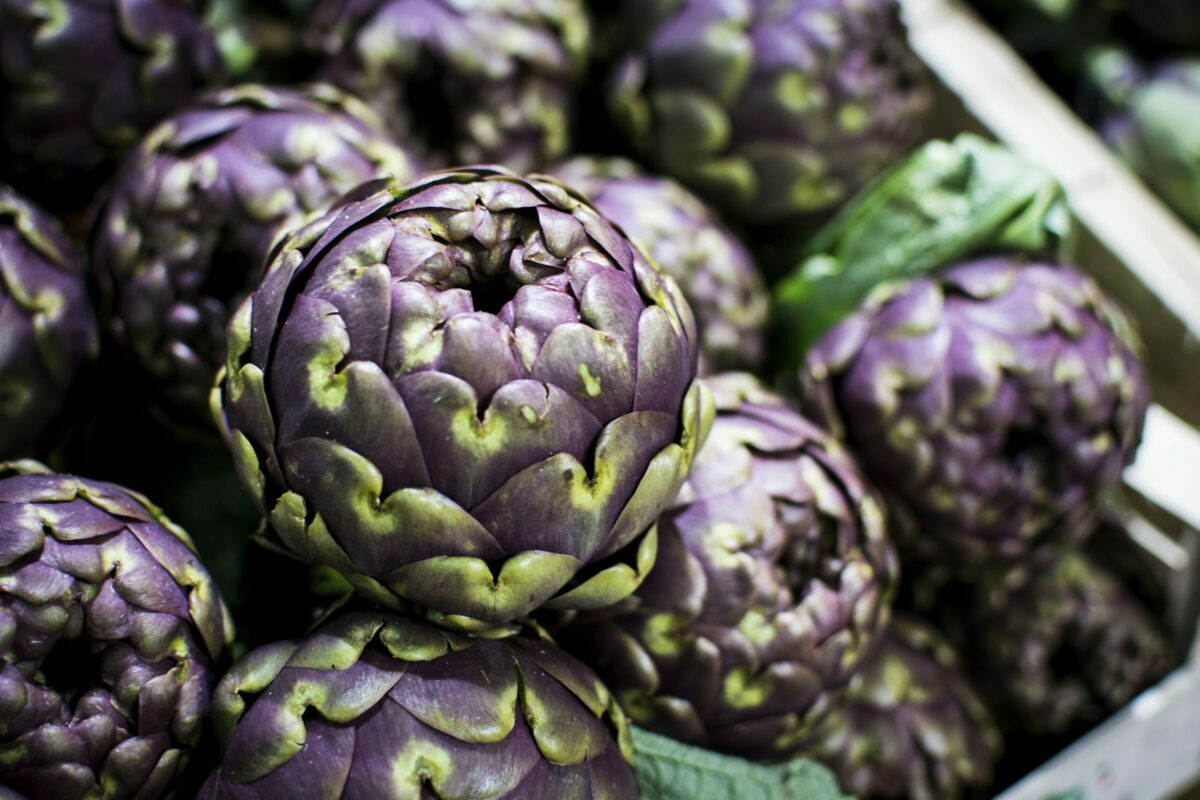 It's a nice place to visit, with a unique atmosphere, far from the crowds of Venice. The island is quiet and peaceful, but with plenty of things to see and do.
How to Get to Sant' Erasmo
To get to Sant' Erasmo from Venice, you can take a Vaporetto line 13 from Fondamente Nove. To get there it will take about 30 minutes. Tickets cost €7.50 each way.
What to See on Sant' Erasmo
The plan to visit Sant' Erasmo is very relaxed. To tour the island, you can go on foot or by bicycle along its paths while enjoying the views and beautiful landscape.
One of the most popular activities on sunny days in Sant' Erasmo is having a picnic or simply sunbathing on Bacan beach. You can also visit the Church of Cristo Re, built in 1929, which has paintings from the Tintoretto school inside. The wildest part of the island, where local crops are grown, is an ideal place for birdwatching. 
If you are in the area during May, do not miss the festival of purple artichokes, in which you can taste all the delicious dishes made with this vegetable. To try the typical cuisine of the island, we recommend you reserve a table at the Il Lato Azzurro restaurant (Via dei Forti, 13).
San Michele
San Michele is one of Venice's most popular islands, and it's easy to see why. This small island is home to some of the most beautiful places in the city, including the Basilica of San Michele and the cemetery where many famous Venetians are buried.
How to Get to San Michele
The easiest way is to take the Vaporetto lines 4.1 or 4.2 from Fondamente Nove. Boats leave approximately every 20 minutes during the day from this pier. It takes about 15 minutes to get to San Michele. The cost of the ticket is 7.5 and is valid for 75 minutes.
What to See on San Michele
One of the main attractions here is the Church of San Michele, which dates back to 1479 and was the first Venetian work built by the architect Mauro Codussi. This island is also known for its monumental cemetery, which is visited by thousands of tourists outside of Venice. This cemetery is the union of two islands: San Michele and San Cristoforo; this happened as a result of the burial of a river, which took place during the 19th century.
Torcello
Torcello is a quiet, peaceful, and idyllic place; since it is almost uninhabited. It was once an island with a significant urban center and its own government, but floods forced most of its residents to leave.
How to Get to Torcello
There are two Vaporetto lines available from Venice to Torcello, 12 and 14. Departing from Fondamente Nove and Piazza San Marco. Tickets cost €7.50 each way.
What to See on Torcello
The highlight here is the Cathedral of Santa Maria Assunta, one of the most impressive structures on the island. It was built in 639 and is dedicated to Santa Maria Assunta. On the front of the counter, you can admire the impressive mosaic of the Last Judgment, which covers it almost entirely.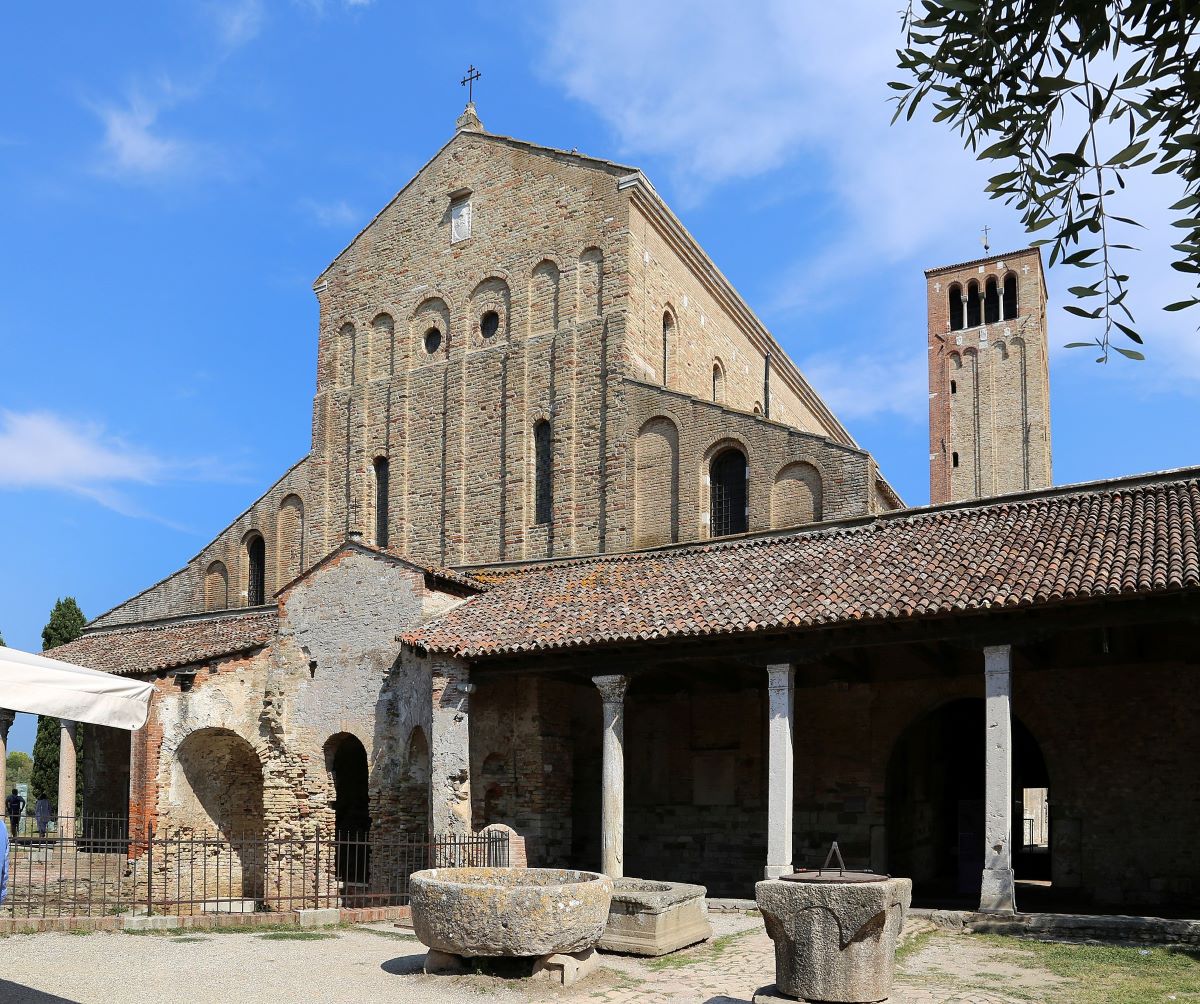 To enjoy a delicious Venetian lunch, we recommend the Taverna Tipica Veneziana (Fondamenta dei Borgognoni, 5). This place is ideal to taste the Risotto di gò and mixed fried seafood.
Murano
Murano Island is undoubtedly one of the most popular tourist destinations in Venice. A Venice itinerary is not complete if this place is not included. The main reason for its popularity is the manufacture of glass.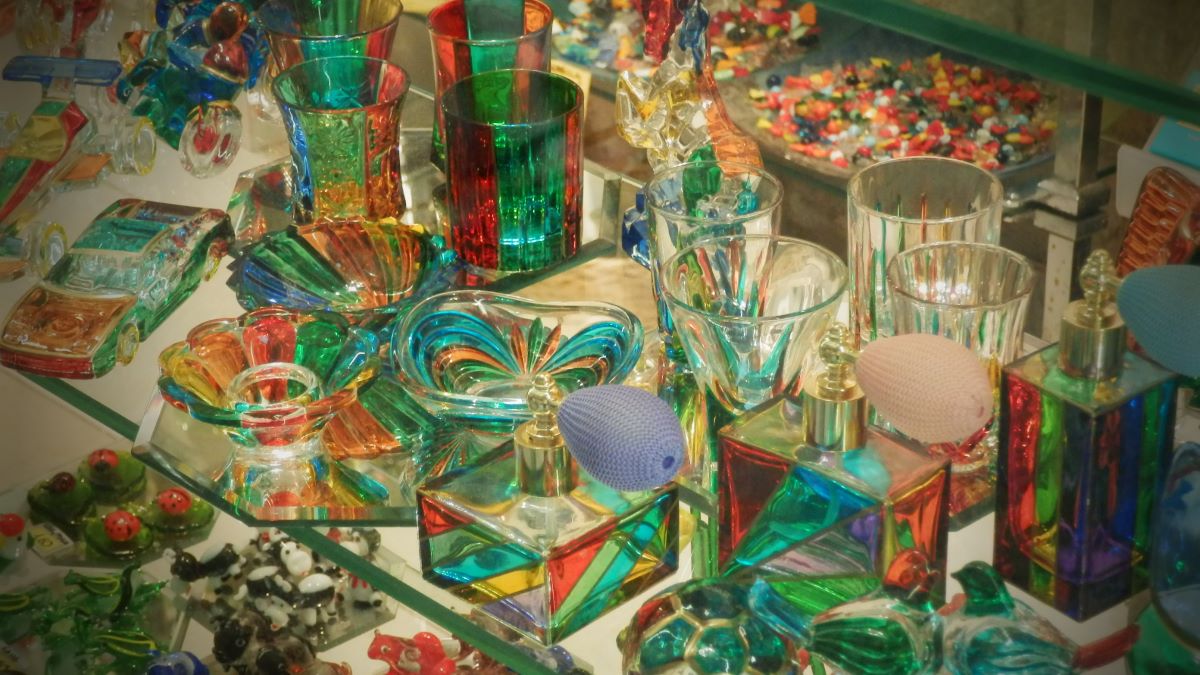 How to Get to Murano
To get to Murano from Venice there are six Vaporetto lines available depending on where you are in the city:
Line 3 from Piazzale Roma

Lines 4.1, 4.2, 12 and 13 from Fondamente Nove

Line 7 from San Zaccaria
What to See on Murano
The main attraction of the island is its glassware. There are several glass factories in Murano producing everything, from intricate chandeliers to everyday objects like vases and bottles. Visitors can watch craftsmen shape glass using hot air or molten lead at La Fucina. The island also has a museum dedicated to its stained-glass history.
Other things to see and discover are Duomo Santi Maria e Donato, Palazzo da Mula, via Fondamenta dei Vetri (the street where most of the glass shops are), and the Faro di Murano.
Our favorite place to eat in Murano is La Perla ai Bisatei (Campo S. Bernardo, 5/6, 30141 Venezia VE). Here you will find plenty of authentic local dishes all made fresh in-house.
Lido di Venezia
 Lido island is Venice's showpiece beach, located just across from Venice in the lagoon. It has a long and proud history as a resort destination for Venetians.
How to Get to Lido di Venezia
The best way to get to Lido is by Vaporetto. From different points of Venice, there are seven lines that include a stop at this island.
Lines 1, and 6 from Piazzale Roma 

Line 5.1 from Fondamente Nove 

Lines 5.2, 10, and 14 from San Marco 

Line 17 from Tronchetto
What to See on Lido di Venezia
As we already know, the main attraction of the Lido is its wonderful beaches that stretch along its length.  However, this island offers many other fun activities. You can rent a bicycle and tour all its corners, visit Malamocco (a small island within the island), visit the protected area of Oasi delle Dune degli Alberoni, play golf, and eat authentic Venetian food and its famous Cicchetti at Osteria al Mercà for lunch or aperitif.
Journey to Venice's outer islands – Murano and Burano – by private boat on our Premium Lagoon Excursion: Murano Glass, Burano & Wine tour! Along the way, we'll indulge in a VIP-level wine tasting at a secluded vineyard and experience a private glassmaking demonstration without the crowds.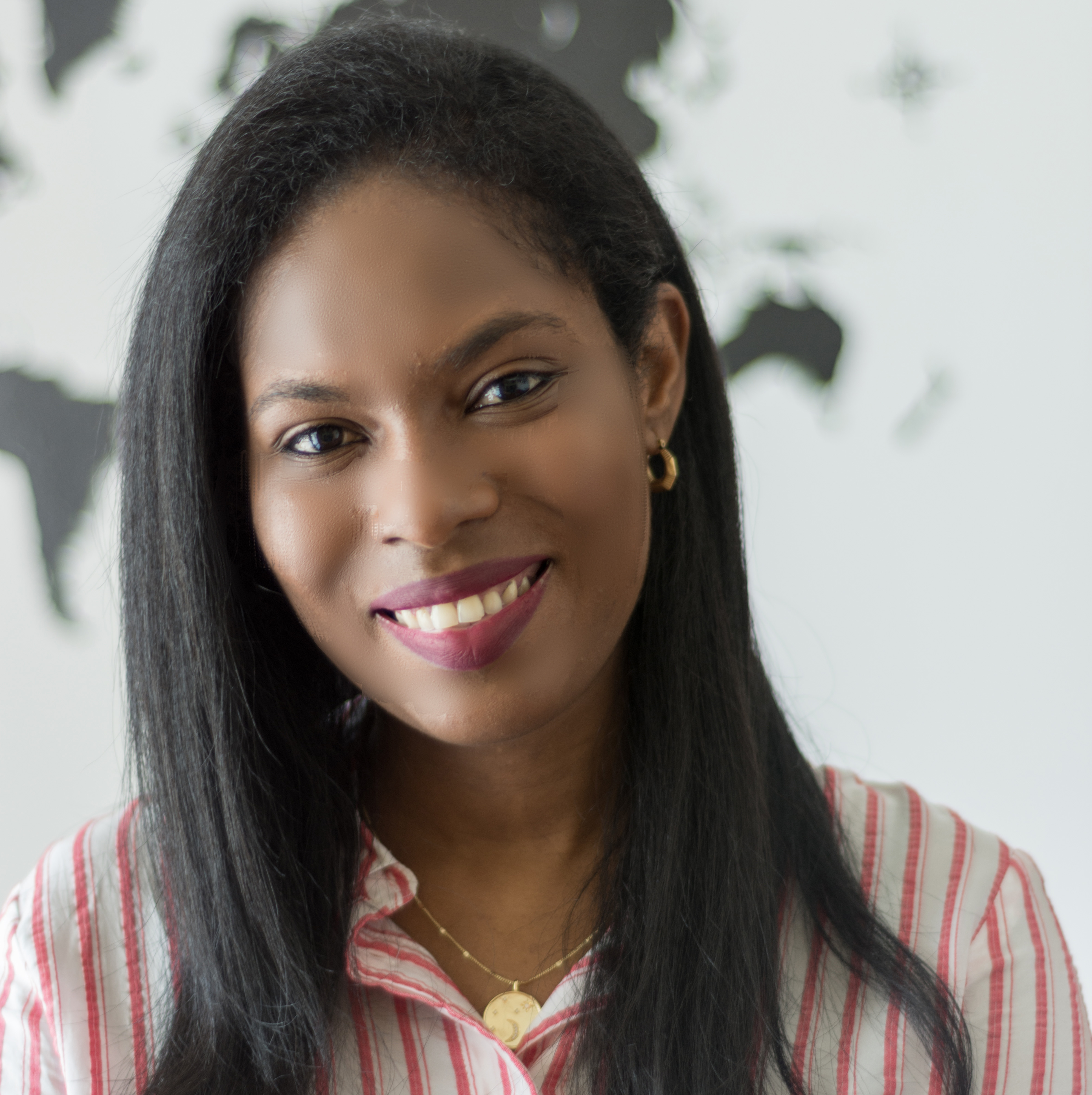 Yareli is a Dominican travel writer based in the beautiful city of Lucca, Italy. Traveling and exploring every corner of Tuscany are her passions. She enjoys trying new flavors while traveling. As well as sharing her travel experiences through her blog Wandering and Tasting and Instagram @wanderingandtasting.