Finding a nice, warm terrace to curl up on is essential for winters in Seville. We primarily live outside, even during the colder months, so anywhere with blankets and heaters is a go-to spot for us!
In a city as beautiful as Seville, who wouldn't want to spend all their time outside? With all the picturesque views and fantastic architecture, there's plenty to look at from street level as well as the rooftops. Even without heaters, quite often it's warm enough in the afternoon to have a drink in the winter sun.
Many terraces are only open during spring and summer, so figuring out where to go can be a little tricky. That's where we come in! Allow us to point you in the direction of five winter terraces in Seville.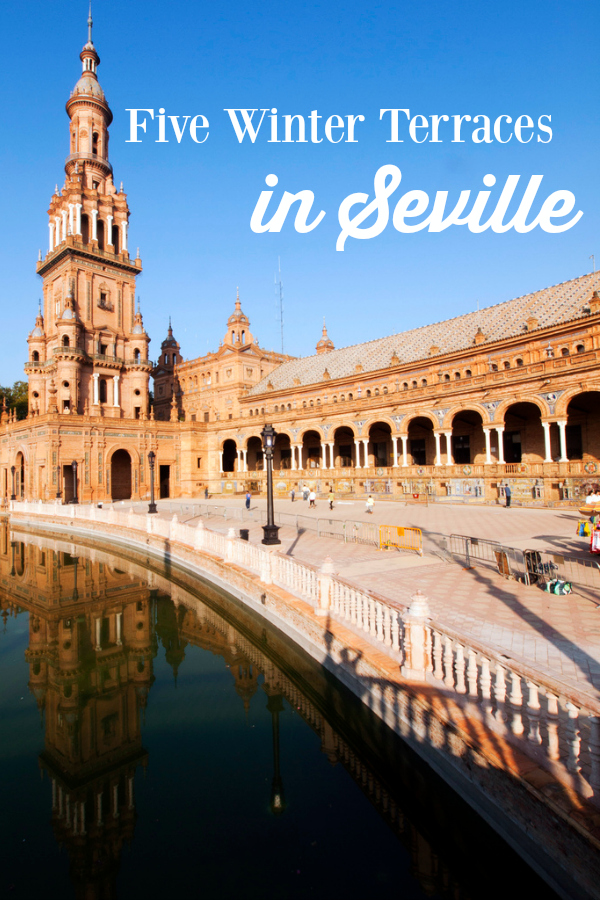 Photo credit: Kevin Poh Text overlay: Devour Spain.
Doña Maria
It's no secret that we are long-standing fans of the rooftop bar at Hotel Doña Maria. The views are stunning, the drinks are moderately priced and – best of all – they have heaters and blankets to keep you warm in the winter months! While other rooftop terrace bars close during winter, this one stays open all year round. And not only that, it's one of the oldest rooftop bars in Seville, so we truly believe this one is not to be missed.
Address: Calle Don Remondo, 19, 41004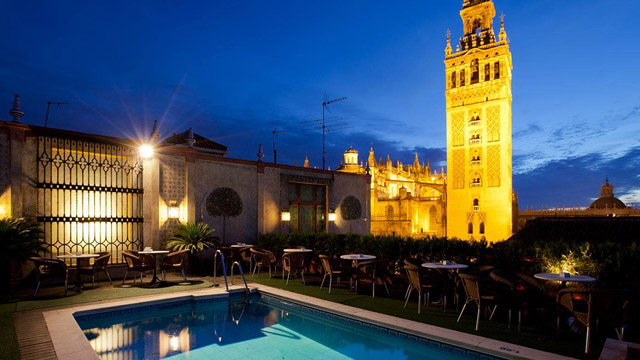 Terraza XIII
This terrace is located inside the Hotel Alfonso XIII. It's a little on the pricey side, but we really like this spot to just sit and have a coffee or a cocktail! The atmosphere is pretty relaxed despite the luxurious surroundings. It's also very near to the Cathedral, so we think it's worth a visit (even if you just stay for one drink!)
Address: Calle San Fernando, 2, 41004
Mercado Lonja del Barranco
We love the terrace AND the food here, so this place is a dream come true! After you spend some time picking out your favorite dishes from the market, head outside to the patio and dig in. You may even want to stay for a drink or two afterward…
Address: Calle Arjona, S / N, 41001
Bar Chile
Another bar we had to include is Bar Chile. They've got a really clever way of toughing out the cold – by transforming their impressive summer terrace into a cozy winter one! The temporarily enclosed space provides all the joys of an outdoor terrace with the added bonus of being much warmer. What's not to like?
Address: Paseo de las Delicias s/n, 41001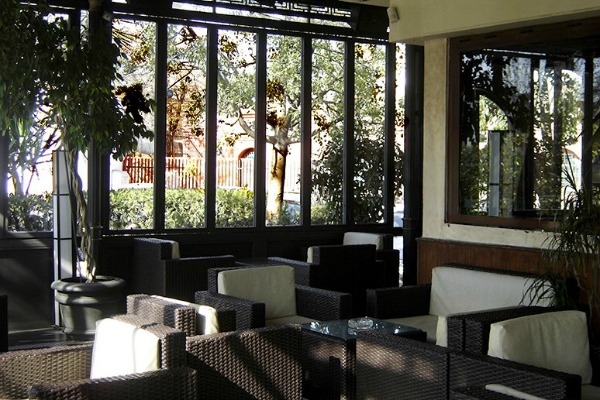 Patio de la Alameda
The conversion of a 19th Century mansion into the unique Patio de la Alameda hotel also brought with it one of our favorite winter terraces in Seville. Overlooking the iconic Alameda square you get to relax on the terrace, drink in hand, surveying your surroundings all year round. The upstairs terrace is especially good for a view at sundown, as the sun sets beautifully behind the sea of buildings you'll see across the square.
Address: Alameda de Hércules, 56