Many visitors come to Barcelona in search of paella, but it's always good to expand your horizons!
Not that Barcelona doesn't have some seriously delicious paella—it does—but the local culinary star is a similar dish known as fideua. This simple yet delicious dish uses noodles instead of rice and plenty of seafood. And of course, it's best when topped with a generous dollop of garlicky alioli! Sound good? Here's where you can find the best fideua in Barcelona and enjoy it like a local.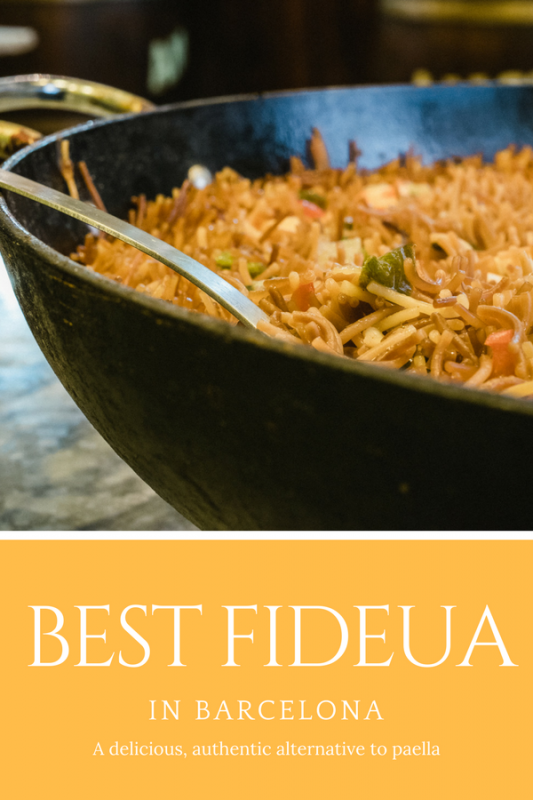 Cal Papi
If you're looking for a simple, homestyle, traditional Catalan meal, you'll find it at Cal Papi. Located just blocks from the world-famous Barceloneta beach, this rustic, family-run bar seems a whole world away from the touristy atmosphere not far down the street. The mastermind here is Mama Carmen, the caring, maternal chef who was even kind enough to share her fideua recipe with us (if you can't make it to Barcelona just yet!). What makes it the best fideua in Barcelona? According to Mama Carmen, the most important ingredient is lots of love!
A sure sign that the fideua at Cal Papi is the real deal? It has be ordered in advance, for a minimum of two people. If you're thinking about incorporating Mama Carmen's fideua into your Barcelona must-eats, make sure to give them a call the day before to pre-order!
Insider's Tip: While you're waiting for your fideua, try the buñuelos de bacalao (salt cod fritters)—you won't regret it!
Address: Carrer de l'Atlàntida, 65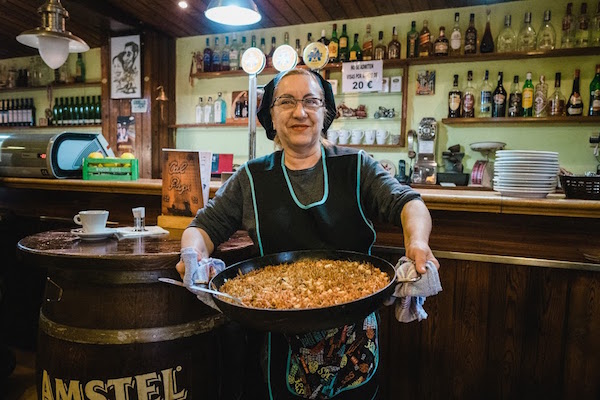 Maians
Traditional, vibrant and authentic through and through, Maians is another great option for delicious fideua in Barcelona. Located just a stone's throw from the beach, the clientele here is largely composed of locals from the surrounding Barceloneta neighborhood. However, they along with the friendly staff will immediately make you feel like a lifelong customer yourself. This laid-back bar is home to some of the best seafood along the coast. Not only is it the star ingredient in their delicious fideua (priced very fairly at just 10-12 euros a person), but in many of their other dishes as well. You can't go wrong!
Address: Passeig de Joan de Borbó, 33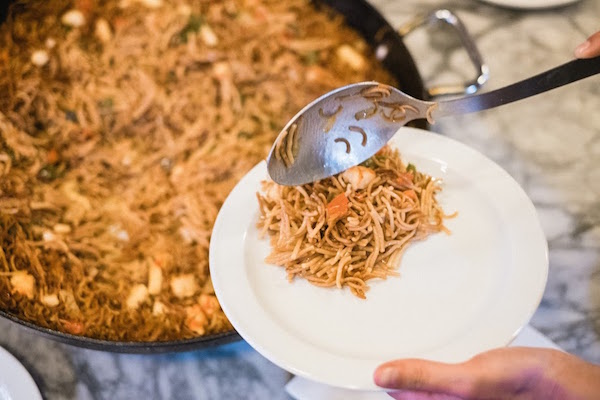 Salamanca
For more than 40 years, this emblematic restaurant in Barceloneta has served up some of the best fideua in Barcelona. Salamanca prides itself on their use of the freshest ingredients and the finest customer service—and their incredible terrace with stunning beach views doesn't hurt, either! In addition to their tasty fideua, they also serve delicious, authentic paella (among the best in the city). Relax and take in the calm, local atmosphere as you enjoy your meal in one of Barcelona's most beautiful seaside restaurants.
Address: Calle Almirall Cervera, 34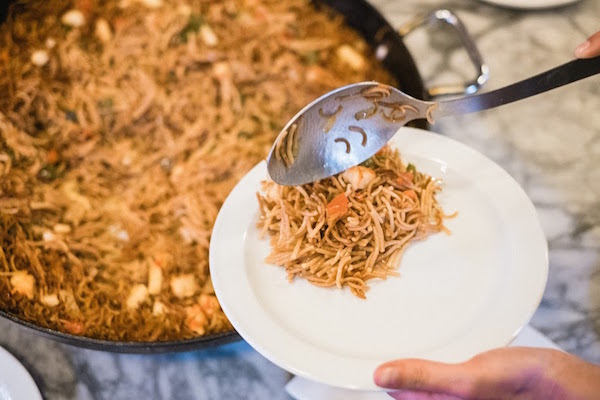 Can Majó
Can Majó has been a family-run favorite for more than 50 years, and with good reason. This simple yet elegant establishment near the shore serves up some of the best fideua in Barcelona, prepared with only the freshest seafood brought in from the coast every day. Their intimate outdoor patio overlooking the water is an ideal place to spend a summer evening, enjoying their delicious homemade food and sipping wine from their excellent list.
Address: Carrer de l'Almirall Aixada, 23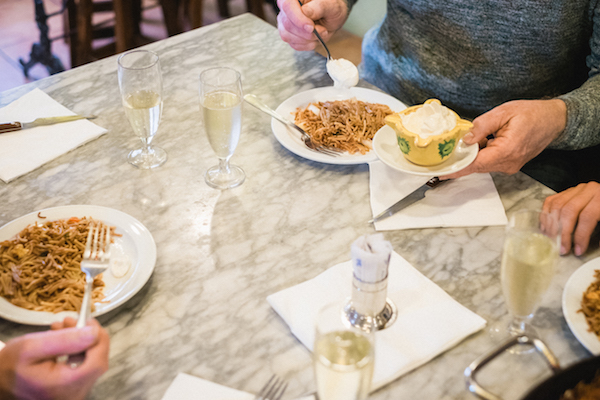 Restaurante Canet
Want to get away from the beach but still enjoy some of the best fideua in Barcelona? Restaurante Canet might be exactly what you're looking for. With an emphasis on traditional Catalan recipes, this lovely little rustic restaurant puts an especially delicious twist on old-world favorites. Additionally, its calm atmosphere makes it a great place to enjoy a romantic dinner for two, or a sit-down family meal in an elegant yet unpretentious setting.
Address: Carrer de Canet, 38