At first it was the people from Bohemia, the western half of today's Czech Republic, who fled their homeland at the end of the 19th century when their region was sucked into the Austro-Hungarian Empire. A half a century later, after World War II and the onset of Soviet-imposed communism, the Poles fled, many of which, like their Czech neighbors, ended up in Chicago. Between these two migrations, Austrians, Hungarians, Croats, Serbs, and Ukrainians all pointed themselves toward Chicago and settled here.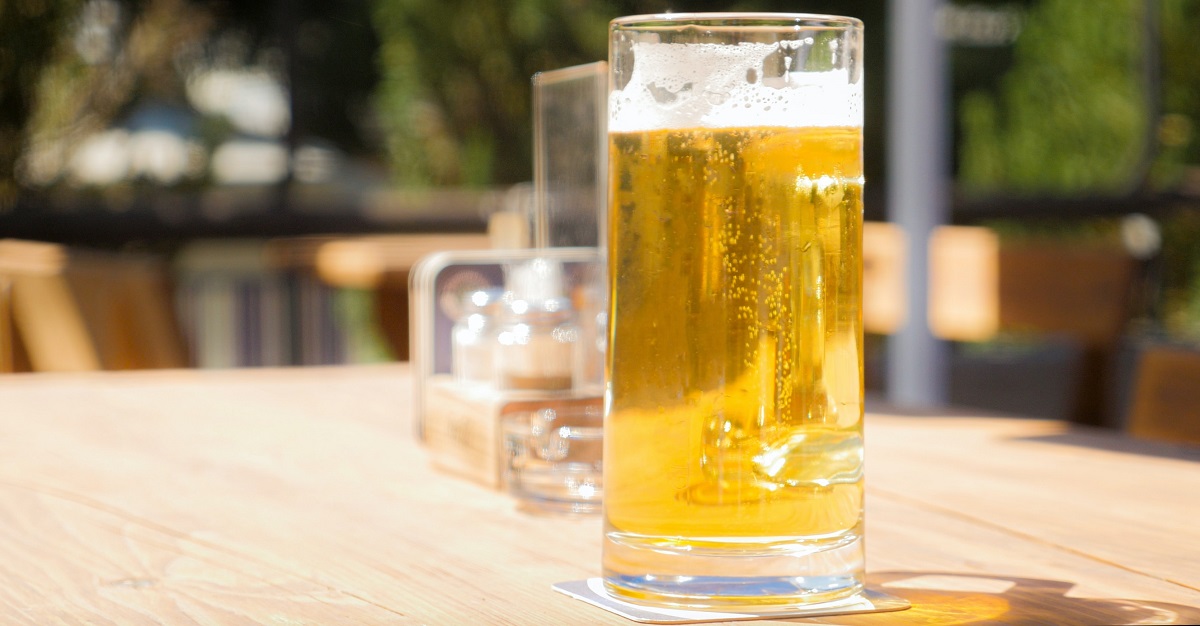 Today, 21st-century Chicago is one of the most diverse metropolises in North America, but the legacy and cultural stamp of the Central and Eastern European immigrants remains. But just one example: the Chicago neighborhood Pilsen was founded in 1878 by Czech immigrants who named it after the Czech/Bohemian town of Plzen, where the Pilsner Urquell brewery is still making excellent beer.
And there are still some great Central and Eastern European restaurants to plant yourself at and stick a fork into some hearty fare. Czech, Serbian, Georgian, Ukrainian: it's all here and waiting for you to harden your arteries with this meaty fare. Keep reading to discover the best Central and Eastern European restaurants in Chicago.
Croatian
Rose Mary
Chef Joe Flamm carries on the tradition of his grandmothers, whose names have become the moniker for this Croatian restaurant in Chicago's Fulton Market neighborhood. If the menu at Rose Mary looks more Italian than Croatian that's because the northwest region of Istria was Italian for a long time—residents speak Croatian and Italian there today—and because most of the Dalmatian Coast in Croatia was part of the Venetian Republic for centuries.
It's an understatement to say the food is influenced by Italy. Hence, the menu is loaded with excellent pastas (the pasta shapes are inherently Istrian and Dalmatian). Don't miss the octopus, which is cooked in a peka, a bell-like lid covers the meat on a grill and renders it impressively tender. The wine list moves around Europe but sticks to the Croatian wines.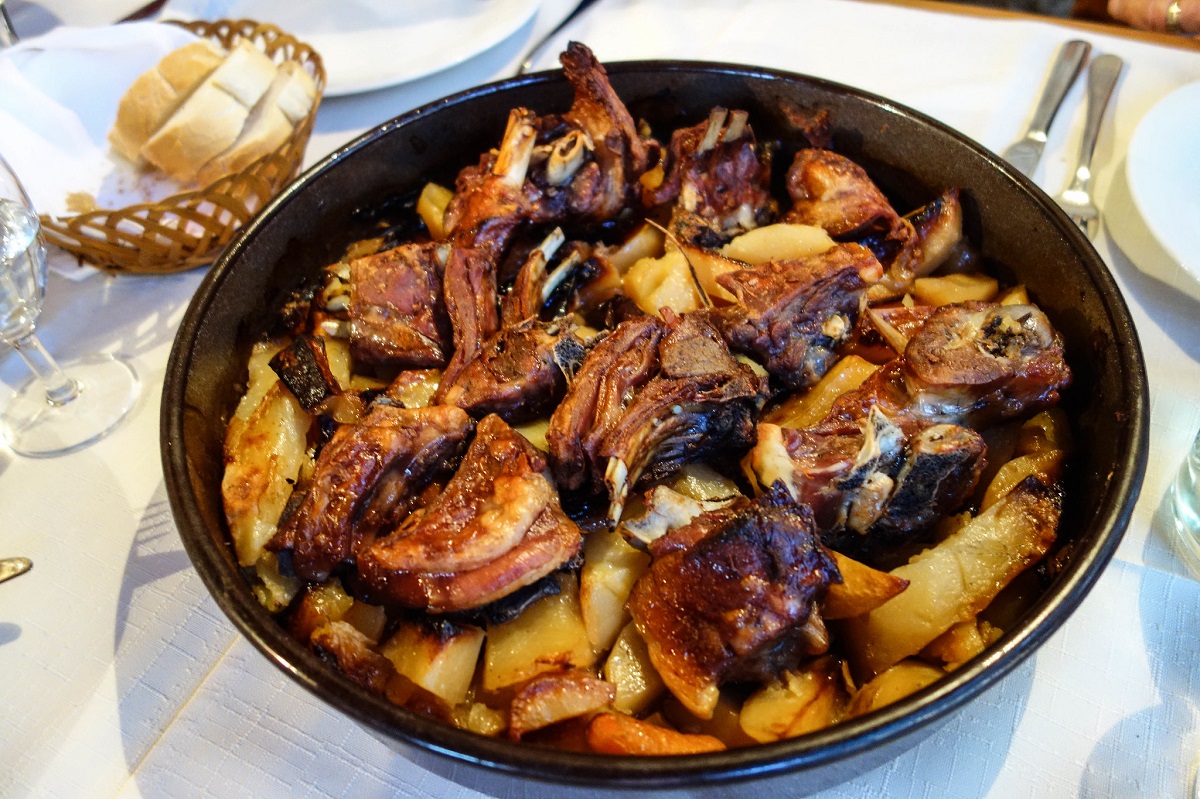 Doma Cafe
"Doma" means "at home" in Croatian and other Slavic languages. And you'll certainly feel at home at Doma.
This Croatian spot has an all-day menu that is mixed between American-style eggs and avocado toast and some Croatian specialties like čevapi, cigar-sized minced beef sausages that are stuffed in a pita with ajvar (red pepper spread), kajmak cheese, and eggplant.
Insider's tip: Love eating your way around the globe? Discover even more delicious local picks in our post on the best Mexican food in Chicago, where we tuck into dishes like slow-roasted pork carnitas, gooey goat cheese quesadillas, brocollini en nogada with charred shishito peppers, and more.
Czech
Dušek's Tavern
Opened in 2013, Dušek's Tavern is a formerly Michelin-starred restaurant that today focuses on hearty and high-quality pub grub. Housed in the late-19th-century Thalia Hall in the old Czech neighborhood of Pilsen, wood-clad Dušek's vaguely Central European menu consists of confit duck legs and an excellent smash burger.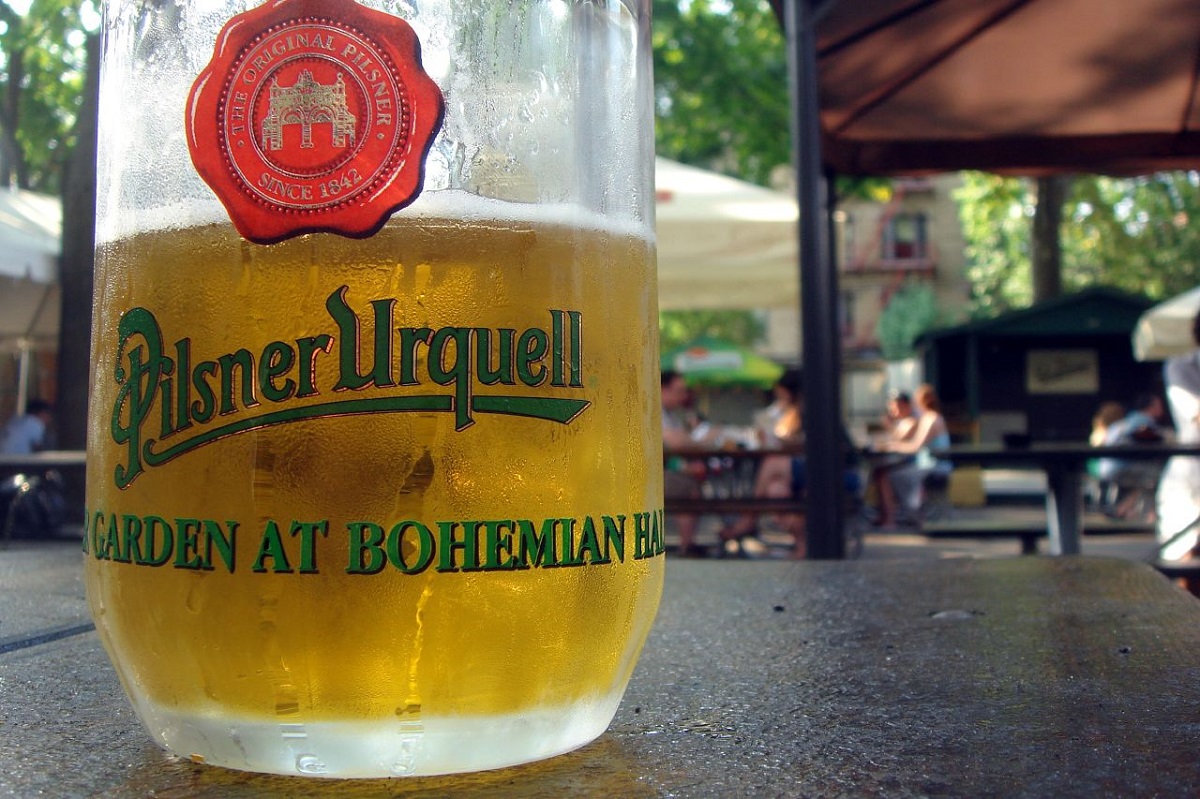 Cafe Prague
Leave your Czech puns at the door of this Schorsch Village spot and indulge in some seriously good Central European fare. Cafe Prague has a big menu of Czech staples as with some American dishes thrown in. One doesn't find šegedin goulash much outside of Bohemia, the western half of the Czech Republic, but be sure to order this hearty Hungarian-inspired goulash stew laced with sauerkraut. The cafe also makes fried cheese, a street and pub staple in Prague and the Czech Republic.
The restaurant has some excellent Czech beers on tap, including Krušovice and Budvar (aka Czechvar), the original Budwieser that Annheiser Busch "borrowed" the name from in the latter half of the 19th century and the rest is history.
Also on tap is Becherovka, a "medicinal" liqueur" made in northern Bohemian spa town of Karlovy Vary; it has a unique flavor profile, tasting something like the essence of forest.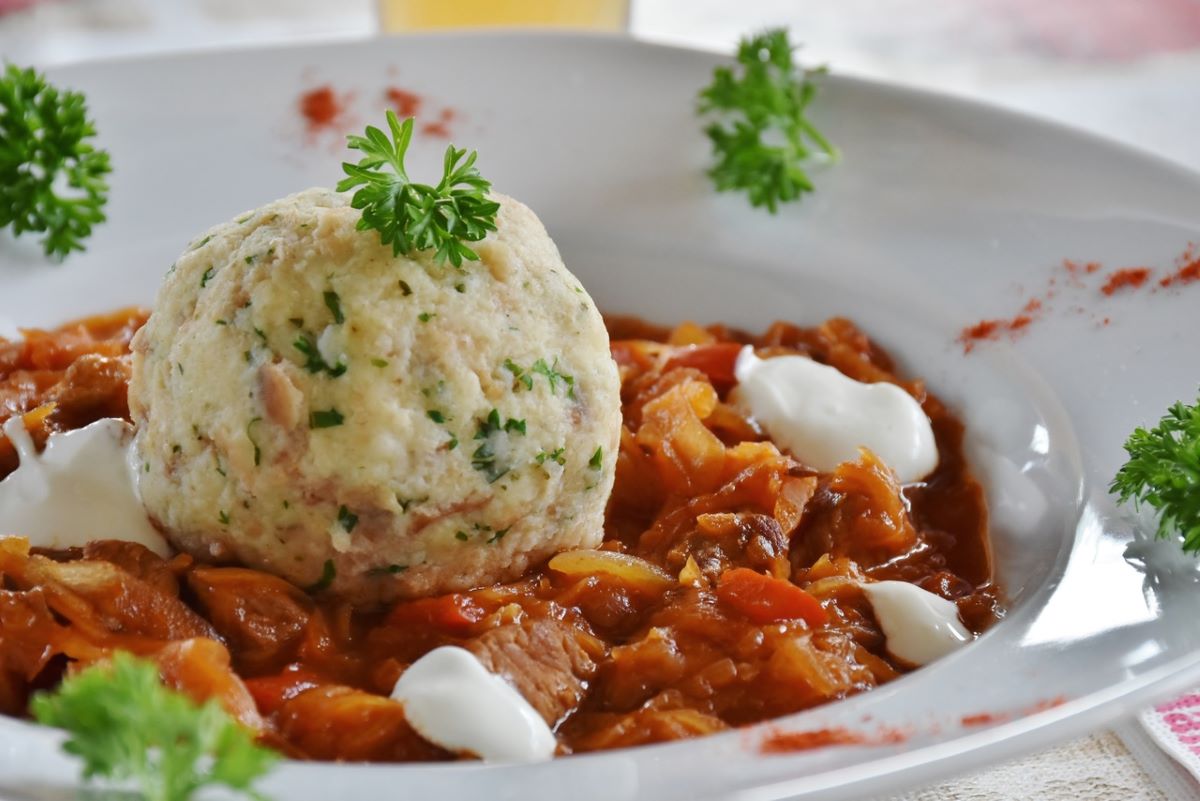 Georgian
Diplomat Cafe
You wouldn't know it from the name, but Diplomat Cafe is a restaurant that serves food from the Republic of Georgia. It's a cuisine that is seriously overlooked, underrated, and incredibly fun to discover.
Located in Lakeview, Diplomat Cafe's menu is stocked with staples: from the baked cheese bread called khachapuri to the chkmeruli, a chicken slathered in a garlicky milk sauce that hails from the mountainous region of Racha. They also offer a variety of vegan and vegetarian entrees if you'd prefer something less meaty. And, if there are any natural amber Georgian wines available, do yourself a favor and order it.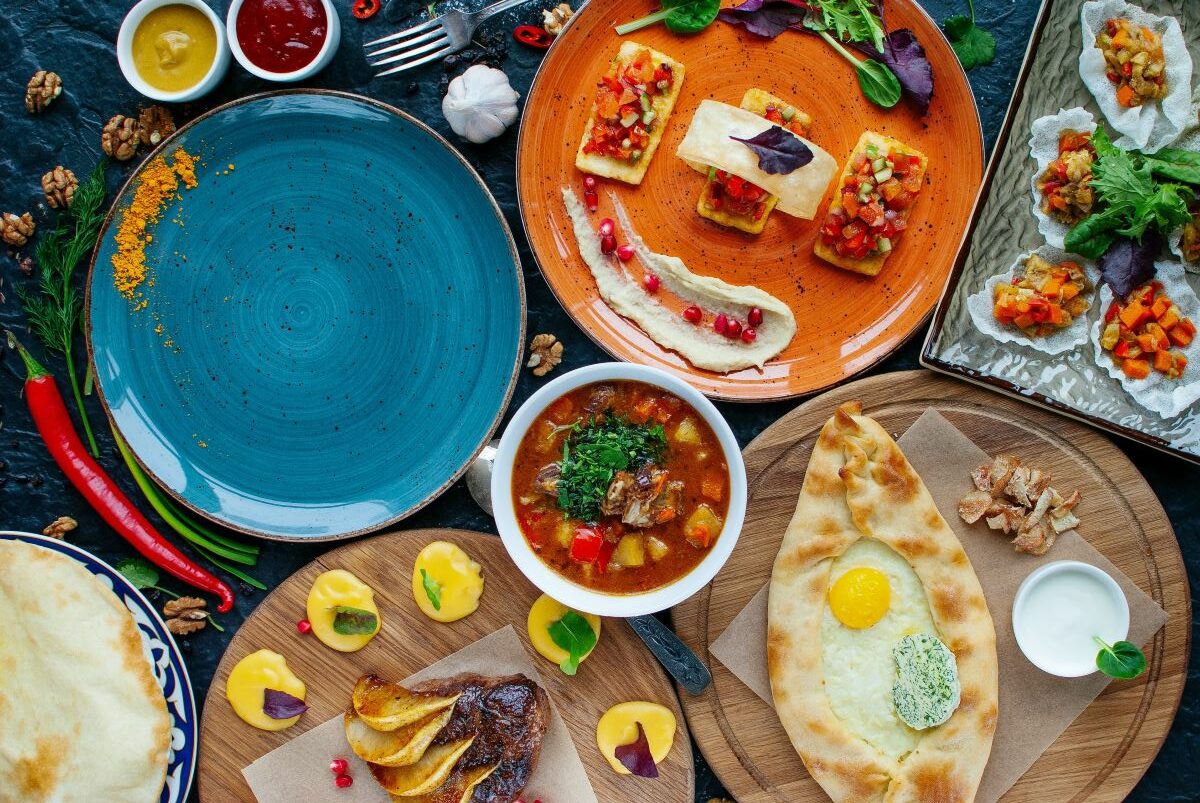 Polish
Staropolska
The name of this Logan Square restaurant means "old Poland" and it lives up to its name as it's both old and Polish. Staropolska has all the staples of this Central European cuisine: potato pancakes, smoked kielbasa, bigos (a hearty stew), veal liver, and of course, several variations on pierogies. Be sure to end the night with a shot of Polish buffalo grass vodka.
Serbian
Cafe Beograd
Cafe Beograd is one of the few Serbian spots in Chicago. And fortunately, it's a good one. The Irving Park eatery is named for the "White City," the capital of Serbia, Belgrade. Serbian fare is somewhat stodgy but it can also be delicious.
Start with an order of čevapići, cigar-shaped minced meat sausage. Be sure to get some creamy soft kajmak cheese to pair them with. And if you really want to score higher on your next cholesterol test, get the bacon-wrapped čevapći.
Not all the Serbian plum brandy, aka šlivovice, will help you pronounce "karadjordjeva" (a Serbian breaded cutlet), but consider an order anyway. This fried bite has two kinds of ham and kajmak cheese rolled up into long tube shape and then breaded, schnitzel style.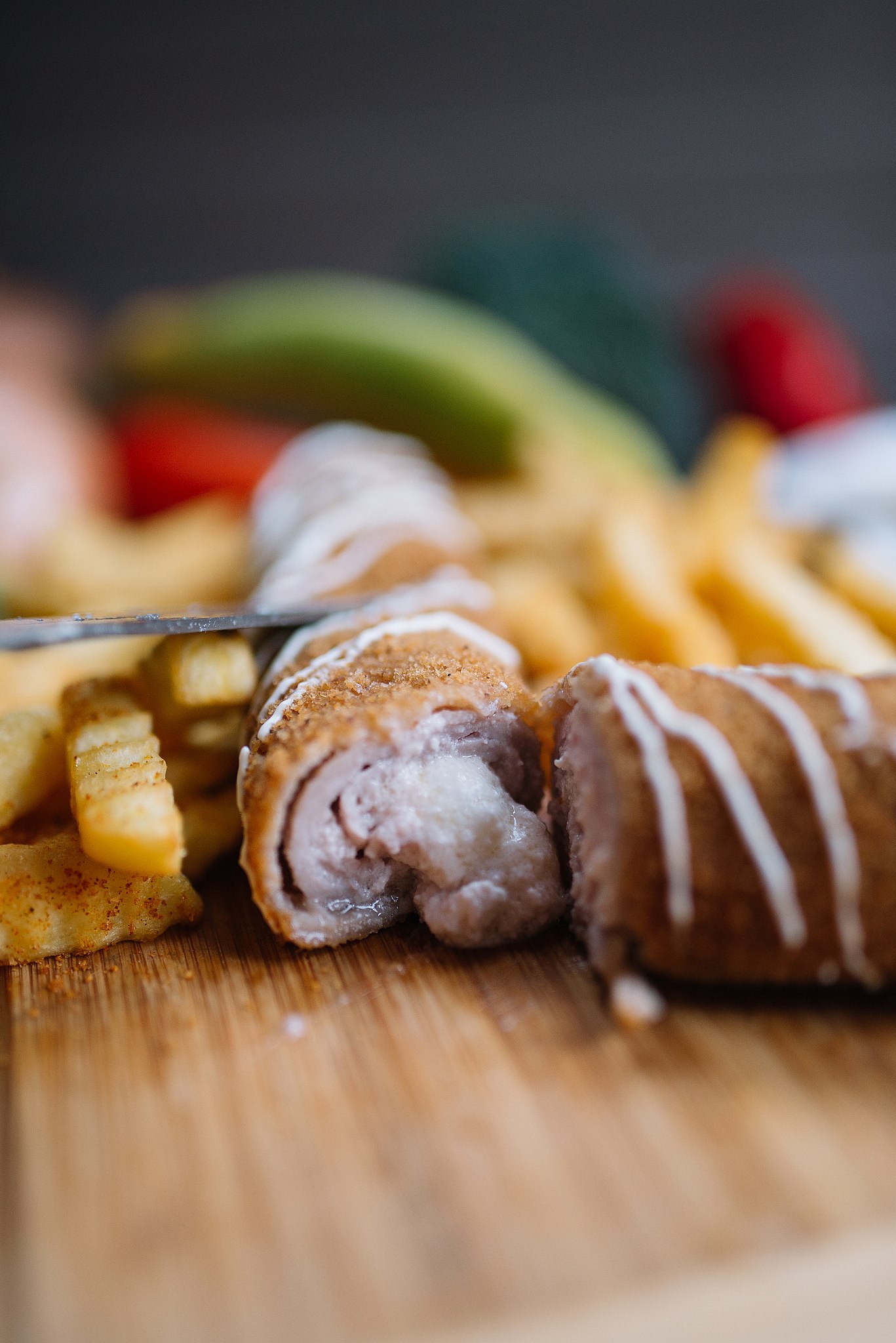 Ukrainian
Tryzub Ukrainian Kitchen
This popular Ukrainian restaurant has a unique feature: the Wheel of Fun, a miniature Ferris wheel that holds a handful of infused vodka shots. Try it at your own peril; you might end up crawling out of the restaurant. Vodka not your thing? There are a lot of Ukrainian beers available too, on tap and in the bottle.
Whatever you drink with your meal, Tryzub is a wonderful place to celebrate all things Ukraine. The house-made varenyky (pillowy stuffed dumplings) are an obligatory order for anyone here. Also, there's very good beef goulash and, of course, the borscht, which originally hails from Ukraine.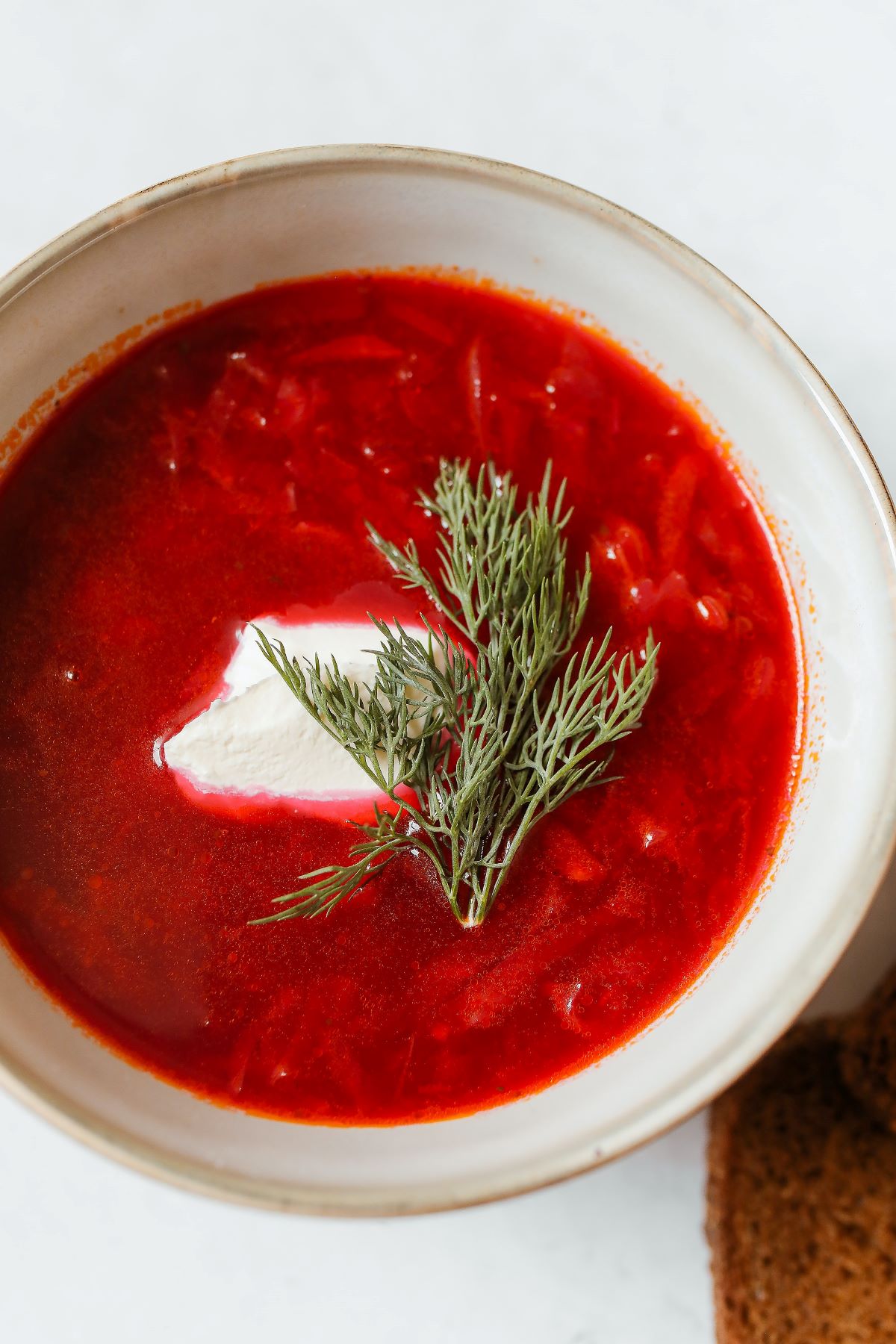 Czech, Polish, Hungarian, and Austrian
Westchester Inn
Located about 15 miles west of Downtown Chicago in the suburbs, Westchester Inn has been slinging hearty Central European fare since 1995. The unpretentious eatery is often billed as a Czech restaurant but the menu has Central Europe stamped all over it.
Menu items represent not just Czech but Polish, Hungarian, and Austrian dishes as well. Which makes sense: the Austro-Hungarian Empire, which stretched throughout Central and Eastern Europe, encompassed a lot of territory that allowed cultures—including culinary cultures and traditions—to spread throughout the empire.
Tuck into a bowl of goulash, a plate of veal schnitzel, some bacon-bit-topped pierogies, or a hearty plate of svičkova, the Czech national dish of roast beef smothered in cream while wading in gravy.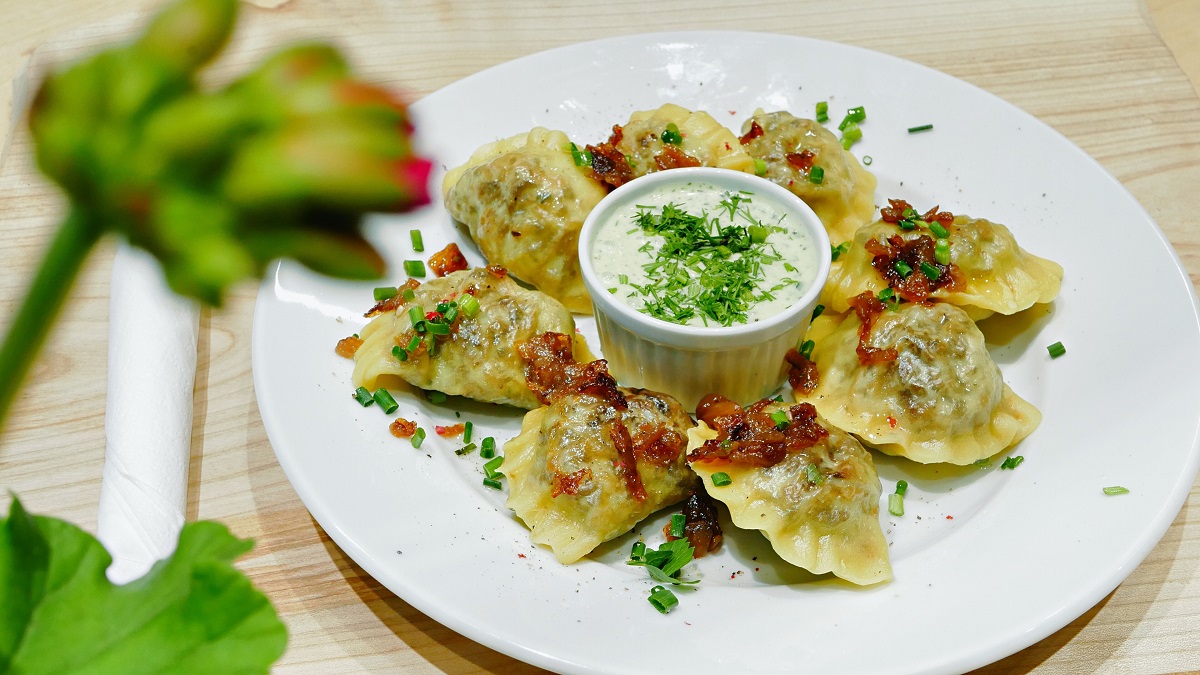 Want to upgrade your experience by exploring Chicago alongside an expert guide? Join our Chicago West Loop Food Tour to discover even more local secrets and sample the city's best bites!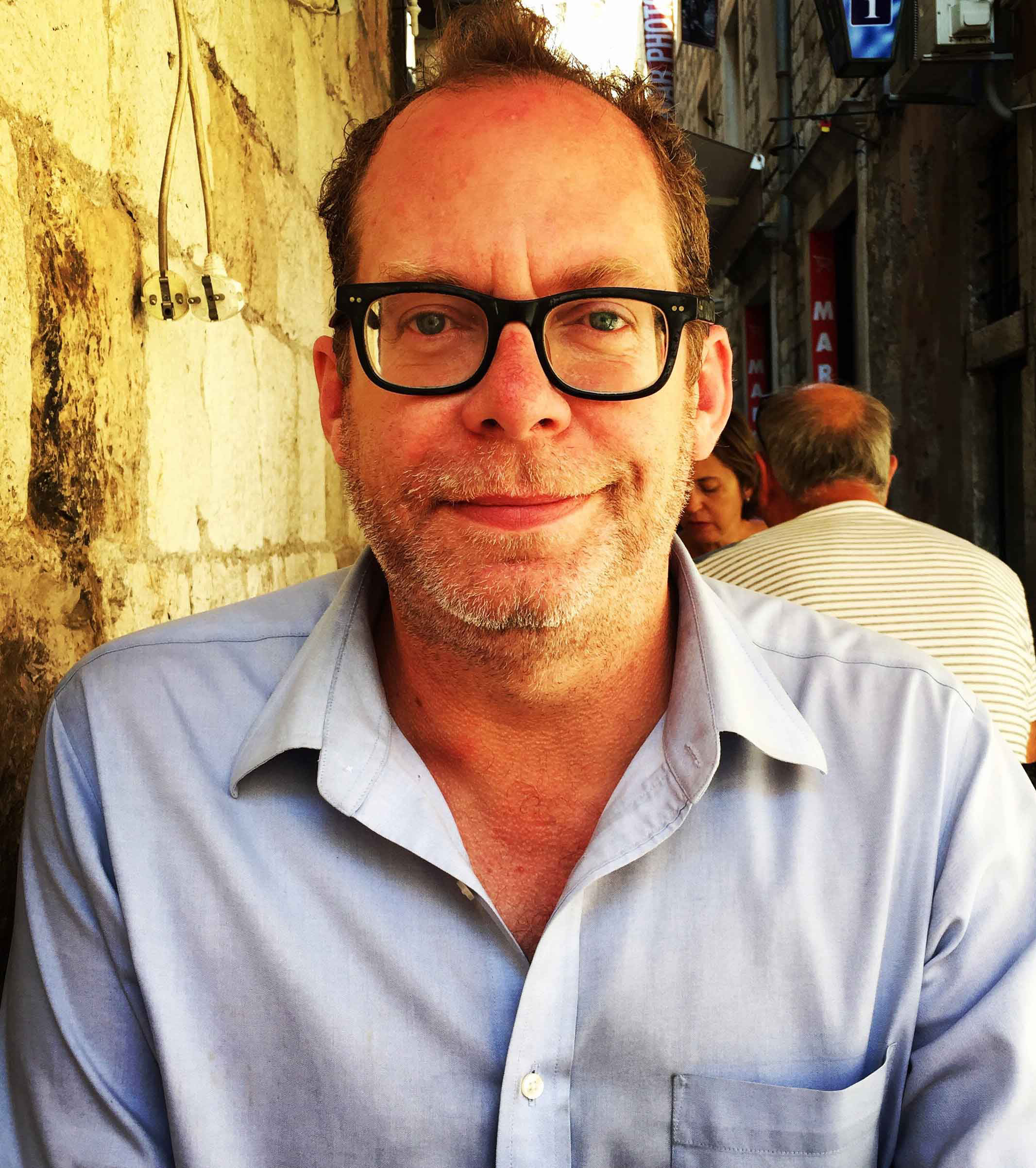 David Farley is a West Village-based food and travel writer whose work appears regularly in the New York Times, National Geographic, BBC, and Food & Wine, among other publications. He's the author of three books, including "An Irreverent Curiosity: In Search of the Church's Strangest Relic in Italy's Oddest Town," which was made into a documentary by the National Geographic Channel. You can find Farley's online homes here and here.