What better way is there to experience San Francisco than to cook through the city? Taking the flavors of San Francisco home with you is the ultimate souvenir. Pick up new culinary skills and taste sensations at a cooking class or two so you can recreate delicious memories of San Francisco at home.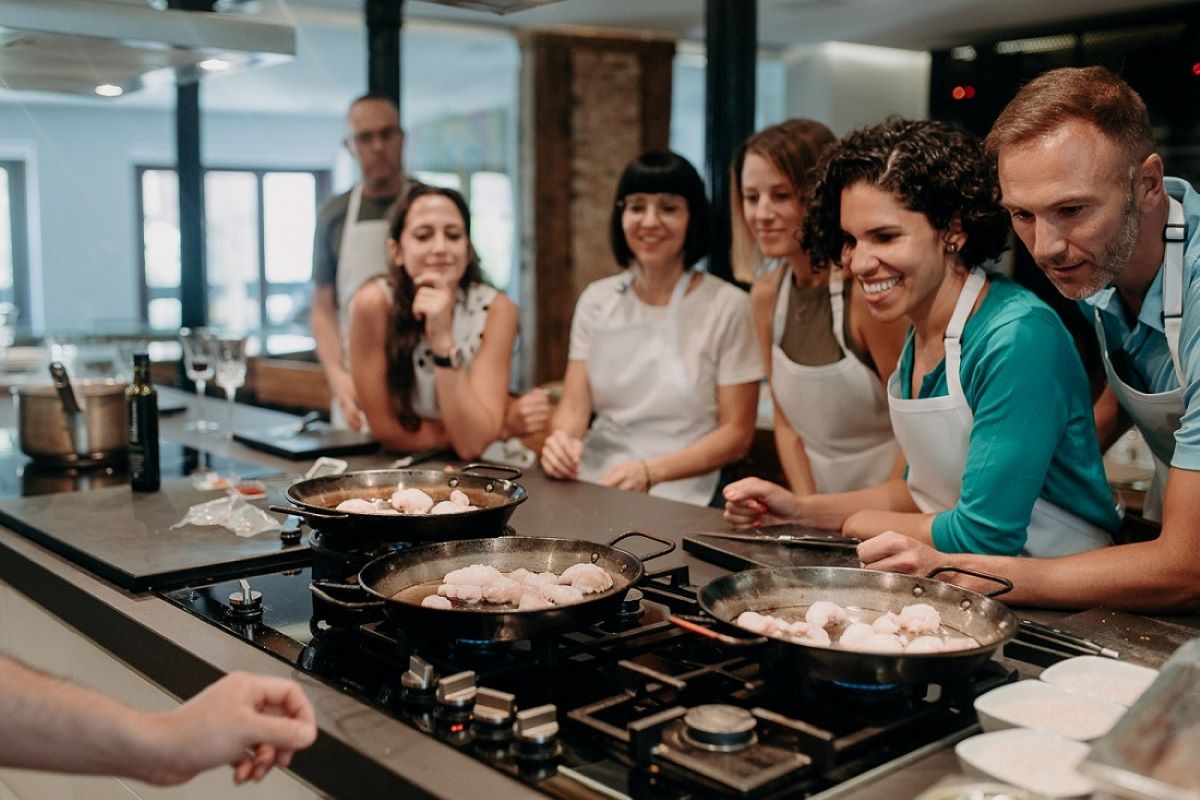 Study with local chefs who know the cuisine and can sense when a hot new trend is taking hold. Enjoy the food you've made with the other students and celebrate good food and each other. Taking cooking classes in San Francisco, you'll bond over incredible shared experiences with like-minded food lovers who appreciate great food just as much as you. There are the best cooking classes in San Fransico. 
18 Reasons
Learn new cooking skills and give back to the community when you take a cooking class at 18 Reasons, a nonprofit community cooking school in San Francisco's Mission District. Proceeds from 18 Reasons cooking classes fund free nourishing food programs for low-income families. We know you'll feel great about the food you make—and eat—while positively impacting the community.
In sessions like Flavors of Mexico: Masa, a corn-focused cooking demonstration, chefs from around the world share their passion for cultural dishes. In the Modern Vegan Side Dishes course, chef instructors teach students how to utilize fresh local ingredients to wow at parties. Class sizes are intimate so that participants can receive personalized instructor guidance. After cooking the evening's meal, participants dine together to enjoy the bounty they created together.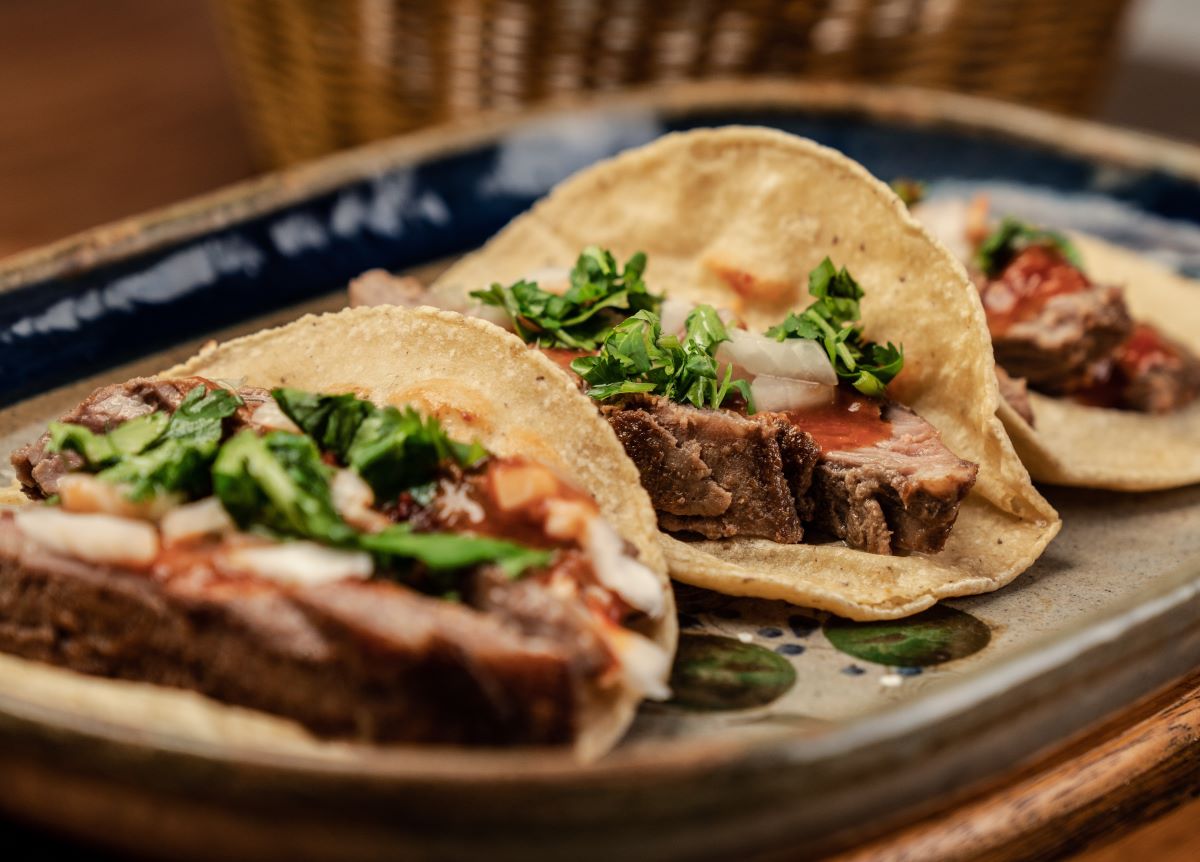 First Class Cooking
Chef Emily Dellas, the founder of First Class Cooking, hosts three to four-course dinner cooking classes in San Francisco's China Basin neighborhood. Her mission is to equip students with the skills they need to be confident home cooks. In classes limited to 12 people, Chef Emily teaches culinary techniques and kitchen chemistry needed to prepare sustainably-sourced seasonal ingredients following recipes and intuition.
Most First Class Cooking classes are held between 6 and 9 p.m., perfect timing for dinner. An example of Chef Emily's courses is a class called California Cool, where students explore Mexico's influence on California cooking. Students learn to make margaritas, guacamole, grilled fish tacos, and chocolate-dunked churros. After a session of learning knife skills and flavor composition, students dig into the delicious meal they just made together.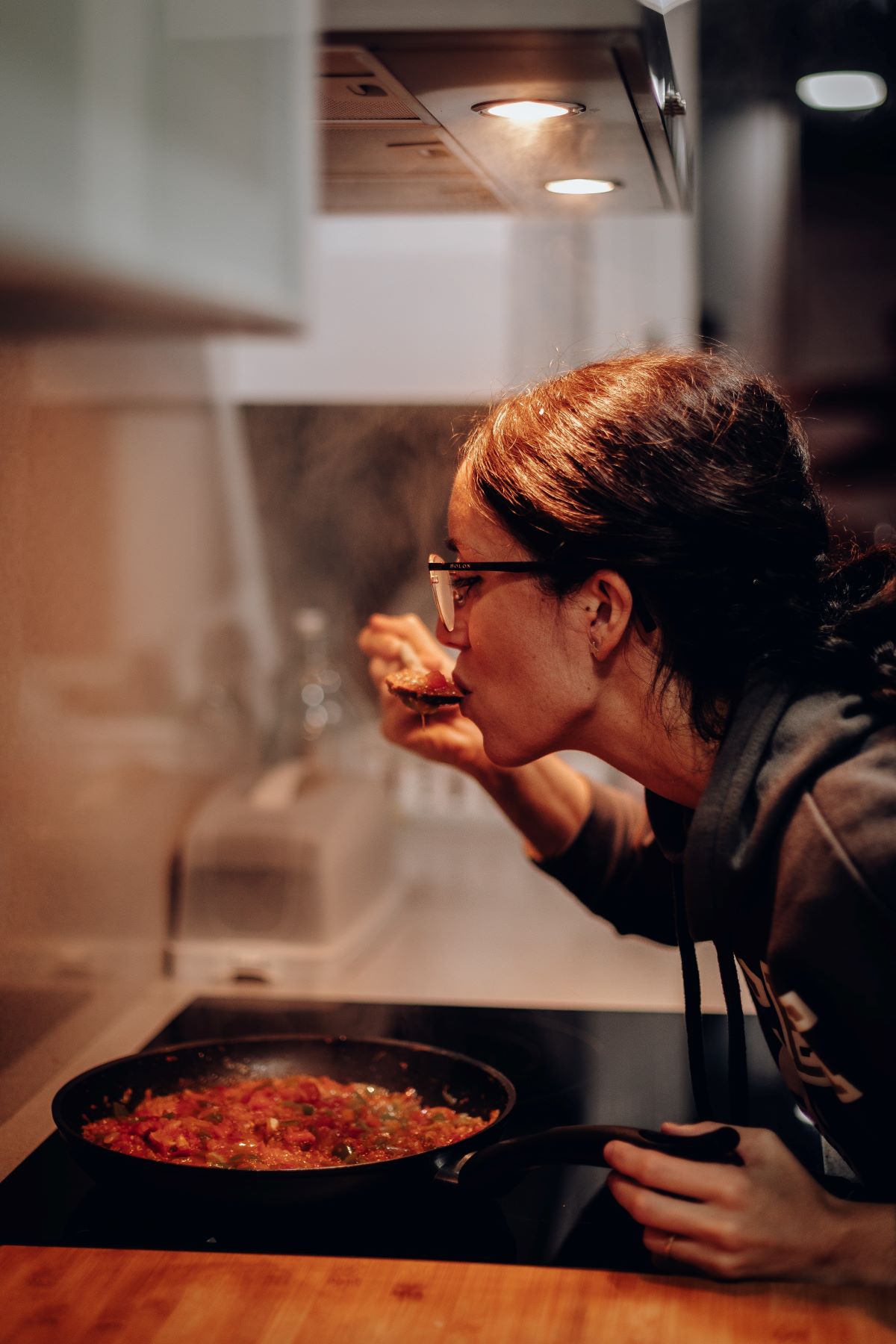 Chef Joe's Culinary Salon
Immerse yourself in the flavors of world cultures at Chef Joe's Culinary Salon in San Francisco's Duboce Triangle neighborhood, easily accessed by public transportation. Chef Joe shares his Italian heritage by teaching handmade pasta workshops and classes like The Italian Trattoria, where students learn how to make traditional Italian dishes, from chicken roulade and stuffed pasta to tiramisu. The flavors of his coastal California home are highlighted in the Lighthouse Bay Café session where students learn how to make Monterey clam chowder and Eureka lemon soufflé. 
For Chef Joe, social gatherings and food go together. His classes end in a satisfying feast, including all the freshly-made dishes, and students take home cooking methods and new techniques like knife skills. Chef Joe's Culinary Salon's hands-on cooking classes are a fun way to learn about the culinary arts.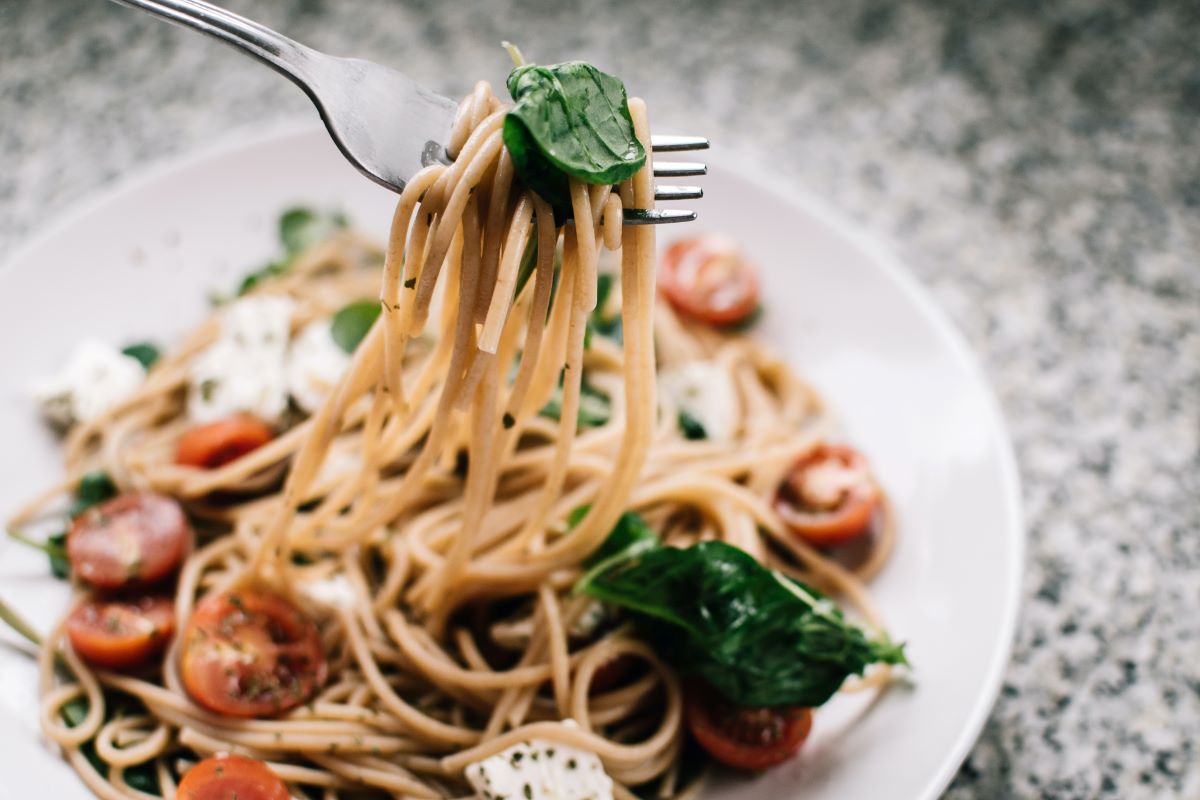 The Story of Ramen
Love to sip and slurp from a gigantic bowl of steaming hot ramen? The Story of Ramen's community-building cooking classes in San Francisco's Mission District transforms students into ramen chefs. After taking their class, you'll be able to roll out handmade ramen noodles and add them to aromatic broths of comfort food goodness whenever you like.
The Story of Ramen is big on hosting corporate team events, but they also hold public classes where students rub shoulders and find new friends around the pasta roller. During the two-hour Ramen Making Party, learn how to make ramen noodles from scratch and combine them with a shoyu pork tonkotsu broth or miso vegan broth. If you want to know how to make the broth and soup toppings yourself, opt for the four-hour Advanced Ramen Workshop.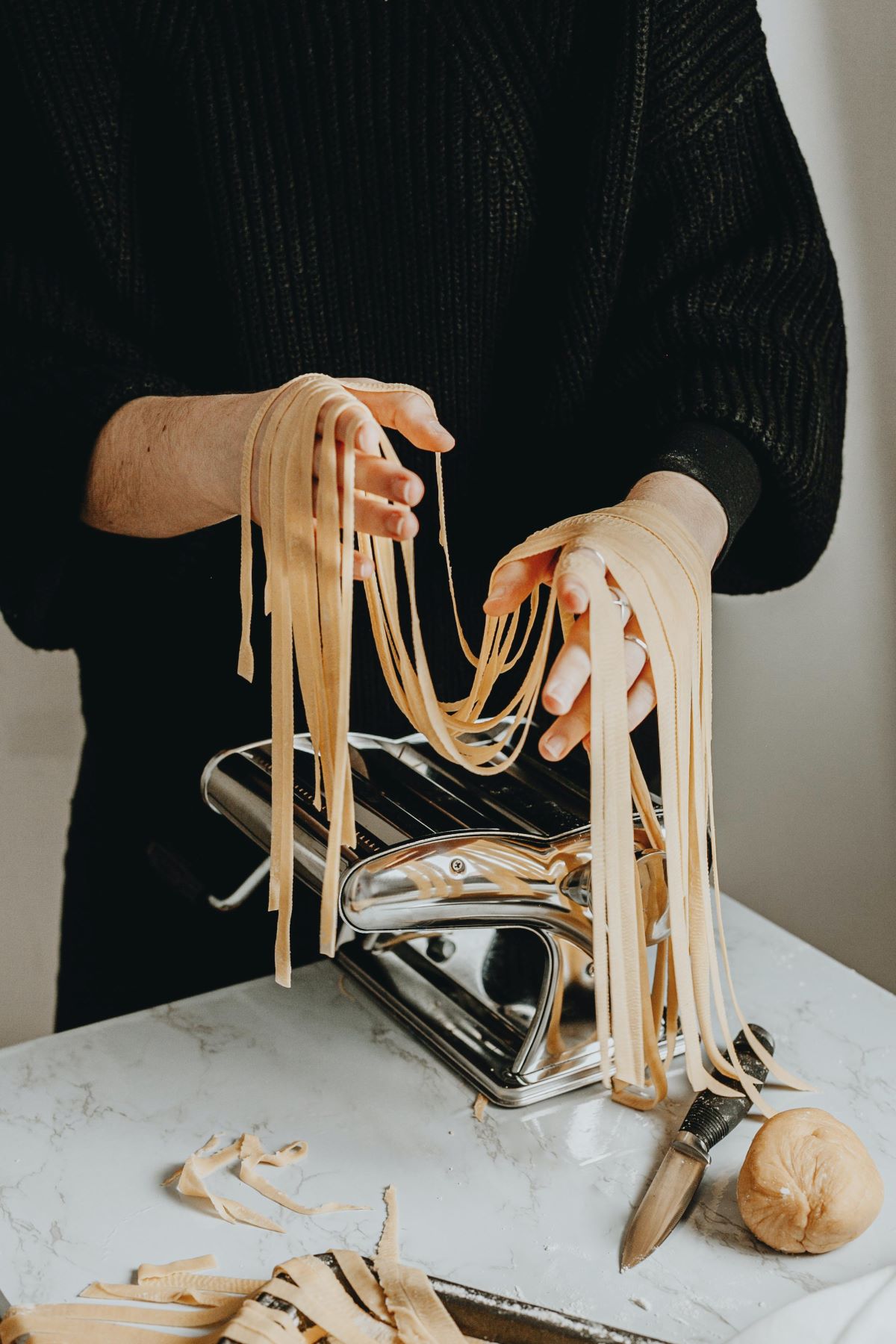 The Civic Kitchen Cooking School
The Civic Kitchen Cooking School has created a culinary haven for people who want to become better home cooks. A fully loaded cookbook library for discovering new recipes and techniques is the backdrop for an expansive and welcoming communal table. After a Civic Kitchen class, expect to enjoy a delicious multi-course meal, wine, and beer with food-loving new friends. 
The Civic Kitchen's roster of teachers includes working chefs, cookbook authors, and restaurateurs passionate about instilling culinary skills and their takes on world flavors. Chef instructor and food writer Viola Buitoni does a cultural deep-dive into Italian cooking, sharing cultural trends like Venetian cicchetti or small bites that pair with wine. And seasoned pastry chefs teach dessert lovers how to make the perfect layered cake topped with freshly-whipped buttercream.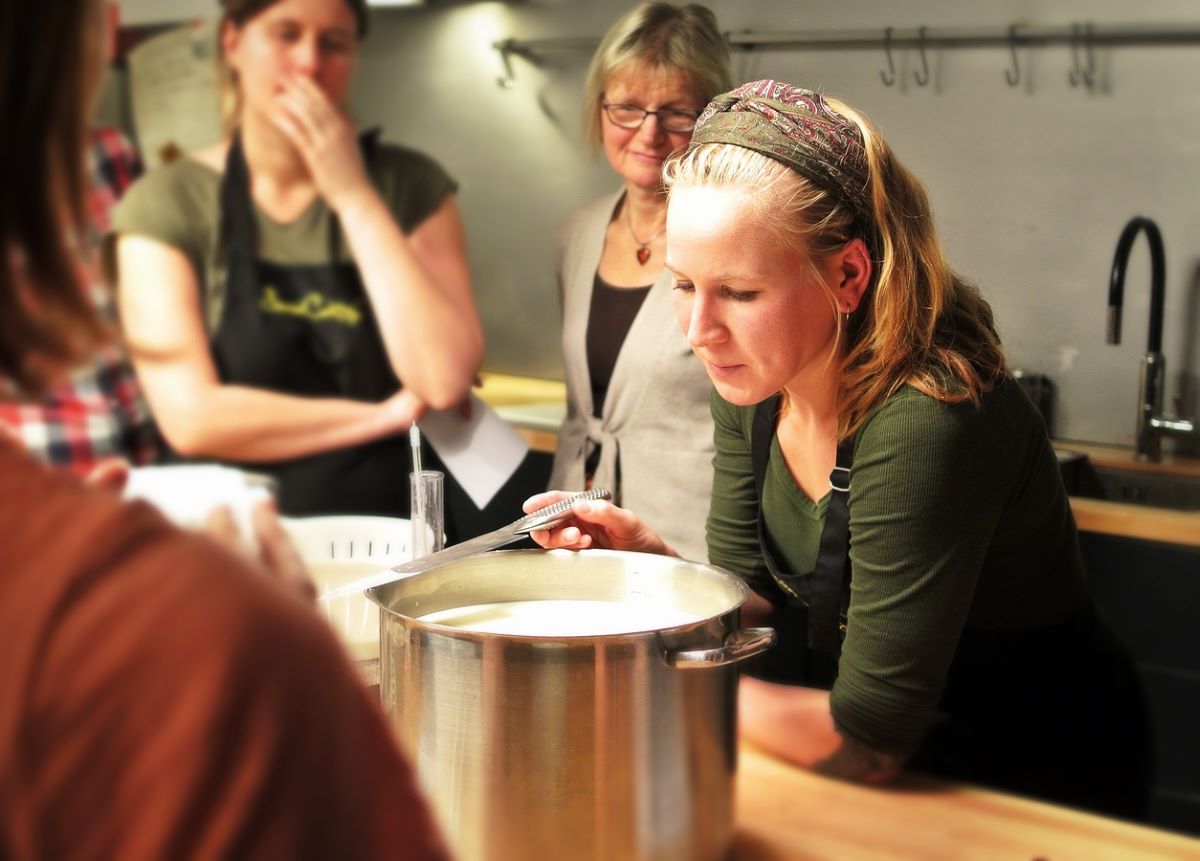 Josey Baker Bread
Josey Baker Bread bakes whole grain sourdough loaves at The Mill, a combo café and bakery in San Francisco's Alamo Square neighborhood. Whole grain wheat sourced from California farms that's milled fresh on-site, and a wild yeast starter goes into the bakery's golden brown rustic breads. Josey Baker Bread offers two cooking classes artisan bread lovers will obsess over, Sourdough Pizza and Sourdough Bread.
The two-hour classes demonstrate how to work with sourdough, whether it'll become pizza crust or a bread loaf. And students learn techniques for turning their oven at home into a baking machine to impress friends and family. Students are sent home with a pizza screen or a proofing basket for birthing future loaves to inspire them to practice and develop their new sourdough baking skills.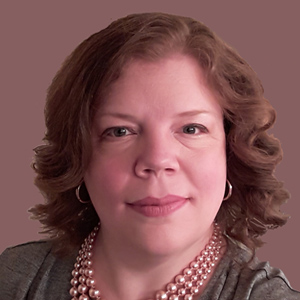 Eva Barrows is a San Francisco Peninsula freelance writer and book editor. She writes for regional magazines PUNCH (The Spirit of the Peninsula) and Edible Silicon Valley and contributes to the Kampgrounds of America (KOA) blog. She visits San Francisco and its restaurants on weekends when she needs an adventure. Read more of her travel and food writing at www.evabarrows.com.