The district of Chiaia, Naples stretches along the Neapolitan seaside and is like the well-to-do cousin of the historical center. It's home to high-end bars, luxury shops, and boutique eateries, but still preserves the charming feel of Naples' narrow, cobblestone streets.
It can be reached on foot from the historical center, or with the Metro Linea 2, getting off at the stop Piazza Amedeo. If you love wandering along the seaside or want to treat yourself to an upscale meal or unique cocktail, Chiaia is definitely worth checking out.
Read on for what to do and where to eat and drink in this charming seaside town.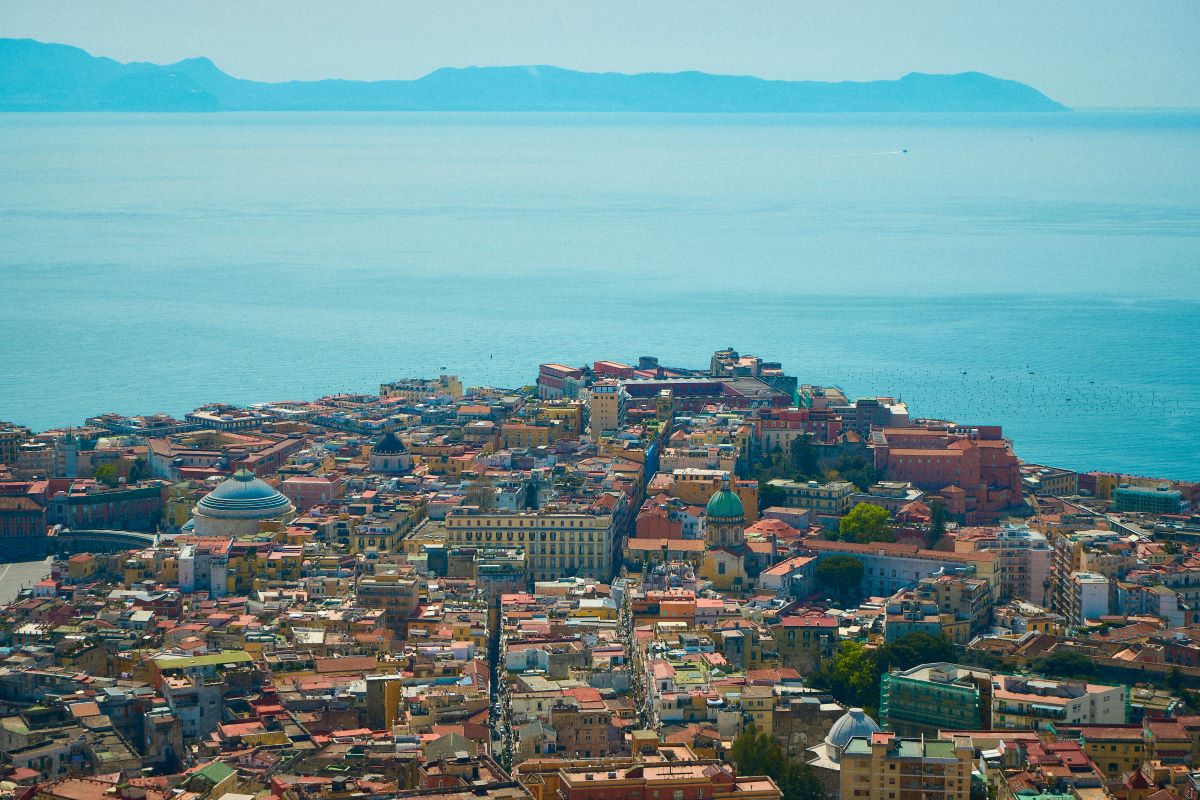 Enjoy the Spectacular Seaside of Chiaia, Naples
The seaside promenade (in Italian, lungomare) in Chiaia, Naples is one of the highlights of the city. Situated along the Chiaia seaside are two tiny city beaches where you can people-watch or take a dip on a hot day. In warmer months, they're filled with families and locals tanning and swimming. Naples is home to some of the best beaches in Italy, so a trip to the beach is highly recommended.
Piazza Vittoria near the Castel dell'Ovo has a little stairway leading down to the sea where nonni perch on the rocks and plastic chairs. Further down, Mappatella beach is a sandy strip where you can lay down a towel to enjoy some sun.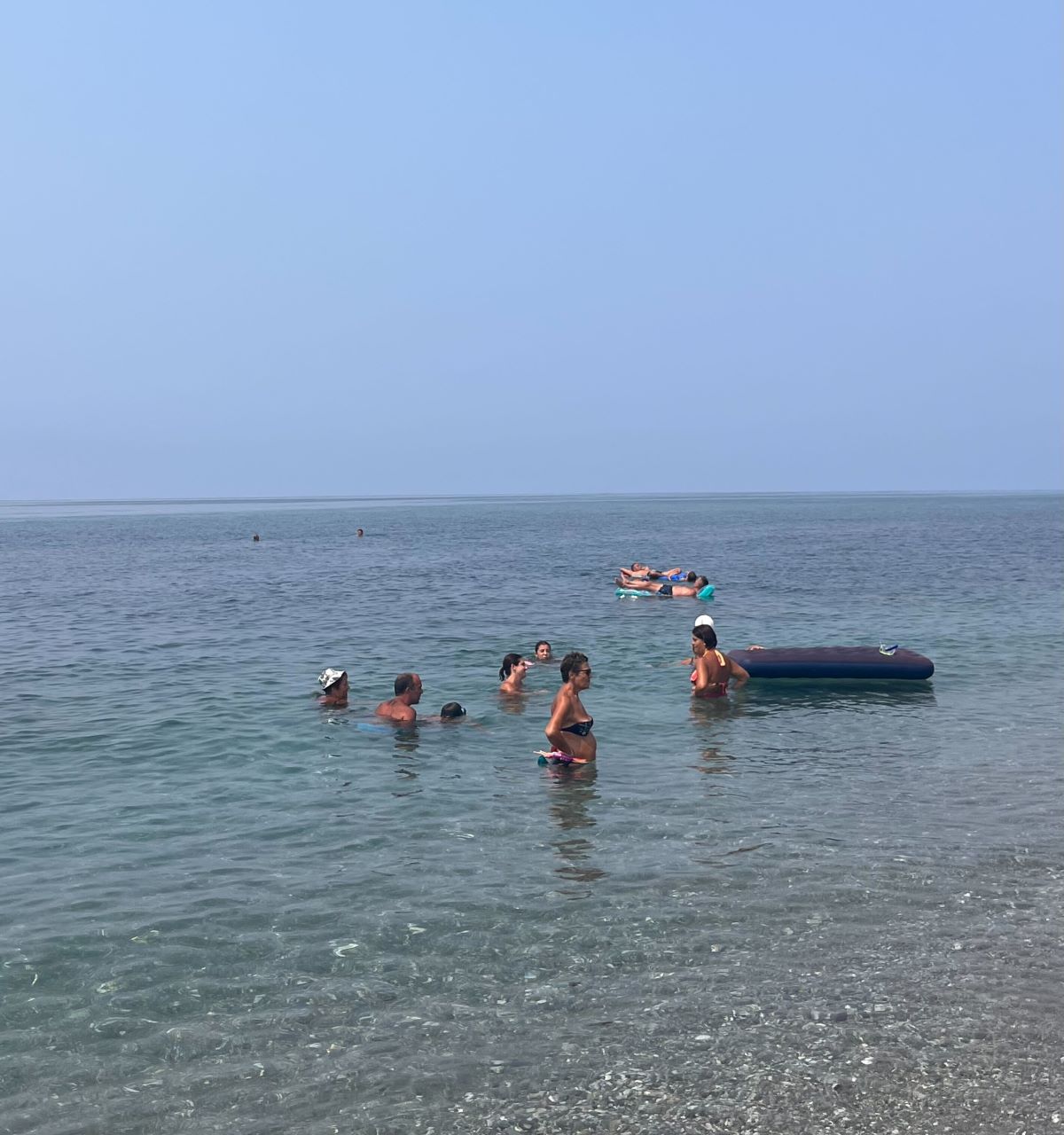 Take a Breath at Villa Comunale
Between the lungomare and the actual neighborhood of Chiaia is the park of Villa Comunale, one of the few large green spaces in the city. It was originally built in 1780 at the order of King Ferdinand IV to give nobles a park to stroll and enjoy the sea air. It's home to several different fountains and sculptures to admire on your walk. It's also home to the oldest public aquarium in Italy (and one of the oldest in Europe). Tickets to visit the aquarium are pretty cheap, too!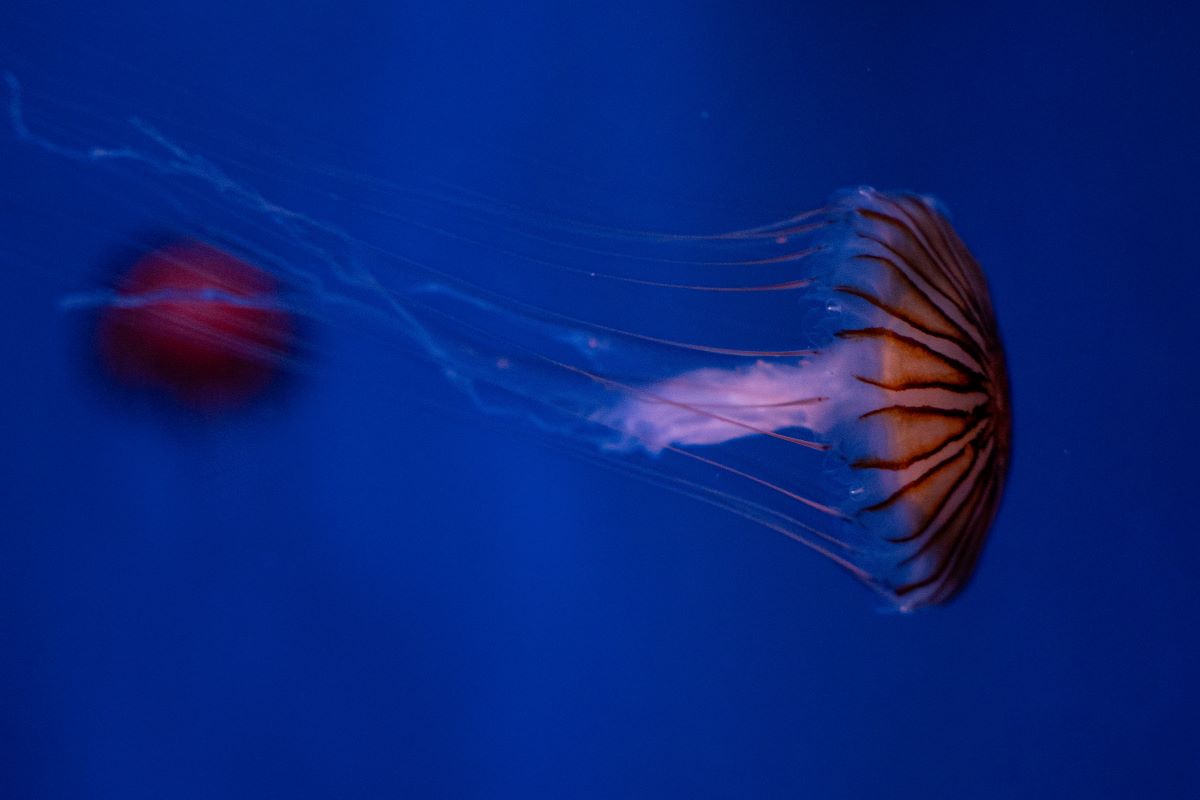 Admire the Architecture at Palazzo Mannajuolo
Palazzo Mannajuolo (Via Gaetano Filangieri) is a fascinating work of architecture that shouldn't be missed. Construction started in 1909, which makes it a relatively modern building for Naples. It's a beautiful building from the outside, but the real gem is on the inside, namely its gorgeous oval staircase. Looking up from the ground floor, it gives the impression of a mysterious spiral portal.
People live in the building, but the doorman is used to receiving tourists, so they won't mind if you stop by for a peek.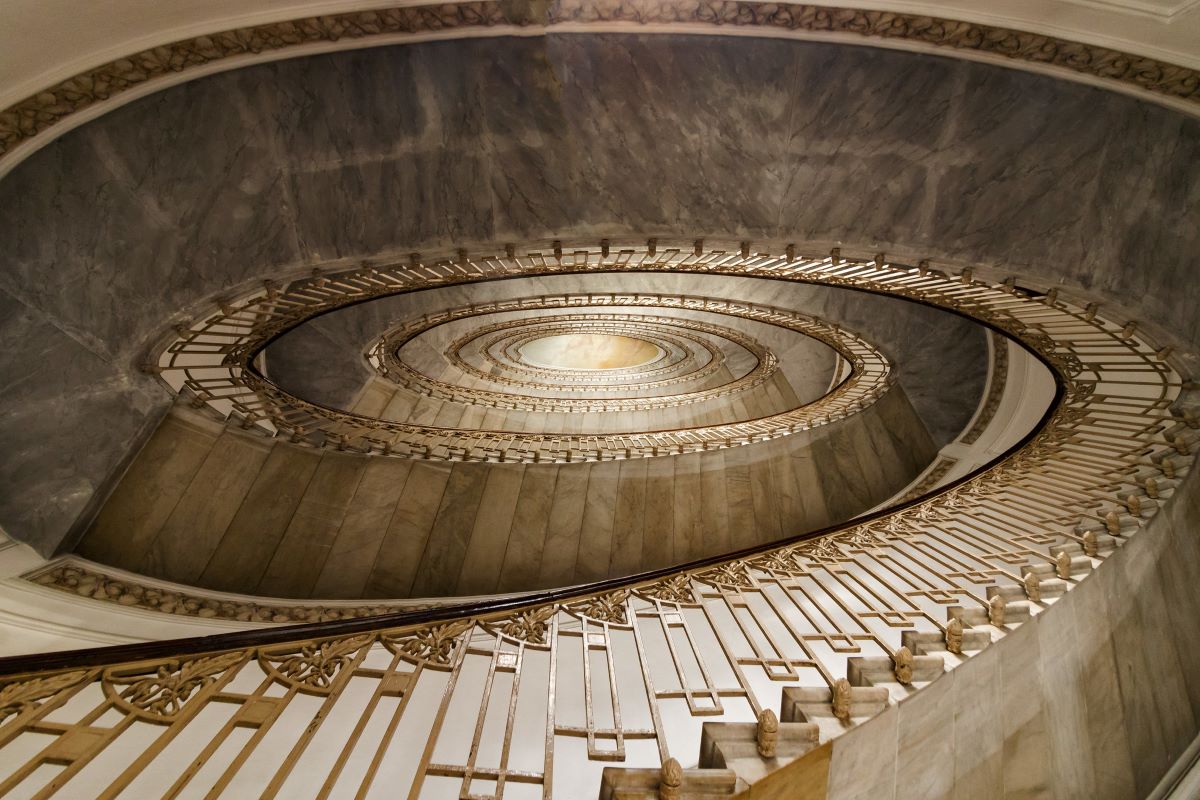 See Contemporary Art at PAN
PAN, also known as Palazzo delle arti Napoli, is one of the best places to see contemporary art in the city. It's home to a permanent exhibition as well as rotating temporary exhibitions, often showcasing interesting themes of street art and modern pop cultural history. Visiting PAN is family-friendly, and also the perfect option for a rainy day.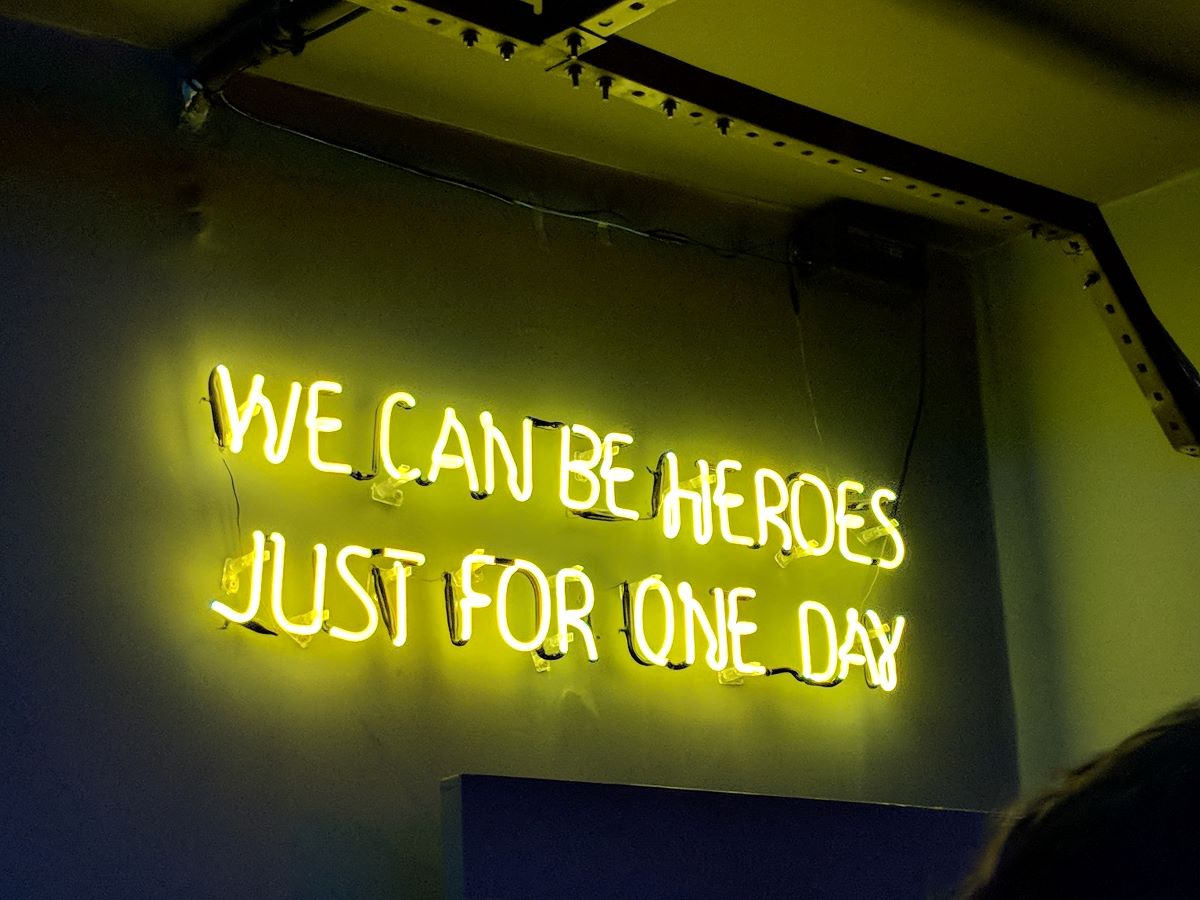 Go Underground at the Galleria Borbonica
The Galleria Borbonica was dug out in the 1850s as an escape tunnel for King Ferdinand II in case of riots. The Galleria has four different tours to choose from, all of which can be booked online. The standard tunnel tour is one of the most accessible in this list for people with reduced mobility. The Via delle Memorie tour is more in depth (literally), with a stop at a beautiful restored cistern underground.
For those feeling a bit adventurous, sign up for the Adventure Tour or the Speleo Tour Light, which explore the complex aqueduct system.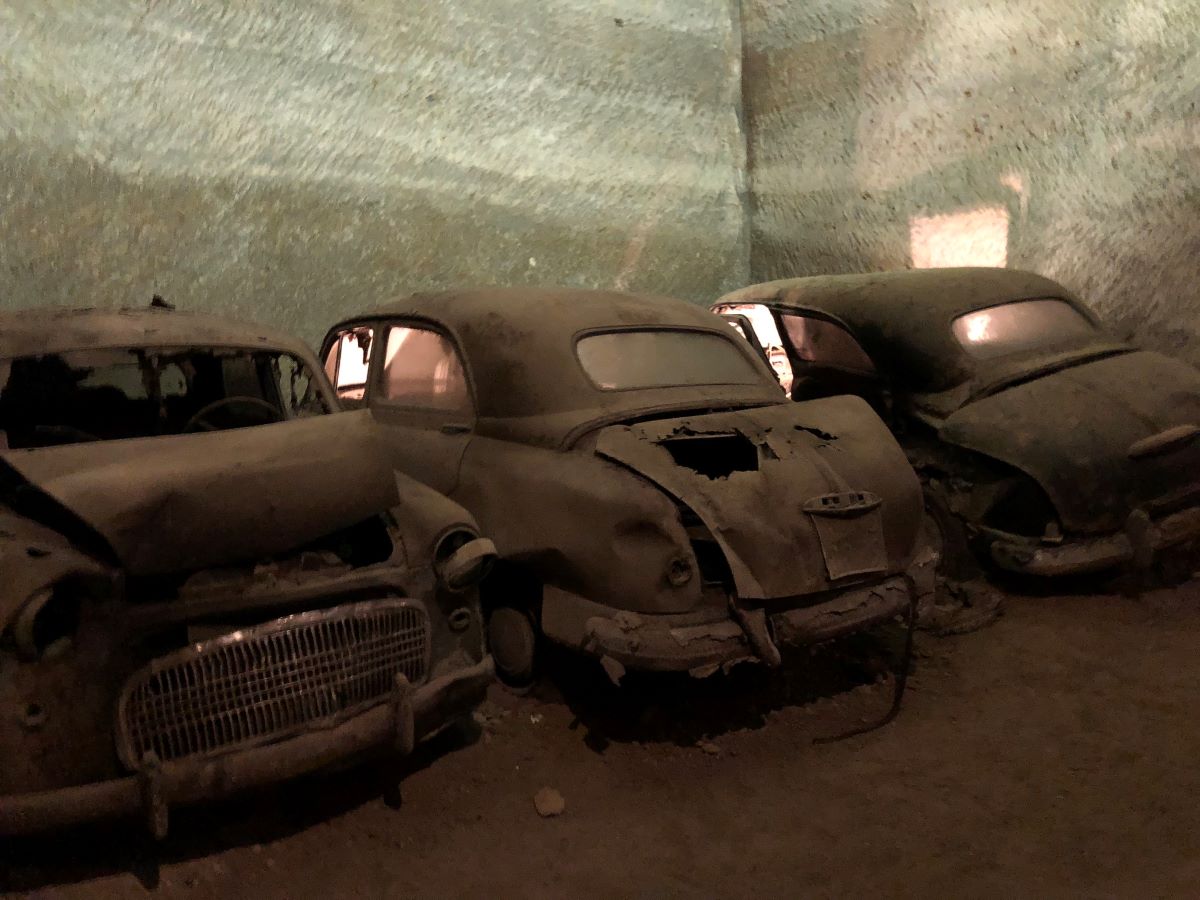 Insider's tip: Make sure to check the entrance when you book, because the meeting point isn't the same for all tours.
Discover The Best Restaurants, Bars and Cafes in Chiaia, Naples
The chic vibe in Chiaia, Naples definitely translates to the food and drink scene. Read on for where to find the best eats.
Cafes in Chiaia
For an absolutely delicious coffee and pastry, try Pasticceria Mennella. You can find all the classic Neapolitan pastries done well, like babà (a tender rum-Mennella soaked cake) and some of the best sfogliatelle in Naples (flaky, crunchy pastry with a semolina and ricotta filling). Catch some rays at a little table outside for breakfast or a coffee break during your wander.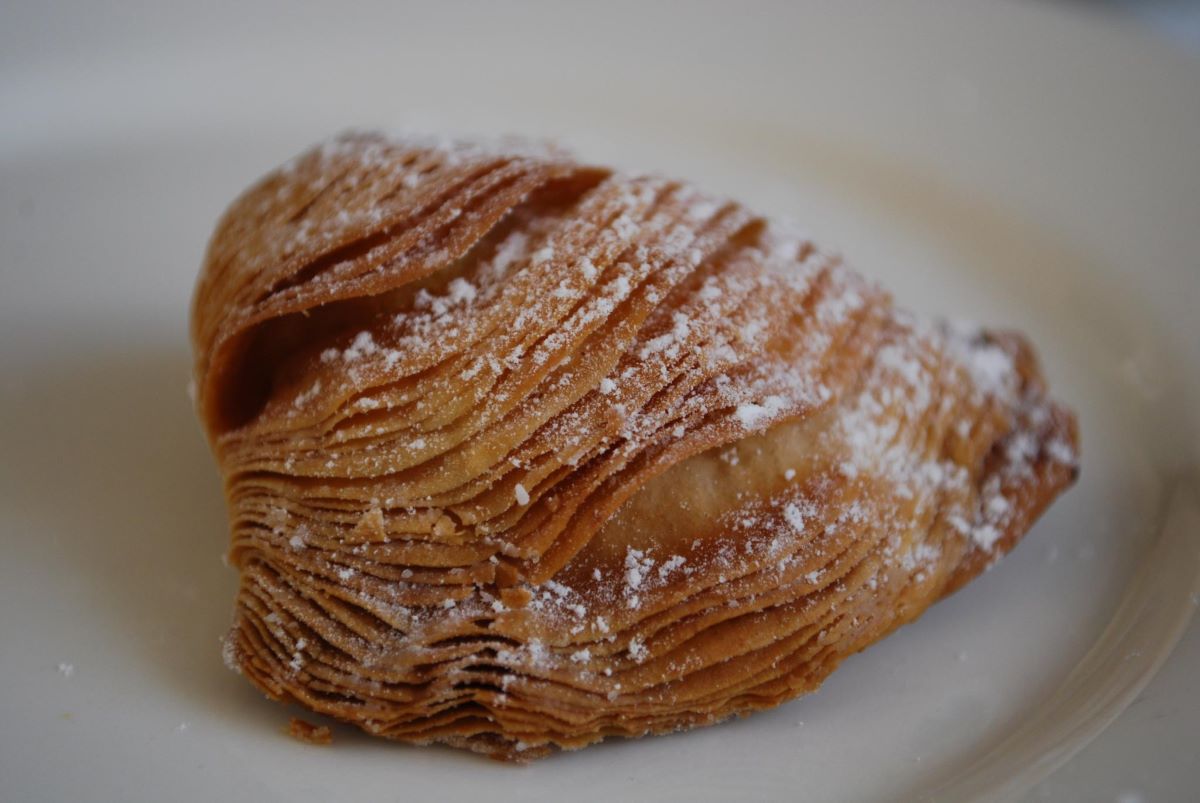 Gourmet Dining in Chiaia
On the upper end of the neighborhood you can find two Michelin-starred restaurants called George and Veritas.
George Restaurant is located in a luxe 5-star hotel founded in 1870, and has a terrace overlooking the sea with a breathtaking view of the Castel dell'ovo and Vesuvius. Neapolitan chef Domenica Calenda was trained in France and merges the quality ingredients of the region with creativity learned abroad. At Veritas, the chefs rework the region's ingredients and classic dishes, presenting artistic plates in a warm and welcoming dining room.
Chiaia's proximity to the sea means ultra fresh seafood! Two standout spots include CrudoRe (Via Carlo Poerio, 45/46) and Pescheria Mattiucci (Vico Belledonne a Chiaia, 27) which serve carpaccio, oysters, tartare, and much more. CrudoRe offers a sophisticated dining experience, while Pescheria Mattiucci has a more hole-in-the-wall feel.
1000 Gourmet is a pizzeria with creative and gourmet toppings. You'll find options like beef carpaccio and lemon, or apricot and sheep-milk cheese. If you're with a group, split an appetizer called a crocchettone, which is deep-fried creamy potato puree that's finished with mouth-watering toppings like cured meats or pistachio pesto.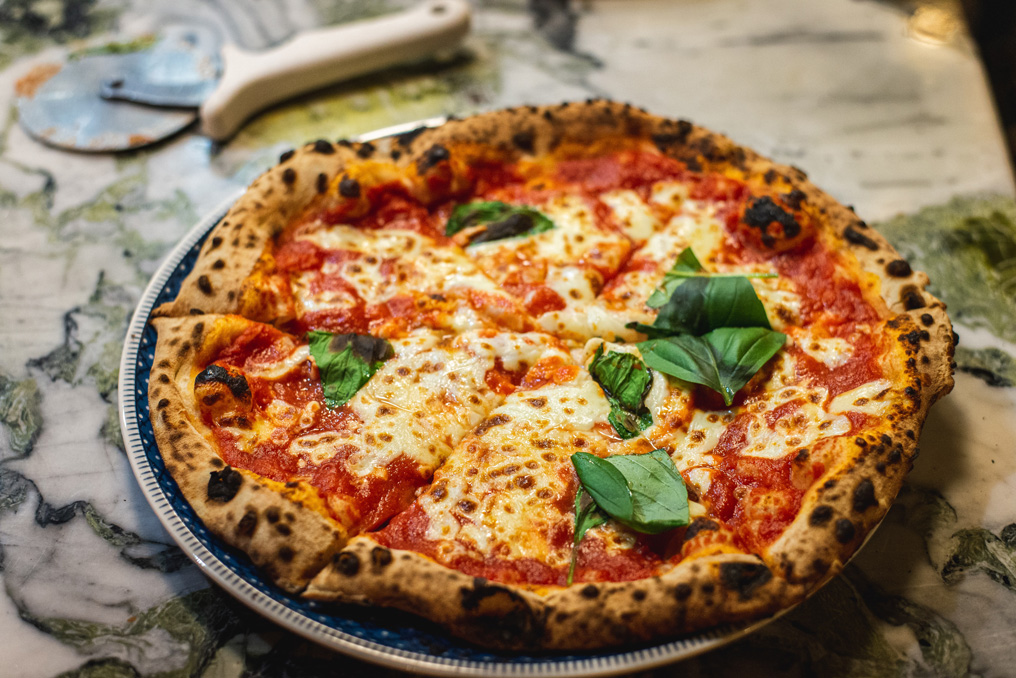 Upscale Nightlife in Chiaia
Chiaia is one of the most important hubs for Naples nightlife. There's a tiny area mainly within Via Giuseppe Fiorelli, Via Bisignano, and Vico Belledonne that's chock full of cocktail and lounge bars. This part of Chiaia is so well-known that it even has a local name: i barretti di Chiaia. Head there and see where the night takes you!
Two highlights of the barretti are Barril Garden Bar (Via Giuseppe Fiorelli, 11) and Ba-Bar (Via Bisignano, 20). Barril has a lush courtyard and massive aperitivo buffet to go with their cocktails. Ba-Bar has a warmly lit and comfortable interior, making it an ideal option for rainy or cold days.
Just outside of the barretti, L'Antiquario (Via Vannella Gaetani, 2) is one of the best cocktail bars in the city. You get to the underground bar via a secret door in what seems to be an antique store. It has a retro feel based on old American speakeasies. They serve cocktails with interesting local ingredients like bay leaf wine and Vesuvian apricots. 
If you're not a cocktail aficionado and just want a glass of wine or a beer, have no fear! Jus Enoteca Naturale (Via Giovanni Bausan, 60) has a long list of regional wines to try and tapas-style eats to share. If you prefer beer over wine, Mosto (Vico II Alabardieri, 28) is a small local brewery offering some of the best craft beer in the city.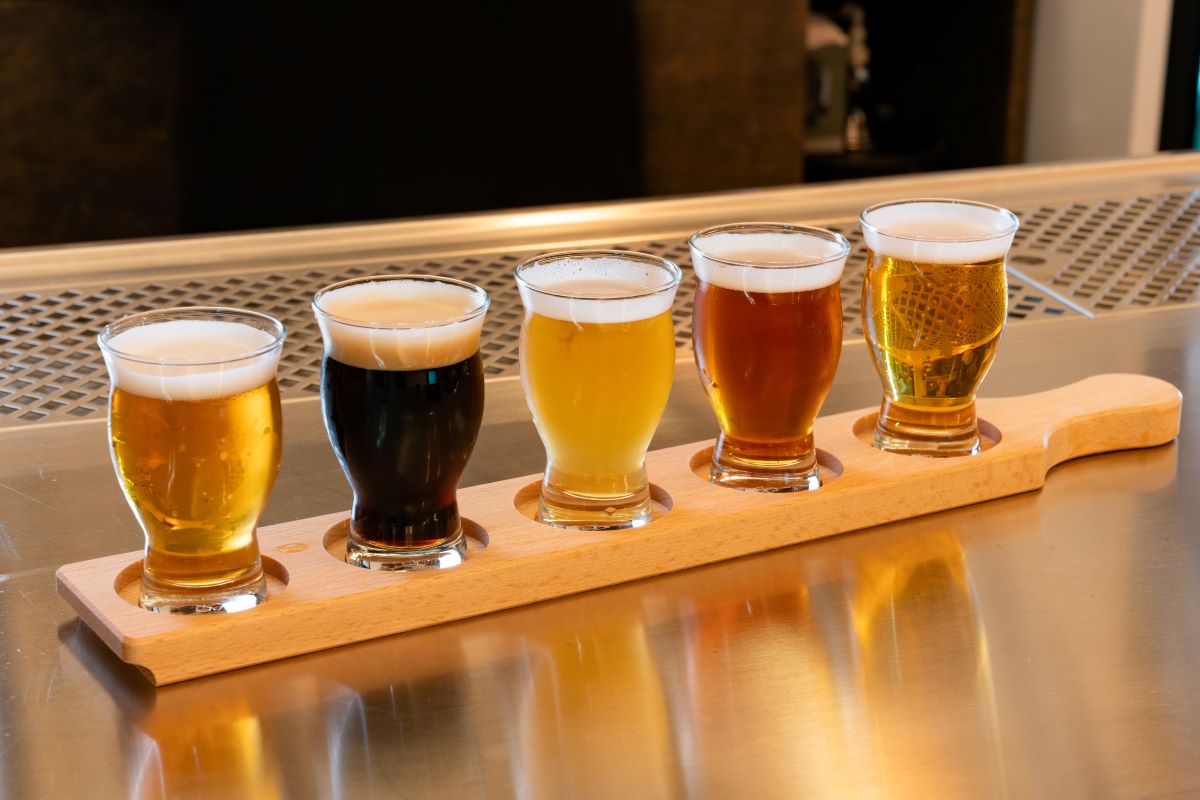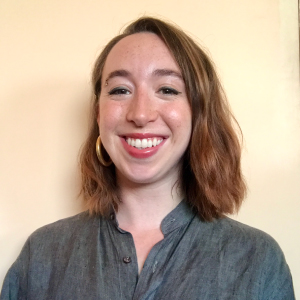 Chelsea has lived in Naples for five years and is deeply embedded in the community, volunteering frequently with local groups to improve the city they call home. Chelsea speaks some Neapolitan as well as fluent Italian. (Yes, Naples has its own language!) They have a deep appreciation for the simple pleasures of the city – a strong espresso in the morning, chaotic open air markets, the smell of the seaside, and, of course, a fantastic pizza.