Traveling to a new city as a vegan can be challenging, but Chicago is no slouch when it comes to vegan and vegetarian-friendly options. The Windy City is built on food, and vegan visitors can enjoy the rich flavors from around the world that make it a foodie's paradise.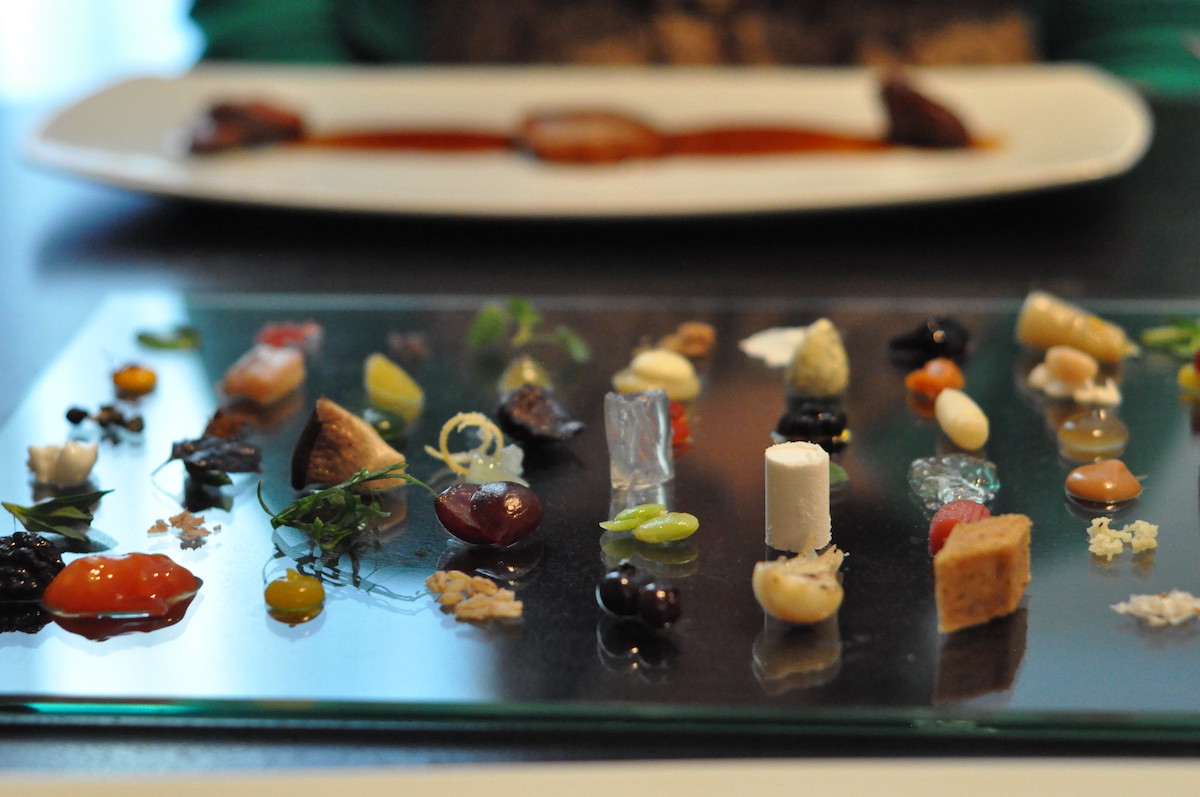 Whether you're staying on the North Side, the South Side, or anywhere in between, there's a vegan café waiting to bless your taste buds. Check out our list of the best vegan restaurants in Chicago to plan your trip—you're going to want to make a few stops.
Our top picks for the best vegan restaurants in Chicago
Chicago Diner (Lakeview)
"Meat free since '83" is the Chicago Diner's motto, and this vegan and vegetarian hub has been a hotspot for locals and visitors for decades. Located in the heart of the Lakeview neighborhood on the North Side, this casual and always-packed diner slings vegan milkshakes, burgers, nachos, and more diner fare all day, everyday (except Wednesdays).
You'll definitely want to make a reservation online before you head over since it's not uncommon to see a line out the door (especially on weekends. Brunch, anyone?). Don't worry if the Lakeview location is booked all day—the same delicious, vegan menu can be found at the Logan Square location, too.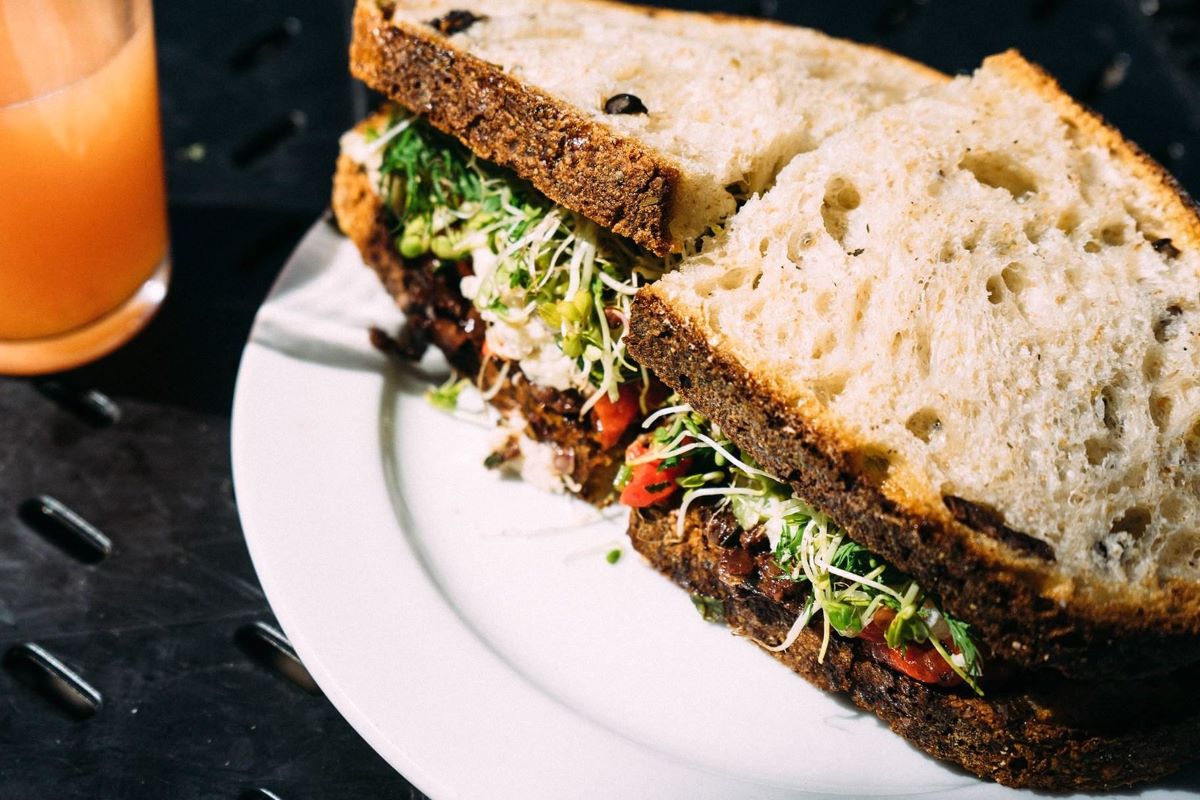 Liberation Kitchen (West Town)
What started as a small café opened by Upton's Naturals (yes, the same company that makes the meat alternatives at the grocery store), Liberation Kitchen is now a full-service restaurant offering vegan Italian beef and Chicago-style hot dogs (both must-haves while you're in town), donuts, burgers, and more.
Featuring a huge dessert menu and products from Upton's Naturals, Liberation Kitchen is open for breakfast and brunch on the weekends. We recommend the Brekkie bowl, the bacon fried mac, or the sausage roll, but you really can't go wrong with any option on the menu.
Alinea (Lincoln Park)
A 100% vegan prix fixe menu at one of the world's best restaurants? Look no further than Alinea. Right in the middle of bustling Lincoln Park, this 3 Michelin Star establishment provides an exquisite vegan menu upon request that maintains the same flavor profiles as the regular menu.
Founded by chef Grant Achatz, a pioneer in the field of molecular gastronomy, Alinea offers world class wine pairings to match their 14-course meals and uses specially curated aromas to make every bite taste like a warm memory. Reservations can be made for groups of 2, 4, or 6 people up to 4 months in advance.
Fancy Plants Café (Lakeview East)
Need a pick-me-up after a busy morning of shopping and sightseeing on Broadway? Stop by Fancy Plants Café to grab coffee and a vegan croissant. Founded by chef Kevin Schuder, a winner of Vegan Iron Chef, this casual café offers pastries, savory breakfast treats, and grab-n-go items until 4 p.m. everyday.
Fancy Plants' menu changes almost daily, but staples like vegan breakfast burritos, New York-style bagels, wraps, and seasonal dishes are almost always available. If you love the Café, be sure to check out Fancy Plants Kitchen just one neighborhood over in Lincoln Park for dinner, craft cocktails, and special late-night events.
Soul Veg City (Chatham)
Soul City Veg has been the South Side's vegan hotspot since 1981. This black-owned, family-run establishment has got something for everyone, from salads and smoothies to vegan mac and cheese and pizza.
It'll be hard to stop eating since Soul City's vegan versions of classic comfort foods taste just like the real deal, especially the famous shrimp po' boy. If you stick around long enough on a Friday or Saturday, you'll see the recently renovated restaurant turn into a karaoke bar with a live DJ, late night menus, and more fun surprises. You've gotta check it out!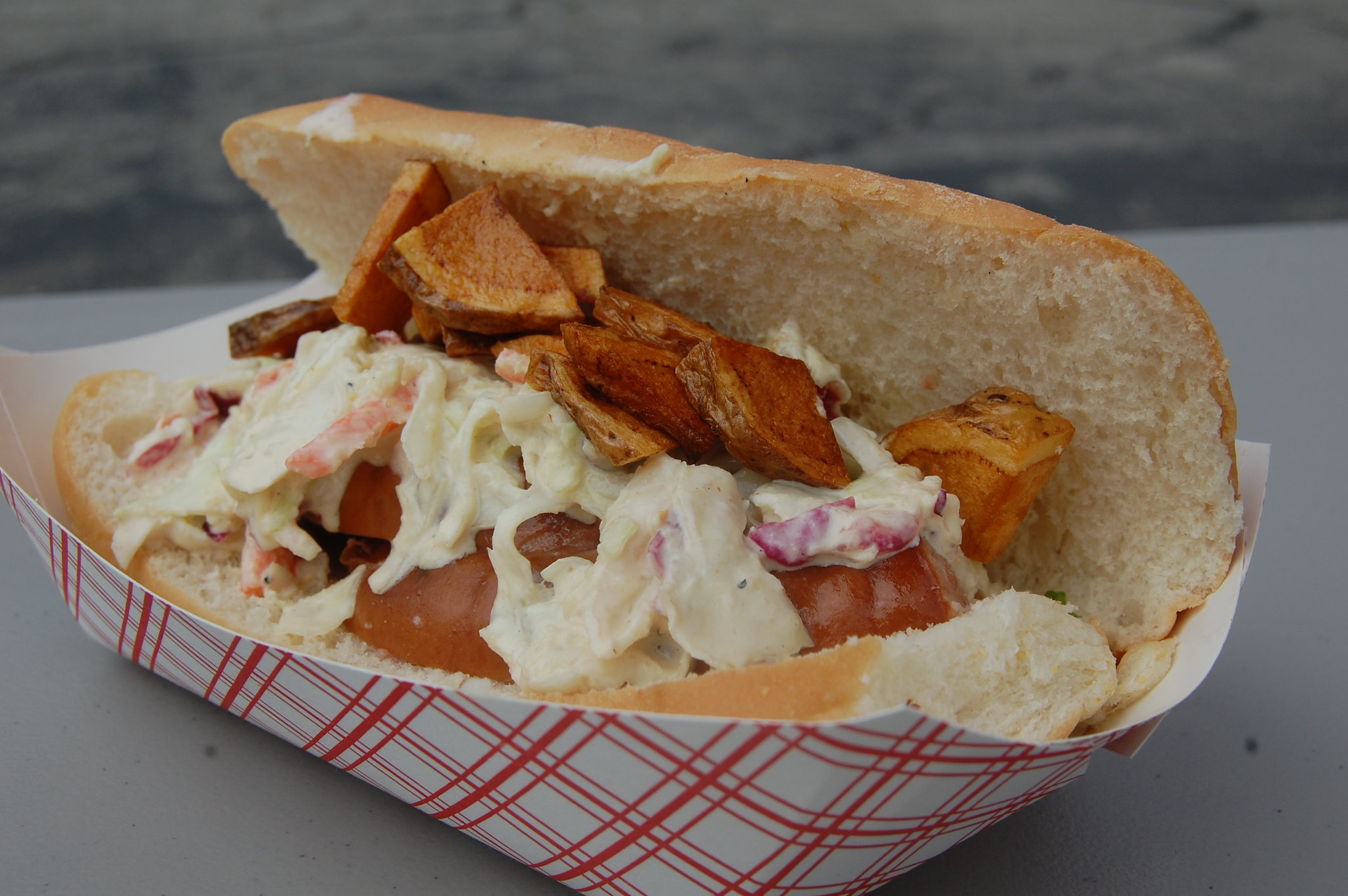 Kitchen 17 (Avondale)
No visit to Chicago is complete without a deep-dish pizza, and Kitchen 17 makes sure that vegans get to experience the cheesy masterpiece, too. This 100% vegan restaurant has its own line of signature deep-dish pies ready to go—they also ship frozen ones all over the country!
If deep-dish isn't your style, Kitchen 17 also offers pan and New York-style pizzas, as well as vegan burgers, cauliflower wings, chicken parm, a full bar, and desserts. What's not to like?
Loving Heart Café (Uptown)
Need a light lunch? Head over to Loving Heart Café for vegan avocado toast, buddha bowls, wraps, and more. This compact spot on bustling Montrose Avenue is known for their light American fare and delectable fusion foods.
Insider's Tip: Loving Heart Café makes a great breakfast or lunch spot before a trip to picturesque Montrose Beach (just a 15-minute walk east). It's also close to historic entertainment venues like the Riviera Theatre, the Aragon Ballroom, and the Green Mill, an iconic jazz club where you can sit in notorious gangster Al Capone's favorite booth.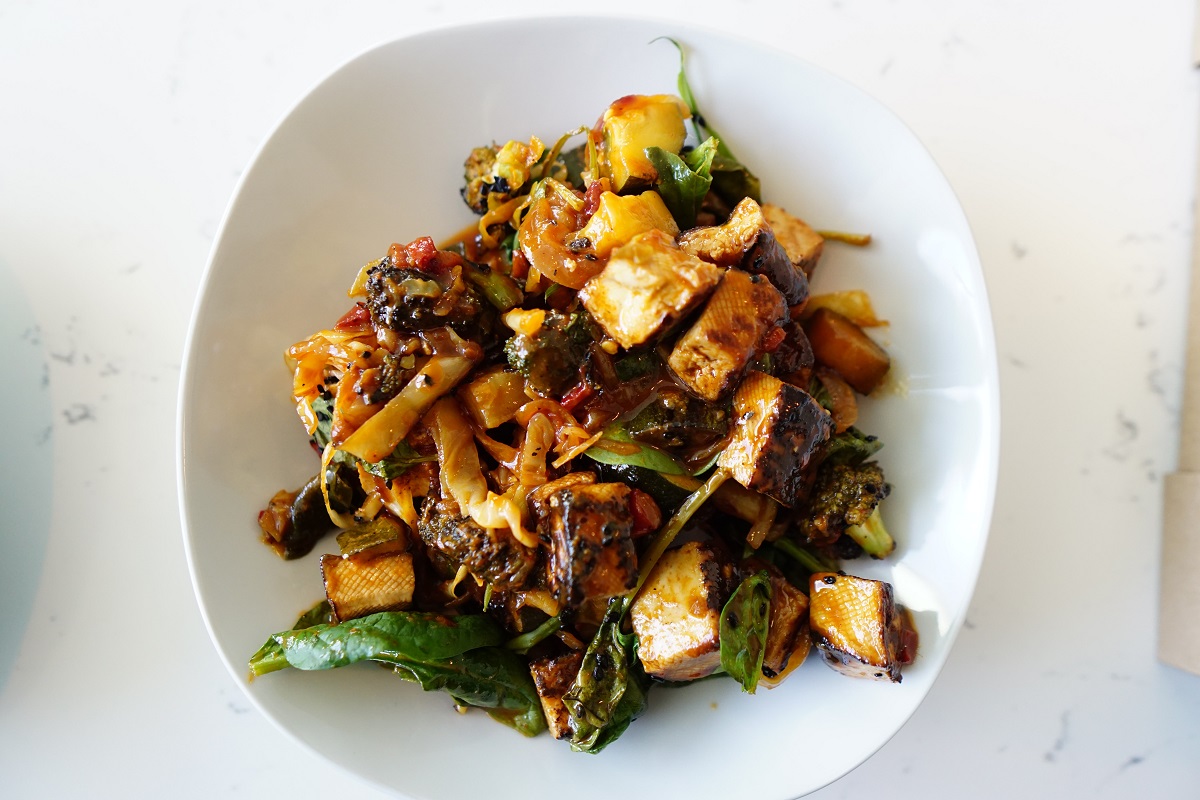 Sam & Gertie's Vegan Jewish Deli (Uptown)
Veganism probably doesn't come to mind when you picture a traditional Jewish deli, but Sam & Gertie's has got your craving for a bagel and lox covered. From pastrami to corned beef to smoked whitefish, husband-and-wife team Andy and Gina Kalish have recreated every deli delight you could imagine with a vegan twist.
A family-owned business, Sam & Gertie's features Ashkenazic recipes inspired by Jewish shtetls (towns) in Eastern Europe, with influences from New York City and Detroit, too. Housemade bagels, latkes, and giant cookies round out the menu and add a homey, personal touch.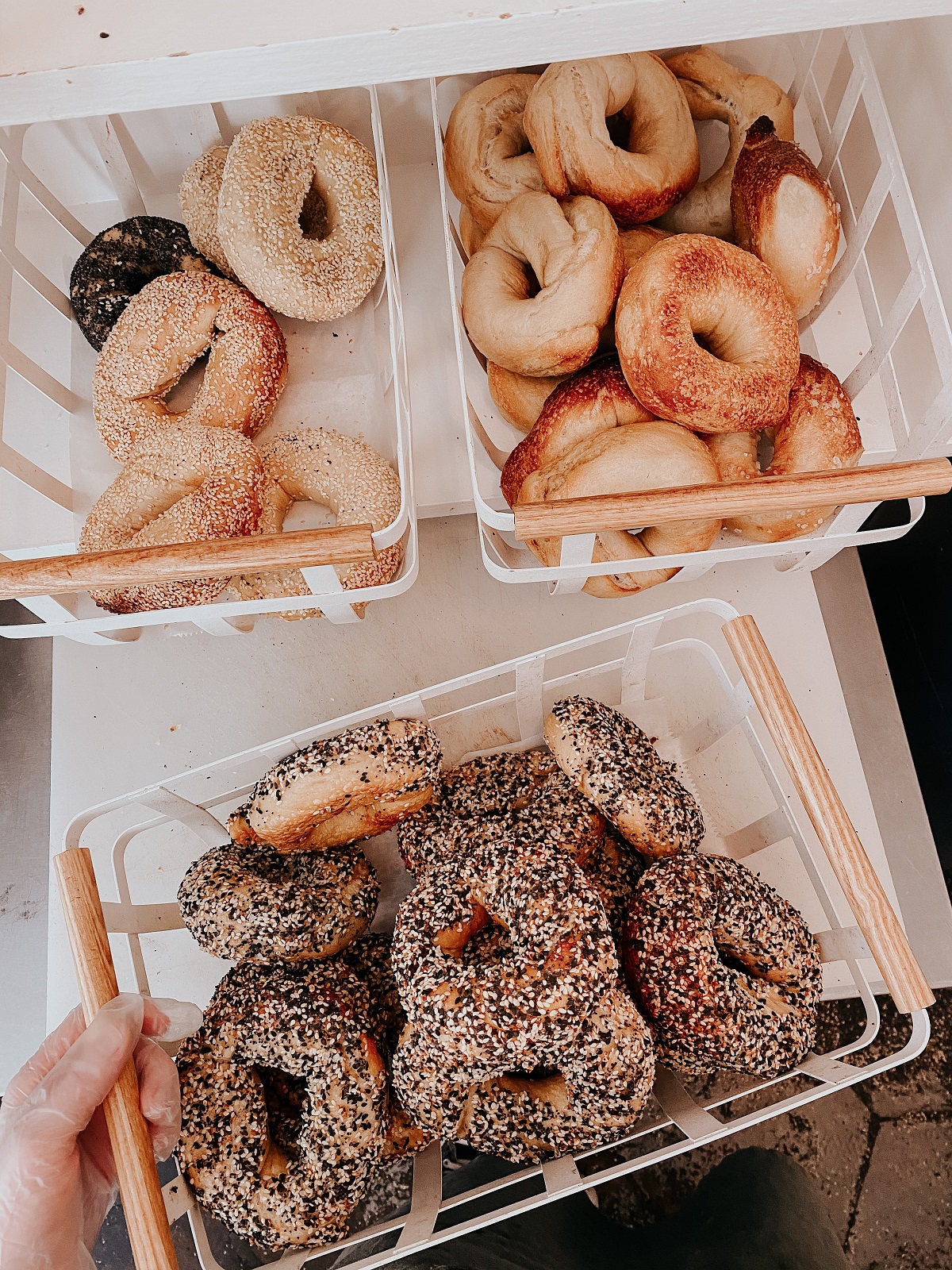 Fons (West Loop, Downtown)
Fons is a playful, colorful spot for vegan empanadas, smoothies, bowls, and more. Dedicated to crafting gourmet tastes and textures from plants, Fons is the first vegan empanada shop in the world.
The highlight of the menu is, of course, the empanadas. The outsides are bright and colorful (perfect for your Instagram story) and the fillings range from savory favorites like pulled BBQ, tinga, and chorizo to sweet options like apple cinnamon and crunchy chocolate and banana. They even offer take-and-bake empanadas to enjoy later.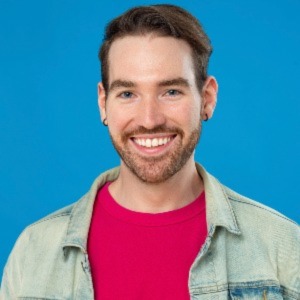 Dan Hickey is a writer, comedian, and musician from Chicago, IL. Dan moved to Chiago in 2015 after growing up in the 'burbs and is a regular at comedy clubs and bottomless brunches around town. When he's not typing away about Chicago, you can catch him at the beach or looking for the best Happy Hour deals.