Bologna's nicknames are no secret: La Rossa (the Red), La Dotta (the Learned), and La Grassa (the Fat). It's also no secret that this city of nearly 400,000 people is one of the best cities in Italy for eating. It is any wonder that so many staples of the Italian kitchen either come from Bologna or the region that surrounds it: Mortadella, Parmigiano reggiano, prosciutto, tagliatelle al ragù, and tortellini, among many others.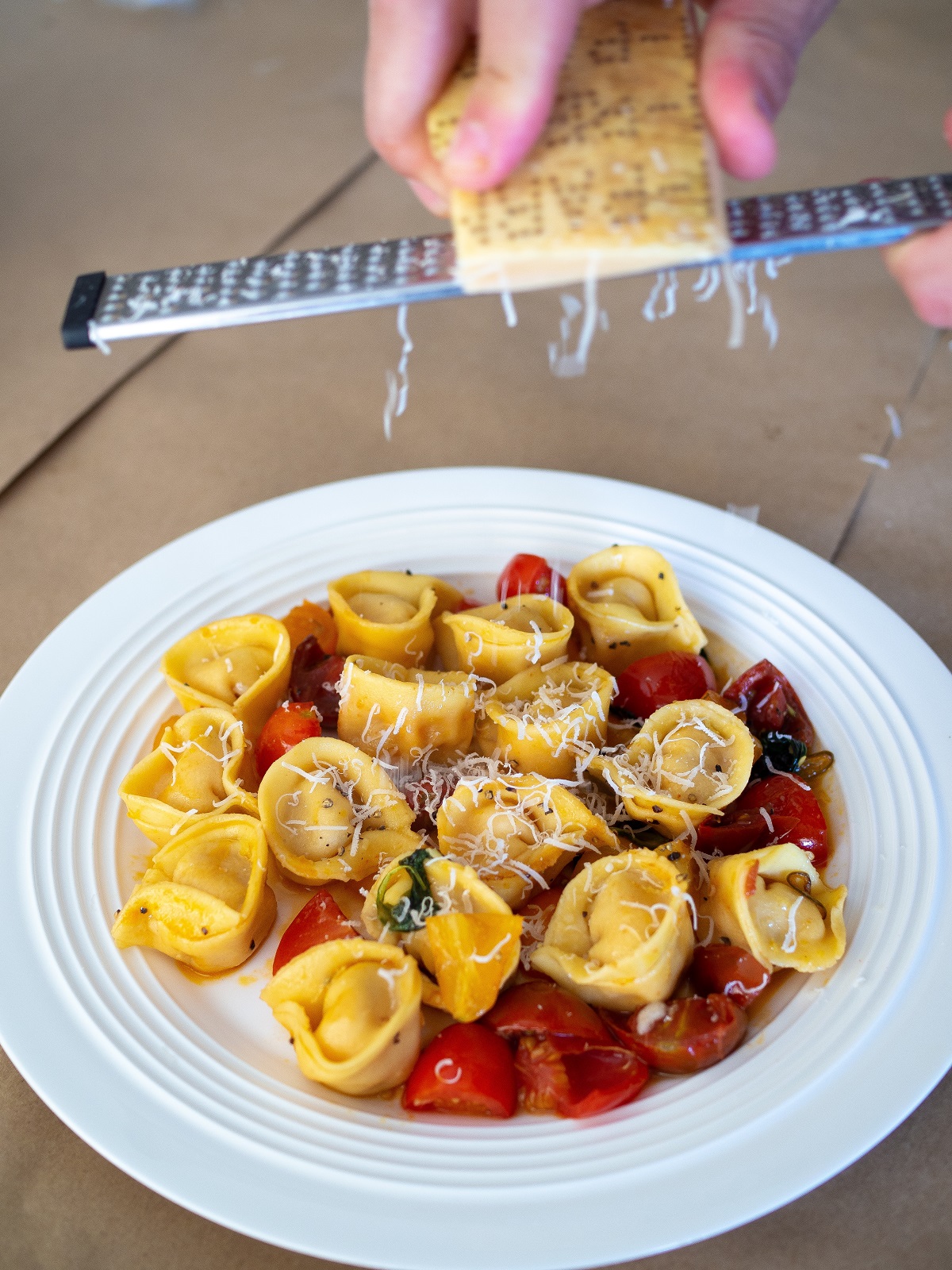 And while Bologna attracts a legion of visitors for its physical aesthetics, especially its plus-sized medieval center—including two iconic matchstick medieval towers (one of which is leaning), the world's oldest university in continuous operation (from the 11th century), and 23 miles of arcaded walkways—there's another big reason to point yourself to this northern Italian town: the food. Yes, people come here just to eat.
And you certainly don't want to waste the stomach space, calories, and euros on a bad meal. So, here's where to find the best pasta in Bologna to indulge in and put the "grassa," or fat," in Bologna La Grassa!
Ristorante da Cesari
The Cesari family has been proudly running their restaurant since 1955. A few generations since it first opened, 60-seat Da Cesari is as excellent as ever. One of the best pasta dishes on the menu, if not in the top five pasta dishes in the Bologna, is the fan-favorite gramignone verde al ragù di salsiccia, a larger version of the classic corkscrew-shaped gramigna pasta, and paired with a luscious sausage ragù. Take one bite and you'll do a chef's kiss to the nearest member of the Cesari family. Squisito!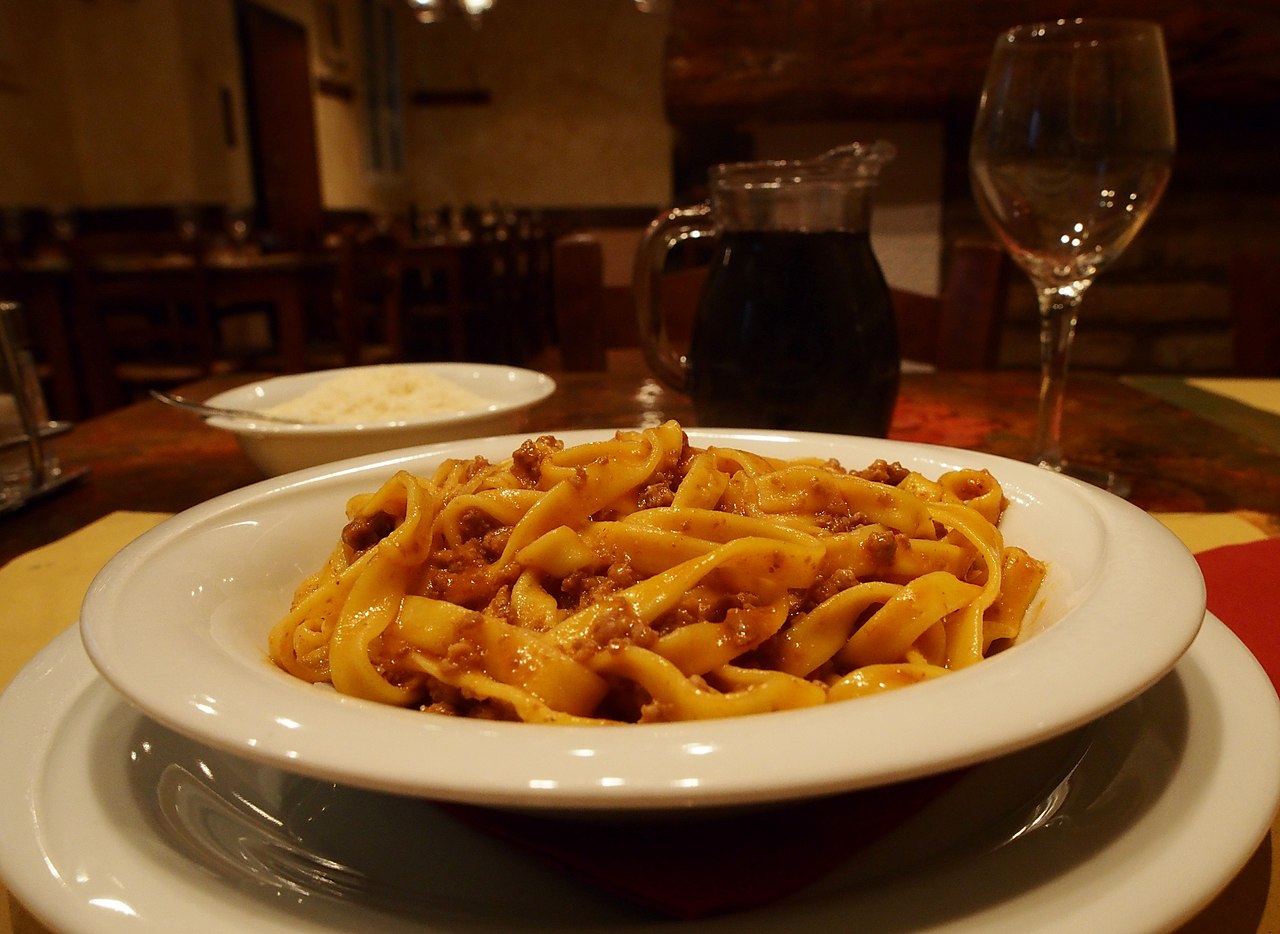 Vicolo Colombina
Located smack in the middle of the medieval center of Bologna toward the terminus of a dead-end alleyway, Vicolo Colombina looks at first like a typical traditional restaurant, but once the plates start hitting your table, you'll see that the kitchen likes jabbing tradition with a spatula. The Bolognese is the pasta to get here. It comes out on the plates twisted into a pyramid, the homemade tagliatelle wider than what you find at more traditional trattorias and the sauce is richer.
Trattoria Bertozzi
Located just out of the center of town, Trattoria Bertozzi is most definitely worth the trek. The menu is loaded with standouts but there is one pasta dish that will bring you back to Bertozzi again and again: the signature gramigna Bertozzi: a corkscrew-shaped pasta doused in a potently delicious saffron and Parmigiano cream sauce and intermingled unctuous guanciale.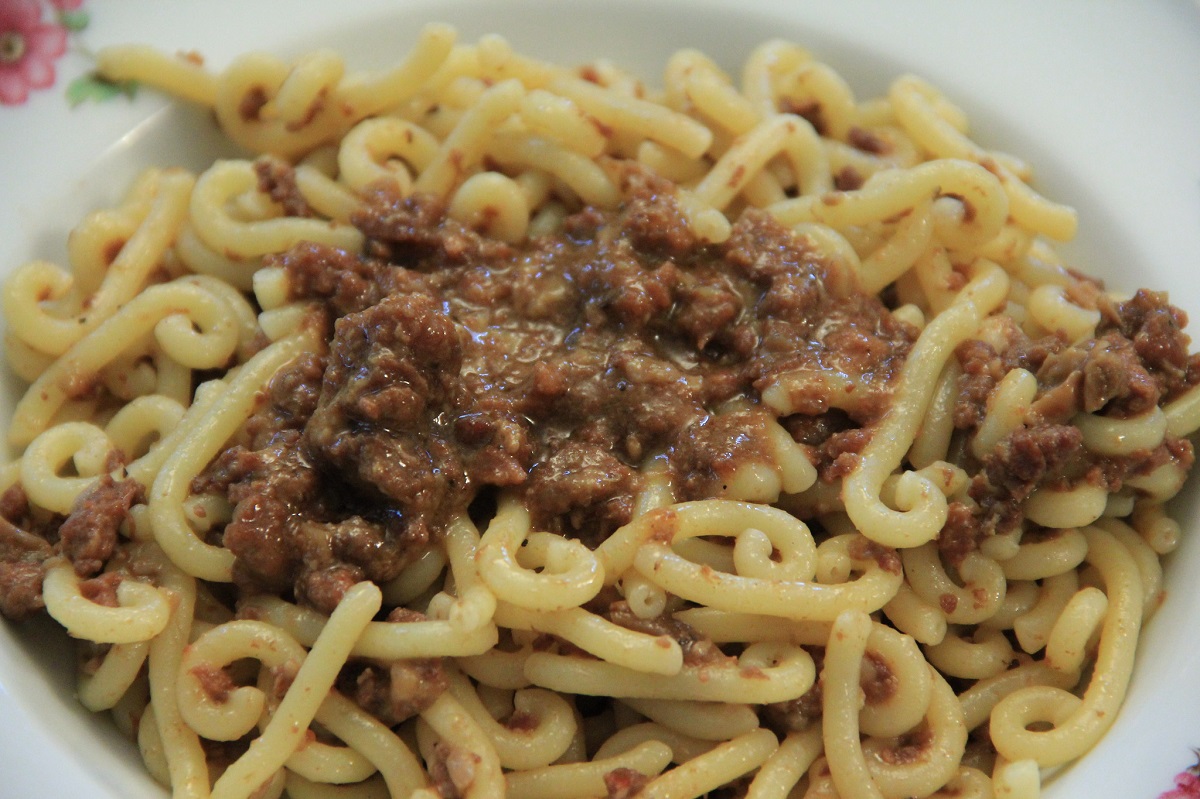 Vivo Taste Lab RestaurArte
Housed inside the Bologna's museum of modern art, the Mambo, Vivo Taste Lab RestaurArte does not disappoint art lovers who may hope to find a bit of creativity on the the plate in front of them.
On a menu loaded with Italian-ish delights, most of which have a refreshingly international twist, the standout here is the pasta dish called The Winner Is: along with the traditional tortellini in brodo are black truffles, hay broth, guinea fowl, and Lambrusco pears. One forkful of this delicious mashup and you'll declare it the winner too.
Cantina Bentivoglio
Chef Pasquale Troiano is the man in the kitchen at Cantina Bentivoglio. Here you can begin your meal with a slice of tomato and burrata-topped bruschetta or a crostini topped with pumpkin and cream of Parmigiana called a "Pumpkin Cappuccino" but make sure you leave some stomach space for the pastas.
The menu has variations on the tortellini (with meat sauce, parmigiana cream, and/or with black truffles), but the pasta dish we should all be saving ourselves for here is the traditional tagliatelle with beef ragù, which is rich and addictive.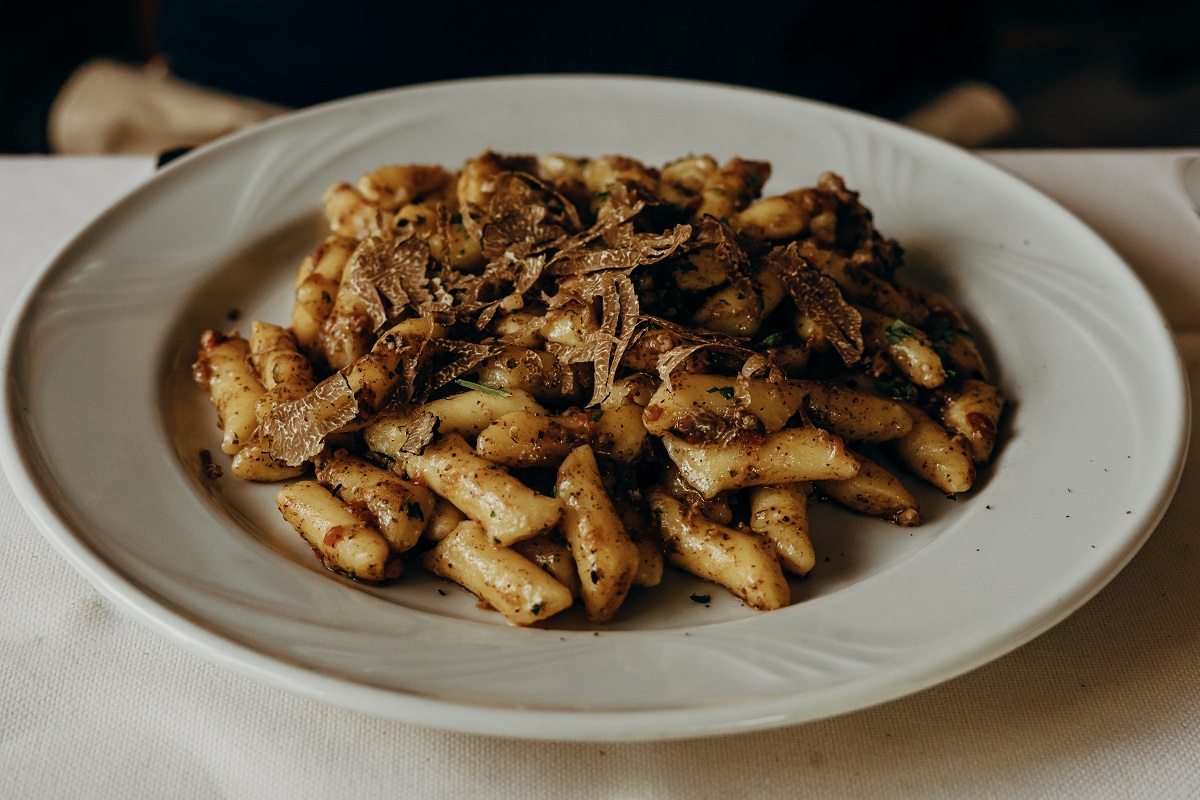 When black truffles are on the menu, we highly recommend adding them to your meal. Photo credit: Gabriella Clare Marino
Ristorante Ciacco
There may be white linen-clad tables at Ristorante Ciacco, but it's anything but pretentious. The cuisine here somewhat strays from the traditions of the region by focusing on the Italian coastline. In the past, dishes like gnocchi with sea urchin have wowed diners. Another showstopper, hopefully on the menu when you sit down in the dining room, is the black ink potato gnocchi with toasted cuttlefish and sweet peppers. You'll want to dive right in!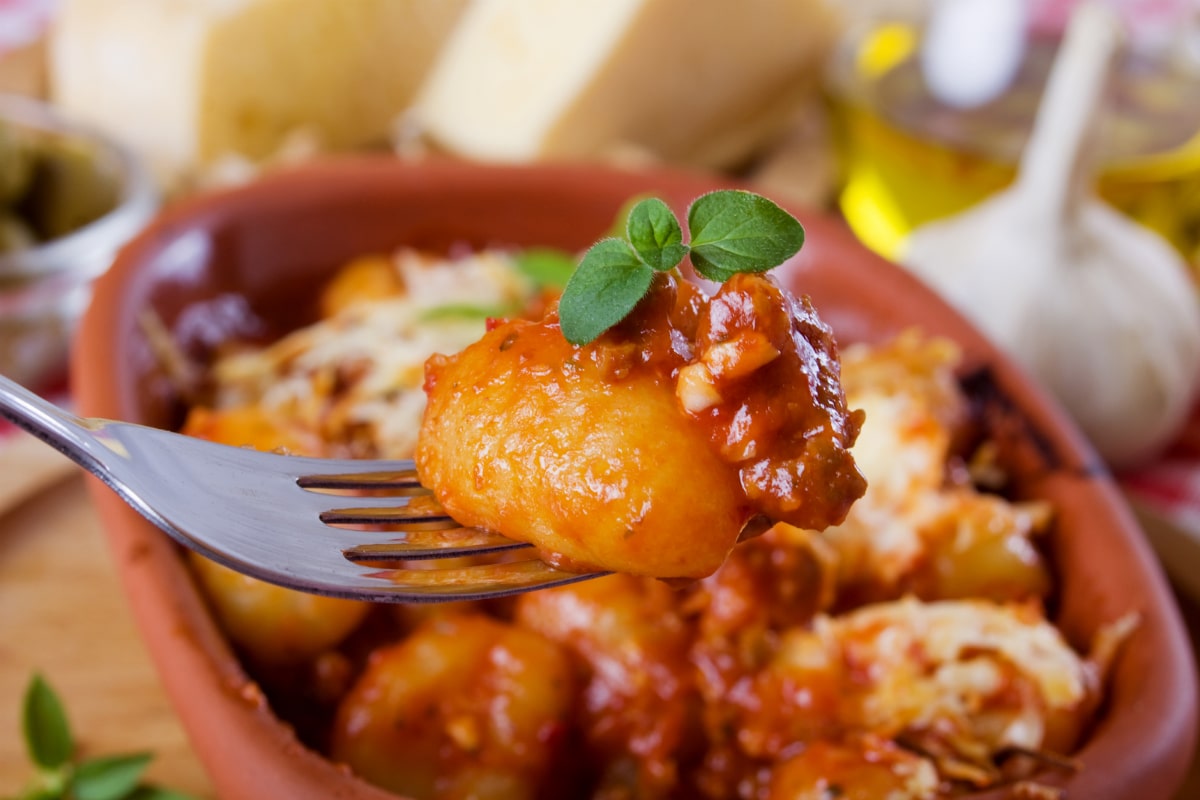 Ristorante Diana
One of the old, but beloved stalwarts of dining in Bologna, Ristorante Diana has been in the pasta making business since 1909. Expect the white tablecloth treatment here, but also expect the Bolognese classic pasta dishes to be memorable. The ubiquitous tagliatelle al ragù is one reason why locals and visitors flock to Diana, but don't skip the traditional tortellini in brodo: pork-filled parcels bobbing in a bowl of full-flavored chicken broth.
Osteria dell'Orsa
For the last three decades or so, students and hipsters and student hipsters have been gravitating to Osteria dell'Orsa for its affordable pasta dishes. The restaurant, set right in the university area in the center of town, is famous for its tagliatelle al mattarelo con ragù all bolognese, but if you're already up to your esophagus in meat sauce, consider the tortellini fatti a mano in brodo di carne, a classic of meat-filled tortellini in a rich broth.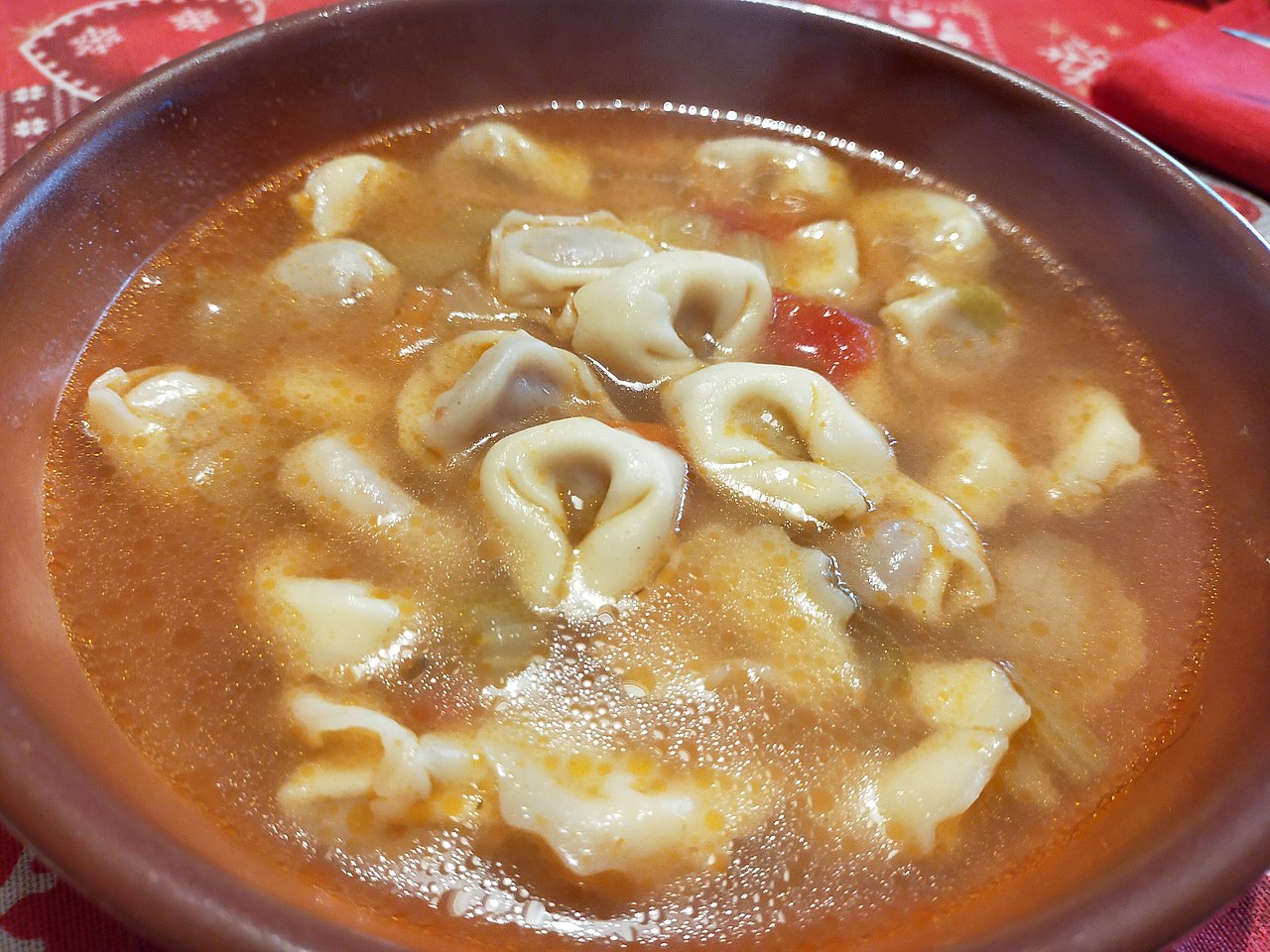 Drogheria della Rosa
In a space that once housed a pharmacy, or a drogheria in the local parlance, Drogheria della Rosa has been attracting locals and visitors alike since it first fired up its pasta-boiling stove burners in 1994. Chef and owner Emanuele Addone changes his menu frequently, basing it on whatever is available at nearby farmers markets and local farms.
It's hard to go wrong here but if the lasagna Bolognese is on the menu—and it pops up with some frequency—do yourself and your taste buds a favor and order it. The lasagna made in Bologna consists of just three main ingredients: pasta, besciamella (more commonly known as béchemel outside of Italy), and, naturally, a Bolognese ragú sauce. The result is a more refined version of lasagna, which is not stuffed with things like mushrooms, tomato chunks, and mozzarella. It's simple. It's delicious. It's a classic in Bologna.
Don't miss out on the opportunity to discover the flavors of Bologna on our Tastes & Traditions of Bologna: Food Tour with Market Visit!  We'll take a deep dive into Bologna's cuisine, including multiple pasta dishes.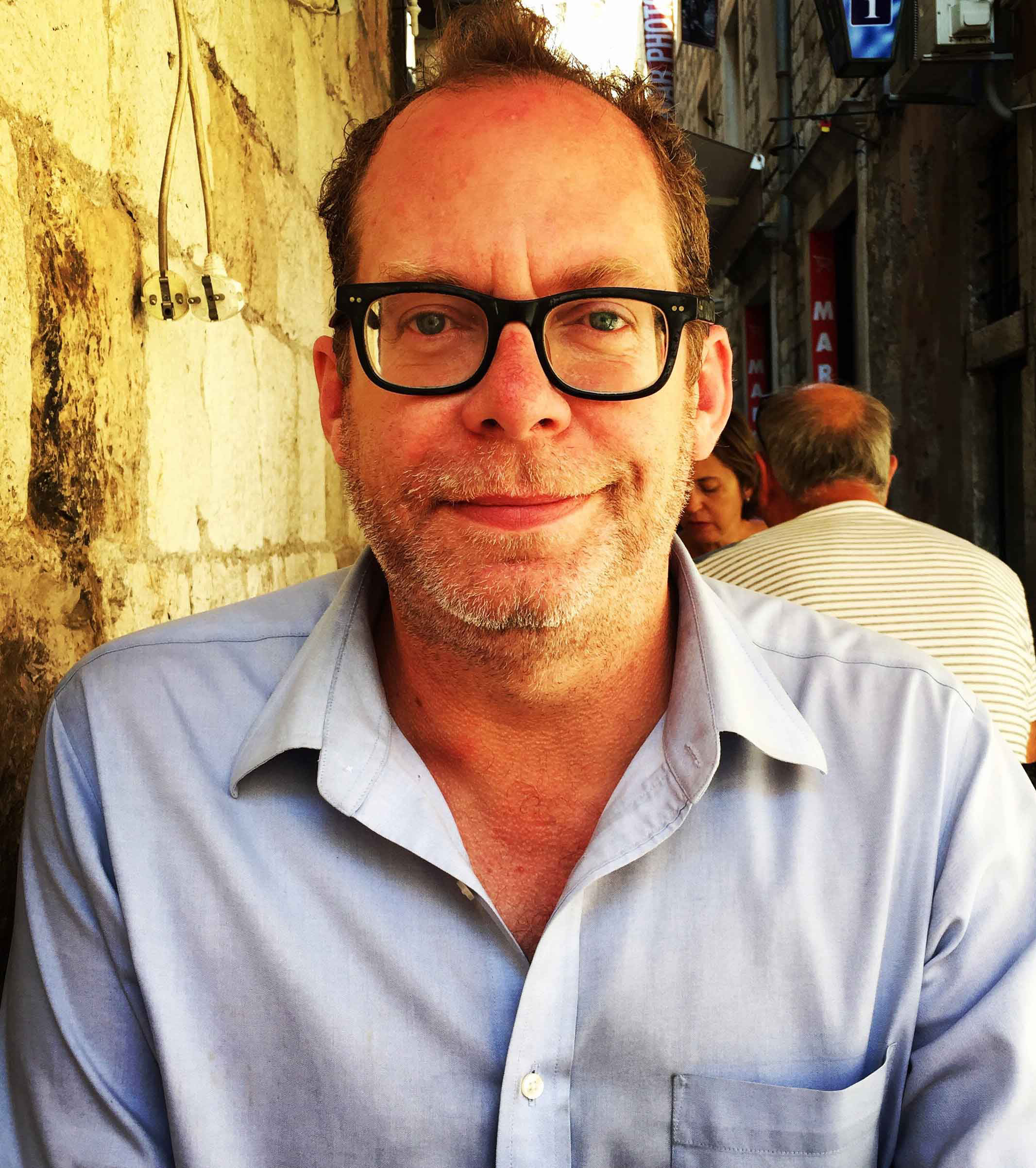 David Farley is a West Village-based food and travel writer whose work appears regularly in the New York Times, National Geographic, BBC, and Food & Wine, among other publications. He's the author of three books, including "An Irreverent Curiosity: In Search of the Church's Strangest Relic in Italy's Oddest Town," which was made into a documentary by the National Geographic Channel. You can find Farley's online homes here and here.