Italians think Sicilian cannoli taste of the sun, and we don't disagree. But we've come up with our list of the best cannoli in Rome, and we have to say they might be just as good as the ones you find in Sicily.
Cannoli are the most famous Italian pastries outside of Italy, partly due to their popularity within Italian-American cuisine. Like many Italian-American dishes, cannoli are from the island of Sicily. Until recently, it was hard to find cannoli on the mainland, but lucky for us, most Italians countrywide have now embraced these little tubes of heaven, and you'll find them in many pastry shops.
In case you don't know, cannoli consist of crunchy deep-fried pastry tubes, filled to the brim with sweetened ricotta cheese and often loaded with chocolate chips. Each end of the tube is ornamented with a jewel of candied orange peel or a glacé cherry. They also sometimes come flavored with pistachio and chocolate. The best cannoli will be filled in front of you with the freshest, sweetest ricotta you can imagine.
Like most Italian dishes, the true origin of cannoli is unclear. The most popular legend is they were created during the Arab occupation of Sicily by the women of the harem of Qal'at al-Nisā' ("'castle of the women," modern Caltanissetta). Another theory is they were created by nuns, also in Caltanissetta, as carnival sweets. Whatever the true origin, we're so glad we have them today.
Rome has quite a large Sicilian community, and with that comes numerous Sicilian bars and restaurants. And where there is a Sicilian bar, there are cannoli. But it's important to remember that not all cannoli in Rome are created equal. There are some pretty awful ones available, aimed at tourists who come to Rome expecting to find them. But fret not—that will not be you! We've tracked down the best cannoli in Rome, which you can discover in our list below!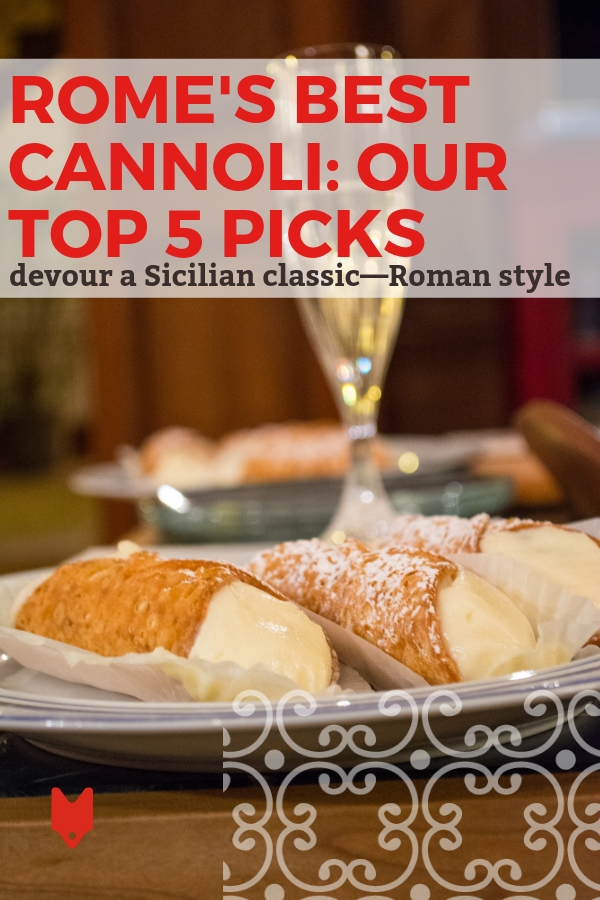 Photo Credit: Tim Evanson, Text Overlay: Devour Rome Food Tours
1. La Cannoleria Siciliana
There's no confusion as to what this shop sells—La Cannoleria Siciliana means "the Sicilian Cannoli Shop," and that's exactly what you'll find inside. Their range of cannoli includes the classic flavors, plus almond and even Nutella. For those with allergies, they also make gluten-free cannoli, indistinguishable from the originals. With three locations around Rome, there's bound to be one near you.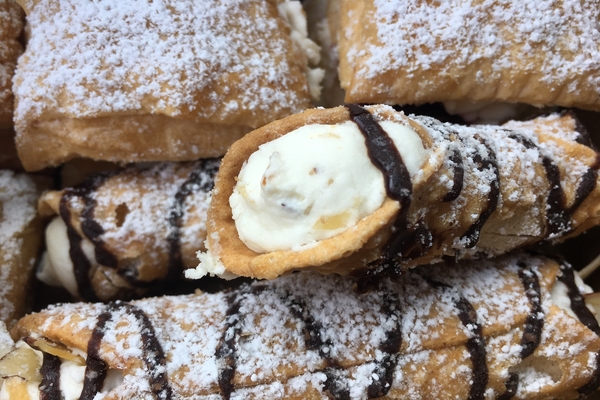 2. I Dolci di Nonna Vincenza
The original Dolci di Nonna Vincenza is in Catania, Sicily's second largest city, but for many years there has been a replica of this historic shop in Rome. And let us tell you—this authentic Sicilian shop knows how to make cannoli well. This place is also great for trying other Sicilian sweets made with pistachios, walnuts, almonds or hazelnuts. You can enjoy them with a coffee or tea in the elegant café space just a stone's throw away from Campo de' Fiori.
3. Ciuri Ciuri
In the 12 years since it opened, Ciuri Ciuri has grown from a single store to four locations around Rome. Pastry chef Ino Benivegna, originally from Trapani, prides himself on Ciuri Ciuri's use of quality fresh ingredients that make his cannoli some of the most popular in Rome. The original shop is located in the Monti district of Rome, a couple of hundred yards from Cavour metro station.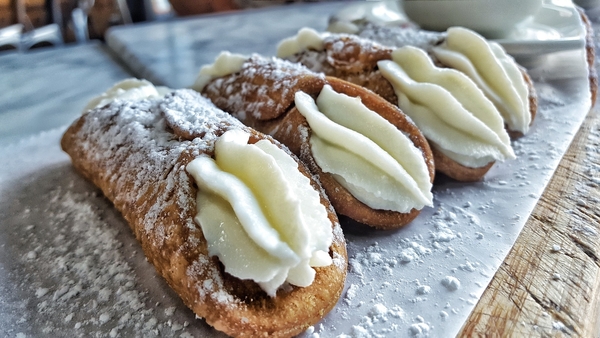 4. Gelarmony
This gelateria might not be the most obvious choice for great cannoli in Rome, but Gelarmony offers a fantastic gelato cannoli—real cannoli shells filled with ricotta-flavored ice cream. We're not sure why Sicilians didn't think of this before (it's the perfect solution to unbearable summer heat!), but we're sure glad it exists now.