Since the 11th century—1088, to be exact—students have been pouring into Bologna to study, and when not in the classroom, to blow off some steam at a bar. You could say it's become a local tradition.
Italy doesn't have a lot of so-called party towns, but if there is one that fits the moniker, it's Bologna. This north-central Italian town of 400,000  swells in the autumn and spring, as university students gravitate here during the school year. As a result, this youthful city is crammed with great bars—everything from Irish pubs to neighborhood bars that serve espresso in the morning and Negronis at night.
Here are 10 of the best bars in Bologna:
Antica Drogheria Calzolari
Since 1959, the Delfiore family has been running this corner bar around the university area, stocking the shop with some of the best wines in the region. Housed in an old pharmacy, Antica Drogheria Calzolari attracts students, professors, and the occasional tourist who come here to marvel at the floor-to-ceiling shelves lined with bottles of vino and other groceries you can buy and take away.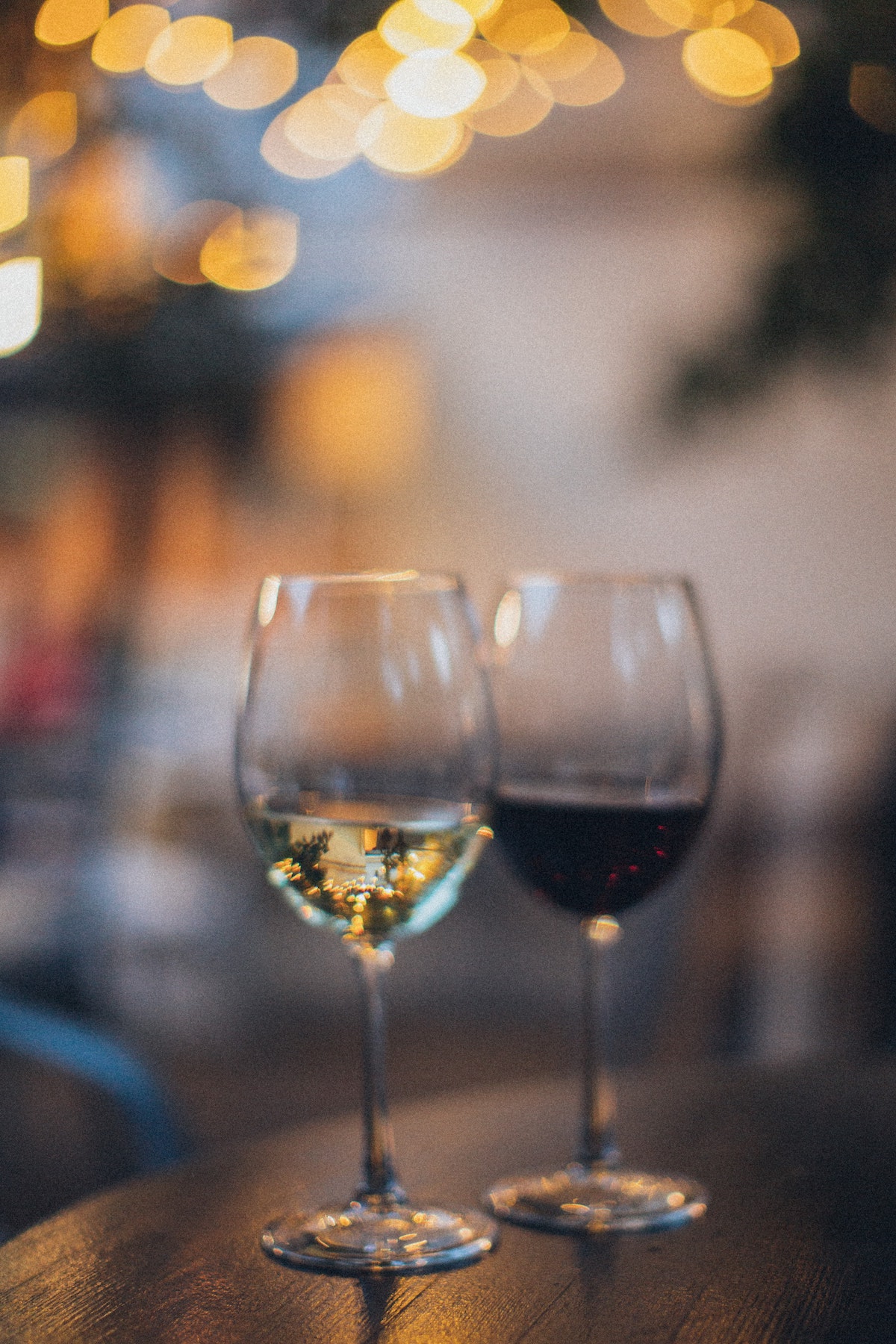 Beer 4 Bunnies
Don't be put off by the silly name; you need not be a rabbit to enjoy the beer here. Beer 4 Bunnies, the first of its kind in Bologna, boldly focuses on beer in this wine-crazed town, offering up dozens of locally made craft brews.
The walls are stocked high with cans and bottles, so if you see one you like, grab it and pop it open. Or you can take it with you.
Bizarre
Located behind Mercato delle Erbe, the city's main food market, Bizarre doesn't necessarily live up to its name. And that's a good thing.
This 12-seat bar is actually a classic cocktail spot where you can cozy up to the wooden bar and sip a Negroni sbagliato or a dirty martini. If you're not sure what you want, give the bartender a few adjectives—"crisp," "refreshing," or "citric," for example—and they'll serve you a lovely, personalized cocktail.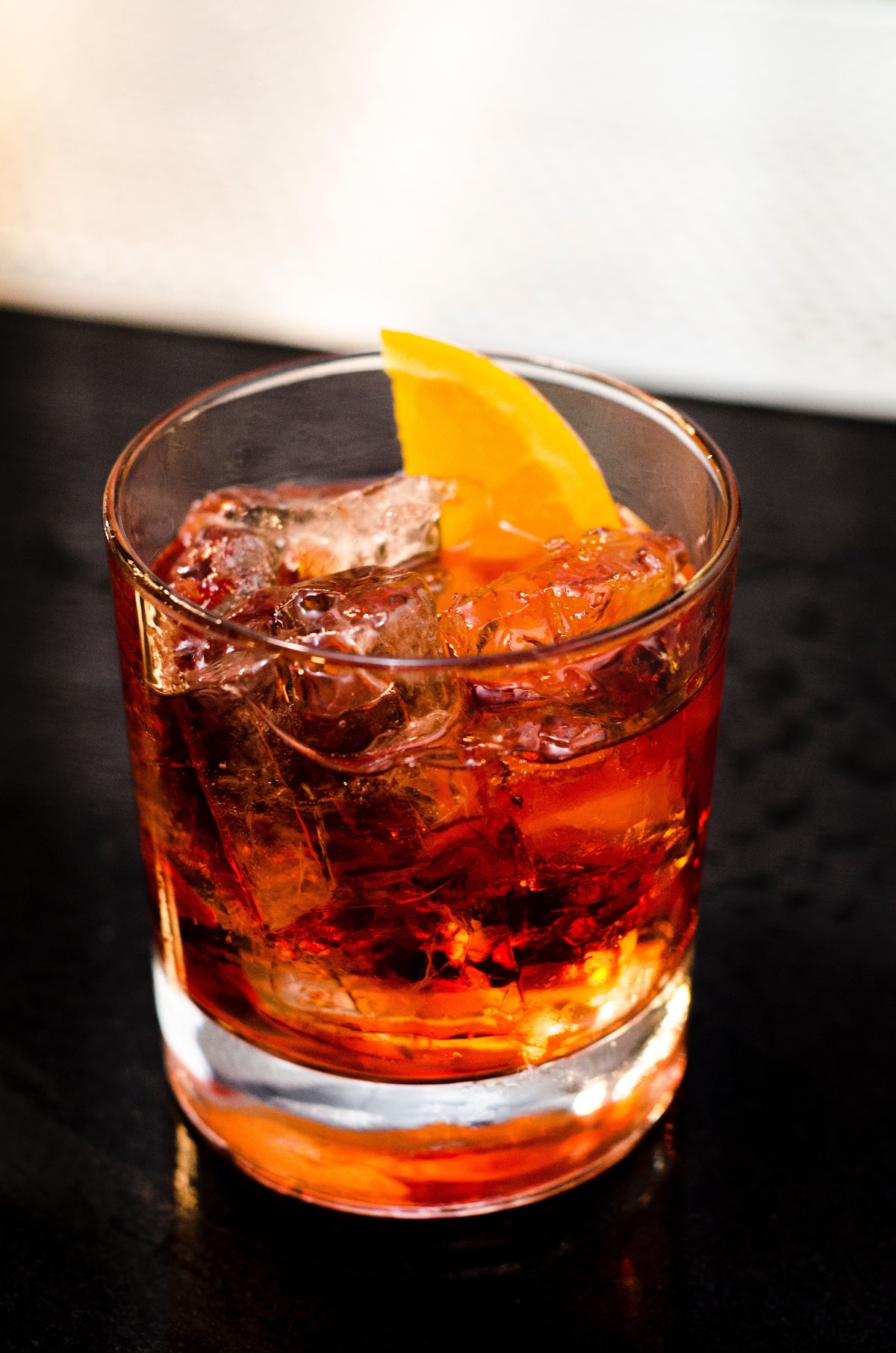 Caffé Ristretto
This diminutive cocktail bar smack in the middle of the historic center lives up to its name ("ristretto" means "narrow" in Italian). Caffé Ristretto is a friendly and amiable place to hang out. During the day, sip on an espresso and stare up at the movie posters that are plastered all over the ceiling.
At night, this is the spot to enjoy a glass of prosecco, an amaro, or a strong Negroni.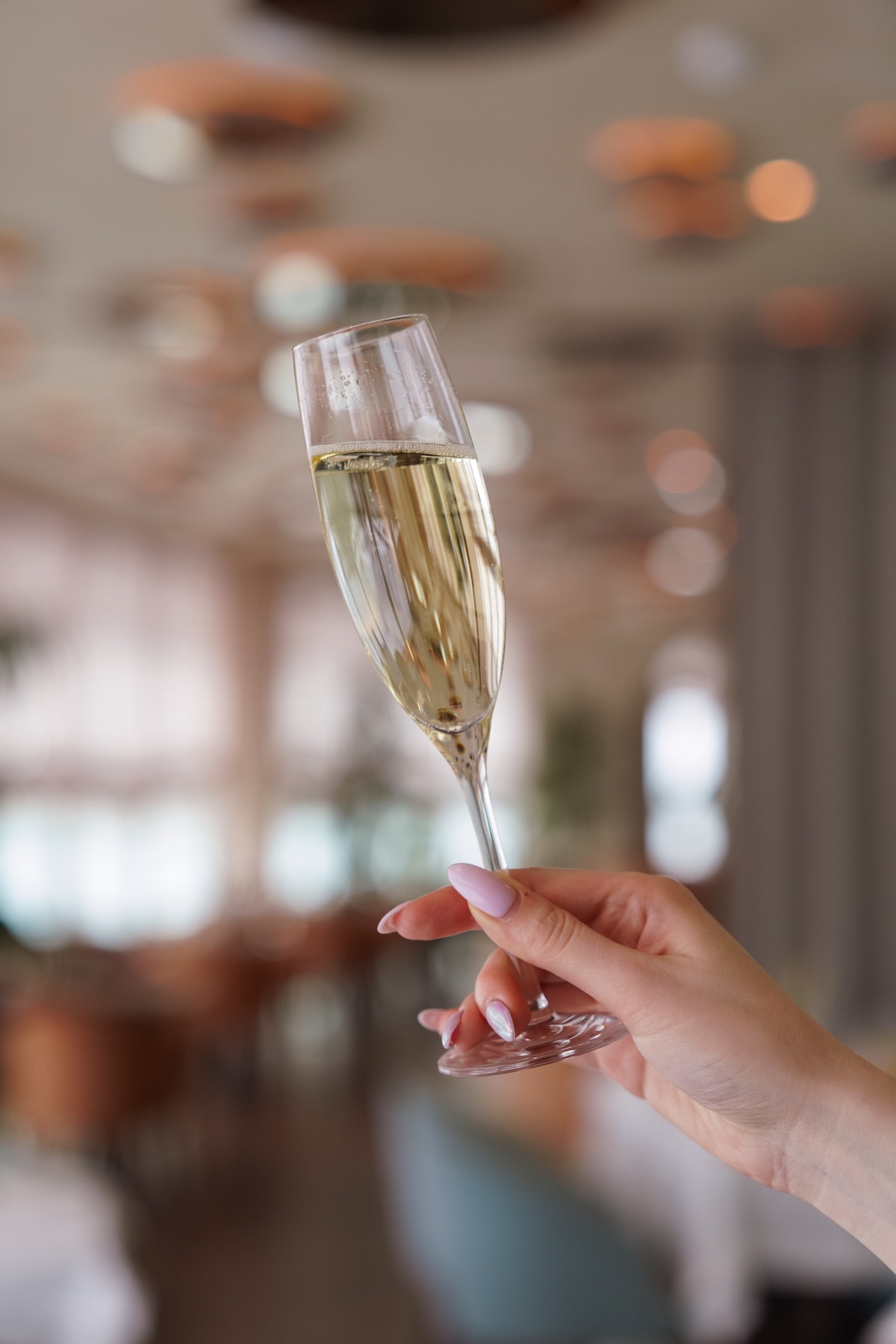 Caffé Rubik
If there's someone out there who misses the era of listening to music on cassette tapes, Caffé Rubik is a small slice of heaven. The walls and shelves are crammed with cassettes at this centrally located cafe and bar, frequented by the city's hipster set. During the day, come for an espresso and then in the evening stop by to sip an amaro or, during the warm-weather months, an Aperol spritz.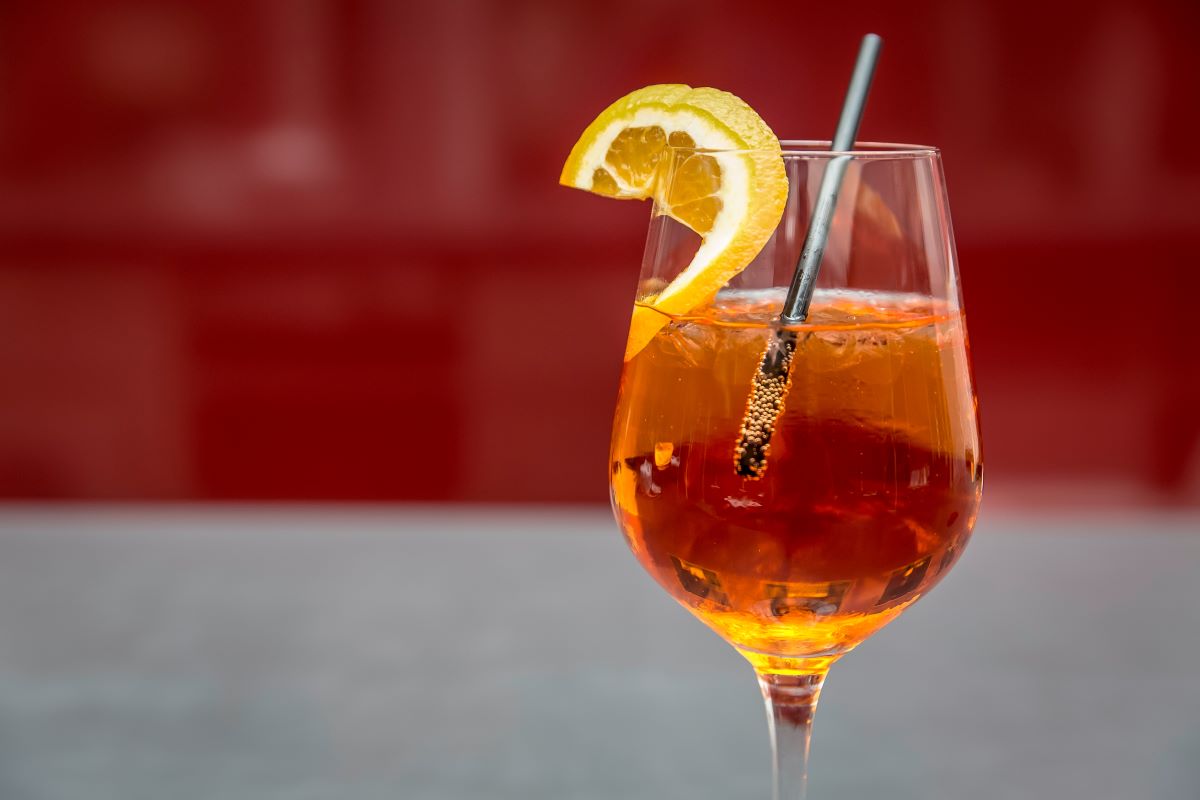 Camera Con Vista
Camera Con Vista is set on the lovely Piazza Santo Stefano. Housed in an 18th-century palace, this bar's walls are adorned with late-Baroque frescoes, making it an ideal setting to sip a classic cocktail or one of the many signature drinks on the menu.
Gin and tonics are one of the specialties here and the bar has over 30 different gins on offer. There's also a large selection of Japanese whisky.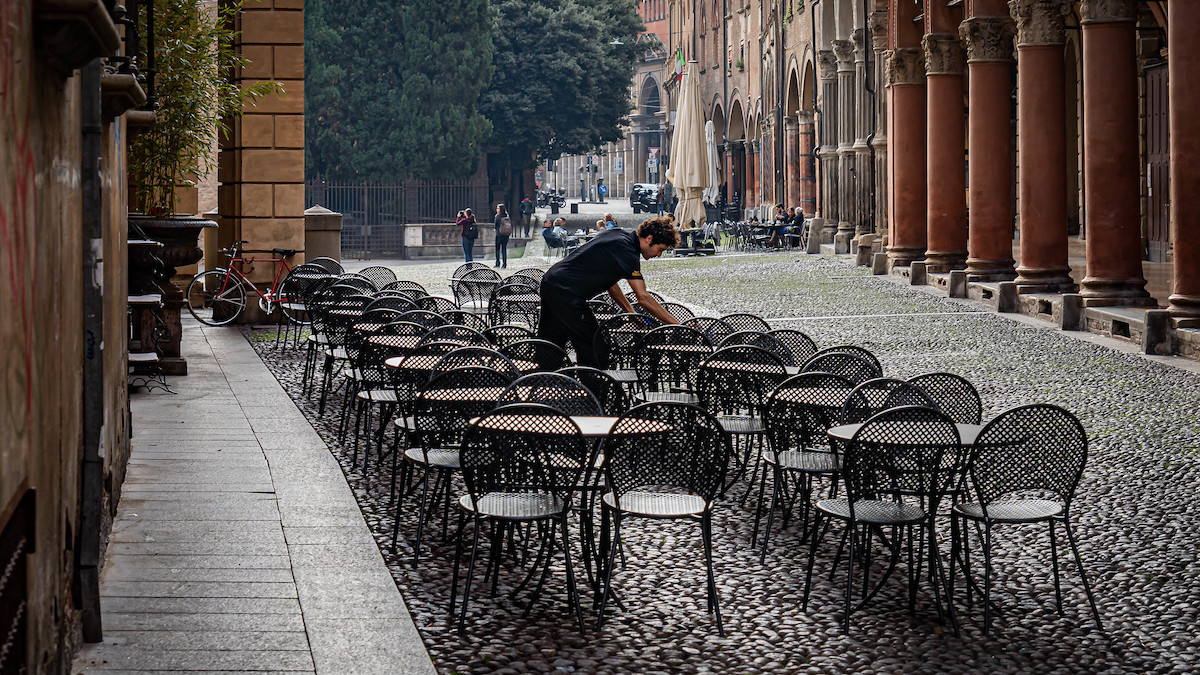 Donkey
One of the city's handful of speakeasy-style cocktail bars, Donkey is a reservation-only affair. Enter with the secret password and you're in for a liquid treat. Low lighting and velvet arm chairs help create an intimate mood here.
Donkey has a short list of signature cocktails, many of which were inspired by Italian spirits. Alternatively, you can also opt for one of the classics.
Enoteca Storica Faccioli
In a wood-clad room where the walls are lined with bottle-crammed shelves, Enoteca Storica Faccioli has become ground zero for natural wines (and the people who love to drink them). The bar, located in the historical center, has a huge selection of organic wines, especially of the skin contact orange variety.
If you get hungry, the menu of mortadella, 24-month-old Parmigiano, and prosciutto is worthy of your stomach space. For more on where to dine in Bologna, check out our take on Bologna's best restaurants here.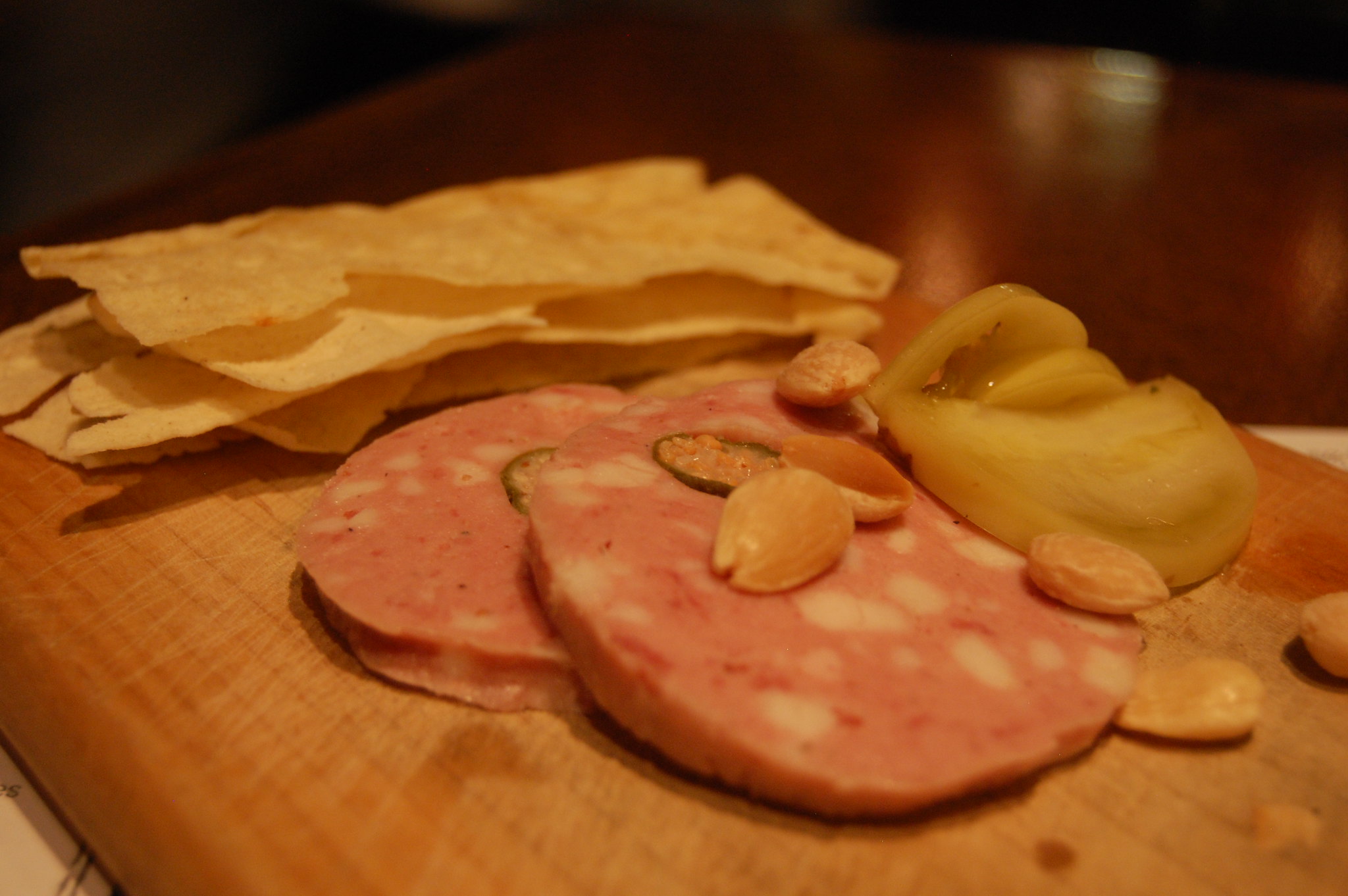 Le Stanze
If you like physical and historical aesthetics to go along with your beverage, you can't do much better than Le Stanze. Housed in a 16th-century chapel, the bar is maybe one of the closest religious experiences you can have while getting tipsy. The high ceilings and wall frescos make Le Stanze a divine spot for swilling a potent Negroni or sipping on a glass of grappa.
Osteria del Sole
Just a cobblestone's throw from Bologna's iconic matchstick medieval towers, Osteria del Sole sits down a narrow alleyway. In fact, it's been satisfying patrons with great wine, since 1465.
The very lived-in-looking bar can sometimes get crowded, so drinkers end up spilling out into the alleyway, which is oftentimes the preferred spot in which to sip a glass of lambrusco and catch up with old friends.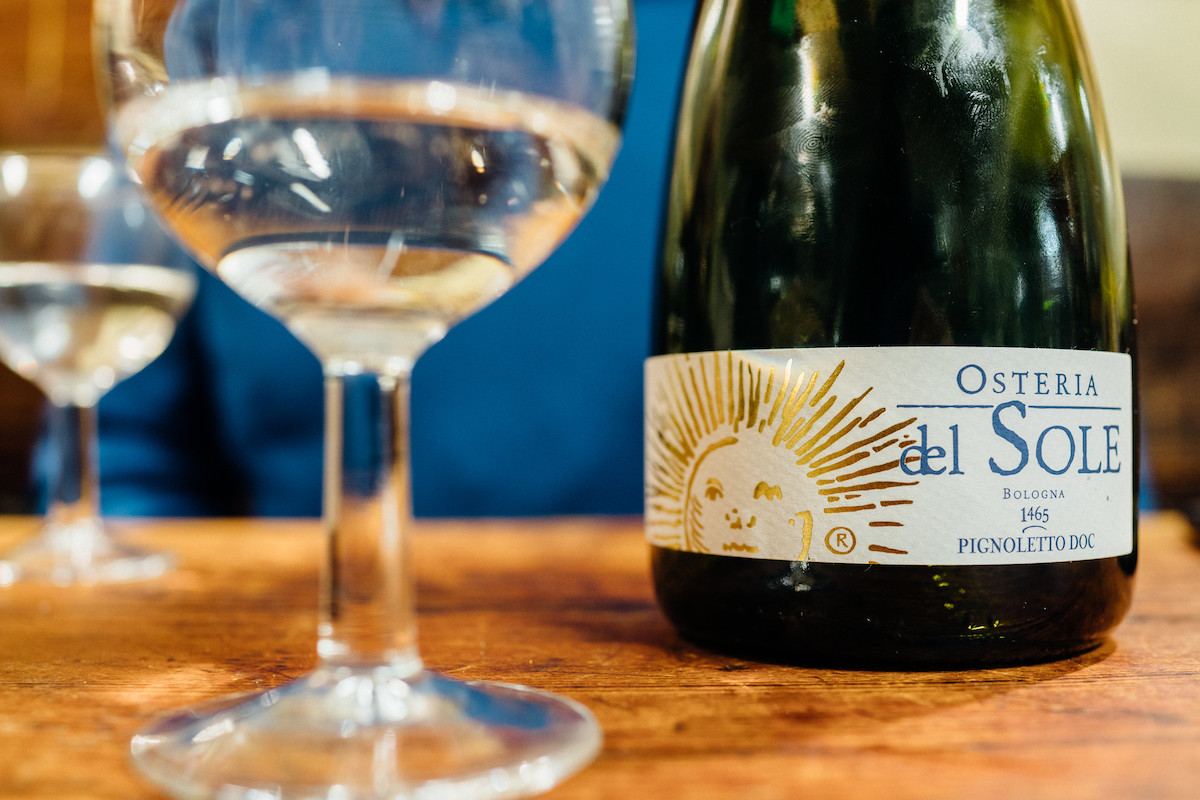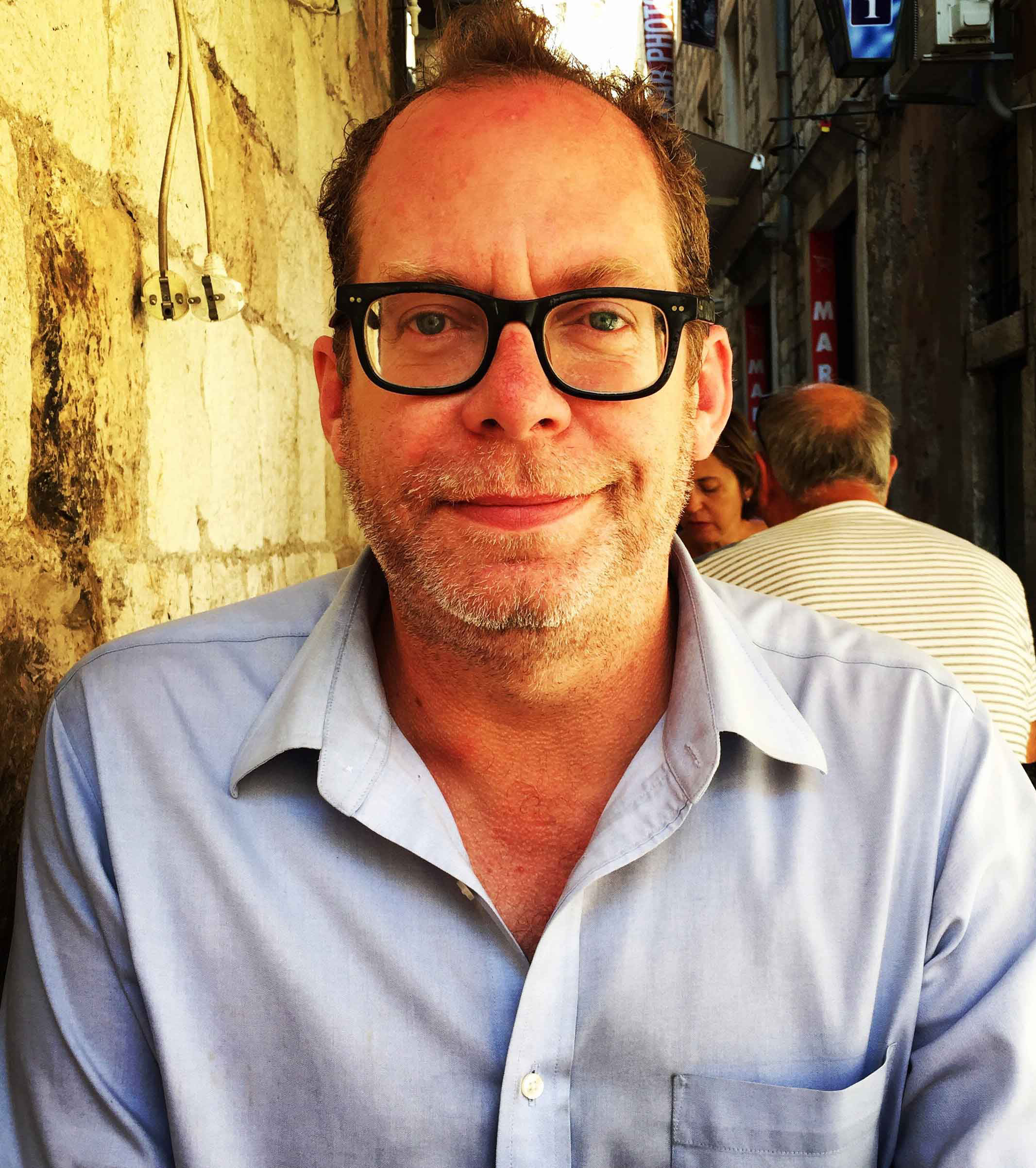 David Farley is a West Village-based food and travel writer whose work appears regularly in the New York Times, National Geographic, BBC, and Food & Wine, among other publications. He's the author of three books, including "An Irreverent Curiosity: In Search of the Church's Strangest Relic in Italy's Oddest Town," which was made into a documentary by the National Geographic Channel. You can find Farley's online homes here and here.