Spanish Feasts from the Devour Tours Kitchen
Bring Spain Into Your Home This Festive Season
Our digital cookbook will bring Spain into your kitchen these holidays with 55 easy to follow holiday feast recipes and our favorite winter warmers
Start cooking with us for only €19
What You Can Expect
A downloadable cookbook that you can read on your phone, tablet or computer
Tried and true recipes that turn out every time, passed down from our families to yours
Approachable ingredients you can find at the local store
Metric and Imperial measurements
Instructions that any home cook can follow
Stories and dishes that transport you without ever having to leave your kitchen
What's Included
You'll find a total of 55 recipes representing each Devour Tours city in Spain, including the following:
Madrid
Pollo en pepitoria
Churros
Seville
Arroz del campo
Leche frita
Barcelona
Patatas bravas
Crema catalana
San Sebastian
Croquetas de Idiazábal
Arroz con leche
Gift The Perfect Gift These Holidays
Our digital cookbook makes a great holiday gift, perfect at a time when you may not be able to see your friends and family in person. Here are the steps to follow to gift someone our cookbook:
1 . At the checkout fill out your name and email in "Your Details"
2. Select "Yes" for the question "Is this order a gift?"
3. Fill out the gift receivers name in "Recipient Name" and "Recipient Email".
4. Fill out the delivery date, which is the date you'd like your recipient to receive the cookbook. 
5. You can also add a personalized message if you wish!
Our Pricing
The price of our digital cookbook is €19 but if you'd like to offer more, that option is available to you here. You can edit the price on the cart page by typing in your desired value before continuing to the checkout page.
We appreciate everything and anything you can do to support our company during these tough times!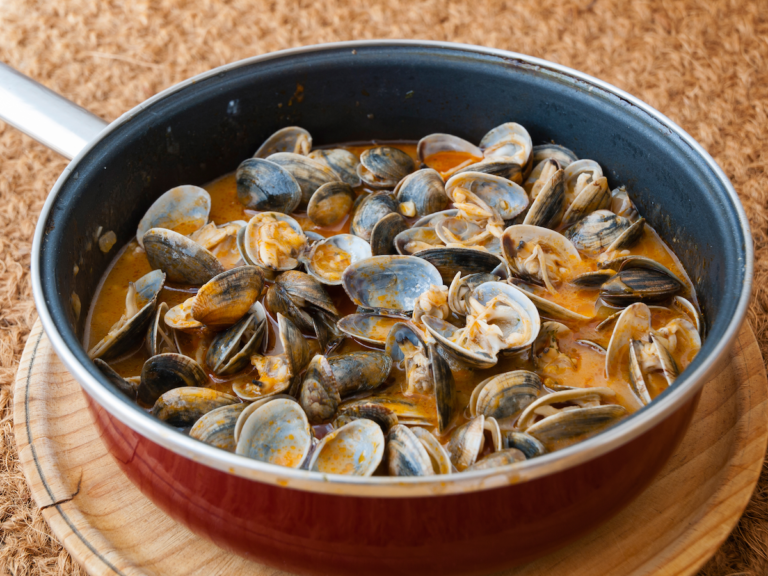 The Story Behind the Book
Our mission at Devour Tours has always been to connect people over food, and the holiday season is no exception. But in these unprecedented times, the holidays are going to look a little different.
And as connection over food is so important to the Spanish culture, we wanted to find a way to bring the Spanish way of eating and our favorite holiday feasts to  you. 
Our Spain-based team compiled our favorite local recipes for the holiday season. They are the recipes that we enjoy with friends and family over long, drawn out lunches or with a glass of wine on a cold winter's evening. We share with you how we enjoy these dishes and what they mean to us.
And we hope that through this window into our holiday table, you'll be able to bring a little bit of Spain and our culture to your home during these times where we aren't able to travel and connect in person.
By supporting our projects like this one you are helping our team and our guides get through these difficult times, while we hope that we'll be able to welcome you back to our cities soon.
You're €19 away from homemade croquetas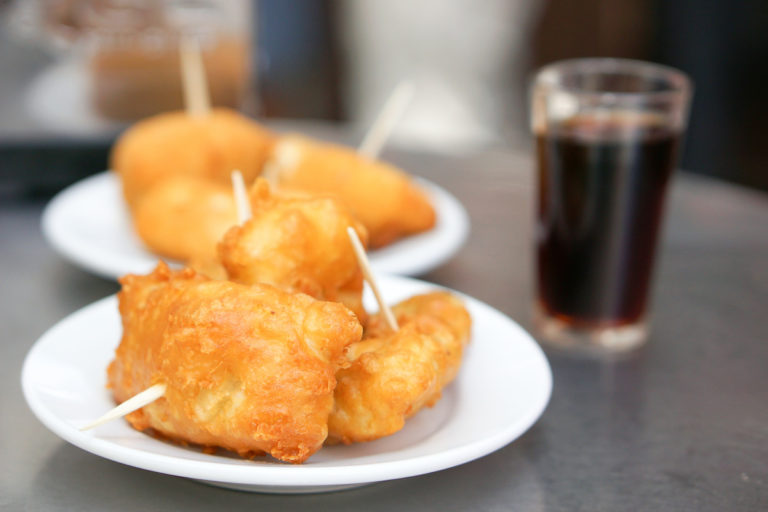 FAQ
Immediately after purchase, you'll receive access to the digital book as a standard PDF. It's perfectly formatted for reading on phones, tablets and computers. 
At this stage we only have a digital version available. Remember, it is formatted to be read on a wide range of electronic devices.
This digital book includes 55 of our favorite holiday feast and winter recipes from all corner of Spain. They're dishes that will help you travel without having to leave your kitchen, and you'll be supporting a small business during the coronavirus crisis with your purchase! The recipes included are the authentic Spanish recipes with a special focus on our holiday feasts and favorite winter warmers. They might not all be the most famous Spanish dishes outside of Spain, but here in Spain they are foods that locals love and really eat every day and during the holidays.
Devour Tours is a food tour company that started in Madrid in 2012 and now has tours across Spain in Madrid, Barcelona, Seville and San Sebastian, as well as Lisbon, Rome, Paris and London. We've been connecting curious travelers to local culture in our cities since 2012, and the recipes in this book come from our Spain-based team: our staff, guides and the bars and restaurants that we visit on our tours. These are our family recipes, and now we're passing them on to your family.
If you're a curious foodie, we want to feed you! The digital cookbook includes 13 vegetarian or vegetarian-adaptable recipes, including some vegan ones, 30 gluten-free recipes—and many more!
Yes! We chose recipes that don't have long, obscure ingredient lists. You'll be able to find what you need at the local store, and we've even offered possible substitutions in some places. We've also included a list of our favorite local retailers for European products in the US, in case you're craving something specific.
Home cooks of all abilities who want to take their taste buds on a journey!
Spanish Feasts from the Devour Tours Kitchen is one of the projects that we hope will sustain us during these lean months so we can continue to fulfill our mission of connecting curious travelers to local food & people in a way that helps local culture thrive. The price of the cookbook is 19€, but a "pay what you want" option is available for those who'd like to give more.