Bologna may not be as well known as other Italian cities, but if it's fantastic food you're after, you're in the right place. There's no shortage of reasons why Bologna's gastronomy has earned worldwide fanfare: exquisite charcuterie and cheeses such as mortadella and Parmigiano (the king of all cheeses); tagliatelle, tortellini, lasagna, and countless other varieties of handmade pasta fresca; and of course, the iconic local meat sauce: ragù! A rich and delicious tale of tradition and culture that spans centuries, Bologna's culinary heritage invites you to immerse yourself in its story.
Photos From Our Bologna Tours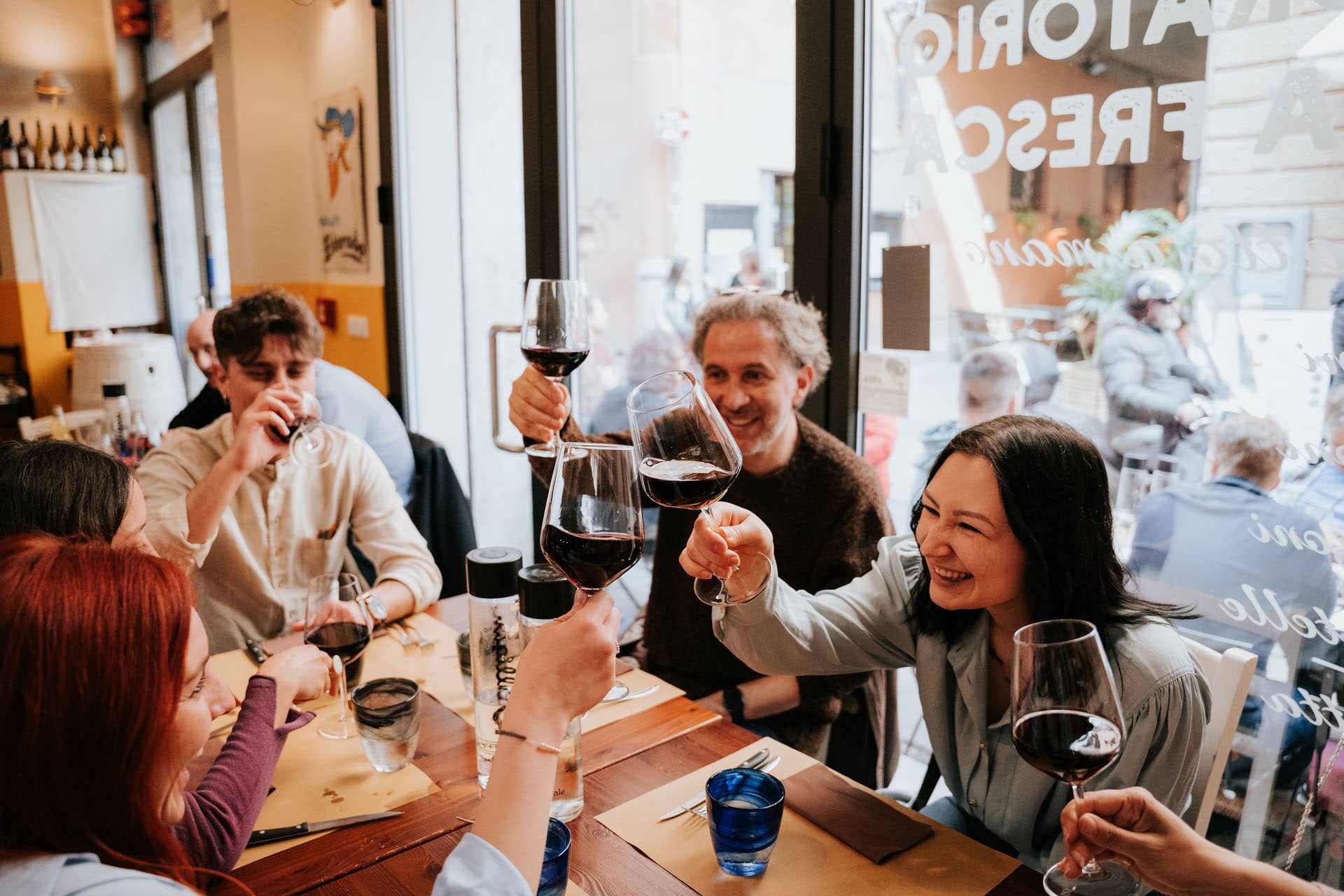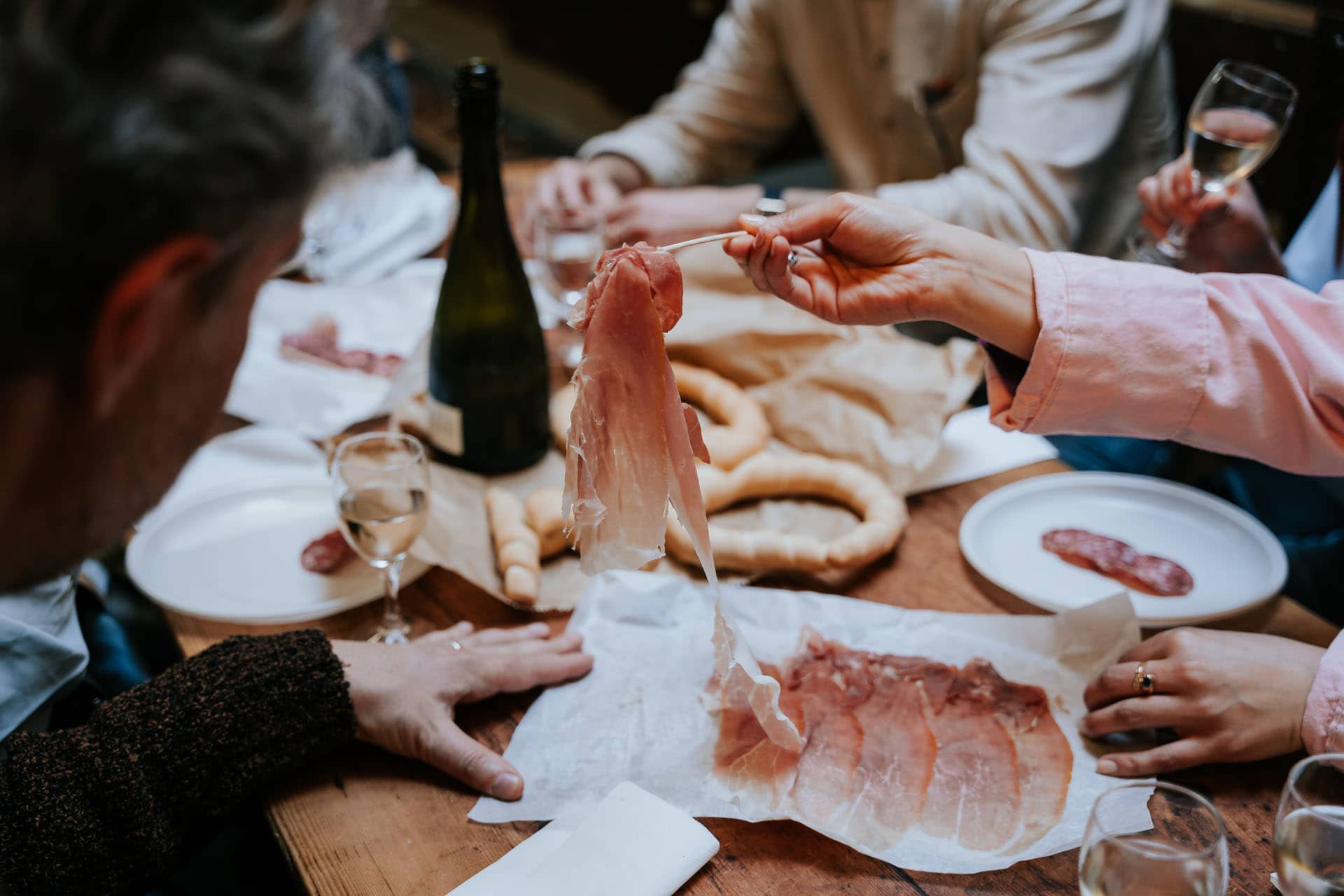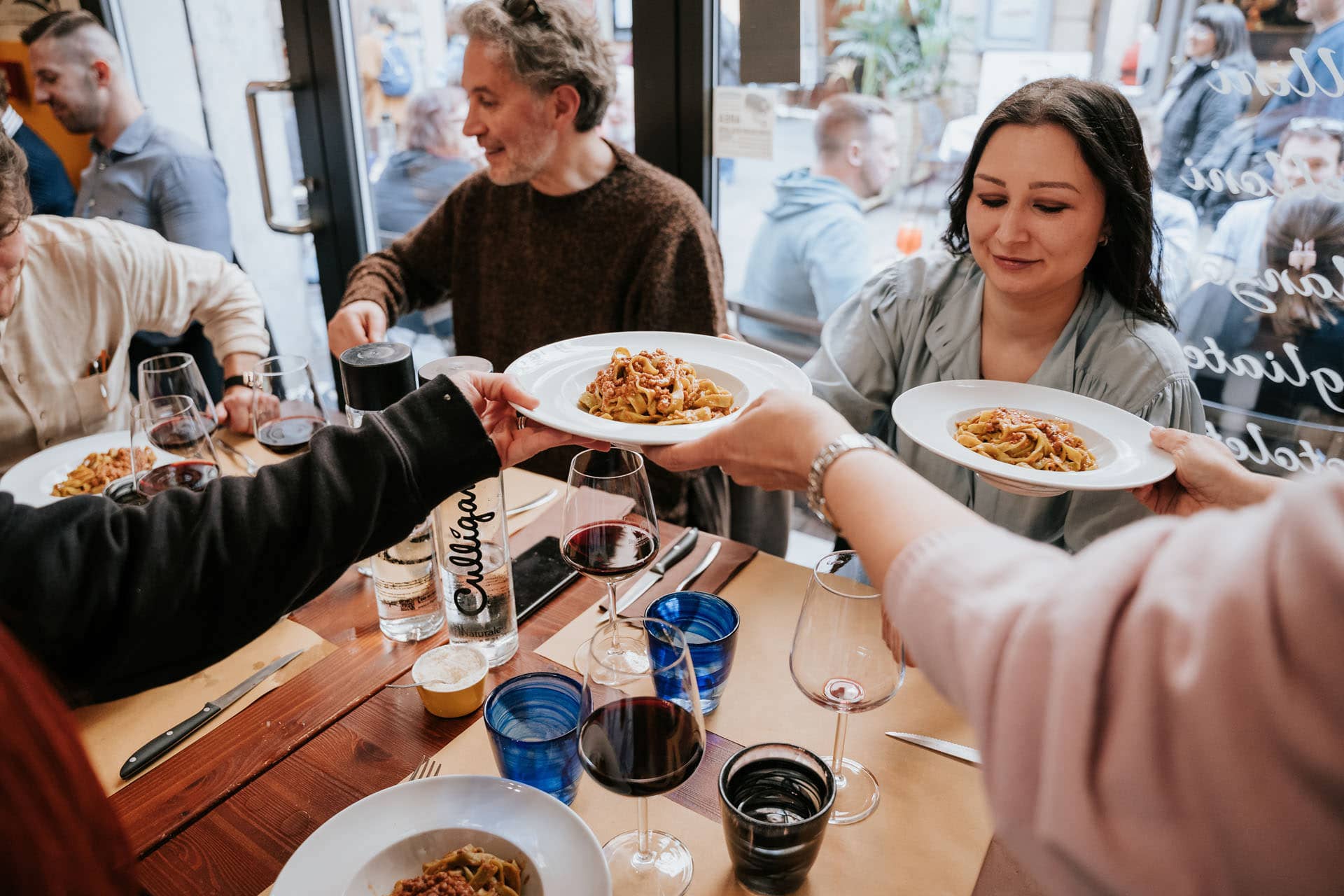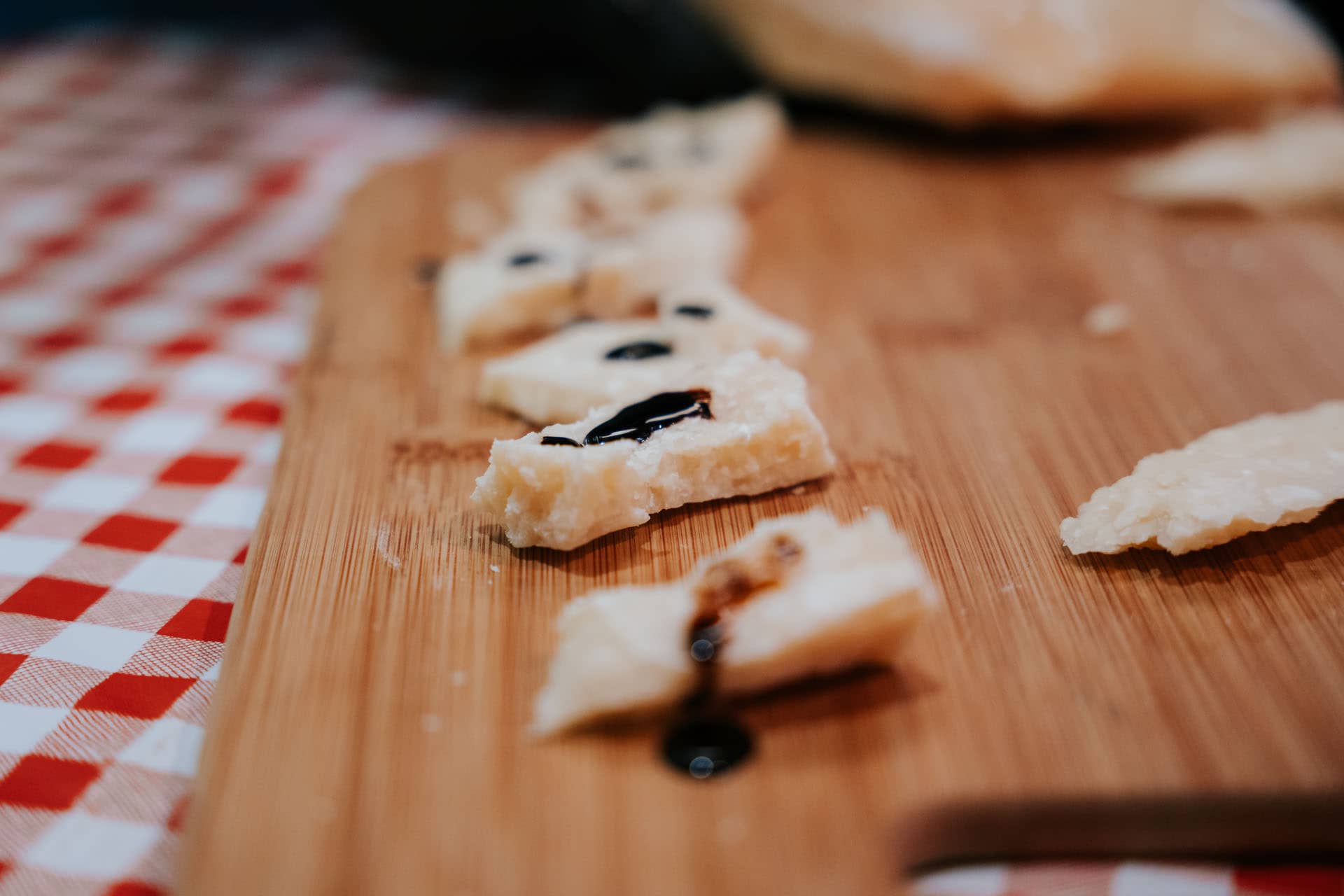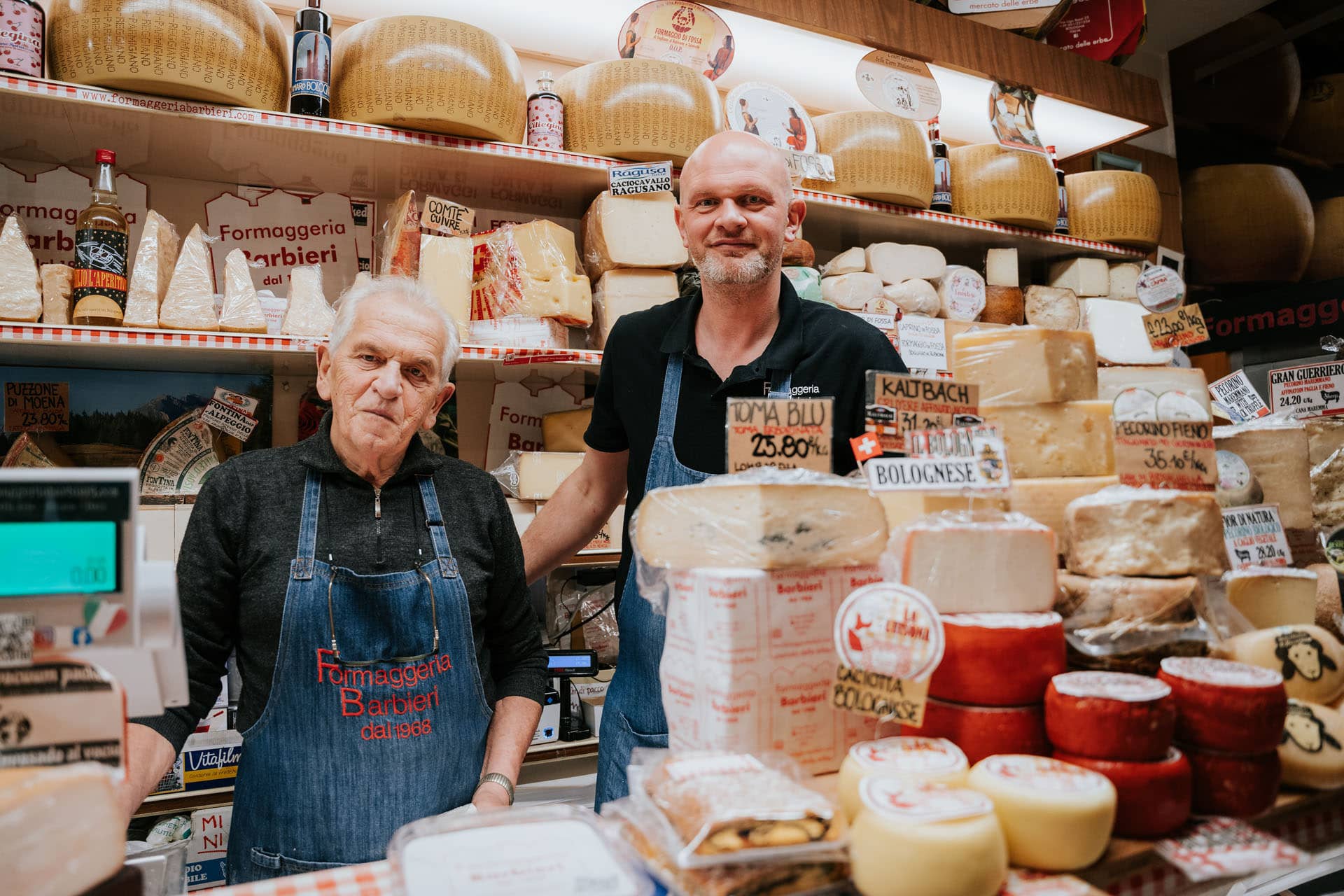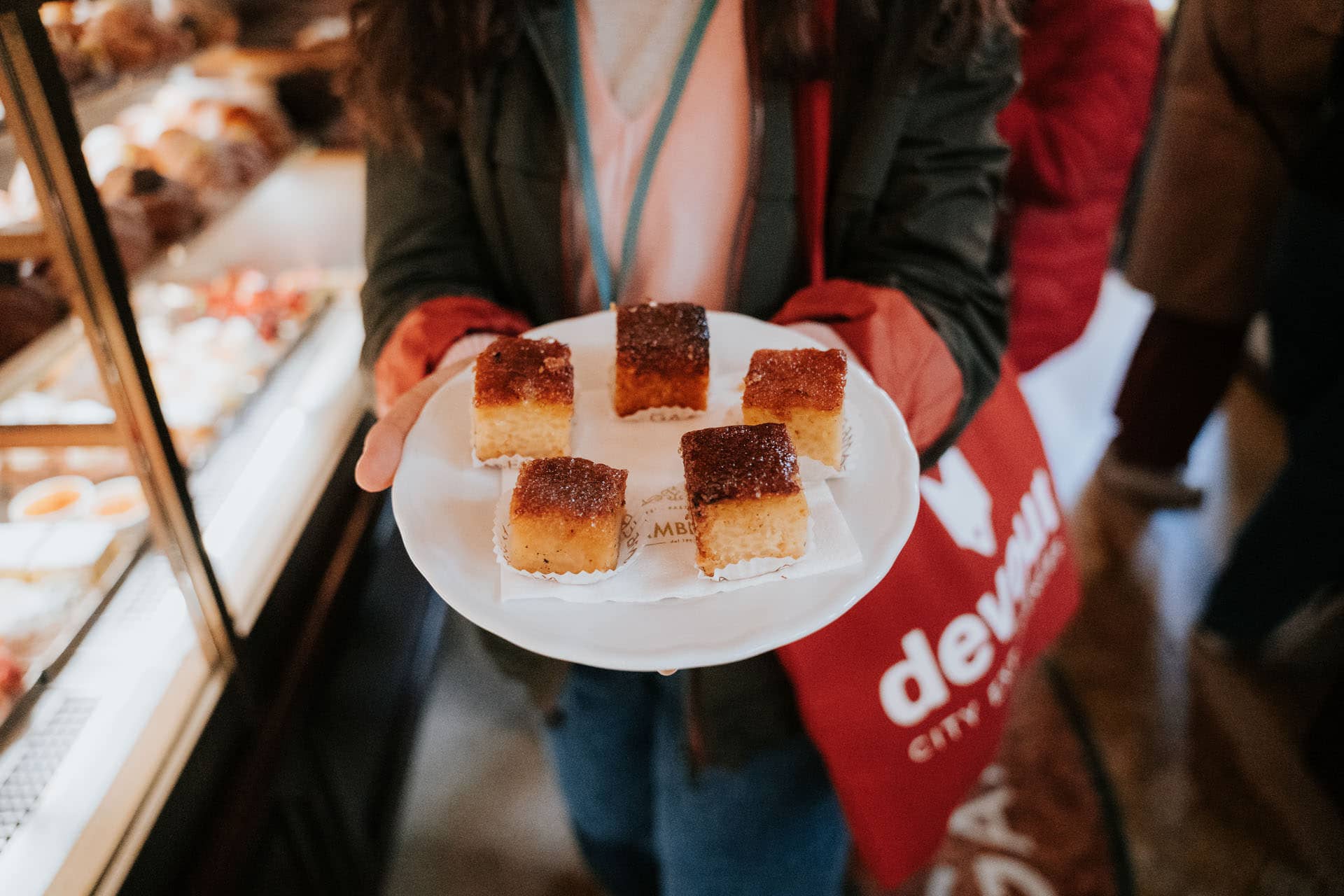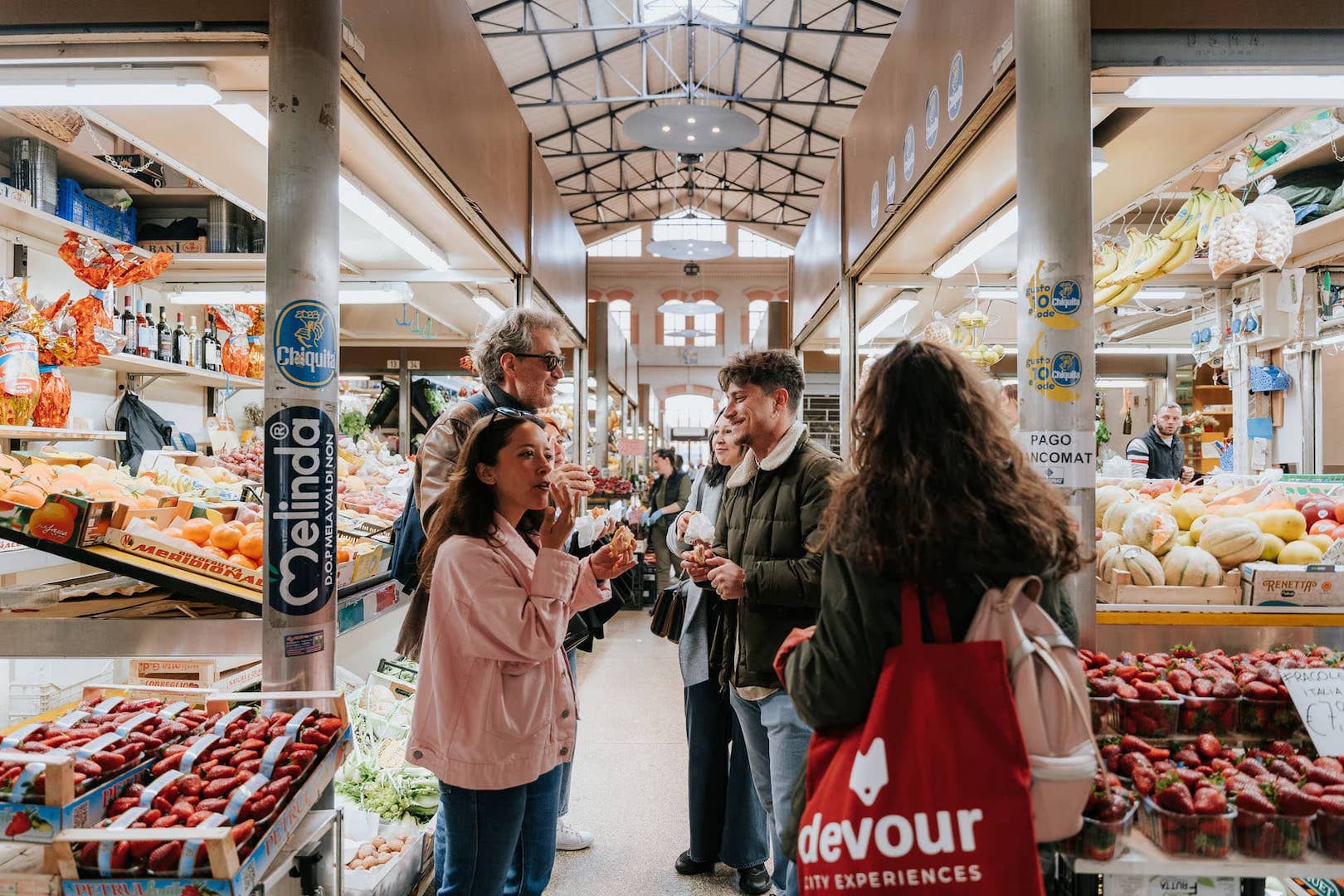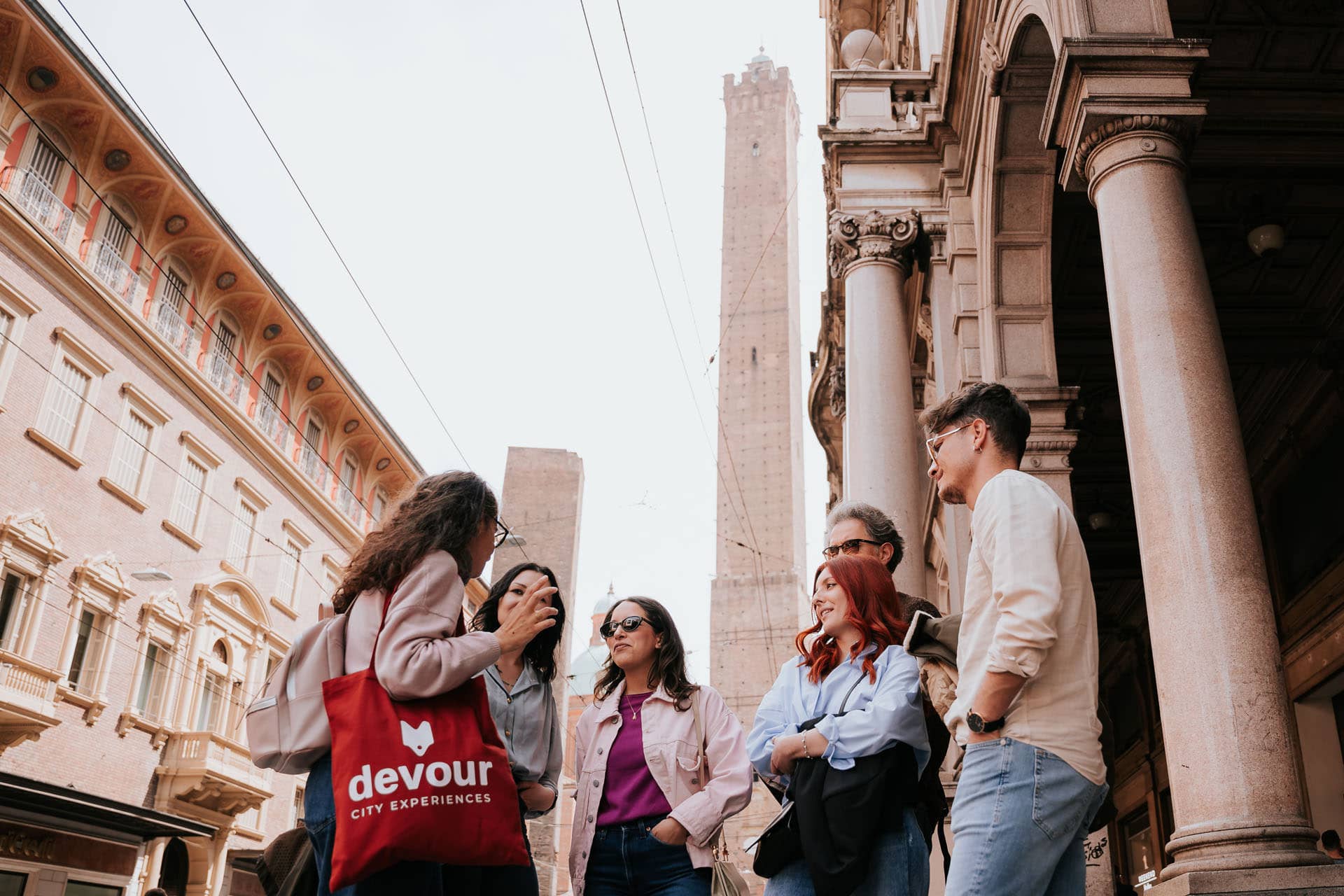 Our pledge to sustainable tourism
We're proud to support small, often family-run businesses on our food tours throughout Europe and North America. By visiting and befriending the owners and staff of local eateries, you'll see a different side to some of the world's most iconic (and delicious!) destinations. And our tour partners are just as eager to share their stories and expertise with curious guests – we can't wait to introduce you to them.
What We Have to Say About Bologna
Craft Beer in Italy: A Comprehensive Overview

August 25, 2023

Light and dark beers on a wooden tray

Craft beer in Italy might not be the initial beverage that dances through people's thoughts when they think about their upcoming visit to Italy. What come to mind is probably a delicious Chianti wine or a refreshing Aperol Spritz. But Italy has a thriving craft beer scene, and it's growing all the time. Over the […]

The Best 10 Bars in Bologna

June 25, 2023

wine

Since the 11th century—1088, to be exact—students have been pouring into Bologna to study, and when not in the classroom, to blow off some steam at a bar. You could say it's become a local tradition. Italy doesn't have a lot of so-called party towns, but if there is one that fits the moniker, it's […]

4 Must-Try Shops for the Best Gelato in Bologna (Classic to Creative)

August 31, 2023

Gelato in a bologna gelateria with panna and a a cookie on top

Let's face it, one of the first things that come to mind when we set foot on Italian soil is trying their famed gelato. It's no secret that this is one of the most beloved desserts for Italians and tourists. And looking for the best gelato in Bologna can be overwhelming with so many options! […]