This blog post was originally posted on January 21, 2015, , and was updated on September 29, 2022. 
Spaniards consume an average of 237 eggs a year. And we're willing to bet that a good number of those come in the form of tortilla de patatas.
Unfortunately, not all Spanish omelets are created equal. Read on to discover where to find the best tortilla in Madrid that's actually worth your time!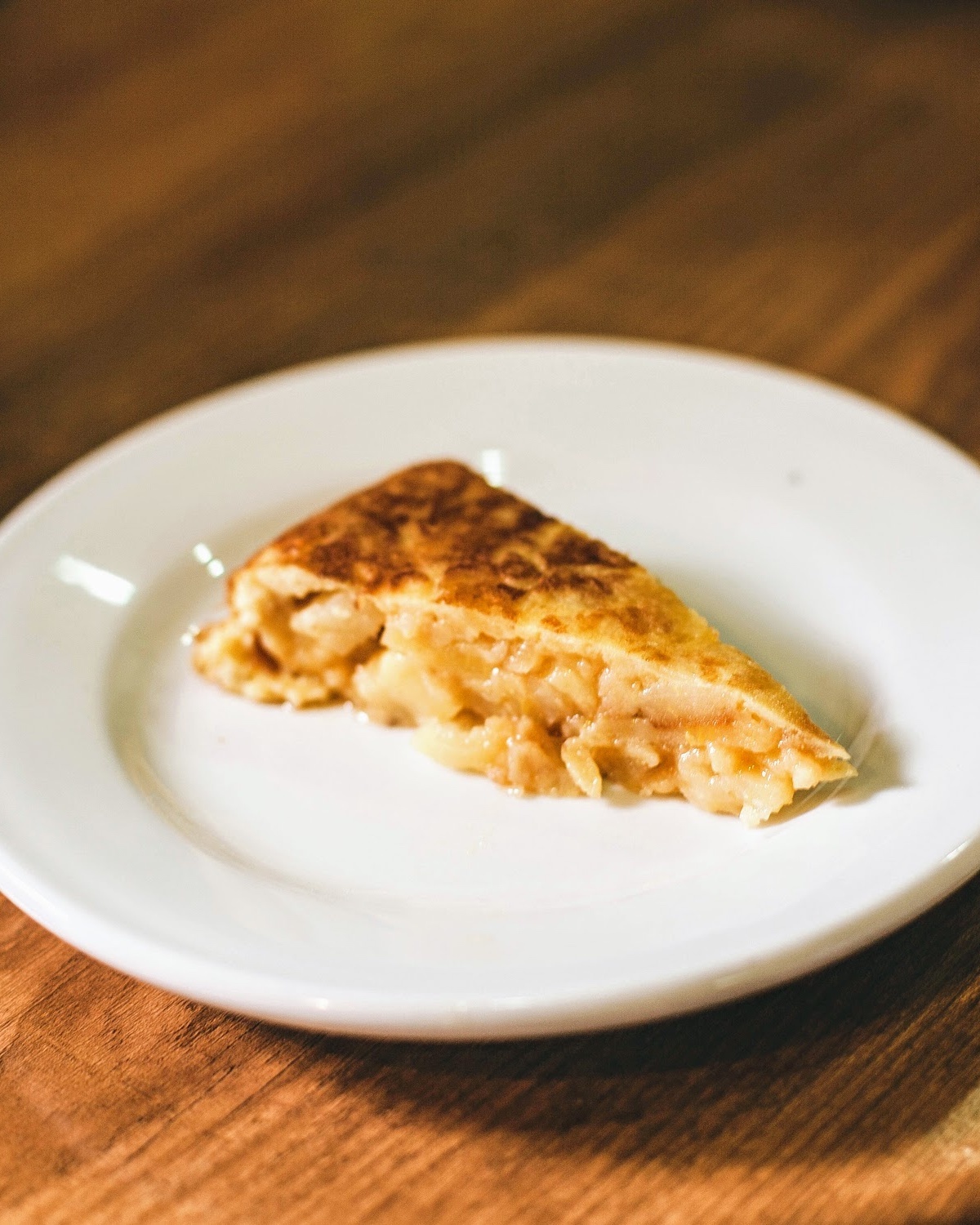 That's where we come in. We've done the hard work for you and narrowed down where to find the best tortilla in Madrid so you can taste this Spanish classic at its best!
What is a Tortilla de Patatas?
Simply put, tortilla de patatas is the one dish you can't come to Spain without trying.
If you're unfamiliar with Spanish cuisine, you may be picturing tacos right about now—but a Spanish tortilla is a nothing like the Mexican flatbread of the same name! You can't use it to make a burrito (well, okay, you can try…but it would get really messy).
The word tortilla means "little cake" in Spanish, and a common English name for the dish is Spanish omelet. Traditionally, tortillas in Spain are made with sliced potatoes.
Spaniards' love of the tortilla can get intense, and has incited many a tapas bar debate. Diehard tortilla purists, known as sin cebollistas (Team No Onion), insist that a true tortilla de patatas should only contain eggs and potatoes. Their opponents, the cebollistas (Team Onion) find this definition to be too narrow, and argue for the inclusion of onions in the dish.
Then there are the radical tortilla enthusiasts. They enjoy their tortillas with a variety of ingredients, including peppers, tuna, and eggplants.
Hungry for a tortilla yet? Satisfy your cravings and stop by the following spots for the best tortilla in Madrid. Or make your own at home with our tortilla de patatas recipe!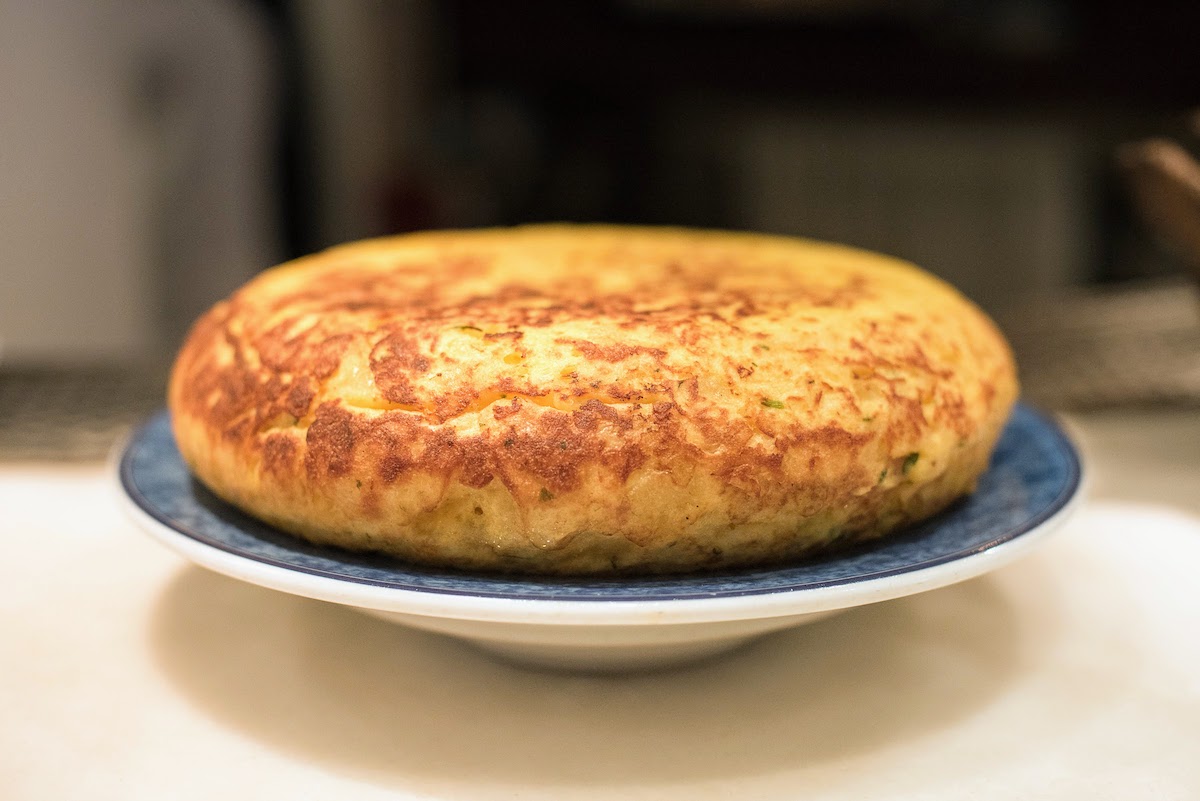 Where to Find the Best Tortilla in Madrid
1. Casa Dani
Though located in one of the poshest neighborhoods of Madrid, Barrio Salamanca, Casa Dani is not at all pretentious. It's located in one of the city's oldest markets, Mercado de la Paz, and its tiny bar area is always packed with everyone from business professionals to blue-collar workers. It's a popular spot largely because they serve authentic Spanish dishes at great prices.
But the real draw at Casa Dani is their award-winning tortilla, often considered to be the best in Madrid. They make it the way a Spanish grandmother would, with lots of love and a healthy dose of olive oil. One bite and you'll instantly fall in love!
2. Bar Docamar
Docamar is a family run business that's been in operation for over 50 years. Though they're best known for serving some of the best patatas bravas* in town, their tortillas are just as delicious!
In fact, this is the perfect spot to try some of the best tortilla in Madrid with a bit of a twist. Enjoy your Spanish omelet with a bit of their their famous bravas sauce drizzled on top for pure tapas perfection.
3. Txirimiri
Txirimiri (pronounced chi-ri-mi-ri) means "drizzling rain" in Basque. Their menu reflects their heritage, offering modern Basque-inspired cuisine at various locations throughout Madrid.
You can't really go wrong with anything you order here, but we strongly recommend trying their famous tortilla de patatas, one of the best in Madrid. Made with truffles and caramelized onions, it's the stuff dreams are made of—and the kind of dish you'll remember long after you've swallowed the last bite.
Insider's Tip: Txirimiri is quite popular and can get very busy, but the wait is worth it!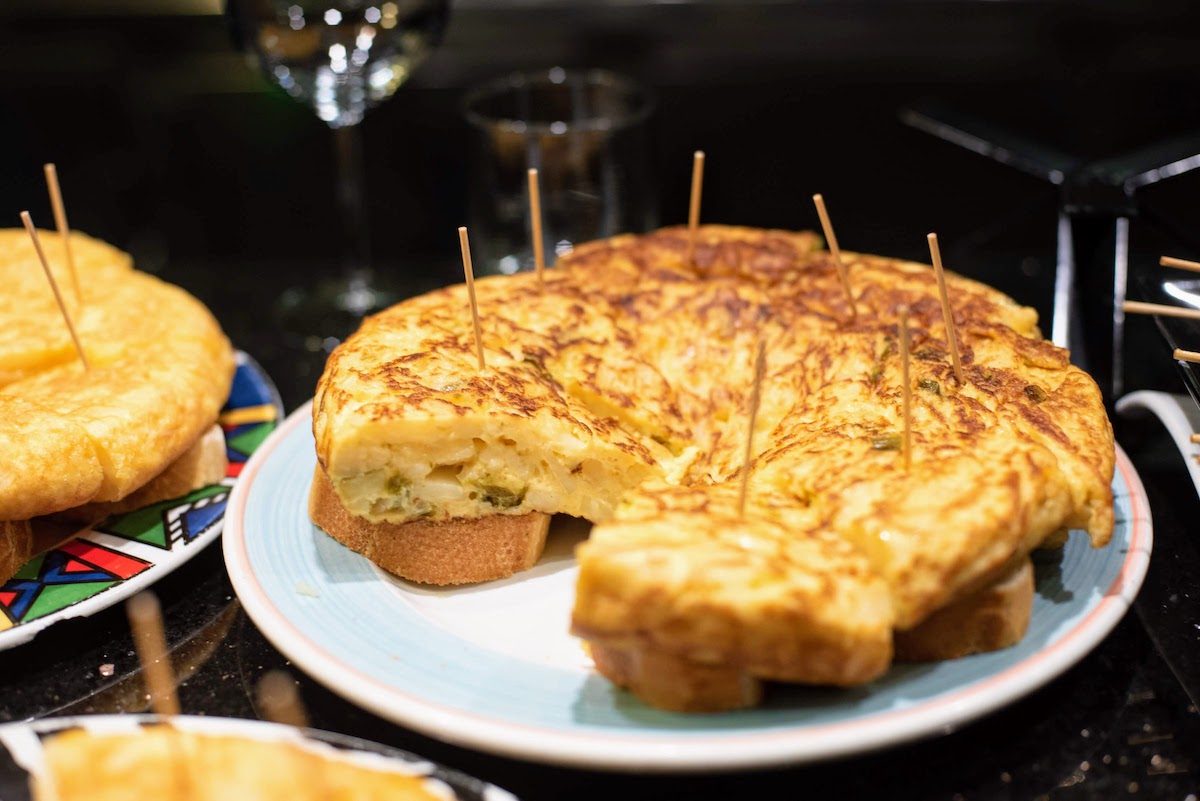 4. Juana la Loca
A trendy tapas bar and one of La Latina's many foodie gems, Juana La Loca serves some truly creative dishes. So it isn't surprising they've added a little twist to the classic tortilla. Theirs comes with an onion confit and can only be described in one word—juicy.
Our suggestion: Head here after a Sunday morning spent cruising the Rastro flea market. Order up a gooey slice of the best tortilla in Madrid, throw in a glass of Marqués de Riscal Reserva for less than €5, and you've got yourself the perfect meal.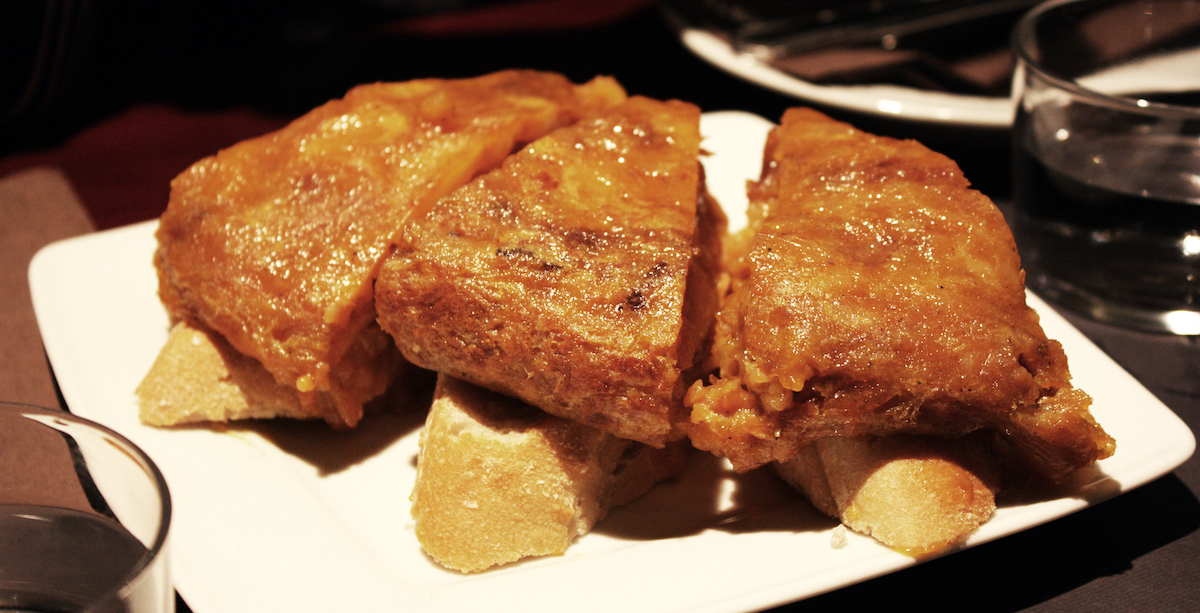 5. Sylkar
If you like your eggs runny, be sure to try the award-winning tortilla at Sylkar. They have yet to change their tortilla recipe since opening in 1970, and why would they?
Sylkar's tortillas have won numerous contests and has been recognized by many as one of the best in the city. Head up to Chamberí to experience it for yourself—preferably with a cold caña to wash it down.
6. Pez Tortilla
Pez Tortilla operates under the philosophy of buen rollo (good vibes) and tortilla. That makes it exactly our kind of place.
Every one of their 15 tortilla varieties is a masterpiece in itself. But if we had to choose just one, we'd say to go for the sun-dried tomato, arugula and Parmesan omelet. Polish it off with one of their craft beers and a croqueta or two (…or 10).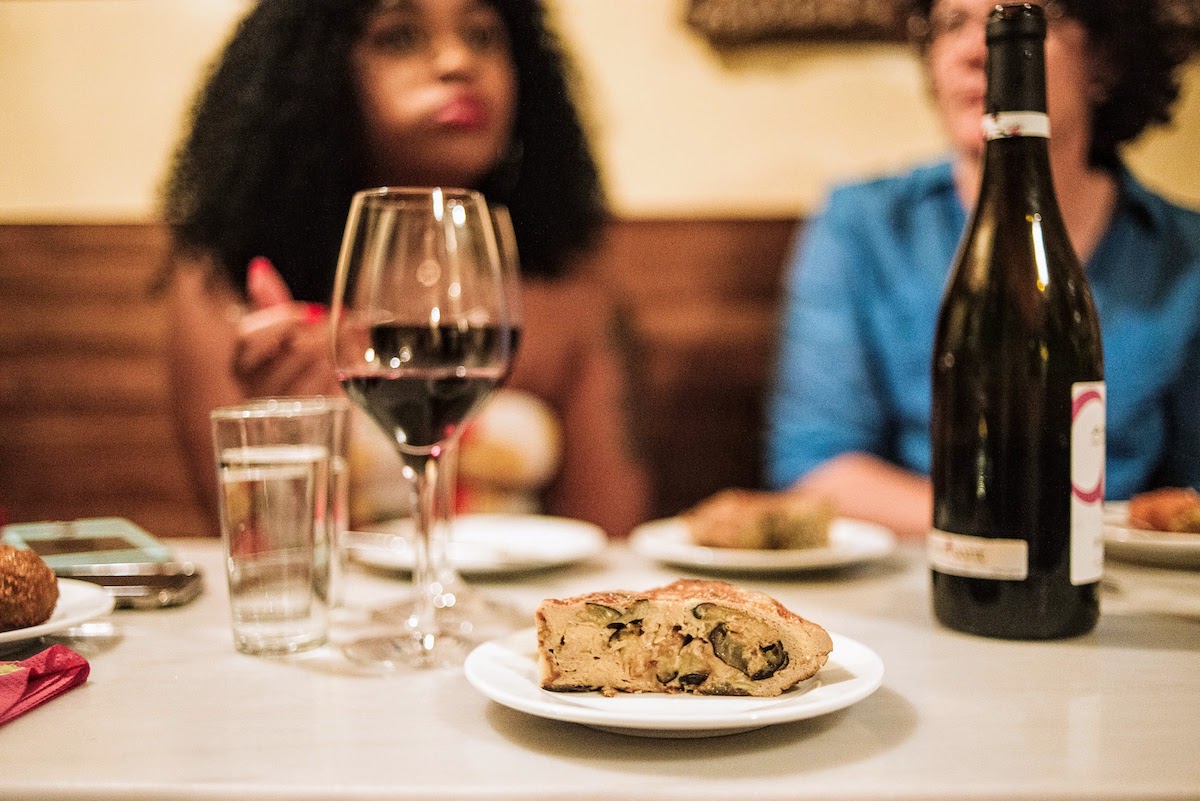 Best Tortilla in Madrid FAQs
How much does tortilla de patatas cost in Madrid?
A pincho de tortilla (individual slice) usually goes for €3–4 in Madrid. A whole omelet can range from €12–15 on average, depending on what other ingredients are included.
What else is served with tortilla española?
The beauty of the Spanish omelet is its versatility. You can enjoy it on its own, as many madrileños do for breakfast, or as part of a larger tapas spread. Great accompanying tapas in Madrid include gambas al ajillo, salmorejo, and pimientos de Padrón.