This blog post was originally posted on January 13, 2017 and was updated on January 6, 2018.
Spending your winter holidays in Barcelona? There's a lot to do during the mild winter months in the Catalan capital! Read on to get ideas for how to spend the perfect winter holiday in Barcelona.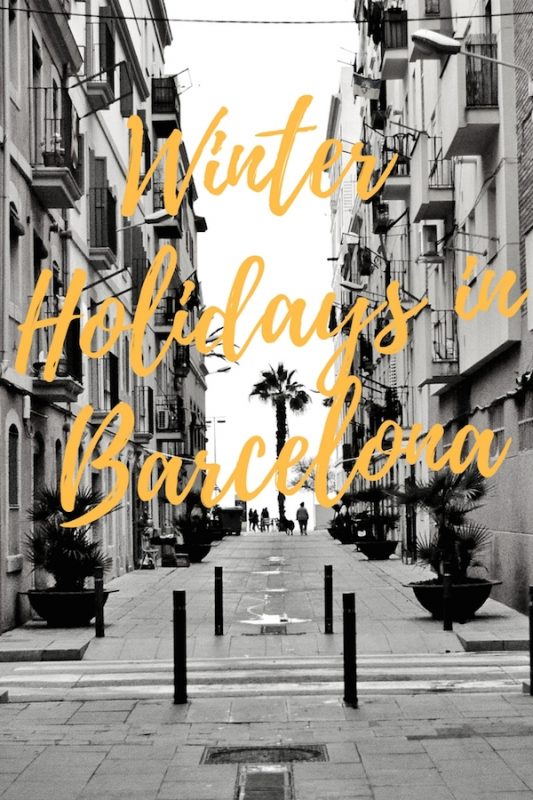 What to Expect on your Winter Holidays in Barcelona
They say winter is when Barcelona residents reclaim their city, and that couldn't be truer. The city is its usually bustling self, but you won't find hoards of people and unbearable crowds, particularly around places like La Rambla and Park Guell. Whereas purchasing tickets for monuments online is an absolute must during the rest of the year, in the winter it may not be as necessary.
Typical daytime temperatures range from 12 to 15 degrees during the winter months of the year, though things feel a lot warmer in the strong Spanish sun! Even so, if you want to blend in with the locals, don't even think about wearing shorts or sandals!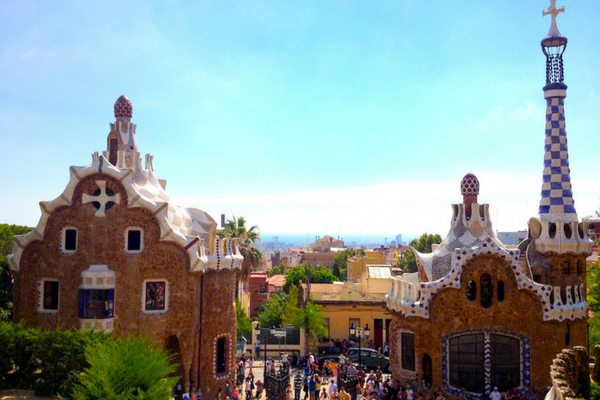 Winter Festivals in Barcelona
Looking for cool things to do in the winter in Barcelona? There are a few festivals that are worth checking out! Depending on your travel dates:
Festa Major de Sant Antoni (mid-January): Every neighborhood celebrates their very own festival during one week of the year, and Sant Antoni's falls right in the middle of winter. Expect giant dolls, pyromaniacs, and beer festivals.
Santa Eulalia (mid-February): Barcelona has two patron saints, and one of them is celebrated every year in February. Expect to find loads of activities around the historical center, including an incredible annual light show called Llum. What could be better than to experience this on your winter holidays in Barcelona!
Christmas Markets & Parades: Barcelona is wonderful during the holidays, with several Christmas markets and lights decorating the city. However, the big parade doesn't come until the eve of January 6th, when the Three Kings visit the city for Epiphany Day.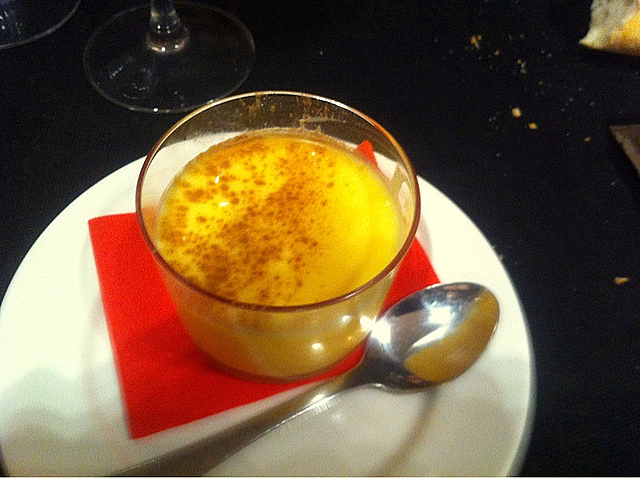 Perfect Winter Day Trips
Best places for a day trip in during the winter holidays in Barcelona? The options are endless!
Montserrat: this is an incredible day trip year round, but you can expect to find the monastery much more peaceful during the off-season.
Figueres: on a cold winter day, what better than to hole up in a museum? There's not much to do in Figueres beyond spending hours roaming Dali's bizarre theatre-museum, which makes it the perfect day trip for a chilly day.
Medieval towns: the winter is a lovely time to hit the road and visit gorgeous medieval towns near Barcelona.
Costa Brava: Want to enjoy the beautiful beaches north of Barcelona, and have them all to yourself? On a sunny day in winter, you might even find yourself in short sleeves!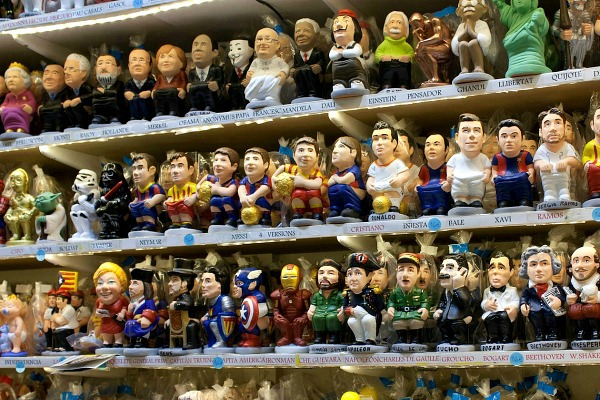 Must-Eats in Winter in Barcelona
There are some seasonal dishes that you just can't miss on a winter holiday in Barcelona!
Calçots: a cross between a spring onion and a leek, the calçot is by far one of the most treasured Catalan treats of the year, in season roughly between November and March. Read all about how to eat this onion and where!
Escudella: this traditional winter stew will warm your heart and soul!
Suiso: think thick Spanish hot chocolate, topped with a dollop of homemade whipped cream. Dip churros in it for the ultimate winter breakfast or afternoon snack!
Roscón de Reyes: on and around the 6th of January, or Epiphany Day, you will see these colorful cakes everywhere. Don't miss out on a bite!