This blog post was originally posted on August 2, 2015, and was updated on February 23, 2017.
While Seville might not be as famous for its shopping as other big cities in Spain, you will find everything you need here – and more!
Aside from the big Spanish chain stores, Seville is also home to many small independent stores and artisan stores selling locally made products at a reasonable price. But where do you go to find shopping in the city? Here is our guide as to where to shop in Seville.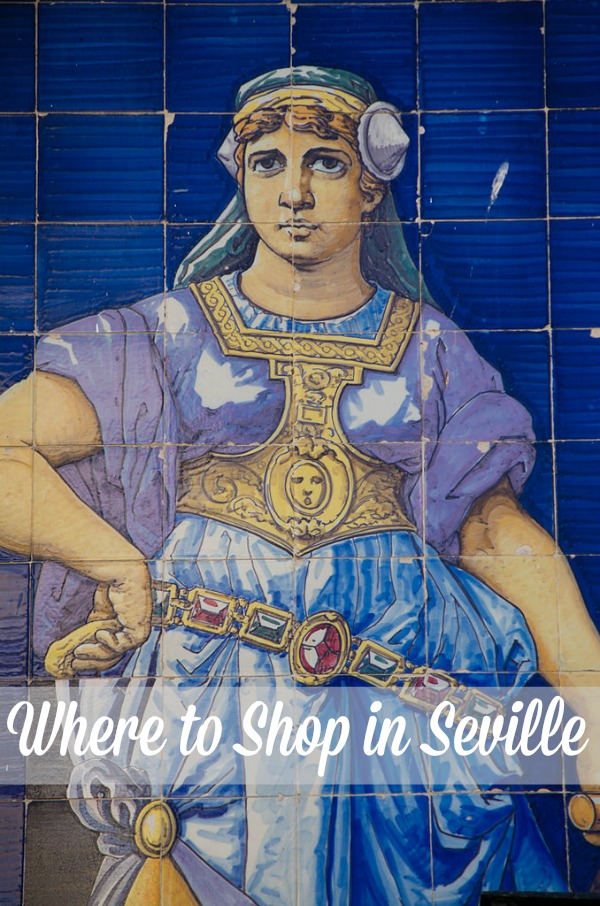 Photo Credit: Sandra Vallaure, Text overlay: Devour Spain.
Tetuan & Calle Sierpes
These two streets mark the center of Seville's central shopping area, but shops aren't limited to these streets only. The side streets joining the two main ones, as well as the smaller streets branching off either side, are also home to dozens of stores from homewares, clothing boutiques and much more.
Tetuan has the big Spanish chain stores such as Zara, Pull & Bear and Stradivarius, whereas on Calle Sierpes you are more likely to find smaller boutiques and independent businesses.
Calle Sagasta & Calle Cordoba
Spain is famous for its shoe production, so if you are looking to pick up a pair of locally made, good quality shoes at a reasonable price, head to these streets where you will find shoe store after shoe store. From flamenco shoes to espadrilles, leather boots and sandals, and even Spanish brand shoes such as Camper and Pikolinos, you will find it all in this area.
Calle Regina & Calle Feria
If you are looking for something different, this is the area to come to. Calle Regina is possibly Seville's most interesting little shopping street, with shops ranging from clothing boutiques with an alternative flair, interesting homewares stores filled with all different kinds of knick knacks, and even stores with Moroccan shoes, bags, and furnishings.
Further down from Calle Regina, Calle Feria is home to a handful of second-hand clothing stores, and on Thursdays hosts El Jueves, the weekly flea market that trades the street traffic for market stalls, and really make you realize one man's trash is another man's treasure!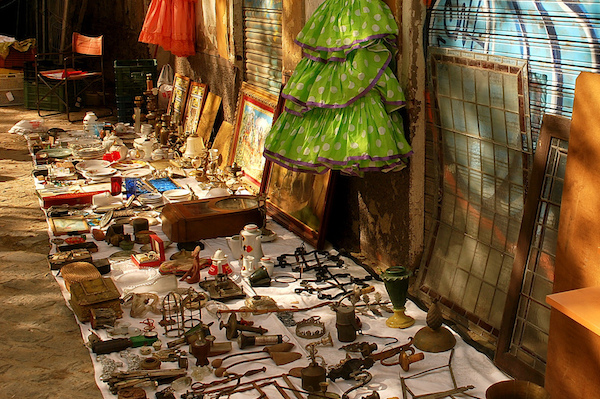 Triana
Seville is a city of beautiful ceramics and buildings decorated with tiles, so it would be rude to not include a stop to pick up some of Seville's most famous wares! The best spot for this is on the other side of the bridge in the Triana neighborhood.
There are a small handful of stores selling ceramic wares around Calle San Jorge, but our personal recommendation is Ceramica Ruiz (Calle San Jorge, 27), where you will find many ceramics plates, tiles, and other small items which are perfect for packing in the suitcase. This store is also open during the siesta hours, meaning that you can easily fit in a stop here during a busy day exploring Seville.