This blog post was originally posted on August 25, 2015, and was updated on December 21, 2017.
You could be forgiven for thinking that it is impossible to find anything other than Seville's local brew, Cruzcampo, in bars in Seville. However, the good news is that craft beer in Seville is slowly becoming more popular, and we think it's here to stay!
Although "artisan beer" and "Andalusia" are two things that you don't typically imagine go hand in hand, slowly around the city more and more spots are popping up where you can enjoy a hoppy brew. Here are the places you need to go in order to enjoy craft beer in Seville!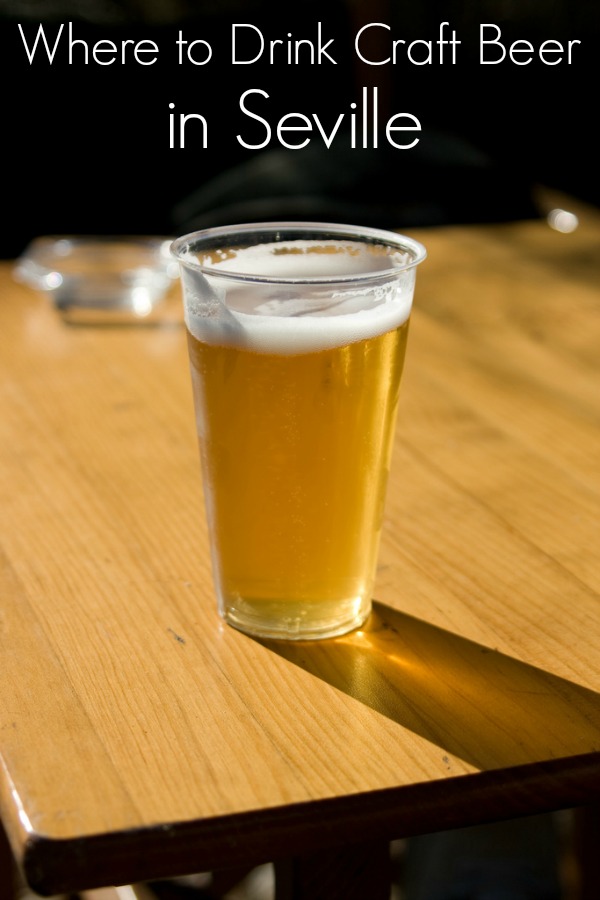 Photo Credit: Patrick Tully, Text overlay: Devour Spain.
Bier Kraft
One of the most popular places to drink craft beer in Seville is Bier Kraft. Located near the Alameda neighborhood, this impressively decorated bar is home to one of the most extensive collections of craft beer in the city. Also, you-ll find a great selection of tapas to pair with your drink and the staff and more than willing (and very able) to advise you on the perfect pairing. If you feel like a casual craft beer at home, you can buy beers to go and enjoy them from the comfort of your own home. To make things better, Bier Kraft is also one of the best brunch destinations in Seville, with a great selection of food and unlimited mimosas!
Address: Calle Correduría, 35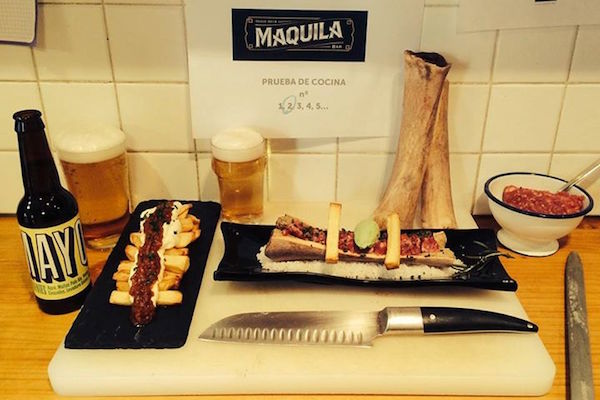 Maquila Bar
This brewpub in the Alameda neighborhood brings something different to the area. It is the first brewpub of its kind along with being one of our ultimate places to eat in Seville too! Maquila Bar is our top pick if you are looking for craft beer in Seville along with good food to go along with it, as aside from 6 types of beer on tap, they also have an interesting selection of creative tapas, as well as burgers, hotdogs, and tacos. The bar is modern and simple, and the microbrewery is housed at the back of the building. This is a definite "must visit" for beer and food lovers while in the Alameda neighborhood.
Address: Calle Delgado, 4
Cervecería Internacional
Beers on tap? Check — more than 15 of them. Beers in bottles? Check — more than 250. Guinness posters? Beer memorabilia? Check. Cervecería Internacional is as close as it gets to beer lovers heaven, and until recent years it was the only place on the scene in Seville to get something different in the beer world. As well as beer there are simple tapas on offer too, making it one of those places that's always busy and lively, popular with locals and visitors alike. Certainly, a must stop for any enthusiast looking for some craft beer in Seville.
Address: Calle Gamazo, 3
Gigante Bar
This cute cafe on the Alameda square has always been a favorite of ours, and one of many unique cafes in the city. However, recently Gigante Bar acquired a huge selection of interesting craft beers to add a new aspect to this bar's charm. You will also find some craft beers made right here in Seville, aside from the many international varieties. Pop in and try some beers in the bar, and then take some to sip in the comfort of your own home – delightful!
Address: Alameda de Hércules, 17