If you want to experience the City by the Bay from a different vantage point, take the elevator straight up to one of its sky-high drinking destinations. Rooftop bars can be found all over San Francisco, from the Mission to SoMa. And what's great is that SF's mild year-round weather makes it possible to enjoy a drink outdoors.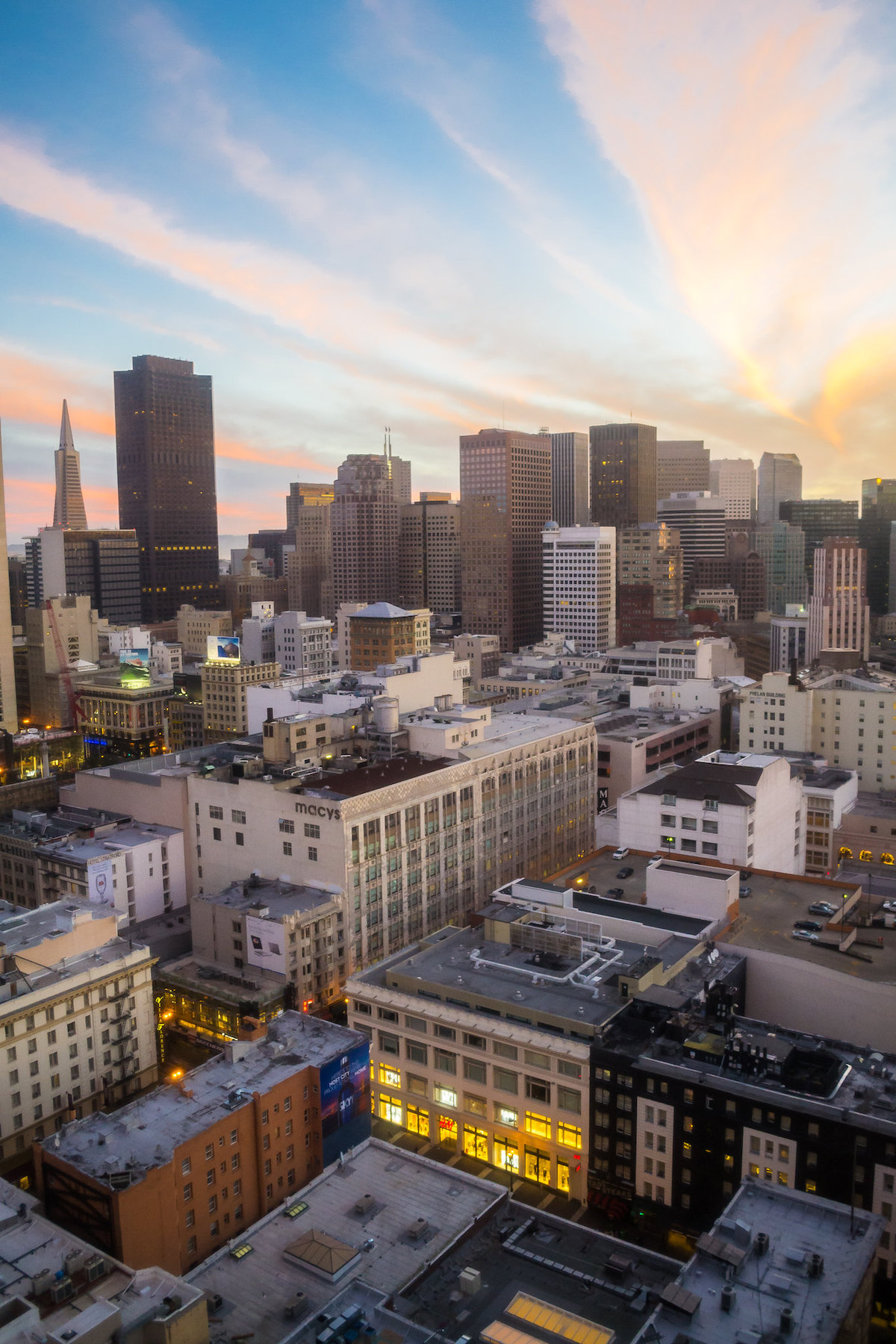 Whether you opt for a terrace on the top floor of a towering downtown building or a patio tucked inside a residential neighborhood, rooftop bars in San Francisco will not disappoint, boasting great views of the Bay, or the city itself as it flows over hilltops.
Choose the type of experience you want, from a romantic date night to a casual hang with family and friends; one of these rooftop bars will have what you're looking for.
The View Lounge at the San Francisco Marriott Marquis
Take in the stunning downtown skyline inside The View Lounge on the San Francisco Marriott Marquis' 39th floor. The View Lounge is open daily from 4 p.m. to 12 a.m. for hotel guests and tourists alike. A radiant glass enclosure caps the hotel's multi-terraced rooftop, and it's a perfectly romantic spot to gaze out over San Francisco Bay and the hilly cityscape below.
Enjoy a handcrafted cocktail like the fruity rum-based Skyline Punch or a tasty California wine. Sample elevated pub grub like house-made potato chips, sweet and spicy mixed nuts, or something a little more filling like Niman Ranch Beef Sliders.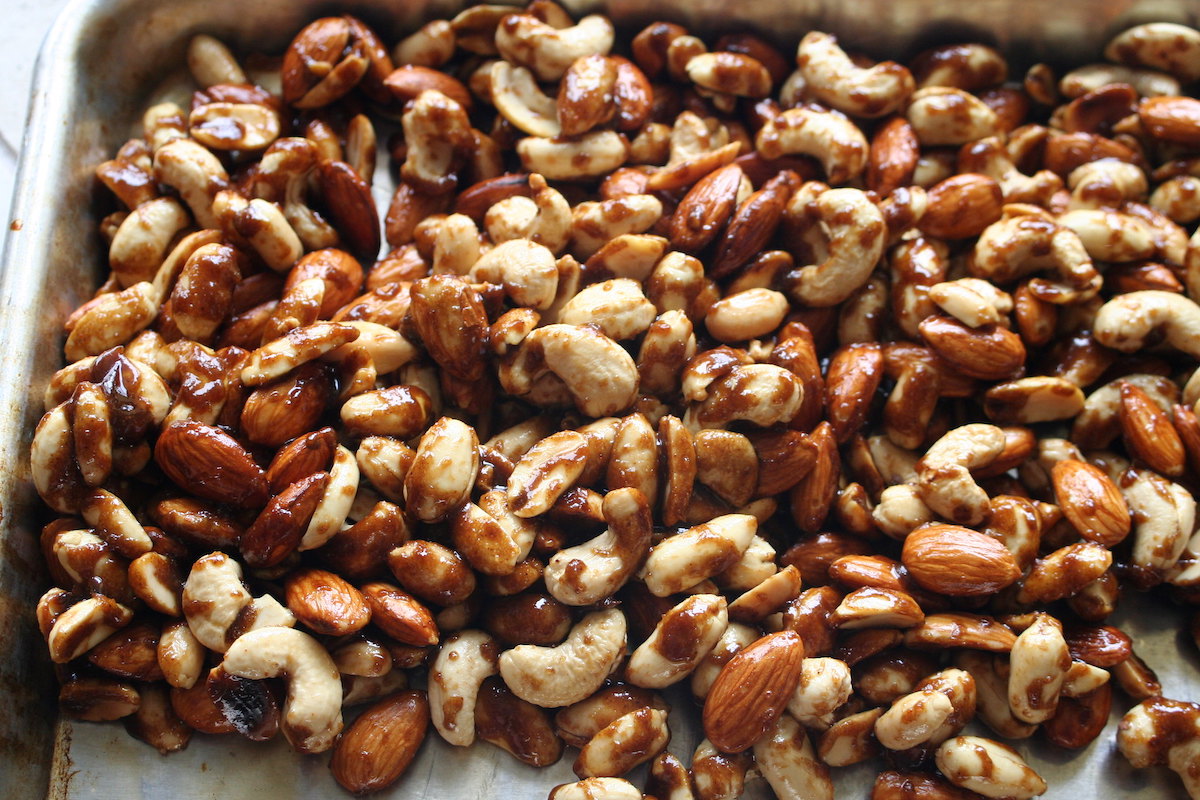 Insider Tip: Head to The View when the sun sets and the city lights sparkle on—its electric.
Charmaine's at San Francisco Proper Hotel
The stylishly chic rooftop bar Charmaine's reigns over SF's renowned mid-Market. Depending on the whims of the weather, the lounge's floor-to-ceiling windows create a natural-light-filled cozy indoor space. It's loveseats, armchairs, and comfy bar stools are conducive to getting social.
For an outdoor option, gather by the glowing fire pits on the outdoor deck 120 feet above the rush of Market Street and enjoy the city's lively buzz. Try some of Charmaine's unique specialty cocktail combinations, along with California wines and their local beer selections.
Raise a glass and a mustard-dipped pretzel roll to the amazing city surroundings.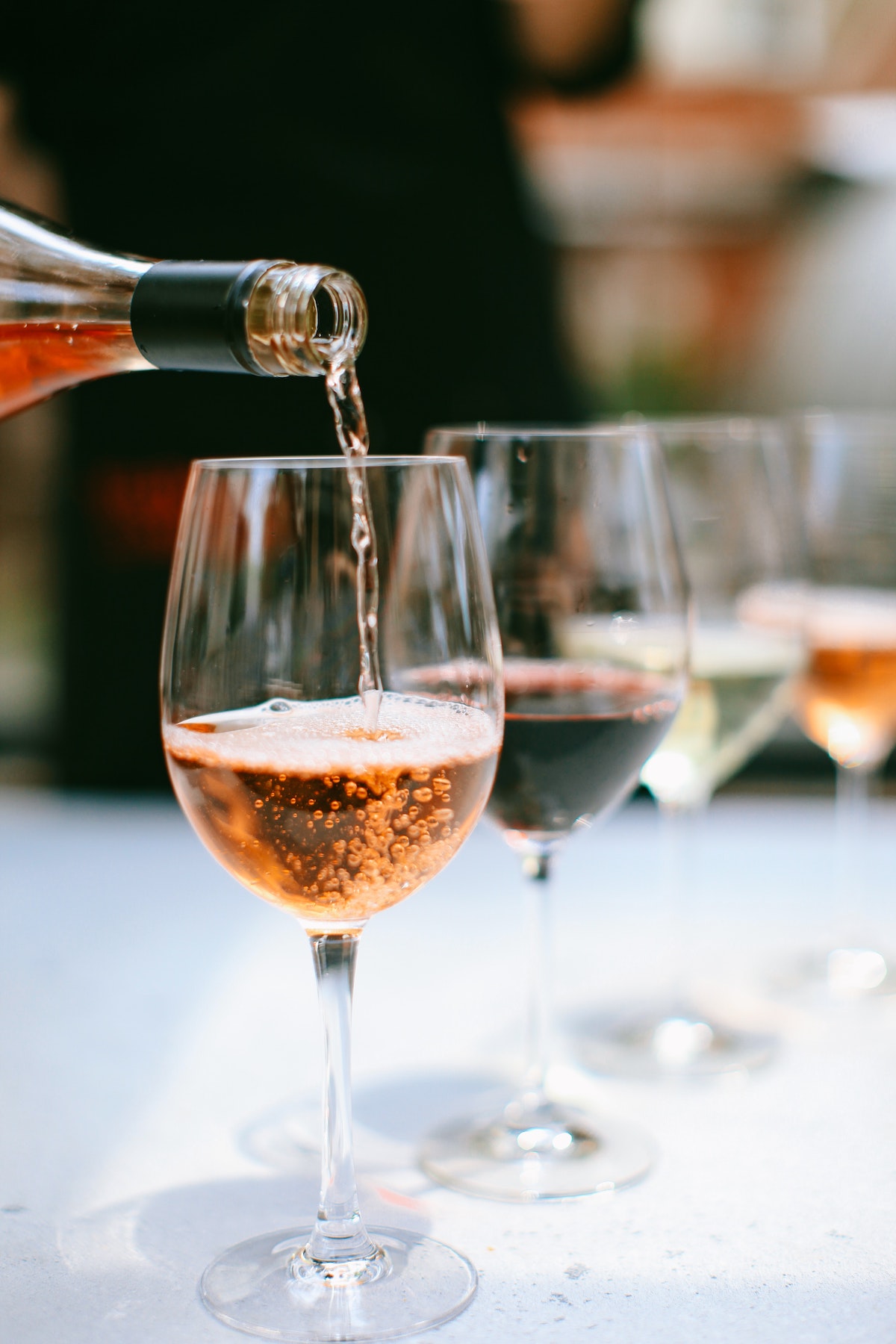 Rooftop 25 at 25 Lusk
Looking for a rooftop bar to kick back and catch up with friends and family? Well, Rooftop 25 is the place. The heated outdoor bar tops the two-story South of Market (SoMa) restaurant, 25 Lusk.
The rooftop is a great casual spot to get bite to eat and try some inventive drinks. Grab a high-top counter spot overlooking the street below, or push a few tables together to accommodate a larger group.
Both the restaurant and rooftop bar serve California cuisine paired with flavors from around the world dreamt up by Executive Chef Matthew Dolan. Share freshly-baked apps like Bavarian-style pretzel bites or slices of house-made pizza out of the oak wood-fired oven. Cool off on sunny afternoons with an ice-cold local beer, or warm your insides sipping the vodka-based SF Yacht Club cocktail when the fog rolls.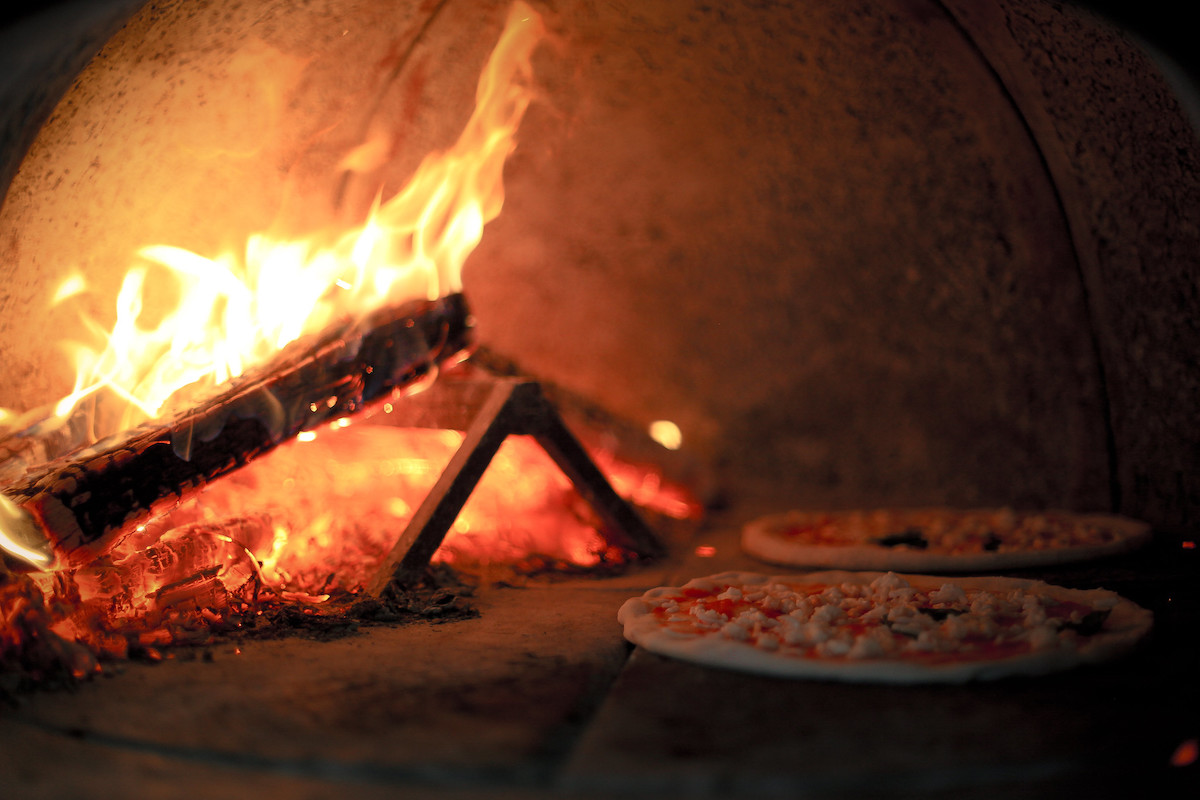 Kaiyō Rooftop at Hyatt Place Hotel
Kaiyō Rooftop is a tropical oasis that shimmers all the way up on the twelfth floor of the Hyatt Place Hotel in San Francisco's SoMa district. It's decorated with palm trees, sprout-filled walls, and even pineapples, so don't be surprised if you suddenly feel like you're on vacation. We recommend bringing a jacket though, because temperatures dip once the sun goes down.
Kaiyō unites Japanese dishes with Peruvian ingredients in the Nikkei culinary tradition, creating distinctive dishes and cocktail flavors. One of their signature drinks, Prince of the Sun, is a harmoniously blends barsol pisco and agricole rum with white miso and yuzu soda.
Don't miss starters like crispy yucca with togarishi huancaina sauce or karaage pollo with rococo alioli, and enjoy the stunning downtown city skyline view.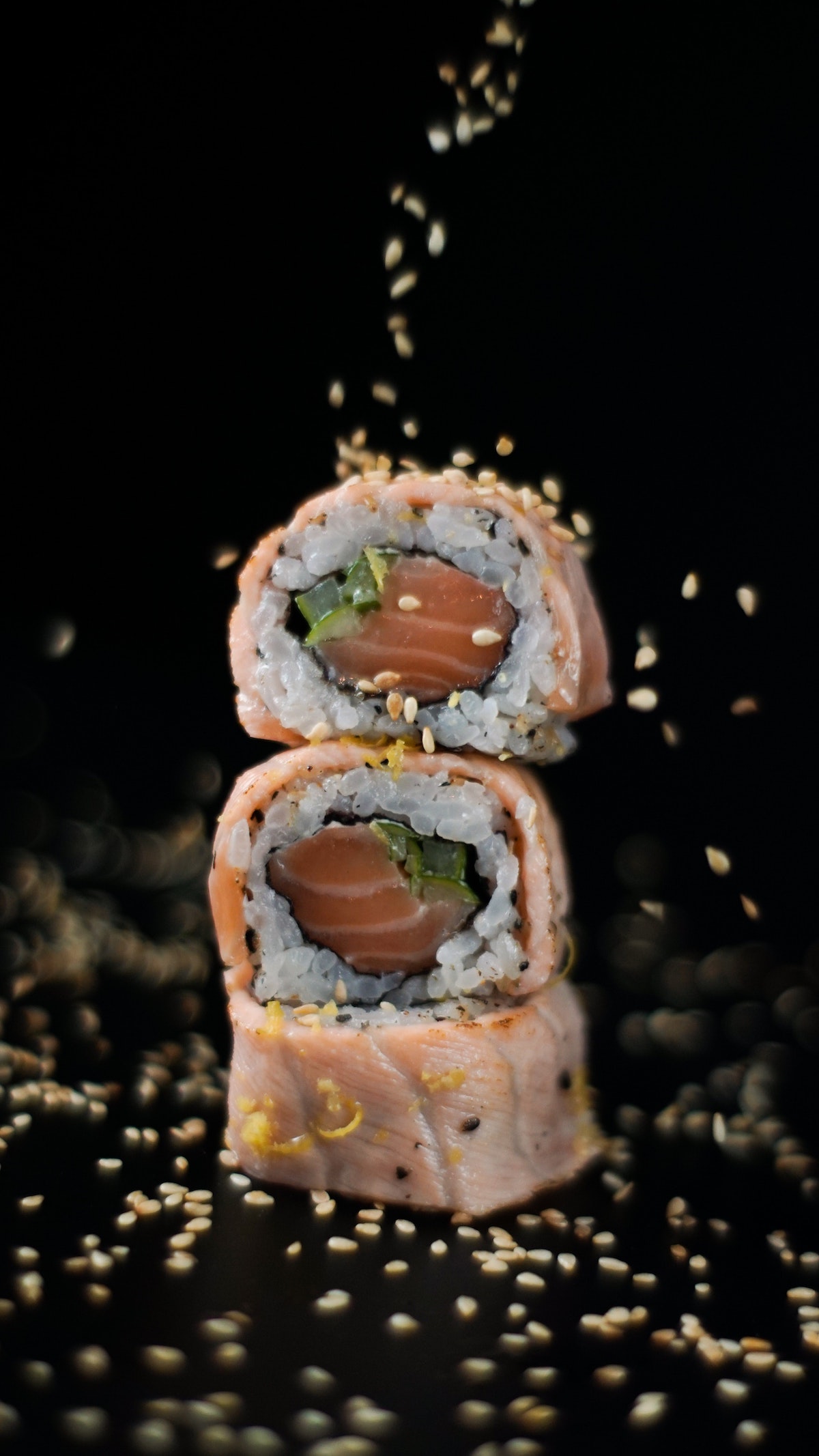 Insider tip: You can come on up for drinks without a reservation, but make sure to book a table if you want to try the food.
Rooftop at VIA, Hotel VIA San Francisco
Join in on the Rooftop at VIA party overlooking Oracle Park, where the San Francisco Giants play baseball. Hotel VIA hosts ticketed music events on their 12th floor terrace bar, which thrill partygoers with local bands and DJs who know how to get people on their feet.
When the party wraps, the rooftop lounge mellows out with small groups mingling in private cabanas or around their cozy fire pits. Bar food selections include charcuterie boards, shrimp tacos, and BBQ chicken flatbreads.
Watch the harbor twinkle and the Bay Bridge light display dazzle at night.
620 Jones Bar and Restaurant
Raise a glass with locals at 620 Jones Bar and restaurant on the outskirts of the trendy Union Square shopping district. Located on the historic Gaylord Hotel's roof, 620 Jones outdoor patio bar is an elevated urban getaway; the building's Spanish Colonial Revival-style swirling iron guard rails, hand-painted mosaic tiles, and filigreed columns make this place a standout.
Buildings rise above the patio bar, creating a sheltered space for relaxing after a long day of shopping. You won't find barflies, but you will find hummingbirds attracted to the rooftop's many Mediterranean palm trees.
Fill up on crispy buffalo wings or deviled eggs after a nearby live theater show, and warm your hands with their signature Orange You Glad It's Cold Outside cocktail.
El Techo
If you're in West San Francisco, check out the Mission district's El Techo above Lolinda restaurant. El Techo's outdoor rooftop patio is ready for all weather conditions, with umbrellas up to block intense sunshine and windscreens and heat lamps for when it's cool and breezy.
El Techo's Latin American street food offerings are also not to be missed; we're particularly fond of their Mexican camarones a la diablo —spicy gulf shrimp wrapped in freshly made tortillas. Wash it down with a frosty margarita or piña colada, which will help fight back the sting of pepper.
You can also pop in for happy hour weekdays from 4 p.m. to 6 p.m. for discounted drinks and small bites—there's always room for chips, salsa and guacamole!
B Restaurant and Bar at Moscone North
B Restaurant and Bar is the perfect place to unwind after exploring San Francisco's downtown art hub. Just across the street from the San Francisco Museum of Modern Art, this tranquil bar can be found in the middle of the Moscone North event center's rooftop garden. A gushing waterfall and green space below create a secluded hideaway within the city center.
B is open from 3 to 8 p.m., Wednesday to Friday, with happy hour specials that include table-side sangria and pitchers of their classic cocktails. You can also enjoy a local beer or wine from various small-batch Northern California wineries, while devouring delicious oysters on the half shell.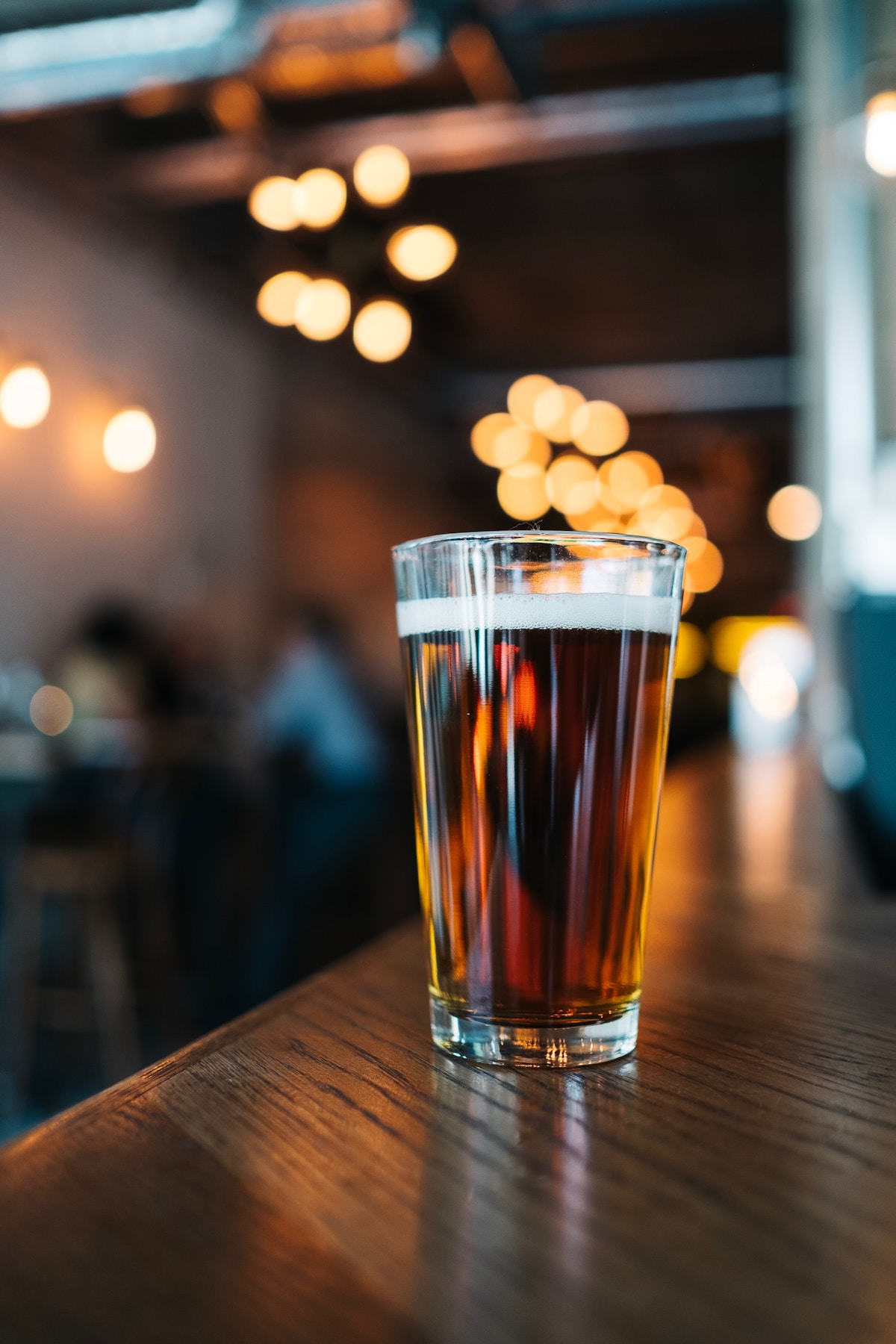 Want to experience more of the city's al fresco drinking and dining destinations? Check out our guide to the Best Outdoor Dining in San Francisco.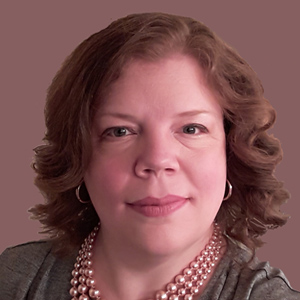 Eva Barrows is a San Francisco Peninsula freelance writer and book editor. She writes for regional magazines PUNCH (The Spirit of the Peninsula) and Edible Silicon Valley and contributes to the Kampgrounds of America (KOA) blog. She visits San Francisco and its restaurants on weekends when she needs an adventure. Read more of her travel and food writing at www.evabarrows.com.