You've been on your feet all day looking at world-class art, and now you've got an appetite for equally world-class food. Luckily, you don't have to look far for a delicious meal in the Windy City. There are some truly great restaurants near the Art Institute of Chicago that'll round out your perfect day!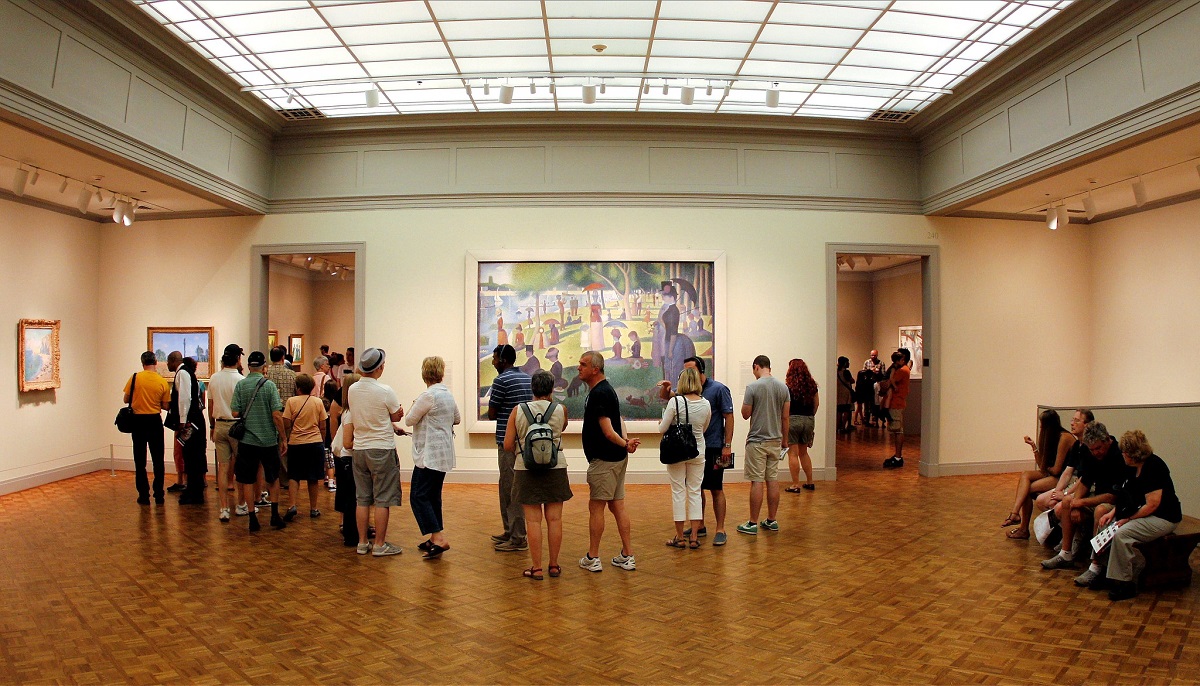 The Art Institute is located just blocks away from some of downtown Chicago's finest restaurants. From gourmet cuisine from around the world to new twists on American favorites, there's something nearby for every taste. This city is built on food, so we've put together a list of our seven must-try spots to help you narrow your choices.
Best restaurants near the Art Institute of Chicago
Italian Village
If you're looking for a luxurious, romantic dinner after a day looking at fine art, look no further than Italian Village. The restaurant has been family-owned ever since it opened in 1927 and has a reputation for ambiance, excellent service, and most importantly, some delicious Italian cooking.
Wine lovers are in luck. Italian Village boasts a famous wine cellar with over 35,000 bottles. That makes 1,100 selections of perfectly stored reds and whites to match any dish or occasion. It's one of the largest cellars in the Midwest and has won awards from Wine Spectator every year for over 30 years. Cheers to that!
Revival Food Hall
For the indecisive who can't decide what they want to munch on, Revival Food Hall is paradise. Located on the ground floor of the The National building just four blocks away, this upscale food court features 15 of Chicago's best eats all in one place.
Opened in 2016, this modern mess hall showcases local vendors from Wicker Park, Logan Square, Lincoln Park, and more neighborhoods across the city all in one place. Whether you're craving tacos, BBQ, a deluxe salad, or a poké bowl (or a taste of everything), Revival Food Hall has got it.
Insider's Tip: The Food Hall gets super busy during the weekday lunch rush, so plan to stop by during off-times for the best experience.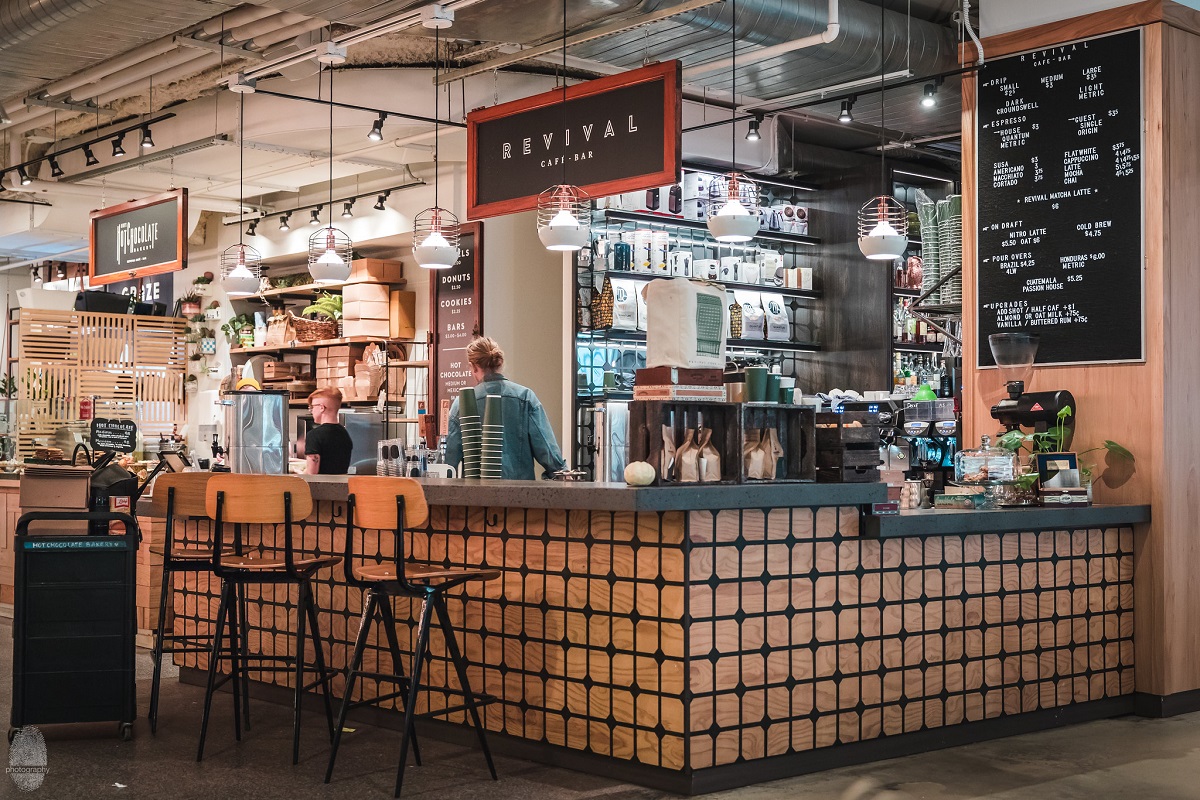 The Palm Restaurant
Check out The Palm at the Swissotel Chicago for mouthwatering steak in an upscale atmosphere. Just a 12-minute walk away from the Art Institute, this elegant steakhouse overlooks the Chicago River and has views of the iconic Navy Pier and The Magnificent Mile.
The restaurant got a fresh look in 2018 and features a dazzling bar area, stylish main and private dining areas, and an exquisite, hand-painted mural of the Chicago skyline. Whether you're there for a lavish dinner or an irresistible lunch special, you're sure to have a memorable meal.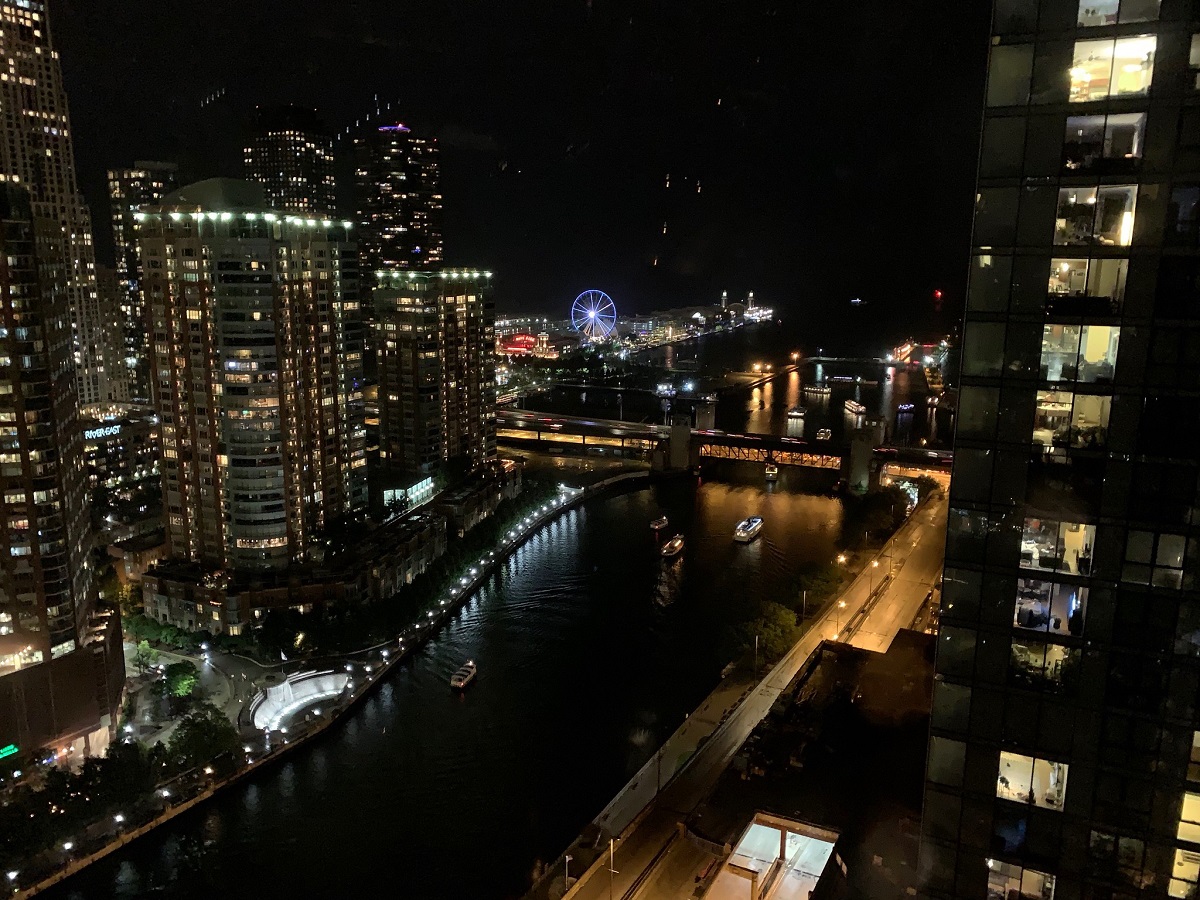 The Berghoff
The Berghoff and its iconic, old-school neon marquee are a fixture of downtown Chicago. What started as a simple food stand with German fare at the 1893 World's Fair is now a world-class German restaurant with all the Wiener Schnitzel, Sauerbraten, and pretzels you could dream of.
And let's not forget the beer! The Berghoff has its own in-house brewery inside the restaurant, Adams Street Brewery, which is owned and operated by the Berghoff family. It's the only Chicago brewery located in The Loop and it's just two blocks away from the Art Institute (you can even see the AIC's famous bronze lions if you're standing outside).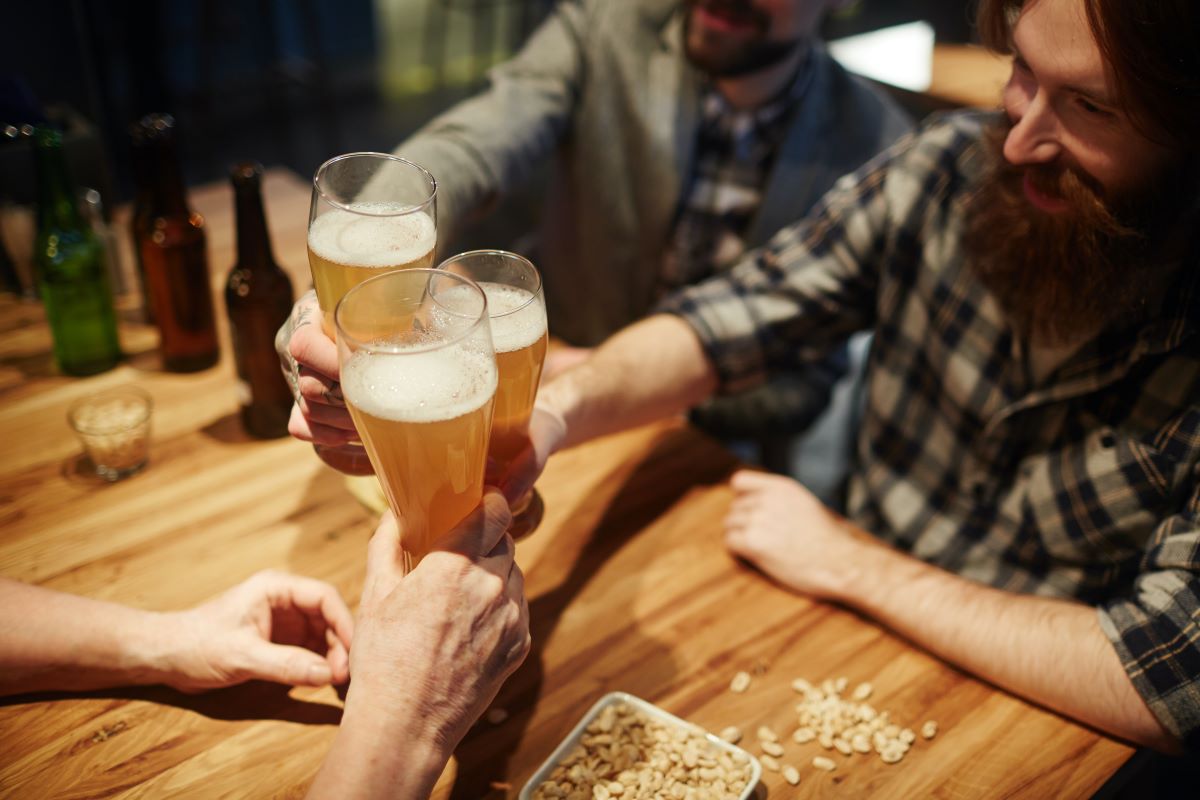 Bandol
If Monet's impressionist paintings have got you thinking about fine French cuisine, look no further than Bandol. This lively brasserie and raw bar is open for breakfast, brunch, lunch, and dinner, making it the perfect stop before or after your adventure to the AIC.
From oysters and Crab Louie at the raw bar to classic French entrées like steak tartare and filet mignon, this French eatery has something for all tastes. We recommend the lobster guacamole with a glass of one of Bandol's many fine wine offerings. Très magnifique!
Insider's Tip: Bandol offers $5 validated parking for 6 hours after 3 p.m., making it one of the best parking deals in busy downtown. It's perfect for dinner and a show after your day at the Art Institute!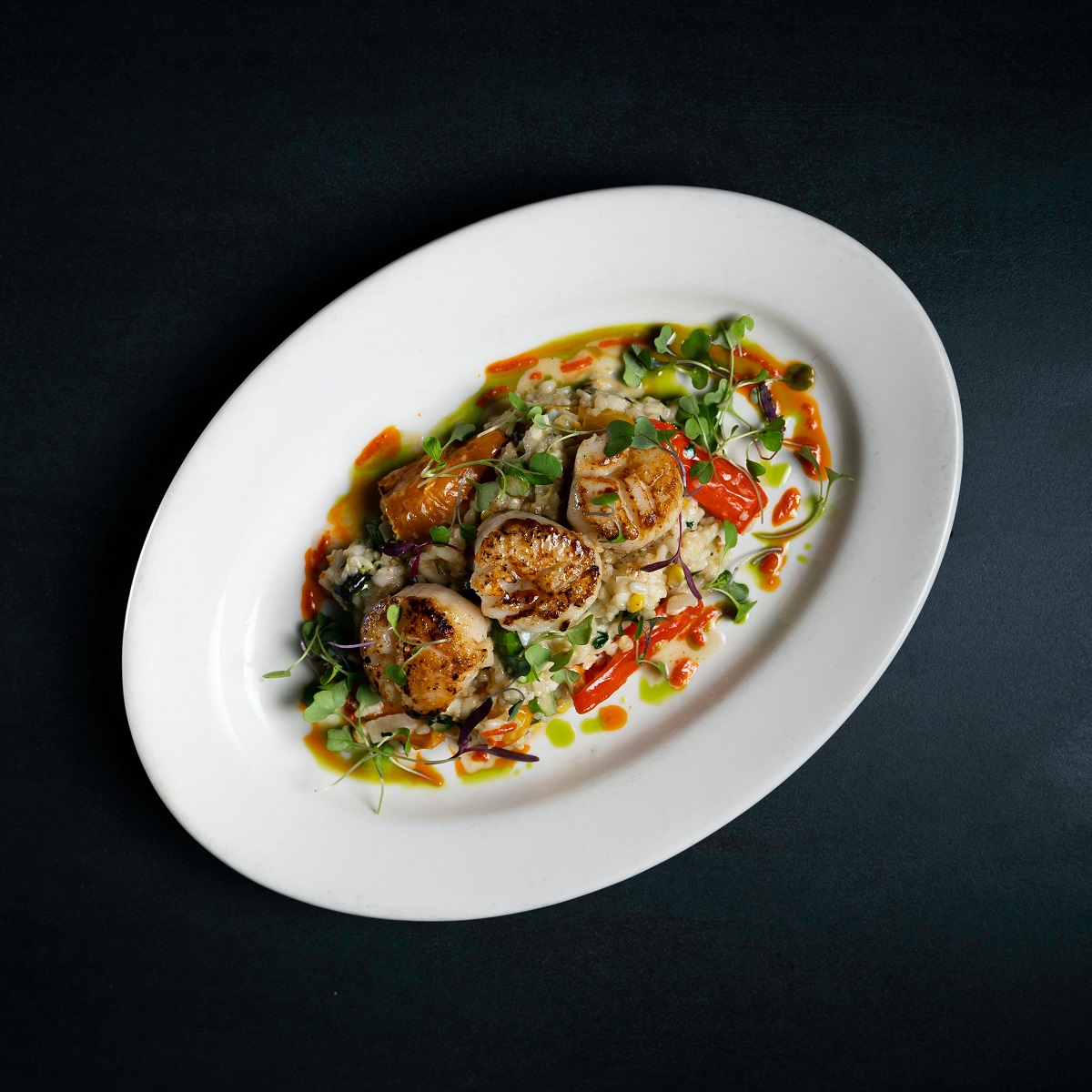 The Marq
The Marq offers an upscale lounge feel for breakfast, lunch, or dinner just blocks from the Art Institute on Adams Street. Serving seasonal fare from around the world with a robust list of wine, craft beer, and cocktails, The Marq makes a delicious pit stop before or after your adventure through the galleries.
The lunch and dinner menu features dishes from all over the globe like chicken Milanese, carnitas tacos, and the signature Marq burger. Plan to stop by on a weeknight, since this chic spot is closed on Saturdays and Sundays.
About Last Knife
Steakhouse meets gastropub at About Last Knife (ALK for short), located in the lobby of Hotel Julian. Like its witty name suggests, this lively restaurant features fresh takes on delicious New American small plates, classic bites, and cocktails. The chic and modern decor reflects the energy of the city and makes for a meal you won't soon forget.
ALK is just a few blocks north of the Art Institute on Michigan Avenue. Stop by for dinner after gazing at American Gothic and round out your evening with a stroll through Millennium Park or by catching a show at the famous Chicago Theatre.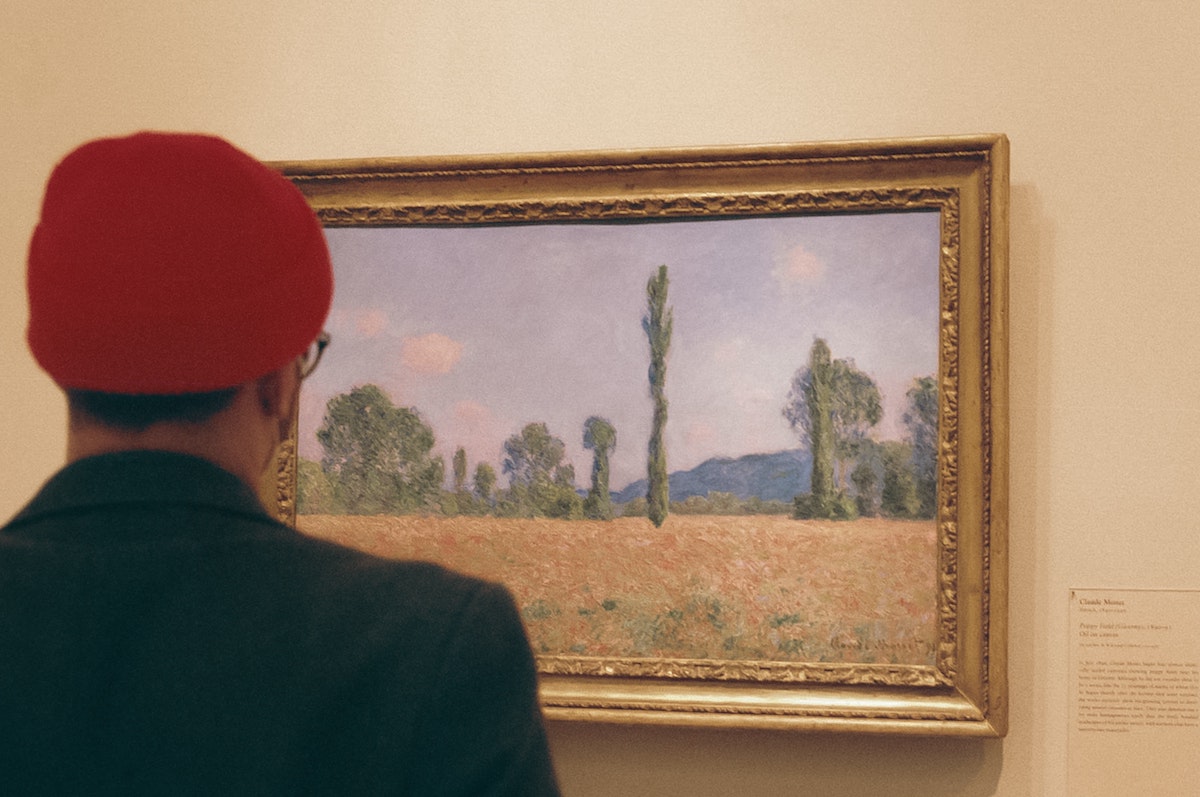 Want to upgrade your experience by exploring the Chicago Art Institute with an expert art historian? Gain deeper insight into famous works by Van Gogh, Picasso, Monet, and more on our Art Institute of Chicago Exclusive Small Group Guided Tour.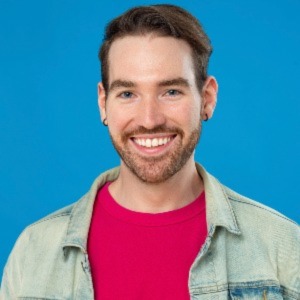 Dan Hickey is a writer, comedian, and musician from Chicago, IL. Dan moved to Chiago in 2015 after growing up in the 'burbs and is a regular at comedy clubs and bottomless brunches around town. When he's not typing away about Chicago, you can catch him at the beach or looking for the best Happy Hour deals.