There once was a time when there was very little reason to go to Long Island City. Most people just viewed the hodgepodge of ramshackle warehouse buildings and snaking train tracks from the elevated 7 subway line as it wound its way through the neighborhood.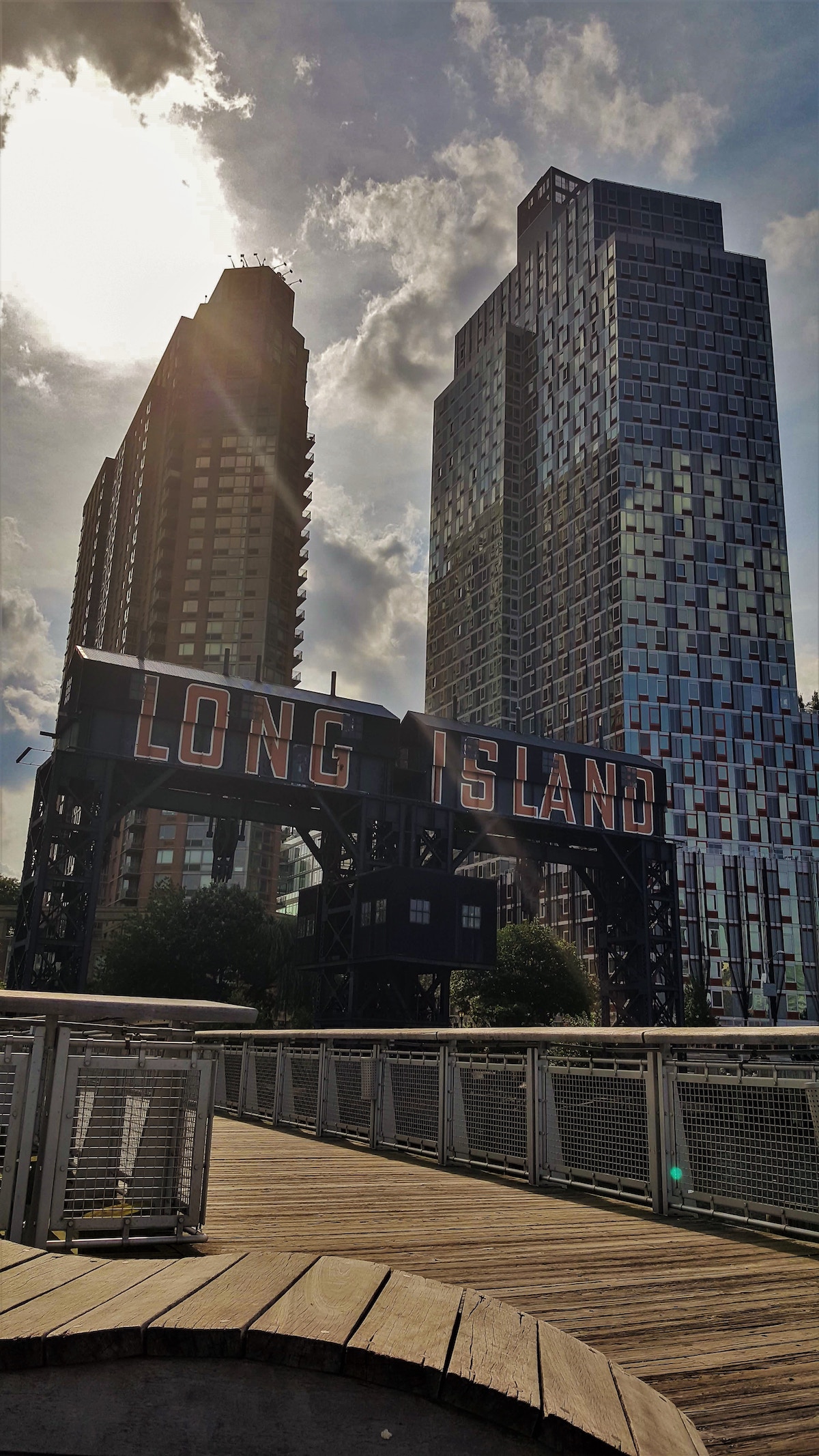 But all that's changed. Long Island City, or LIC as it's often referred to, is one of the fastest growing neighborhoods in New York City.
Today, there are a handful of sentry-like glass apartment towers along the river, along with various craft breweries (all within a couple of blocks from each other). And of course, there are a handful of great restaurants that are worth traveling to from whatever part of the Big Apple you happen to be planted in.
Read on and discover the 9 best restaurants in Long Island City:
Casa Enrique
Michelin-starred Casa Enrique draws diners in from all of the boroughs for its high-quality take on Mexican fare. First timers should consider the pollo con mole de piaxtla, which could be the restaurant's unofficial signature dish: tortillas stuffed and rolled with chicken and then slathered in a delicious four-hour-simmered mole sauce from Puebla.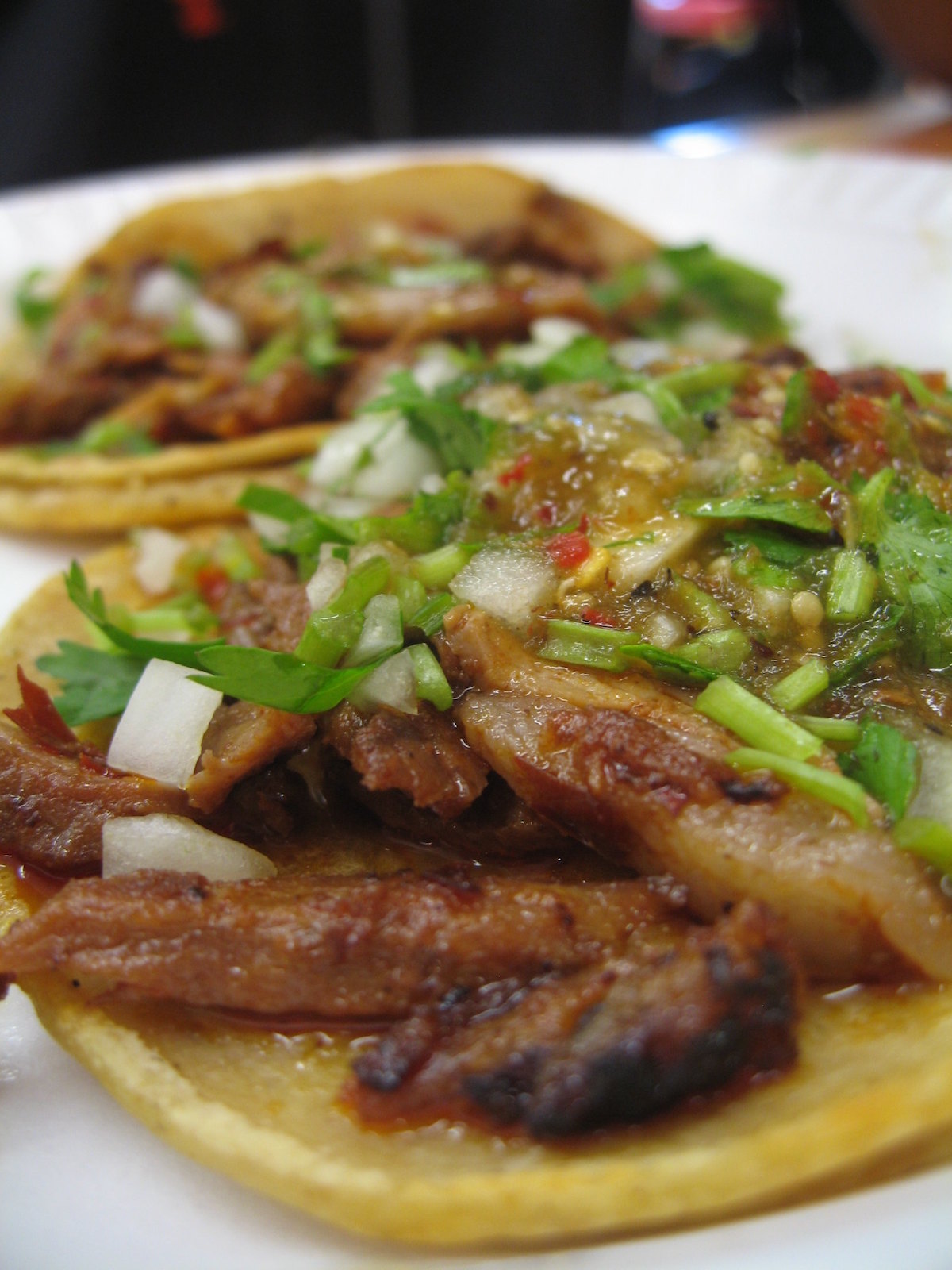 Chairman Sun
Chairman Sun (47-30 Vernon Blvd, Long Island City, NY 11101) has the predictable long menu of Chinese staples that is standard among Chinese restaurants in the United States, but executes them in a particularly tasty way.
For the indecisive, there are a few menu standouts that are worth digging into: the xiao long bao, otherwise known as Shanghai soup dumplings, come loaded with flavor. The crispy Beijing roast duck is a great pick for meat-lovers. And the cumin lamb is also an excellent option for those looking to explore the flavors of northeast China.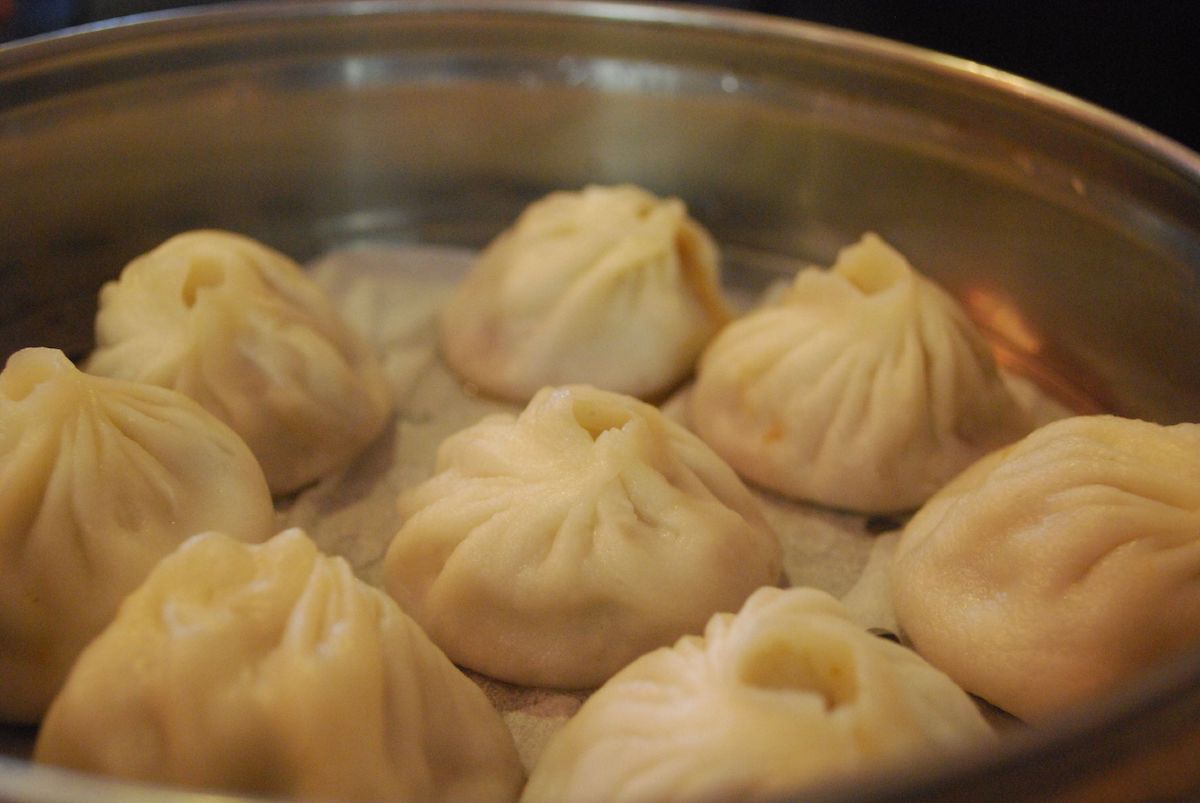 Jacx & Co.
The food hall trend began about a decade ago and it has not slowed down one bit. Every neighborhood now has its own big box of food stalls, many of which represent smaller versions of already existing restaurants in the city.
Jacx & Co., which opened during the pandemic, is one of the best food halls in the city. The centerpiece of the room is a beautiful crescent-shaped bar. Purveyors include Lotus & Cleaver, from the team behind lauded Kimika; Ghaya, from James Beard Award-winning pastry chef Ghaya Oliveira; and Hot Chicken Takeover, a spot focusing on Nashville hot chicken, among other stalls in the food hall.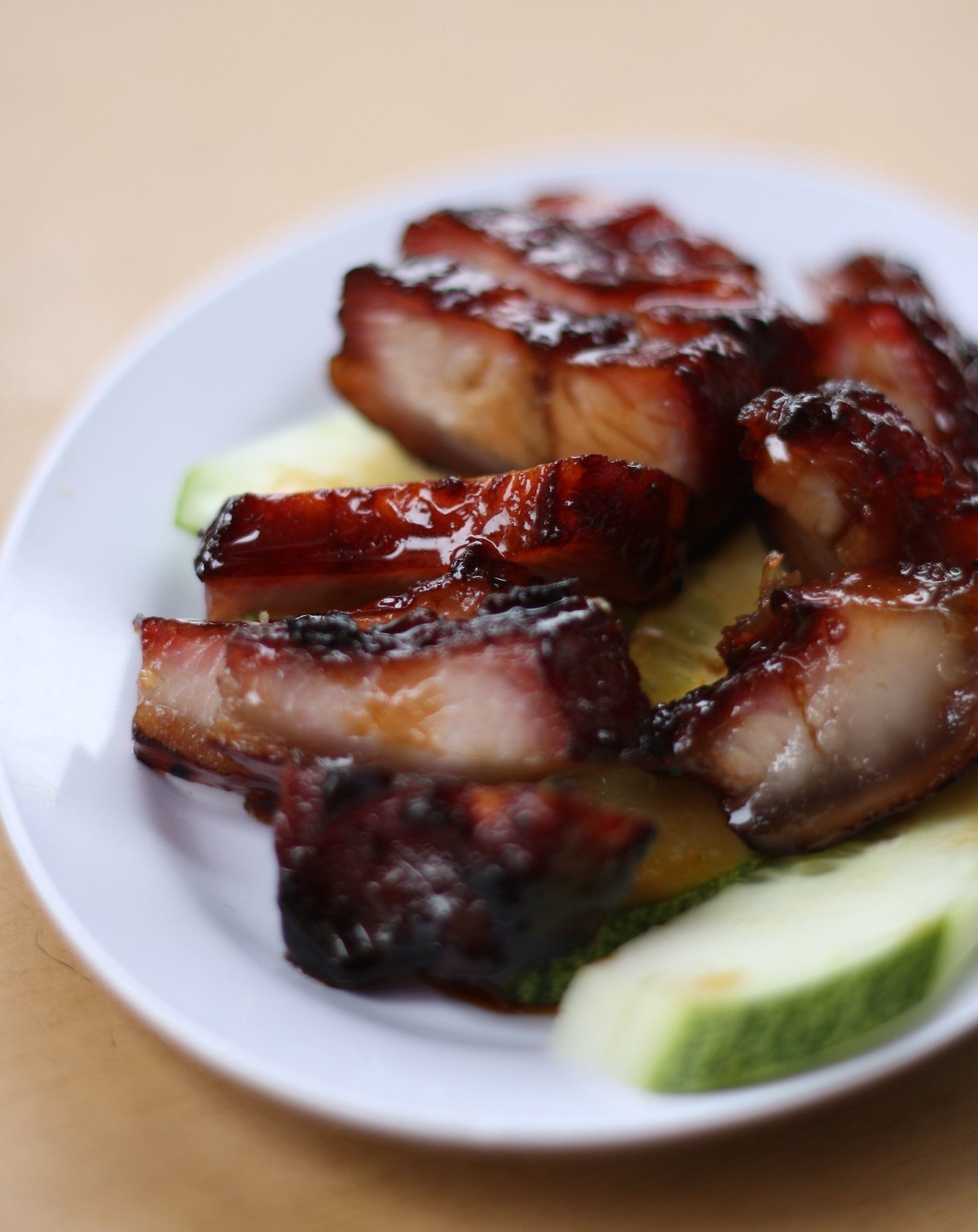 Related Reading: Want a full rundown of NYC's best culinary markets? Check out our  ultimate guide on Food Markets in NYC.
Anabel Sailing Bar & Grill
Anabel Sailing's menu, made up of burgers, sandwiches, sausages, and čevapi (finger-sized minced meat sausages popular in the Balkans) offers a very solid selection of bites and dishes. But the draw to Anabel is the view.
The seasonal, outdoor spot hugs up on the East River, offering an outstanding vista of the Manhattan skyline. In the warm-weather months, this is the place to knock back some beers on a Sunday afternoon and enjoy this NYC restaurant with a sweeping panorama.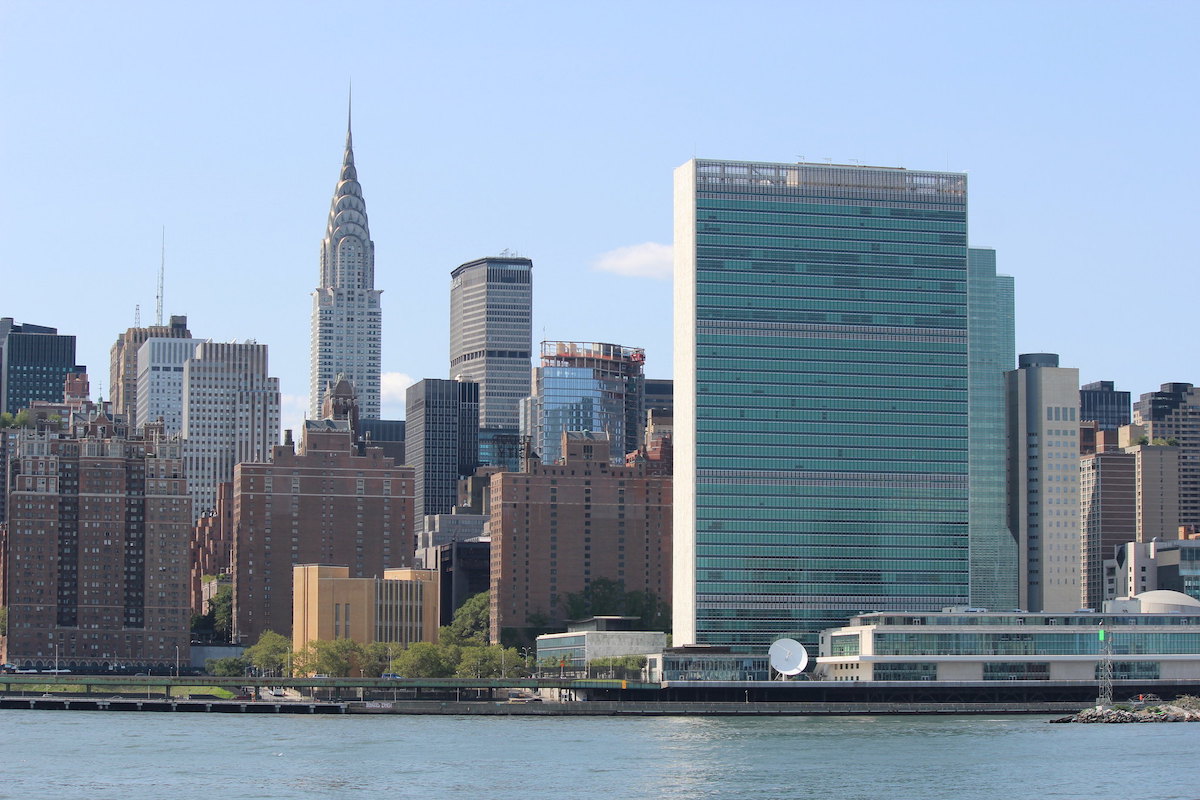 John Brown BBQ
Pitmaster Josh Bowen is putting his hometown barbecue—that of Kansas City—on the Big Apple restaurant map with John Brown BBQ. Open since 2011, John Brown's tour de force is the burnt ends, the grizzly juicy pieces of brisket that are oh-so addictive.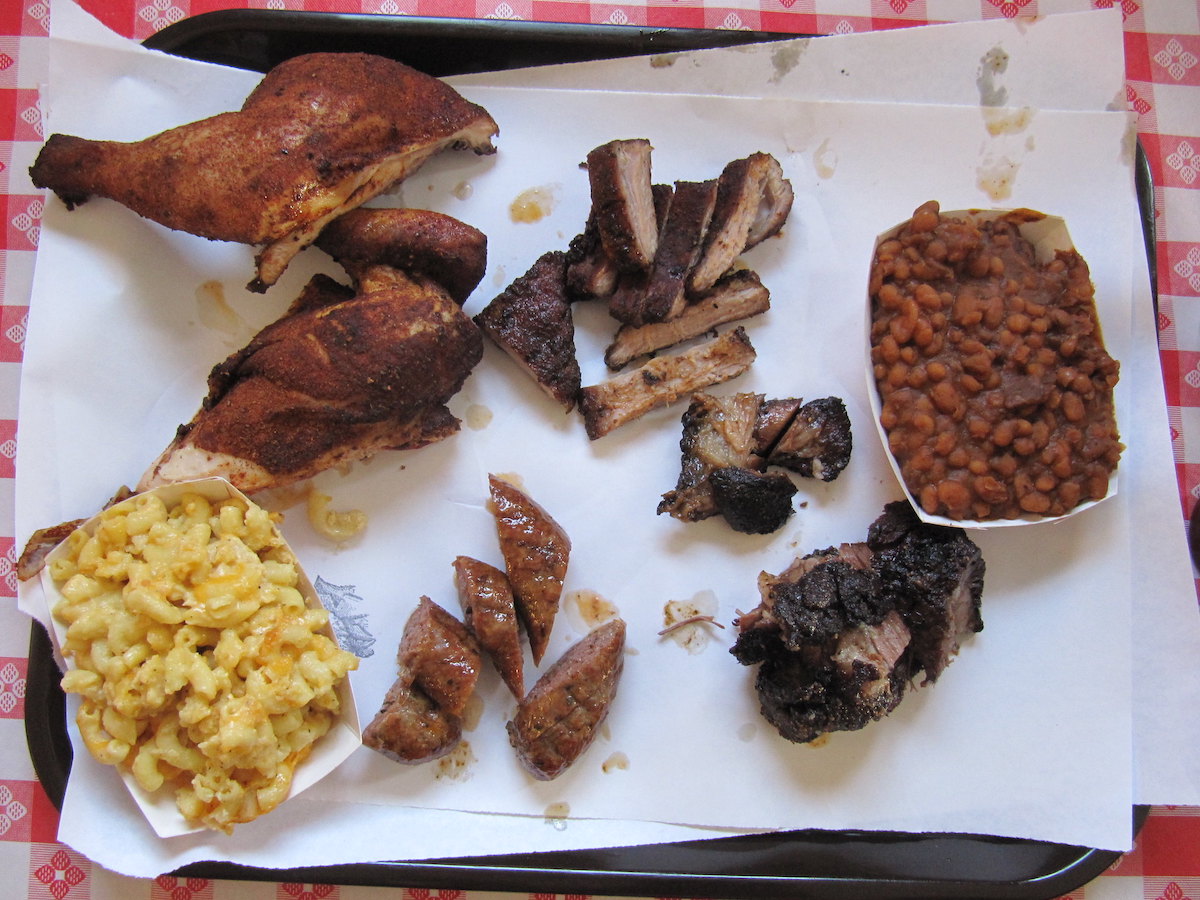 Takumen
Takumen bills itself as an "American izakaya." And after sitting down and scanning the menu, you'll understand why. Among the classic izakaya staples such as karaage chicken, sushi, ramen, and rice bowls, you'll also find potato salad, guacamole, burrata, and Hawaiian pokes accented with Japanese flavors.
This amazing mix won't seem too weird once you bite into almost any dish on the menu. Takumen is a worthy spot to fill up on tasty inventive fare in Long Island City.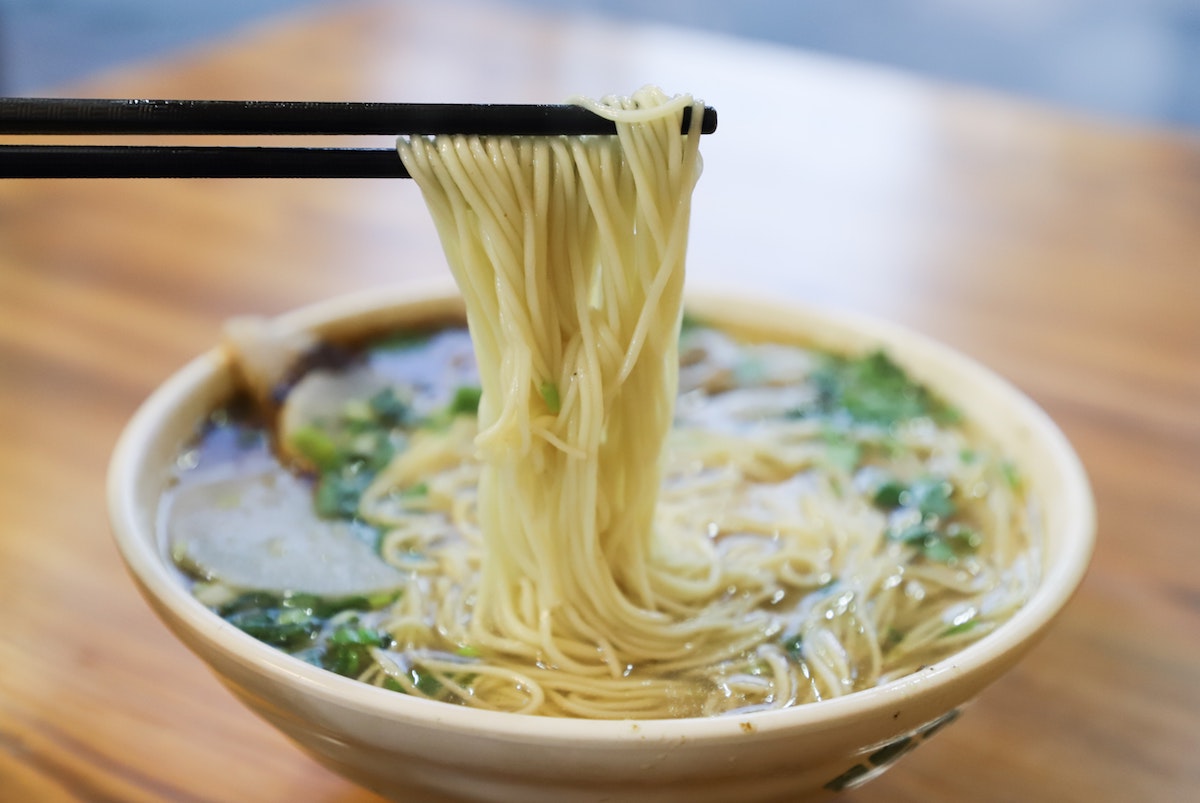 Tournesol
A Gallic-accented Long Island City stalwart, Tournesol is an unpretentious French restaurant that serves up solid Gallic staples. Start with an order of creamy duck liver pate or goat cheese croquettes before moving on to hanger steak with crispy fries or the garlicky grilled chicken. During lunch, they serve a good foie-gras-topped burger and a gooey croque monsieur.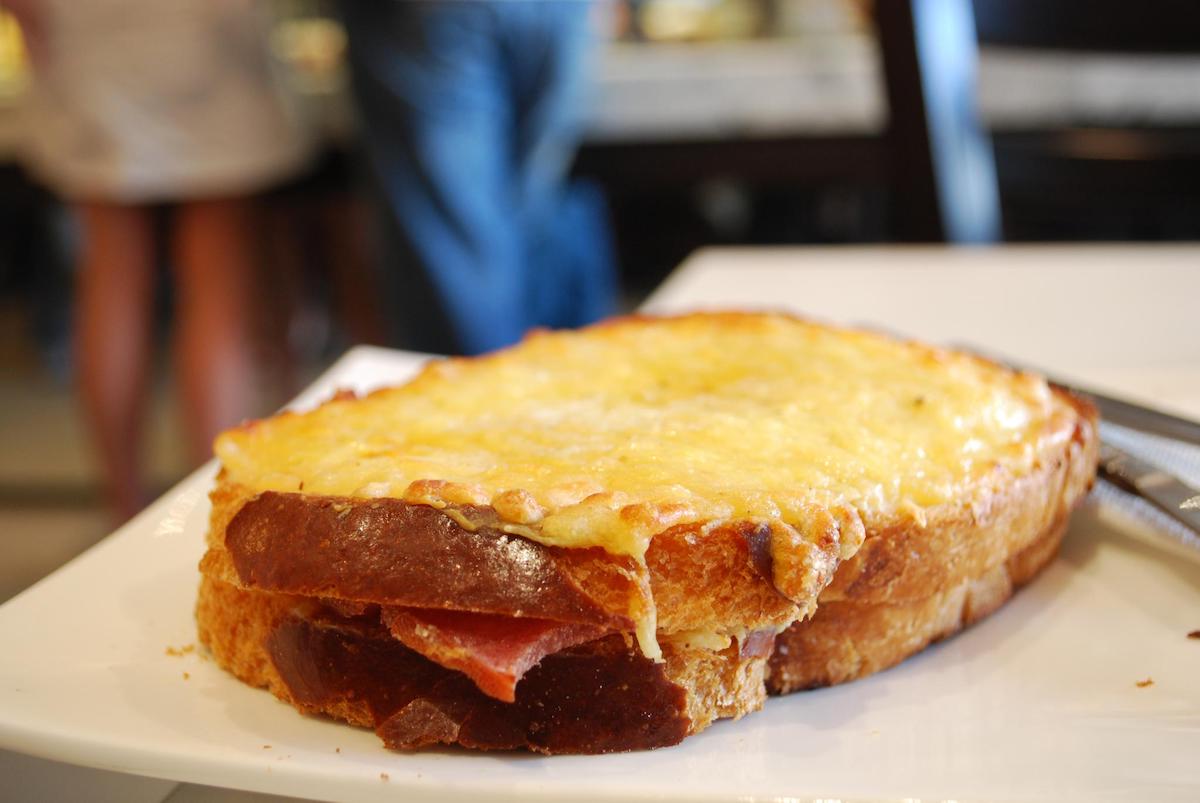 M. Wells
After logging lots of time in the kitchen at famed Montreal restaurant, Au Pied de Cochon, talented chef Hugue Dufour arrived in New York City and seriously shook up the dining scene with his restaurant M.Wells, about a decade ago.
The menu changes regularly, but expect to be wowed by a foie gras-laced burger, various forms of carpaccio (if goat carpaccio is on the menu, order it), blood pudding, wagyu, bone marrow, bacon, pork belly, duck, and venison; it's a gourmet meat-eaters paradise. The cocktail program at M. Wells is also outstanding.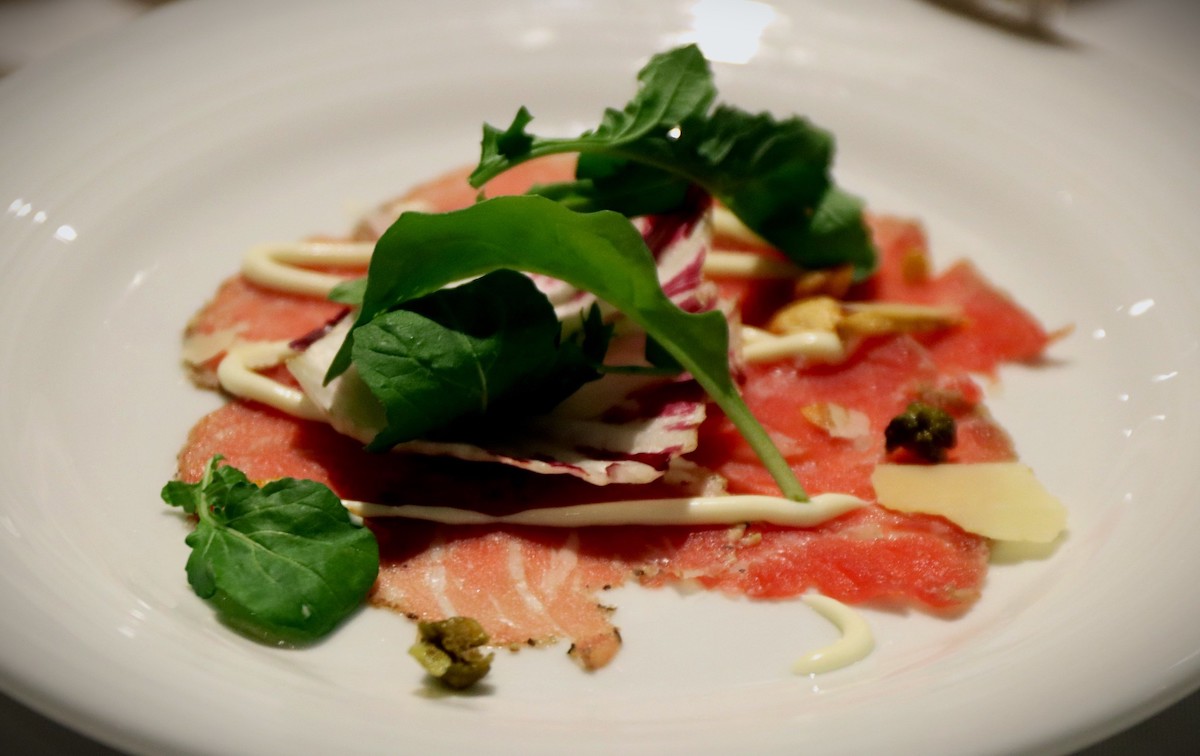 Murray's Cheese Bar
The legendary Greenwich Village cheese shop opened up a cheese-themed restaurant on Bleecker Street and then moved it to Long Island City during the pandemic. And the LIC dining scene is all the better for it. As one would expect, the menu at Murray's Cheese Bar is loaded with cheesy goodness: gooey mac 'n' cheese, rich risottos, buttery melts and tasty pasta dishes round out Murray's cheese-packed menu.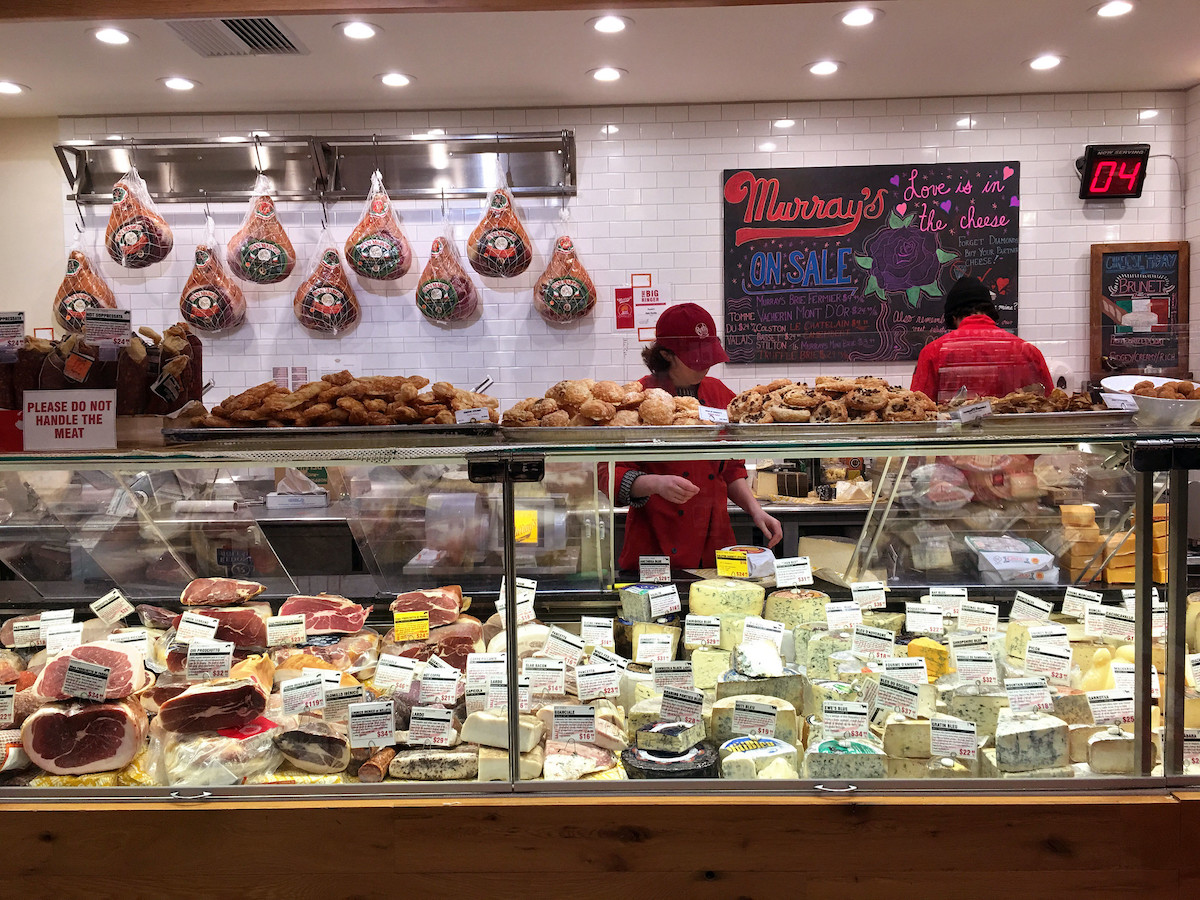 Craving more on cheese? Check out our full list of 9 can't-miss cheese shops in NYC and dive deep into the Big Apple's cheese scene.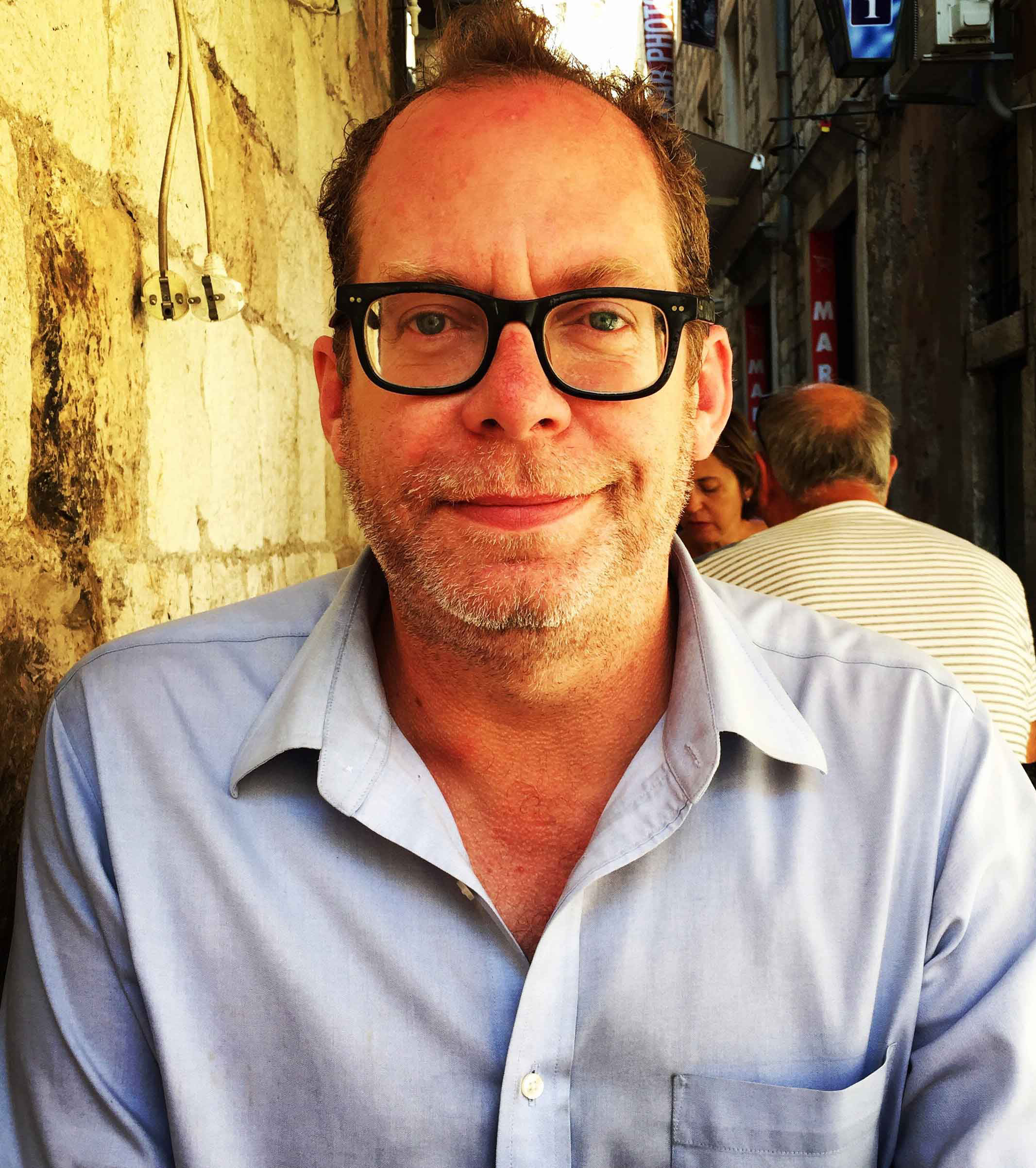 David Farley is a West Village-based food and travel writer whose work appears regularly in the New York Times, National Geographic, BBC, and Food & Wine, among other publications. He's the author of three books, including "An Irreverent Curiosity: In Search of the Church's Strangest Relic in Italy's Oddest Town," which was made into a documentary by the National Geographic Channel. You can find Farley's online homes here and here.