Since San Francisco is like a weather-beaten anomaly wrapped in a climatic enigma and shrouded in fog, you can't necessarily look at the calendar to decide if it's okay to dine outdoors. That all depends on what neighborhood you're in and what mood the micro-climate is in that day. As long-time locals know, dress like an onion, in layers, and you'll be up for anything.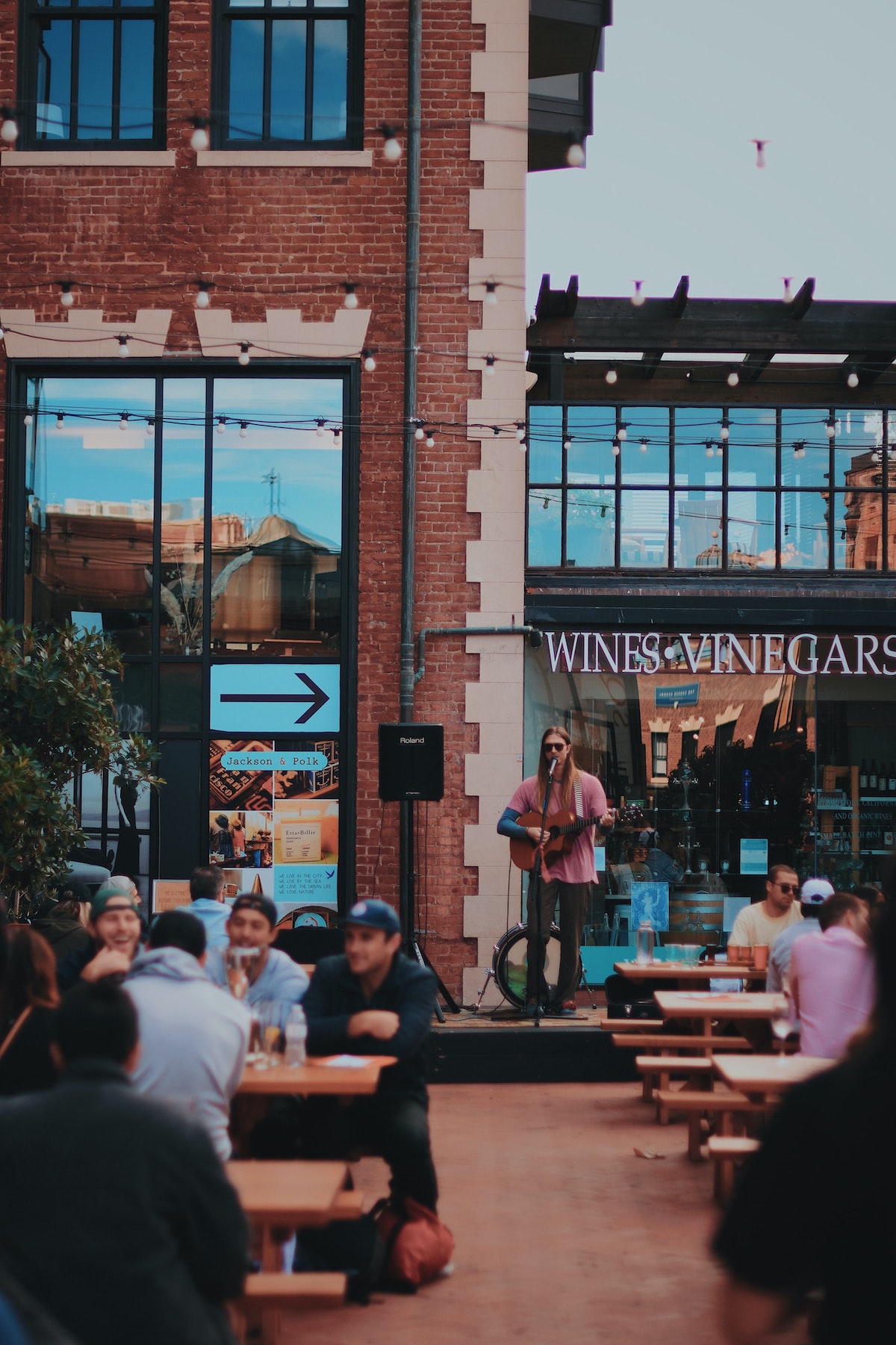 When the weather is agreeable, dining al fresco in San Francisco is wonderful. At least if you're in the right place. Why waste a warm-weather day on unforgettable food? Here are the best bets for dining al fresco in San Francisco.
Best Bars and Restaurants in San Francisco with Outdoor Seating
Biergarten
This Hayes Valley staple for all things beer is a fantastic place to while away an afternoon sipping the sudsy stuff and grazing on plus-sized pretzels and sausages big enough to make everyone at the table blush. There are a small handful of Teutonic beers on tap at Biergarten and, thankfully, a lot of heat lamps for those chillier San Francisco days.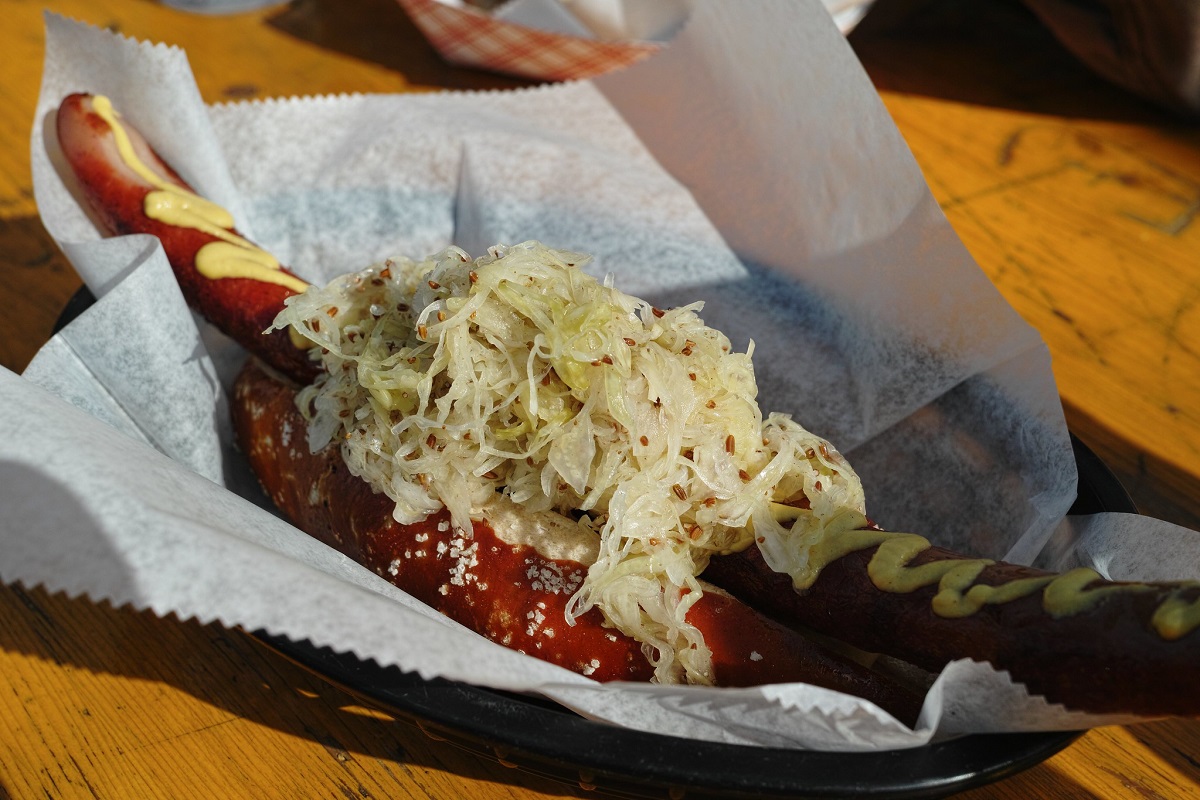 Del Popolo
Since 2012, Del Popolo has been firing up thick-crust Neapolitan pizzas in that "in between" neighborhood known as the "Tendernob." The back patio is an ideal place to feast on a blistered-crust pie topped with crushed tomatoes, mozzarella, and whatever else strikes your fancy. The patio is pet friendly, so bring the pooch along.
El Techo de Lolinda
What's better than above-average Mexican fare in the Mission? When there's a killer view to go with the chips and guacamole, the nicely seasoned elote on a stick, and tangy ceviche. In the cold-weather months at El Techo de Lolinda, the restaurant adds heaters to make it bearable while adoring regulars sip margaritas and south-of-the-border cervezas. During happy hour, 4 to 6pm Monday to Friday, margaritas are only seven dollars.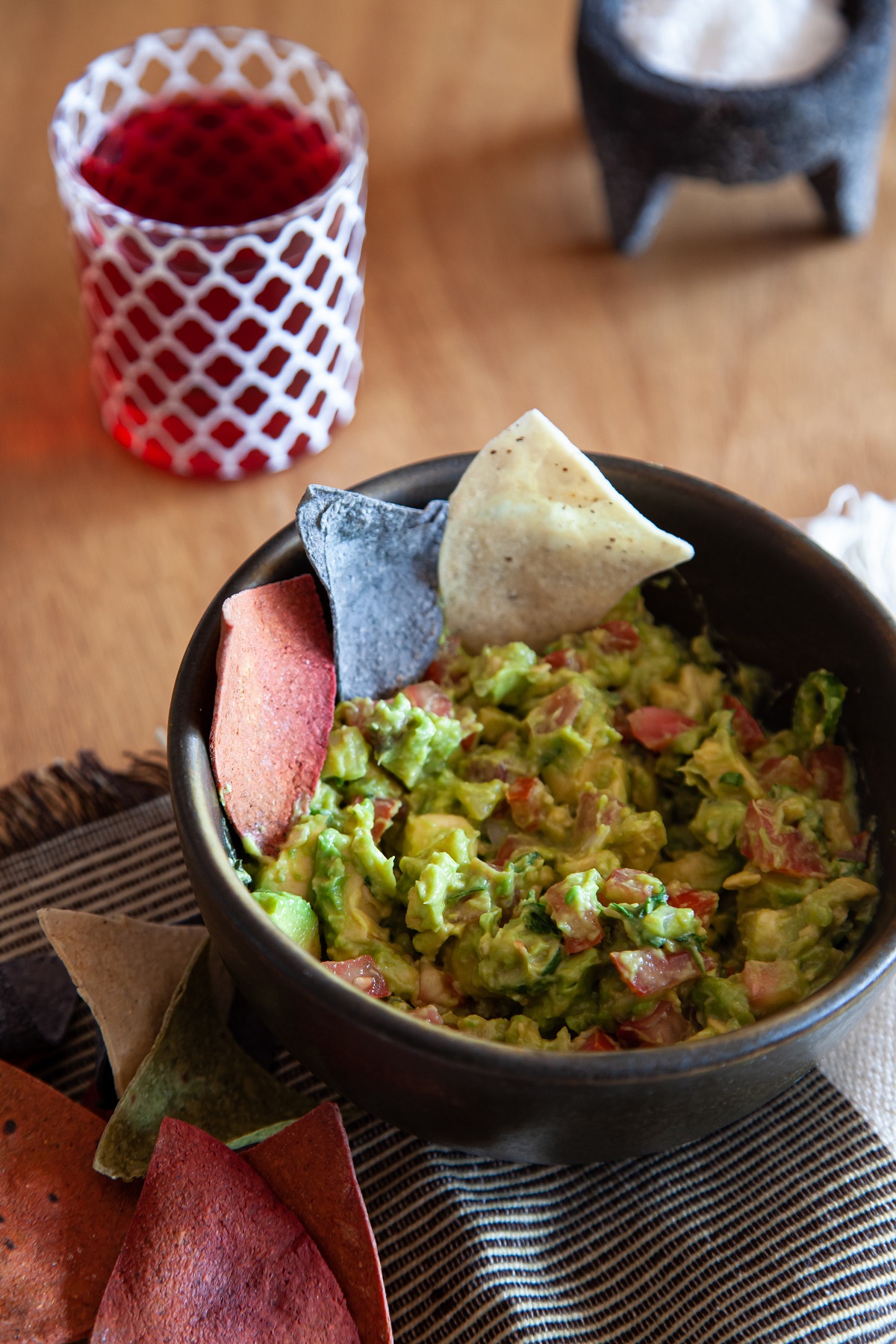 Fable
Located in the Castro, Fable is a solid spot for lunchtime sandwiches (the fried egg or the roast beef sandwich are the go-to standouts) or in the evening for more sophisticated fair such as bread crumb-encrusted pork cheeks, braised oxtail empanadas, and seared halibut. It's even better when you can dine outside in the restaurant's leafy, heat lamp-studded patio for year-round outdoor dining.
Good Good Culture Club
It's not always easy to get into this leafy tropical-esque rooftop in the Mission, but if you're lucky enough to nab a table at Good Good Culture Club, you might want to preserve the moment for posterity via your Instagram account. After all, the Miami-like wooden teal-hued seating and pink walls and palm trees might really pop with the right filter. But aside from that, the menu hits, including a smoked beef belly bun, cured halibut, and grilled oyster mushrooms, will get a big "like" from your taste buds.
La Mar
Peruvian by the Bay? Por favor! With a covered outdoor patio right on the water, La Mar offers one of the most scenic spots to dine in the city. With the Bay Bridge to your right, Alcatraz to your left, and Oakland and Berkeley straight ahead, you can tuck into various plates of ceviche, including a Nikkei version (from the Peruvian-Japanese community in this South American nation), as well as tender octopus and crispy empanadas, among other delights.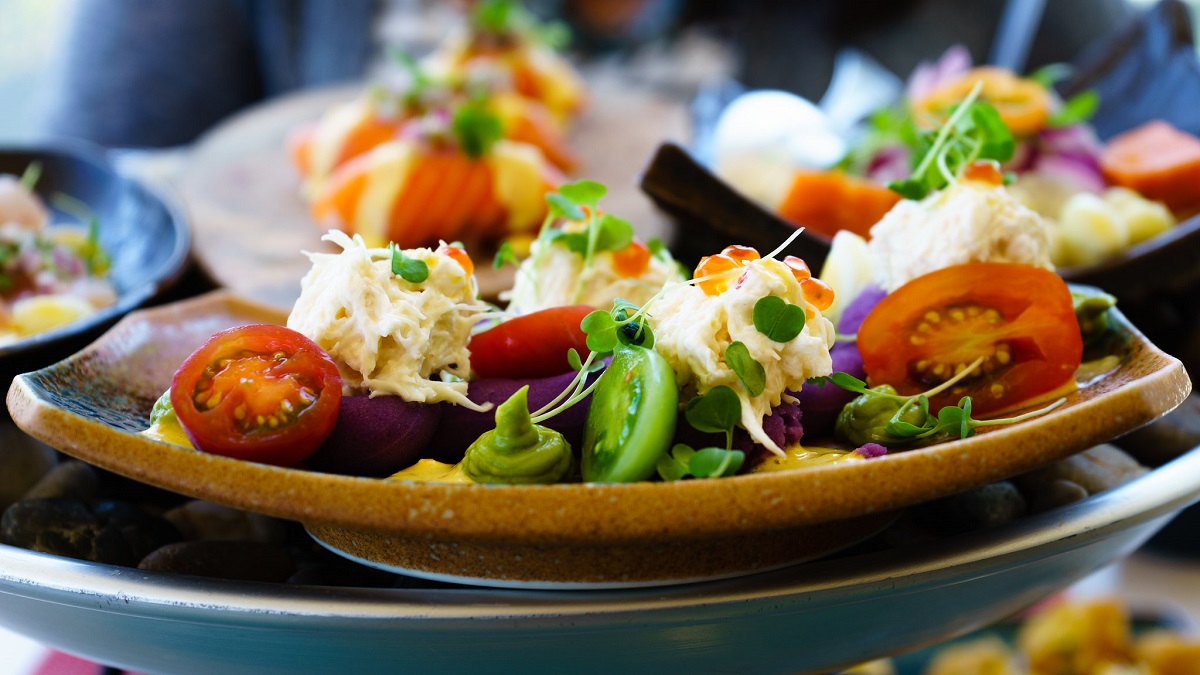 Prubechu
You probably didn't wake up today and think, I really have a craving for the cuisine of Guam. But once you sit down at Prubechu, located in the Mission, you might suddenly have that craving. Especially if you're seated outside, where the restaurant took over the parking lot next door and transformed it into an al fresco dining spot. Nosh on tender pork belly, coconut-braised beef, and barbecued pork ribs under the stars while sipping on a beer or glass of wine.
Red's Java House
There's been a restaurant in this spot since the 1930s when it was called Franco's and served the longshoremen who worked nearby. In the '50s it became Red's and has since become a San Francisco institution. For years, Red's had few neighbors. But when the San Francisco Giants moved in around the turn of the century, it gave a whole new life to this swath of waterfront. In 2001, Red's caused a stir by announcing it was adding an item to the menu for the first time in 40 years: French fries.
Today, Red's is a fine place to stick your fork into a stack of pancakes in the morning or a hot dog, burger, or fish and chips for lunch. When the Giants have a game, Red's stays open a bit later, so you can pre-game here before heading into the stadium.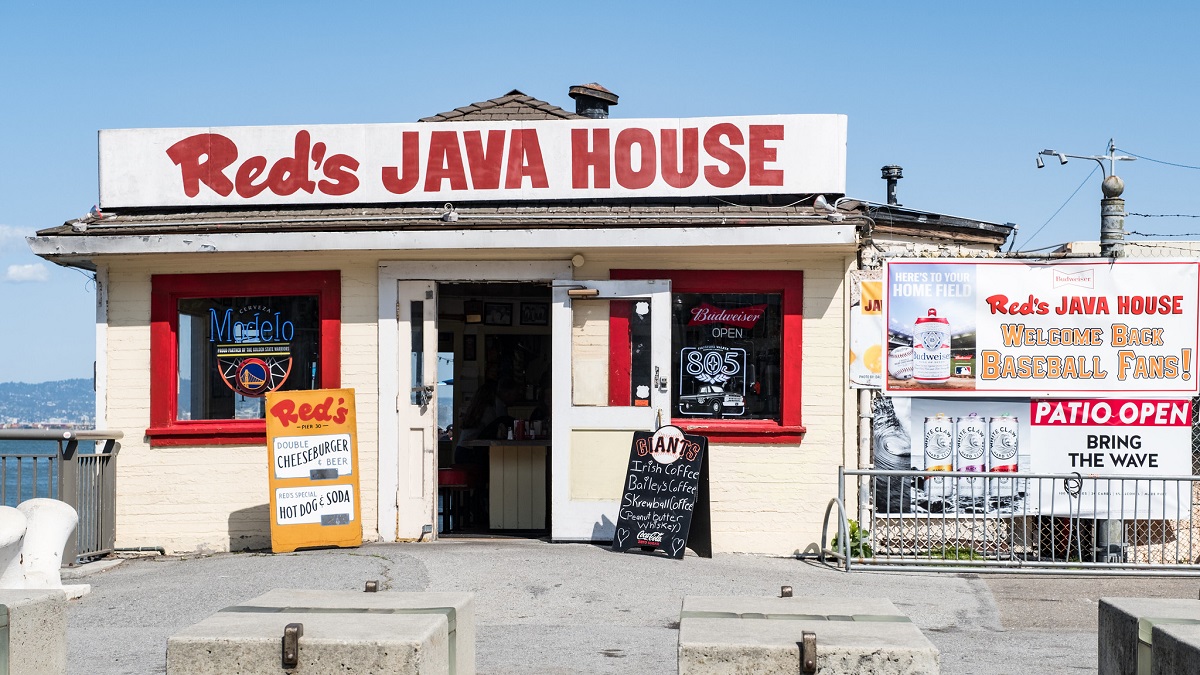 Zeitgeist
Located at the intersection of the Mission, Lower Haight, and the Castro, Zeitgeist has been a favorite drinking spot since 1977. The rough-around-the-edges bar has one of the best outdoor drinking courtyards in the Bay Area. There isn't any food at Zeitgeist, so stop by a Mission taqueria and pick up a super burrito to eat here while you sip on one of 64 beers on tap—including a few excellent Czech-style lagers. When the place fills up, share a long table with strangers who will become friends by the end of the night.
Foreign Cinema
One of the first upscale eateries in the Mission when it opened in the 1990s, Foreign Cinema has long been the place to sit outside and eat, specifically in its ambient courtyard while a classic film is projected on the wall. On a nice night, tuck into a bowl of the truffle-sprinkled gnocchi, a lavender-brined pork chop, or beef sirloin carpaccio.
Counting down the days to your trip to San Francisco so you can start devouring all the delicious food in sight? We feel you—that's how we travel, too. 
Let's hang out while you're in town, preferably on our Ultimate San Francisco Food Tour! Let us feed your curiosity and show you our San Francisco.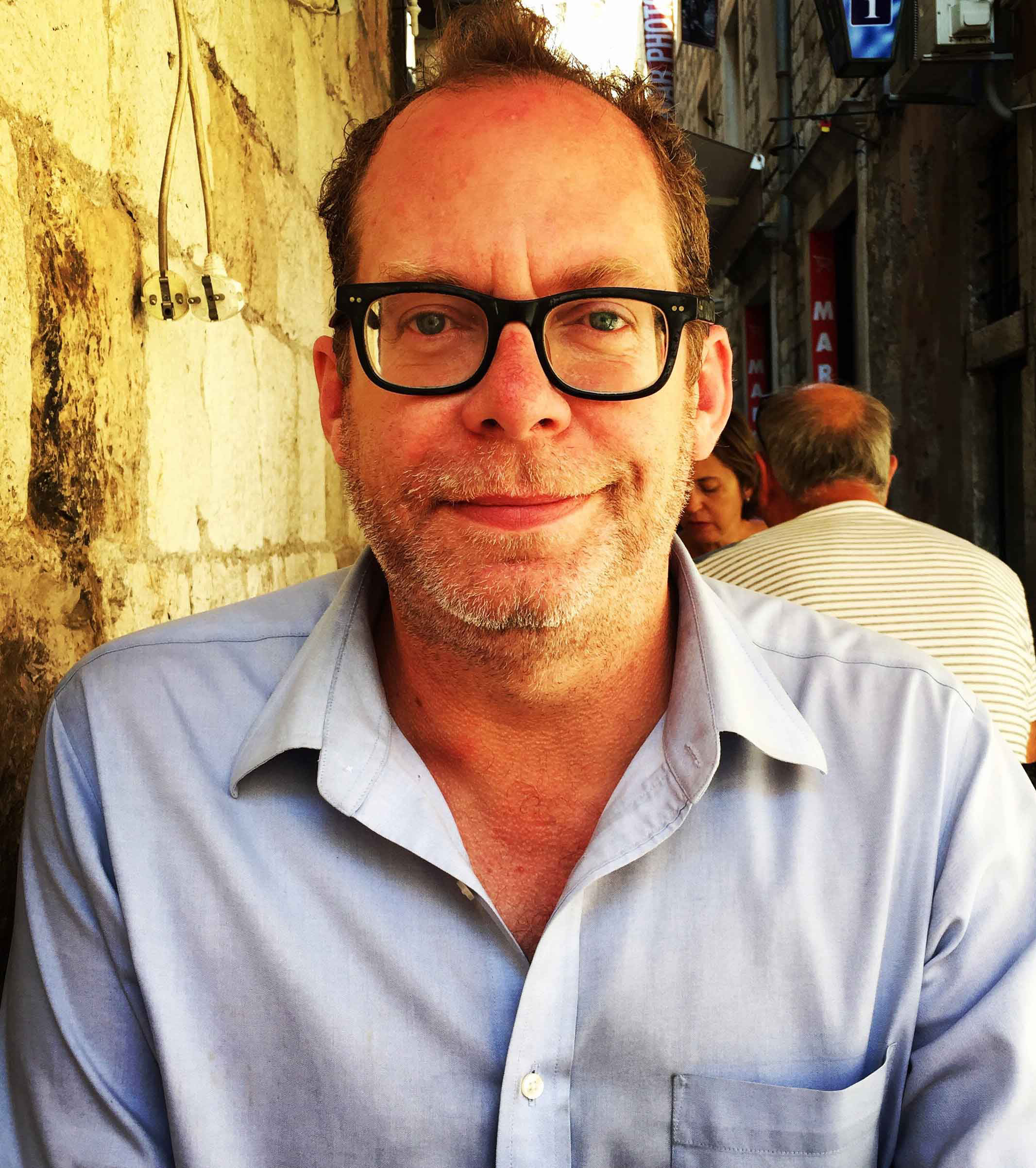 David Farley is a West Village-based food and travel writer whose work appears regularly in the New York Times, National Geographic, BBC, and Food & Wine, among other publications. He's the author of three books, including "An Irreverent Curiosity: In Search of the Church's Strangest Relic in Italy's Oddest Town," which was made into a documentary by the National Geographic Channel. You can find Farley's online homes here and here.