You may think you know mozzarella, but mozzarella di bufala campana is a whole different story. What most non-Italians think of as mozzarella is usually a type of cow's milk mozzarella called fior di latte. Instead, mozzarella di bufala has an explosive tanginess that is amazing by itself, with fresh tomatoes, or on a pizza. Read on to learn more about the history of this legendary cheese, where to get it in Naples, and how to eat it!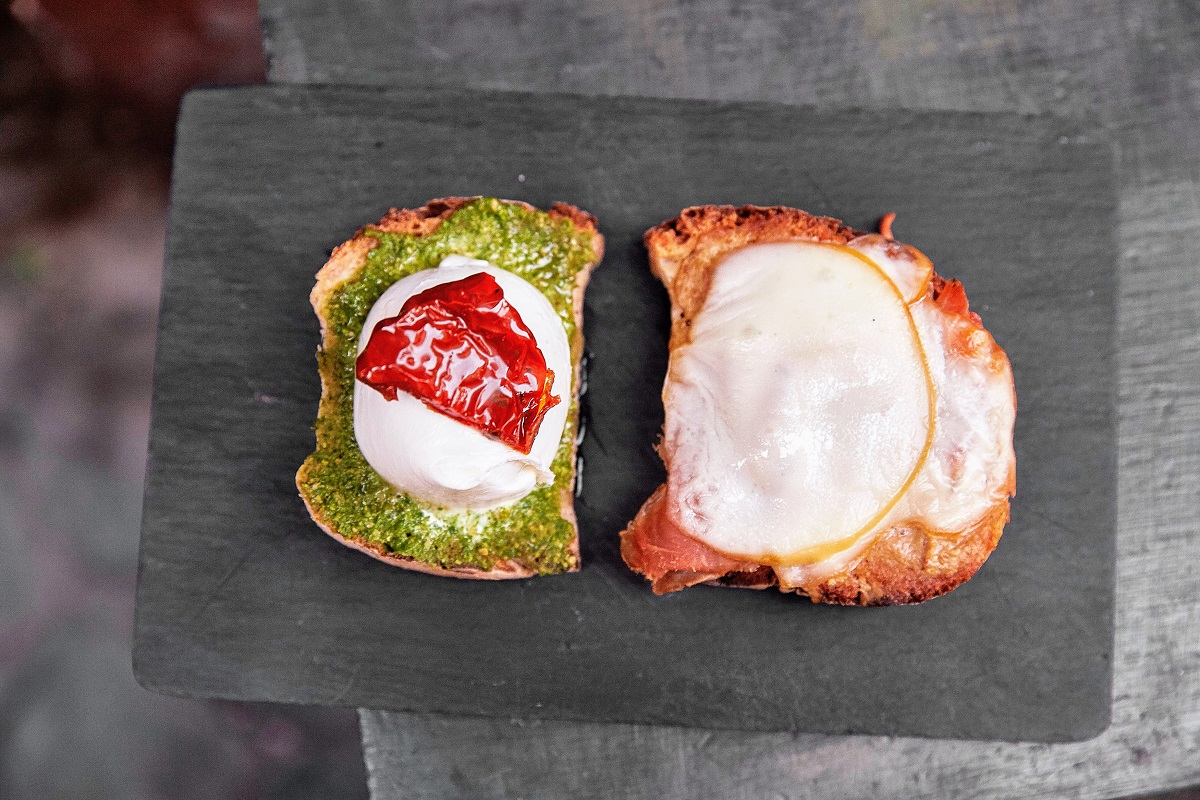 A brief history of mozzarella
Buffalo mozzarella is made from the milk of Italian buffalo raised in designated areas of Campania, Lazio, Apulia, and Molise. The area of the water buffalo, instead of being up in the mountains, is in the plains. Mentions of buffalo cheese have been found all the way back to the 12th century, and it spread throughout the south of Italy in the 18th century. It is now a product of protected designation of origin by the European Union!
In the Campania region, both fior di latte and mozzarella di bufala are great local fresh cheeses to try. Fior di latte is cow's milk mozzarella cheese, and in the Campania region the best versions come from the Monti Lattari. The Monti Lattari is a range of mountains stretching down the Sorrentine peninsula that divides the Sorrento coast from the Amalfi Coast. In English it translates to the Milky Mountains because of its well-known cheesemaking tradition.
How to eat mozzarella di bufala
One of the best ways to try buffalo mozzarella is…well, just by itself! We recommend heading to your nearest alimentare (local grocer) or salumeria (meat and cheese shop) at least once to buy some buffalo mozzarella and enjoy it at your hotel or B&B. It's juicy with a tangy, milky flavor. It comes in a plastic bag and should be served at room temperature. To enhance the flavor, sometimes people immerse the mozzarella bag for 10-20 minutes in warm water. When you cut into the mozzarella, it should ooze deliciously with fresh milk.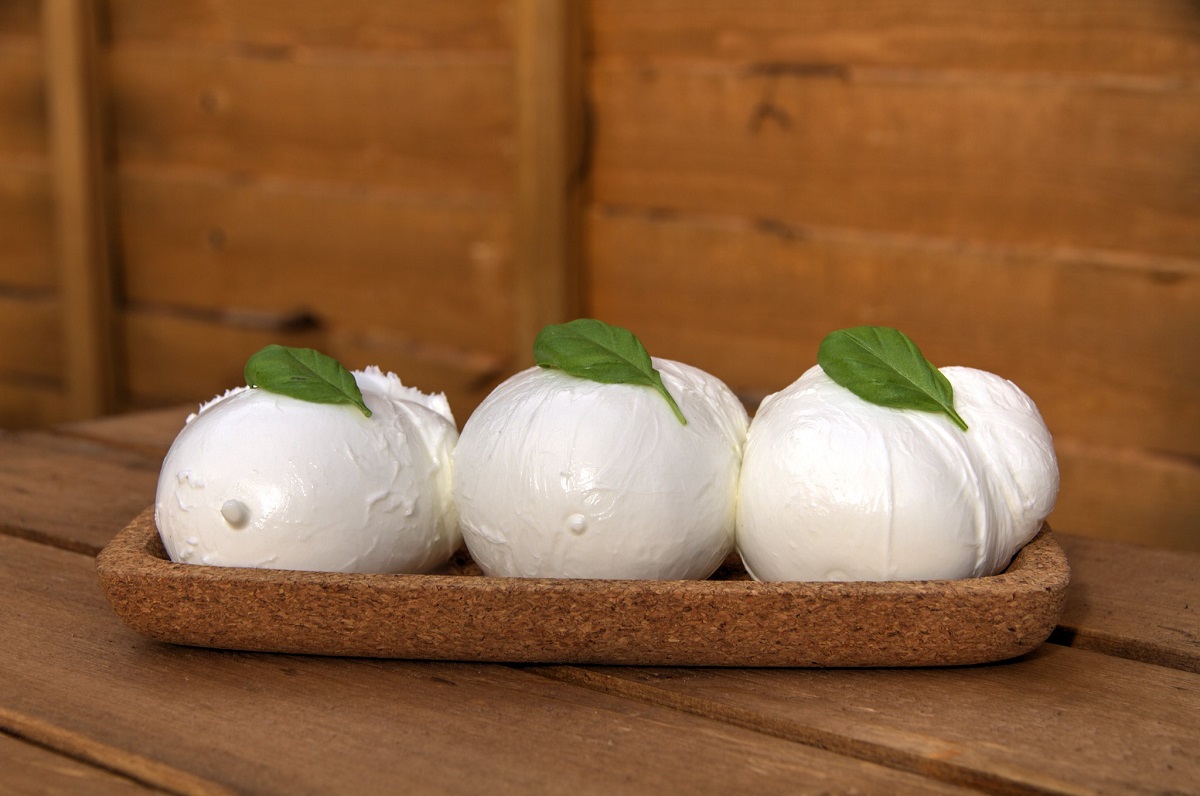 Buffalo mozzarella recipes
Another great way to try mozzarella di bufala is a caprese salad of sliced tomatoes, fresh basil, and mozzarella. Make it easily wherever you're staying, or order it at a restaurant. If you order at a restaurant, though, make sure you ask for mozzarella di bufala because it's sometimes made with fior di latte instead!
Try buffalo mozzarella on pizza by asking for a bufalina instead of a margherita. (Unless otherwise specified, a classic margherita pizza is usually made with fior di latte.) The rich taste of buffalo mozzarella pairs perfectly with the sweet tomato and fragrant pizza dough, making for a mouth-watering delicacy.
There are a couple of other dishes that make great use of mozzarella from the region. For an amazing Neapolitan pasta option, try gnocchi alla sorrentina. It's a simple but filling dish of fluffy gnocchi with tomato sauce and melty mozzarella. Parmigiana di melanzane, or eggplant parmesan, also uses mozzarella, but usually it's cow's milk. Parmigiana di melanzane is a deliciously oily, cheesy eggplant dish that's similar to lasagna and is eaten as a starter or a large side.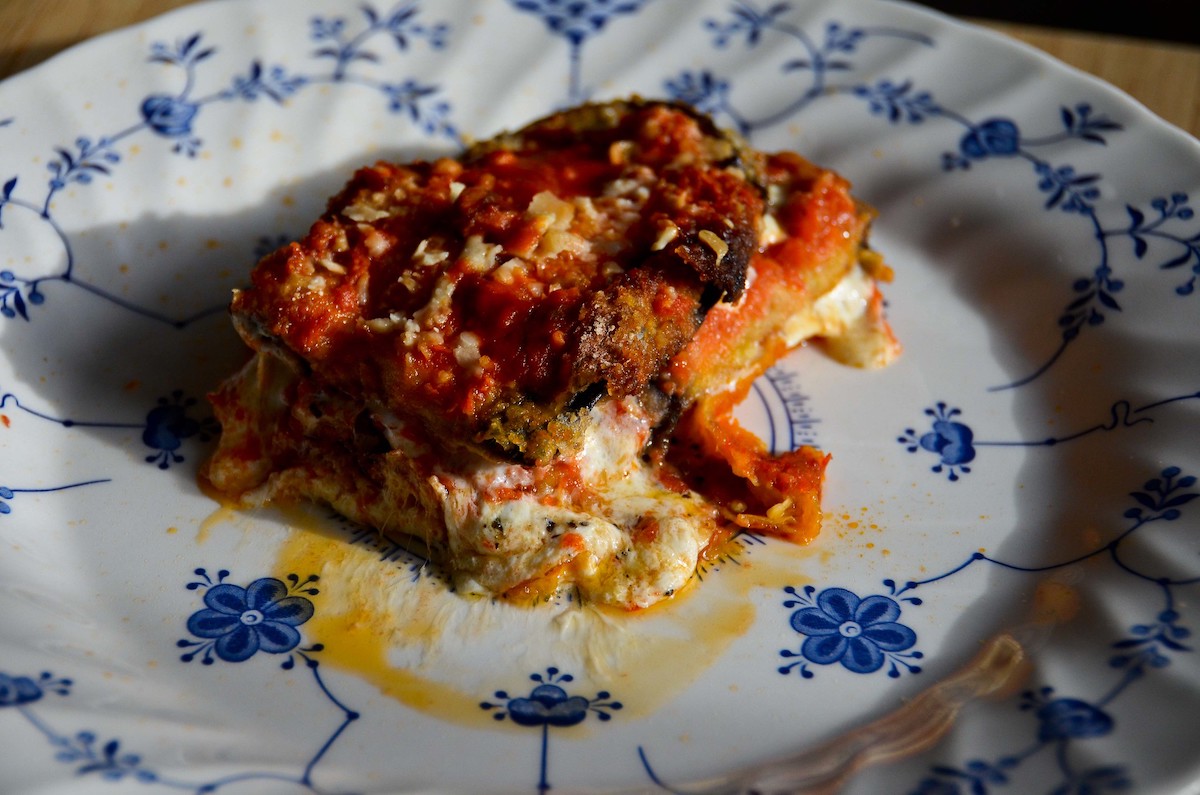 Mozzarella di bufala vs fior di latte – what's the difference?
The fundamental difference between fior di latte and mozzarella di bufala is the type of milk used. Because fior di latte is made with cow's milk, it's very similar to the type of mozzarella you can find internationally. It has a mild taste and is generally cheaper by weight than mozzarella di bufala. Because it's less liquid than mozzarella di bufala, it's sometimes easier to use in recipes.
Mozzarella di bufala has a more decisive, sour sweet flavor…but in a good way, we promise! It's juicier than fior di latte, which means it releases milk when you cut into it. Always eat it with a plate underneath. It's usually more expensive than fior di latte, but both types of mozzarella are readily available at markets, grocery stores, and restaurants.
Insider's Tip: A common gelato flavor is also called fior di latte. Don't worry, it is not mozzarella flavored gelato! As a gelato, fior di latte is like a smooth sweet cream, good for pairing with other flavors.
Where to eat mozzarella di bufala in Naples
Buffalo mozzarella comes in varying sizes and is usually sold by weight. If you want to try bite-sized mozzarella balls, ask for bocconcini. Or you can order a 500-gram (or even a one-kilo!) mozzarella ball and put it in the center of your table for slicing.
Some awesome places to buy fresh mozzarella di bufala in Naples are Sogni di Latte (Via Cavallerizza a Chiaia), Ai Monti Lattari (Via Pignasecca, 10), Le Buffle Mozzabar (Via Pignasecca, 30), and Pan & Noci (Via Giuseppe Simonelli, 54).
If you want an immersive mozzarella experience, check out a recent addition to the restaurant scene, Muu Muuzzarella. With two different locations in the city, it incorporates either buffalo mozzarella or buffalo ricotta into all of its dishes. It's also a great place to find vegetarian and gluten-free options… but unfortunately nothing vegan!
O' Sicchitiell' e Muzzarell – a "bucket" of buffalo mozzarella with cherry tomatoes – is a great non-fried street food option in Naples. Want to opt for buffalo mozzarella on a pizza? All good pizzerias have their own rendition, but Pizzeria Pellone and Pizzeria al 22 both make standout bufalina pizza.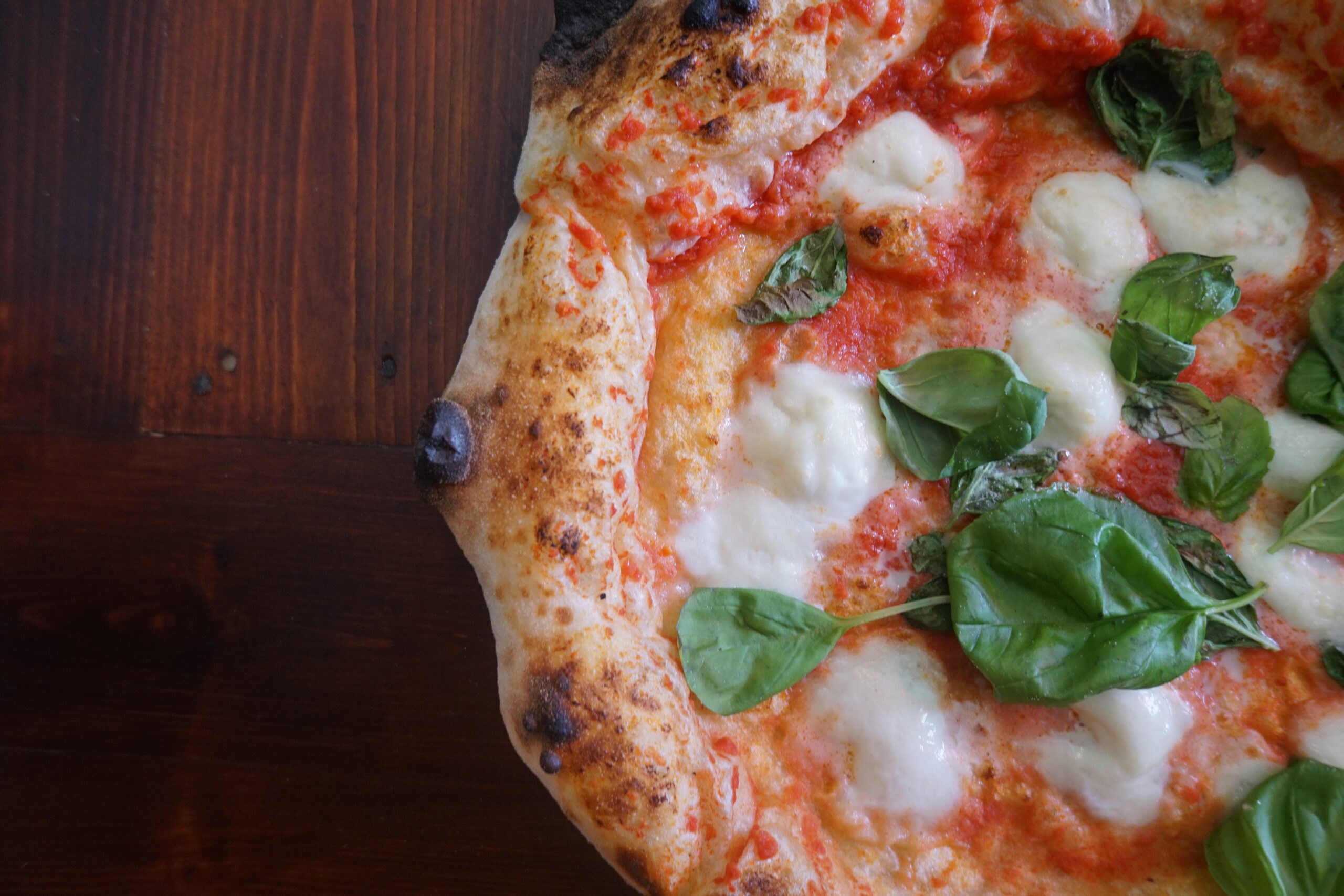 Visiting a buffalo mozzarella farm
If you want to get up close and personal with the production of mozzarella di bufala, there are many producers south of Naples that offer tours! There's a high concentration of casefici, or dairy producers, around the area of Paestum. Three standouts are Caseficio Borlotti, Tenuta Vannulo, and Caseficio Granato.
All of these small, local producers let you get an inside look at the cultivation of buffalo and the making of mozzarella. They also have shops where you can enjoy all kinds of unique dairy products, like gelato, yogurt, and pastries made with buffalo milk. You can opt for a guided tour, or just enjoy the food and atmosphere at your own pace.
Although these producers are off the beaten path, you can get to the area by taking a train to Paestum and then getting a taxi. Make sure you ask for recommendations if you book a guided tour. An added bonus of these casefici is their vicinity to the archeological site of Paestum, home to several ancient temples and worth a visit if you're in the area.
Once you've tried real buffalo mozzarella, it'll be hard to go back, believe us! While you're in Naples and the Campania region, make sure to eat your fill of this delicious cheese. Buon appetito!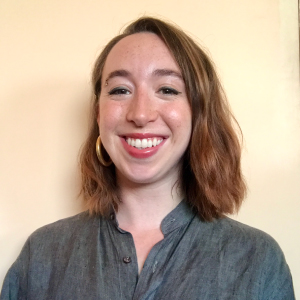 Chelsea has lived in Naples for five years and is deeply embedded in the community, volunteering frequently with local groups to improve the city they call home. Chelsea speaks some Neapolitan as well as fluent Italian. (Yes, Naples has its own language!) They have a deep appreciation for the simple pleasures of the city – a strong espresso in the morning, chaotic open air markets, the smell of the seaside, and, of course, a fantastic pizza.