In August 2014 then-Vice President Joe Biden gave a speech in Philadelphia. He'd just come from LaGuardia Airport in New York City and was astounded by the state of the airport. "If I blindfolded you and took you to LaGuardia Airport in New York, you'd think, 'I must be in some third-world country,'" he said.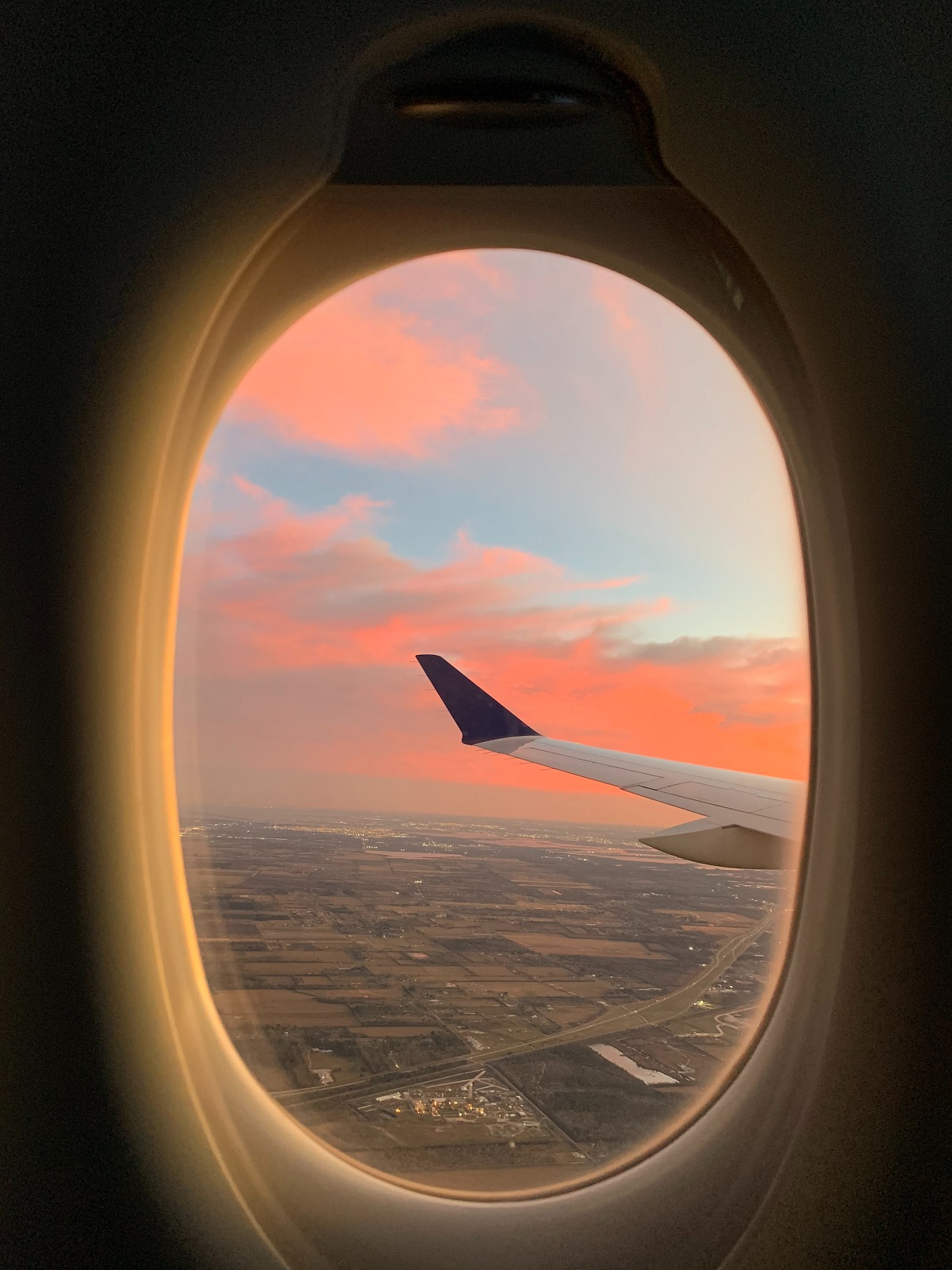 The veracity of the statement resonated with a lot of travelers who frequently fly through this busy airport. But if Biden could visit LaGuardia today, he'd no longer be able to make such a hyperbolic statement. Especially in Terminals B and C, which have just completed a massive renovation. Terminal D still exists but it will soon be merged into C, making it one gargantuan terminal operated by Delta.
Welcome to the first world and the 21st century, LaGuardia Airport! (And that includes LaGuardia Airport restaurants.) You can still see some familiar names here—Wendy's, Starbucks, Dunkin—but the new food and drink options refreshingly focus on local restaurants to give the airport some figurative and literal New York City flavor. Here are the best places to eat at LaGuardia Airport.
LaGuardia Airport Restaurants – Terminal A
Salotto
The food offerings at the yet-to-be-renovated Terminal A are, um, terminal. The only option that's somewhat serviceable is Salotto, a counter restaurant serving a small handful of pizzas and Italian-accented sandwiches.
If you're flying out of Terminal A and Salotto is not hitting the spot, bring your own food or expect to have a growling stomach until you reach your destination. Located past security among the departure gates.
LaGuardia Airport Restaurants – Terminal B
Junior's
There's one reason to stop by Junior's, a famous Downtown Brooklyn diner: cheesecake. Pick up a slice for the flight or, even better, give it as a gift if you're traveling to see someone. Located after security on level 4.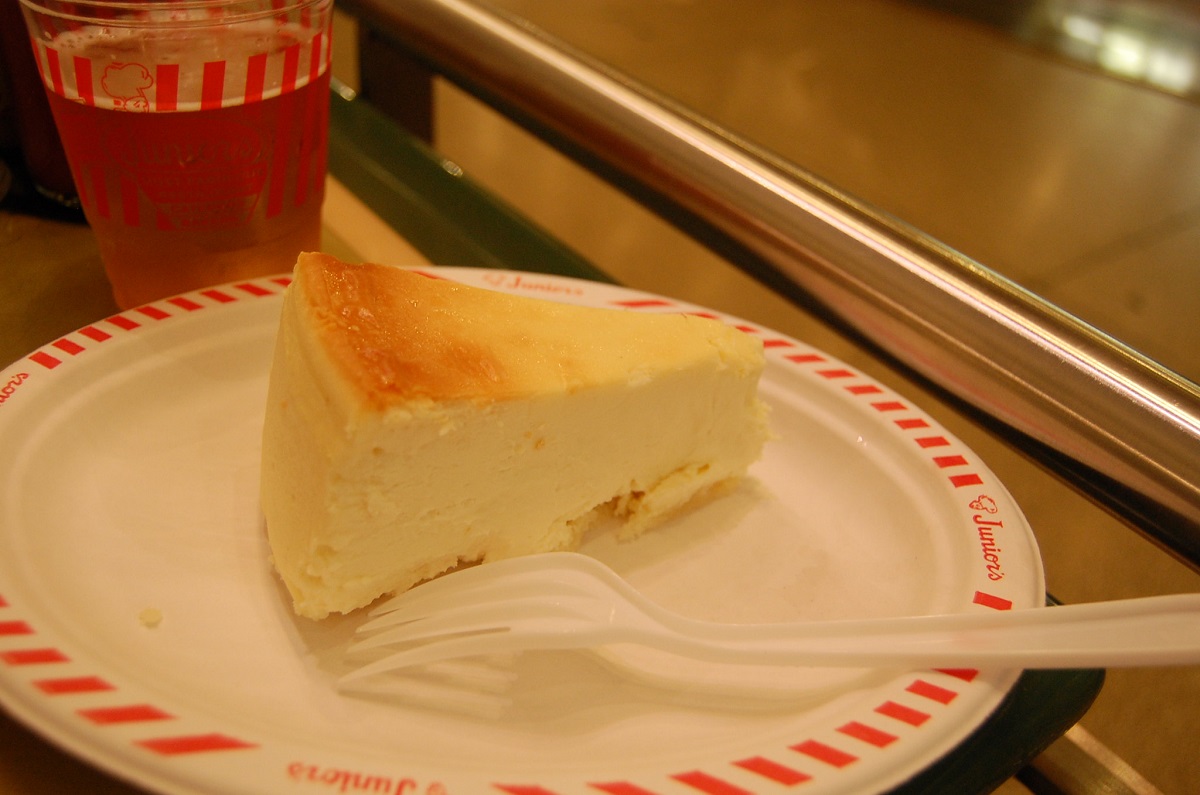 Irving Farm Coffee Roasters
This local coffee roaster, which began in Gramercy, gets a shout out because the coffee is great. Located after security in the section of the terminal where between 40 to 59.
Insider's Tip: Need to refuel in the city with a full meal? Bookmark our article on where to find the best breakfast in NYC!
Eli's Essentials
The "Eli" in question here is Eli Zabar, a member of the family that owns Zabar's, the legendary appetizing store on the Upper West Side. Eli's serves up bagels, smoked fish, sandwiches, and baked goods. Located after security on level 4.
Hill Country
Texas barbecue by way of the Flatiron District in Manhattan. Hill Country does impressive smoked meat, particularly brisket and pulled pork. At this LaGuardia Airport restaurant, you can get sandwiches stuffed with melt-on-your-palate barbecued meat plus sides of mac 'n' cheese and other edible standouts. Located past security on level 4.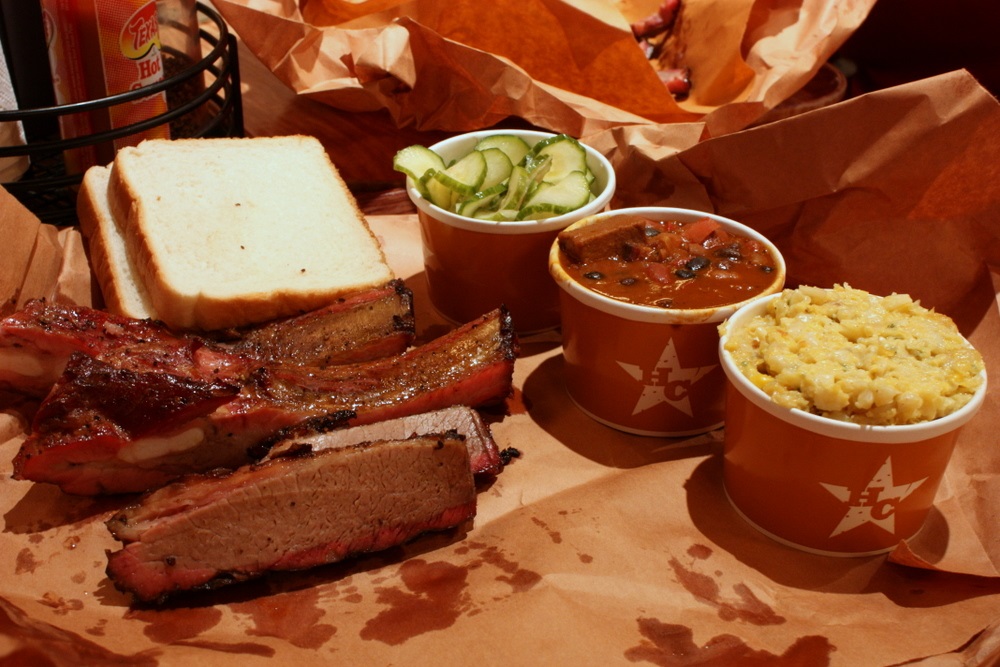 Mulberry Street
Named for the famous main drag that makes up Little Italy in Manhattan, this Italian-American airport eatery might be better than most of the restaurants on the actual Mulberry Street. Local celebrity chef Marc Forgione is toque behind the menu here. Located past security on level 4.
Dos Toros Taqueria
Dos Toros is a Mission-style taqueria started in New York by a couple of guys from the Bay Area. There are several locations around the city and it's quite popular. This LaGuardia Airport restaurant is equally a large draw for full-flavored burritos, quesadillas, and tacos. Located after security on level 4.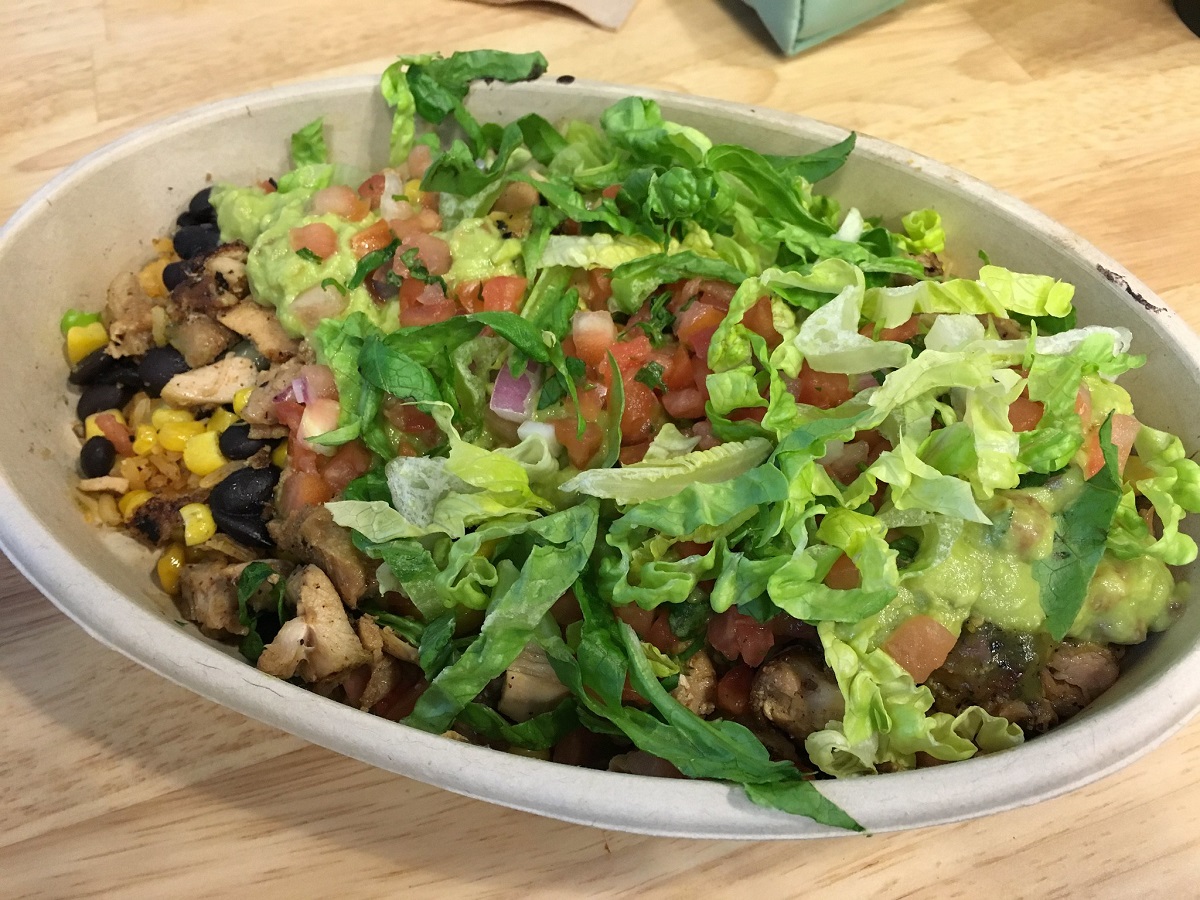 Bar Veloce
An outpost of the longtime and beloved East Village wine bar, Veloce serves sandwiches, Caesar salads, and other quick snacks. Plus, plenty of wine, of course. Located past security near gate 24.
LaGuardia Airport Restaurants – Terminal C
Chuko Ramen
Perhaps Brooklyn's best ramen joint, Chuko has fired up its ramen broth boilers in Terminal C. Now travelers can cozy up to the bar here and slurp Japanese noodles until it's time to board their flights. Located past security near gate E74.
Cotto
Famed Italian-leaning chef Michael White helped create a menu of Italian staples, salads, and chicken sandwiches at Cotto. The pizzas here are the standout—everything from meatball-topped pies to breakfast-themed pizzas. Located past security near gate C39.
Insider's Tip: In NYC for longer than a layover? Check out our guide to the best restaurants in Little Italy.
Custom Burgers
The big name behind this burger joint is meat maven Pat LaFrieda. The burgers are on the small side, but travelers with a yen for meat between a bun will be satisfied here. There are also chicken sandwiches. Located after security near gate C28.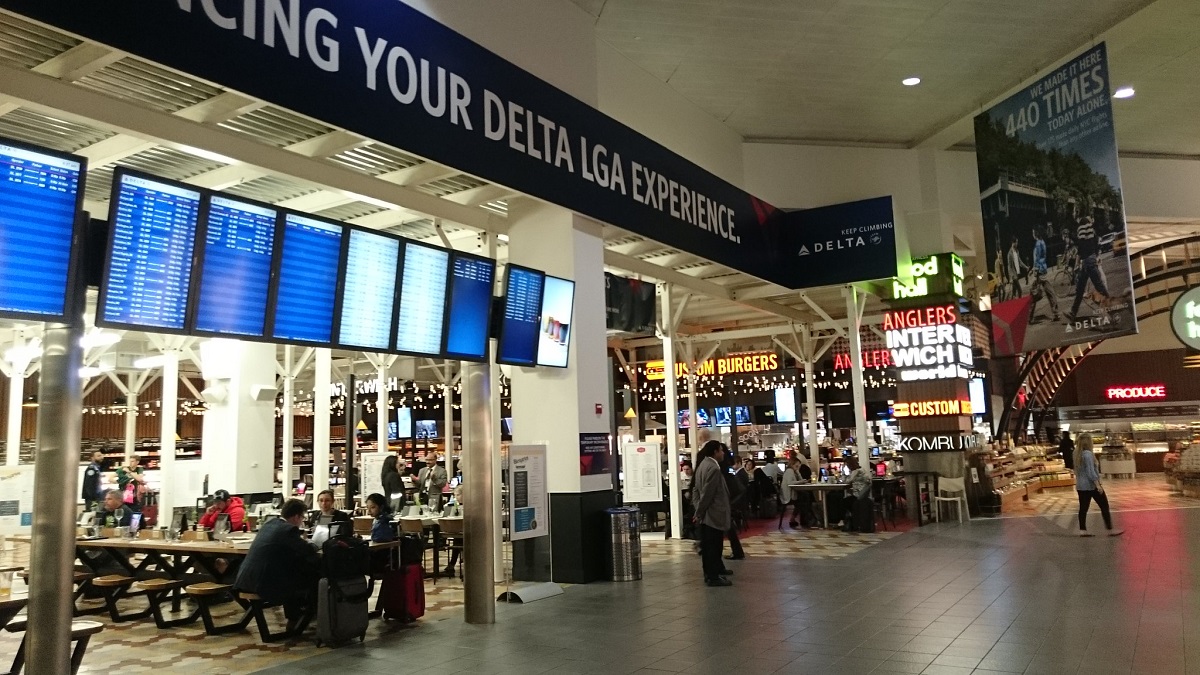 H&H Bagels
Located in the former Terminal D that is now merging with C, H&H is an iconic bagel shop that was founded in Manhattan in 1972. Now travelers can take one last bite of the Big Apple before leaving the city, making H&H one of the best LaGuardia Airport restaurants. Located after security near gate D92.
Bubby's
The iconic Tribeca restaurant has set up shop as one of the LaGuardia Airport restaurants, serving up its classic American food. Think: diner fare but much better. Located after security at gate E76.
Biergarten
It's not a garden and not particularly German, but Biergarten has 20 beers on tap (plus a full bar of other booze options) and a menu of classic pub grub, like pizza, burgers, chicken wings, and some pan-Asian options too. Located past security at gate C28.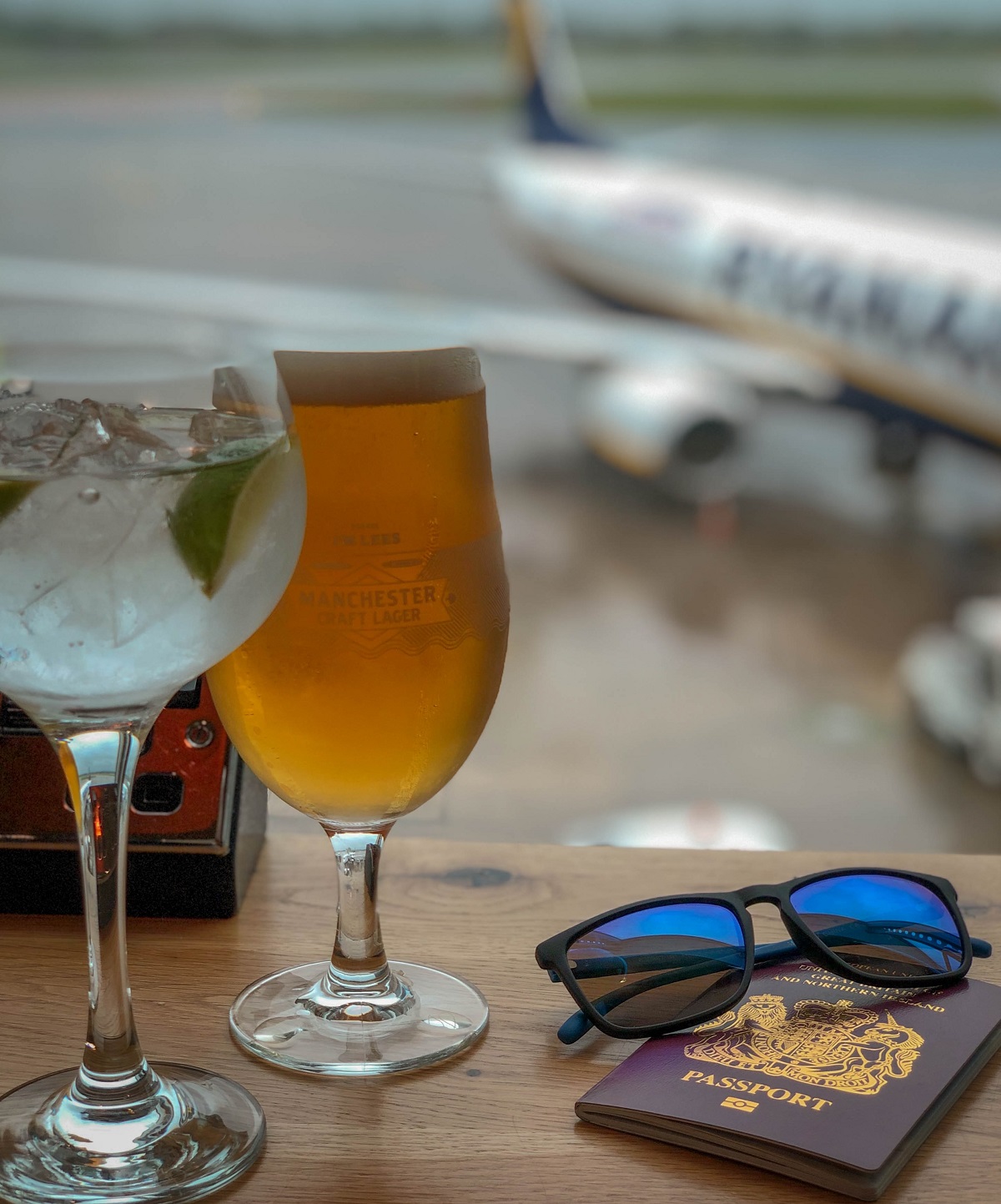 Sunday Supper Trattoria
Stylish and sleek, Sunday Supper has a menu loaded with Italian classics, including variations on the theme of pasta. One of the best LaGuardia Airport restaurants, this is an ideal place to linger during a long flight delay. Located near gate 72.
Rossi Pizzeria
Mark Iocono is the pizzaiolo behind Rossi. He runs the show at Lucali, Brooklyn's best pizzeria and one of the most difficult tables to get in the city. If you have a hankering for pizza, this is the place to park yourself for a pre-flight nosh. Located after security near gate D92.
Insider's Tip: Need to drop your suitcase for the day? Check out our article on luggage storage in NYC.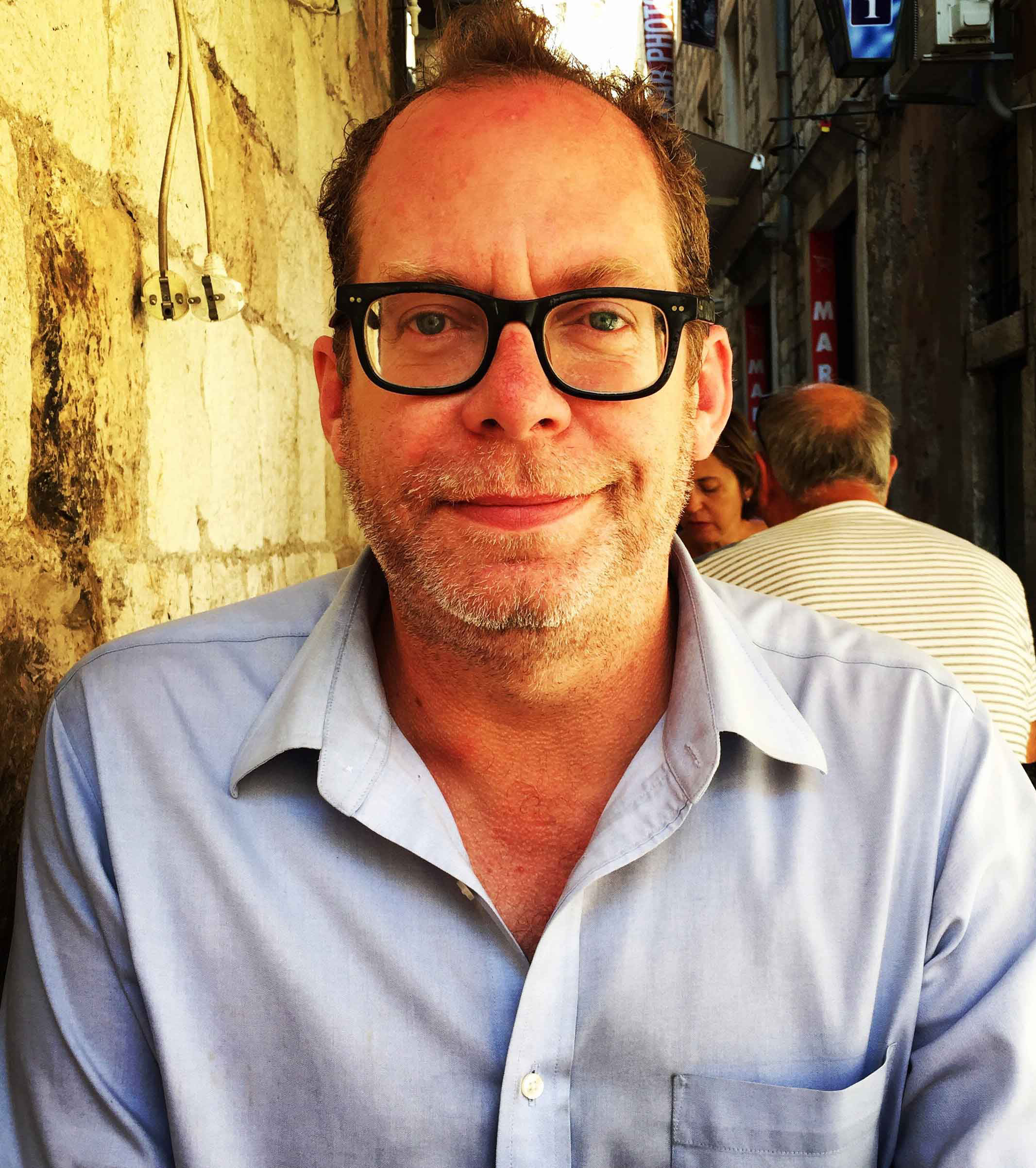 David Farley is a West Village-based food and travel writer whose work appears regularly in the New York Times, National Geographic, BBC, and Food & Wine, among other publications. He's the author of three books, including "An Irreverent Curiosity: In Search of the Church's Strangest Relic in Italy's Oddest Town," which was made into a documentary by the National Geographic Channel. You can find Farley's online homes here and here.