Visiting Seville in Semana Santa? Many people avoid the city the week leading up to Easter because of the big crowds and enormous processions. With our help, you can make the most of your time in Seville and see fascinating traditions right before your eyes.
Holy Week in Seville is one of Spain's most famous cities to celebrate Easter, attracting over 1 million visitors every year. Many restaurants are closed and even some of the iconic monuments shut down for the week. Visiting Seville at Easter is a unique experience that can't be replicated at any other time of the year. We'll tell you what to expect and how to take part in the celebrations yourself.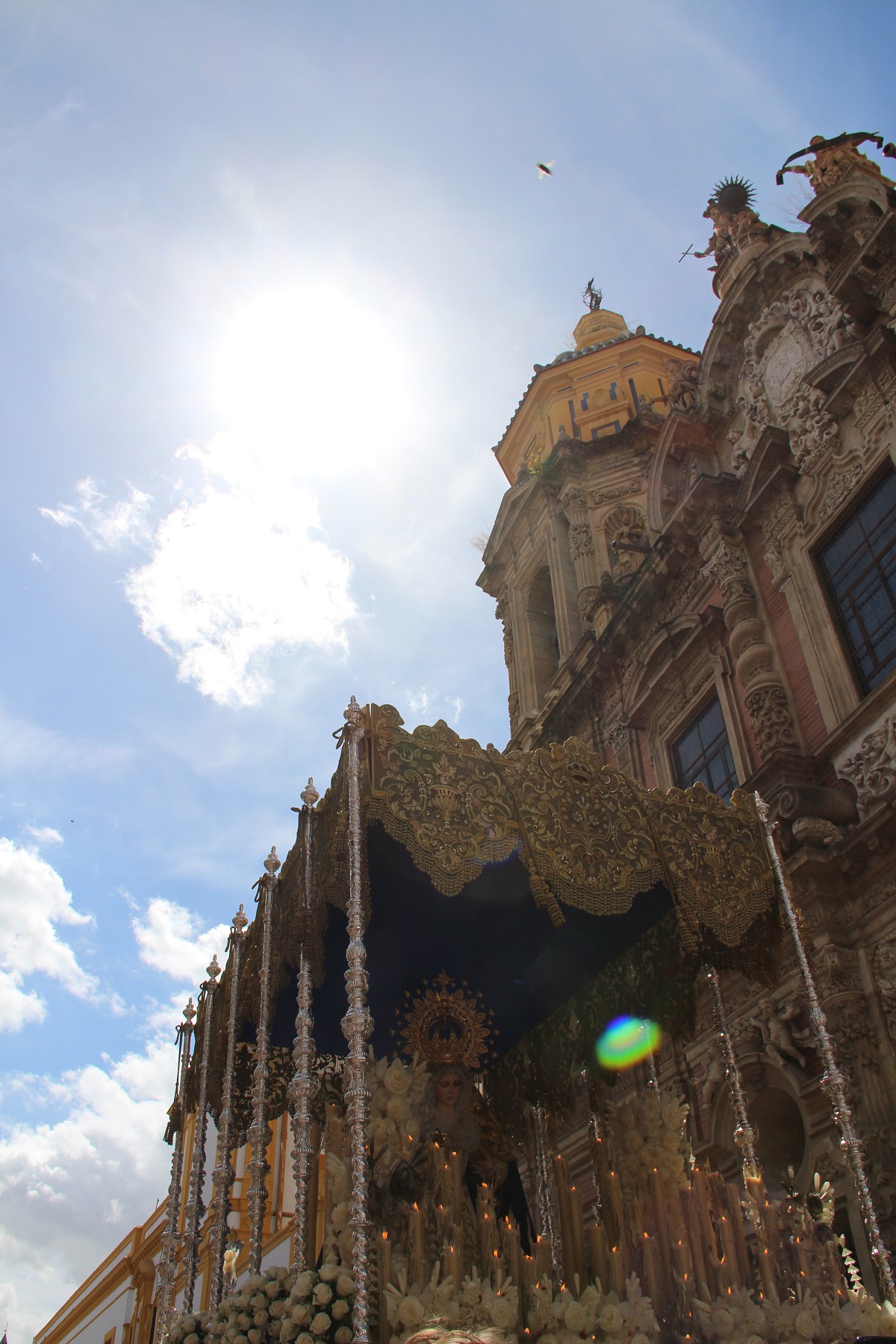 Try traditional Semana Santa food
The ultimate Semana Santa food is torrijas. These delicious treats are essentially Spain's answer to French toast, bread soaked in honey, eggs, and white wine and lightly fried. Some of our favorite torrijas also have a dash of cinnamon. For the best torrijas in town, head to Confitería La Campana (Calle Sierpes, 1-3). But make sure and get your treats before processions start, as the official route of every procession passes right by the iconic bakery, making it impossible to access.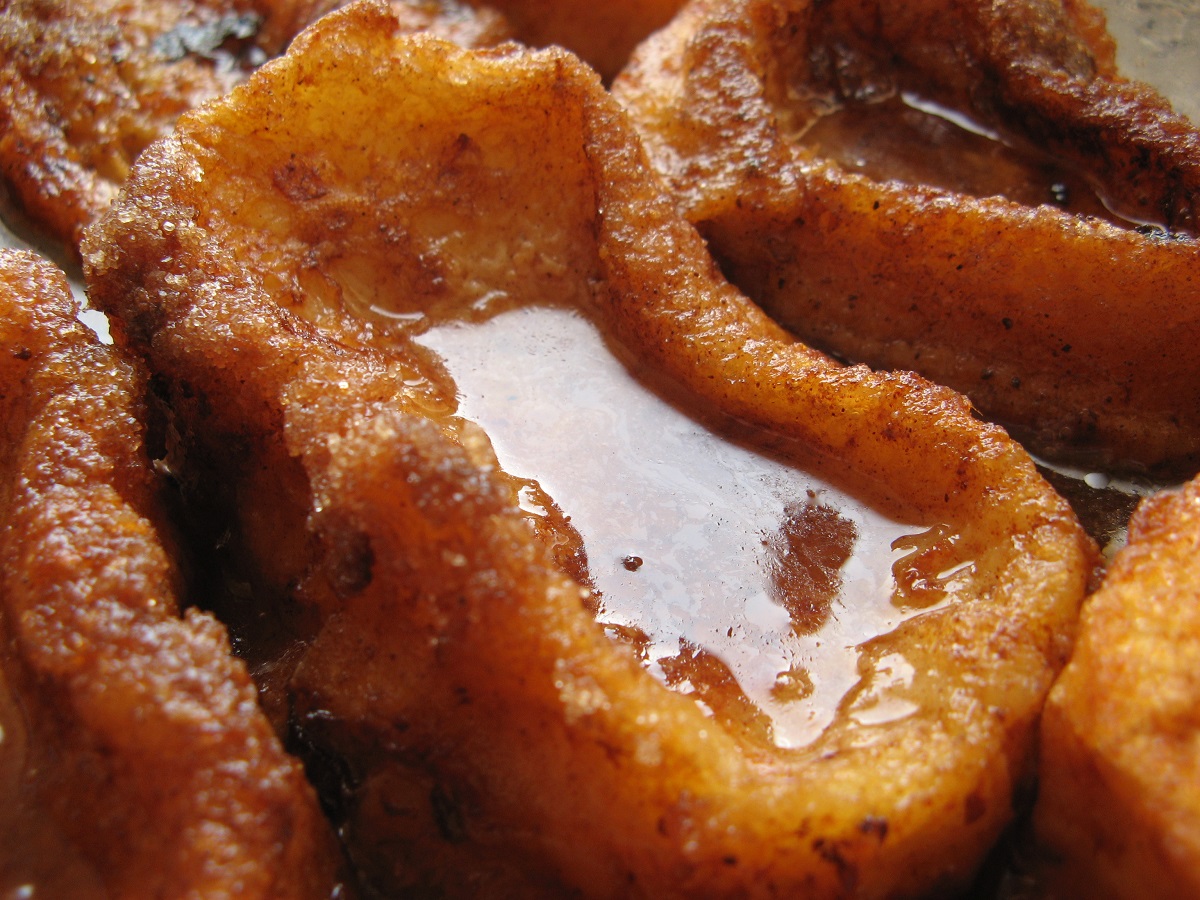 Watch your pockets
While not normally a problem in Seville, pick-pocketing does tend to be more prevalent during Semana Santa. With so many people around, especially being so bunched together, it's best to keep an extra close eye on your belongings.
Book accommodations early
If you're thinking of spending Easter in Seville, plan ahead and book your accommodations early! Hotels and AirBnbs sell out months in advance, leaving many people looking for hotels in nearby towns and villages.
Avoid the central monuments
Unfortunately, there is very limited entrance into the Cathedral and the Alcázar Palace during Semana Santa. With so many people around the city's historic center, it's an area many people avoid altogether. But, don't miss out on other quieter parts of the city. It's the perfect chance to see the beautiful parks of Seville, especially Maria Luisa Park, home to the stunning Plaza de España. 
Plan carefully
When the processions are out in the streets, a walk that took two minutes on a normal day can take hours and roads are often closed to cars. Check out the official routes and timetables beforehand to make sure you don't get caught in the huge crowds if you're trying to go somewhere.
Dress for the occasion
Semana Santa is incredibly important to locals, and they take the celebration very seriously. A lot of people dress up during the week as a sign of respect. In order to live the celebration like a true local, dress up a little bit yourself and you'll feel much more comfortable.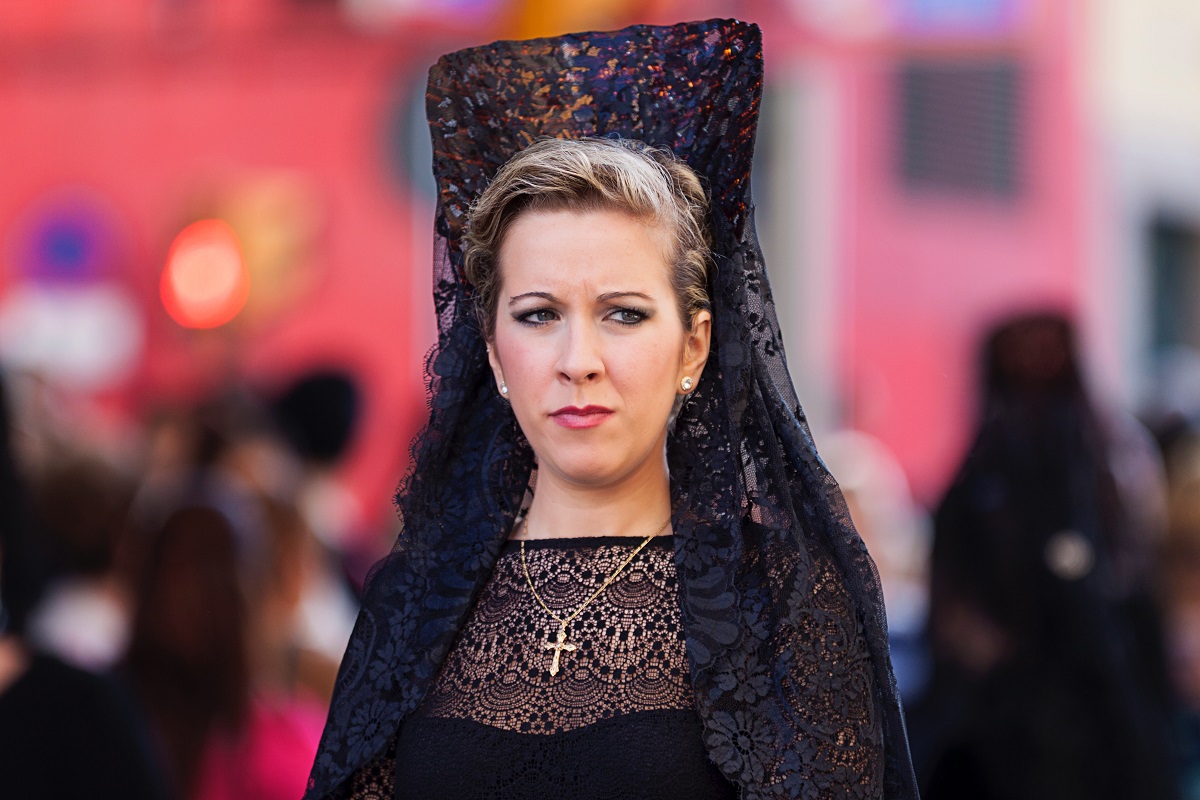 Position yourself well to see the processions
People will queue long in advance for a good spot near the Cathedral or in La Campana bakery, where every procession passes and people often pay for reserved seating. With that in mind, trying to get a vantage point in those areas is all but impossible.
If you want to see some processions and take in a great view, we suggest heading to the Puente de Isabel II. This bridge, connecting Seville and the Triana neighborhood, was for many years the only means of crossing the river. Brotherhoods have been using it for centuries to reach the Cathedral. Seeing it at night during the Madrugá, a famous parade the Thursday before Easter, with the lights off and lit entirely by candles is unforgettable.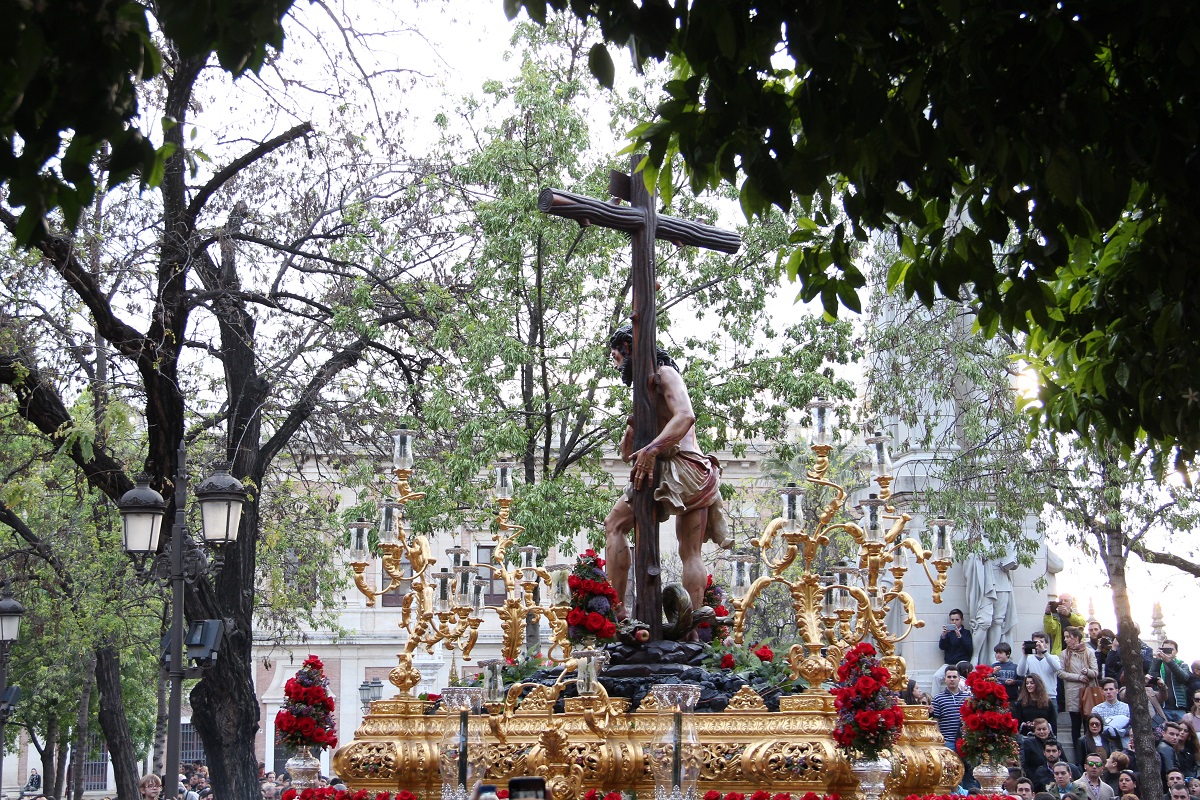 Head to a Holy Week bar
Many bars in Seville are decorated with vibrant relics and images of Semana Santa. These fascinating Holy Week bars are great to see all year round. The great thing about these bars is that you get the feel of Semana Santa without the crowds. Our favorite has to be La Fresquita (Calle Mateos Gagos, 29), where Pepe, the owner, serves up some amazing montadito sandwiches, great with a cold beer.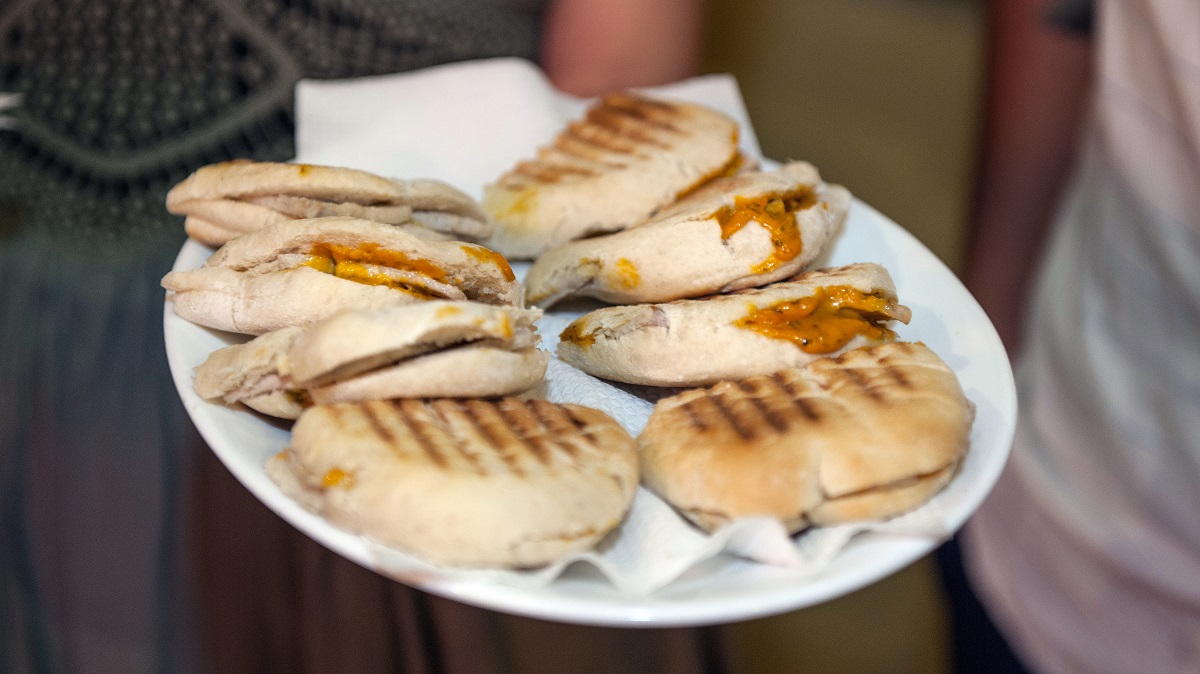 Stay up late on Thursday
The most significant point of Semana Santa in Seville is the night of Holy Thursday. Known locally as La Madrugá, (from the Spanish word madrugada meaning the early morning) processions run all night long until Good Friday. Among them is perhaps the most iconic procession of them all, La Macarena. With over 3,000 participants, seeing this nighttime procession is an unforgettable sight.
Enjoy this traditional holiday
Yes, there are lots of people around. Yes, lots of bars and restaurants close for the celebration. But visiting Seville during Holy Week is seeing what makes this city tick. An unabashedly religious celebration, people of all ages enjoy Semana Santa. However, they appreciate it not purely for its religious component alone. Many people participate purely for the tradition of it, an insight into the mindset of the passionate locals in this city. At the end of the day, if you arrive and can't handle the celebration in the center, you can always head to a nearby village for a little escape.
This blog post was updated on March 6, 2023. 
In town for Semana Santa? Experience Seville's most iconic sights, enjoy VIP access to the Alcazar, and get swept away by the beauty and culture of the city on our Seville in a Day Tour with VIP Access to Alcázar.