In any of the bustling city streets in Spain you'll find a cherished tradition hidden from most tourists but adored by locals: La Hora del Vermut.

This beloved pre-meal ritual, which translates to "the Vermouth hour," is a testament to Spain's rich culinary heritage and its knack for turning simple moments into unforgettable experiences. Spaniards take great pride in their vermouth, and Madrid is a city where this tradition has been lovingly preserved and celebrated for generations.
Read along to become familiar with all you need to know about vermouth in Spain (and more about La Hora del Vermut), and most importantly where to enjoy the classy beverage while you are here.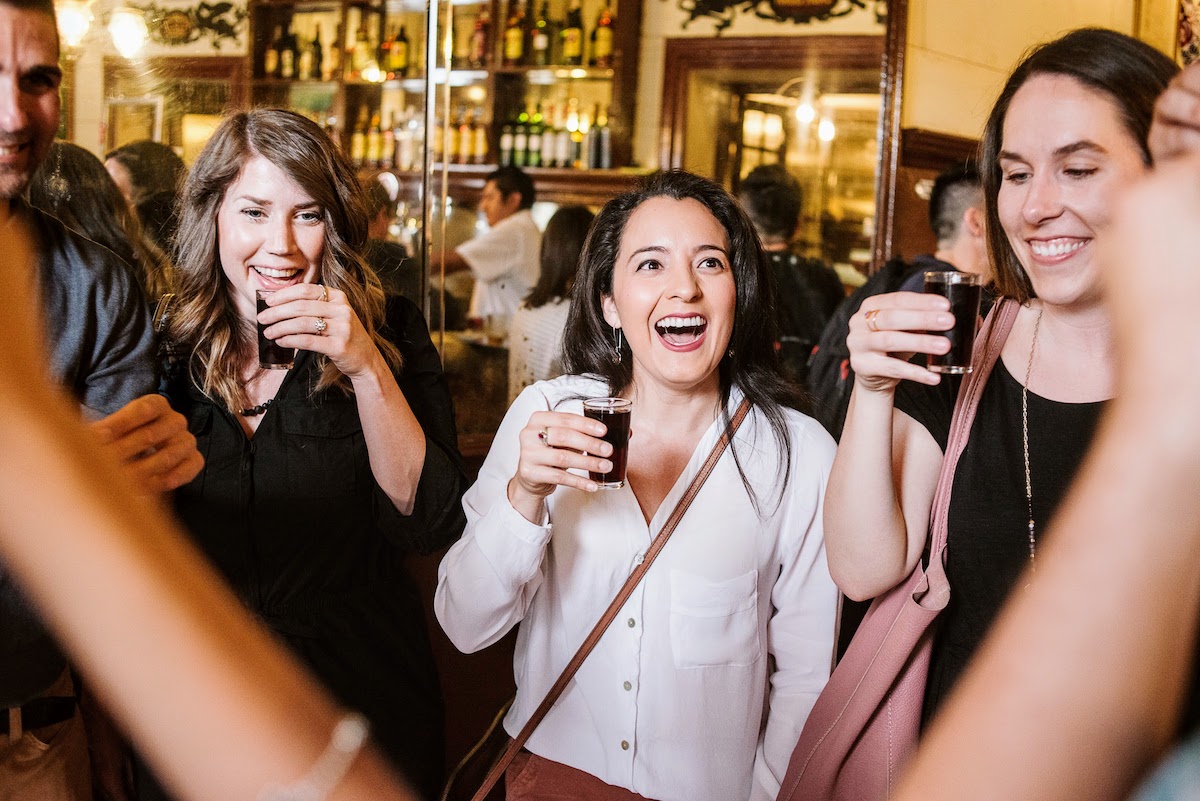 What and When Is

La Hora Del Vermut

?
La Hora del Vermut takes place in the heart of the day, typically between 12 p.m. and 2 p.m. This sacred time marks the transition from the morning to the afternoon christened by the first alcoholic drink of the day serving as the perfect prelude to the Spanish lunch. It's a time for friends and family to gather, share stories, and enjoy the anticipation of the meal ahead. 
The tradition of sipping vermouth before a meal dates back to the late 19th century when this aromatic, fortified wine found its way into Spain's tapas bars and bodegas. Initially brought over by Italian and French merchants, locals quickly learnt to adapt it, each to their regional tastes. 
There has been a resurgence of vermouth in Spain recently with "Vermuterías" (vermouth bars) becoming more popular, and we're all here for it! Madrid has a vibrant vermouth scene so here is our pick for you to enjoy our favorite botanical beverage.  
The Top Places to Enjoy a Vermouth in Madrid
Bar La Concha 
Nestled in the historic La Latina neighborhood, Bar La Concha offers a quintessential Madrid vermouth experience. Their homemade vermouth is served in a martini glass sprayed with gin, a little Campari and an olive all giving it a bit more kick, and class, in our opinion.
Here you can sip on vermouth or take advantage of their extensive wine list as well as savor tapas like olives, anchovies, and Spanish tortilla in this cozy but trendy bar.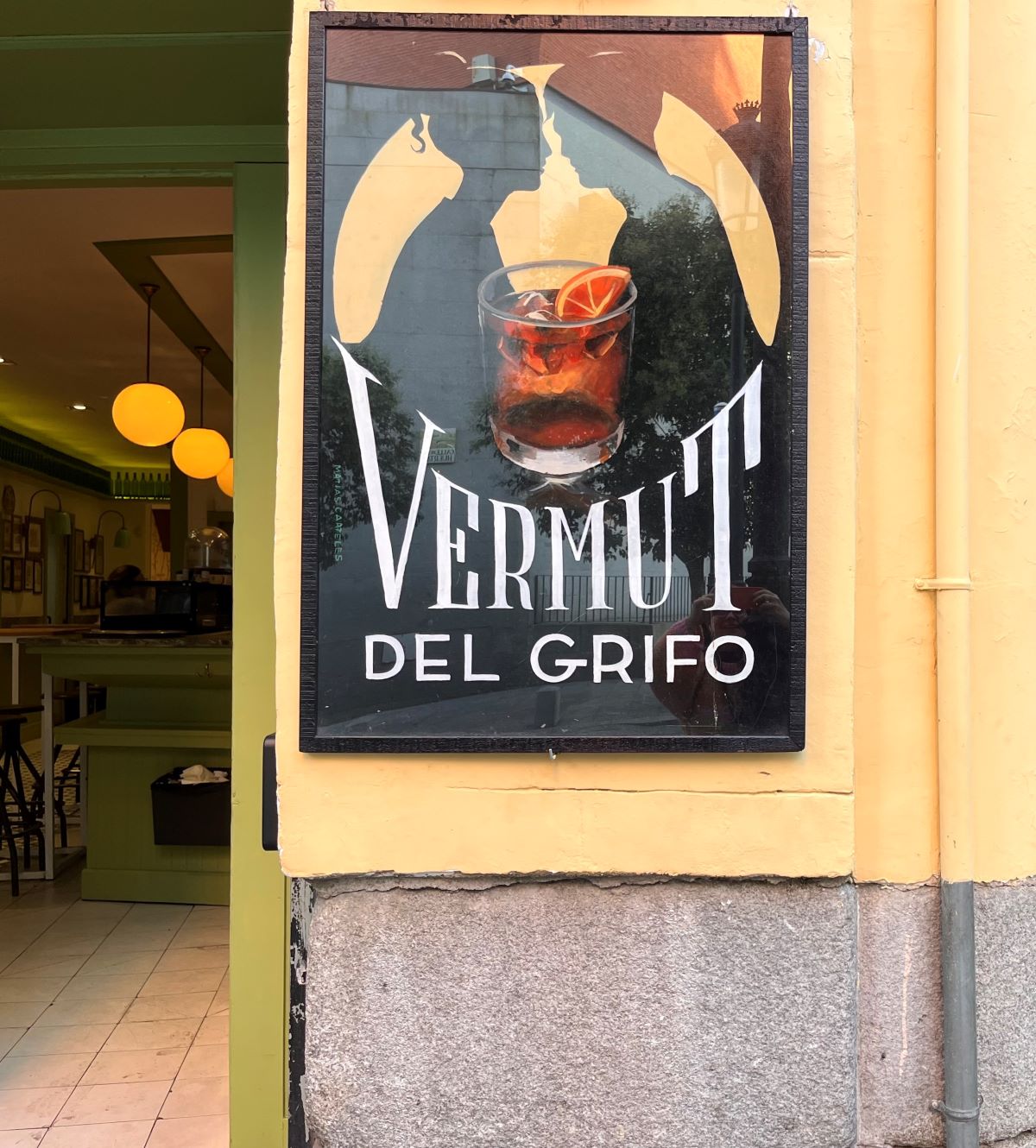 Casa Baranda
In the heart of Malasaña, Casa Baranda calls you in with its extensive vermouth collection. Enjoy house vermouth paired with Iberian ham croquetas and marinated boquerones, all while soaking in the warm, familial atmosphere.
The warm and welcoming atmosphere at Casa Baranda makes it a must-visit spot for vermouth enthusiasts.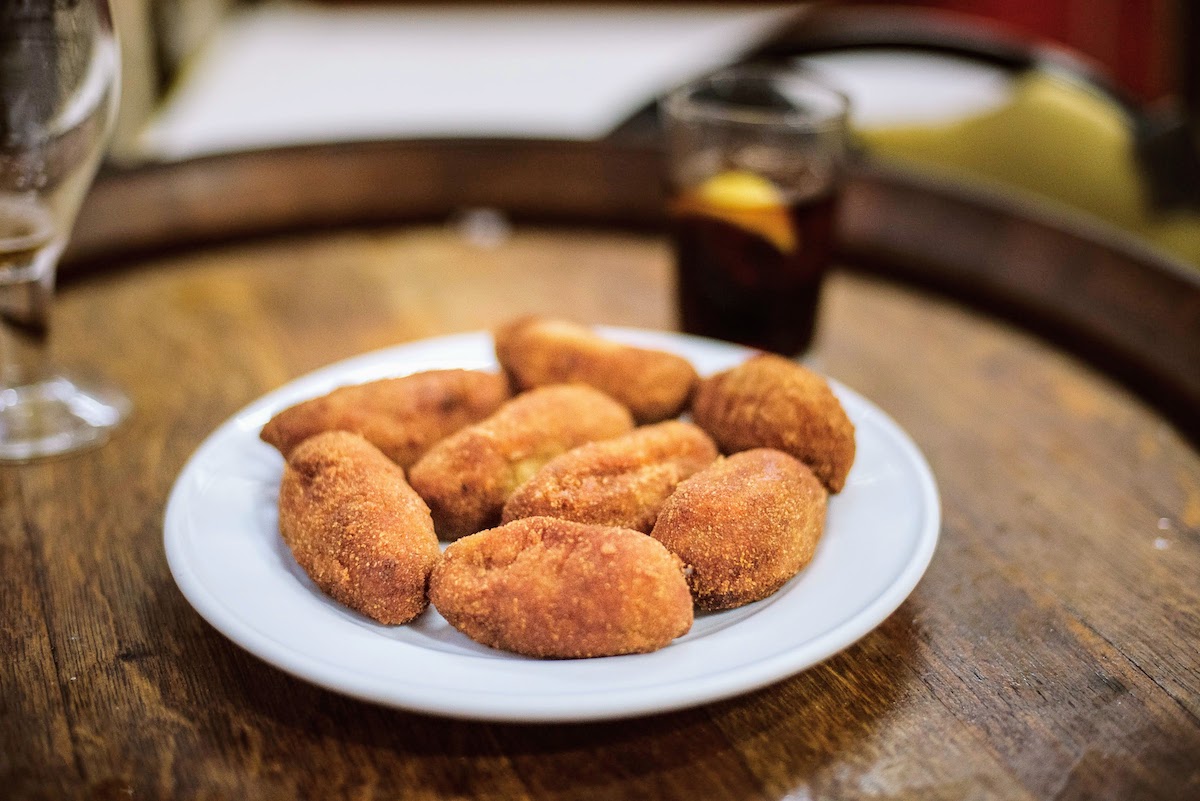 Bodegas Ricla
We couldn't talk about the authentic vermouth experience in Spain without talking about Bodegas Ricla. Their vermouth de grifo (from the tap) is a local favorite, but not only that, they have the accolade of having the oldest vermouth tap in the city!
Insider's Tip: Come in the evening for the exquisite meatballs to go along with your drink.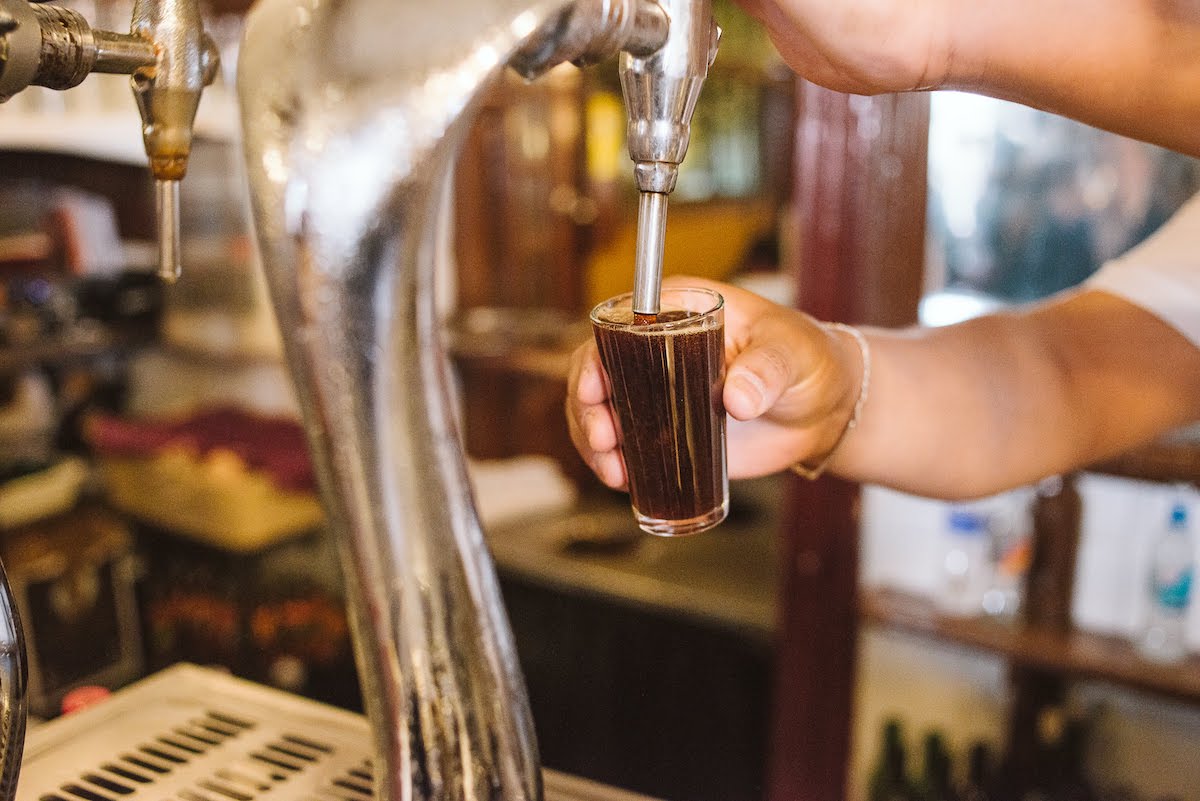 Bodega de la Ardosa
Malasaña has the honor of having not only one, but two of the most iconic vermouth spots in the city right next to each other in Casa Baranda and also Bodega de la Ardosa. Perhaps the more famous of the two, this historic bodega in Malasaña serves vermouth alongside classics like patatas bravas and tortilla de patata, often sited as one of the best in the city.
Its vintage charm and friendly atmosphere make it a local treasure.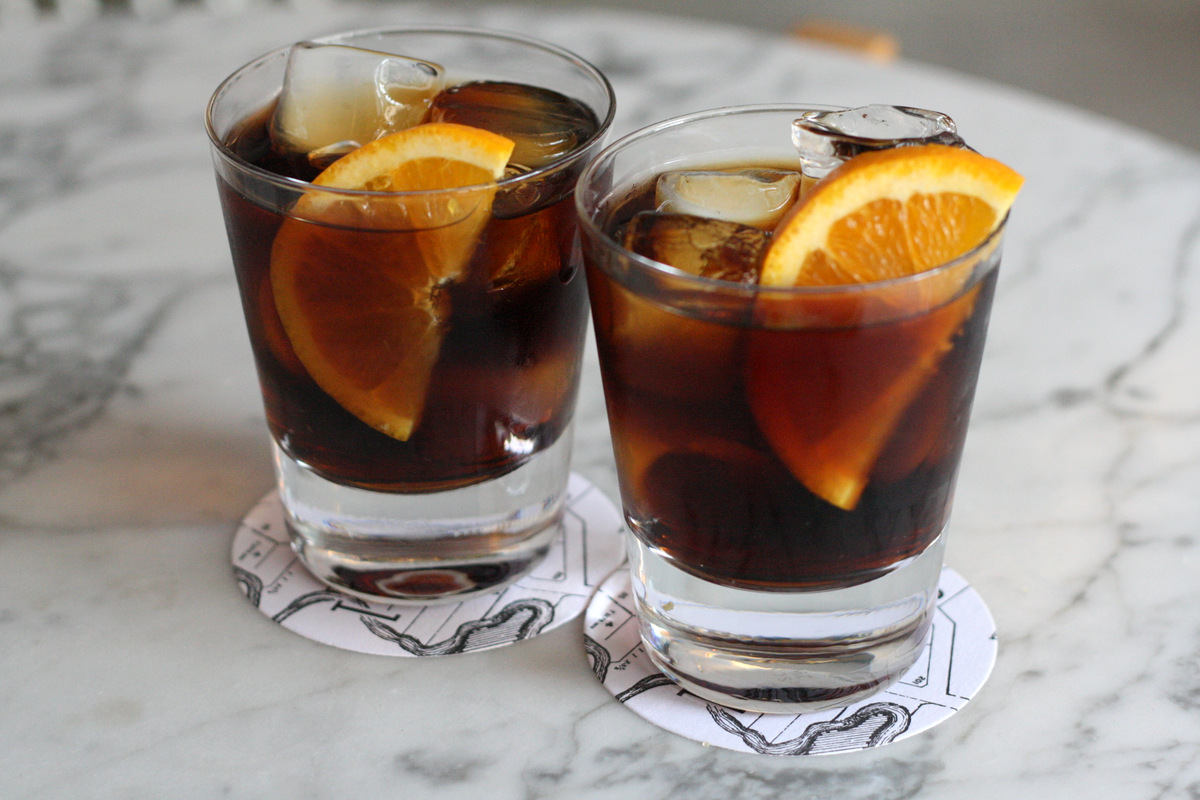 La Hora del Vermut
Found in the famous Mercado de San Miguel, the appropriately named La Hora del Vermut is a must-visit for vermouth enthusiasts.  It boasts over 80 vermouth options, sourced both locally and from France or Italy, along with vermouth on tap. 
Pair your vermouth with the pickled bites on show for a delightful combination. Despite its touristy reputation, the San Miguel Market provides an opportunity to savor the genuine taste of Madrid in an Instagram-ready setting.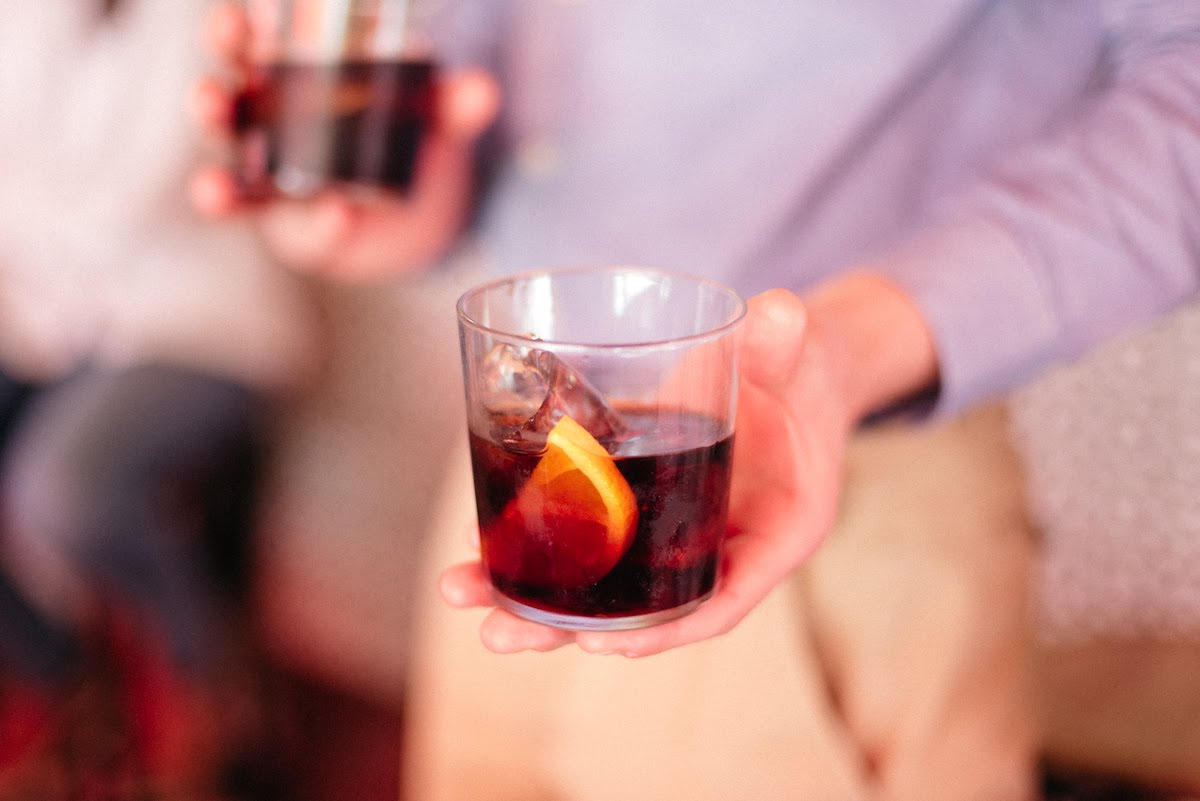 Explore Madrid's Vermouth Tradition with Devour Tours
When you are here long enough you'll soon realize that La Hora del Vermut is not just a ritual; it's a journey into the heart and soul of Spanish culture.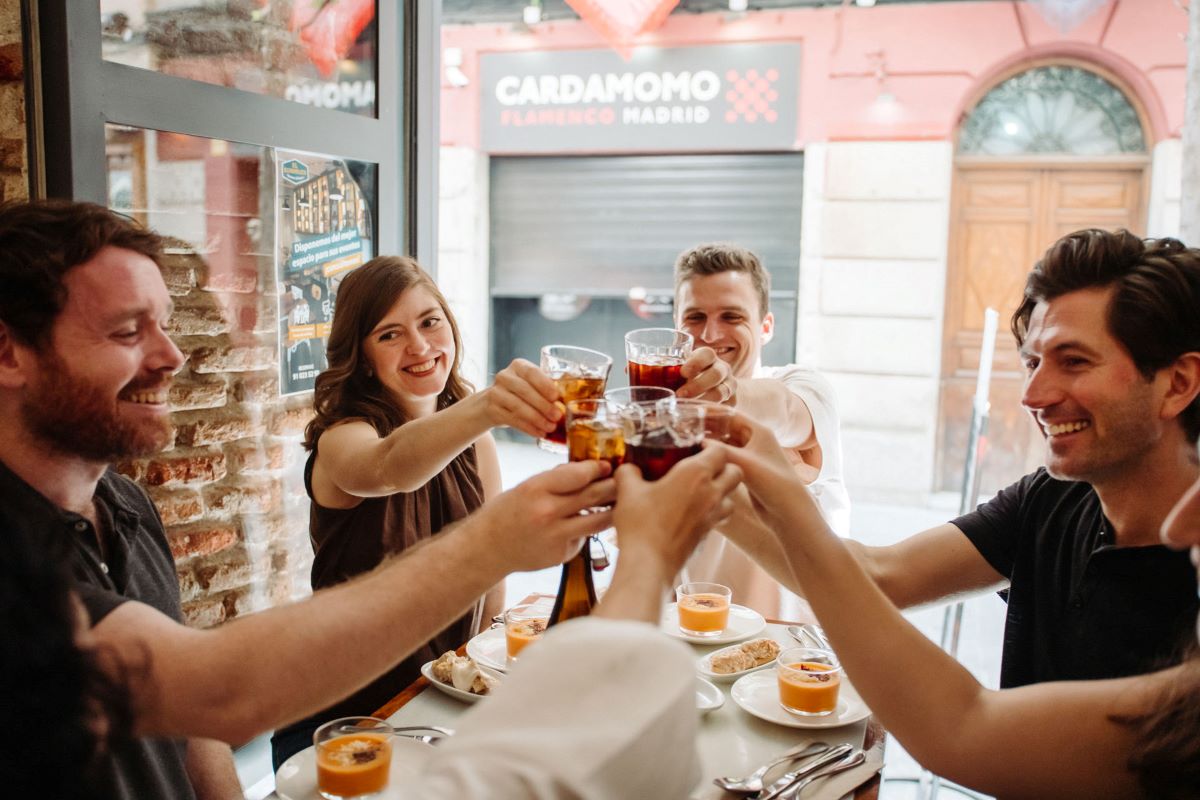 Want to explore Spanish wine and tapas culture even more? Join our Tapas and Wine Tour in the Literary Quarter. Following an expert guide, you'll visit various local bars where you'll try 8 tapas paired with 5 Spanish wines and vermouths. In addition to trying and learning about these quintessential food and drinks, you'll acquire the expertise to confidently order like a seasoned pro throughout your time in Spain. Don't miss it!