Even though carb-heavy Italian cuisine might be intimidating to someone who doesn't eat gluten, there's a surprisingly good number of choices of gluten-free food in Naples. From pizza to pastries, you can enjoy all the great food Naples has to offer without compromising your food intolerance.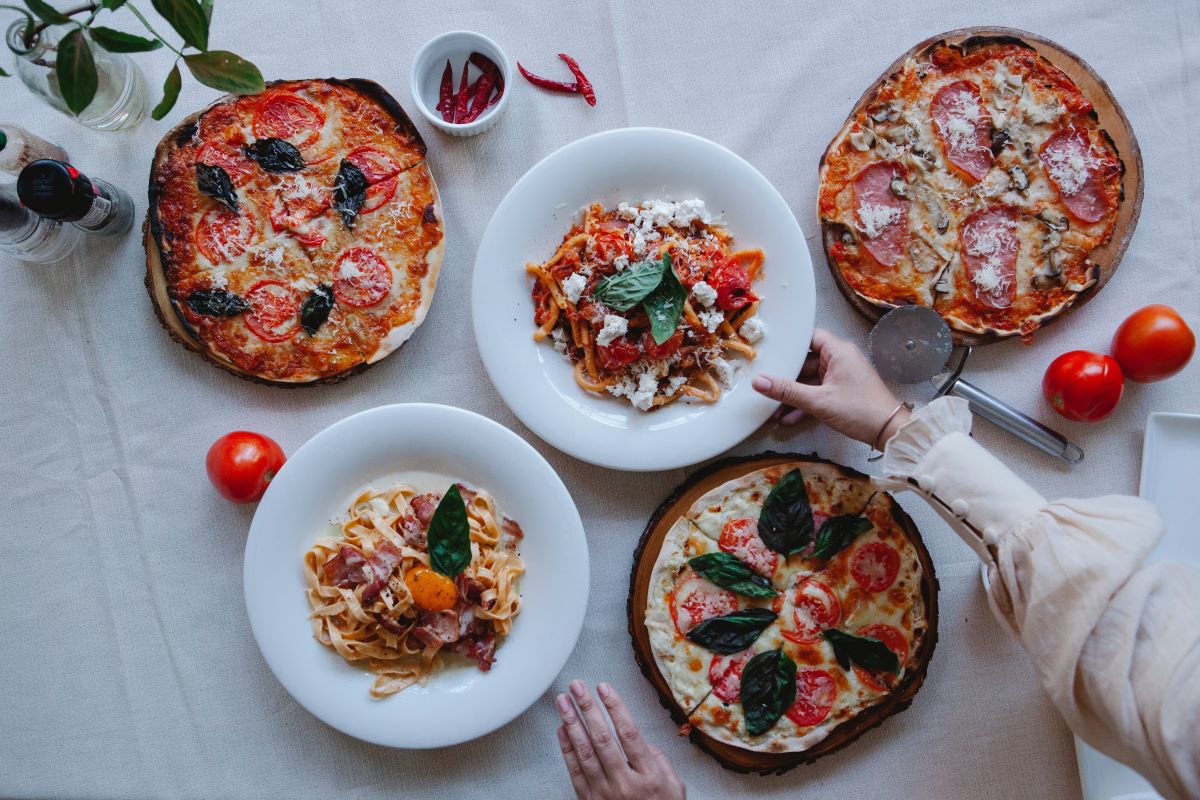 What's the first thing that comes to mind when you think of Italian food? We would guess that pizza and pasta are high on that list. If you are celiac or have a gluten intolerance, don't fret! There are a growing number of pastry shops, pizzerias, and restaurants that offer high-quality, traditional foods without gluten. We'll give you recommendations for the best places to eat and even where to find groceries if you're staying in Naples for a more extended trip.
Gluten-Free Pizza 
Let's start with the quintessential food in Naples – pizza! If done wrong, gluten-free pizza can taste like cardboard. Luckily, there are some places in the picturesque historical center that offer gluten-free pizza with a light and fluffy crust, as it should be.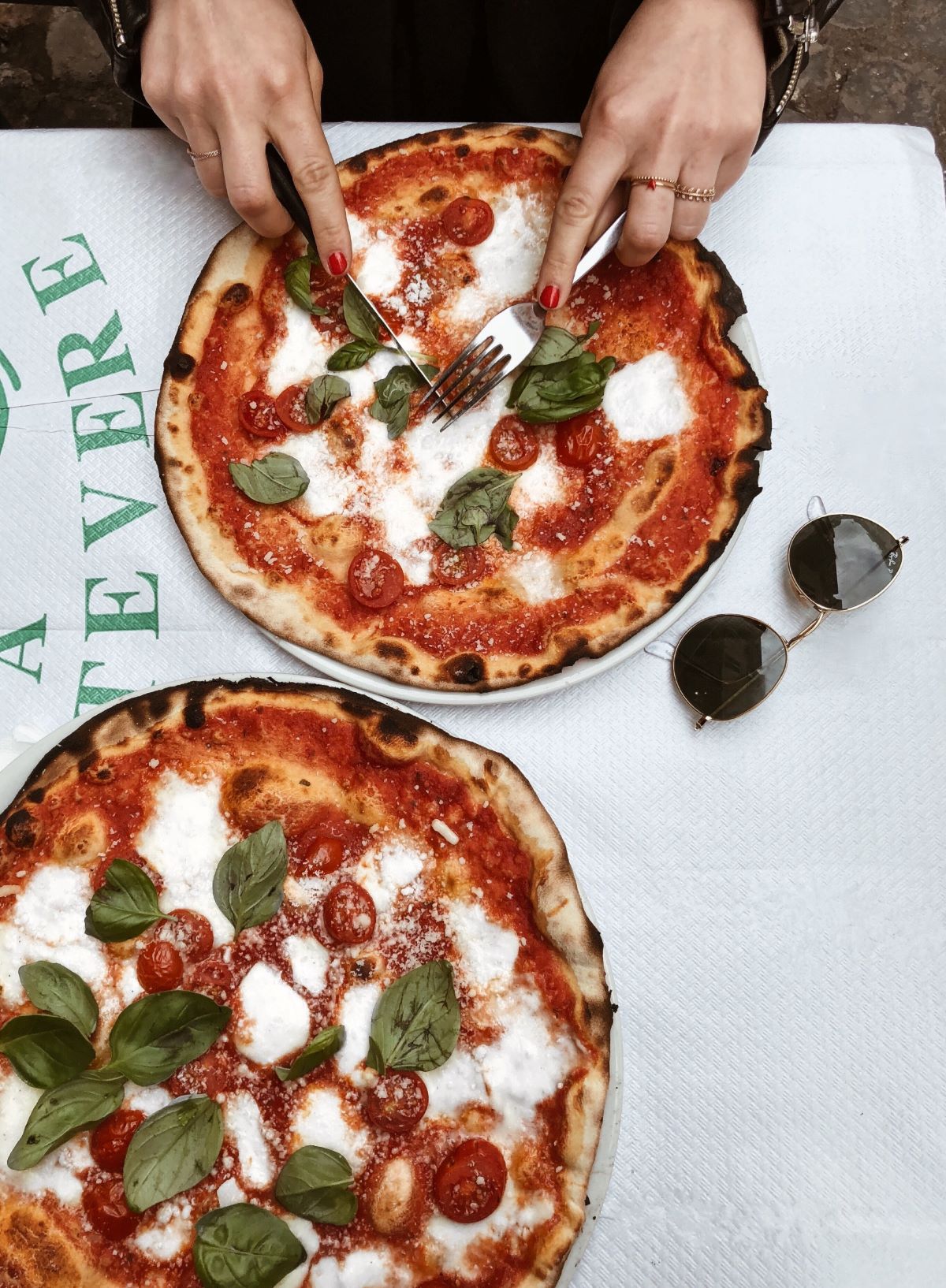 Pizzaioli Veraci Toledo
Pizzaioli Veraci Toledo (Vico Tre Re a Toledo, 1) offers a robust gluten-free menu, from fried antipasti to a creative variety of pizza toppings to desserts. You can get the classic margherita or marinara, or tickle your taste buds with something more creative like spicy salami or sausage and mushrooms.
Pizzeria Starita a Materdei
One of the most important pizzerie in Naples, Pizzeria Starita a Materdei, has a long list of delicious pizzas that are gluten-free. They were founded in 1901 first as a wine cellar, then progressed to a fried food shop. They became so well-known that they were recruited to help out with the 1954 film L'Oro di Napoli, featuring the timeless Sofia Loren as a pizza shop owner. Through the generations, they became the popular pizzeria they remain today.
Insider's tip: If you go to Starita, get there early to avoid the long lines! If you get there during peak times and see a long line, go right up to the door to put your name down. Then grab a spritz from the bar across the street to make the wait more fun.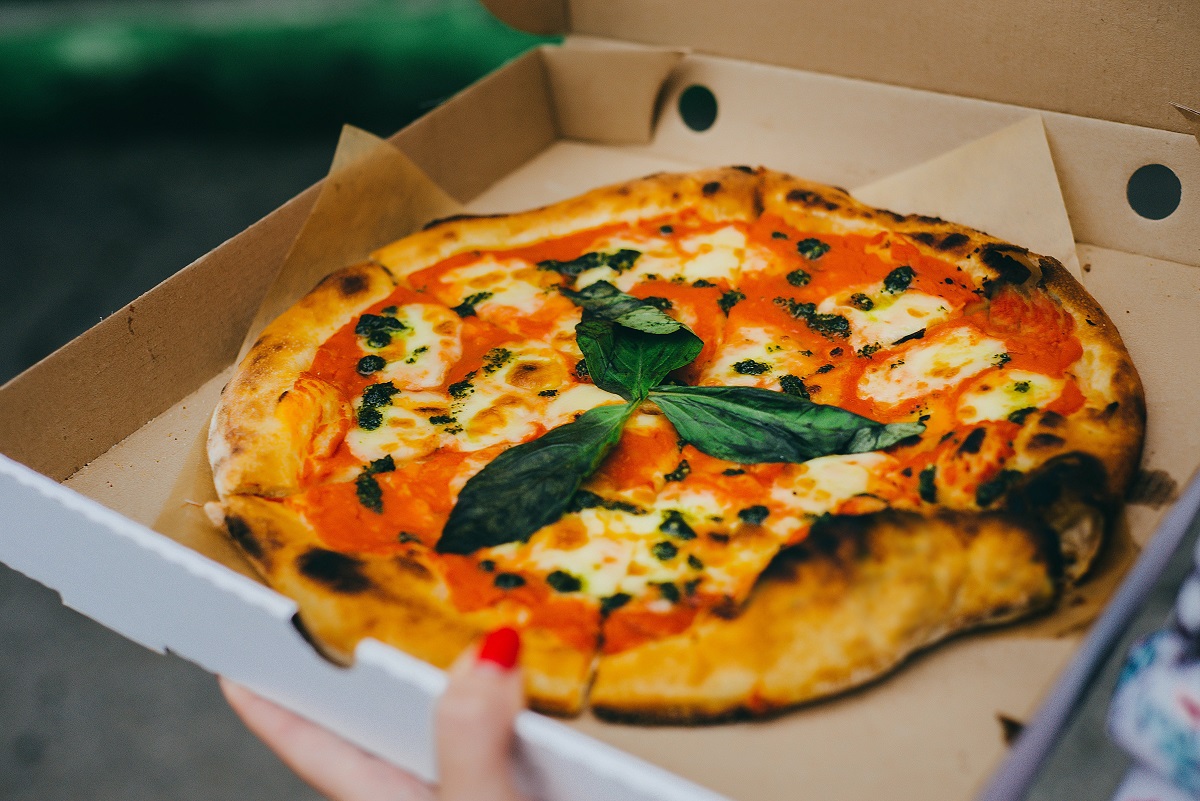 Gino Sorbillo Lievito Madre al Mare
For a picturesque setting and an ample choice of gluten-free pizzas, head down to Gino Sorbillo Lievito Madre al Mare. Another historical pizzeria with origins dating back to 1935, the Sorbillo family has opened several locations in Naples, Milan, and now even Tokyo. The location along the sea is great if you want a leisurely walk along the water to work up an appetite.
Gluten-Free Pasta
Of course, a visit to Naples won't be complete without trying some delicious pasta. And just because you might be gluten-free doesn't mean you have to skip the experience. Fortunately, most restaurants now offer at least some gluten-free pasta choices, and some restaurants are entirely celiac friendly.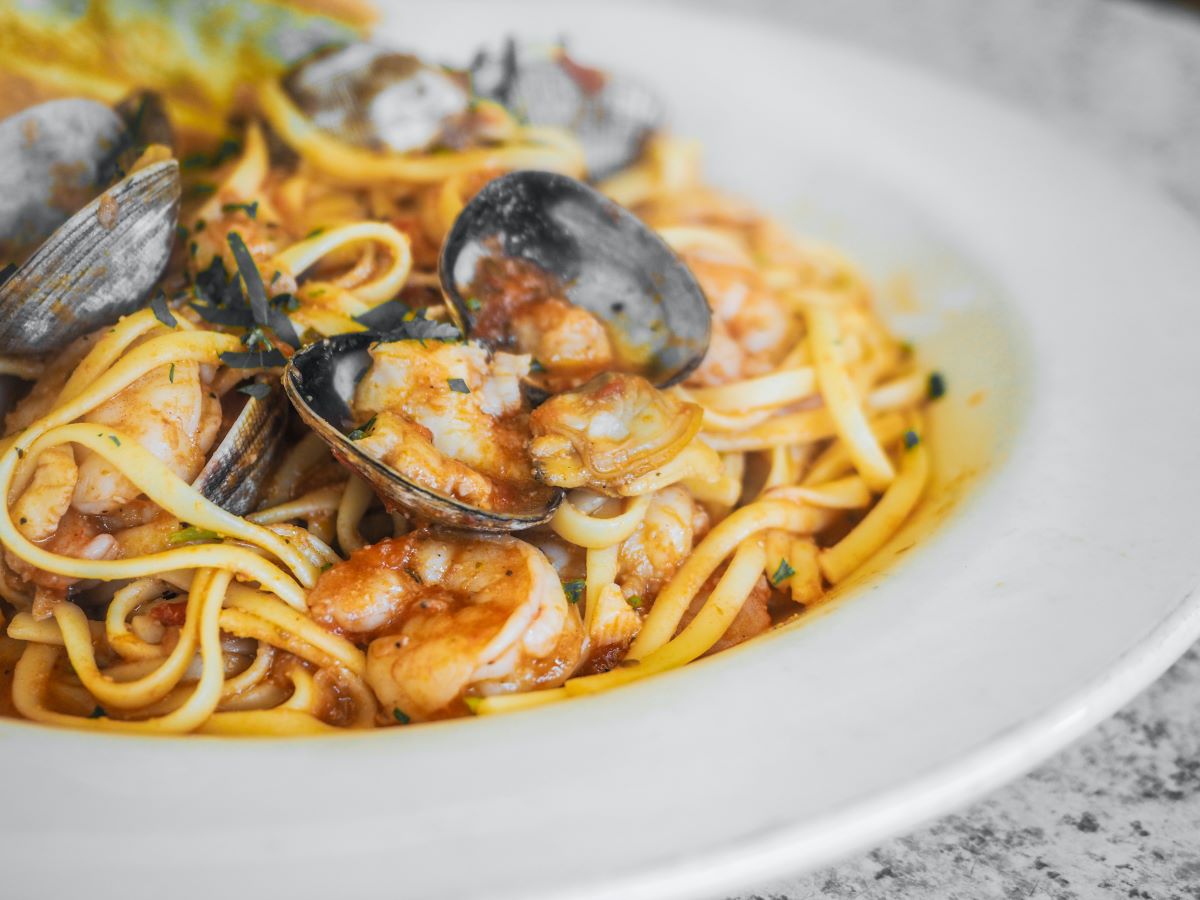 Antica Capri
Originally opened simply under the name Capri 1968, it's been owned and run by the same family ever since. Antica Capri (Via Speranzella, 110) is tucked away in the narrow streets of the Quartieri Spagnoli neighborhood and offers classics like genovese (a slow-cooked sauce of meat and onions) or pasta e fagioli alla pescatora (pasta with beans and seafood). 
Tandem Ragù
Tandem Ragù, as the name suggests, is specialized in Neapolitan ragù. Neapolitan ragù is different from the ragù with ground meat you might first think of, which actually comes from Bologna. The variety here contains larger chunks of meat and sometimes sausage. There are four different ragù types to choose from, each made from a different cut: polpette (meatballs); salsiccia (sausage); bracciole (meat rolls), and tracchie (pork ribs).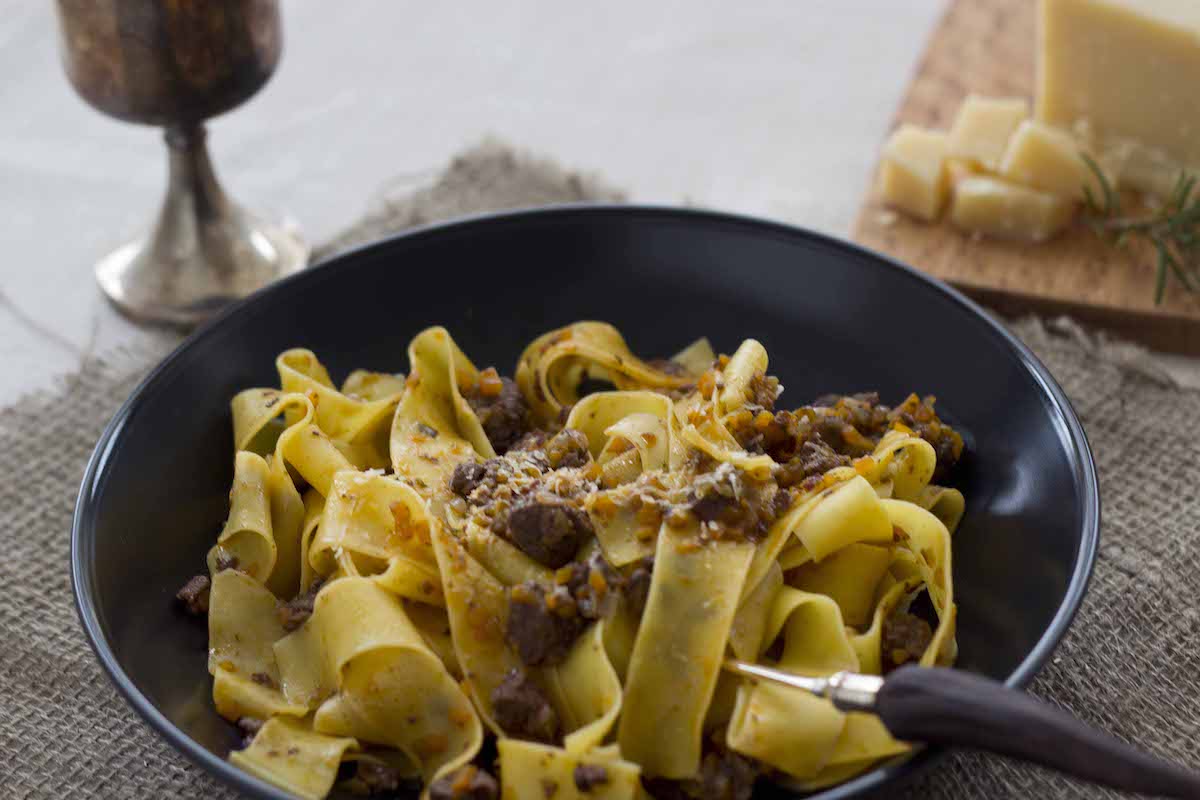 Zero Zero Grano
Zero Zero Grano (Via Carlo de Cesare, 40) is Naples's first fully gluten-free restaurant. And thus, has the most comprehensive menu out of all the places on this list. All of their food is not only gluten-free but lactose-free too! They have great vegan and vegetarian dishes as well as meat and fish. If you want to go to a restaurant where you don't have to specify senza glutine, per favore (gluten free, please), this place is for you.
Gnoccarì 
If you are a gnocchi lover, Gnoccarì will definitely satisfy your craving. It's hard to resist those soft potato pillows in a creamy zucchini sauce, or with pumpkin and sausage, or maybe tomato and mozzarella… we're getting hungry. All types of gnocchi on the menu can be made gluten-free, but unfortunately, antipasti and dolci can not. No worries! Read on to find out where to get gluten-free sweet treats.
Gluten-Free Pastries
The undisputed master of gluten-free desserts and pastries in Naples is Leopoldo Cafebar – Senza Glutine (P.za Cavour, 78/79). It's chock full of all the traditional sweets like sfogliatella and babà, so grab a coffee and pastry at the counter for a real local breakfast. 
If you're up in the Vomero area and need a sugar rush, Sweety Sweets does customizable gluten-free pancakes and crepes. Sure, it's a departure from traditional Neapolitan pastries, but it is delicious!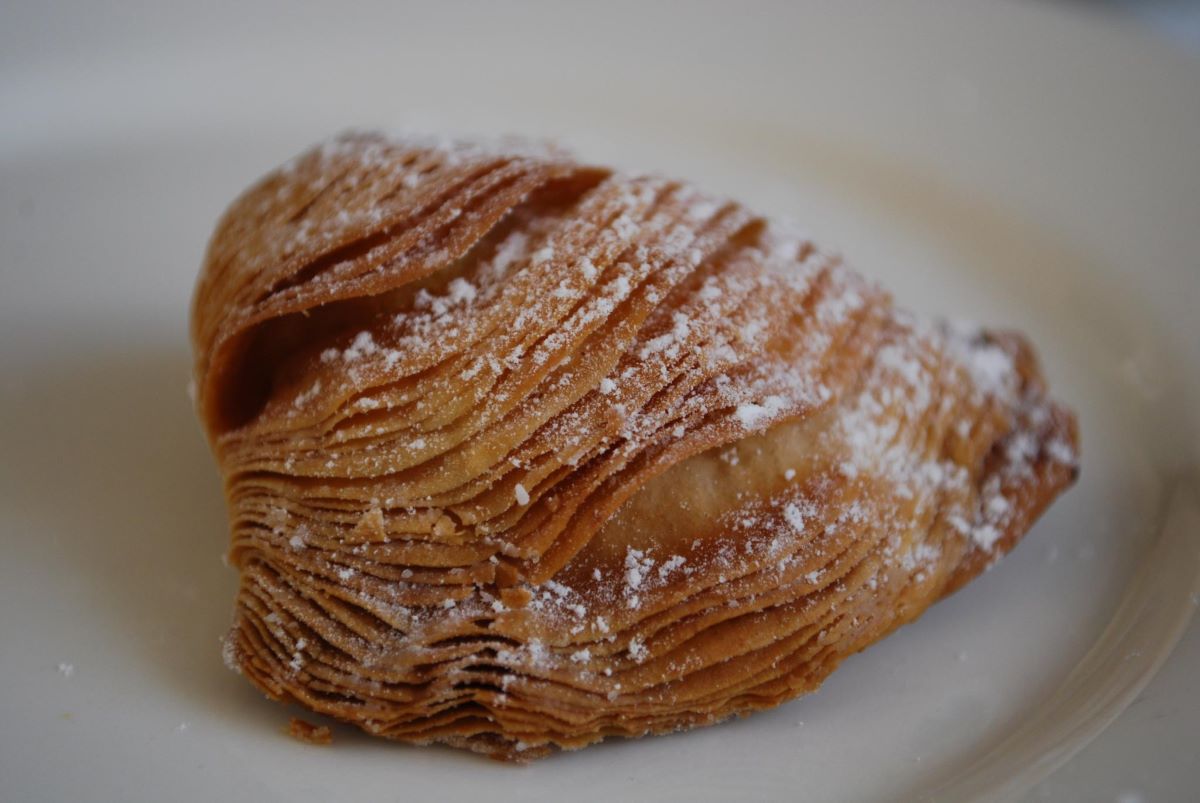 Gluten-Free Groceries
If you're staying in Naples for more than a day, you might be wondering where to pick up some snacks or breakfast cereal. Many grocery stores have some gluten-free choices, but we've noticed that Sole 365 has an extensive selection. 
For the best selection of gluten-free food, though, you'll have to look in specialty food stores and pharmacies. These places have such good stock because the government gives gluten-intolerant people and celiacs a monthly stipend to spend in authorized shops. Three well-known places are Celiachia Shop Arenella (Via Arenella, 16), Farmacia Alfani dr. Errico, and Farmacia Loreto Gallo.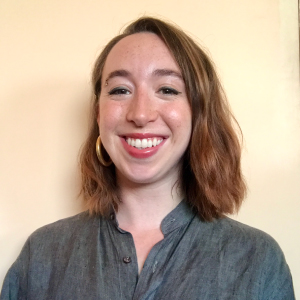 Chelsea has lived in Naples for five years and is deeply embedded in the community, volunteering frequently with local groups to improve the city they call home. Chelsea speaks some Neapolitan as well as fluent Italian. (Yes, Naples has its own language!) They have a deep appreciation for the simple pleasures of the city – a strong espresso in the morning, chaotic open air markets, the smell of the seaside, and, of course, a fantastic pizza.