With its many museums, ornate palaces, beautiful parks, and kid-friendly foods, visiting Florence with kids is a bucket list trip your family will never forget. This comprehensive guide will help you plan every aspect of your family getaway in the birthplace of the Renaissance.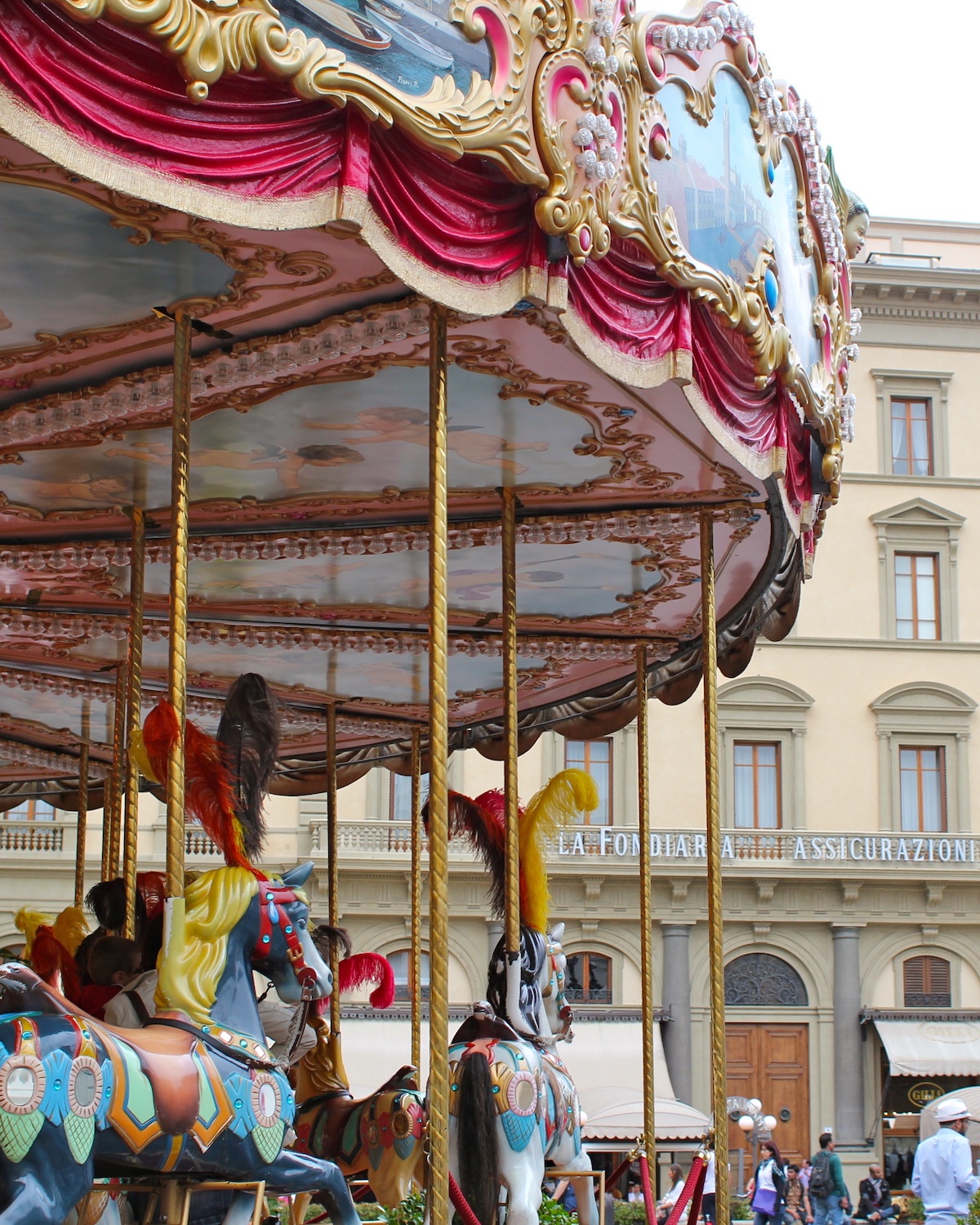 It can feel overwhelming visiting a new country on your own, let alone with kiddos in tow! But Italy and especially Florence is a great destination for a family vacation. With an airport right in the city and accessible public transportation, getting to Florence with kids will be simple enough—but what to do when you get there? 
In this guide to visiting Florence with kids, we'll share everything you need to plan the best trip your whole family will talk about for years to come! 
When to Visit Florence with Kids

 
There's plenty to do and see in Florence all year round, but some seasons are better than others when visiting Florence with kids. 
In general, springtime from March–May and the fall from September–October are great windows to book your family trip to Florence. You'll enjoy temperate weather and avoid the peak tourist season, so you can enjoy Florence like a local.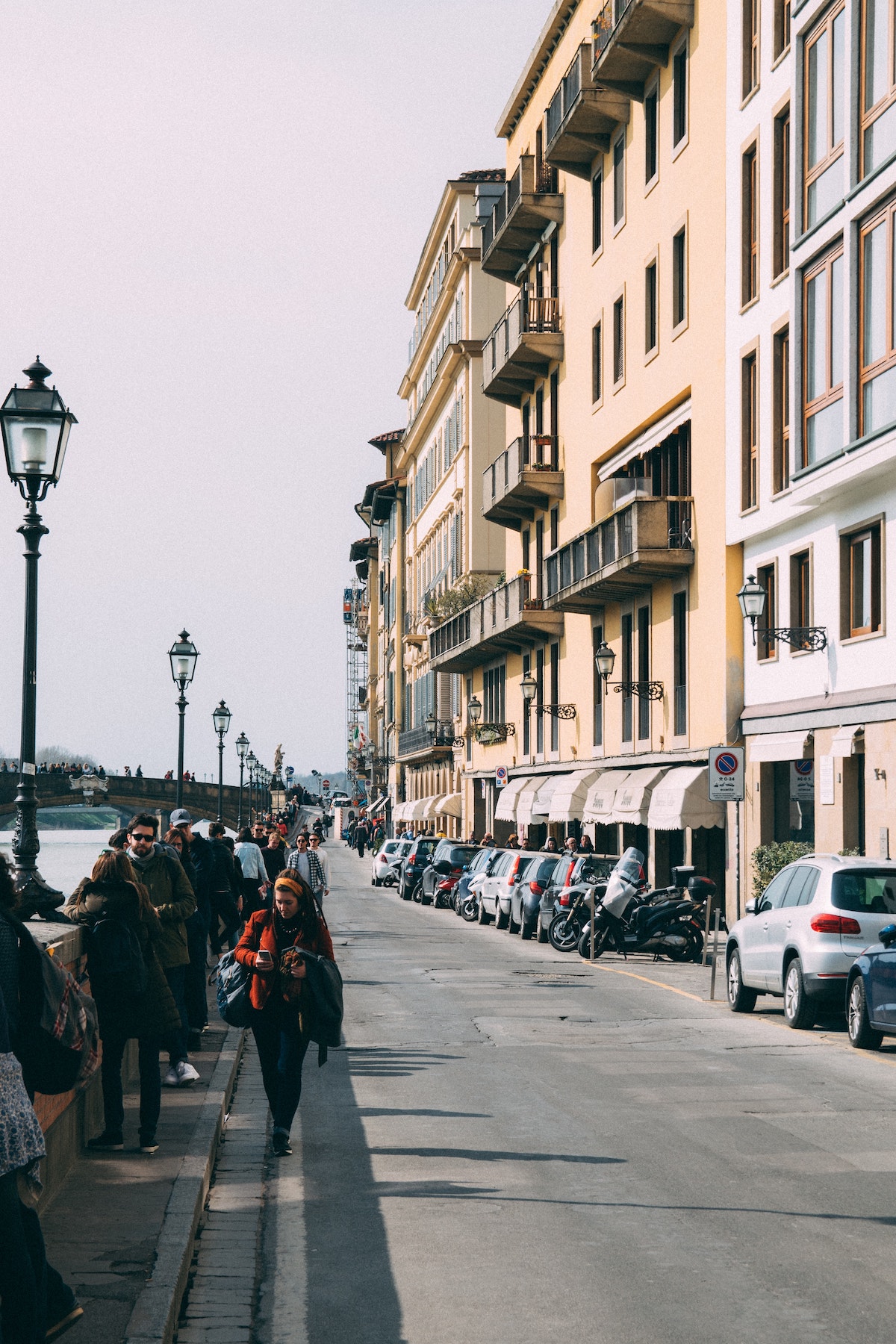 Where to Stay in Florence with Kids

 
Florence is divided into historical quarters, or quartierie. Each has its own charm and attractions, but as the city has grown over time, more neighborhoods have been added and district lines have shifted. 
When it comes to European cities, Florence is on the smaller side. This means you can stay pretty much anywhere in the city free of the worry that your time will be eaten up in transit. But there are a few things to consider when booking a hotel or apartment for your stay in Florence with kids. 
Will you go out for a cafe breakfast every morning, or will you want included breakfast options within your hotel? For longer stays, will you need amenities like laundry, a good kitchen, nearby parking, or reliable internet? Will you need a spacious, quiet room for little ones to nap in during the day? 
Consider an area that's near the attractions you want to see, and close enough to public transportation access points if you plan many day trips. Some neighborhoods that we think are great for families are: 
San Lorenzo: Centering around the

Mercato Centrale

, the bustling San Lorenzo neighborhood gives you the feeling of living like a true metropolitan Florentine. There's a great mix of historical buildings, old-school pubs and bars,

street food

, and unique restaurants.

Santa Croce: Just behind tourist hot spots and along the banks of the Arno is the charming Santa Croce neighborhood. You could spend an entire day exploring the area with its many restaurants, the Sant'Ambrogio market, the monumental tombs of Michelangelo and Galileo, and shops specializing in leather goods.

 

Oltrarno:

Including the hip Santo Spirito and San Niccolò neighborhoods, staying on the other side of the Arno River will provide a quiet spot to relax while still being close to the bustling city center.

 

Fiesole: A town and commune just a quick bus ride northeast of Florence. It's small and quiet, and hits that sweet spot of being near a big city with the feeling of a countryside residence. Fiesole is a great option if you want space for your kiddos to be able to run around.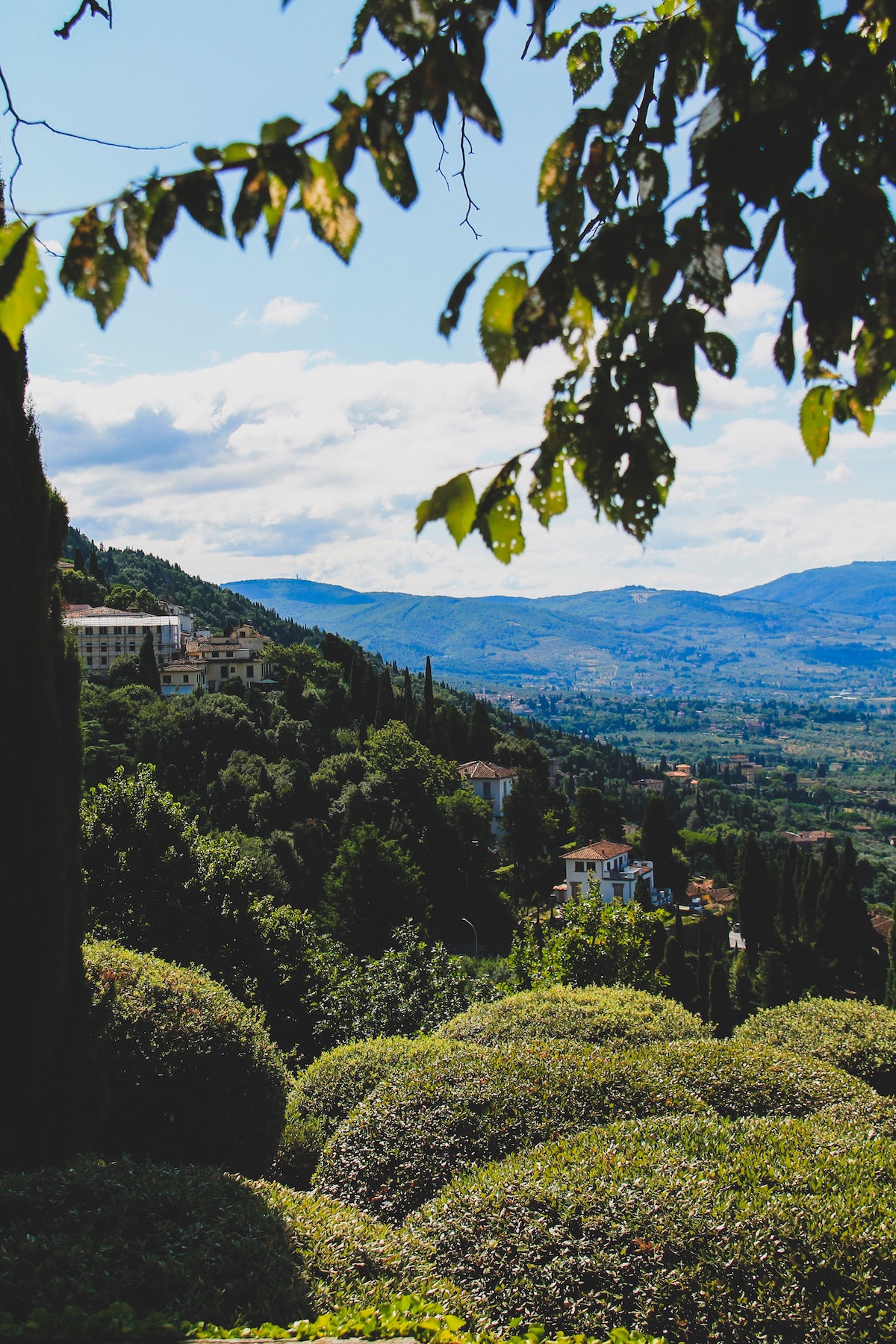 Getting Around Florence with Kids Using Public Transportation

 
The best investment you can make before you explore Florence with kids is a good pair of walking shoes. Florence is a very walkable city, and the well-worn cobblestone streets have supported travelers for centuries. These days you'll see plenty of families together riding bikes or pushing strollers! 
If you're going farther than the city center, public transportation in Florence is a safe and simple option for seeing more of the area with your kids. 
Taxis

 
If it's raining or if you have lots of luggage, sometimes taking a taxi is the best option for getting around Florence. 
Unlike other European cities, you can't flag down a taxi in the middle of the street when in Florence. Instead, you'll need to call a taxi company or walk to a designated taxi stand near an attraction or outside a transport hub. 
Ride-sharing apps like Uber and Lyft do not operate in Florence. But you'll never have to wait long for a cab as there are plenty of taxi stands around the city if you're out and about, or your hotel clerk can easily call one for you. 
Trains

 
Taking a day trip from Florence? Firenze Santa Maria Novella (SMN) train station sees over 400 trains coming and going every day. 
Italo and Trenitalia are the main companies, and they both have robust apps for finding train times and purchasing tickets. If you want the souvenir of a paper ticket, you can easily purchase tickets at the train station from a ticket window or a kiosk. 
Expert's Tip: Always validate your train ticket to avoid fines! There are machines on the platform to stamp and validate your paper tickets before boarding the train, and tickets purchased online are good to go.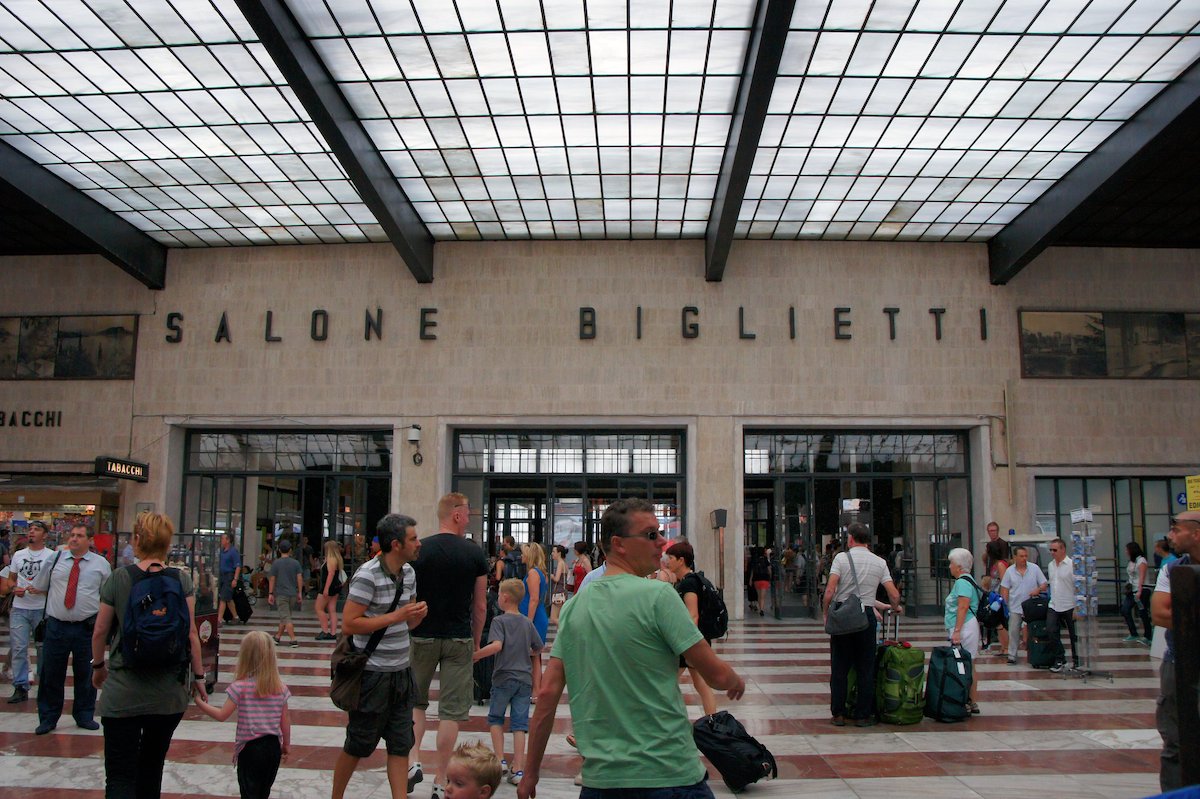 Buses

 
Other than walking, the best way to get around within Florence is to take a bus. With the 100 or so bus lines connecting to destinations like Palazzo Pitti or Piazzale Michelangelo, there are plenty of options for navigating Florence with kids. The free Moovit app is great for figuring out which bus lines to take, and provides live updates so you'll know if your bus is running late. 
Bus tickets start at €1.20 and should be purchased in advance from an authorized sales point. The most obvious is a booth outside the SMN train station, otherwise look for the "Autolinee Toscane" sticker at coffee bars, newsstands, or tobacco shops. 
Tickets are valid for 90 minutes after you validate your ticket using a small machine on the bus. Don't hesitate to ask the bus driver or a friendly passenger if you're on the right bus. More often than not, people are happy to help! 
Bicycles & Scooters

 
Navigate Florence like a local when you rent a bicycle, E-bike, or electric scooter! There are plenty of bicycle lanes, so you can feel safe when you ride a bike in Florence with your kids. 
There are a number of businesses that offer day- or week-long bicycle rentals. Many also offer guided bike tours and will include other gear you might need like helmets and bike locks. If your little one will be riding in front or behind you in their own seat, these bikes are definitely the safest option. 
For shorter term bike rentals well-suited for commuting or a casual ride around, apps like RideMovi allow you to unlock and pay for manual bikes and e-bikes around the city. Make sure you park your bike in an approved parking hub when your ride is over.  
Electric scooter companies like Bird offer a speedy method for getting around Florence, but you'll need to bring your own helmet. Plan your route in advance, as in pedestrian zones your scooter will automatically slow down and you'll need to return your scooter to an approved parking area.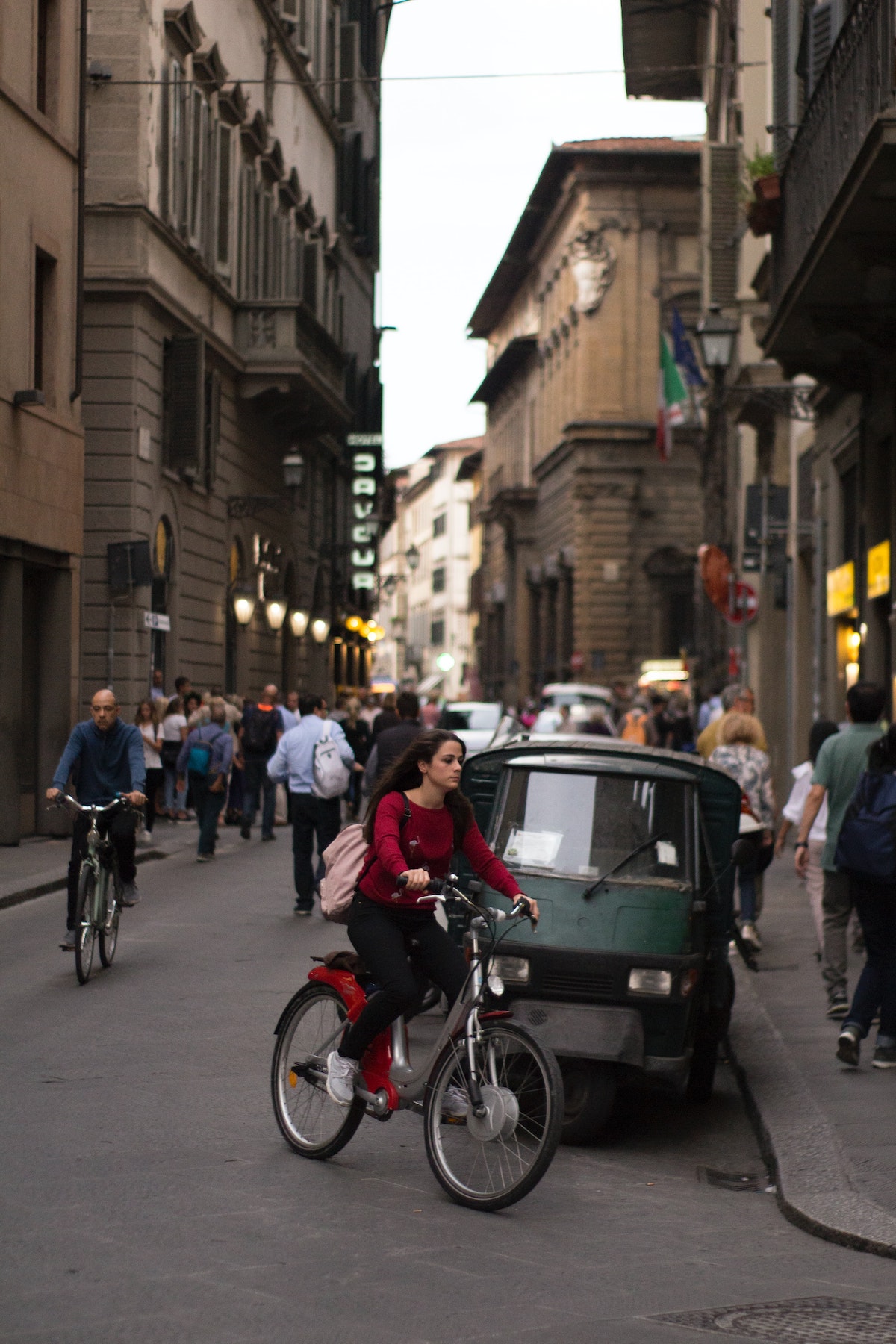 Things to Do with Kids in Florence

 
As the birthplace of the Renaissance, Florence is home to tons of museums and activities with historically interesting and relevant themes that will keep your kids engaged for hours. There are countless kid-appropriate activities to do in Florence.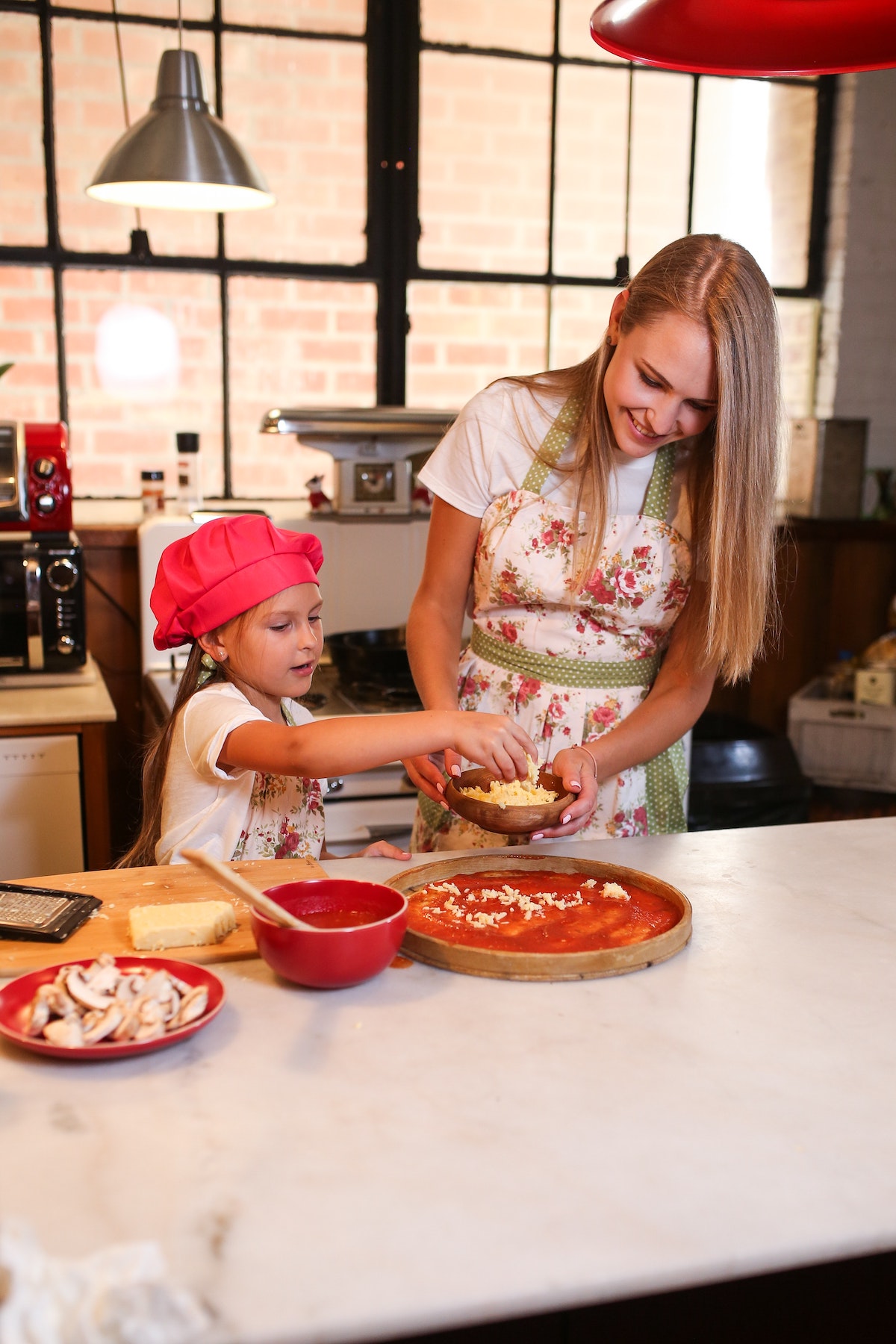 Eating in Florence with Kids

 
One of the best ways to immerse your family in Italian culture is with an authentic meal, and even the pickiest eater will find something familiar on the menu when you eat in Florence with kids. After all, what child doesn't love pasta and pizza? 
In Italy and especially in Tuscany, children are welcome at restaurants. However, most restaurants don't offer a children's menu, as Italian children eat whatever the adults are eating. But if you ask, a waiter will be happy to accommodate your little one if you can't find something on the menu. 
Here are some kid-friendly options you might see on a menu in Florence: 
Tagliatelle con ragù: Long and flat fresh pasta noodles with a slow cooked "meat" sauce.

 

Pizza Margherita: A basic pizza of tomato sauce and melty mozzarella decorated with basil leaves. If you order pizza with pepperoni, don't be surprised when it arrives with slices of sweet bell peppers! Instead, look for "

salamino piccante

" or spicy salami.

 

Prosciutto cotto

: If grabbing a quick sandwich or

schiacciata

,

prosciutto cotto

means "cooked ham," which closely resembles a typical American ham.

 

Gelato:

Need we say more?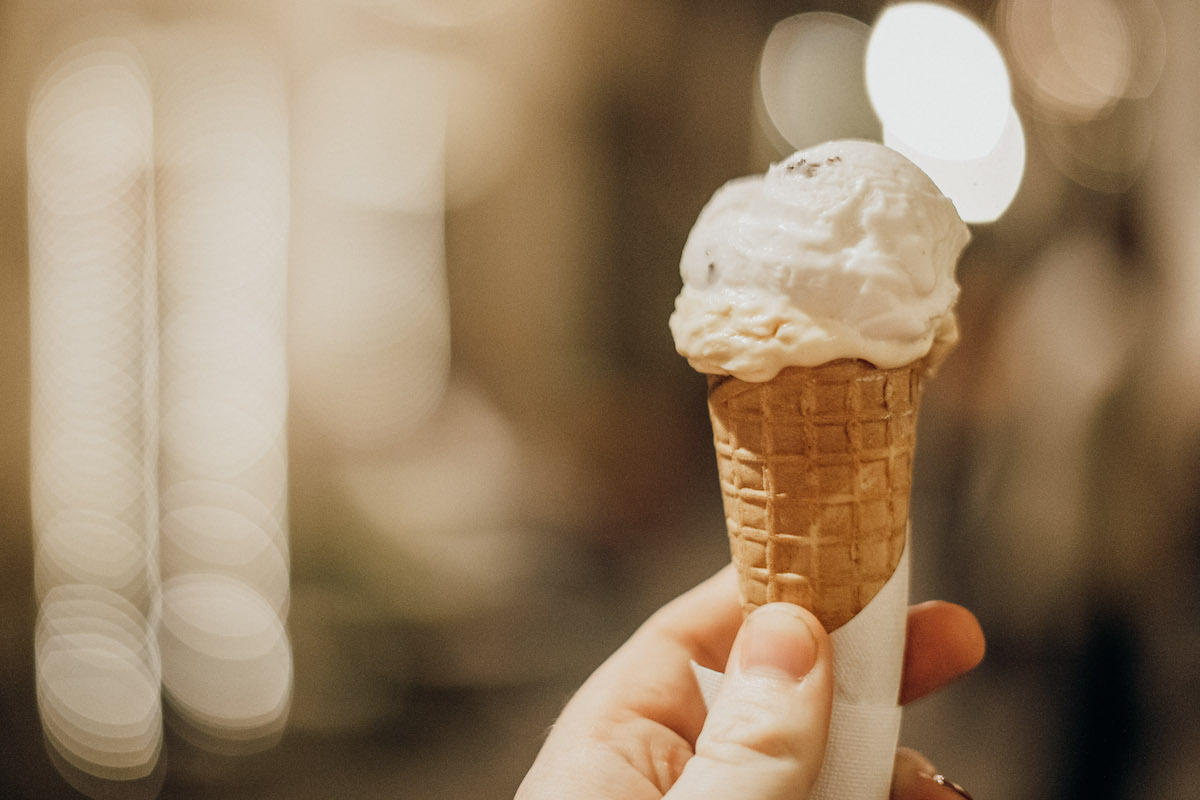 Staying Connected in Florence

 
With the ease of using apps to navigate public transportation, book restaurant reservations, and keep the kids entertained when traveling, having a local cell phone plan in Florence is a no-brainer. While most restaurants and hotels offer free Wi-Fi, there's freedom and peace of mind when you have a connected cell phone everywhere you go.  
First, check with your cell phone carrier to see what their international options are. You can also find out if you're eligible to "unlock" your existing phone and get a new SIM card while abroad.  
If you decide to get an Italian SIM after you arrive, visit a local cell phone carrier shop like TIM, Windtre, or Vodafone and see what their options are. Most Italian cell phone companies offer prepaid international promos for abroad travelers that include local calls, texts, and several dozen gigabytes of data. After the initial set-up fee and your prepaid month of service you'll spend around €35–40.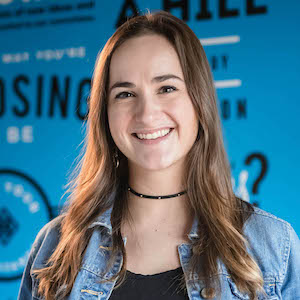 Verity Pryor-Harden is a freelancer of many talents living in the historical Tuscan city of Arezzo while studying Visual Communications in Florence. She's a sucker for a cold spritz in a piazza on a hot day, enjoys making bizarre wine pairings, and is a Tuscan street food enthusiast. Follow along on Instagram @verityeph.