This blog post was originally posted on September 27, 2019 and was updated on January 29, 2021.
Fettuccine Alfredo—the real thing, anyway—is served at just two restaurants in Italy, but its popularity has exploded abroad.
Everyone has heard of fettuccine Alfredo, sometimes called "Alfredo pasta" abroad. It's so popular outside Italy that when I lived in Houston as a child, my 9-year-old friend Allison ordered it at a restaurant.
Apparently, lots of people loved Alfredo pasta in the States. Too bad its Americanized version would make Alfredo himself turn over in his grave.
When Allison's Alfredo arrived at the table, it looked nothing like the original recipe I had tasted in Rome. The pasta was drenched in a white sauce (heavy cream, most likely)—lots and lots of it. There were pieces of cheese that weren't Parmesan, and the worst part is that there was parsley. Parsley!
As Allison ate her Americanized Alfredo, I thought to myself: "You can call that pasta whatever you want, but that's not Alfredo's pasta."
So what is the real fettuccine Alfredo, anyway—and how did it become so drastically different abroad?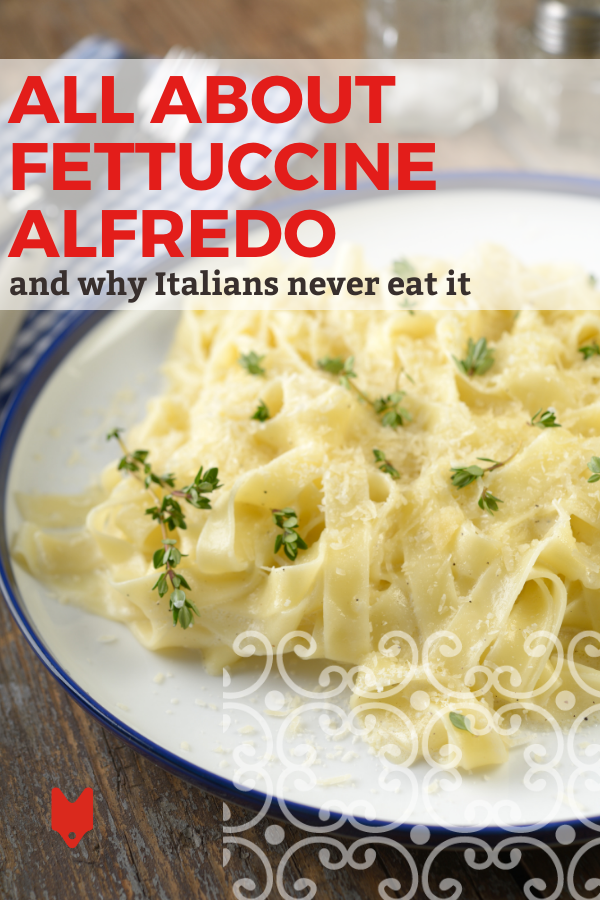 The original fettuccine Alfredo
The real Alfredo sauce is delicious because of its simplicity. The only ingredients are butter, Parmesan cheese and pepper. That's it!
You'll find neither heavy cream nor parsley in the original recipe. And this type of pasta tastes best when made with fettuccine, an ideal pasta shape for capturing the creaminess of the sauce.
READ MORE: The Survival Guide to Pasta Shapes in Italy: How to Order Like You Know What You're Doing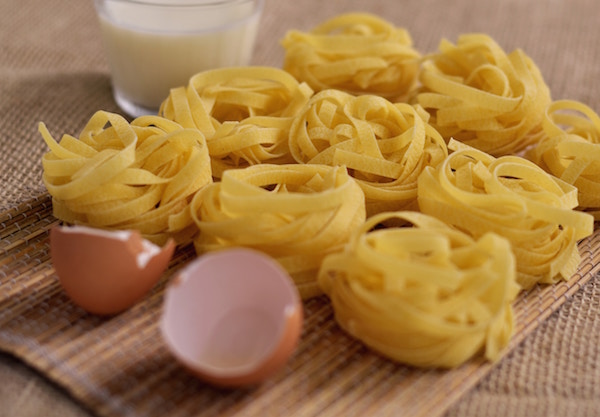 So why do we call it "Alfredo" pasta? Simple: a man named Alfredo di Lelio invented it.
Di Lelio came up with this famous dish right here in Rome in 1908. Legend says that his wife had lost her appetite after giving birth, so he came up with this simple but delicious pasta recipe. Soon, it made an appearance on the menu at the family restaurant.
But how did fettuccine Alfredo gain the international spotlight?
In the 1920s, Hollywood stars Douglas Fairbanks and Mary Pickford came to Rome on their honeymoon. After tasting the dish and falling in love with its simplicity, they asked di Lelio for the recipe, which he gave them. To express their gratitude, the couple sent him a set of golden silverware engraved with the words "To Alfredo, the King of the Noodles."
As soon as they got back to Hollywood, they spread the word of the delicious pasta. It then went on to take the United States by storm.
Soon, Alfredo's restaurant became the place in Rome for international movie stars and directors. Everyone from Sophia Loren to Frank Sinatra and Brigitte Bardot descended upon Alfredo alla Scrofa to taste the famous fettuccine Alfredo everyone was talking about in Hollywood.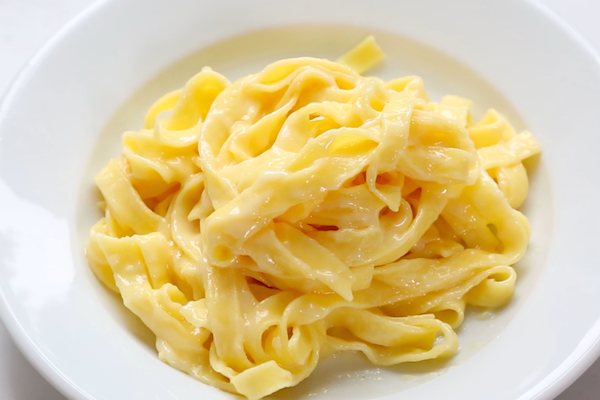 Fettuccine Alfredo today
The dish exploded in popularity across the world, along with its variations. But you'll only find the original fettuccine Alfredo at two restaurants in Rome's historic center: Alfredo alla Scrofa and Il Vero Alfredo.
Alfredo alla Scrofa is the original restaurant that Alfredo di Lelio later sold to a new owner in 1943. Il Vero Alfredo is the restaurant at Piazza Augusto Imperatore that Alfredo and his son Armando opened in 1950.
But what has changed more than 100 years after the dish was invented?
The dish never took off in its homeland—in fact, no restaurants in Italy, apart from the two Alfredos, serve it. In Italy, it's the kind of dish you make at home when you have very few ingredients in your fridge. It isn't that famous here in Rome, and many people don't even know it's a thing.
Overseas, though, it's still famous, with its notorious variations that range from parsley and heavy cream to shrimp and chicken.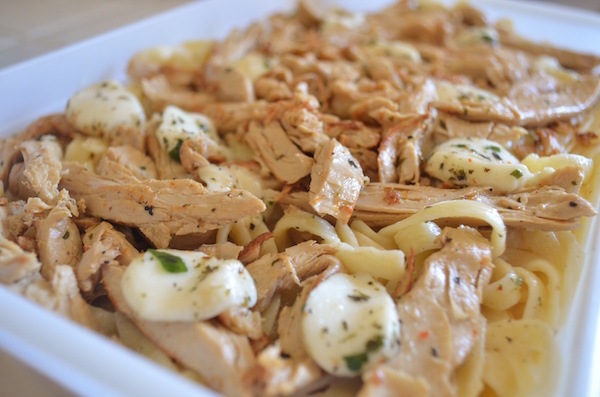 As for the two restaurants in Rome, let's just say that you won't see movie stars hanging out there anymore. Today, the most frequent guests are tourists (you'll be hard-pressed to find an Italian customer) looking to relive the good old days of an unforgettable era. But they are in fact the only two restaurants in Italy (and around the world) where the real fettuccine Alfredo can be tasted—with not a drop of heavy cream in sight.