Though the coffee ritual is often seen as more Italian, it's also a key part of daily life in Greece, too. It's a chance to catch up, gossip, and exchange ideas. As such, it is taken seriously.
When you're visiting the Greek capital, you might be wondering where to find the best coffee in Athens. From a Freddo Espresso to kick start your day to a strong batch brewed in a briki (a small, long-handled pot used to make traditional Greek coffee) to wrap up a long balmy evening, we're here to fuel your trip to the capital with a guide to the best coffee in Athens.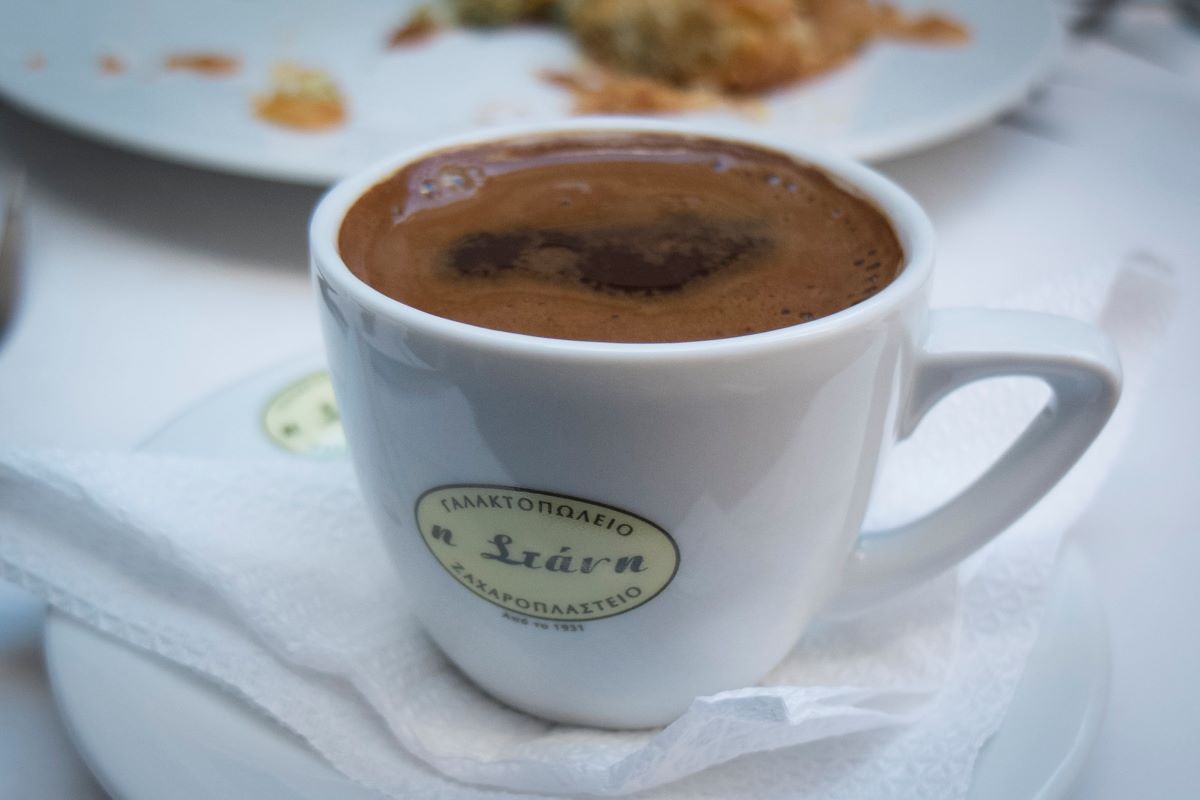 Greek coffee 101
Originally known as "Turkish coffee" when coffee arrived on Greek shores during the expansion of the Ottoman empire, the reason for its re-labelling as "Greek coffee" is tumultuous history in a cup.
Traditional Greek coffee is a dark roast, finely ground, unfiltered, and prepared in a long-handled pot called a briki. The sugar ratio can vary widely, from none at all to so thick with sweetness that you could stand a spoon in it, depending on personal taste.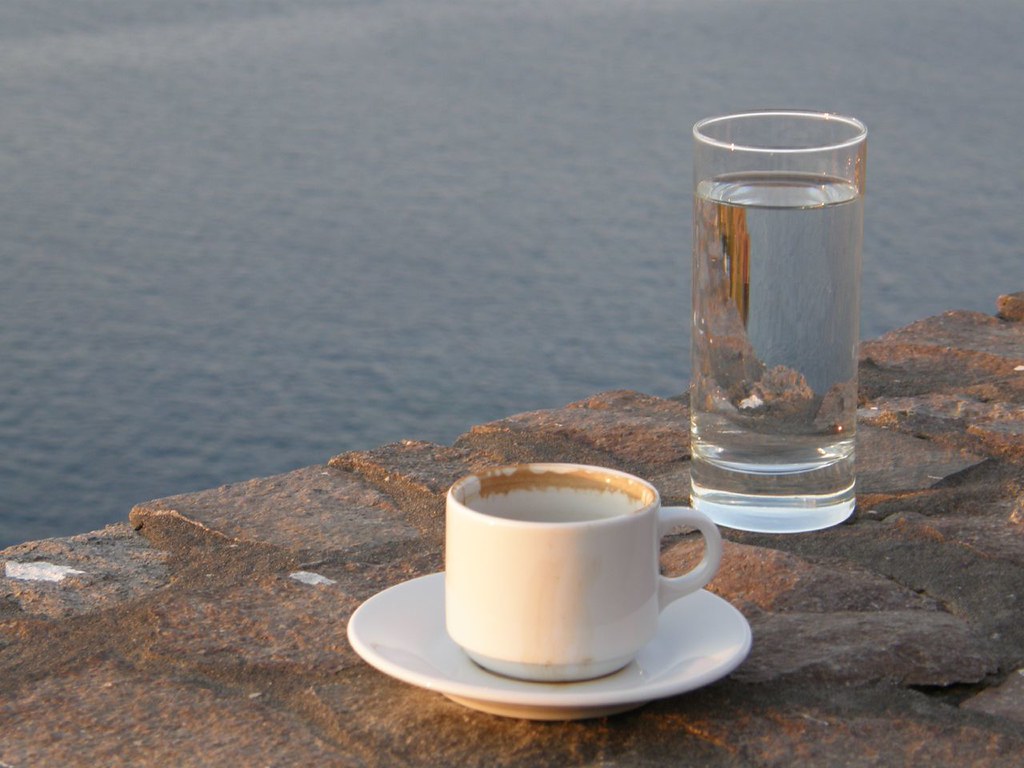 Types of Greek coffee
Ellinikos Kafes: Traditional Greek coffee, known for its strong and rich flavor. It's often served with a glass of cold water.
Metrios: A medium-sweet version of Greek coffee, where some sugar is added during the brewing process.
Glykos: The sweetest version of Greek coffee, with more sugar added during the brewing process to create a very sweet flavor.
Sketos: Sketos means "without sugar." It's Greek coffee without any added sugar, resulting in a strong and bitter taste.
Mekos: Mekos is a medium roast of Greek coffee that falls between Metrios and Sketos in terms of sweetness and bitterness.
Frappe: The word may be French, but this wonderful Greek cold coffee was born out of the 1957 International Trade Fair in Thessaloniki (northern Greece) when the demonstration of a cold shaken chocolate drink ended up with coffee granules to state the caffeine cravings of an employee. And the rest is shaken, foamy, icy history.
Freddo Espresso/Cappuccino: Ubiquitous in the long hot days of summer, freddo (which means cold in Italian) espresso or cappuccino is a way to get that caffeine hit in a cooling way.
So now you know the main types of coffee you're going to find, let's talk about where to find to drink it.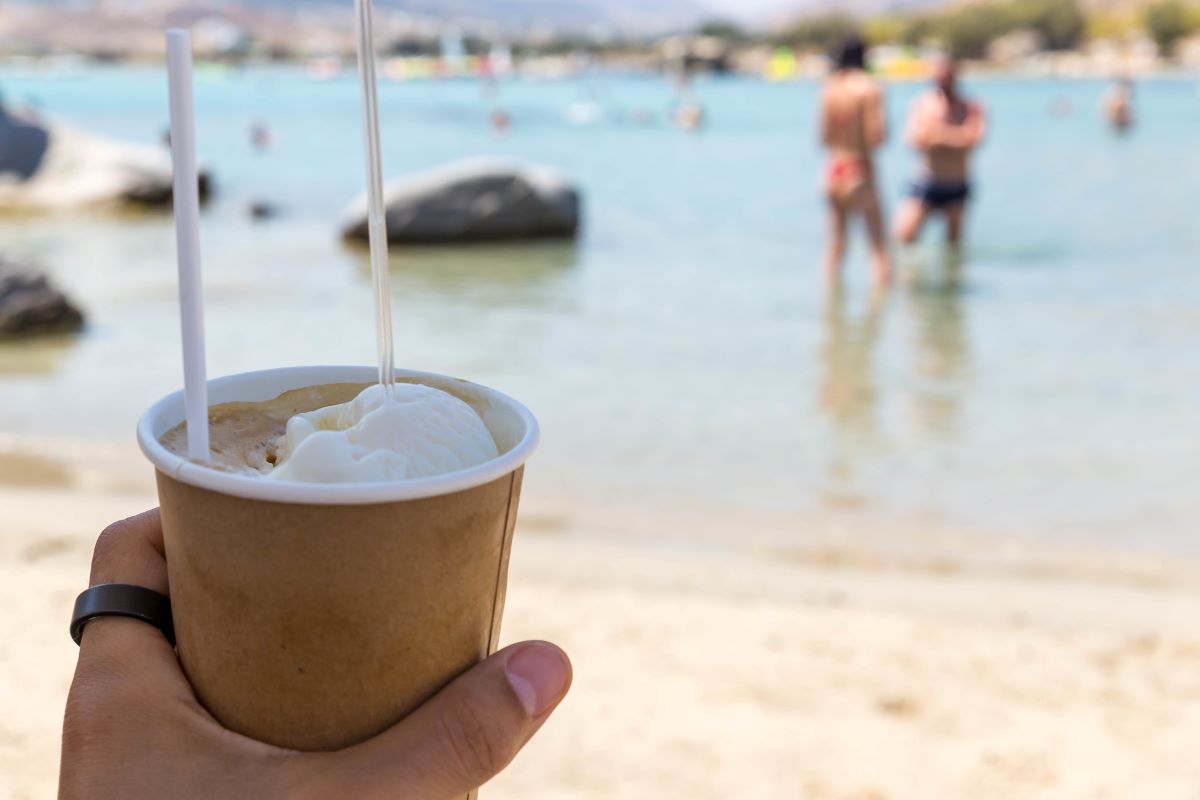 Where to find the best coffee in Athens
Oraia Ellas
Nowadays more notable for its buzzing modern coffee scene, we wanted to kick off the list with something a little more historic.
Just off Monastiraki Square, walking into Oraia Ellas (Plateía Mitropóleos 59) is like stepping back into a different era. Opened in 1839, this was the place where 19th-century Athenians would come to debate and exchange news over a cup of coffee. 
It has a full menu of traditional Greek dishes that are worlds away in quality from some of the more touristy restaurants that surround it, but this hidden gem with its magnificent views is also the perfect place to kick off a caffeinated tour of Athens. 
Cafe Taf HQ 
Moving forward in time to the 1990s, we see the birth of the next generation by the pioneering Cafe Taf. 
More than just a neighborhood cafe, Taf, under the guidance of the founder Yiannis Taloumis,  is a specialty coffee brand that educates on everything from origin to method, while fostering strong direct trade links with the producers from Panama to Ethiopia. Sustainability is at the heart of Taf's vision and while the cafe itself might be unassuming, the coffee it serves is certainly not.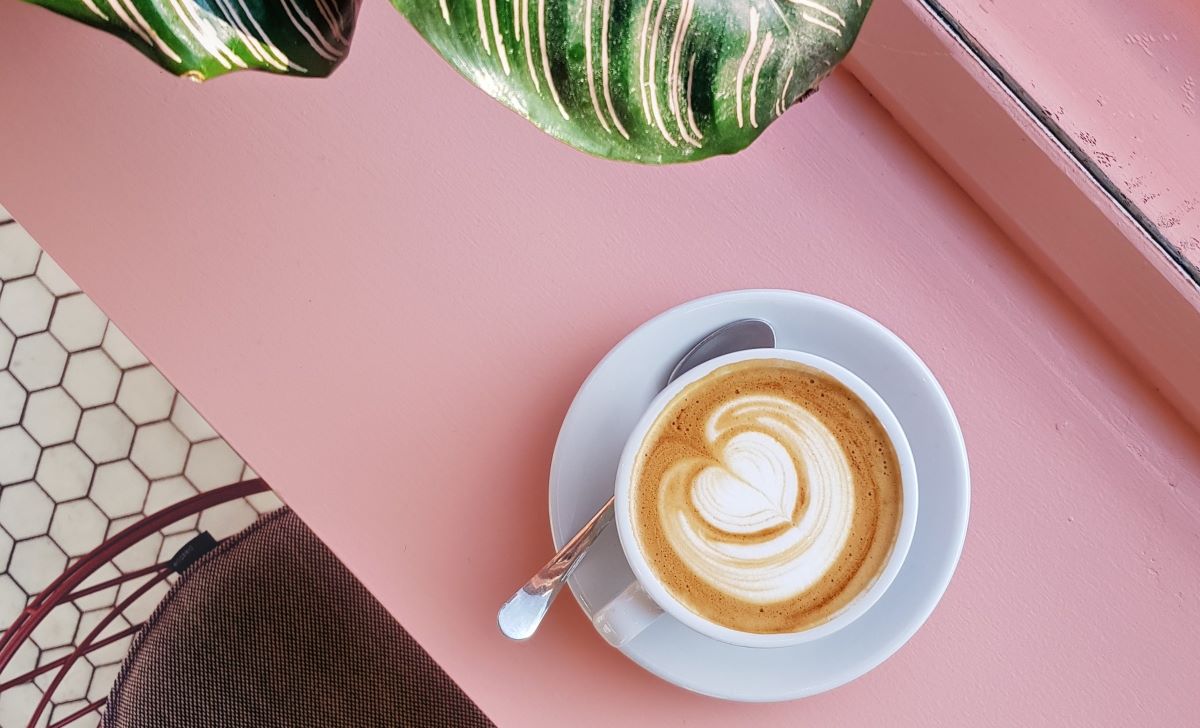 Selina Athens 
A coworking space meets backpackers hostel might not be the obvious suggestion on a list of the best coffee in Athens. However, the rooftop bar at Selina not only serves up a quality cup of joe but also brings the views, looking directly towards the Acropolis. 
More of a hidden gem than its rooftop bar counterparts, it's a great place to get some work done (or not), get your buzz on and watch the sun set behind one of the world's most famous ancient landmarks.
Third Place
In sociology circles, a "third place" refers to somewhere that is not your home or your work, but an oft-visited and neutral physical space for social connections – could be an English pub, a German beer hall or in Athens, a coffee shop.
That's exactly what Third Place in the Syntagma neighborhood is all about. Slow down and enjoy fresh roasts surrounded by minimalistic Scandinavian interior design, all lovingly curated by Katerina and Michalis, a couple with keen eyes for style and elegance.
Little Tree Books and Coffee
Everyone knows that coffee and literature go together like souvlaki and an ice cold beer. Always have done, always will do. 
Though this little cafe-bookstore is mere minutes from the Acropolis Museum, it feels like a cosy nook, light years away from the crowds. Most of the book collection, from poetry and philosophy to classic novels, are in Greek but this really adds to the ambience, showing that this is not a space that's been opened purely for the benefit of tourists.
For a local feel, an excellent coffee selection and some exquisite baked goods (you know the Greeks are fantastic at sweets, right?), grab your favorite well-thumbed tome and take a seat at Little Tree (Kavalloti 2).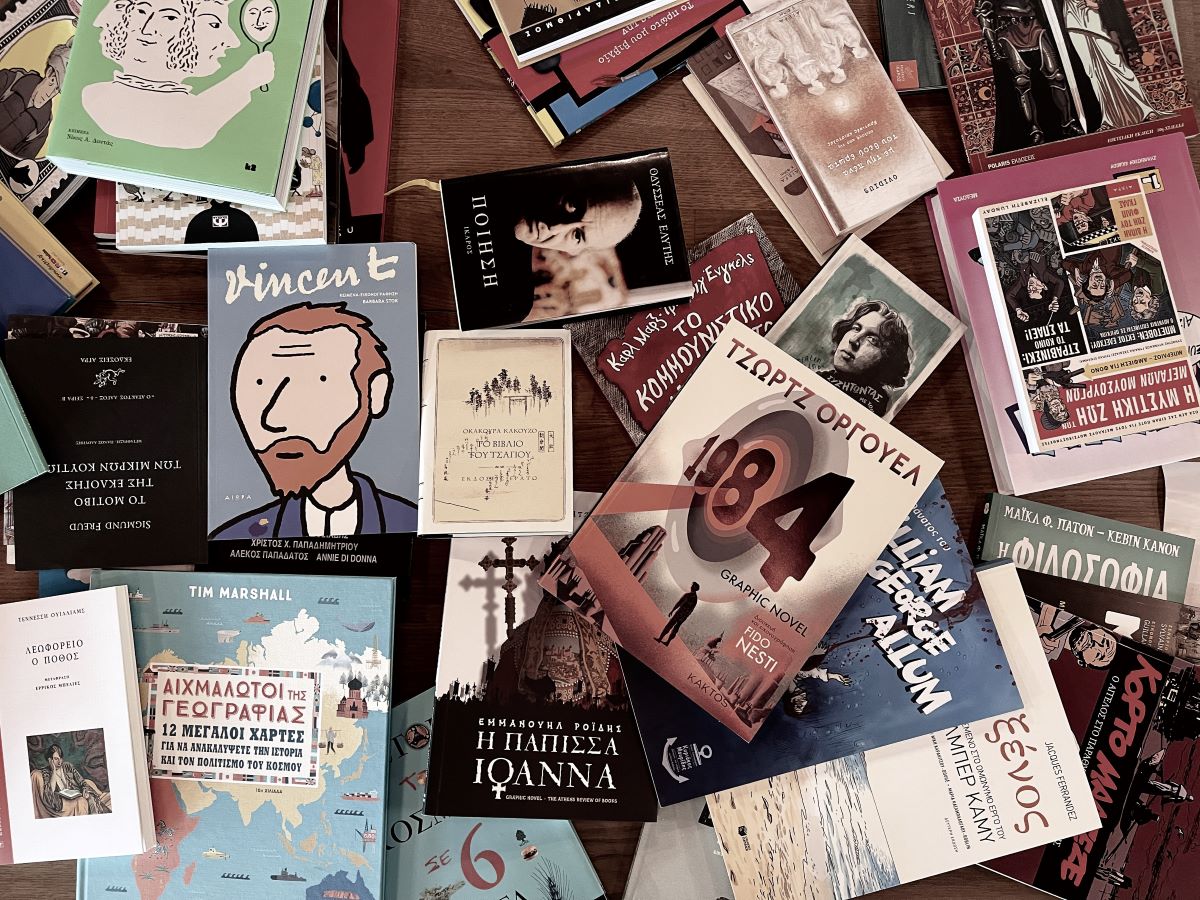 Insider's Tip: Around the corner from Little Tree, you'll find Django, one of the best gelato stores in Athens that you've never heard of. Zero waste. Ethics above profit. 100% natural. Made fresh daily. Super creative ingredients. A dream rendered in iced confectionery.
The Underdog
A great name but we'd say that this speciality coffee shop is anything but. 
In their own words, The Underdog is "roasting for the future of coffee" and so far, they're doing rather a good job of it. 
Staffed by many an award-winning barista, specialty beans and brews might be their main focus but this cooler-than-cool spot is also well worth popping into prior to a visit to the Ancient Agora for an excellent brunch offering. Pancakes, yogurt, porridge, and a whole menu of Eggs Benedict options. Yes, please. 
Caffeine Dealer
We're rounding out our guide to the best coffee in Athens with one of the highest-rated in the whole city. And these glowing reviews are not without reason – in fact, we'd bet that even the snobbiest of coffee snobs would struggle to find fault with Caffeine Dealer. 
Providing what they call "exceptional coffee experience," from flat whites to frappes, their perfect brews are best taken out and enjoyed on a stroll up the nearby Philopappos Hill which not only boasts exquisite views of the city but also, allegedly, is home to the "prison of Socrates."
The Clumsies 
Disclaimer: This actually isn't a coffee shop. However, this excellent cocktail bar is home to true masters of mixology who have been known to produce libations that perfectly balance the buzz of caffeine with the buzz of alcohol. 
But you'll find no generic espresso martinis in The Clumsies. More likely their exquisite drink called "But First, Coffee," which elevates the espresso martini with unique touches of wasabi, mango and jasmine. Who said Athenian coffee has to come in a cup?
Athens boasts a renowned culinary scene, with a few iconic items that you simply must try during your trip. Among these, coffee and souvlaki in Athens stand out as things not to miss. Stay tuned for more of the best things to eat, drink, see, and do in the Greek capital—and beyond!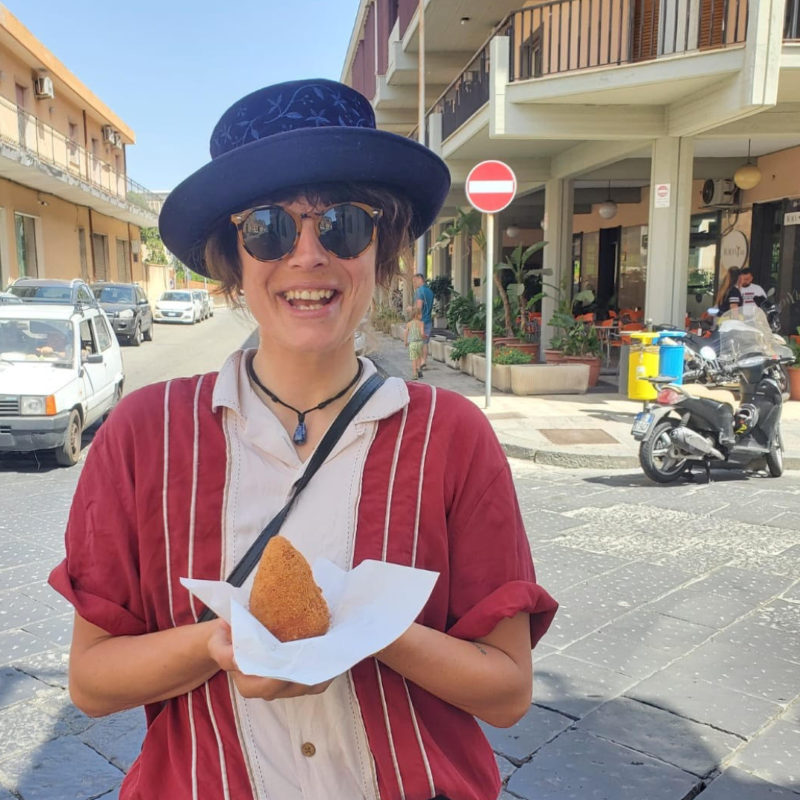 Born in Britain and made in the Med, Shabby is a true 'Enfant de Bohême', splitting her time between her native London and her adopted home on the island of Malta. As a tour guide, writer, wanderer, and culinary history obsessive, she adores challenging assumptions about the food in her birth city. Spoiler alert: it's fantastic food. Follow along on her adventures via Instagram at @shabbyontour