Italian food in general is known for being pretty meat-heavy, and some of the most famous Neapolitan dishes are no exception. Ragù, seafood pasta, meatballs, and steamed mussels, just to name a few. But don't let that discourage you, vegans and vegetarians! There is a growing number of awesome vegan and vegetarian restaurants in Naples, Italy that cater to your diet.
In addition to plant-based eateries, you can find some traditional dishes in almost all restaurants that are made without animal products. Vegan and vegetarian cuisine in Naples isn't big on fake meat or cheese that tastes like the "real thing". Rather, they rely on the fresh produce of the area to make Neapolitan style dishes that let the natural flavors of the food shine.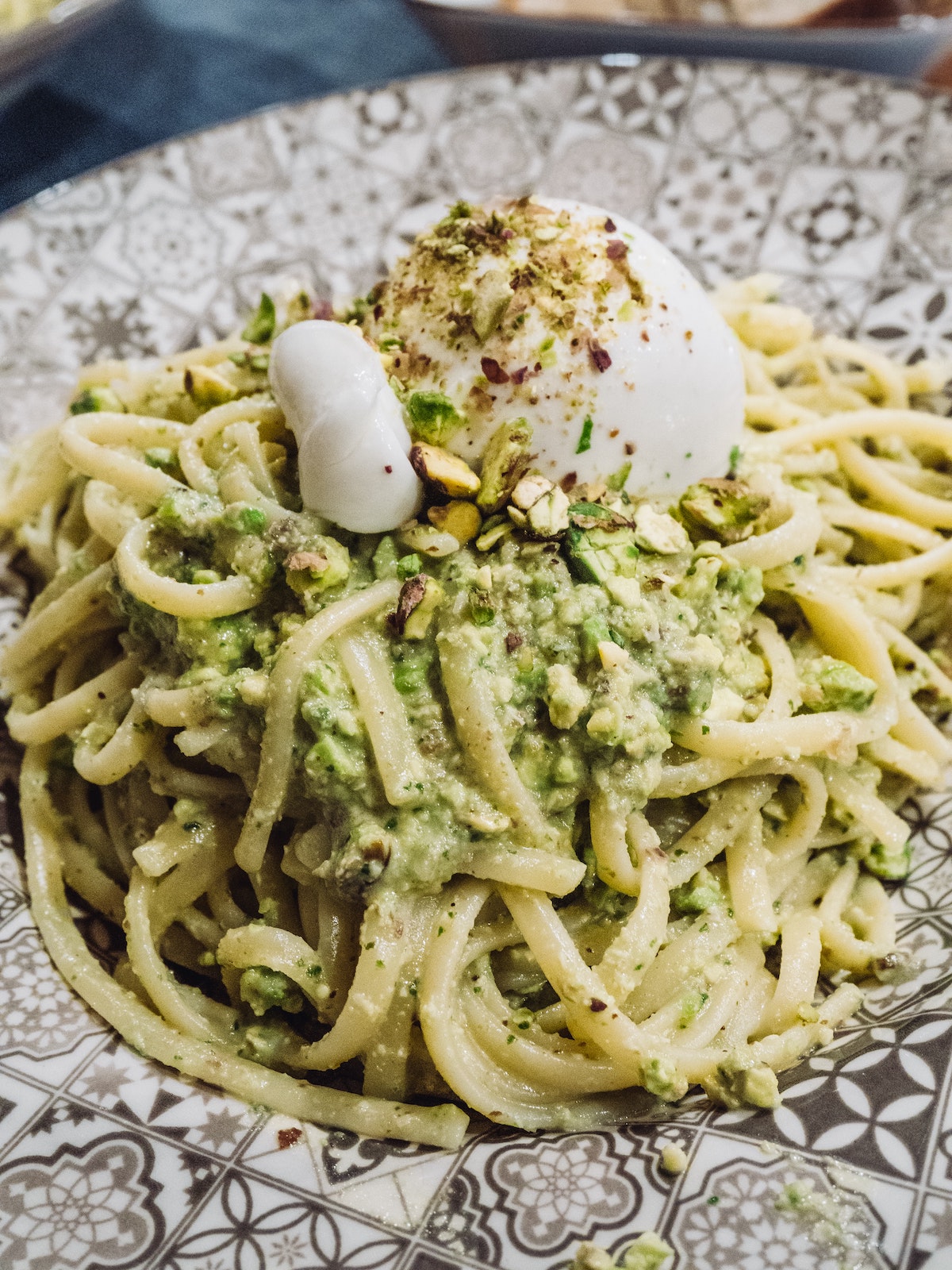 Here's our list of the best naturally veggie-based dishes, and vegan and vegetarian restaurants in Naples, Italy.
Naturally Vegan Neapolitan Dishes
Starita
There are lots of vegetarian pizza options, but you can also find a great pizza marinara (without cheese) in many places. One of the most legendary renditions can be found at Starita, but tell them to hold off on the final sprinkle of parmiggiano if you don't eat cheese.
Another classic vegan dish is spaghetti con pomodorini del piennolo, a spaghetti dish made with unique tomatoes plucked from the slopes of vesuvius.
Insider's tip: For the vegetarians out there, be careful of pasta that might seem vegetarian but really isn't. Often restaurants throw bacon, or pancetta, into cheese-based pasta dishes that don't contain other meat. It's worth asking before ordering!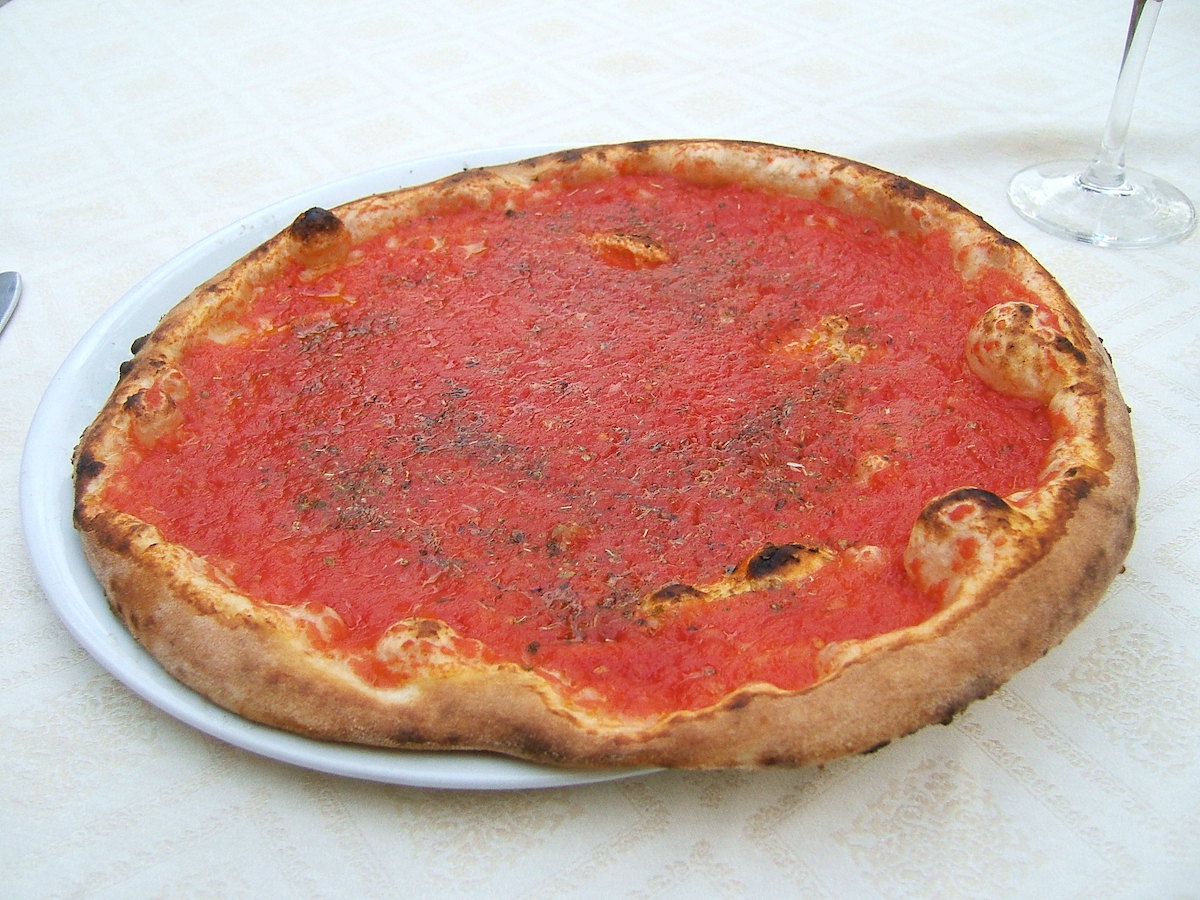 Vegetarian and Vegan Lunch Spots and Quick Eats in Naples
There are three well-known and very reasonably priced places right in the historical center where you can grab a filling and delicious lunch on the go. These vegan and vegetarian restaurants in Naples are excellent for a quick bite or lunch.
Officina Vegana
Officina Vegana (Via Sedile di Porto, 71) is a vegan tavola calda, a place where you can build your own plate of food from the options presented. You can also make custom wraps and sandwiches. Because the menu changes every day, you can go back two days in a row if you're a fan!
O'Grin
Nearby spot O'Grin (Via Mezzocannone, 83) similarly changes its menu each day, and has a large indoor seating area. They also indicate gluten free options and are happy to accommodate any other dietary needs.
OVEN Forno Vegetariano
Finally, OVEN Forno Vegetariano is a hole-in-the-wall spot that's open for lunch and dinner. They make great "meatballs" from eggplants, pumpkins, and other vegetables, so you can get a taste of the famous Italian dish with none of the meat!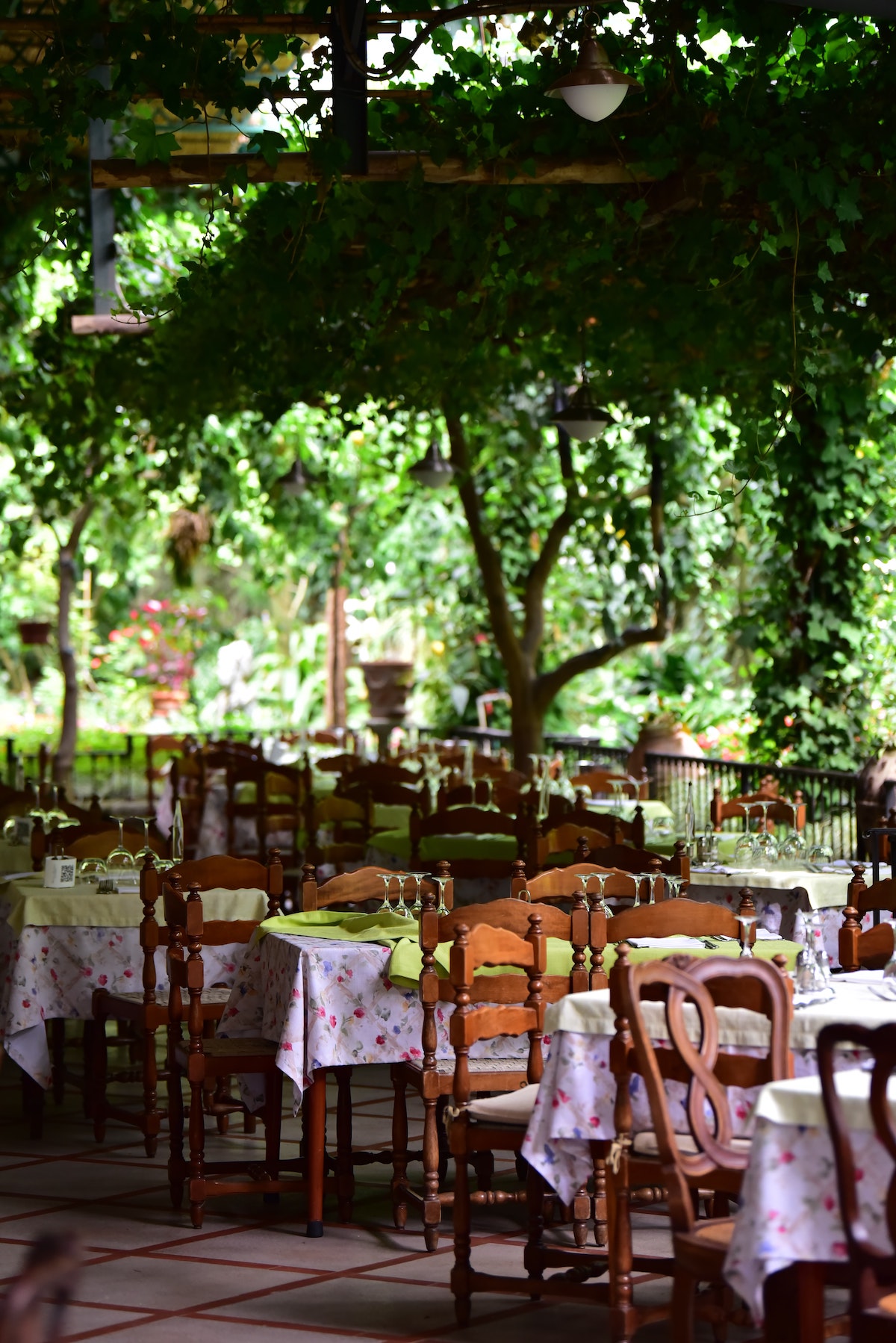 Sit-down Vegan and Vegetarian Restaurants in Naples
Cavoli Nostri
Cavoli Nostri (Via Palepoli, 32), in the neighborhood right next to the sea, has an extensive menu of starters, first courses, second courses, burgers, and dessert. Their grigliata mista of grilled seitan, mushrooms, tempeh, and more is a perfect sharing plate for the table. They also have a wine list full of local varieties. You can find something for everyone here!
Vitto Pitagorico
We can't talk about vegan and vegetarian restaurants in Naples without mentioning the high-end Vitto Pitagorico across from the national museum. They're a bit pricier, but serve ample portions of food and set the bar high on quality. Their zucchini spaghetti and vegan moussaka are packed with flavor, and their pasta dishes always deliver.
Sorriso Integrale
Sorriso Integrale (Vico S. Pietro a Maiella 6) is a more budget-friendly spot in centrally located Piazza Bellini. Their adorable outdoor seating area is secluded from the noise and chaos of the historical center. They serve large portions of vegetable heavy dishes, all organic and locally sourced.
At Sorriso Integrale get the piatto unico, or large mixed plate, if you want to sample the seasonal offerings. It's big enough to provide a light lunch for two, but if you're really hungry, pair it with something else like a local cheese or vegan protein plate.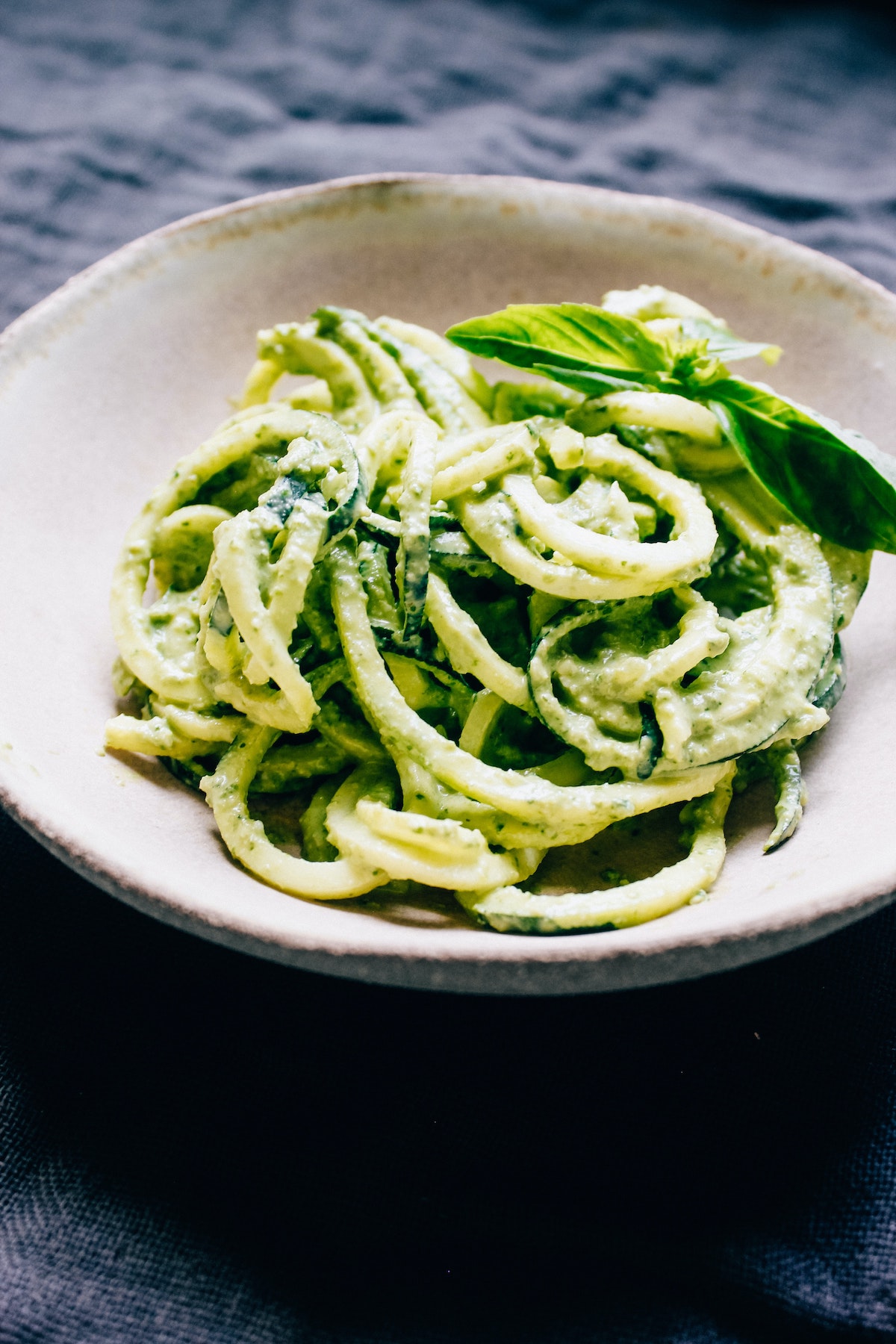 Vegan-Friendly Sweets
Most of the restaurants listed above will have desserts on their menus, but we would like to highlight two other places for great vegan desserts.
Vegan Art By Sbuccia e Bevi
Vegan Art By Sbuccia e Bevi (Via Duomo, 238) is well-known for its sweets and pastries. They have so many different options to choose from, from Neapolitan classics like babà (a rum soaked cake) to creative semifreddi.
Mennella
Walking around Naples, you'll probably notice the gelato shop Mennella, which has various locations in the city. Although it's not a vegan gelato shop, their naturally vegan sorbet is some of the best you'll ever taste. They always have four to six different sorbet flavors, often using seasonal fruits like fig, mulberry, or apple. If you're indecisive, you can ask for a sample spoon.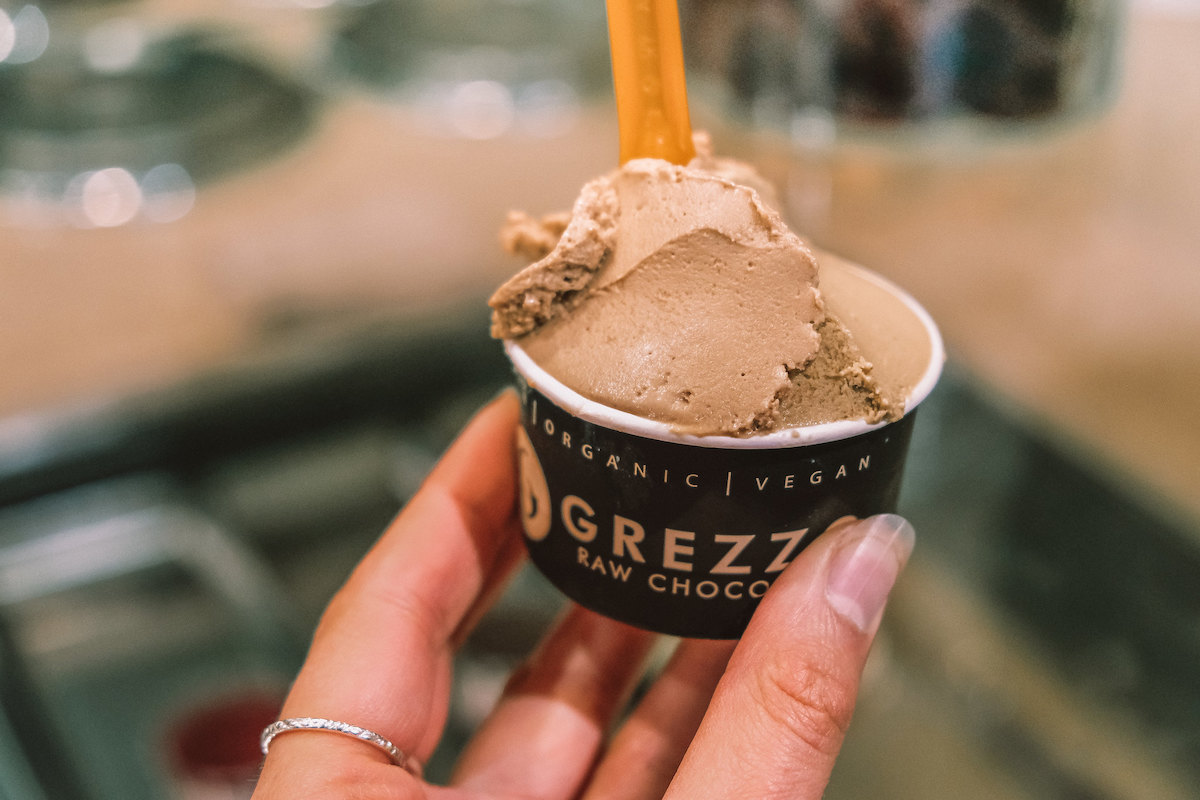 Although much of Neapolitan cuisine is made up of meat and fish, there's no lack of flavorful vegan and vegetarian food in Naples. We hope this ultimate guide to vegan and vegetarian restaurants in Naples, Italy has provided ample encouragement for all the hesitant plant-based eaters out there who were worried about food options in Naples. Buon appetito!
Curious to know the secrets behind why Neapolitan pizza is so amazing? Join our Original Naples Pizza Tour to discover the magic behind the world's most popular food. Even better, our tour is vegetarian and vegan-friendly!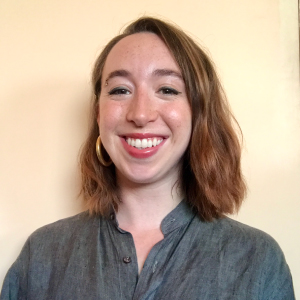 Chelsea has lived in Naples for five years and is deeply embedded in the community, volunteering frequently with local groups to improve the city they call home. Chelsea speaks some Neapolitan as well as fluent Italian. (Yes, Naples has its own language!) They have a deep appreciation for the simple pleasures of the city – a strong espresso in the morning, chaotic open air markets, the smell of the seaside, and, of course, a fantastic pizza.