Naples is a port city, which means it has excellent seafood. But the abundance of traditional menu items can sometimes be overwhelming. That's what we're here for!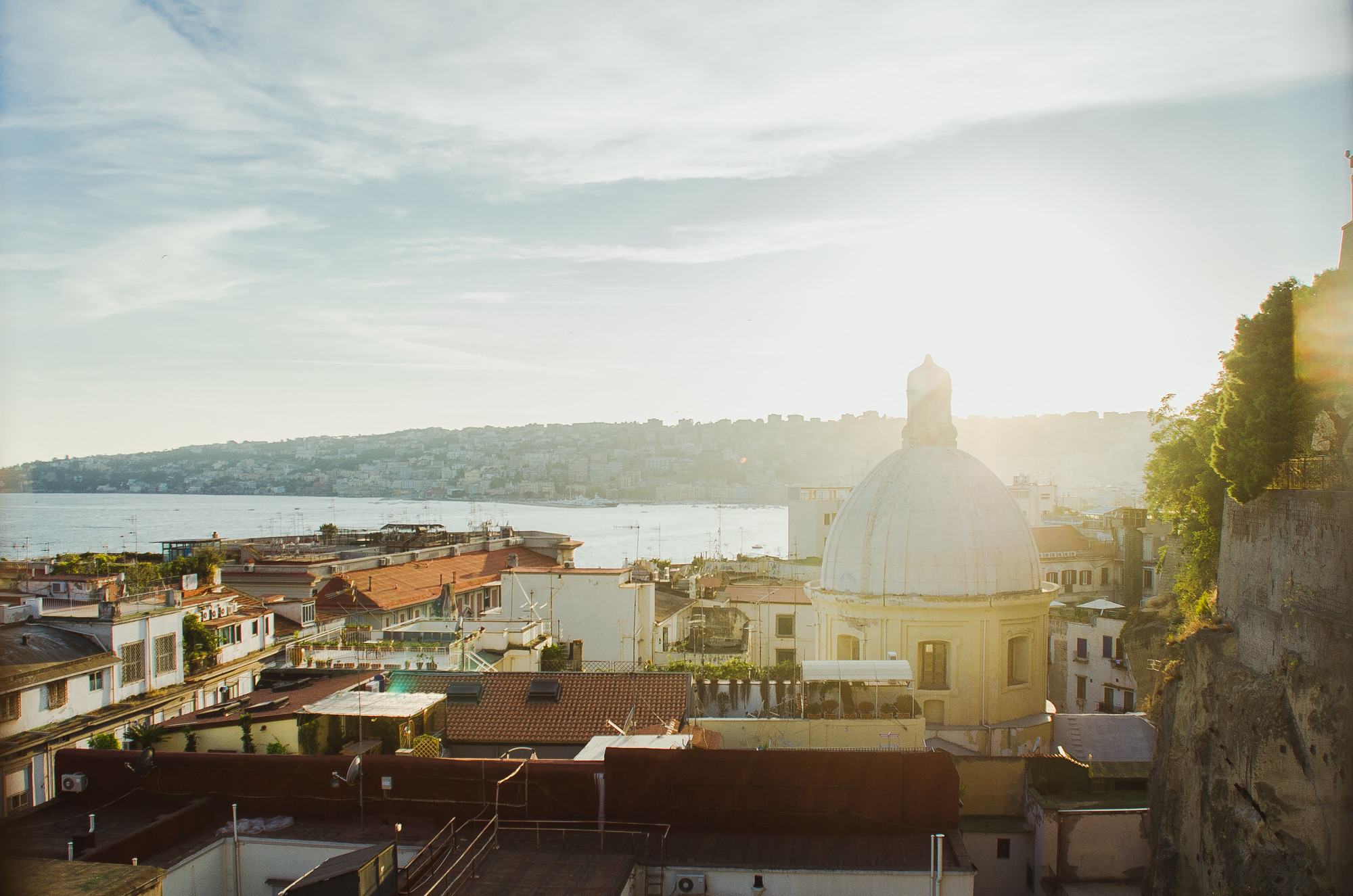 In Naples—just like anywhere in Italy—food at restaurants is divided into antipasti (appetizers), primi (first course of pasta), and secondi (main course of meat, fish, or other protein). We'll go down each category and list some of the best seafood dishes to try. If you're an adventurous eater, don't miss the bonus category of raw seafood, too!
Appetizers and seafood pasta dishes (Antipasti e primi di pesce)
Alici marinate & salmone marinato
One of the most common nibbles at the beginning of a meal is marinated fish. Most often, the fish of choice is alici, or small anchovies, but sometimes restaurants have marinated salmon or other white fish options. The fish are marinated in a tangy mix of vinegar, lemon, garlic, parsley, salt, and pepper. As a cold appetizer, it's especially common during the warmer months.
Scialatielli ai frutti di mare
Scialatielli (sha-la-tee-eh-lee) is a tongue twister of a pasta shape found in this region. It's a medium length, thick noodle and it's usually handmade and fresh. Frutti di mare literally means "fruit of the sea", but it's what we would call shellfish. Mussels, clams, and sometimes shrimp are tossed with oil, garlic, parsley, and tomatoes, coating the fresh pasta in a flavorful sauce.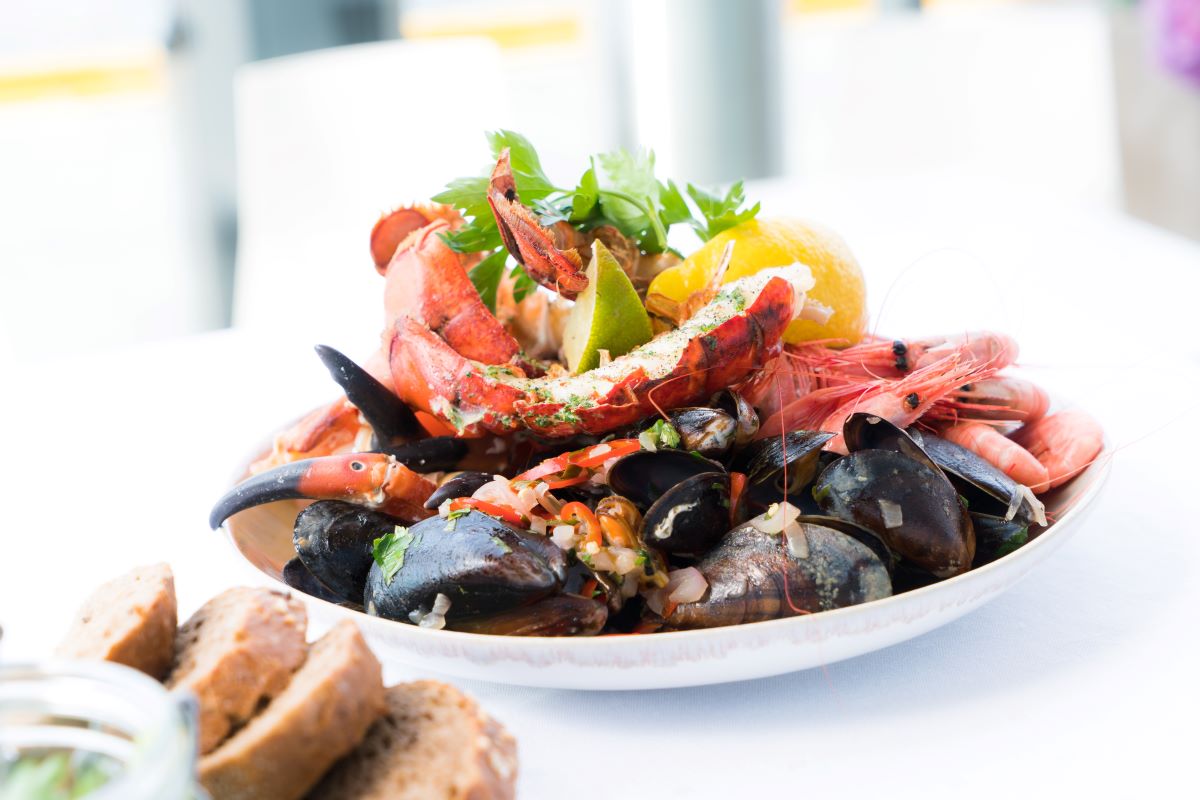 Pasta e fagioli con cozze
Usually served in a ceramic bowl, this dish combines white beans and mussels with short pasta. The beans create a creamy sauce, and the steamed mussels flavor it with a savory brine. It's a rustic, hearty meal.
Spaghetti alle vongole
We can't talk about seafood in Naples without talking about spaghetti alle vongole, or spaghetti with clams. It's one of the simplest dishes, but is outstanding when done right. A pile of clams is heaped on top of spaghetti seasoned simply with olive oil, garlic, and parsley.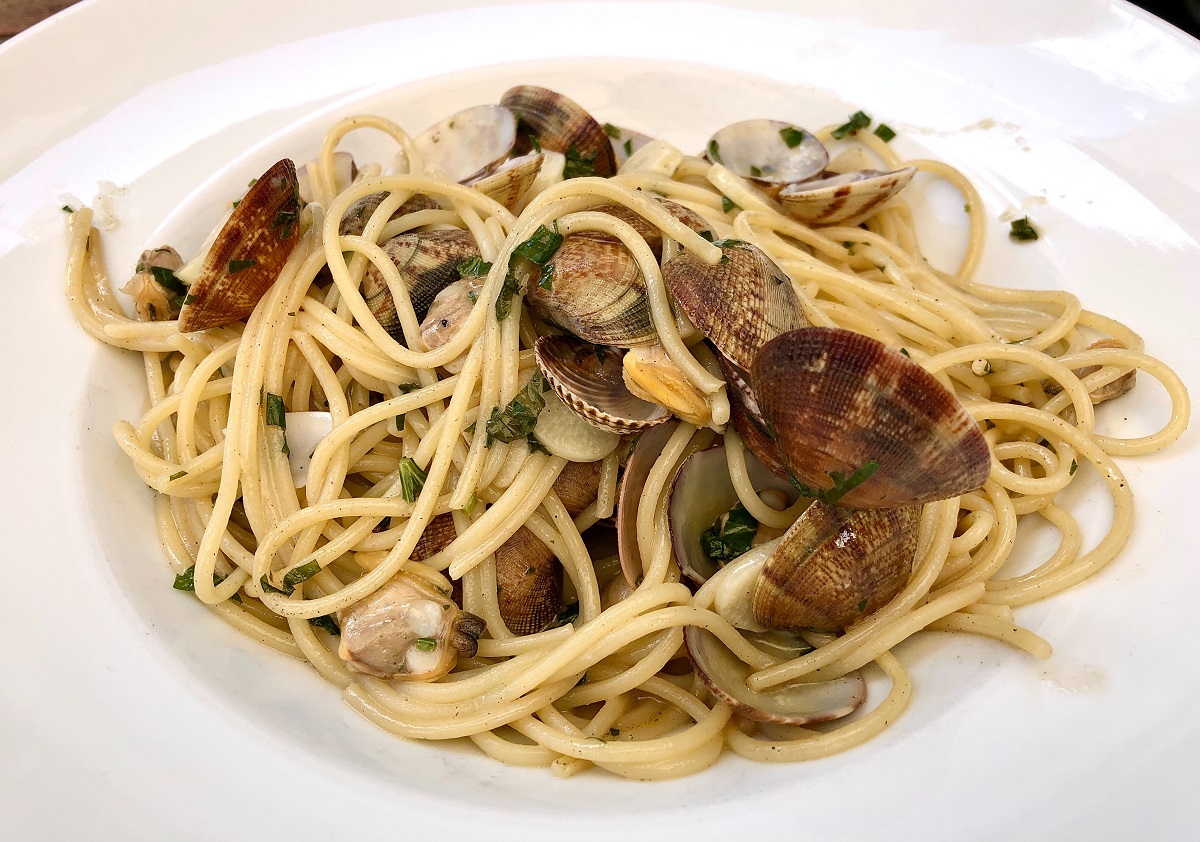 Where to find great seafood appetizers and pasta
Pescheria Azzurra (Via Portamedina, 3/4 5) is hands down one of the best places to get seafood pasta in the city. Their paccheri (a type of large tube pasta) dishes are especially mouthwatering.
In the Quartieri Spagnoli neighborhood, two homestyle trattorias have standout seafood pasta—A Cucina Ra Casa Mia (Via Carlo de Cesare, 14), and Trattoria Antica Capri (Via Speranzella, 110). The pasta e fagioli con cozze at Antica Capri comes in a ceramic bowl with a pizza crust on top that you can dip in the creamy pasta sauce.
Near the botanical gardens of Naples, 'A Figlia d''o Marenaio is a well-known for its traditional cooking. Their spaghetti alle vongole is one of the best in the city.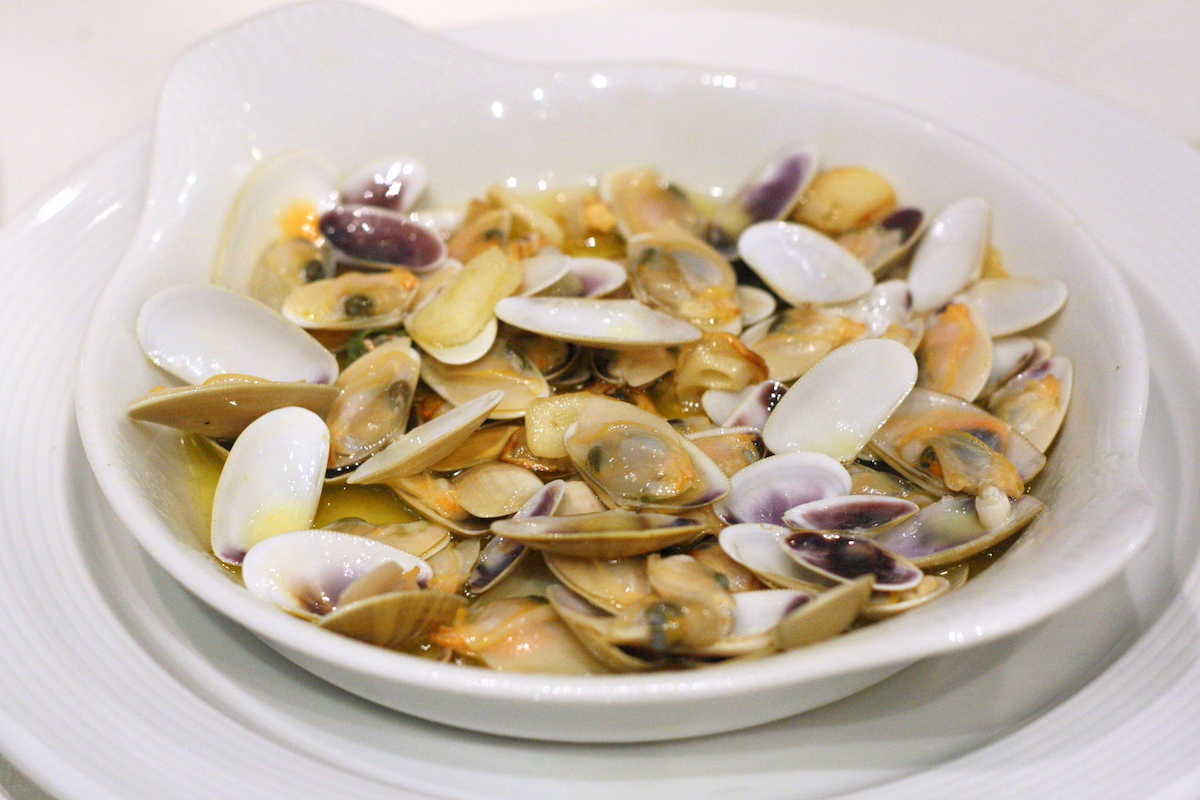 Naples is a great city to eat clams and other seafood.
If you're in Naples for a few days and have some time to get out of the historical center, book a table at stunning restaurant A' Fenestella. Situated in a tiny seaside neighborhood called Marechiaro, it offers breathtaking views from the restaurant. In the warmer months, bring your bathing suit for a dip in the sparkling water below. The restaurant is known for its seafood, but the pasta is especially mouth-watering. Reach Marechiaro with bus 140 from Piazza del Plebiscito, exiting at Discesa Coroglio.
Main courses and fried fish options (Secondi e fritti di pesce)
Pescato del giorno all'acqua pazza
When you see pescato del giorno, it's a good sign—it means whatever is fresh. Usually the catch of the day is a type of white fish, either spigola (sea bass) or orata (gilt-head bream). You can order it grilled, but we recommend all'acqua pazza. Translated literally it means "in crazy water". The fish is sauteed in a pan with fresh tomatoes and lots of garlic, which engulfs the fish in flavorful sauce.
Polipetti alla luciana
If you love octopus, this one's for you. Tiny octopuses are cooked in a flavorful sauce of tomatoes, olives, and capers. Scoop up the sauce and fish with bread for a real treat.
Calamari e gamberi fritti
Neapolitans love fried food, and seafood is no exception. Order up a hot plate of fried calamari and gamberi (shrimp), or opt for just one out of the two. The salty, battered fish with a squeeze of lemon on top is always a winner as a sharing plate for groups. Or order it as a main course with some different contorni (vegetable sides) to balance it out.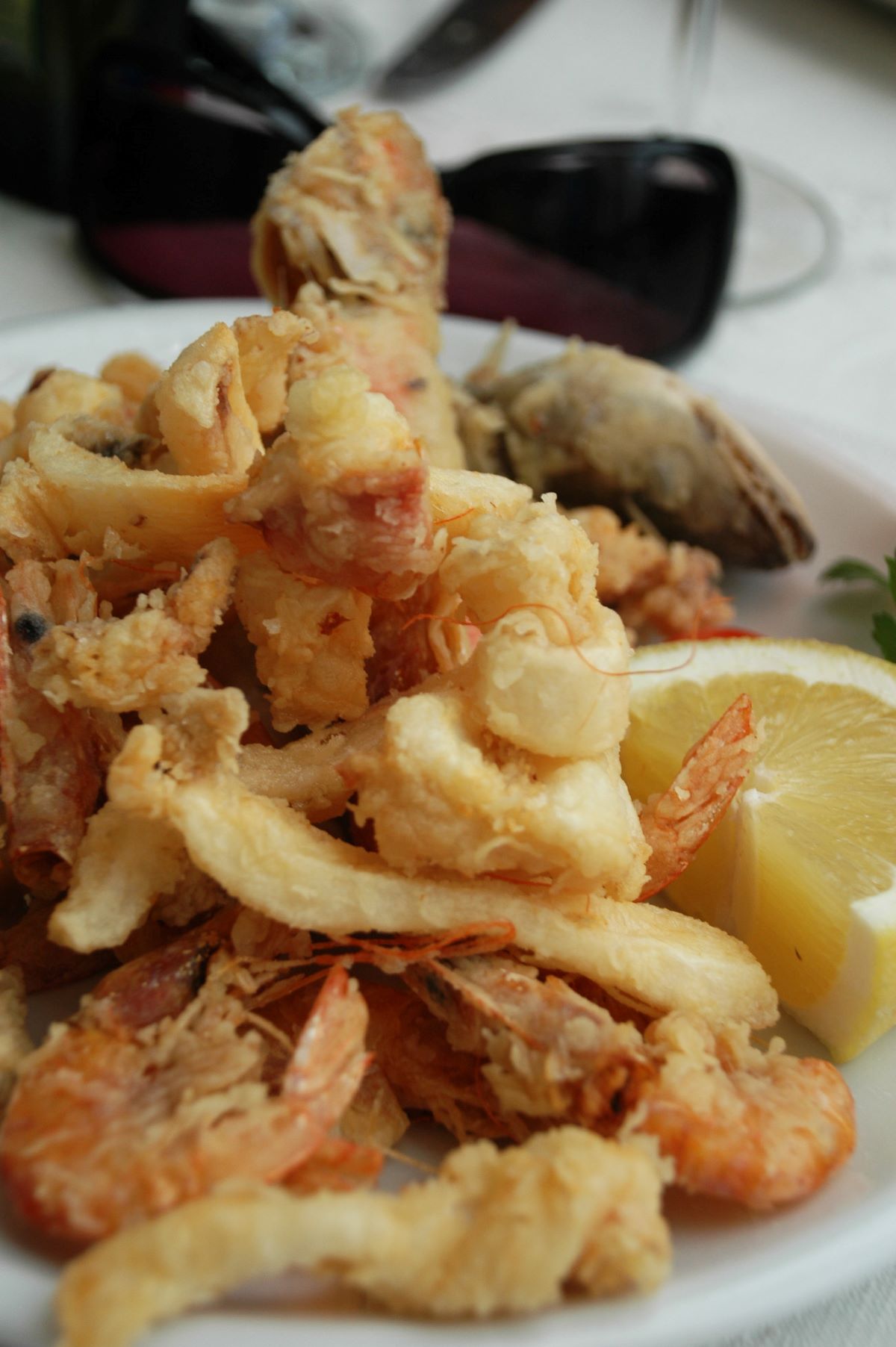 Baccalà fritto
You can find baccalà, or cod, prepared in several different ways in Naples. One of the best ways to eat it, though, is fried. No matter how it's prepared, you really can't go wrong.
Where to find great seafood main dishes and fried fish
Three welcoming home-style restaurants around the city are Osteria Napulion (Via Giovanni Nicotera, 42), Taverna dell'Arte (Rampe S. Giovanni Maggiore, 1), and Osteria Mattozzi (Piazzetta Scacchi Arcangelo, 9/19). They all have simple and traditional menus that include the dishes in the list above, done well.
Another down-to-earth spot is A Taverna d''e Zoccole (Vico Lungo del Gelso, 96). If you go there at lunch, you're likely to be treated to a serenade of Neapolitan music by wandering musicians. We guarantee that the Neapolitans eating at the restaurant will know every word to every song—and sing along.
A more modern and creative addition to the scene is Azzuppa. They take the traditional ingredients of the city and combine them in playful ways. The locale also has a well-researched wine list. Careful, though: Azzuppa only opens for dinner.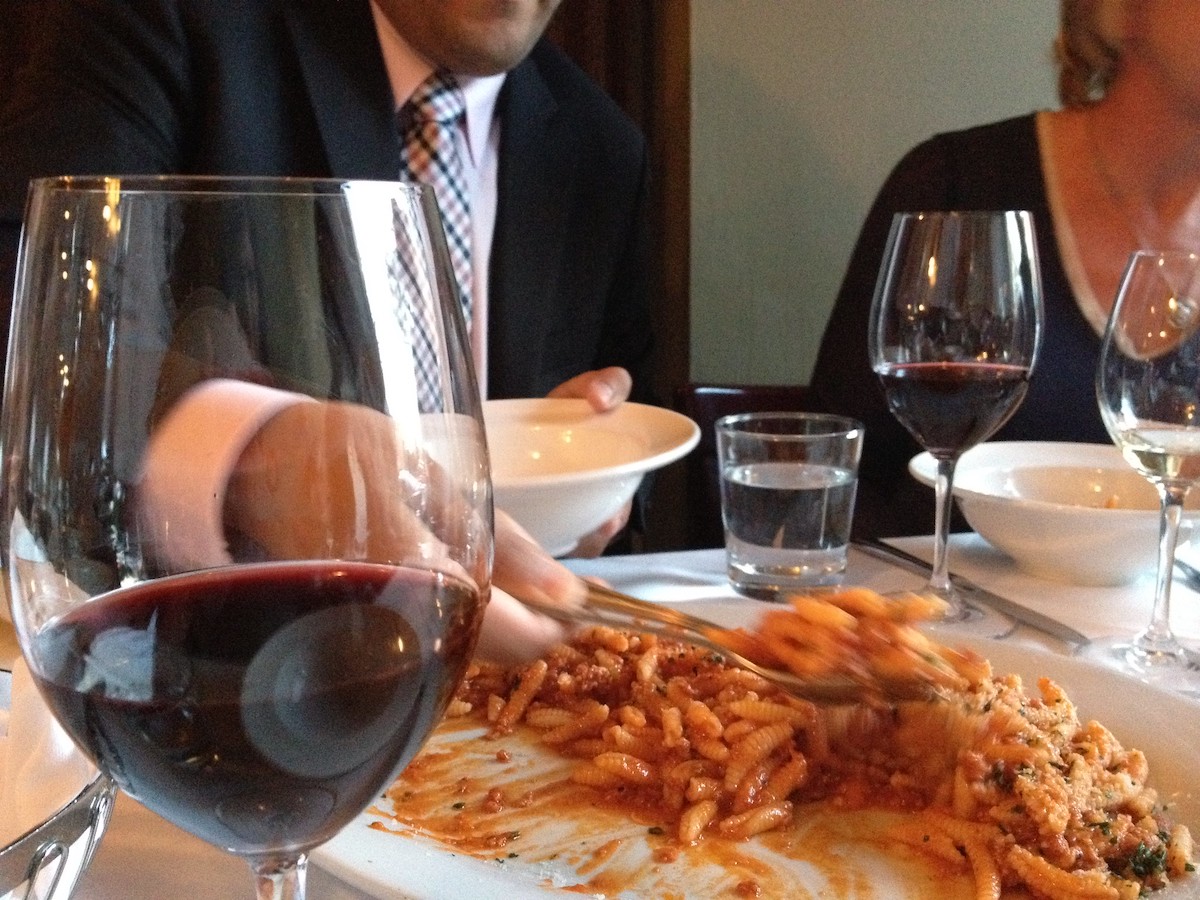 Raw fish (Pesce crudo)
Because of its proximity to the sea, Naples has some standout restaurants that serve up high quality raw fish.
CrudoRe (Via Carlo Poerio, 45/46) and Pescheria Mattiucci (Vico Belledonne a Chiaia, 27) are both located in the seaside neighborhood of Chiaia. CrudoRe offers a sophisticated dining experience, while Pescheria Mattiucci has a more hole-in-the-wall feel. Both have delicious raw options from oysters to shrimp to fish carpaccio.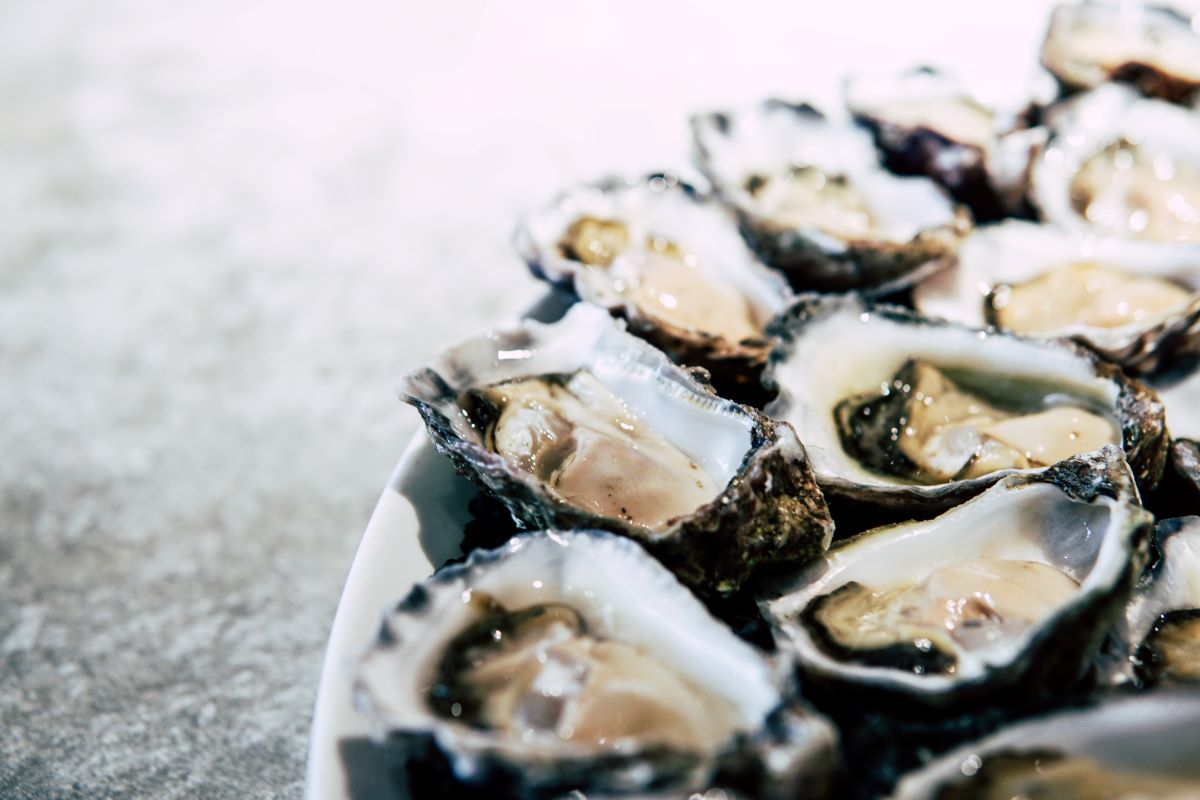 The best restaurants for raw fish in Naples
Il Miracolo dei Pesci (L.go Sermoneta, 17) is a very casual eatery that doesn't look like much from the outside but serves up excellent raw fish along with pasta dishes and fried fish.
Craving something other than Italian cuisine? It happens. Sushi is very popular in Naples, and Konoha (Via Aniello Falcone, 163) is definitely one of the best spots in terms of the quality of fish.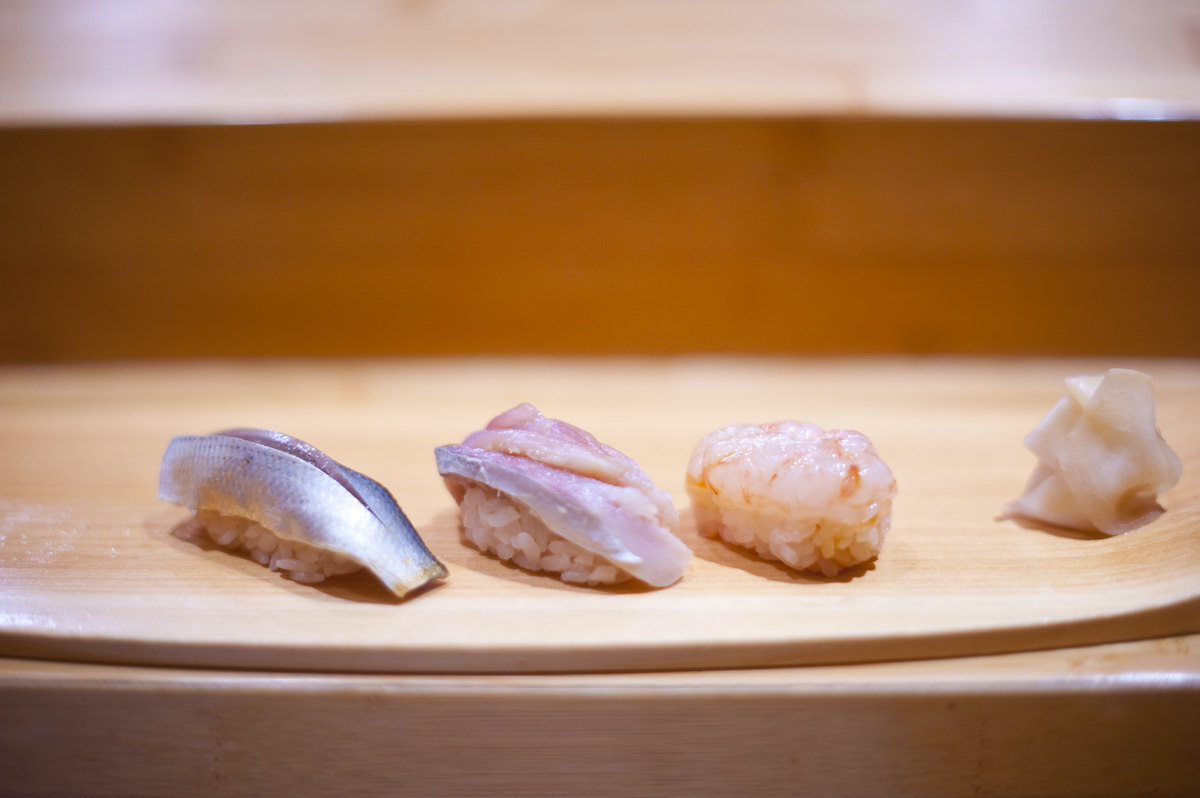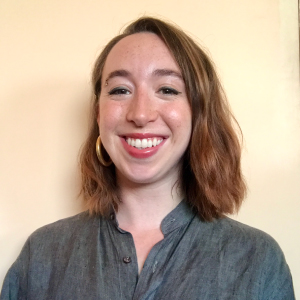 Chelsea has lived in Naples for five years and is deeply embedded in the community, volunteering frequently with local groups to improve the city they call home. Chelsea speaks some Neapolitan as well as fluent Italian. (Yes, Naples has its own language!) They have a deep appreciation for the simple pleasures of the city – a strong espresso in the morning, chaotic open air markets, the smell of the seaside, and, of course, a fantastic pizza.