Little Italy once consisted of a large swath of lower Manhattan, stretching from the Bowery to Lafayette Street and Houston Street in the north, down to Worth Street in the south. In 1910, there were 10,000 Italians living in this lower Manhattan neighborhood, one of the poorest parts of New York City at the time.
But as Italians moved up the economic ladder around the middle of the 20th century, they moved to middle-class neighborhoods in Brooklyn and New Jersey. Today, what constitutes Little Italy is merely a five-block stretch of Mulberry Street.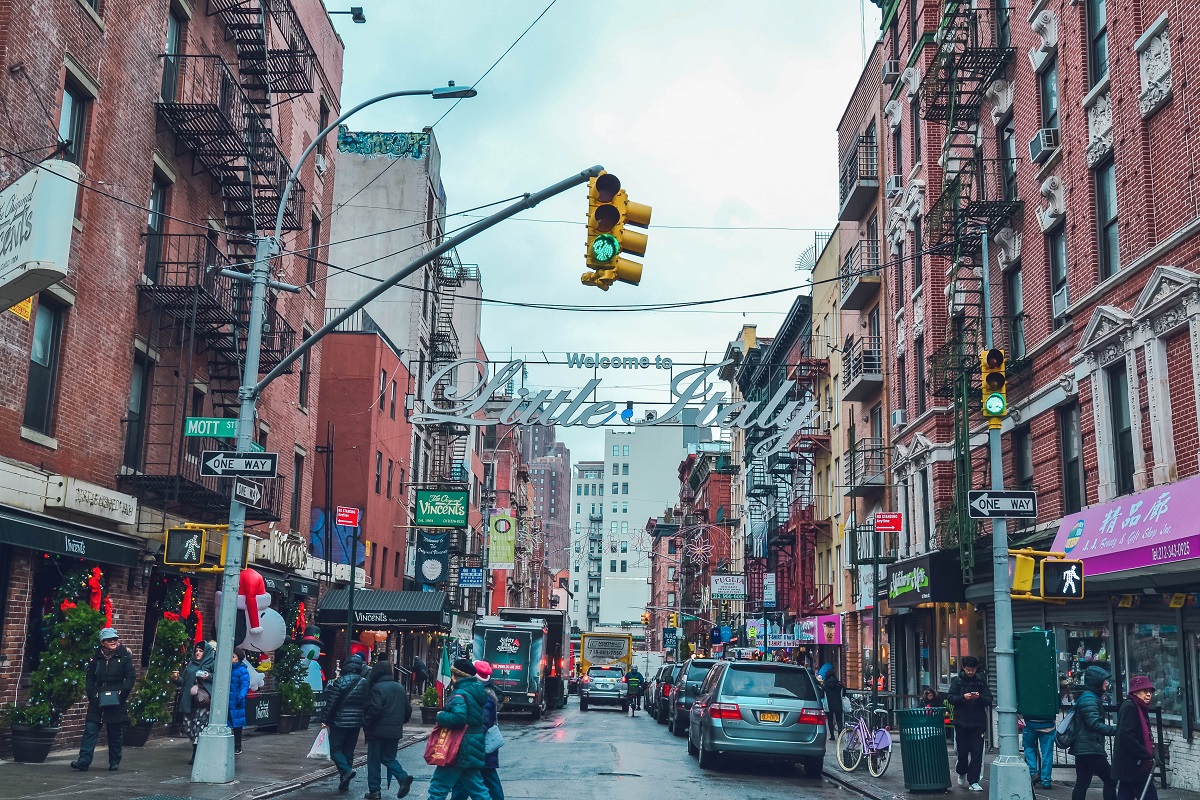 Visiting Manhattan? Make sure to bookmark our list of the best restaurants in Little Italy (NYC). Photo credit: Alex Haney
For visitors to New York seeking "authentic" Italian-American fare, heading to Little Italy might be tempting, as Mulberry Street is flanked by a legion of mediocre restaurants that are in a competition with each other over whose "gravy" is redder, whose meatballs are bigger, and who can make a more outlandish fake Italian accent with which to speak to tourists.
If you're in Little Italy and your stomach rumbles, you don't have to eat subpar Italian fare. If you know where to stick your fork, you can find some great Italian restaurants—which sometimes means hitting some of the eateries on neighboring streets within the old boundaries of what constituted Little Italy. After all, according to the Italian-American Museum, NoLIta isn't an acronym for "North of Little Italy," but rather "Northern Little Italy."
Here are our picks for the nine best restaurants in Little Italy (NYC):
Di Palo's
Long, long, long before that questionably named Italian mega-store Eataly crossed the Atlantic and plopped itself down in the Flatiron District of Manhattan, this food purveyor was selling superlative Italian foodstuffs in Little Italy. And it still does. Stop at Di Palo's (200 Grand Street and Mott Street) to pick up some juicy, tender porchetta, massively meat-stuffed sandwiches, and antipasto salads.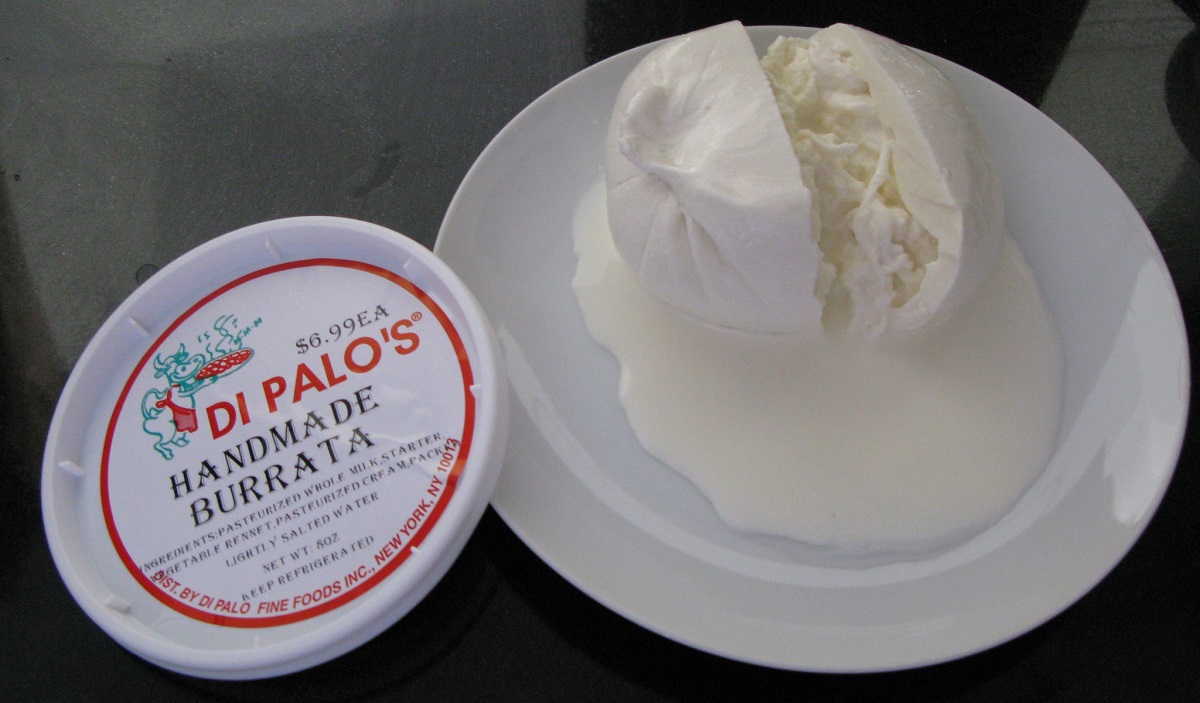 Open in 1925, Di Palo's offers meats, cheese, sauces, and other Italian delicacies. Photo credit: Dan Costin
Aunt Jake's
Even though this restaurant is smack in the heart of Little Italy's restaurant row, Aunt Jake's somehow eschews the schlocky decor and the aggressive menu-holding sidewalk restaurant barkers that have infected so many other eateries along Mulberry Street.
The sleek interior is a fine venue to sample the many handmade pastas, which is the specialty here. The sweet potato gnocchi and the squid-ink bucatini are particularly great. The restaurant allows diners to mix and match with pasta shapes and sauces, so the combinations are endless.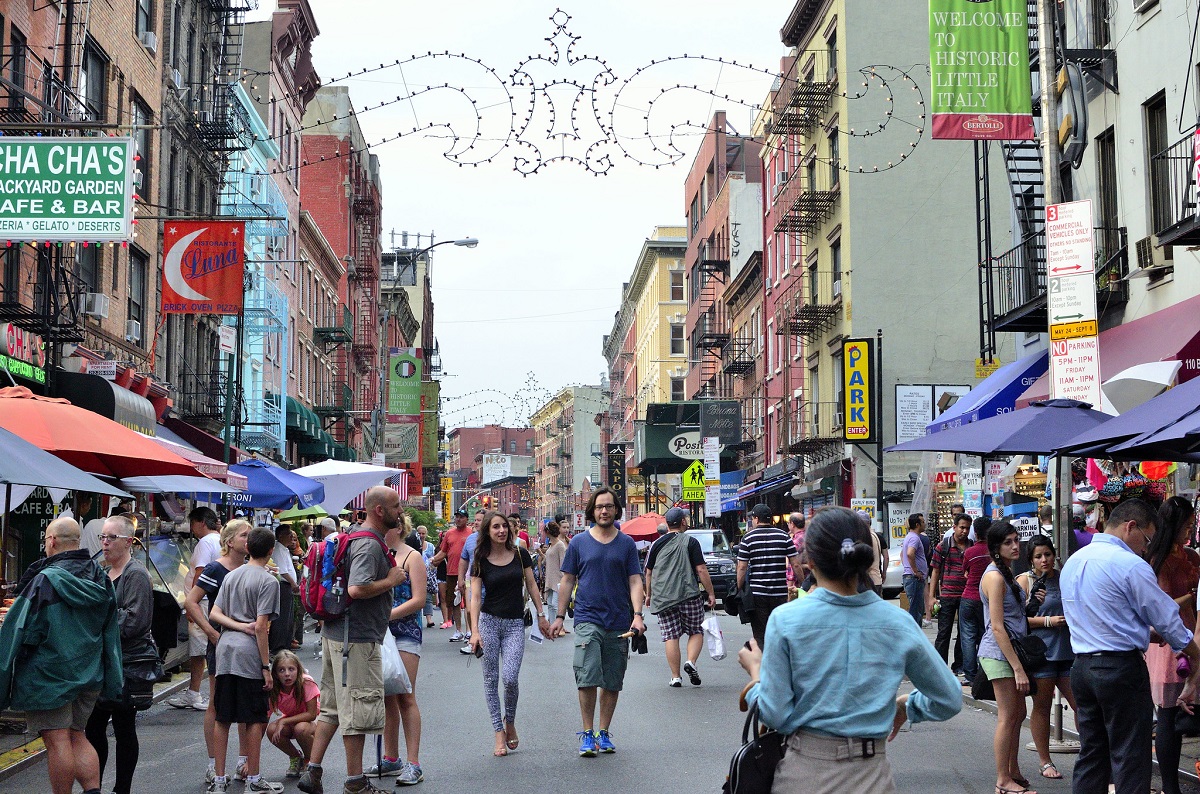 Strolling down Mulberry Street in Little Italy. Photo credit: Steven Pisano
Emporio
Located in NoLIta, or the northern, less tacky part of Little Italy, Emporio is a Roman-accented eatery with a menu of excellent pasta options, including a particularly toothsome cacio e pepe and rigatoni alla Norcina, a sausage-laced pasta dish from Umbria that one doesn't see on this side of the Atlantic very often. Emporio also fires up some excellent thin-crust Roman-style pizzas.
Lombardi's
Claiming to be the first pizzeria in the United States, Lombardi's first fired up its pizza-making oven in 1905 on the corner of Mott and Spring Streets, a prime time when Italians were fleeing their homeland to hopefully start a better, more prosperous life in New York and beyond.
The pizza here is still excellent. It's thin. It's crispy. And it's tangy from the tomato sauce – exactly as New York pizza should be. Do yourself a favor and take advantage of complimentary sprinkling of chopped garlic that Lombardi's offers to put on any pizza. It gives it an extra delicious zing.
Parm
Started by chefs Rich Torrisi and Mario Carbone who have gone on to create a rich restaurant empire (Dirty French, Santina, Sadelle's and ZZ Clam Bar, among others), this location of Parm was the first of what would become a mini-chain, serving up—surprise, surprise—chicken, meatball, and/or eggplant parm sandwiches. And they're excellent. They also do some high-quality versions of Italian-American pasta staples like spaghetti with meatballs and baked ziti.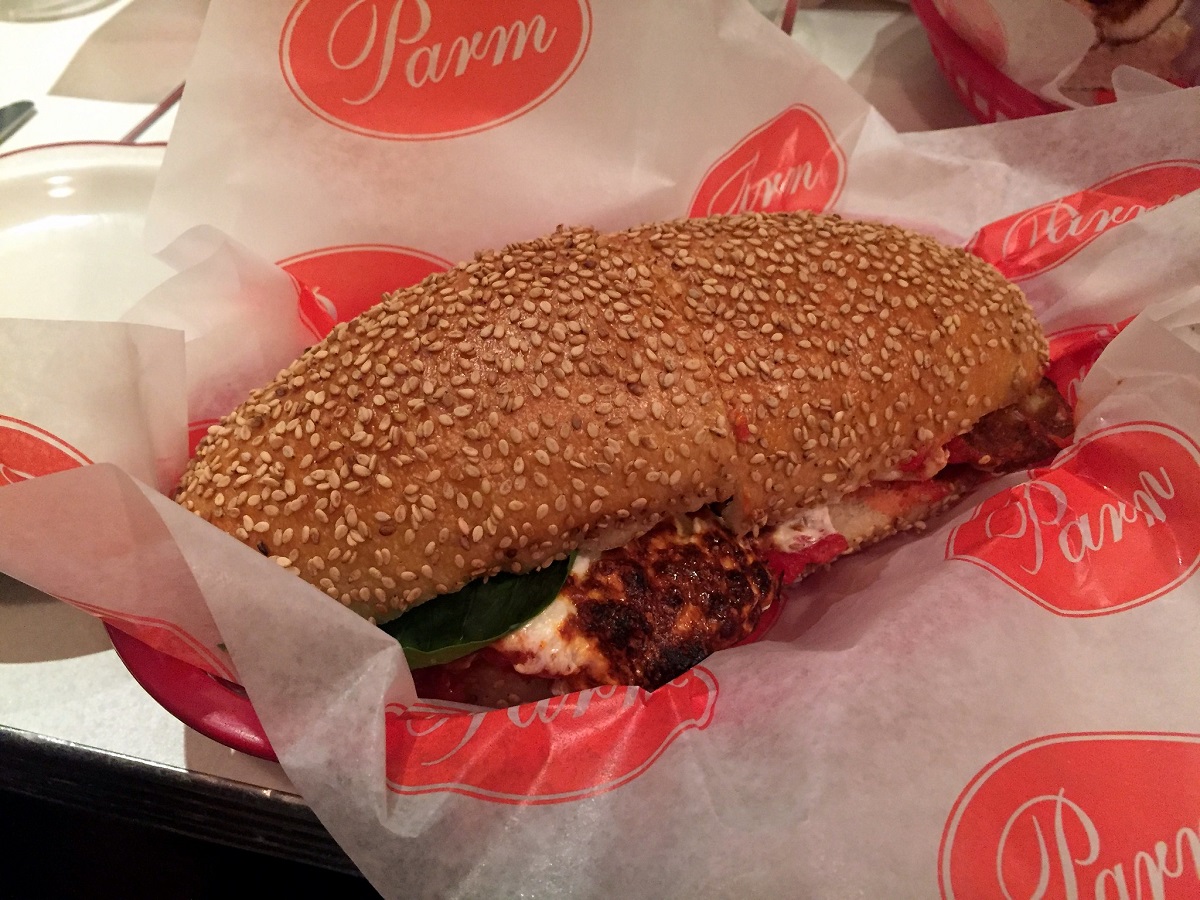 Peasant
Lauded New York chef Marc Forgione runs the excellent Peasant, which has been open since 1999, and is dominated by its massive wood-fired oven. Much of the menu goes into that oven and it's all delicious. Think: wood-roasted oysters spiked with bone marrow, fire-roasted scallops, juicy suckling pig, and ultra-tender lamb chops.
Pascuale Jones
Talented chef Ryan Hardy, partner and chef at lauded eateries Charlie Bird and Legacy Records, is the top toque at this excellent pizza-and-pasta centric spot. The pies at Pasquale Jones are Neapolitan and some of the best in the city and the amatriciana pasta dish will take your taste buds right back to Rome. There's also a deliciously creamy chicken liver starter.
Insider's Tip: Don't forget dessert! Check out our guide to the best bakeries in NYC, which feature several Italian favorites including bomboloni and panettone.
Emilio's Ballato
Since 1956, this Houston Street spot has been serving al dente pasta dishes to a regular and adoring crowd. David Bowie lived around the corner and was a frequent diner. Lenny Kravitz still pops in from time to time. Located on the northern border of what was once considered Little Italy, Emilio's has a very lived-in feel to it, as its walls are bedecked with black-and-white framed photos and other knickknacks, evoking a Southern Italian nonna's living room. The menu is pretty straight-forward Italian with better-than-average pasta dishes and grilled meat options.
Rubirosa
Located on the northern part of Mulberry Street, Rubirosa has been a local favorite since it opened in 2010. The domain of late chef Angelo Pappalardo whose parents still own and run legendary Staten Island pizzeria Joe & Pats, Rubirosa trafficks in excellent gas-fired crispy New York-style pizzas.
And while pizza is the main draw at Rubirosa, there are also great takes on pasta dishes such as carbonara that uses speck instead of the more traditional guanciale, a huge-portioned meaty lasagne for two, and crispy mini fried rice balls.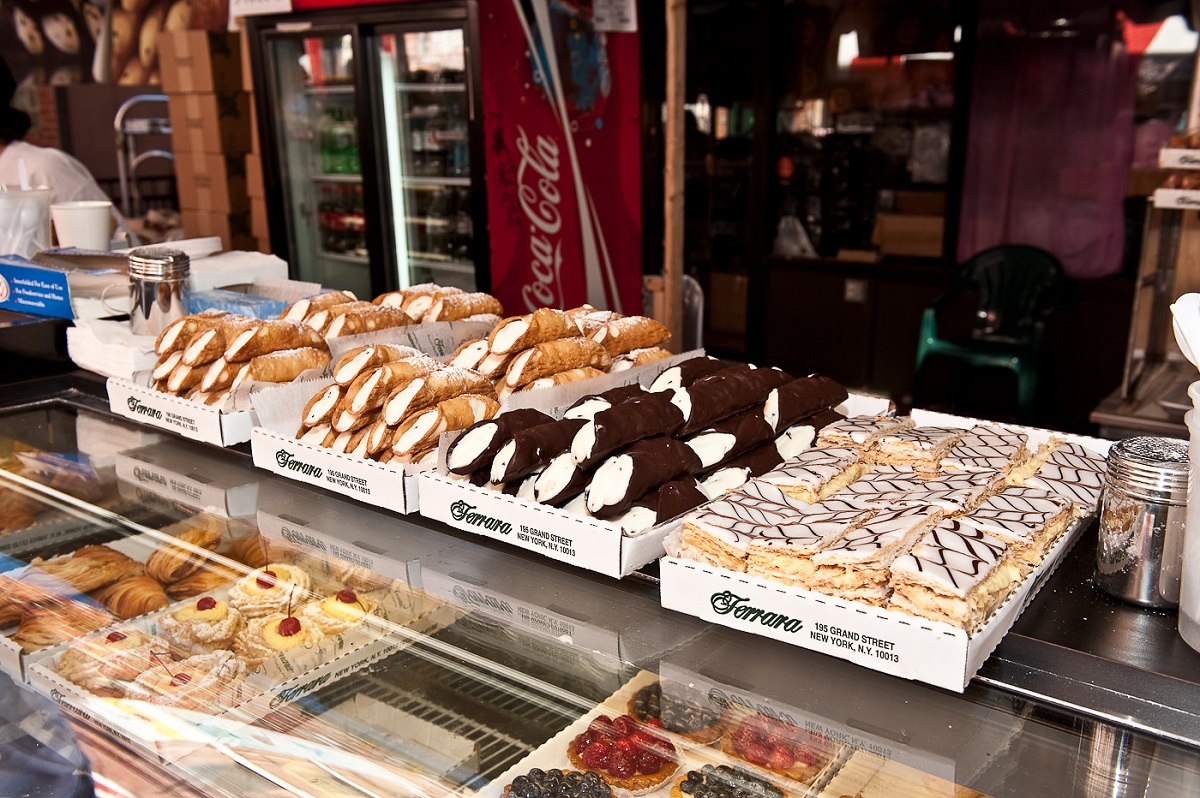 If you couldn't tell, we're pretty serious about our Italian food here in New York. If you want to get in on the action, come along on our Greenwich Village food tour, where we visit some of our favorite Italian spots in the whole city!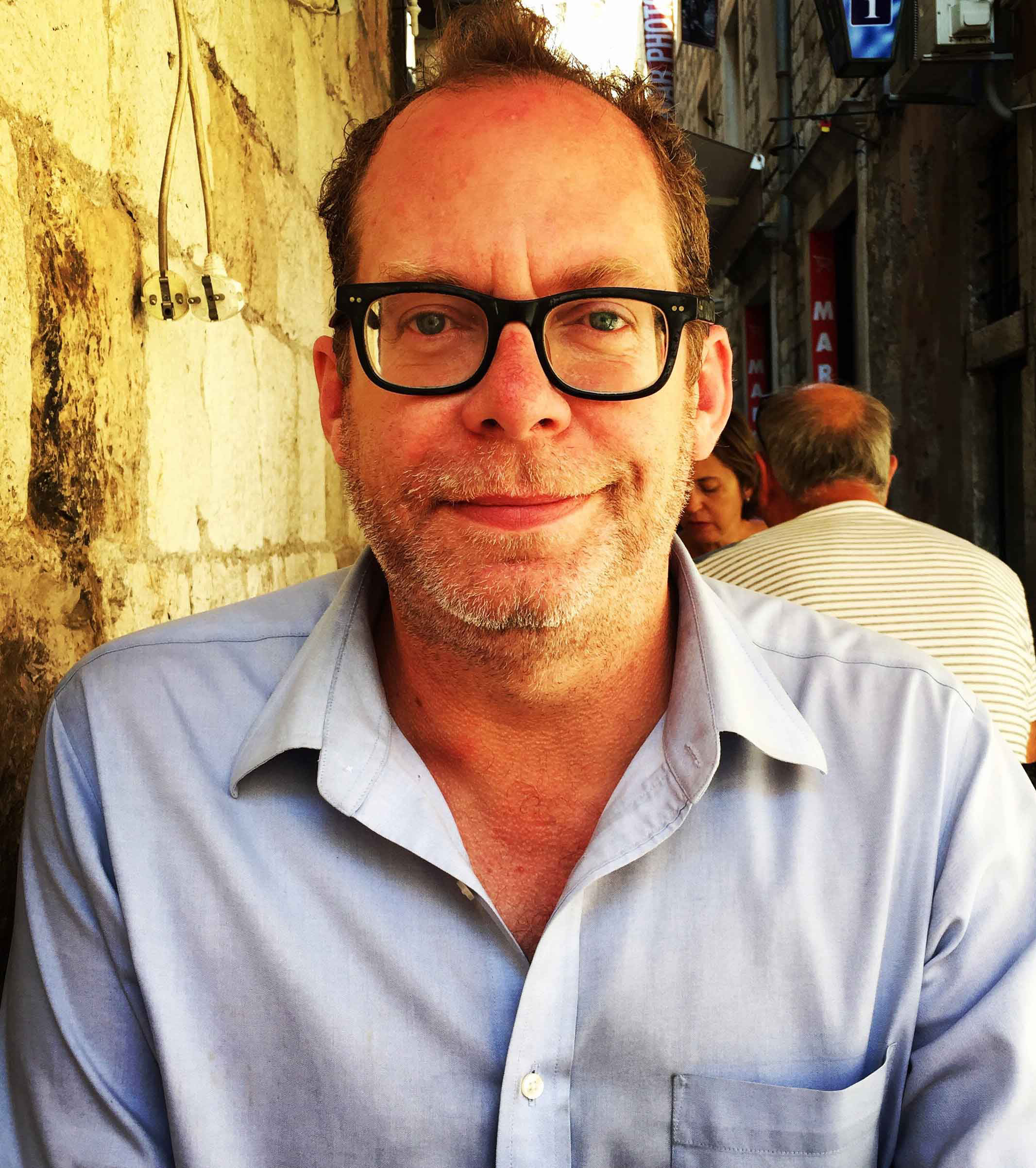 David Farley is a West Village-based food and travel writer whose work appears regularly in the New York Times, National Geographic, BBC, and Food & Wine, among other publications. He's the author of three books, including "An Irreverent Curiosity: In Search of the Church's Strangest Relic in Italy's Oddest Town," which was made into a documentary by the National Geographic Channel. You can find Farley's online homes here and here.