Drinking booze outside the home can be expensive. Especially in New York City, where the average cocktail is starting to hover around the $20 mark. But there is a solution. It's called "happy hour," of course. And the reason it's merry is that, at least for an hour or two (sometimes more, see below), drink prices are slashed. There are plenty of happy hour deals throughout the Big Apple, but below are the best happy hours in NYC. 
So if you're willing to make a few compromises like drinking before 7 p.m., imbibing the house booze, and only going to bars and restaurants that offer nightly drink specials. You can get tipsy (or at least enjoy a libation or two) and not wake up the next morning with a financial hangover. 
Art Bar
This divey hipster bar in the West Village is a nice place to perch oneself at the long bar and sip cheap drinks. Especially between 4 and 7 pm any day of the week (including weekends) when prices are slashed. Expect to pay $5 on select pints of beer and the house wine. That's called the art of getting drunk on the cheap. 
Bed-Vyne Cocktail
Located in Bed-Stuy, Brooklyn, this fun bar has one of the happiest happy hours in Brooklyn. Between 4 and 7 pm, Monday to Friday, a bartender at Bed-Vyne Cocktail will make you an old-fashioned for $5, a dark-and-stormy for $6, and a bourbon-ginger for $6. Want to mix it up? For six bucks, you can also get a can of beer and a shot of whisky.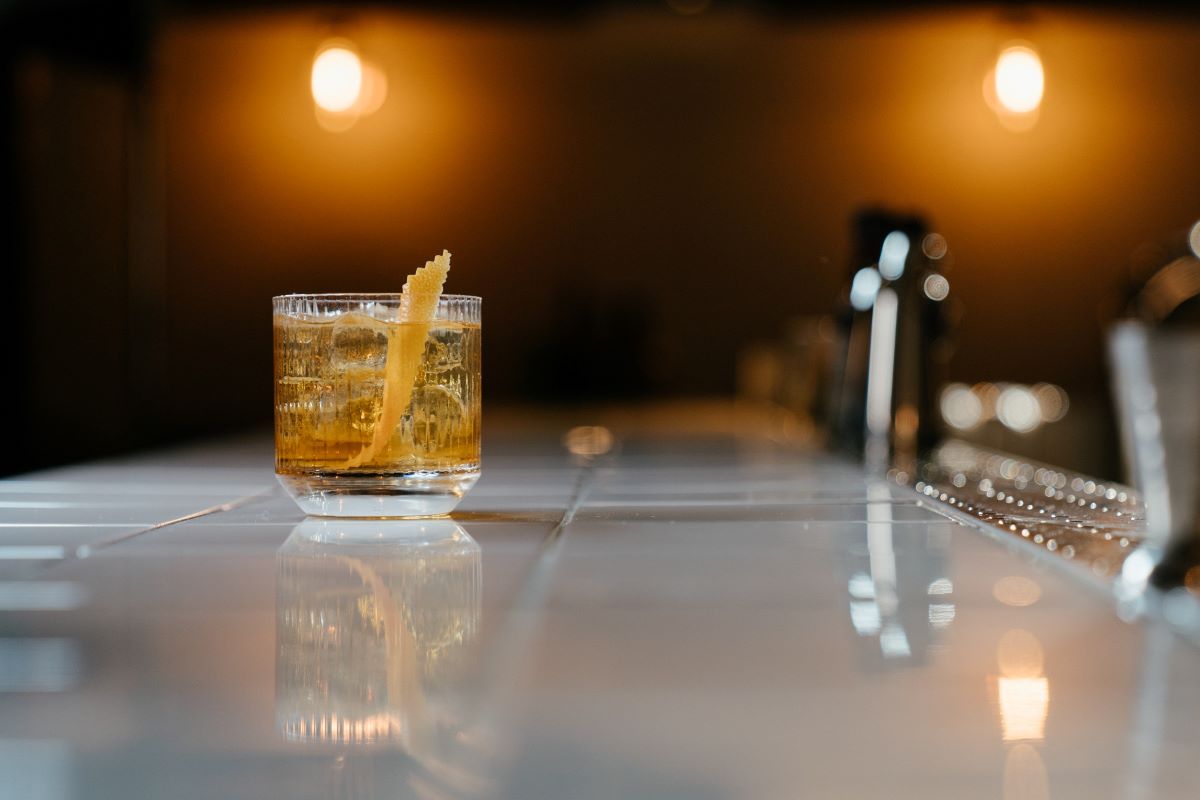 BiBi
Starting when they open, usually around 5 pm and until 8 pm every day, Bibi offers select bottles of wine for just $28. You can also nab a glass of house wine for the low, low price of five bucks. The kitchen at this East Village, Australian-owned wine bar also does belly-filling pigs in blankets, deviled eggs, and a gooey grilled cheese sandwich. 
Bogota Latin Bistro
The Colombians know how to happy-hour it up! Bogota Latin Bistro, located in Brooklyn's leafy brownstone-laden Park Slope neighborhood, actually puts the plural in happy hour: from 11 am until closing time Monday to Thursday, and from 11 am until 7 pm on Friday, the Colombian restaurant offers a slew of drink specials. Here are a few: $8 mojito, piña colada, and margarita; $6 beers; and $7 sangrias.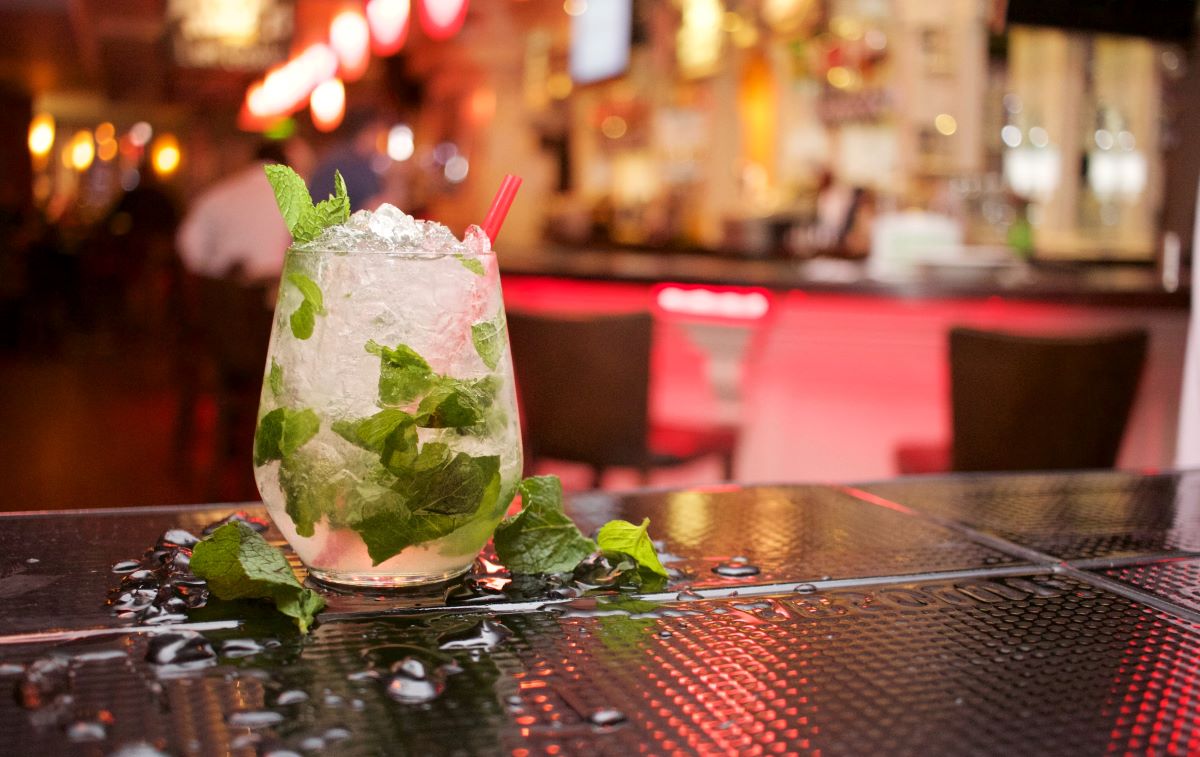 Bunton's World Famous
Located in Bushwick, Bunton's might not actually be world famous but it has some notoriety among Brooklyn lovers for good happy hour deals. On weekdays between 4 and 8 pm, you can get a $10 frozen cocktail, the perfect remedy for a hot summer day. Besides the drink specials, Bunton's World Famous has a fun '90s supper club vibe to it. 
Clover Club
One of the best cocktail bars in Brooklyn, this dimly lit Carroll Gardens bar allows guests to sip high-quality boozy concoctions on the cheap. The rub? You have to do it Monday to Friday between 4 and 6 pm. If you're willing to make that compromise, here's what's on offer at Clover Club: a Moscow mule, a whisky sour, or a gin-spiked blood moon for $8; all wine bottle prices are slashed in half, and beer is just $5. There are also affordable happy hour snacks available.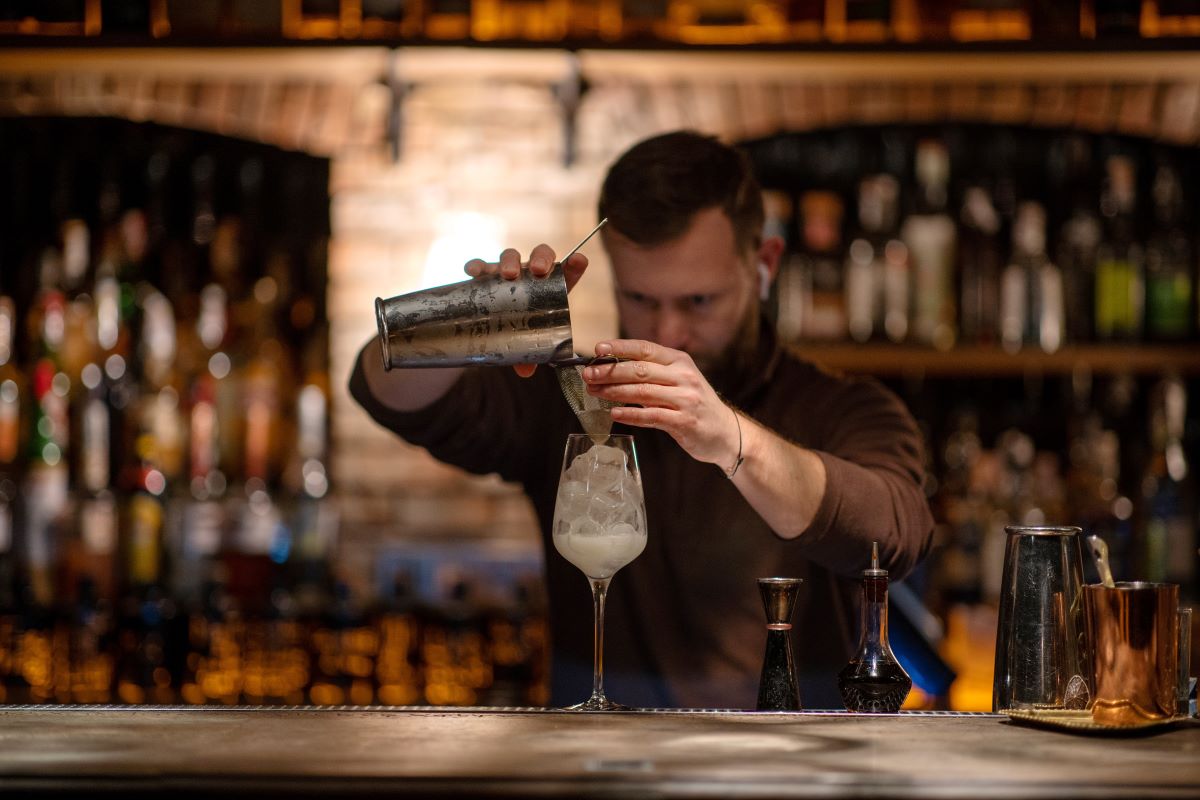 Drop Off Service 
In true hipster fashion, when a drop-off laundry service closed on Avenue A in the East Village, a bar moved in and didn't bother changing the name. And so Drop Off Service (211 Avenue A), the bar, was born together with a great happy hour. Every day until 7 pm, including weekends, the beer-oriented bar offers select pints for $3 and $4 and other drinks are $2 off.
Fish Cheeks
This nifty NoHo Thai eatery is noted for its elevated and high-quality Southeast Asian dishes that are good enough they overshadow the felicitous happy hour that is offered here. Between noon and 3:15 pm and 5 and 6 pm, you can get a half-dozen oysters for $10, beers for $6, a glass of wine for $9, and specialty cocktails for just $11. That's a reason to be happy.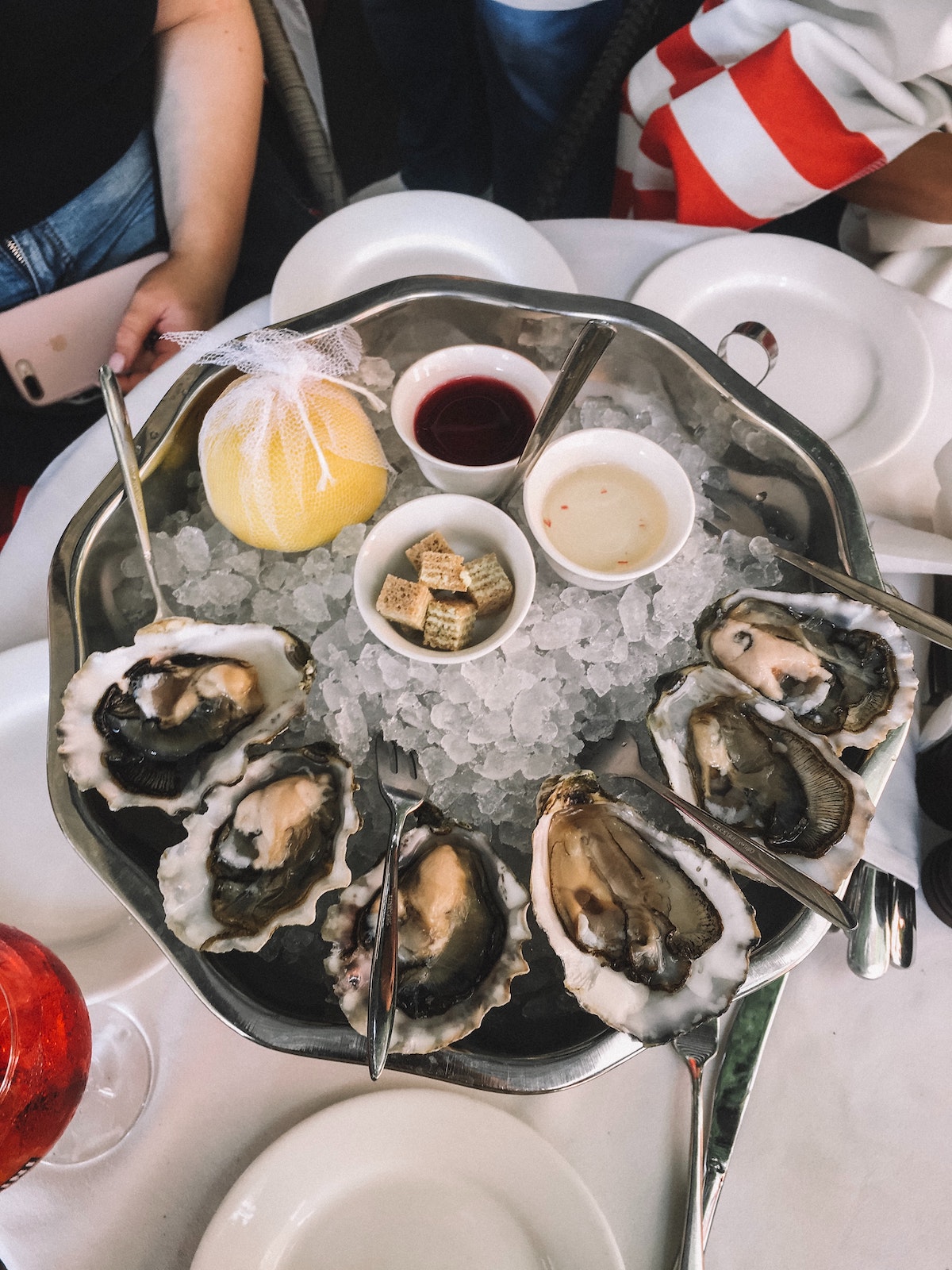 Huertas
Looking for the best happy hour in NYC with a Spanish twist? Every day until 6:30 pm, you can plant yourself at the bar at this Basque restaurant in the East Village and chow down on a delicious "Basque Dog," a hot dog made with txistorra sausage, and sip on discounted gin-tonics. You can also get $6 glasses of sherry, cider, and house wine. Que feliz! 
Kingston Hall
This under-the-radar atmospheric East Village bar with a vague Jamaican theme offers a happy hour worth smiling about. Between 4 and 8 pm, Wednesday to Friday, and 1 and 8 pm on Saturdays, all beer, Prosecco, and well drinks are two for the price of one. Enjoy sipping on a vodka soda (or two) at this lovely bar. 
Porchlight
Danny Meier's Porchlight, located just south of Hudson Yards, has a cheerful happy hour. From 3 to 7 pm, Monday to Saturday, thirsty patrons can sip specialty cocktails for $11 and beer for just six bucks. The "Salty Dog," a concoction of Polish vodka, salted grapefruit cordial, lime, and soda water, is particularly quaffable.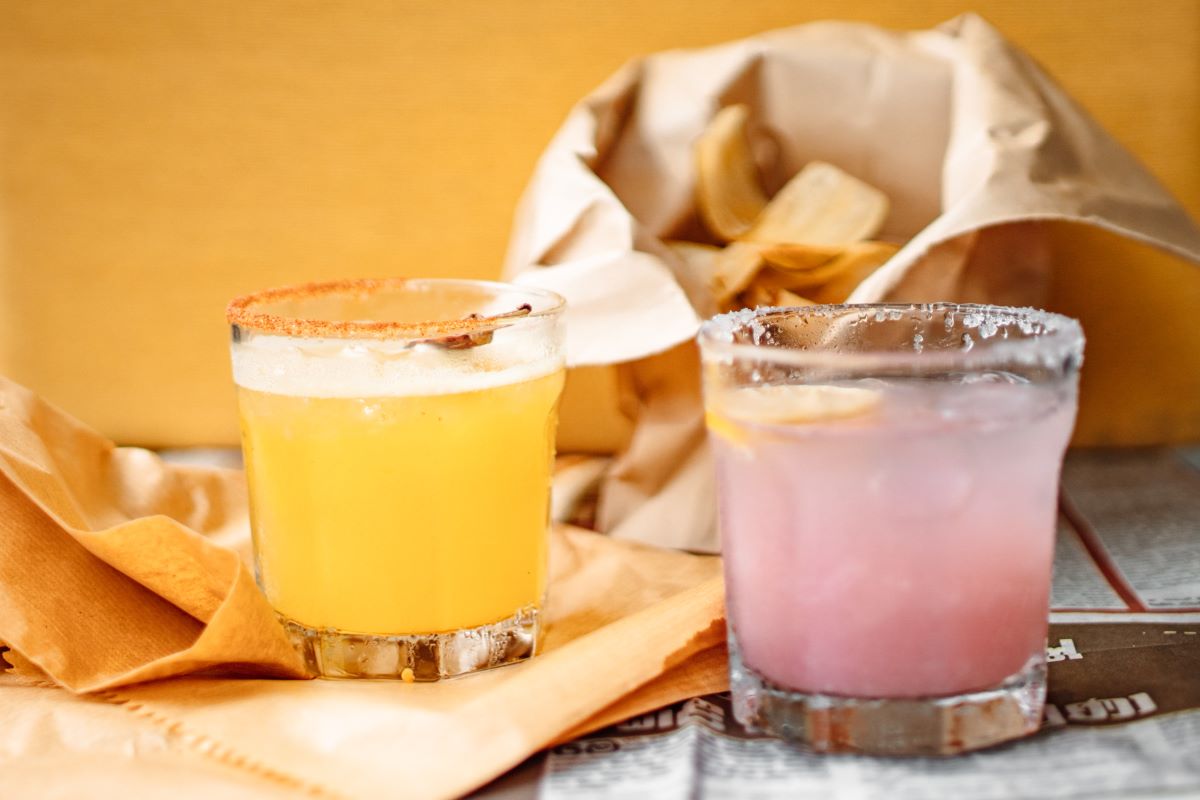 Skinny Dennis
This divey honky tonk bar in Williamsburg isn't so skinny when it comes to its generous happy hour. At Skinny Dennis, from noon to 7 pm on Monday to Friday, you can get $3 well drinks and $1 off draught beers and cans of beer. If you aim for Tuesday and you like vodka, you're in luck. Skinny Dennis bar offers $2 shots of Tito's vodka and $4 Tito-spiked lemonade every Tuesday. 
Tørst
With 21 beers on tap, this Scandinavian bar and eatery in Greenpoint is a destination for food and drink lovers from all over New York. But if you come to Tørst (615 Manhattan Ave) between 3 and 6 pm on weekdays, some killer drink and food specials are offered, including a $9 rotating cocktail, $6 cans of beer, and one-third off the price of all bottles of wine. With so many options to choose from, it's a clear pick for one of the best happy hours in NYC.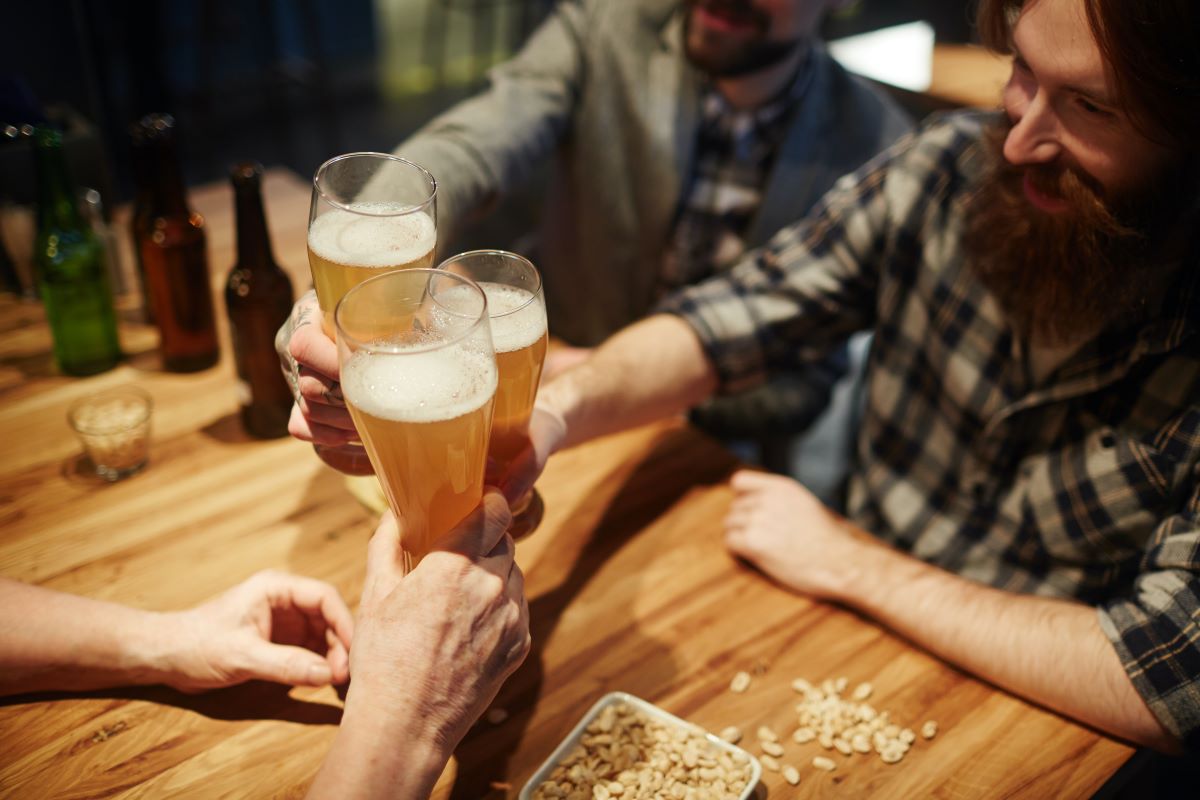 WCOU (aka the Tile Bar) 
A classic East Village dive bar, WCOU is always referred to as the "Tile Bar," due to the tiles that bedeck the interior. The bar has a large regular clientele and the bartenders are usually quite friendly. During their happy hour, until 8 pm every night, you can enjoy $4 well drinks. That's a reason to be pleased and to drink until 8 pm every night. 
Verlaine
Named for 19th-century French poet Paul Verlaine, this Lower East Side bar and restaurant is famous for its happy hour specials. Particularly, the $8 lychee martinis, which are offered every day between 5 and 10 pm. Verlaine also has a pretty good menu of pan-Asian bites.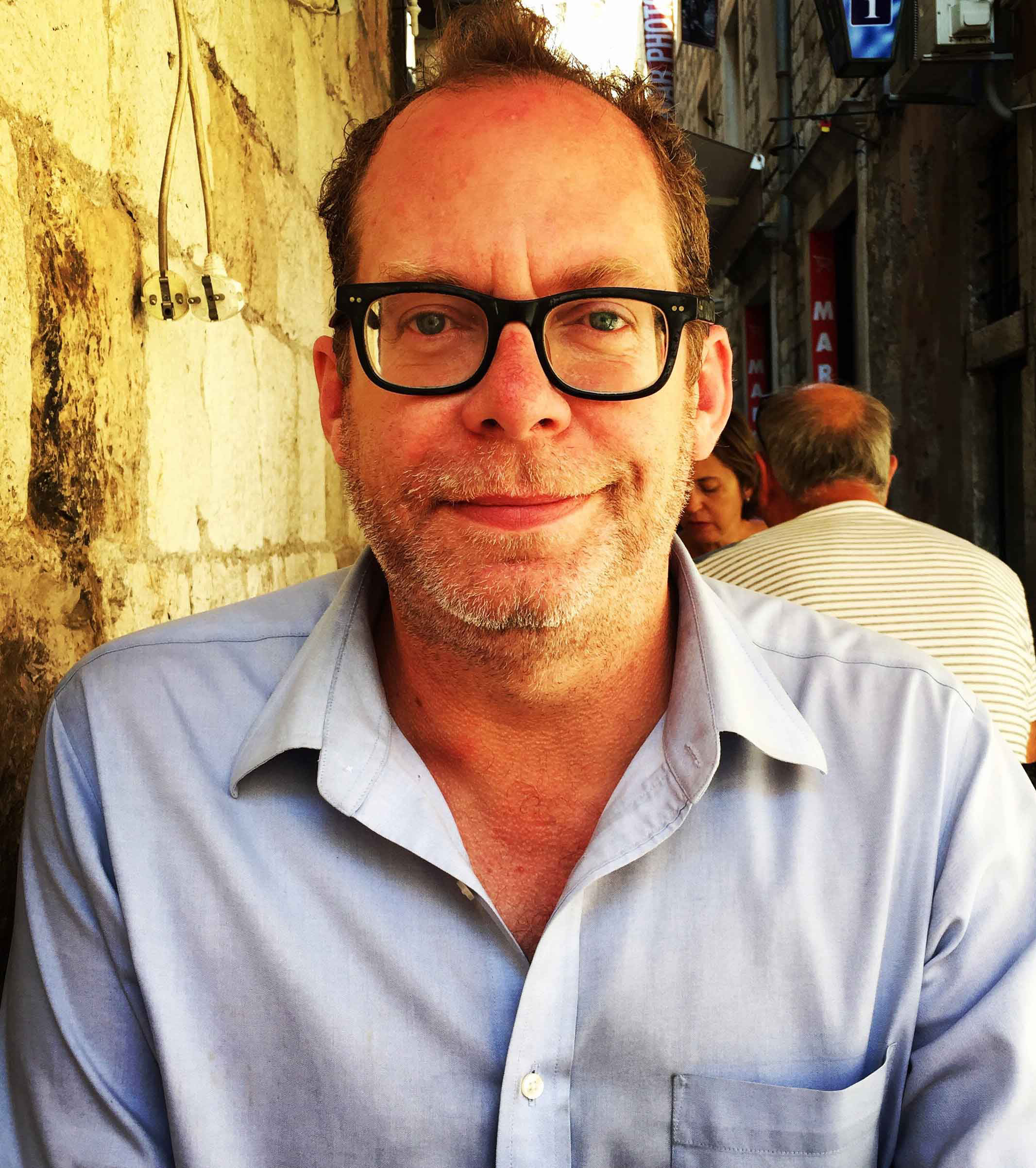 David Farley is a West Village-based food and travel writer whose work appears regularly in the New York Times, National Geographic, BBC, and Food & Wine, among other publications. He's the author of three books, including "An Irreverent Curiosity: In Search of the Church's Strangest Relic in Italy's Oddest Town," which was made into a documentary by the National Geographic Channel. You can find Farley's online homes here and here.