The stereotype of police officers eating donuts with coffee inside their cars probably started in New York. After all, it's hard to say no when you see the glaze on sweet fried goods, chocolate and pistachio filings in crispy croissants, and muffins topped with powdered sugar. Some of the best bakeries in the world are in New York City, and the best bakeries in NYC are listed here.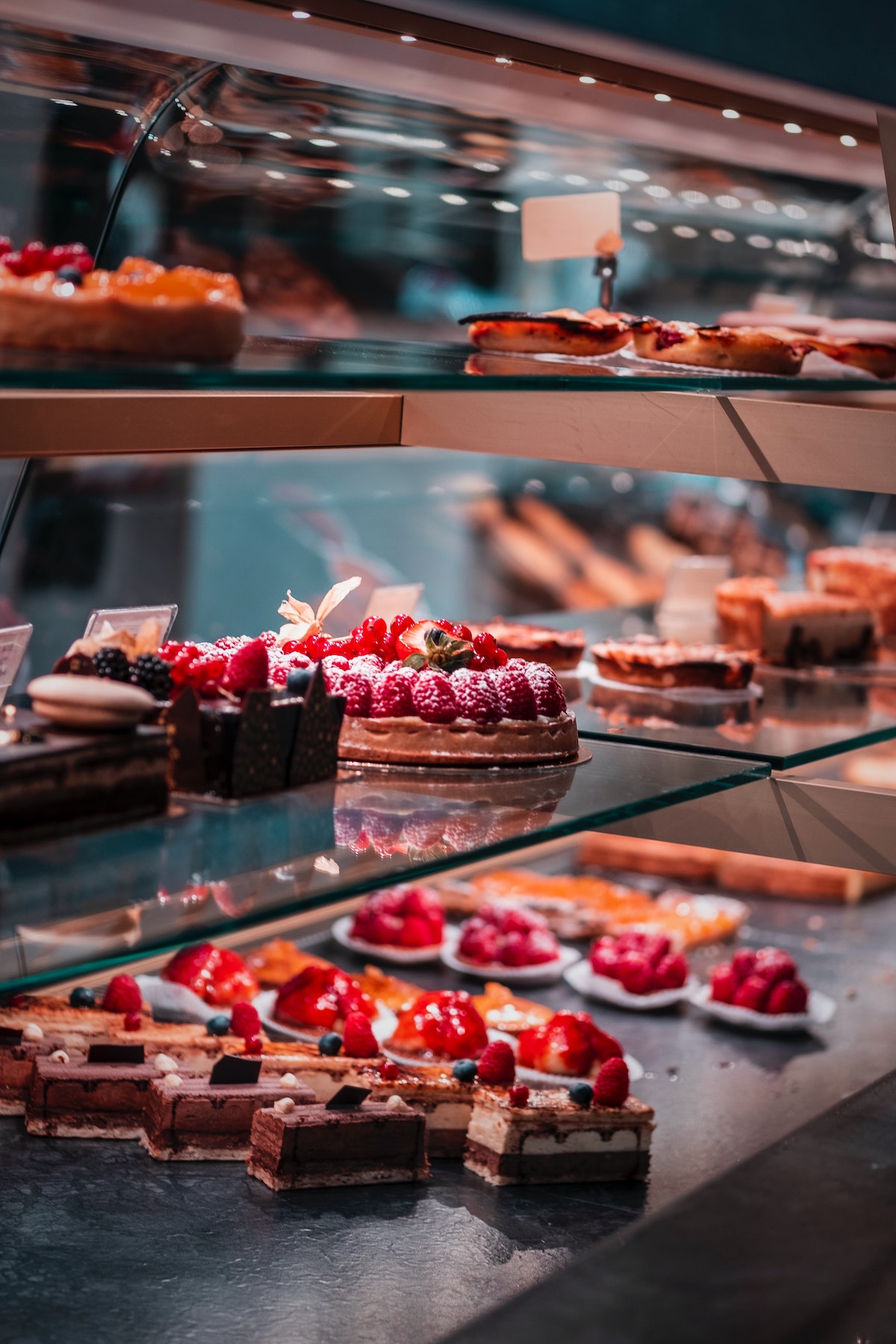 A muffin for breakfast, a small pastry on a rainy afternoon, and a slice of cake for dessert are all reasons why we fight to stay on this planet for so long. Walking down the streets and enjoying the smell of baked pies and mille-feuille coming straight out of the oven are among life's greatest pleasures.  
Constantly chasing the best of the best is essential, and in New York, it's hard to filter through so many creative and fluffy options. But we're here to try and offer you the best of the best. So here we go with the absolute best bakeries in NYC! 
Balthazar Bakery (Soho)

 
Balthazar Bakery sells over one thousand croissants a day. That's all that needs to be said.  
But for the sake of information, you should know that they also have chocolate donuts that make people come back more regularly than they may wish. Seasonal fruit galettes are another crowd-pleaser, with different flavors according to the time of the year. The pastry lineup also includes fruit and cheese stuffed danishes, layer cakes, and mince pies.  
Nearby, their brunch restaurant is also a reference for quality, and is always packed on a late Sunday morning.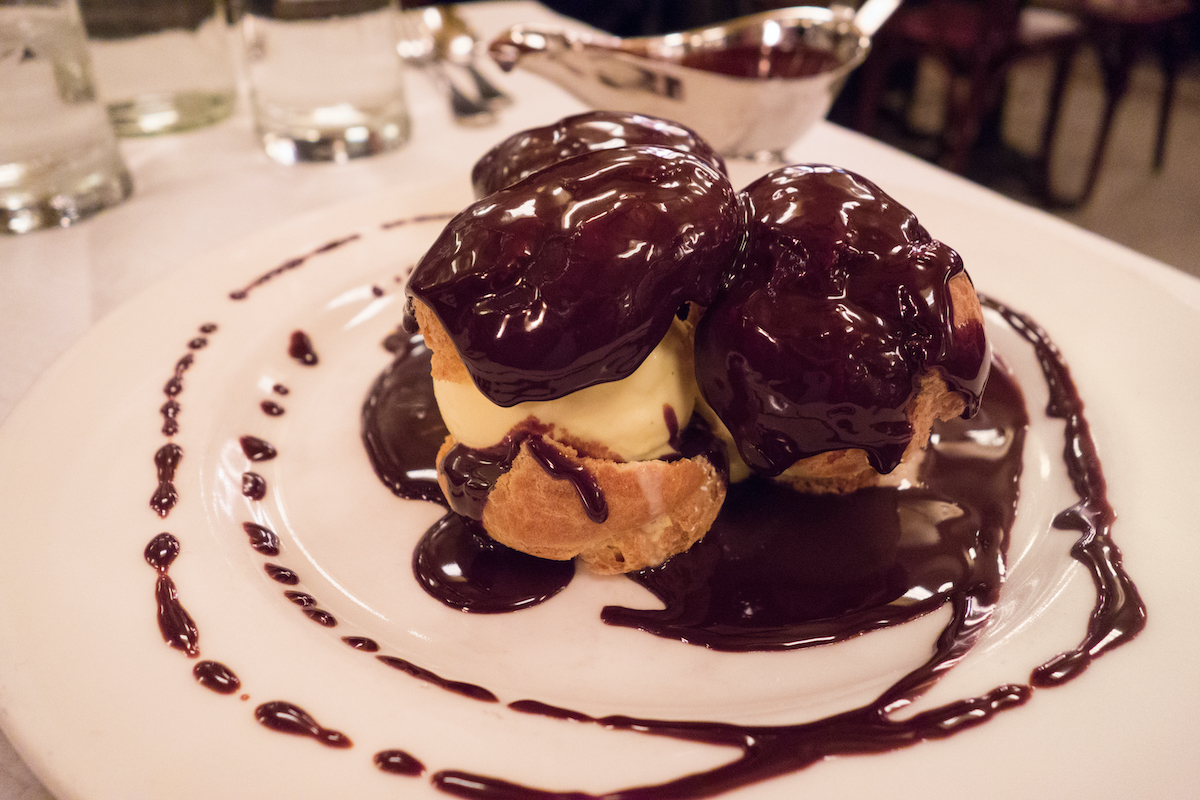 Breads Bakery (Multiple Locations)

 
Breads Bakery makes the best babka in New York—and probably in the whole world. For the uninitiated, babka is that sweet braided bread with Jewish origins, and the one here has lines building up around the block—dark chocolate and Nutella are folded into layers in between the fluffy dough.  
This place merges Middle Eastern traditions and flavors with European baking techniques. Customers also praise other pastries like the chocolate croissant. To sum it up, this is the place to visit whenever you're craving a warm chocolatey snack.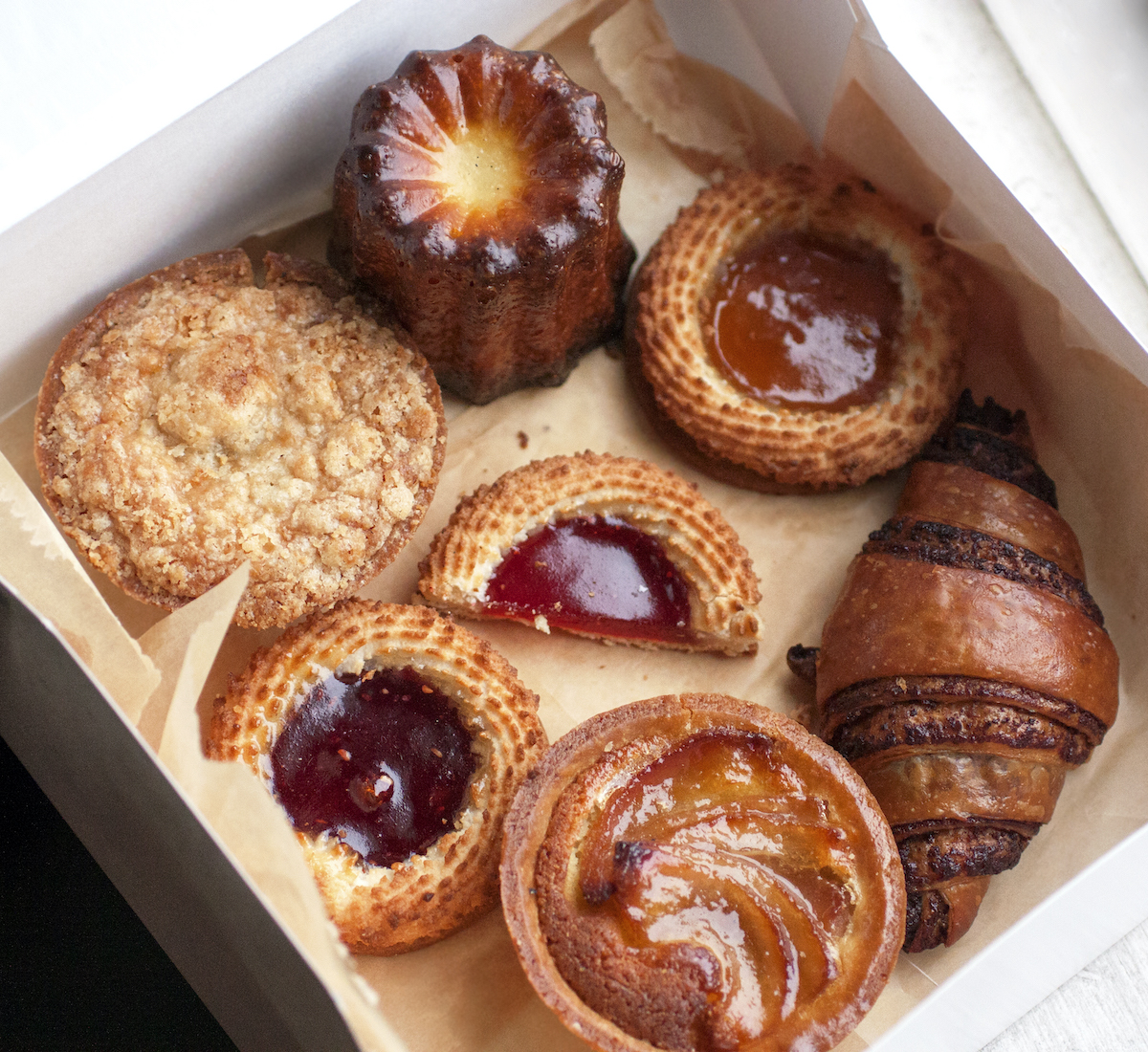 Bourke Street Bakery (Nomad)

 
This is the ideal spot for a morning delight for all Australians who miss their brekkie. At Bourke Street Bakery, the New York location of a famous Sydney cafe, you can find peanut butter and jelly croissants, plenty of sausage rolls, and shakshuka dishes for those who want a full meal. People are always willing to stand in line to start the day here and try their many different pastries and rustic sourdoughs.  
Try the carrot cake, ginger creme brulee, or curd tarts, and next thing you know, you'll be hopping on a plane to Sydney for more.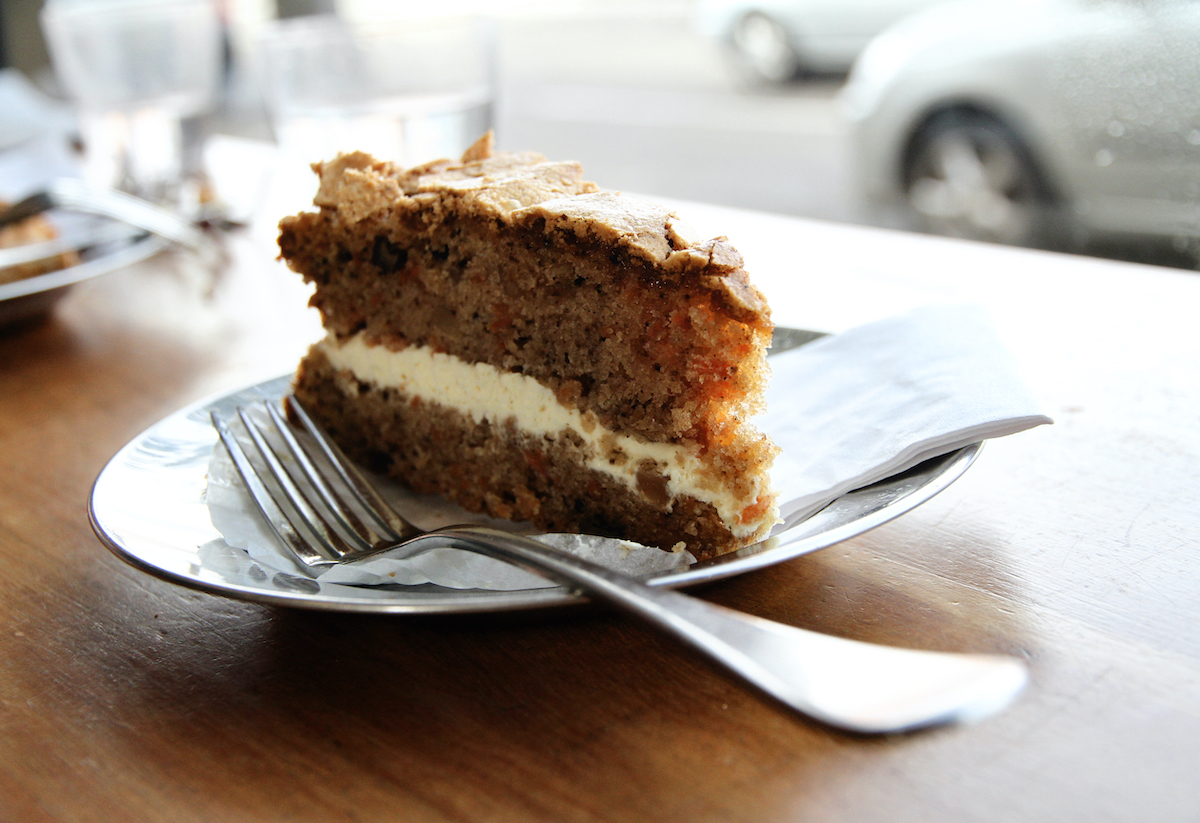 Insider's Tip: Craving more pastry goodness? From the traditional to the downright wacky, check out our list of the best pies in NYC!
Dominique Ansel Bakery (Soho)

 
Munching at Dominique Ansel is a unique experience. Dominique Ansel Bakery is where the "cronut"  was born, the love child of a croissant and donut, sent from the heavens above to bless citizens and visitors of New York alike.  
The bakery also serves plenty of other delicious options like frozen s'mores, tiramisu, small cookies in the shape of shot glasses with milk on the inside, and much more.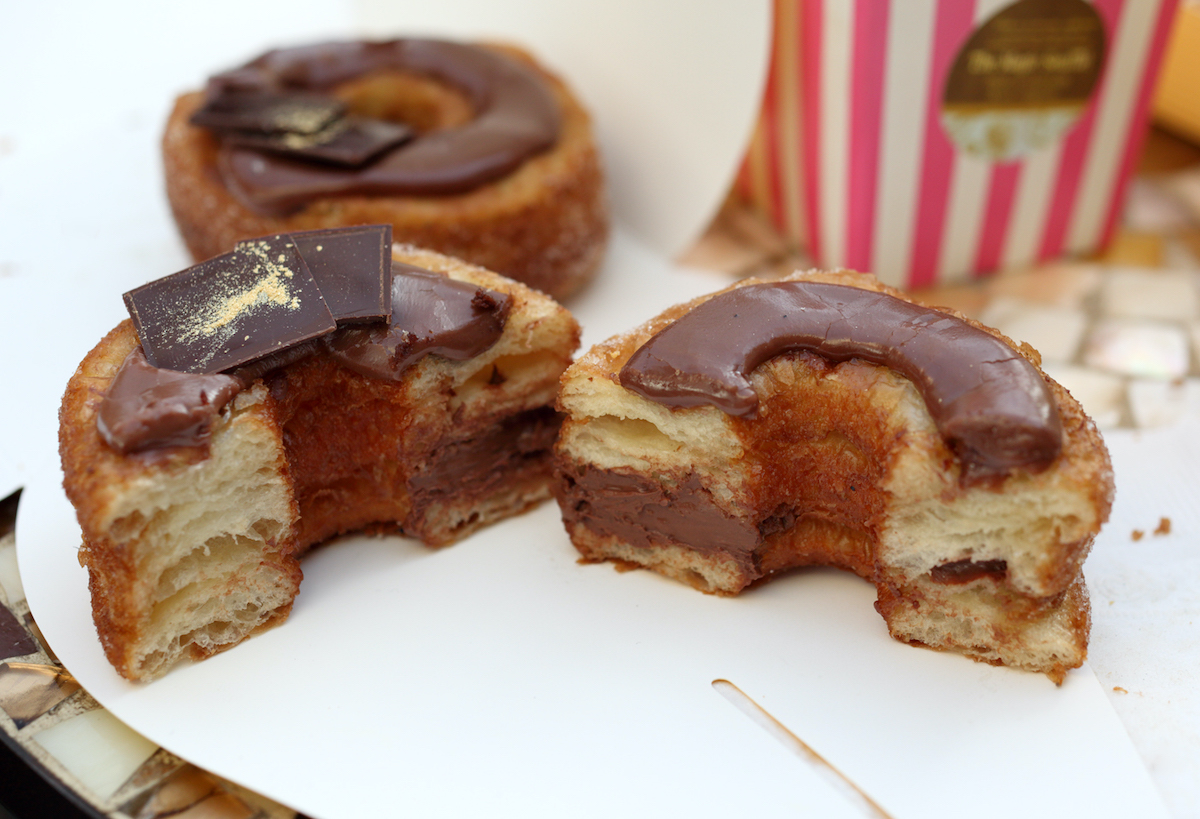 Frenchette Bakery (Tribeca)

 
Frenchette Bakery does in-house twists on classic French baking. Here you'll find twice-baked pistachio croissants, where the bright green shines over the crispy pastry, caramelized kouign-amanns (similar to croissants, but without the butter and milk), and simple loaves of bread and rye. They usually sell out before noon, so make sure to arrive early if you want to taste these creative pastries.  
Lady M (Multiple Locations)

 
Lady M is more art than it is food. A mix of Asian-infused flavors (especially Japanese) with French baking techniques creates their iconic mille-feuille cakes that have become famous all over the city.  
Here, dozens of layers of crepe-like dough are placed on top of one another, with fillings like green tea, classic vanilla or chocolate, and seasonal passion fruit in between. Whipped cream completes the typical cloudy sensation of Lady M cakes.  
They also have plenty of other pastries, but trying a slice of cake here is necessary.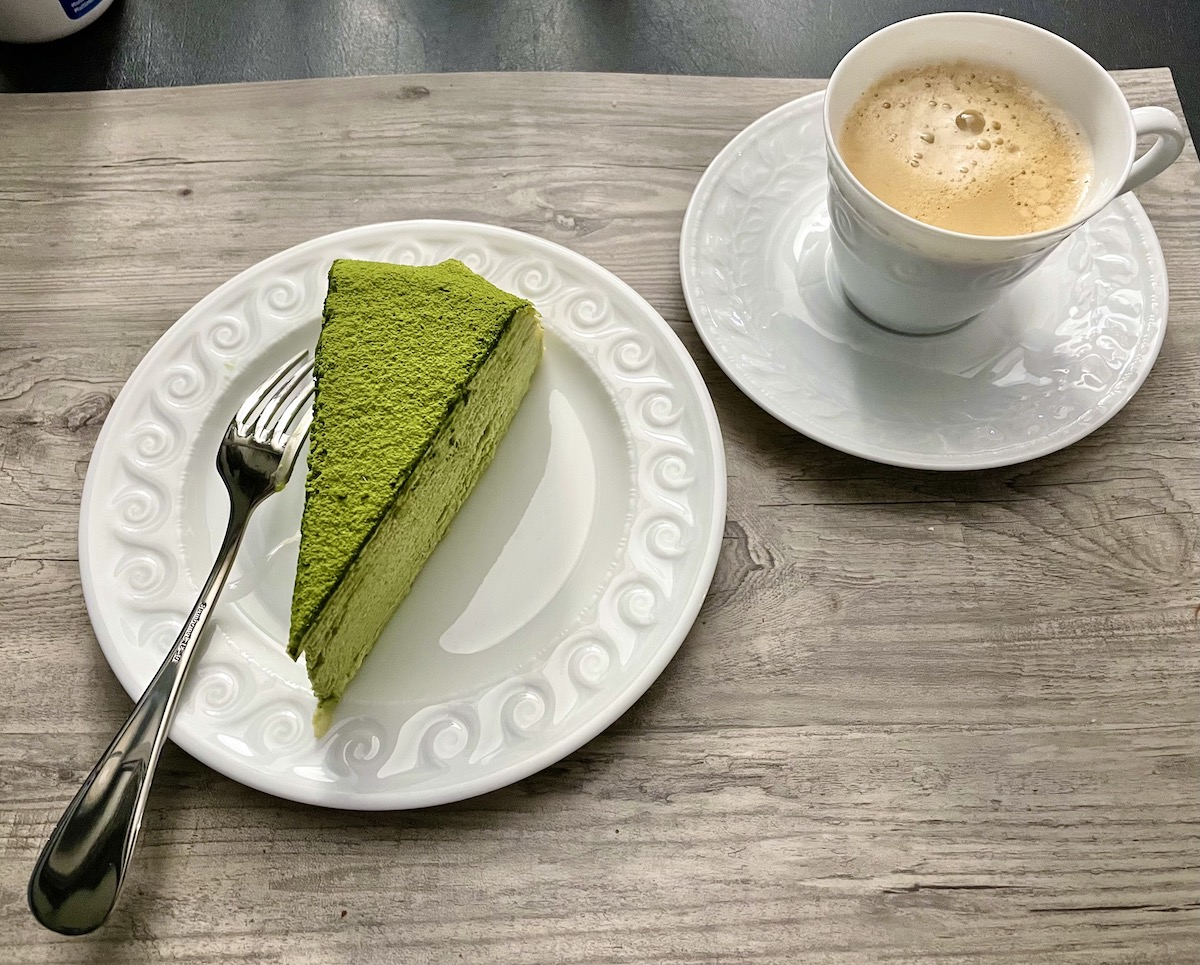 Levain (Multiple Locations)

 
Levain has been the New York reference for quality cookies since day one. They now have seven locations spread across Manhattan and Brooklyn keeping up with their high-quality, chunky cookies.  
Aside from those, they also have perfect coffee cake, sticky walnut buns, and a cinnamon-butter brioche that melts in your mouth—we'll just say that visiting Levain is a must for every sweet tooth. It is the baked equivalent of seeing the Statue of Liberty or Times Square when visiting NYC—you may need to wait in line for a while, but it's well worth it.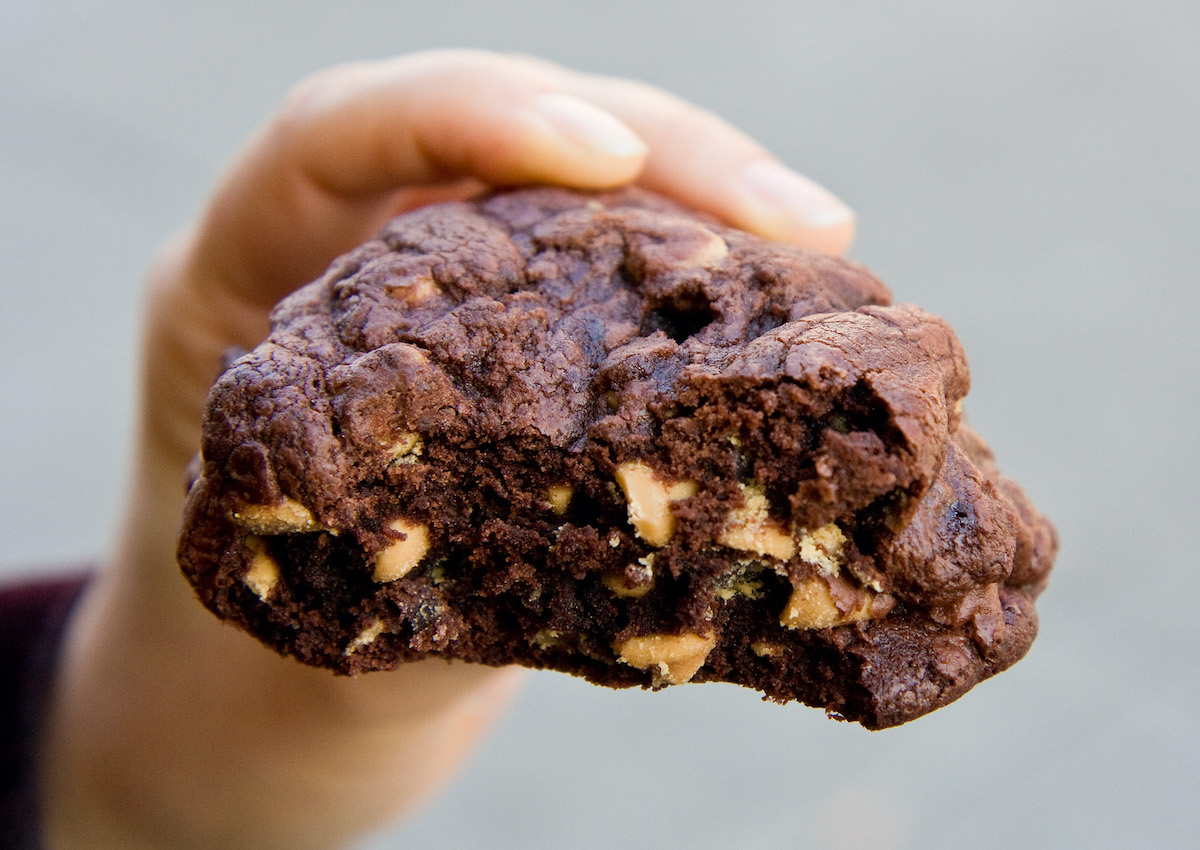 Magnolia Bakery (West Village)

 
Magnolia Bakery is a classic in the world of good bakeries. Every New Yorker knows about it and has been here at least once.  
They serve dozens of pastries and sweets, from cupcakes to fruit tarts and cookies. However, you must try their banana pudding, which puts them on the list of NY classics. Creamy and tart sensations mixed with sweetness and smoothness make this one of the best desserts in the city.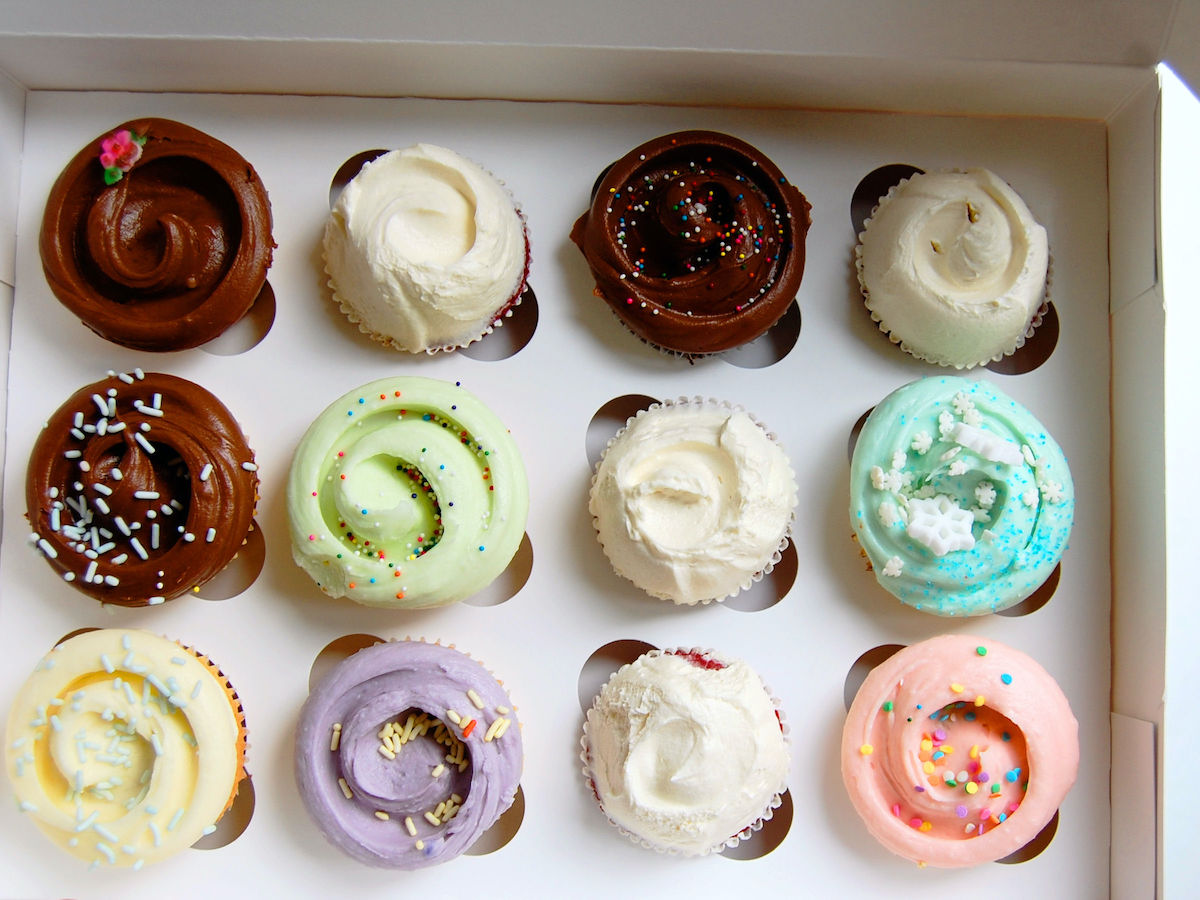 Mah-Ze-Dahr (Multiple Locations)

 
Mah-Ze-Dahr is a collection of travel experiences translated into pastries. From chocolate cake to chocolate chip cookies, every baked good tells a tale of the chef's adventures around the world. The place's popularity skyrocketed as soon as it opened, and it's now considered one of the best bakeries in NYC. 
Make sure to try a cheesecake or a brioche donut. Savor the full-service coffee bar alongside a dark-chocolate brownie, or refresh your afternoon with a fruit tart.  
Mille Feuille (Multiple Locations)

 
Mille Feuille is the closest to Paris you'll get from New York. Evidence of that is their perfectly crafted croissants, crispy on the outside and buttery on the inside.  
They have three different locations in the city, and you'll probably find a line in all of them—it's worth the wait, trust us! A small and simple interior decor makes you feel like you've traveled to France.  
Orwashers (Upper East Side)

 
Orwashers might be the oldest bakery on this list. After tasting their croissants and black-and-white cookies, you'll understand why it has been a reference for over 105 years, always maintaining its spot on every "best bakery" list. Everything is prepared following traditional baking methods, with the best ingredients and attention to detail.  
Jelly donuts, cherry-cheese strudels, babkas, and turnovers are some of the treats you will find here. Make sure to come early to get the freshest pastries of the day.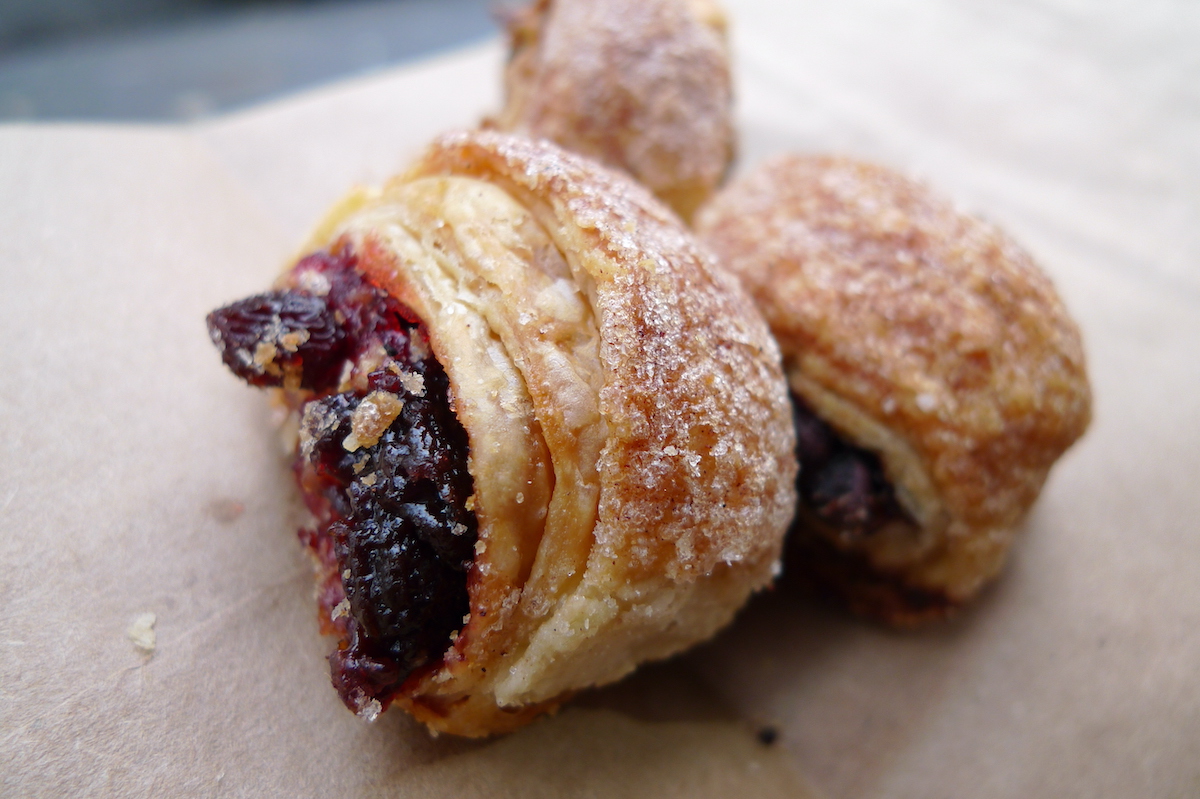 Sullivan Street Bakery (Chelsea)

 
Jim Lahney, the mind behind Sullivan Street Bakery, has mastered natural starters and makes some of the best old-school bread loaves in the city. Aside from the savory treats, Italian bomboloni flourish on the menu, with jam or cream pumping out of their airy and fluffy inside. Cakes, cookies, and tarts are also available, and traditional panettone leads sales during the Christmas season!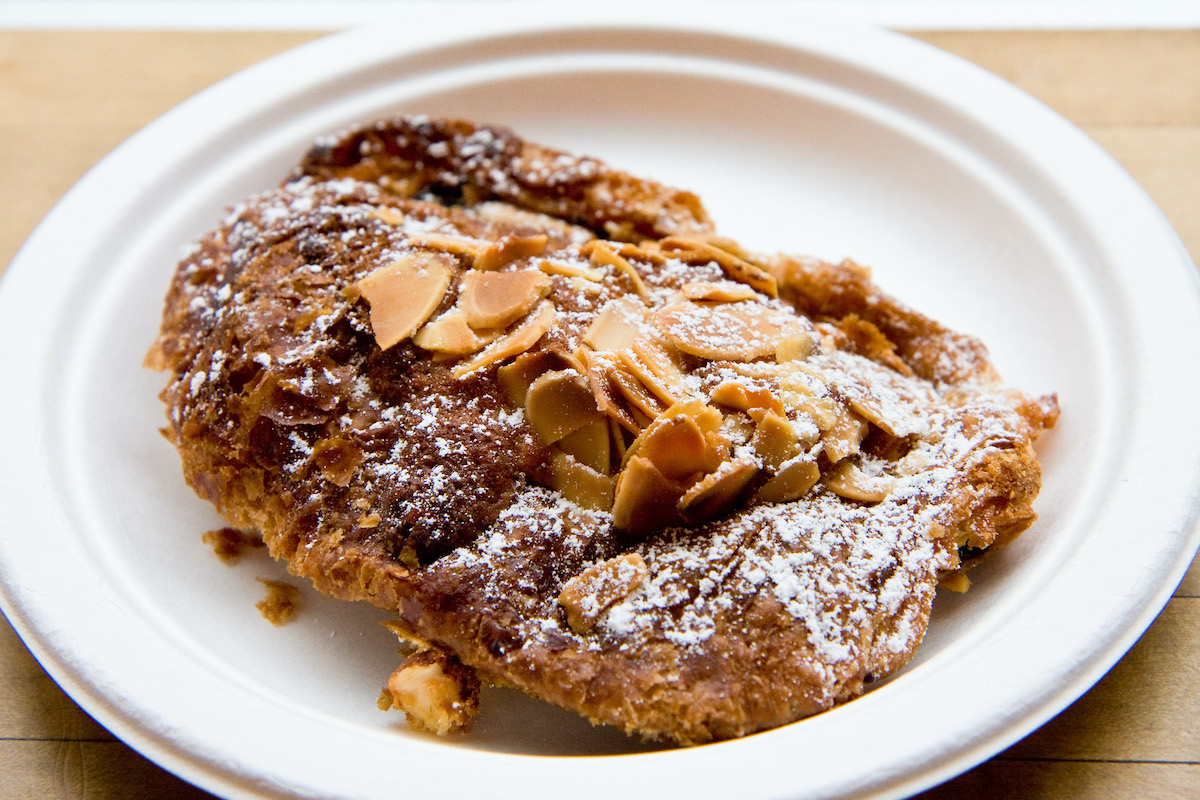 Supermoon Bakehouse (Lower East Side)

 
Supermoon Bakehouse is responsible for one of the most beautiful creations of all humankind: the cuffin. It's a combination of a croissant and a muffin, engineered to textural perfection and flavor optimization.  
Now imagine breaking a peanut butter-topped cuffin in half, only to find strawberry jam dripping from the inside. People can sometimes wait in line for over an hour to try these Instagram-famous pastries.  
Explore New York's rich cultural heritage and history through iconic family-run eateries and their foods on our Lower East Side Historical Food Tour. Sample a range of different local staples, from those with roots in the 19th century to modern and international treats popular today. You'll try Fujian peanut butter noodles, a modern interpretation of a classic New York-style bagel, sweet treats, and more.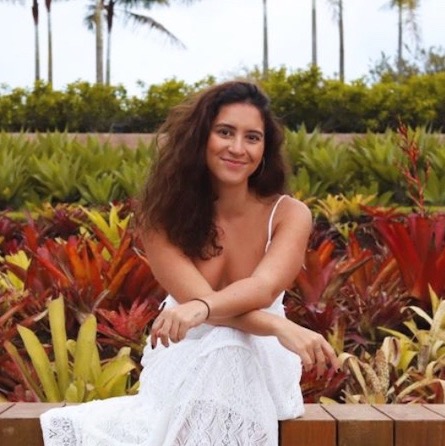 Camila has lived in New York for over six years. Writing about food, drinks, and travel, she has moved around the city gathering tales, flavors, and restaurant recommendations for her fellow explorers. A lover of bars and baos, Camila can introduce you to the most famous and best-kept secrets of New York!